Having an amazing action camera is key for capturing your action packed adventures on video and sharing it with others.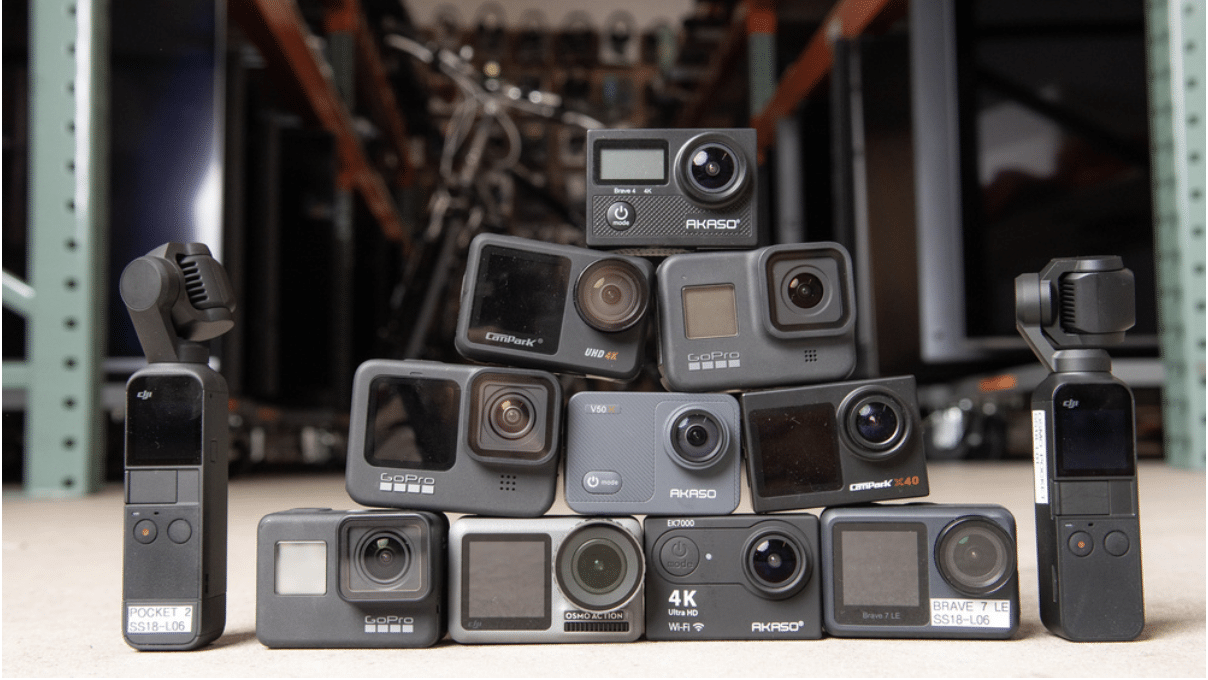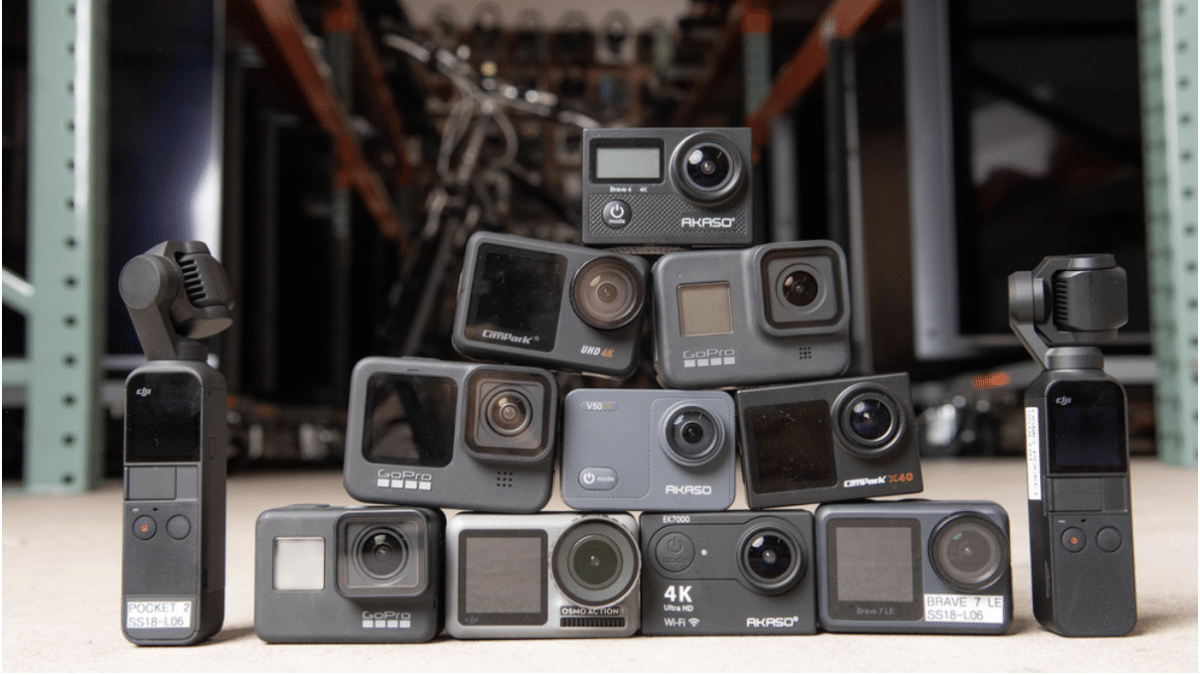 The action cameras nowadays are getting better and better and are able to handle the toughest environments, whether you're surfing or skydiving, they're able to shoot breathtaking footage. This article has some of the best affordable options as well as the best premium models.
The Best Action Camera Overall
GoPro Hero 10 Black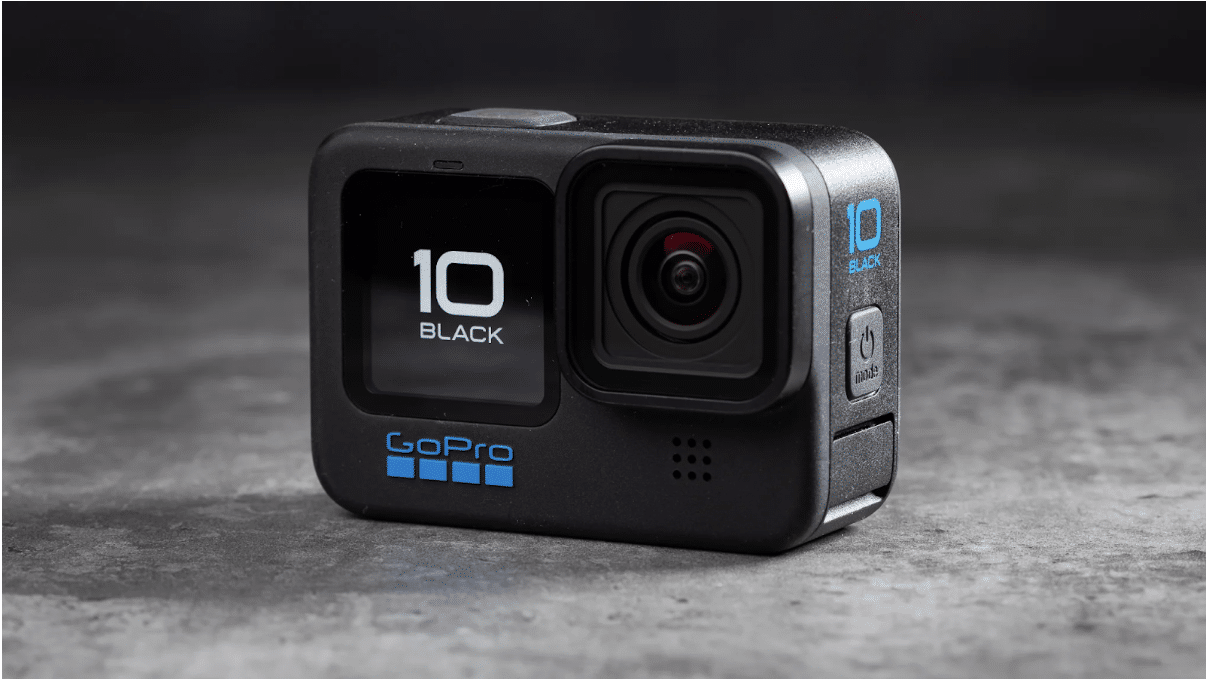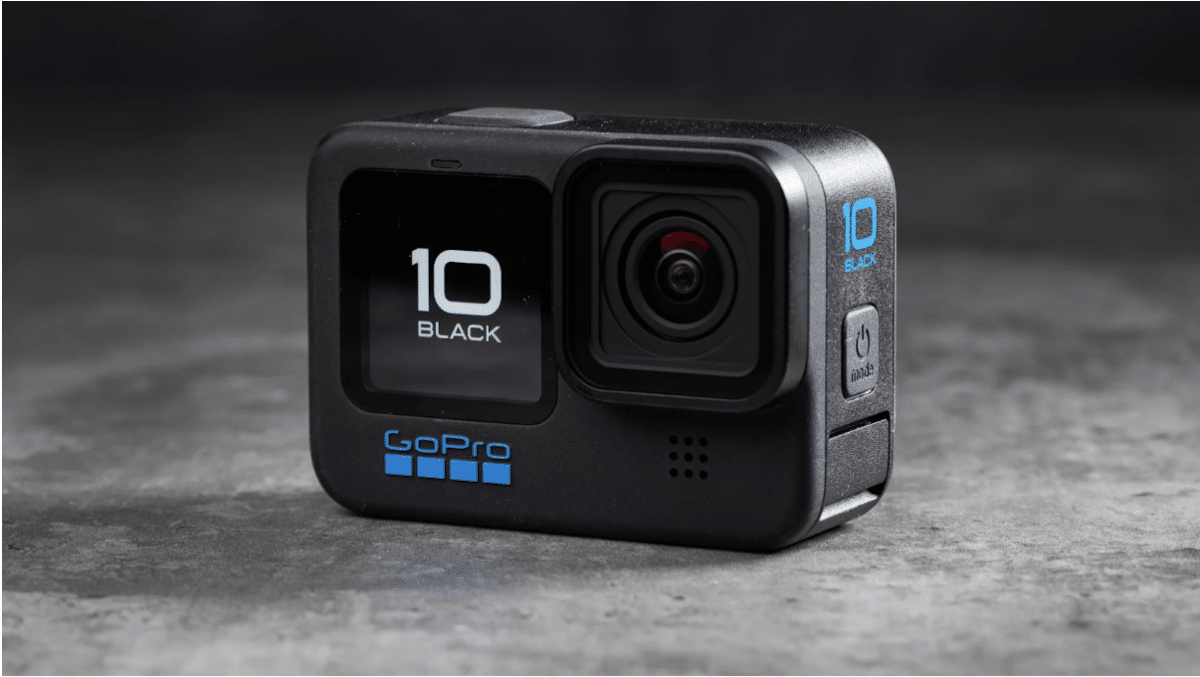 | | |
| --- | --- |
| Specs | |
| weight | 153 grams |
| Waterproof | 10m |
| 5.3K Video | 60fps |
| 4K video | 120fps |
| Stills Resolution | 23MP |
| Battery Life | Up to 120 minutes |
| Price | $349 |
Pros
Powerful processor
Great 4K/120fps mode
Class-leading stabilisation
Cons
Same sensor as the one in the Hero 9 Black
More expensive than other rival options
Doesn't perform the best in low-light
Although the Hero 10 isn't the latest addition to the GoPro Hero family, the Hero 11 isn't that much of an upgrade over this one, so if you're looking for the most polished and powerful action camera around, this one is it. From the Hero 9, the Hero 10's key upgrade that most people purchase it for is its new GP2 processor, which will give you the ability to use a lot more useful features. One of these features include the ability to shoot in 4K at 120fps, so with this paired with its much more responsive touchscreen, it feels like it really fixes the flaws that people experienced with the Hero 9 Black.
This action camera by GoPro is more versatile and fun-to-use than any of its predecessors, and is just a waterproof camera that you'd want to take on all of your outdoor adventures to capture your memories in 4K videos. This GoPro is also equipped with the highest0quality HyperSmooth stabilisation, which you'll be able to use in a lot more shooting modes and definitely remains as a big upgrade over your camera that you may have on your smartphone. Although this GoPro may not be the most affordable option on this list, it is definitely one of the action cameras where it is worth the extra premium for most people.
The Best Action Camera for Those on a Budget
Akaso Brave 7 LE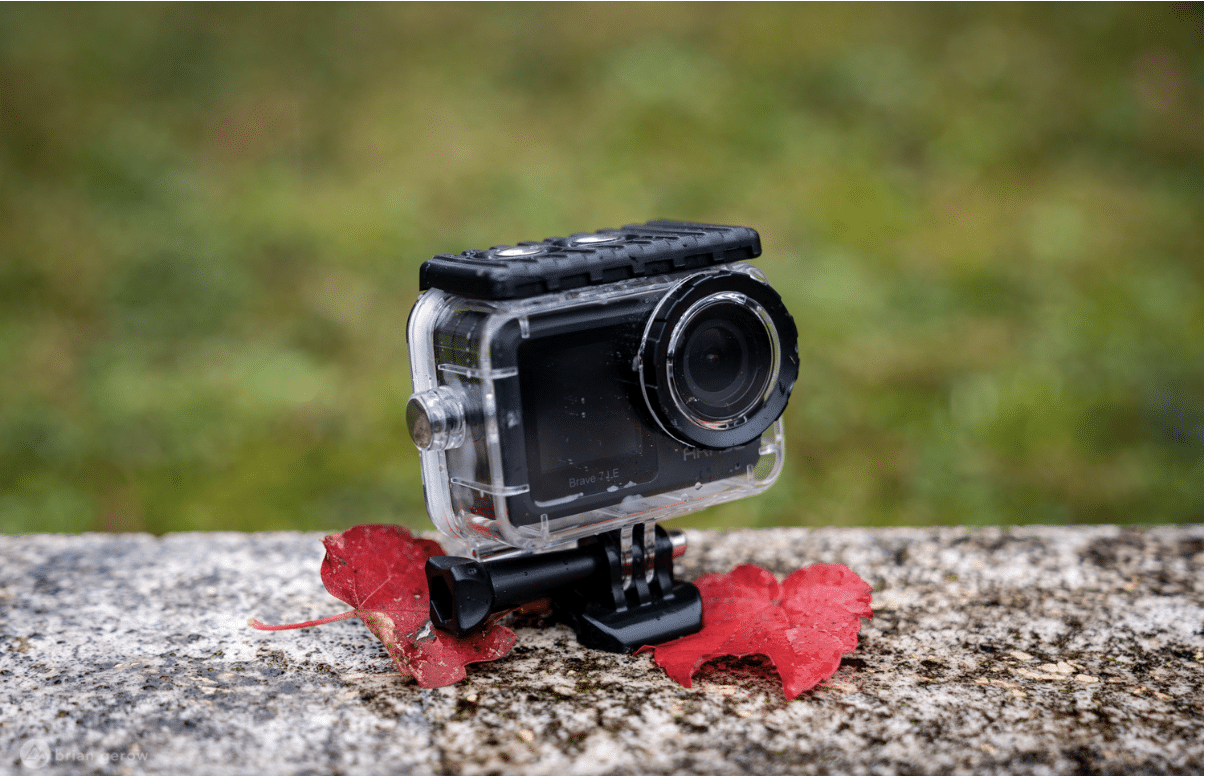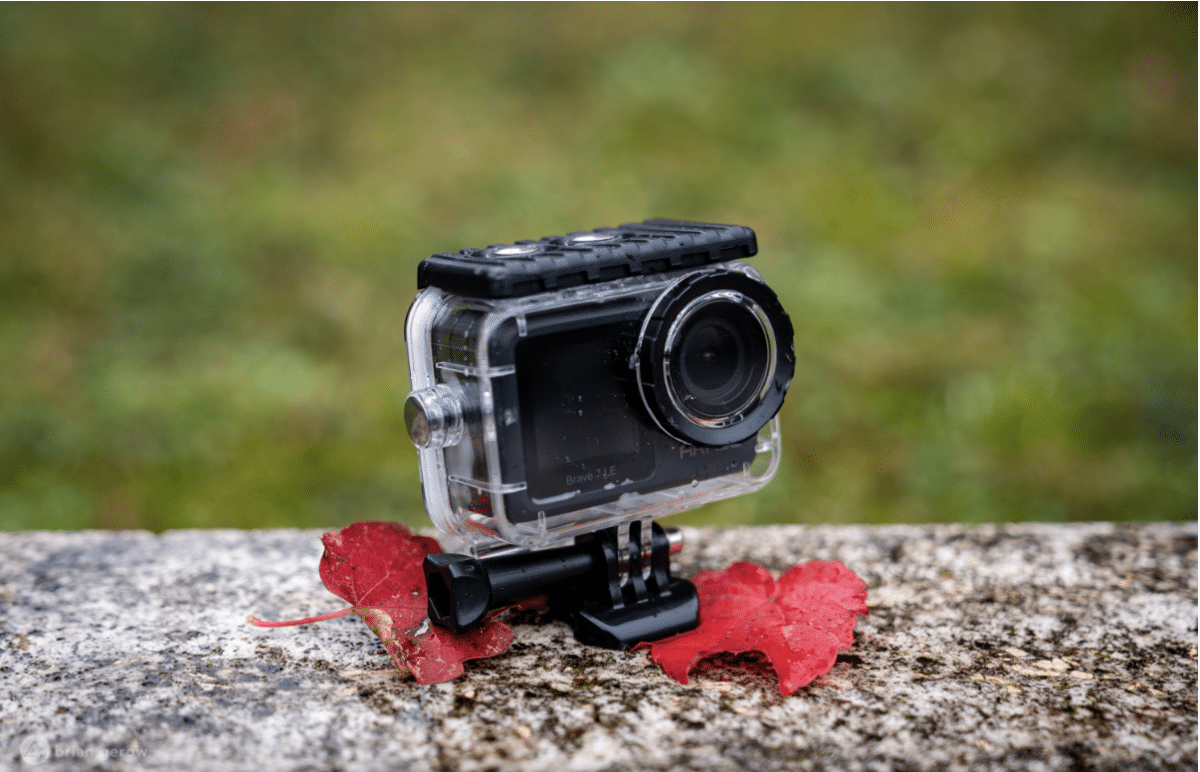 | | |
| --- | --- |
| Specs | |
| weight | 127 grams |
| Waterproof | 40m (with case) |
| 4K Video | Up to 30fps |
| 1080p video | Up to 120fps |
| Stills Resolution | 20MP |
| Battery Life | Up to 120 minutes |
| Price | $140 |
Pros
Double screen
Great build quality
Cons
60fps footage isn't great
Cheaper option can often have better 4K
Considering the price of this action camera, it comes with quite an impressive range of features. If you are someone looking for an action camera who wants a front-facing screen and weather-sealing camera more than having great video quality, then this is definitely one of the best options for you. Other than its lacking video quality, this action camera has one of the best audio qualities amongst other action cameras out there, apart from the newer GoPros. As well as an awesome intuitive touchscreen interface.
As mentioned above, one of the biggest let downs with this action camera is its video quality. Although it definitely performs quite decently at 4K, it doesn't quite meet the level you'd expect to come with all the great features that come with the Brave 7 LE. this action camera gives your footage a soft quality because it leans quite heavily on noise reduction in lower light environments, but when it comes to the electronic image stabilisation that this camera has, it's just decent instead of class-leading. But then again for the price that this camera is set at, it is definitely one of the best action cameras out there and there aren't many, if any, that'll actually compete with the amount of features that it houses, at this price point.
Best Premium Action Camera
Insta360 ONE R 1-Inch Edition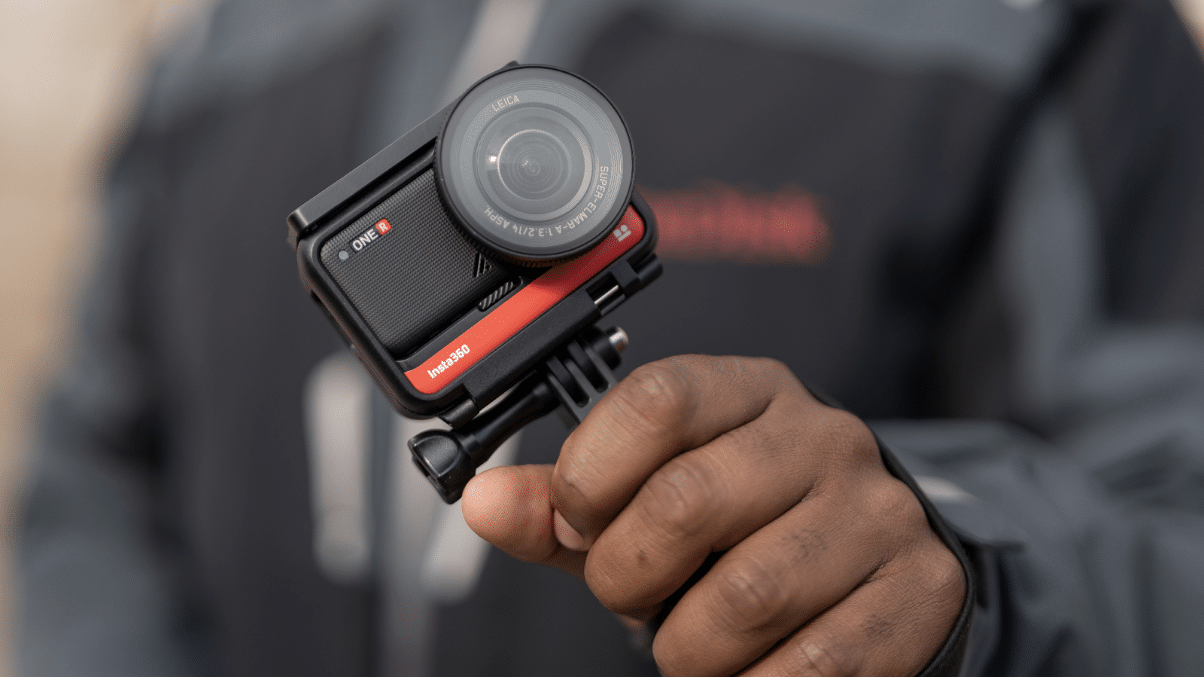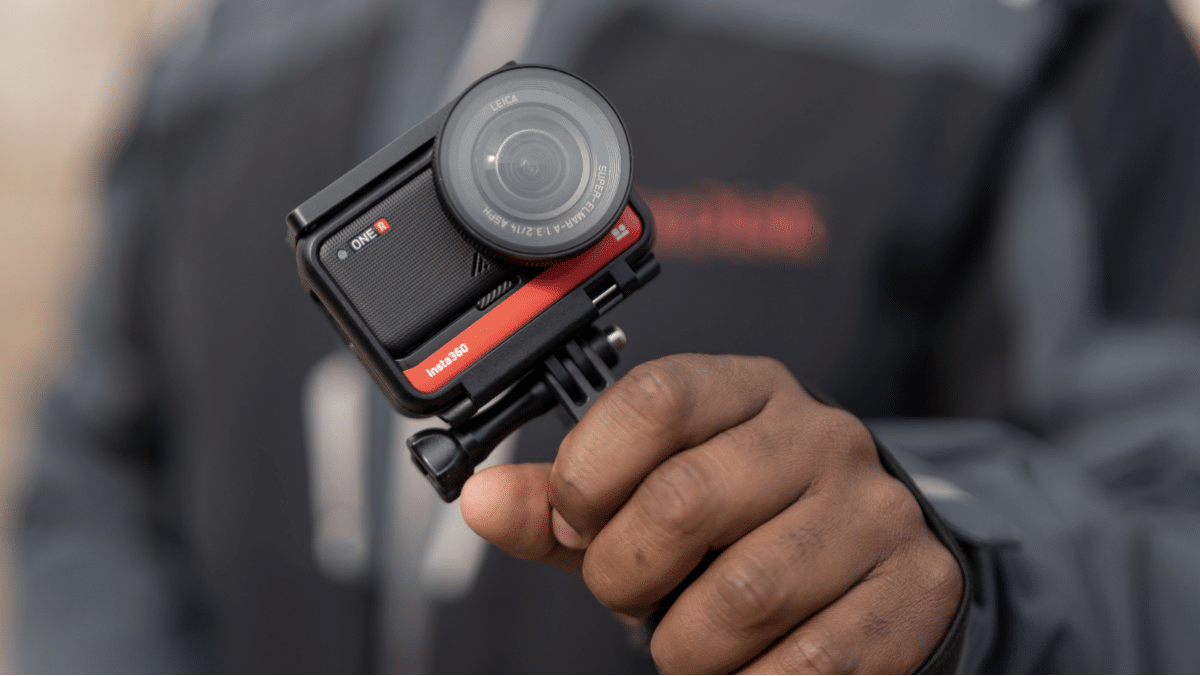 | | |
| --- | --- |
| Specs | |
| weight | 158.2 grams |
| Waterproof | 5m |
| 5.3K video | Up to 30fps |
| 4K video | Up to 60fps |
| Stills Resolution | 19MP |
| Battery Life | +/- 70 minutes |
| Price | $470 |
Pros
Better than GoPro in low light
Modular flexibility
Cons
Small screen
Software isn't very responsive
Insta360 has already proven itself as a strong rival to GoPro's Hero series, and now they've released their all new Insta360 One R that comes with a 1-inch sensor. One of the stand out features of this specific Insta360, is that it has great low-light abilities that aren't just brighter and cleaner but also more detailed than its GoPro rivals. It also has a native dynamic range that is actually better than any other action camera on the market. The raw stills that this camera is able to produce is also impressive and the videos are also sharp and punchy, capable of shooting at 5.23K up to 30fps and 4K in 60fps.
Sadly this action camera's effective processing power is still a little behind that of the GoPro's, and we see that the Insta360 suffers a little from shimmer and fizz in some of its detailed areas. Another downside to this action camera is that it lacks the epic point-and-shoot simplicity that you are able to get from the GoPros and has a little more of a sluggish software when it comes to exporting. However, apart from these things, the Insta360 One R really produces some of the best stills and videos that you'll be able to get from an action camera. Thanks to its 1-inch sensor that this action camera houses, it's able to handle the crop of image stabilisation a lot better than most action cameras on the market right now. So all in all, thanks to this camera's flexible 5K camera as well as its solid low-light skills, it makes the Insta360 One R one of the best options for you.
Best Action Camera for Social Cropping
GoPro Hero 11 Black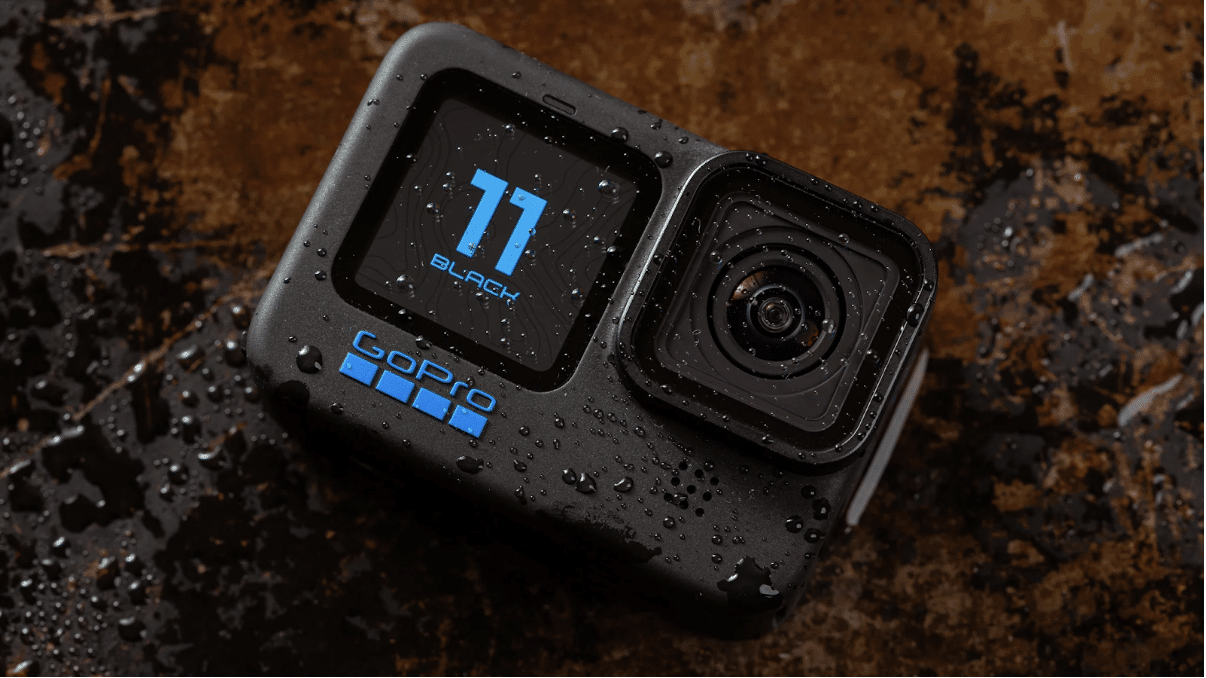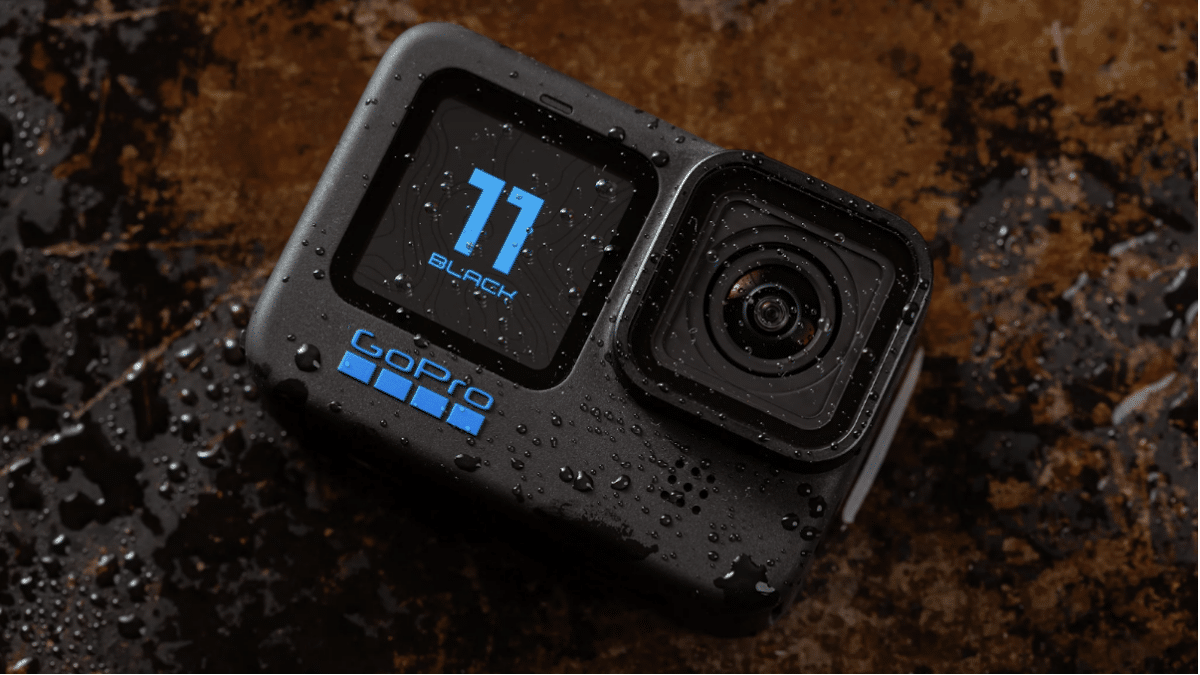 | | |
| --- | --- |
| Specs | |
| weight | 153 grams |
| Waterproof | 10m |
| 5.3K video | Up to 60fps |
| 4K video | Up to 120fps |
| Stills Resolution | 27MP |
| Battery Life | +/- 60 minutes |
| Price | $399 |
Pros
New sensor, which is ideal for vertical videos
10-bit mode a boon for colour grading
Cons
Audio options still limited
Budget rivals offer better value for money
When it comes to the latest GoPro flagship action camera, the GoPro Hero 11 Black, it really isn't that much of an upgrade over its predecessors for image quality. However, this new camera does come equipped with a new 1/1.9in sensor, which makes this specific GoPro their most versatile action camera to this date. It also has a 8:9 aspect ratio, which lets users export content in formats to fit various social channels very easily, without any sort of compromise on its quality.
Thanks to the updated sensor that this action camera houses, it unlocks a super-wide HyperView lens, and even Horizon Lock in some of the video modes that it has. If you shoot in the 5.3K/30p mode, with a Linear lens, the GoPro Hero 11 Black will keep scenes level through 360 degrees, which is definitely an extremely impressive feature.
The maximum video resolutions, 5.3K/60p and 4K/120p, are exactly the same as what the GoPro Hero 10 Black is capable of, but one of the things that is new is its 10-bit colour mode. This new mode is definitely something that editors will enjoy as it offers useful flexibility for those wanting to grade in post. What's more is that the maximum bit rates of this action camera have also been boosted all the way up to 120Mbps, which helps it handle the more complex scenes a lot.
The live-streaming feature is still sadly limited to 1080p and the low-light performance of this action camera is still lacking. However, in conclusion, with its 5.3K TimeWarp setting as well as all of the awesome features that come with the GoPro Hero 11 Black, this is truly an epic camera that balances its pro tricks with a user-friendly interface for all.
Best Value-For-Money Action Camera For Most People
DJI Osmo Action 3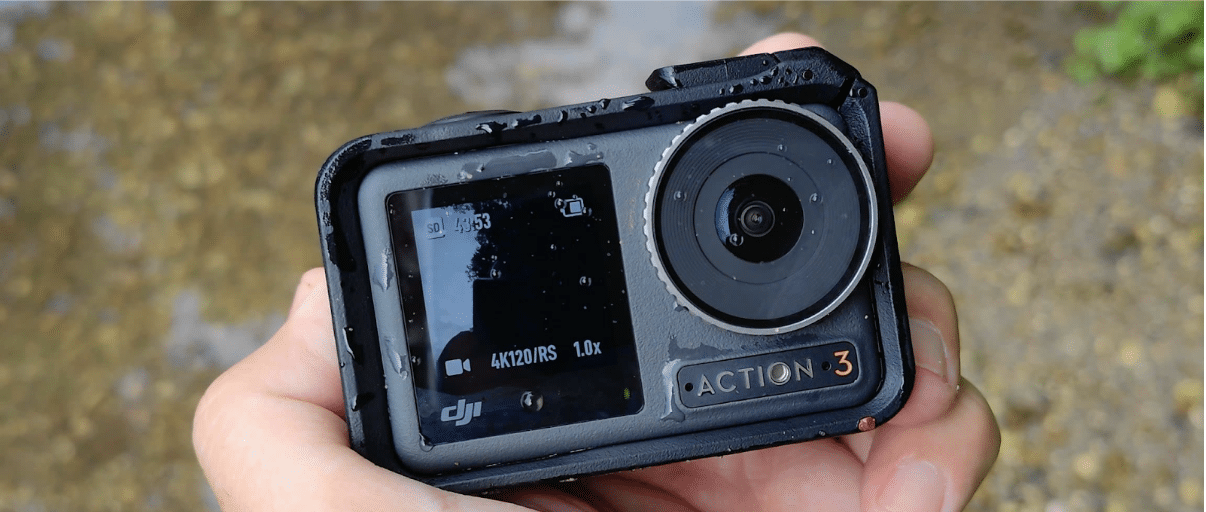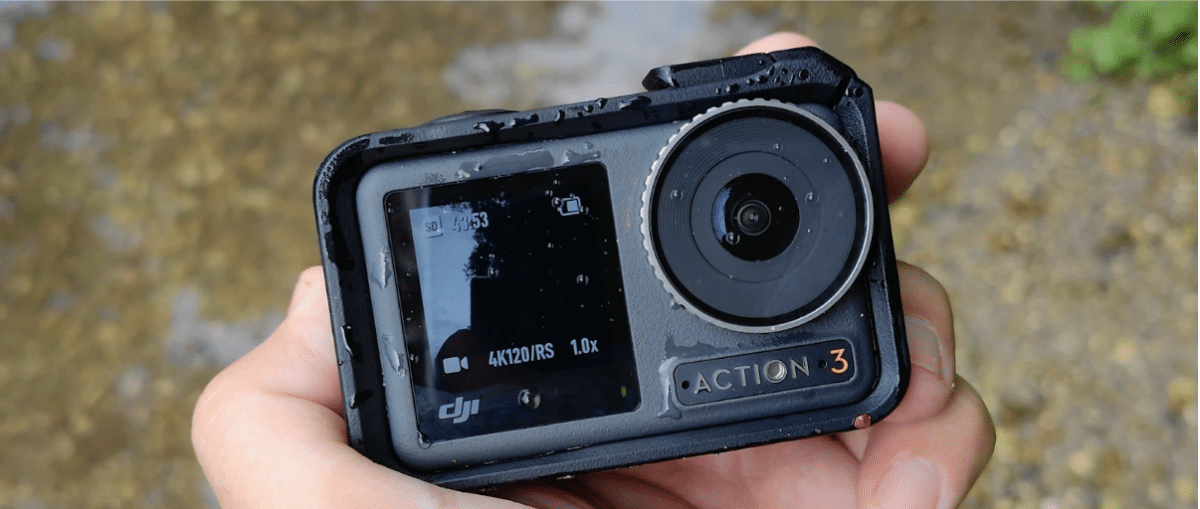 ​​
| | |
| --- | --- |
| Specs | |
| weight | 145 grams |
| Waterproof | 16m without case and 60m with case |
| 4K video | Up to 60fps |
| 2.7K video | Up to 120fps |
| Stills Resolution | 12MP |
| Battery Life | +/- 160 minutes |
| Price | $329 |
Pros
Best diving specs in its class
Simple and efficient mounting setup
Cons
Low-light performance is lacking
Video quality isn't as good as GoPro's
Although the DJI Osmo Action 3 isn't able to compare or compete against the GoPro Hero 11 Black's image quality, the action camera does have fantastic value for money. The all new Action 3 model has the inside of the Action 2 but now has the classic action cam styling of that of the original, making it a really tough tool that has an incredibly strong battery life and some decent video skills.
Thanks to the fact that this action camera is also waterproof up to 16 metres, without its case, it's great for diving and even has a 155-degree field of view that's wider than any Gopro's. Sadly as a result of this expansive angle, the Osmo Action 3 does have a few challenges when it comes to balancing exposure across the frame. When it comes to the detail and dynamic range of this action camera compared to the best it is still behind, but it does still manage to successfully produce attractive footage in bright conditions. The horizon-levelling feature that this action camera has is also great, especially for the price, even though there is a little bit of visible adjustment judder in dim scenes.
The DJI software interface is quite intuitive, and even though it features less flourishes than the GoPro Hero 11 Black, its Memo app was actually more reliable than Quik on the GoPro, which GoPros equivalent to the Memo app. Then when it comes to its design, the front touch screen is definitely useful when you are shooting solo and its mounting system is really simple to use, even though the Action 3's portrait case may not be as versatile as the one that the Hero 11 Black is equipped with. So, if you are someone that may not need the best video quality out there then this is definitely a great robust and reliable action camera to consider purchasing.
Final Words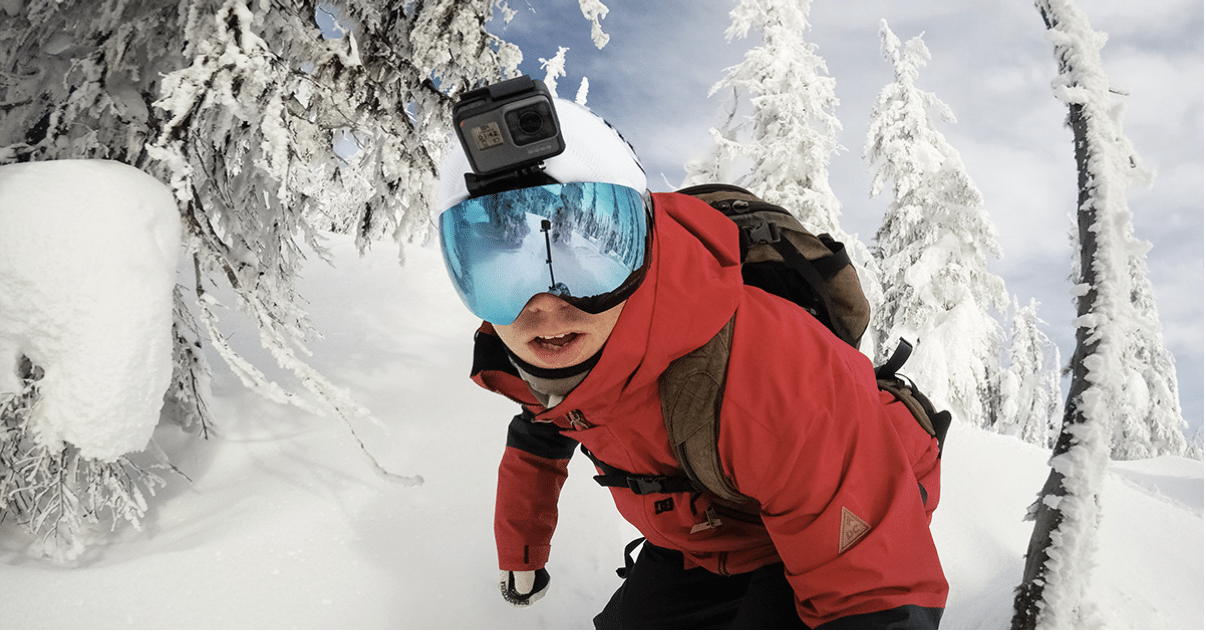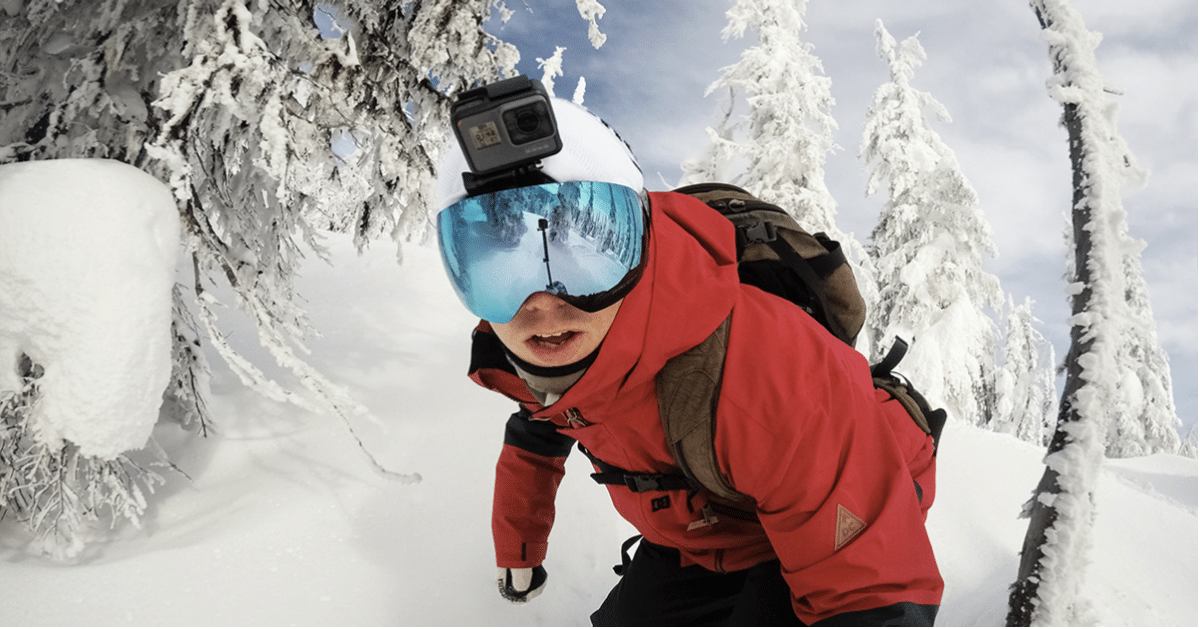 So, there you have the top 5 action cameras out on the market at the moment and they're all amazing for different reasons. It'll be important for you to first figure out exactly what your adventurous needs are going to be and then pick the action camera that will best fulfil them so that you can capture all of your most epic moments in the best way possible.