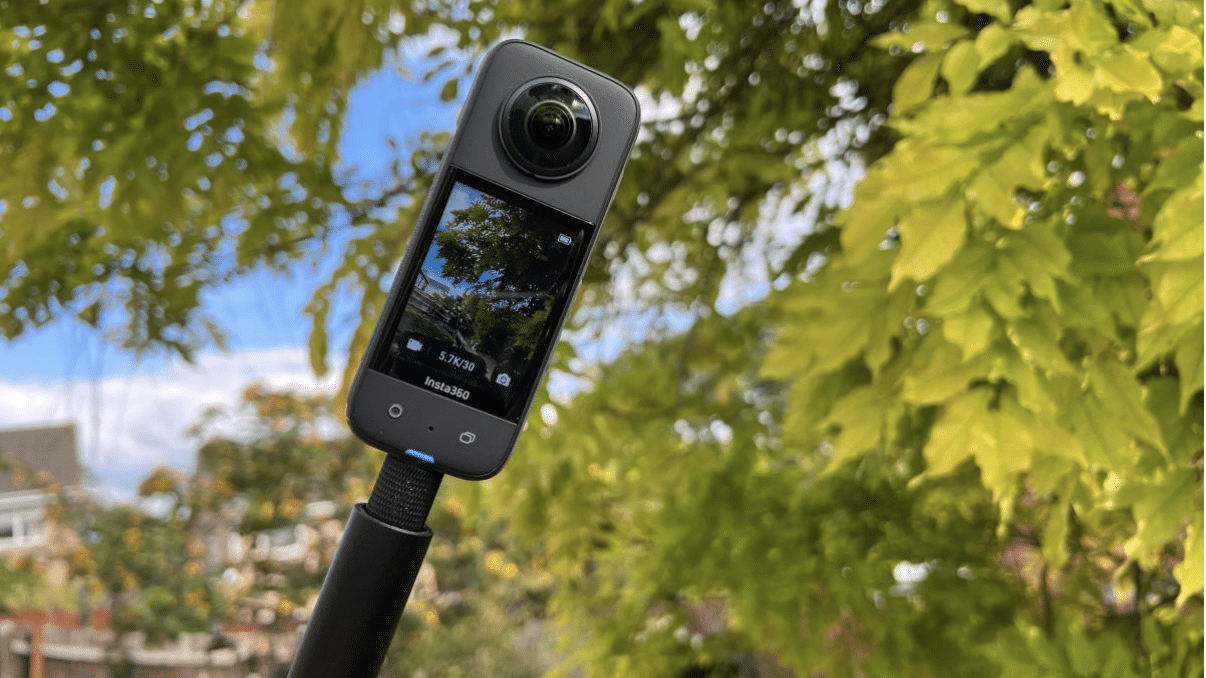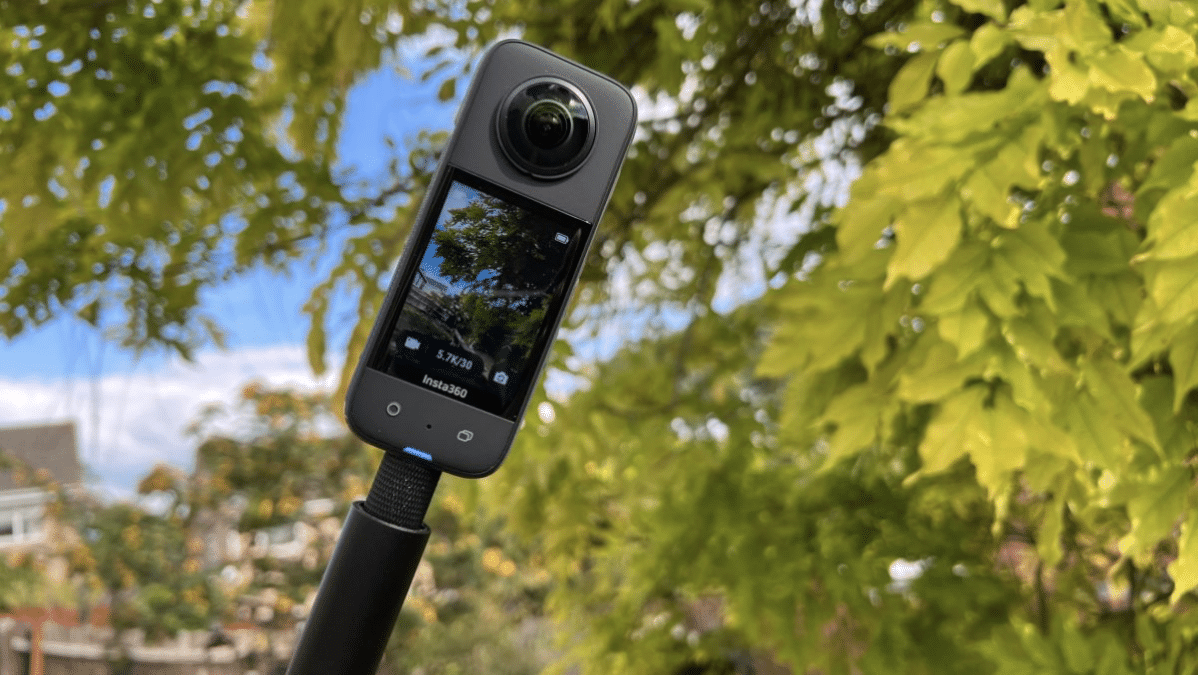 Pros
Can be enjoyed just as a handheld camera
Screen has improved drastically
360-degree editing is both fun and powerful
Highlight detail is kept thanks to active HDR mode
Cons
GoPro's detail processing can look more synthetic
Single lens 4K videos come out soft
| | |
| --- | --- |
| Specs | |
| Sensor | Dual 48MP ½" sensors |
| Video | 5.7K 360-degree, 4K up to 30fps |
| LCD | 2.29-inch touchscreen |
| Video modes | Active HDR, Timelapse, Timeshift, Bullet time |
| Connectivity | Wi-Fi, Bluetooth 5.0, USB-C |
| Memory card | MicroSD UHS-I |
| Size | 114mm x 46mm x 33.1mm |
| Weight | 180g |
| Battery | 1800mAh |
| Price | $449.99 |
What is the Insta360 X3?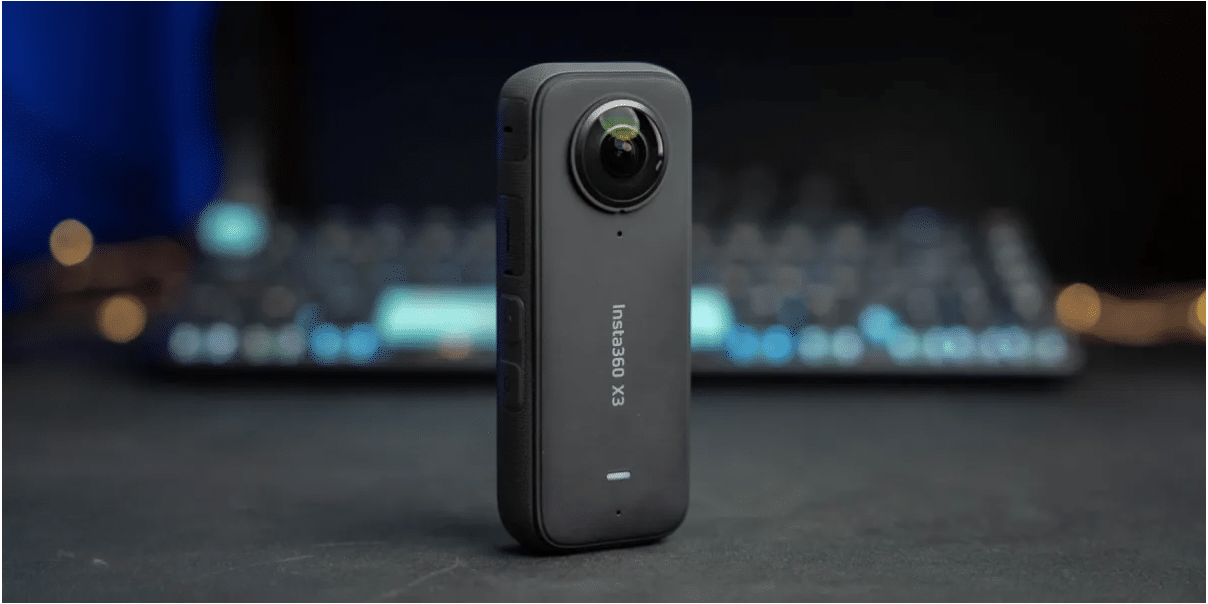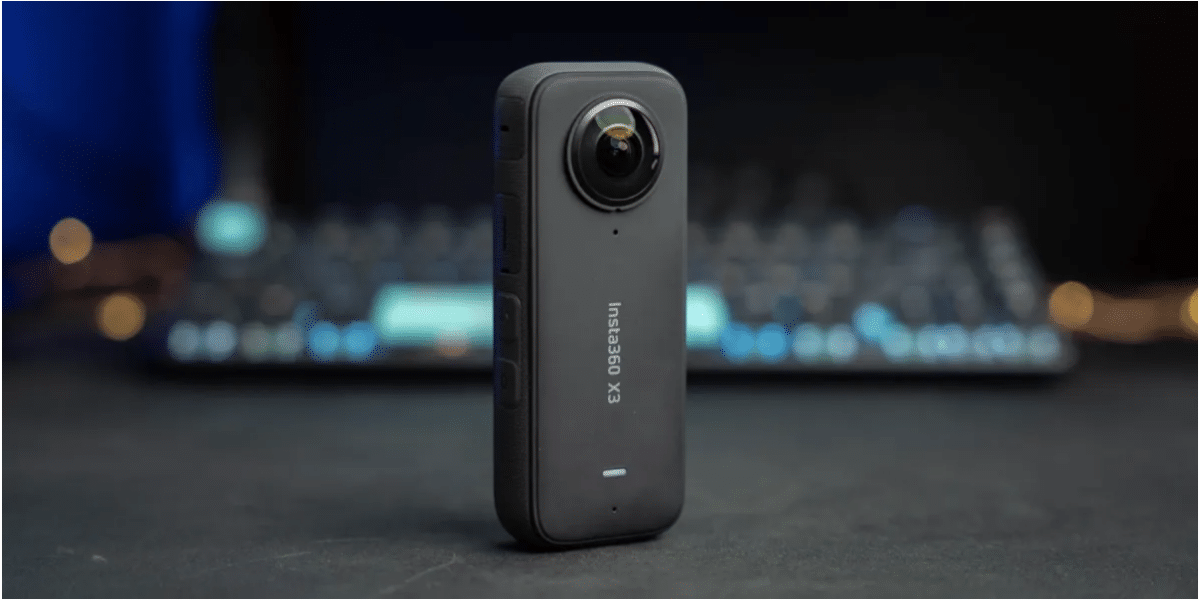 The Insta360 X3 is essentially an awesome all-round action camera. Its biggest strength and the main reason as to why people choose to purchase this camera is its 360-degree video shooting capabilities, however it can also capture decent 4K footage as well with its standard action camera field of view. If you are in the market for a camera and are mostly going to be shooting single lens videos then the Insta360 X3 is amongst the best choices on the market, next to DJI and GoPro as well. 
You can use the Insta360 X3 doing almost anything, whether you want to mount it to your bike's handlebars or a helmet, or just hold it in your hand and shoot video like you're using a phone. Holding the Insta360 in your hand is definitely something that Insta360 did a lot better than GoPro had with their products. This new X3 camera also has a lot of huge usability benefits over any of the other Insta360 cameras that have been released, and is mostly thanks to its amazing screen.
As with anything though, there are bound to be a few problems. With the Insta360 X3 you aren't able to view all kinds of clips from the actual camera itself. It also takes a short while before you are able to start capturing video and some of the elements when it comes to image processing just aren't on the same level as GoPro's.
Other than that, the Insta360 X3 is easily one of the very best options that you could purchase if you are looking for an action camera that can quite literally do it all. However, will it be worth the extra money, to upgrade for those who already have the Insta360 X2? There is definitely a ton of life still left within the older camera, but the main improvements that you'll get with the X3 are pretty hefty and include a much larger screen as well as an awesome new Active HDR mode that avoids blown highlights extremely well.
The Design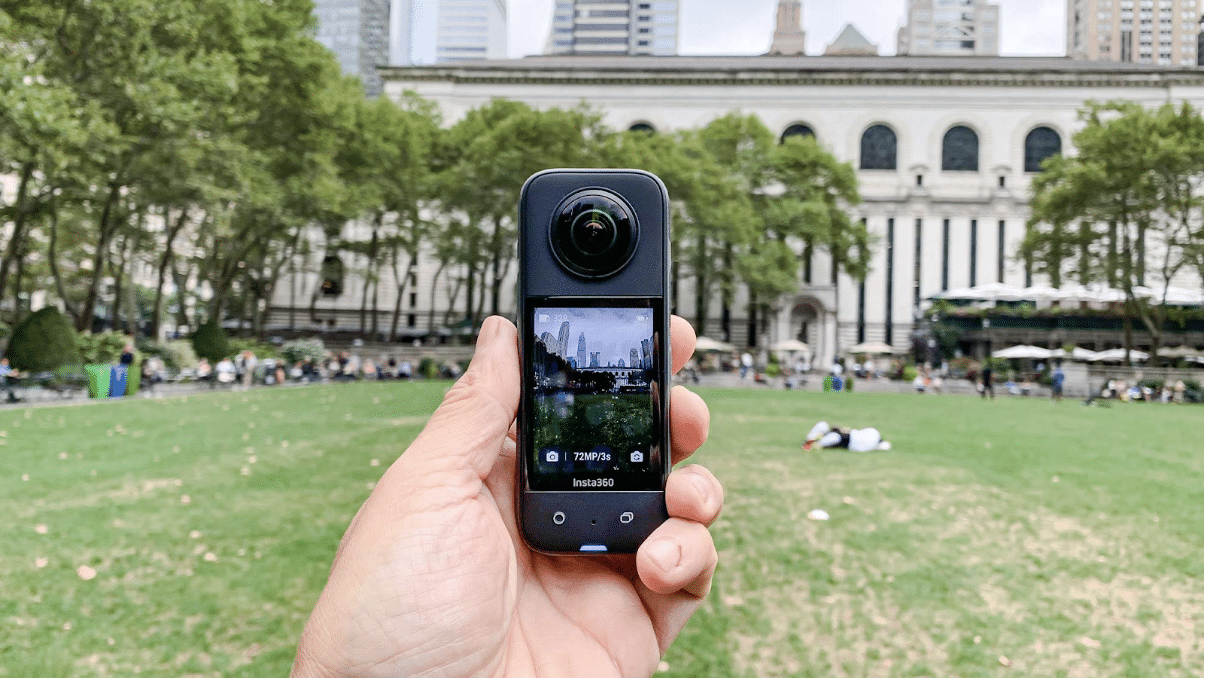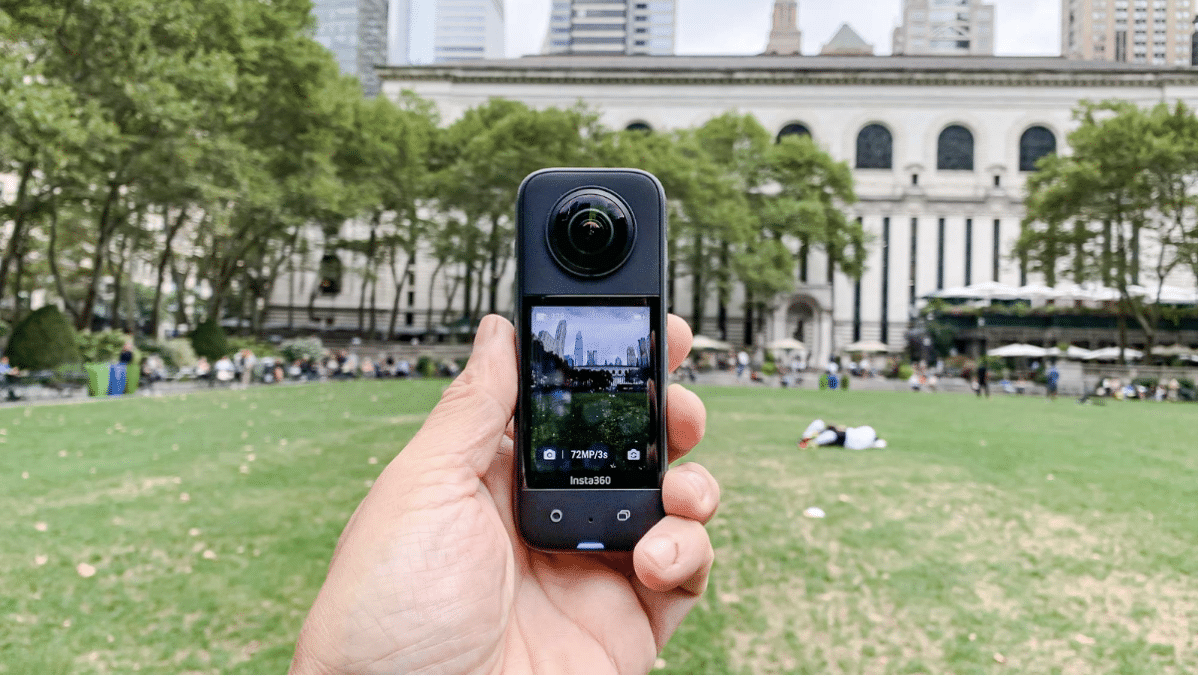 Looking at the exterior of the Insta360 X3, it's a vertical, stick-like camera, very reminiscent of its predecessor. On the bottom of the camera, you'll find a threaded mount point, which you can use to attach a selfie stick onto.
Even though the X3 lacks room for any sort of ergonomic grip contouring, it still somehow manages to fit very comfortably into your hand. The sides of the X3 are made from plastic, with a sort of diamond texture that allows for a bit more grip. You won't find any sort of rubberized feel like you'd find on a GoPro, however you will end up worrying about the glass areas of the X3.
The display glass as well as the lenses are the glass places that you'll be most fearful for, however this level of fear is unavoidable if you are thinking of getting any sort of 360-degree camera. To relax your mind a little more, you could invest in a lens cover or Insta360's accidental damage insurance so you might feel a little more confident whilst holding it on your next adventures.
Apart from this fear factor that most people are bound to have, the Insta360 X3 feels right at home in your hand and just below the new screen you'll find the buttons that allow you to start capturing video and flip back and forth between both rear and front lens views.
Throughout the X3's whole exterior design, you'll find a total of four physical buttons, two in the front and two on the side. This doesn't really take away from the camera though because it is mostly a touch-led interface and also something that you'll use a couple of gestures with, so physical buttons aren't all that important.
On the screen, when you flick right, you'll find yourself on the shooting mode screen, however, if you instead flick right from the very end of the display then the Insta360 X3 will instead show you the clips that you have captured. This definitely takes some getting used to since people may get confused seeing that swiping horizontally in a direction can do two different things, depending on where you swipe from. But once you've become used to this, using the Insta360 X3 becomes an absolute breeze and the 2.6" screen makes it so much easier since it is so clear.
Probably one of the biggest upgrades with the Insta360 X3, maybe even the most important design upgrade, is its new screen. Usually you'll find that modular cameras come with a tiny square screen to help you preview what you're about to capture whereas the Insta360 One X2 came with a small round porthole screen instead. Now, when you compare the screen of the X3 to that of the X2, the portrait aspect screen seems huge and is also a lot larger than what you'll get with the GoPro Max.
Features & Performance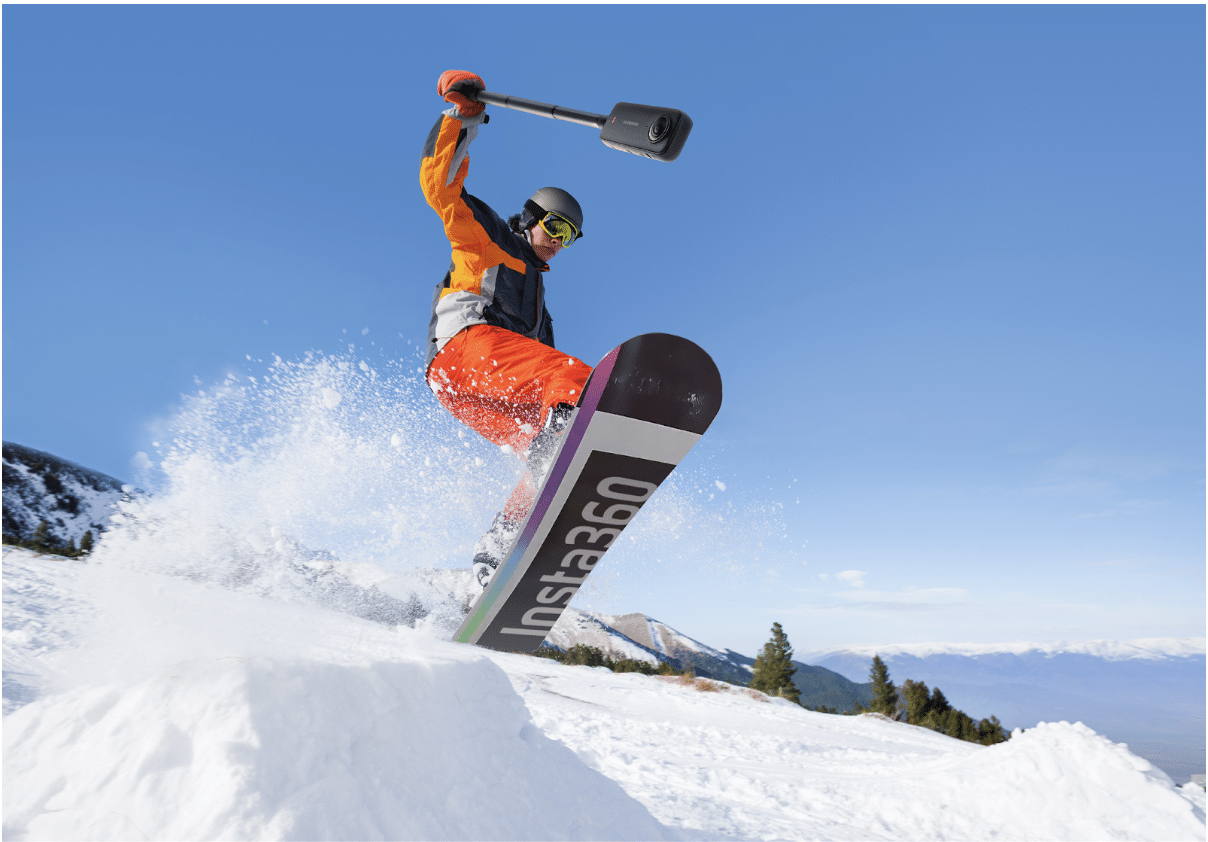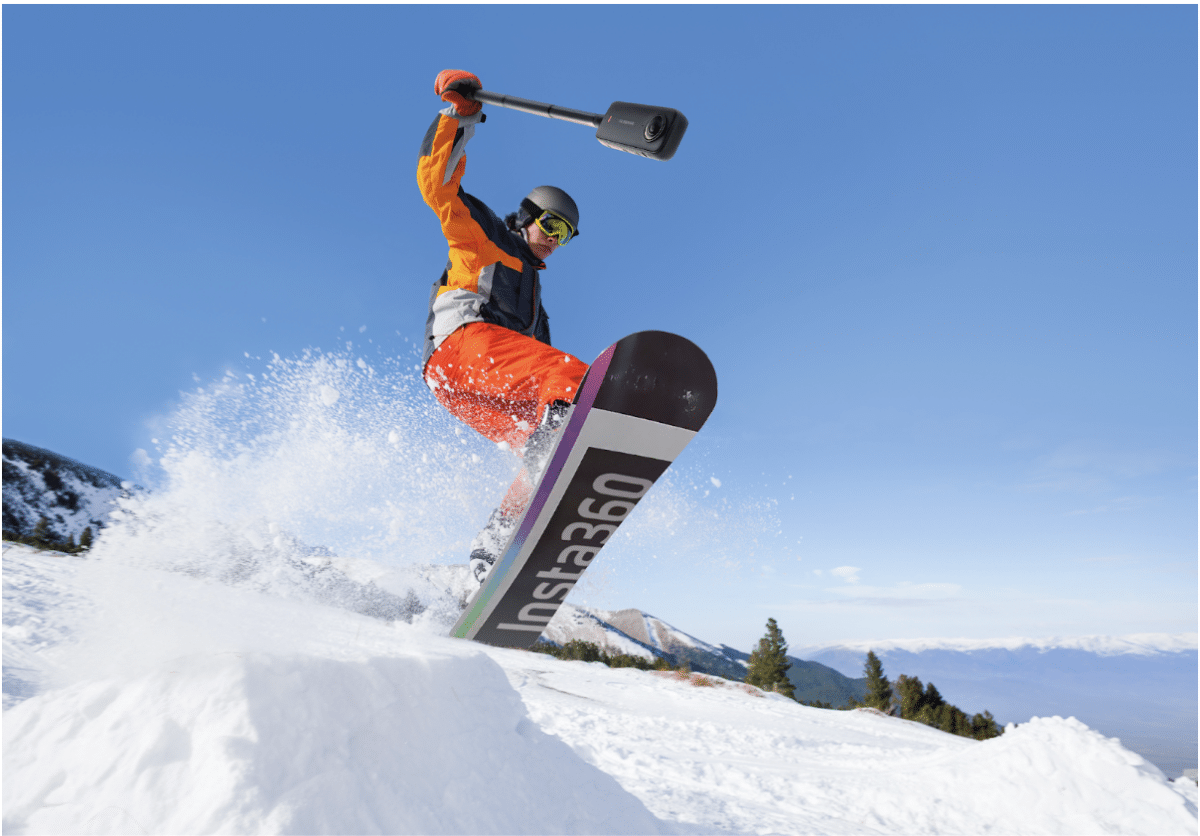 Battery
The Insta360 X3 houses a 1800mAh battery, which is noticeably larger than the 1600mAh battery that you can find within the GoPro Max. Insta360 claims that you'll be able to get 81 minutes of use in the 360 degree, 5.7K resolution mode, with the X3. The X3 does have non-linear battery reporting though, which basically means it holds onto 100% charge for a little too long and then drops faster, which is a pretty popular tactic for a lot of consumer electronics.
Water-Resistance
The Insta360 X3 also comes with double the water resistance that the GoPro Max has and matches the 10m/33ft that the GoPro Hero 11 Black is capable of. However, if you are someone that is considering diving anything past the depth of 10m, you should definitely consider getting the INsta360 Dive Case. This is because the additional pressures that you'll have when you're moving through water at this depth is going to be a little bit risky. The Insta360 is able to achieve this level of water resistance thanks to just a single layer of runner seals that are found around the charging socket as well as the battery, which you're able to pretty easily pop out if need be, just by releasing its two fastening sliders on the side.
Stabilisation
The stabilisation factor used to be quite a challenging thing for action cameras, but they've much improved since these times, and discussing the FlowState stabilisation of the X3 is pretty boring because it has been absolutely excellent for years now. The Insta360 X3 is not only great for those looking to use it for sporty activities but even extreme sports, that is if you don't mind its tall shape sticking out from its mount a little bit.
Then thanks to the awesome 360-degree view that it has, it means that there's almost infinite scope for stabilisation, pair this with the X3's horizon levelling and you make it effectively automatic. Furthermore, you also have features like Direction Lock for when you're editing your clips, which will basically work to counter any sort of twisting that your camera does so that it will essentially look like you're holding the X3 straight the whole time.
TimeShift mode
Another cool feature that the Insta360 X3 has is its built-in TimeShift mode, which is similar to Timelapse but has been specifically designed to let you use the camera handheld at the same time. Sadly, it isn't really as good as GoPro's version, which can further automatically shift the footage's speed up and down based on whether it deems if there's anything interesting going on in the scene.
Although this is definitely a cool mode to shoot in, you could actually get better results by first shooting at standard speed first and then going back and turbo-charging the footage in the edit afterwards, since the Insta360 does offer you a pretty good looking motion blur and you'll also get much better control over the exact speed of playback.
Image and Video Quality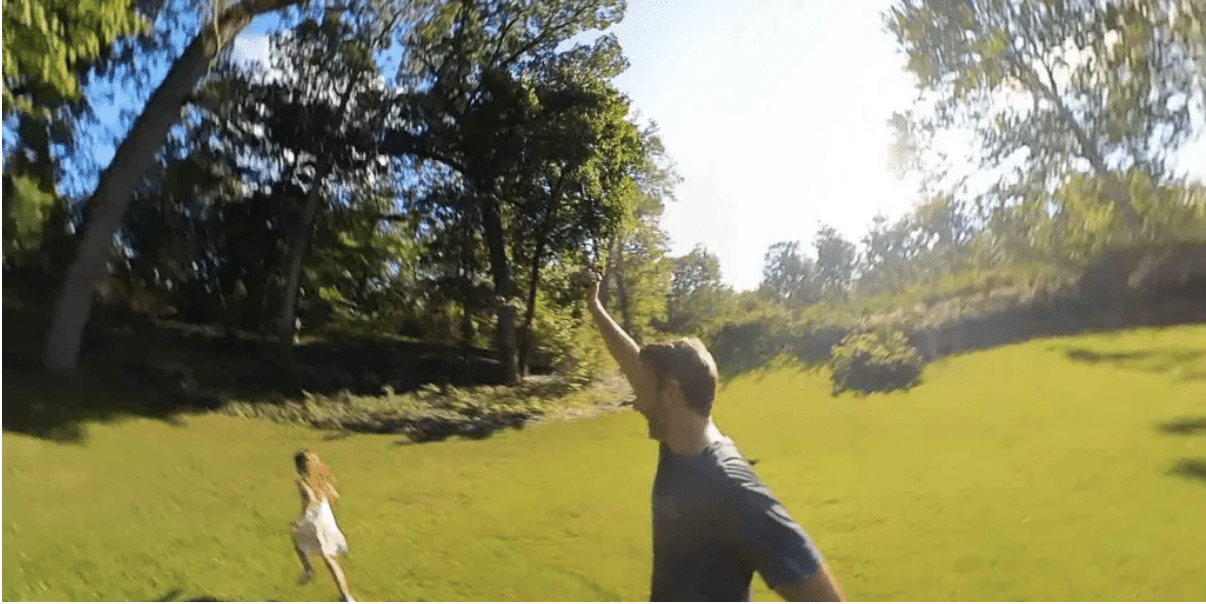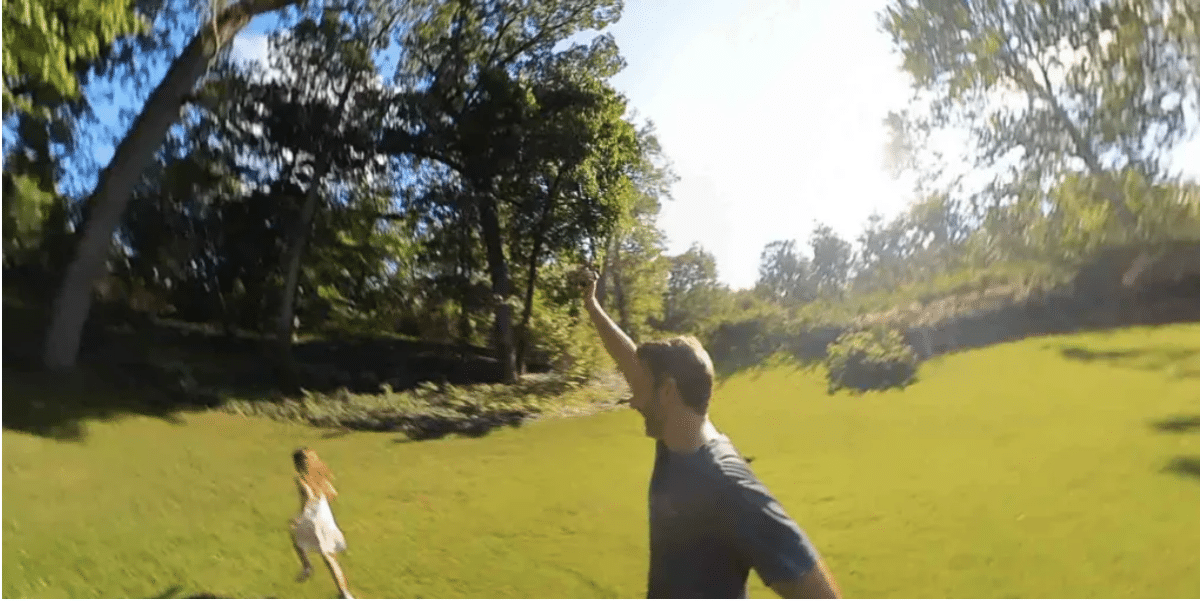 Within the Insta360 X3, you'll find that it houses two 48-megapixel cameras that both have 1/2 -inch sensors as well as f/1.9 aperture lenses. These cameras are definitely a step up in terms of size as well as resolution from those in the One X2 as well as the GoPro Max. However, you can't really just go off of these numbers because they really only help the 4K video mode when shooting with a single lens, not the 360 shooting mode.
When you shoot using only a single lens, then your footage will require no editing as you'll simply be able to pull the MP4 files straight off of the camera. The sharpness that you'll experience with the Insta360 X3 is a lot better than the single lens mode of the GoPro Max, which has been limited to 1080p. You may be thinking that there's a 1440p, so the quality must be better, but this is 4:3 capture, which means that it is the exact same quality as 1080p, but now has a taller frame.
You may be a bit hesitant to purchase an action camera because they've had a bad habit of leaving video clips with odd-looking gradients in the skies as the frame is mistakenly closer to the sun. This is usually because these cameras typically have small sensors, which result in relatively low dynamic range. However, when it comes to the Insta360 X3, it actually manages to fix this problem by merging together two exposures per frame.
Sadly, when it comes to night time shooting, as with most action cameras out there, it is pretty poor. Since the sensors in this camera are a little bit bigger compared to the ones in the Insta360 One X2, it means that there is definitely an improvement, however not a dramatic one. You are able to improve its night time capabilities by using the timelapse style night mode, called StarLapse, which does actually improve the results you'd get dramatically. You will need to have a tripod in order for you to get the best results possible, but if you manage to get everything right, the results could be some perfect YouTuber-style B-roll footage.
Final Words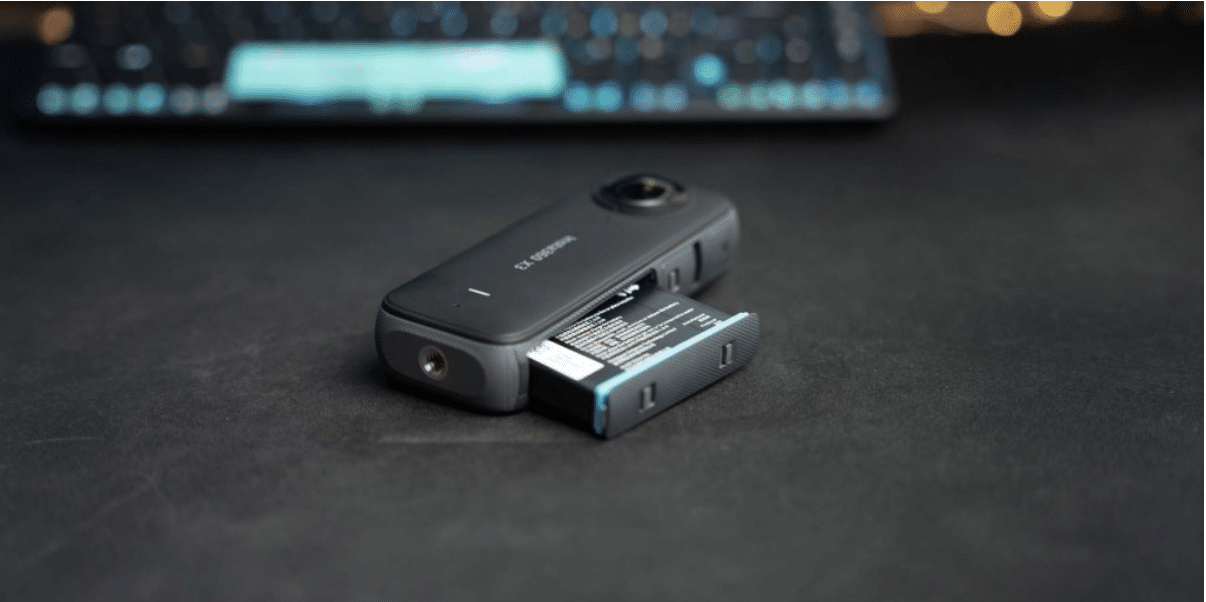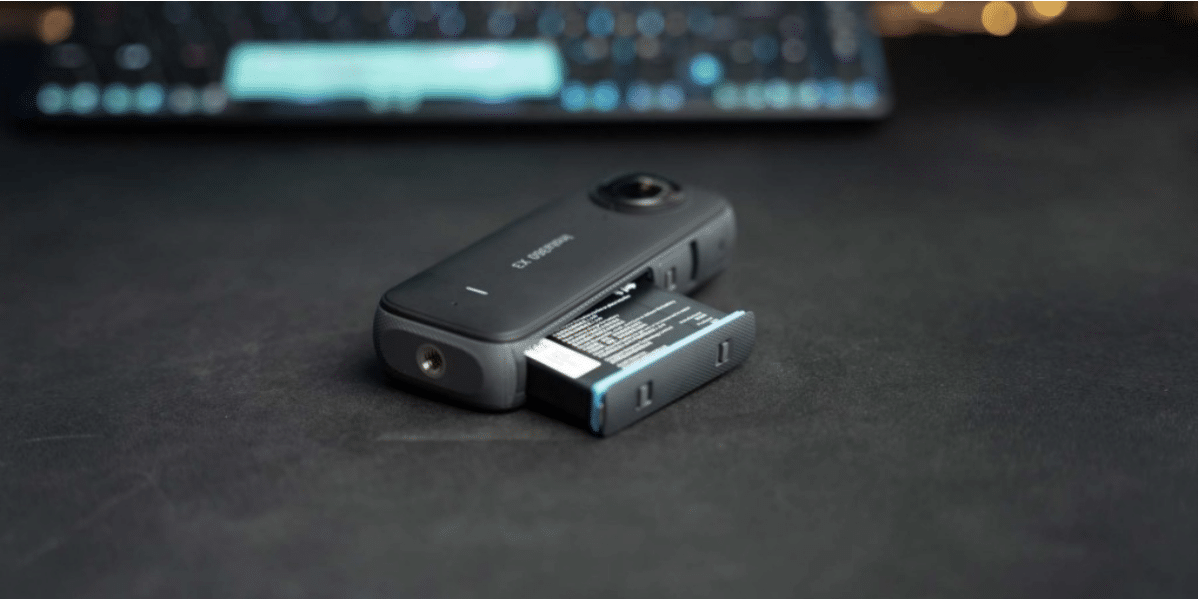 So there you have a full review of the Insta360 X3 action camera, there is no doubt that this is one of the most unique action cameras out there and with it, you're able to catch some unique footage that you probably wouldn't be able to do with any other action cameras. Although it may be lacking in some areas, when compared to other rivals, such as the GoPros, it is definitely amongst the best action cameras on the market right now and definitely dominating the scene when it comes to 360 degree footage.