Meta Platforms Inc., once known as Facebook Inc., is a big player in digital tech. They've made a name for themselves with their VR headsets, the Meta Quest series. The Quest 2 was a hit when it launched in 2020. Also, it got even more attention when it was renamed Meta Quest 2 in 2022.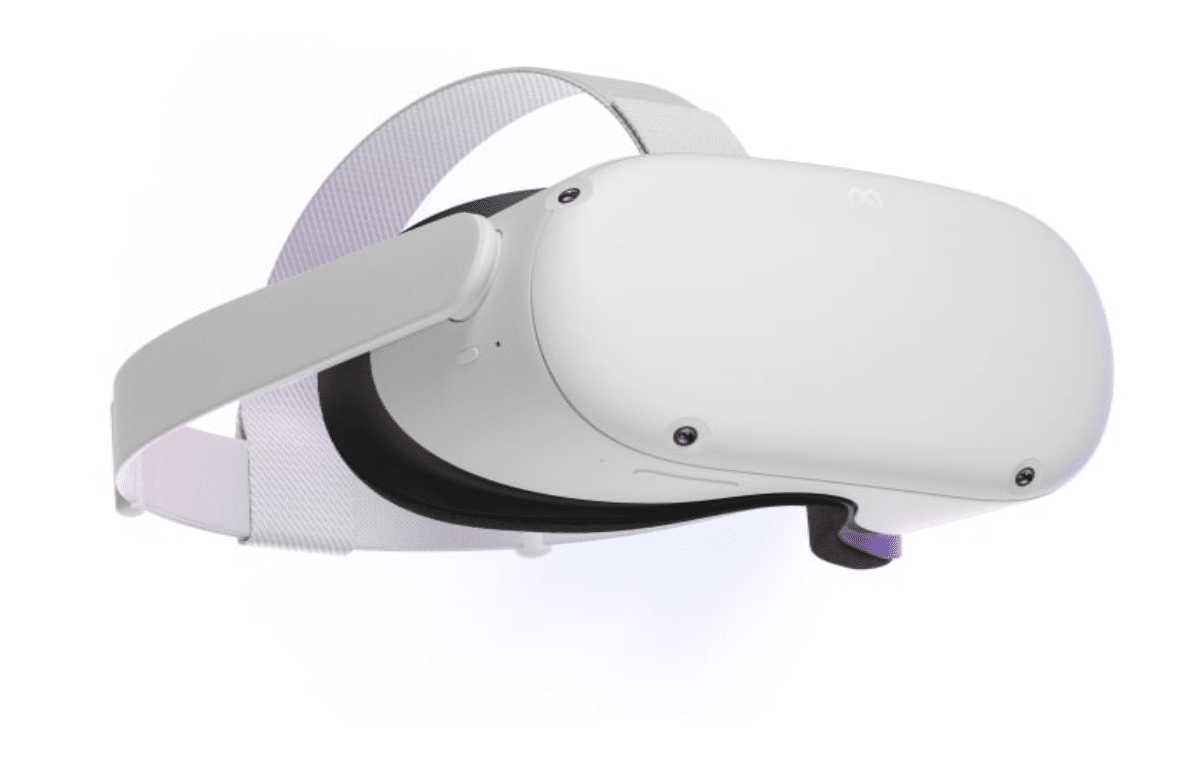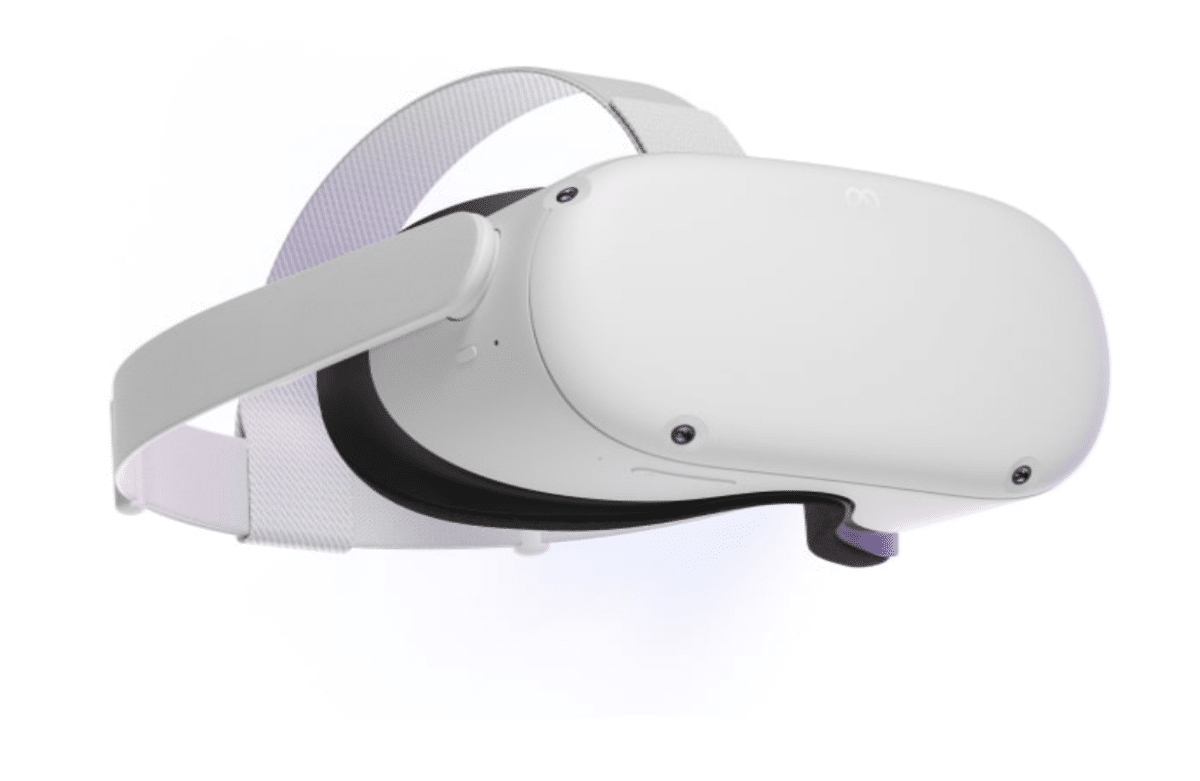 In 2023, they introduced the latest model, the Meta Quest 3, codenamed Eureka. This promises to be even better than the Meta Quest 2. It has many new features, making it more exciting and easier to use. But how much better is it really? And what does this mean for people who have the older model?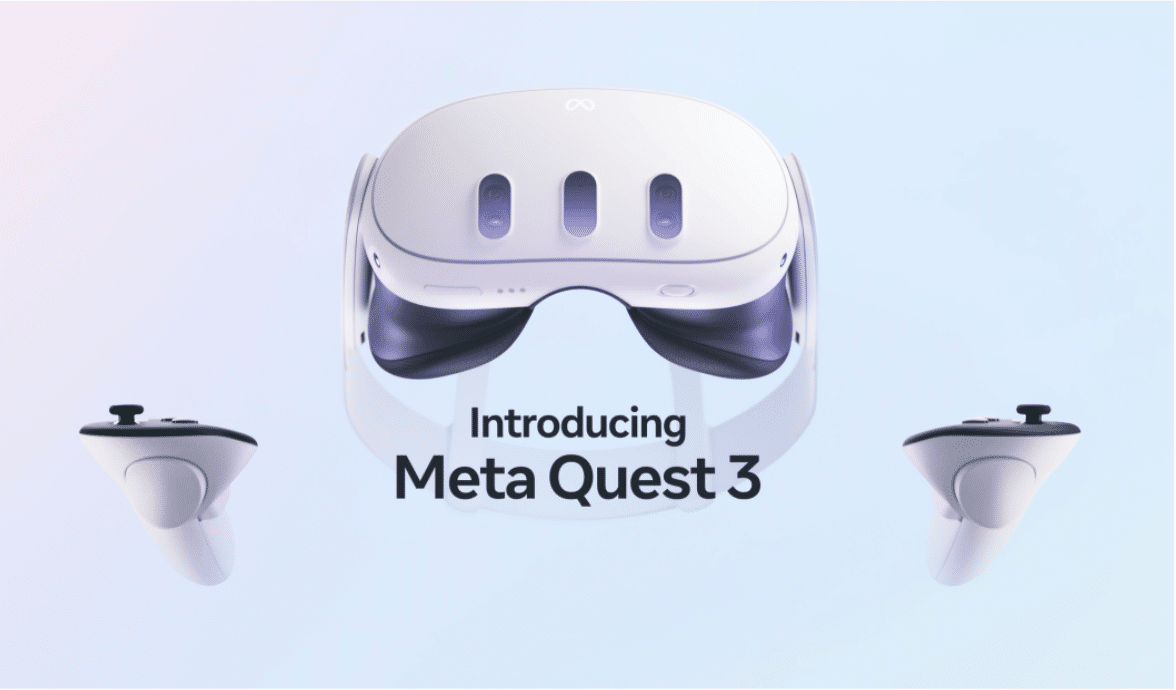 Let's review, break down and compare the Meta Quest 3 and the Meta Quest 2.
Meta Quest 3 and Meta Quest 2: Design and Aesthetics
The Meta Quest 3 is sleek and modern. The headset is 40% slimmer and more comfortable than its predecessor. The head straps are redesigned with improved material for a better fit. It gives a sense of minimalism, blending technology and aesthetics.
The Meta Quest 2 is a well-built piece of technology. Its exceptional white finish is distinctive. The design is compact but a little heavier. The head straps are sturdy and require some adjustment. The overall look is functional, reflecting its purpose as a powerful VR headset.
Both headsets have easy-to-use controllers. The Meta Quest 3's Touch Plus controllers are upgraded for improved tracking and better in-game control. Also, both series maintain the same white color as the headset, with a matte finish.
In fact, the Meta Quest 3 features a more immersive design. The front part curves inwards, unlike the flat front of the Meta Quest 2. This makes it look like part of the best VR headsets world.
The Meta Quest 3 and Meta Quest 2 have impressive designs combining technology and beauty. These headsets showcase that design enhances the overall virtual reality experience.
Meta Quest 3 and Meta Quest 2: Visual and Display Improvements
The Meta Quest 3 takes a step forward with a higher-resolution display. This results in sharper and more detailed visuals. Its 2064 × 2208 per eye visual and display resolution makes virtual environments feel more realistic.
The Meta Quest 2 also offers excellent visual quality. Its 1832 x 1920 optical and display resolution per eye makes it a slightly lower resolution compared to its successor. However, it still delivers impressive visuals that can transport users into captivating virtual worlds.
Also, there's an upgrade on each Meta Quest 3 and Meta Quest 2 lens. These upgrades contribute to a more immersive and visually pleasing experience. The function of the lenses is to help focus and shape the light from the display.
The advanced lens technology of the Meta Quest 3 results in enhanced clarity and reduced screen-door effect. This will allow users to enjoy a clearer and more seamless virtual worldview. Particularly, the Meta Quest 3's Pancake option comes with less noticeable gaps between pixels.
The Meta Quest 2 features improved lenses compared to its predecessor. While users can expect sharper images, they're customized with VirtuClear® Lens Inserts. This Meta Quest 2 lens also provides good color reproduction and reduced distortion during VR sessions.
However, you may choose Meta Quest 3 or Meta Quest 2. Both significantly improve the clarity and realism of what you see through the lenses.
Meta Quest 3 and Meta Quest 2: Battery Life
It's unclear whether there'll be a notable difference between the two in terms of performance. The Meta Quest 2 can last for more than two and close to three hours of continuous use. In short, users will need to recharge the device more frequently. This will especially be required during longer gaming or content consumption sessions.
The Meta Quest 3 battery life is not yet confirmed. However, the expectation is that Meta will significantly improve battery efficiency with the Meta Quest 3. Anything that makes the battery life fall short of the Meta Quest 2's performance would be surprising.
The exact battery life of the Meta Quest 3 is still unknown, including how long it takes to charge fully. On the other hand, the Meta Quest 2 takes approximately two and a half hours to reach a full charge. Meta needs to ensure that the charging time for the Meta Quest 3 is, at least, more efficient.
The Meta Quest 3 and Meta Quest 2 also utilize the C type USB port for charging and data transfer. This standardized connection allows for easy compatibility with various charging accessories. It also enables users to connect their headsets to compatible devices for seamless data transfer, such as transferring game saves or accessing VR content.
Meta Quest 3 and Meta Quest 2: Tracking and Sensors
Meta Quest 2 utilizes inside-out tracking. It's possible with built-in cameras to track the user's movement and position in the virtual space. This allows for greater freedom of movement without needing external sensors or base stations.
On the other hand, Meta Quest 3 introduces mixed reality capabilities. However, it lacks face sensors and eye tracking but remains compatible with the entire library of Quest 2. With Meta Quest 3, users can enjoy a seamless experience of mixed and virtual reality on a standalone device.
Notably, Meta Quest 3 features three vertical pill-shaped sensor areas on the front. This enables high-quality color pass-through with dual 4MP RGB cameras and a depth sensor. The report also indicates that the resolution in pass-through mode is ten times higher than that of Meta Quest 2.
In fact, the importance of mixed reality cannot be overstated. It holds immense importance in virtual reality and augmented reality. Although Meta has yet to unveil the full features of the Meta Quest 3, it offers a valuable advantage that the Meta Quest 2 lacks.
Meta Quest 3 and Meta Quest 2: Software and Interface
Both headsets run on the same Qualcomm Snapdragon XR2 system on a chip. According to Brad Lynch, the chip will reportedly be using an Adreno 730 GPU. With 2.4 teraflops of power, it will be based on the Snapdragon 8 Gen 2.
The Meta Quest 2's chip, utilizing the Adreno 650 GPU, is a derivative of the Snapdragon 865 system on a chip. While it offers a respectable 1.1 teraflops of power, it falls short of the capabilities of the newer Snapdragon XR2 chip found in the Meta Quest 3.
Teraflops of power are the computational capability of a system. They specifically measure the number of trillion floating-point operations it can perform per second. This indicates their potential for high-performance graphics rendering in virtual reality.
The Meta Quest 3 and Meta Quest 2 interface is centered around the Oculus Home software. This allows users to navigate menus and customize various settings to personalize their VR experience. However, the Meta Quest 3 will allow for a speedier gaming experience.
Meta Quest 3 and Meta Quest 2: Sound and Audio Enhancements
While there's no report on Meta Quest 3 sound and audio enhancements, Meta will likely prioritize and improve sound and audio quality in their Meta Quest 3 VR headset.
Meanwhile, the Meta Quest 2 has an audio experience with built-in speakers. While connecting an external headset to the Meta Quest 2 is unnecessary, you can choose to. The Quest 2 has a USB-C port that allows you to charge or plug in an external headset.
Meta Quest 3 and Meta Quest 2: Pricing
Regarding pricing, the Meta Quest 3 and Meta Quest 2 offer different options to cater to various budgets.
Meta Quest 2 is known for its affordability. It provides a relatively lower price entry point into virtual reality compared to other high-end headsets. Its pricing ranged from $299 for the base model (128 GB) to $399 for the higher storage capacity variant (256 GB).
The Meta Quest 3, a more advanced and upgraded model, has a higher price tag. The starting price for the Meta Quest 3, as revealed on Meta's website, is $499. However, there's no detail if the model will have a difference as seen in the Meta Quest 2.
Ultimately, the choice between the Meta Quest 3 and Meta Quest 2 will come down to individual preferences and budget considerations when the Quest 3 is finally launched.
Meta Quest 3 and Meta Quest 2: Technical Specifications
Here are how the technical specifications compare:
| | | |
| --- | --- | --- |
| Items | Meta Quest 3 | Meta Quest 2 |
| Starting Price | $499 | $299 |
| Battery Life | TBA | 2 to 3 Hours Usage |
| USB Port | USB-C Port | USB-C Port |
| Size | 40% than Quest 2 | 7.5 x 4 x 5.2 inches |
| System on a Chip | Qualcomm Snapdragon XR2, Snapdragon 8 Gen 2 | Qualcomm Snapdragon XR2, Snapdragon 865 |
| Storage | 128GB, TBA (Larger Size) | 128GB, 256GB |
| Resolutions | 128 GB, 256 GB | 1832 x 1920 |
| Graphics | Adreno 730 GPU, 2.4 TFLOPS | Adreno 650 GPU, 1.1 TFLOPS |
| Audio Enhancement | TBA | Built-in Speakers |
| Lenses | Pancake Option | VirtuClear® Lens Inserts |
| Mixed Reality Passthrough | Full Color Passthrough | Limited Color Passthrough |
Meta Quest 3 and Meta Quest 2: User Experiences and Reviews
Meta Quest 3 is not yet launched, implying neither sales nor review records. Meanwhile, Meta Quest 2 has generated significant buzz in the virtual reality community. Here's a concise overview of their user experiences and reviews:
A Versatile VR Powerhouse with Impressive Capability: The headset is a top-tier VR device offering many features and capabilities. From its wireless freedom and impressive visuals to its powerful performance and vast library of experiences, it provides an unparalleled virtual reality adventure. Whether you're a gaming enthusiast or seeking new ways to explore and create, this headset is a worthy investment that will leave you captivated for hours. Be prepared to be engulfed at first!
VR entertainment for the whole family: I absolutely love my VR. It's not just for kids and teenagers. It's also for adults. I can't wait to let my granddaughter play with it. Even though I bought it for entertainment, it is most definitely for her generation.
Honestly worth it; great for getting into VR: If you're getting new to VR, this is a great stepping stone; while the price seems high, I have had more fun on this device than I did in years of console gaming.
I love this headset!!!: I totally love this VR headset. I feel like I'm actually there in another world !!!
Want to have fun with the family or siblings?: Really fun VR headset for the kids and family. In my honest opinion, it shouldn't require a Facebook account to use the headset.
Many reviews are online, but these five key aspects highlight the strengths and positive experiences users report. While the last reviewer made known their observation, Oculus Support Brand response goes thus:
'Hey there! We love seeing you enjoying the VR world with your family. It's definitely a blast! We wanted to let you know that Facebook accounts are no longer a requirement! You'll just need a Meta account to use the device. While the Meta account can be linked to Facebook, it isn't necessary in order to use the headset and play all of your favorite games. We hope this helps! Feel free to contact our support team if you have any additional questions or concerns. Happy gaming!'
The reviews above show people enjoy Meta Quest 2 and will likely buy more. The Meta Quest 3 is expected to provide more satisfaction.
What's Next for Meta Quest?
The Meta Quest has come a long way, revolutionizing virtual reality (VR) and captivating users worldwide. It was born from a vision to make virtual reality accessible and enjoyable for everyone. The future of Meta Quest holds promise for advancements in technology, enhanced interactivity, a spatial range of content, integration with the metaverse, and ongoing collaboration and innovation. With continuous technological advancement, the Meta Quest series won't stop at the Quest 3 as the Meta Company will continue to push the boundaries of VR.