VR goggles are a new and very popular way of being able to 100% immerse you into the world of your game that you're playing so it would make sense that you are interested to find out what all the hype is about.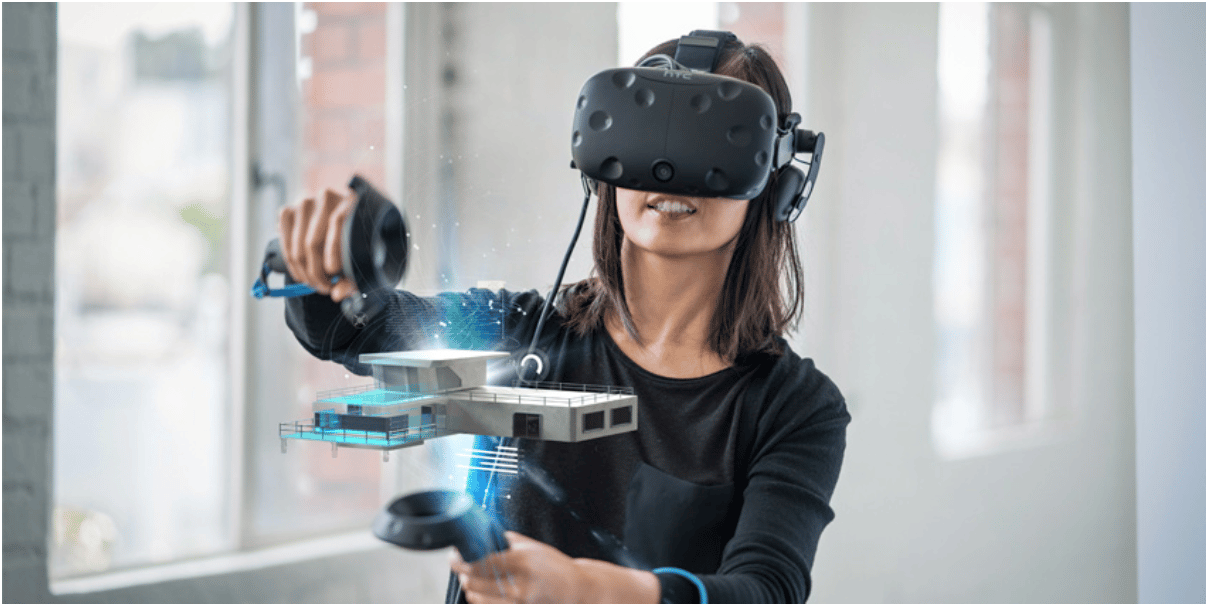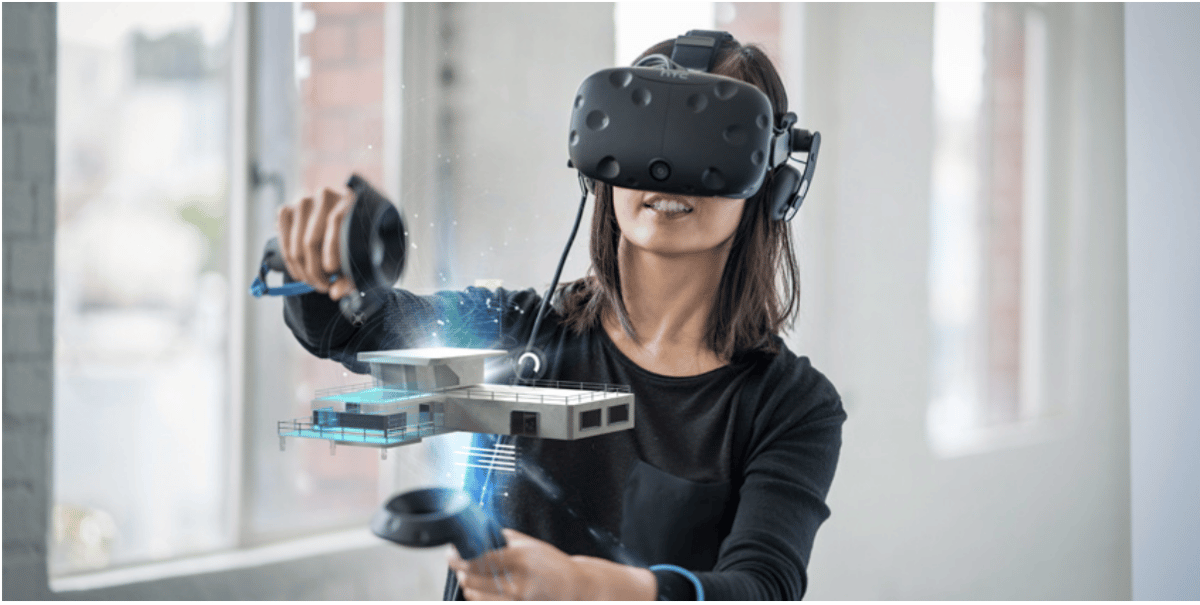 How do you find the best VR headset
To find the best VR goggles you have to find the ones that are able to immerse you into the world of the game that you are playing, while giving you as little as a headache as possible. Some people may think that to find the best VR goggles you'll have to find the one with the best performance stats but the best ones on this list are judged off of how easy to use they are, how comfortable they are and their comfortability.
Top 5 VR headsets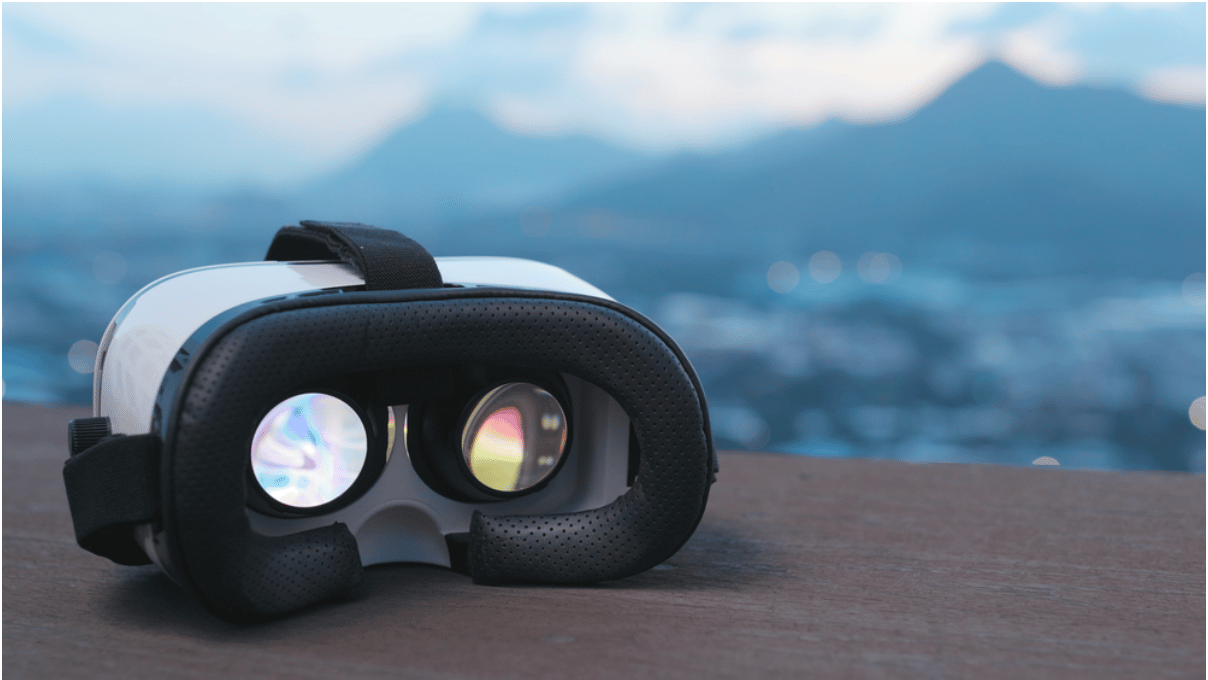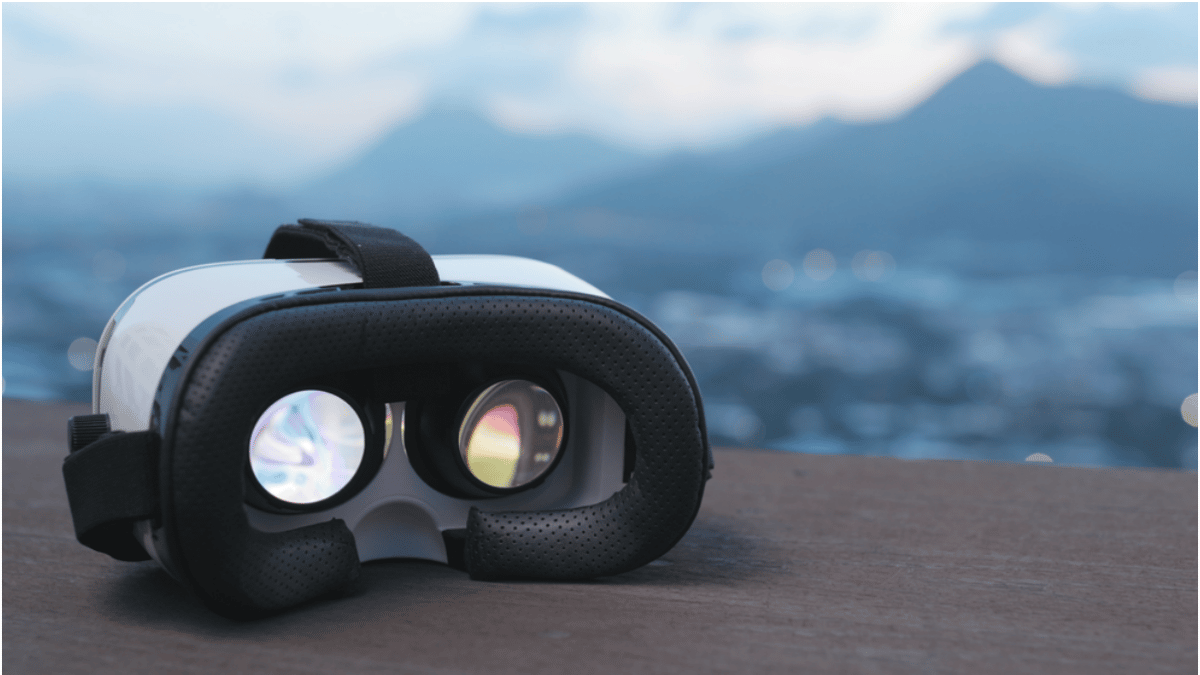 It can be a bit daunting at first, when you start looking for your goggles because there are so many different options out with different specs and things you don't understand yet, so below is a list of some of the most popular options out there to help you get started.
Meta Quest 2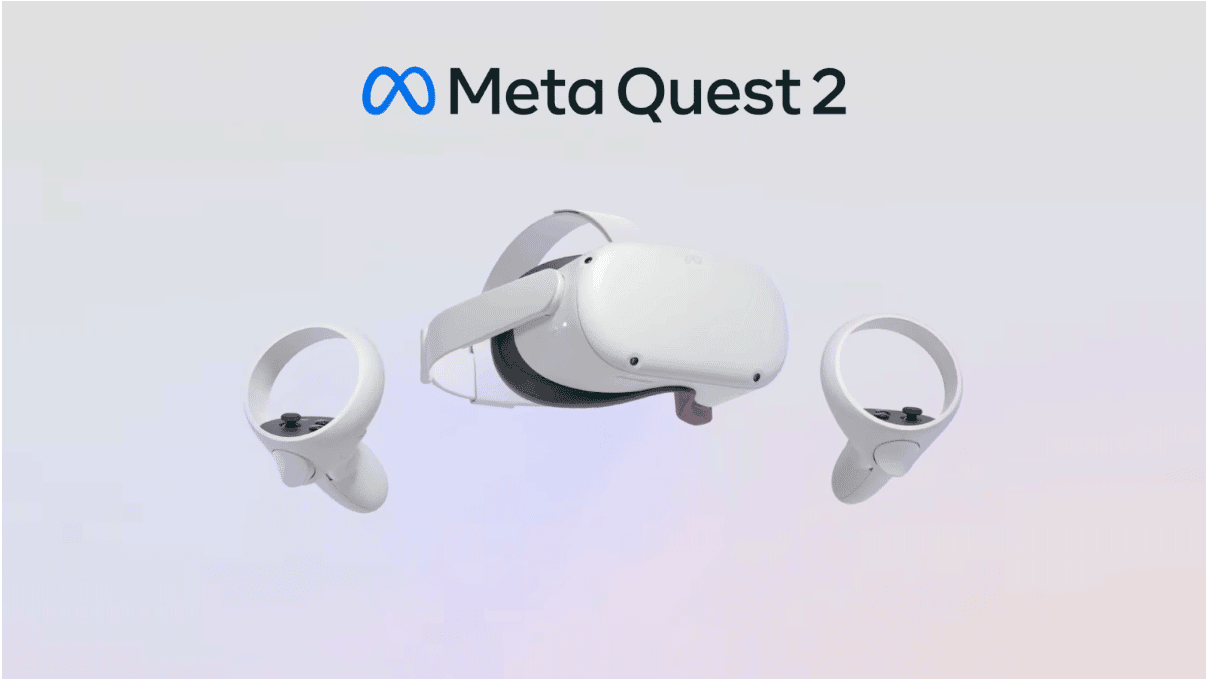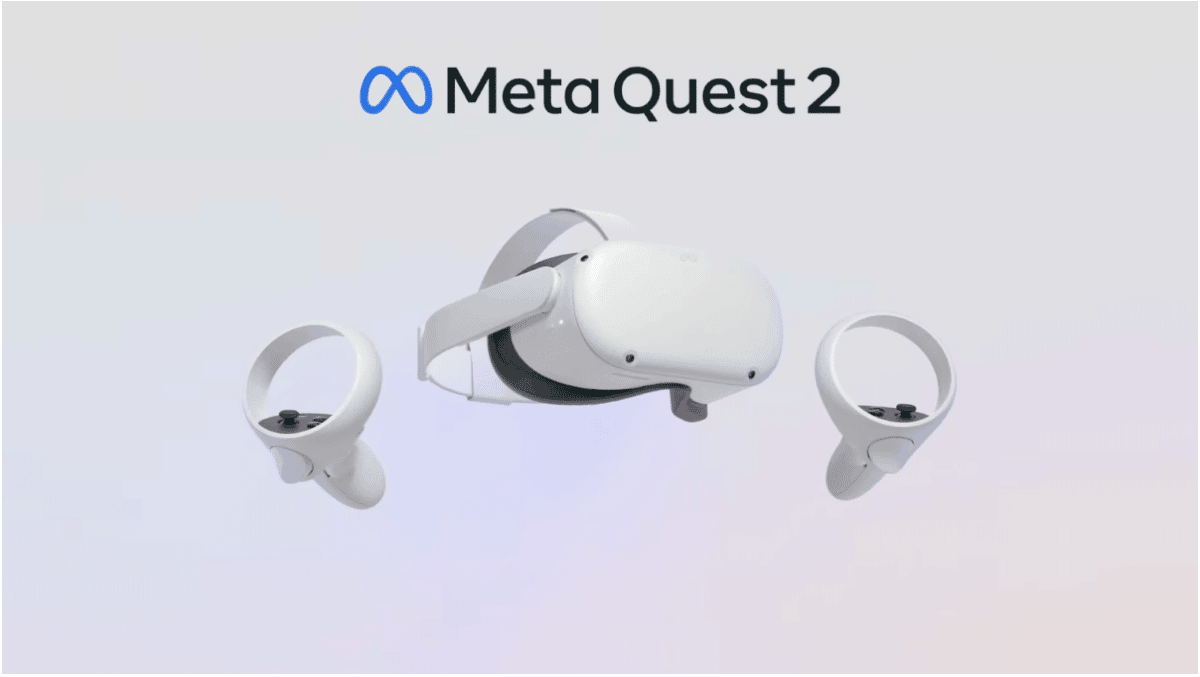 Before a huge surge in prices the Meta Quest 2 was actually an insane new VR headset because it had better specs and stats than the original Meta Quest and managed to come in at a cheaper price. With the price being raised it is no longer as attractive to buyers out there but it is still one of the best VR headsets available right now and a great value for money. To offer amazing quality above most other VR headsets the Meta Quest 2 uses a new and improved LCD at 1832 x 1920 per eye, with this being the clarity stats that you get at an entry-level price is just mind boggling.
The part that may be confusing about this headset for some is that it is the same headset as the Oculus Quest 2. This is just because of the simple fact that Meta owns Oculus now because of the huge rebranding that happened when Meta purchased Facebook and the Oculus brand came down with it. Most of the sites online have changed the name to Meta but there are still some mentions of Oculus when you're researching this product online so don't be fooled, it is the same thing.
With the sick LCD quality of this headset you are able to keep a very crisp and clear picture for your eyes if you manage to keep the headset at a decent level with your eyes in the centre of it. The headset has received quite a nice upgrade from the old Quest model, which was powered by the Snapdragon 835 SoC, and is now powered by the powerful Snapdragon XR2 SoC from Qualcomm which just makes the whole experience so much smoother. The new 6GB of RAM also makes a nice difference over the 4GB which the original headset was housing.
A cool thing about the Meta Quest 2 is that you are able to play games that have purposely been built for the headset and are able to be rendered by the onboard Snapdragon XR2 chip that this headset houses. The other way that you'll be able to play games with this headset is just to have the games beamed from your PC using Oculus Link with a USB Type-C cable. The official Oculus Link cable is very pricey but definitely has a much higher quality over the other cheaper cables that might not deliver the same length, brandwidth or power.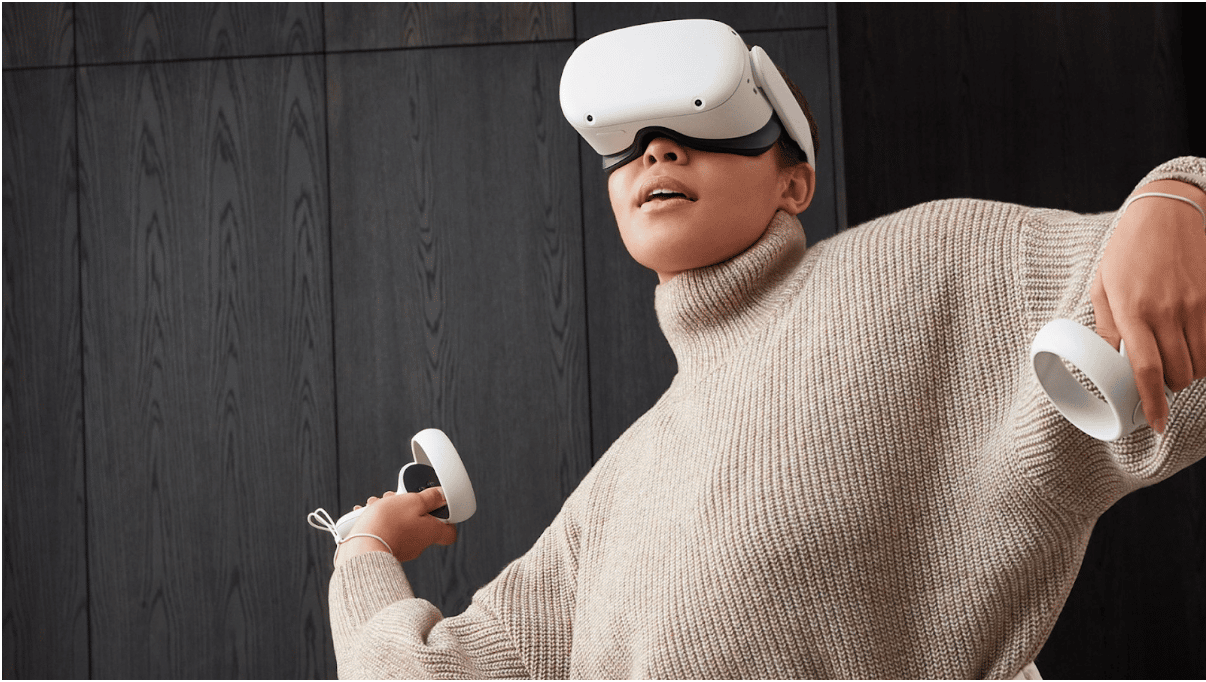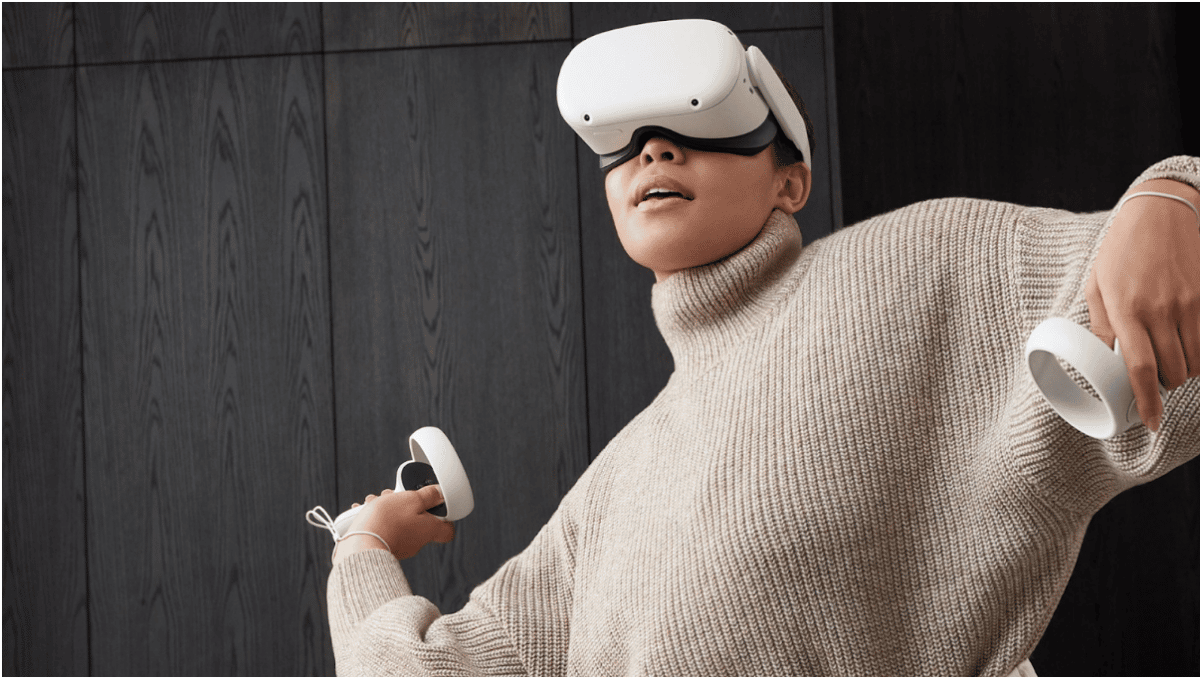 When the Quest 2 is paired with the Oculus Link it becomes a VR headset capable of a lot of different things such as: on the move VR gaming on SteamVR as well as Oculus Rift. Not to mention that the headset has also received quite a big update and is now capable of 120Hz refresh rate which will definitely make your gaming experience more life-like and overall just better.
If you're wondering if the VR headset may be a good headset for those who may struggle with the complexity of high tech products, this one is actually very easy to get up and running. Since the headset has Inside-Out tacking and hand tracking already built-in, you won't need to spend any extra time setting those up so you can get the VR headset up and running in just a few minutes. The only thing that really puts people off of this product in regards to the time it takes to set it up is the fact that the first time you set up the headset it will have you removing the headset, memorising Wi-Fi passwords, putting it back on and then waiting for it to update. The good thing is that the headset will only need you to do this once and compared to other headsets it is still relatively quick in the process.
This VR headset is really just a great overall headset that a huge variety of users will be able to enjoy and the coolest thing about this VR headset is that it is the cheapest one on this list.
Pros:
Impressive price
Regular updates
Much improved graphics over the previous generation
Oculus Link
Great battery life
Cons:
Strap that it comes with is very fiddly
Headset will leave marks on your face
Enlarged controllers
Valve Index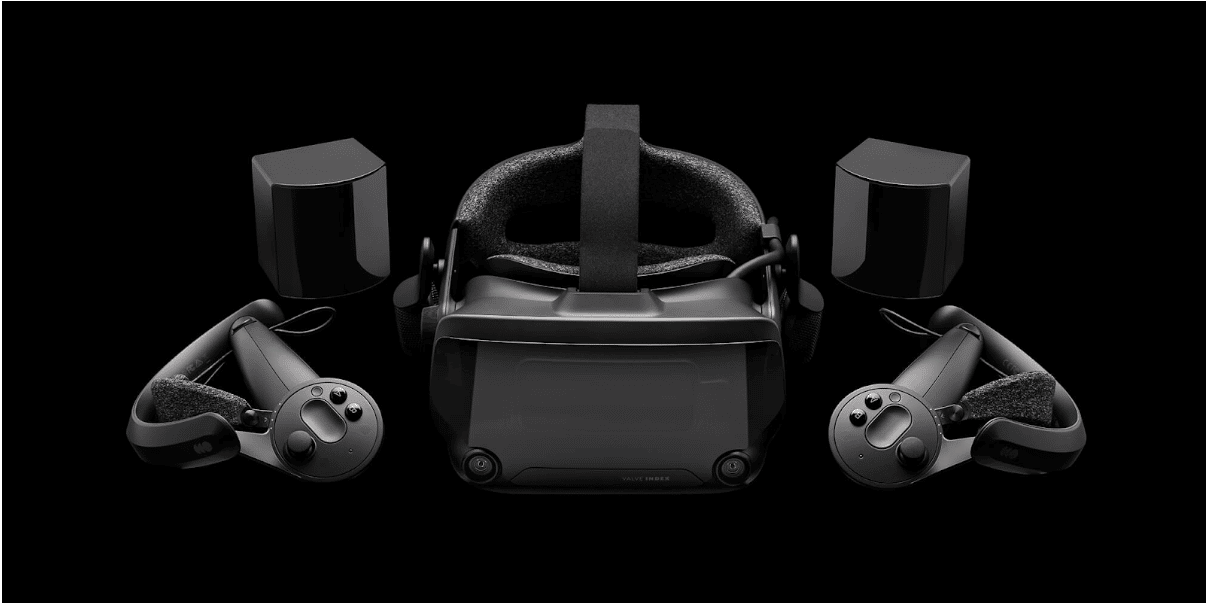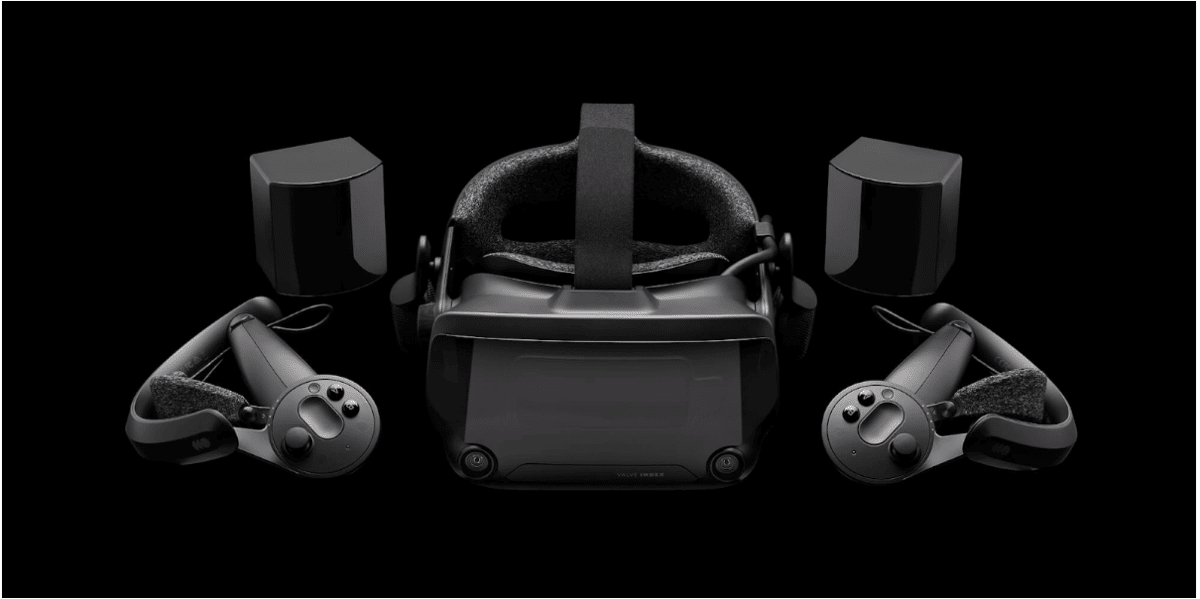 The Valve Index is the VR headset that has some of the best visuals when it comes to any VR headsets available to the public. It has the same display resolution as the Vive Pro, Quest and Odyssey+ but it has a much better refresh rate of 120Hz. Then while you're using the headset you'll also notice the amazing 130° FOV, which is just enough to make sure that there's almost no detectable screen door effect whilst you're watching something or gaming.
If those amazing graphic specs weren't enough for you then just you wait. The Valve Index not only performs great, it also feels great. The headset is nice and heavy which gives you that extra premium feel and with this added weight they actually manage to distribute it very well around your head so that it won't feel hard to wear because of its weight. With this being one of the most premium VR headsets out there, you could probably have guessed that it was built using high-quality materials. The strap material that holds this product to your head is great too and feels extra soft thanks to the amazing padding.
One of the standout attributes that this headset has are the built-in near-field speakers that it houses, hovering right next to your ears, instead of the audio being transmitted through a pair of headphones. The fact that this headset uses this setup for their audio gives it an edge over other headsets as this offers a whole new level of excellent three-dimensional surround sound but still allowing you to keep some contact with the external world and its noises. It's also much easier to game for longer now that you don't have any pressure put on your ears.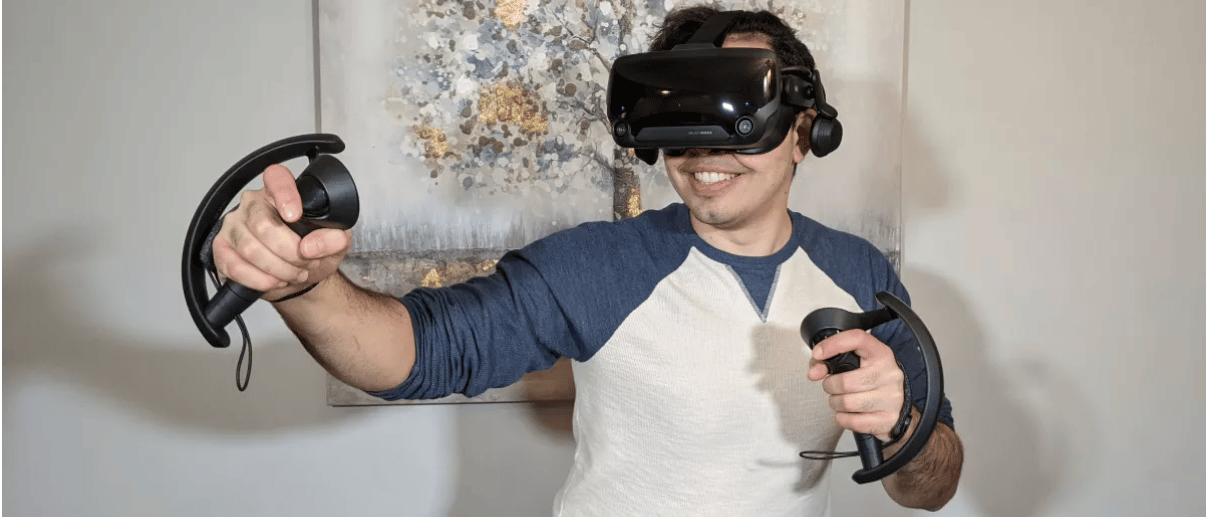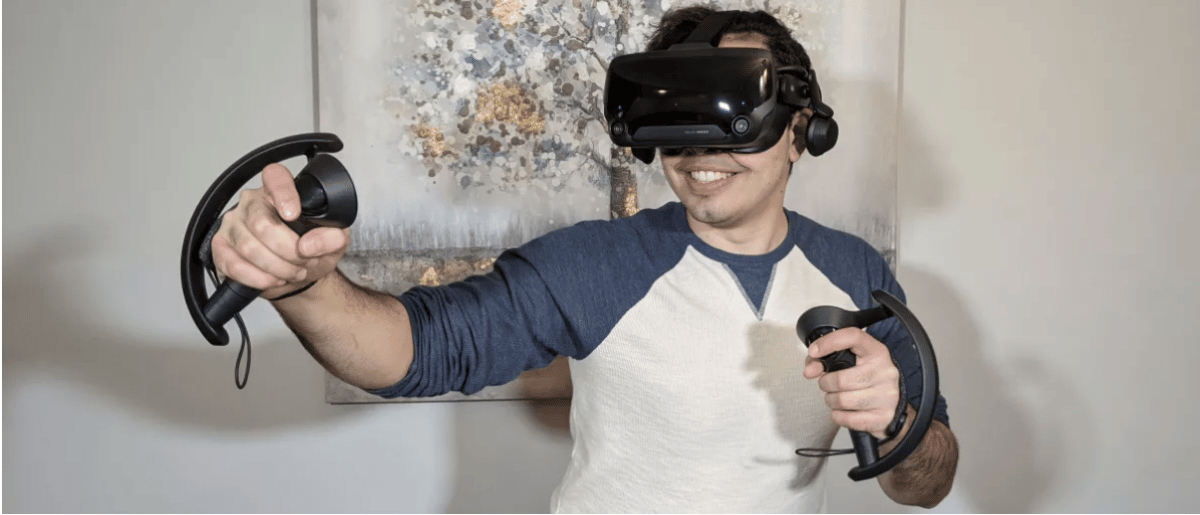 Another awesome feature that the design of this headset offers is its convenient USB passthrough in a slot which is hidden behind the front panel of the headset, this can allow for many cool third-party mods and even a cooling kit.
The Index used in these VR headsets can be very frustrating to have to set up if you've played with headsets such as the Quest 2 or the Vive Cosmos. The Index is essentially a room scale VR experience that needs you to step up two base station sensors around your play area while options such as the Quest 2 and the Vive Cosmos uses inside-out tracking which means that the sensors are already set up inside of your headset so you don't need to place anything around your room.
All of these premium features that this headset offers comes at a high price of around $1000, however if you disregard the price it is definitely one of the best VR headsets out there for you.
Pros:
Premium hardware
Very comfortable
Great refresh rate
USB port
Cons:
Setup can be frustrating
Not a lot of support for their finger-tracking feature
Price
HTC Vive Pro 2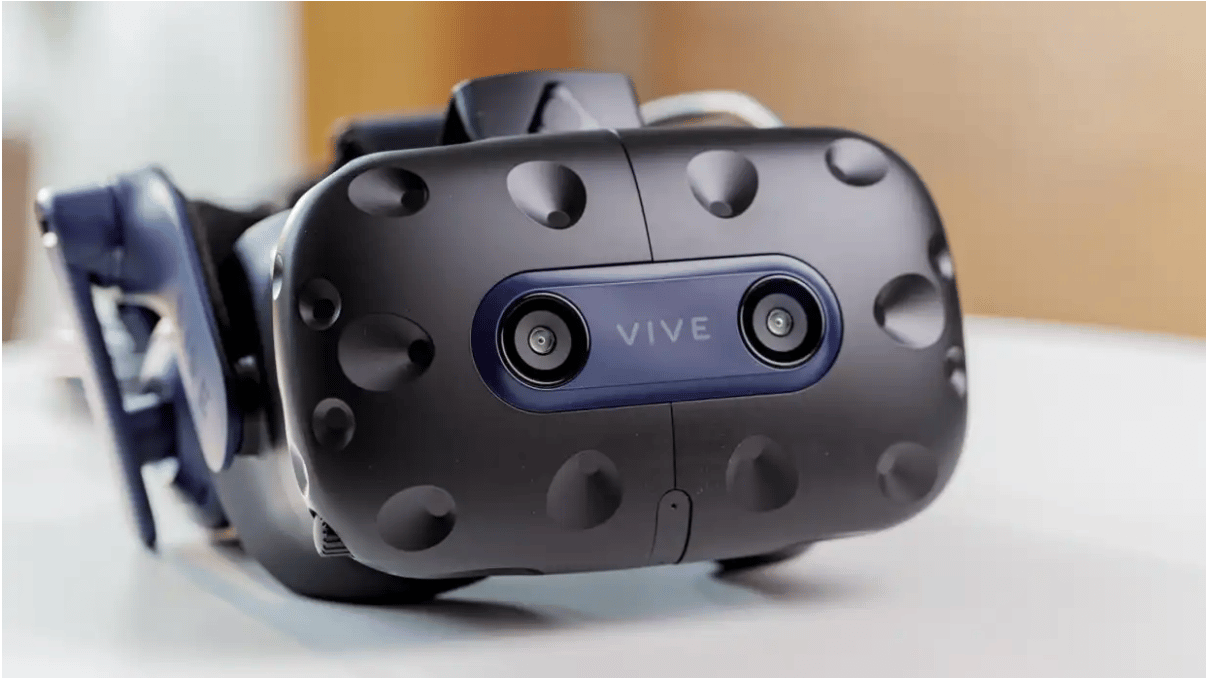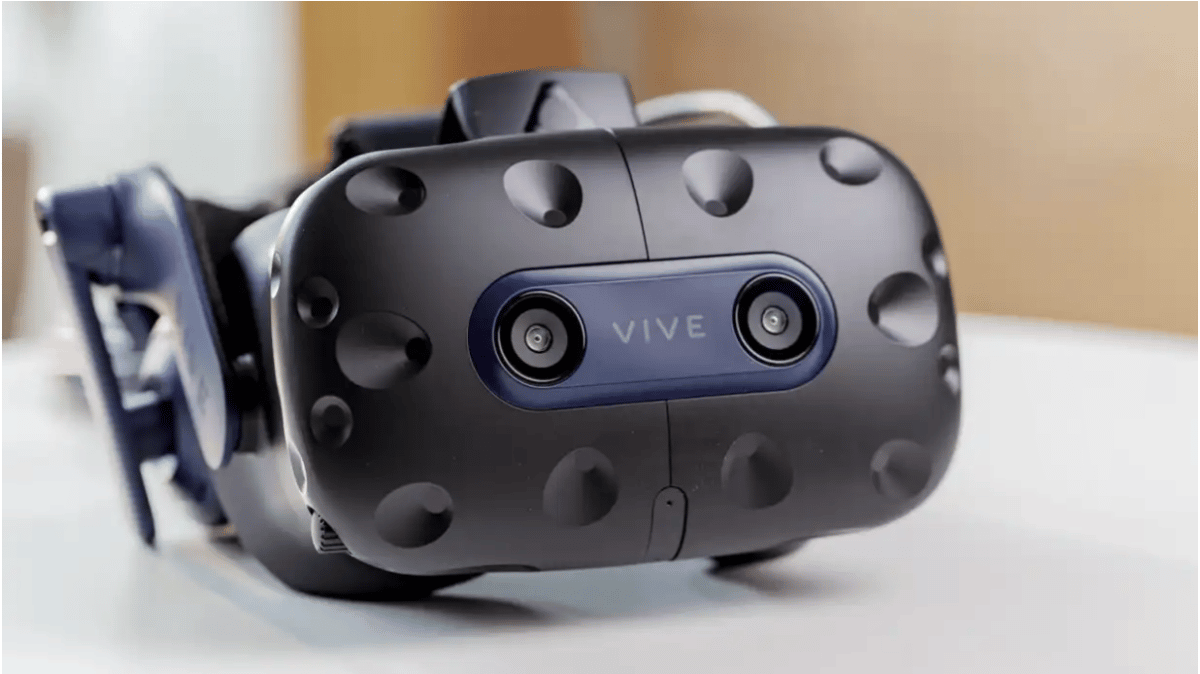 When it comes to the display of VR headsets there is one whose improvements have stood out the most and that one headset is the HTC Vive Pro 2, making it one of the most impressive and attractive options for you to purchase. The things that make this one of the best headsets for pure viewing pleasure is that it has a native resolution of 2448 x 2448 pixels per eye as well as a refresh rate of 120Hz and a 120° field view.
If you're someone looking to buy the mainstream headset that offers a significant advantage over the Quest 2, in regards to resolution, then the HTC Vive Pro 2 will definitely do the job and be a big step from the Quest 2's 3664 x 1920 resolution. It'll be pretty hard to see the resolution differences in cartoony games or films whereas it will be a lot more noticeable in high fidelity games, so it will definitely depend on what you intend to use the headset for.
The problem with having a headset capable of such high resolution means that you'll need to have a high-end machine in order to even experience the HTC Vive Pro 2's full potential. Some great recommendations, in order to experience the headsets full power while maintaining a smooth experience, will be the Nvidia GeForce RTX 20-series or the Radeon RX 5000-series GPU is also a great option. This is one of the headsets that are definitely well up there when it comes to its specs.
The HTC Vive Pro is definitely going to feel like a tethered experience and although the cable may be pretty long there will definitely be a few moments where you'll get yanked out of your virtual world experience. If you are someone who thinks that having a cable attached to you is a definite deal breaker then you can actually opt for the HTC Vive wireless adapter, this will sadly set you back an extra $349 and limit your refresh rate to 90Hz instead of the 120Hz.
There is plenty of foam padding to keep you very comfortable whilst wearing the headset, the only downside to this is that after a while you will definitely start to get much hotter since the padding acts as such a good insulator. Although the headset is a bit heavy, they have managed to distribute the weight pretty well around your head so that it doesn't feel overly heavy when you've got it on.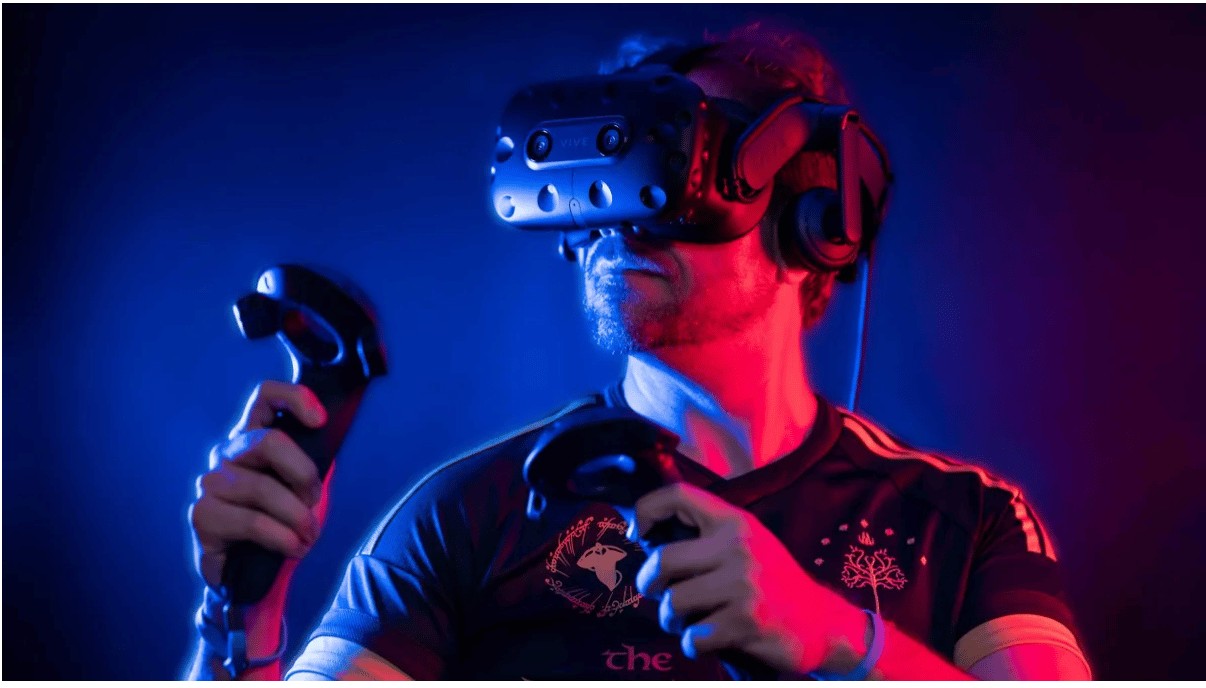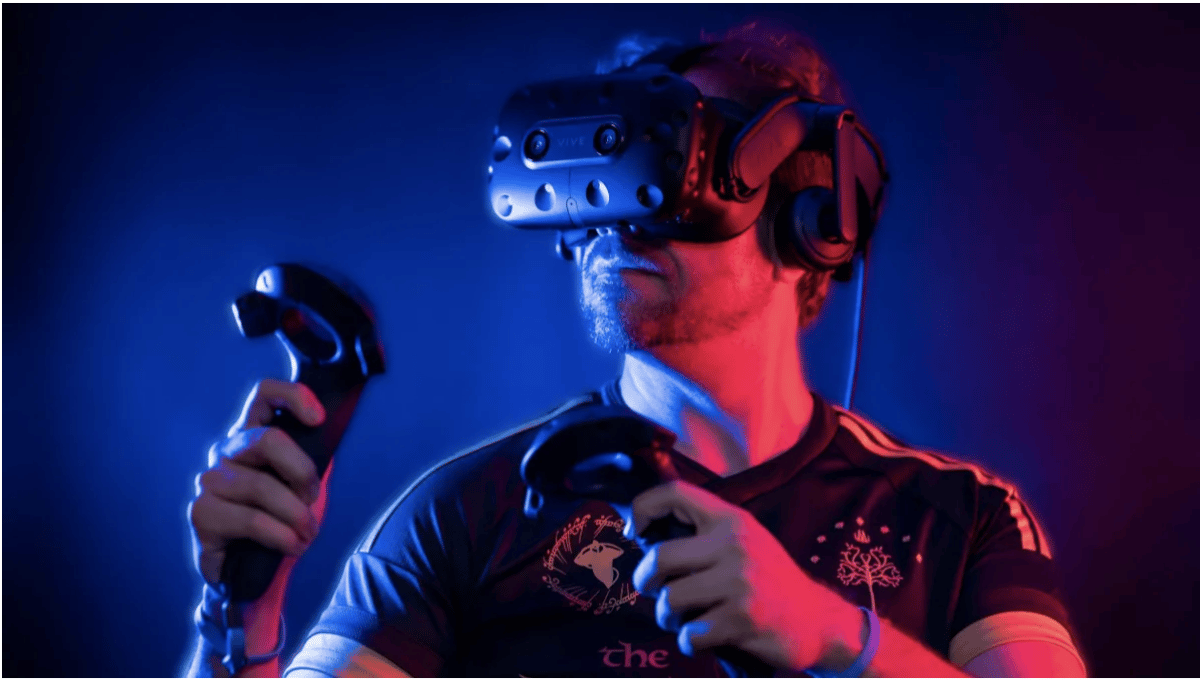 When it comes to the software side of things and setting the Vive Pro 2 up it is very nice because the whole thing is handled by HTC's setup app and once they've gone through anything it hands over to Steam VR to make the final configurations and if there are any issues along the way then it will automatically highlight them for you.
So setting up the software for this headset may be pretty easy but when it comes to the more physical setup then it darts to become a pain. The HTC headset uses a satellite setup which although provides very accurate controller tracking it also means that you'll need to spend a good time setting it up properly. The challenge with using a satellite setup is that you'll have to be able to mount the satellite in a way that they won't bounce around in response to your own virtual movements. Another downside to having a satellite setup is that you'll have to plug each one in near a power socket and then make sure that there is still another power socket left in order to give power to the headset breakout box.
The headset is very pricey and will set you back $1,399 for the whole setup, if you are only in need of the headset itself then it will only cost you $799. The price of this headset isn't very justified to cost so much more than the Valve Index for example, other than it has the upgraded display. However, if you are someone who wants the very best display that VR headsets have to offer then the HTC Vive Pro 2 is still the way to go, despite it being so expensive.
Pros:
Spectacular display
Precise and accurate tracking
Cons:
Gets very hot
Extremely expensive
Takes a while to set up
HP Reverb G2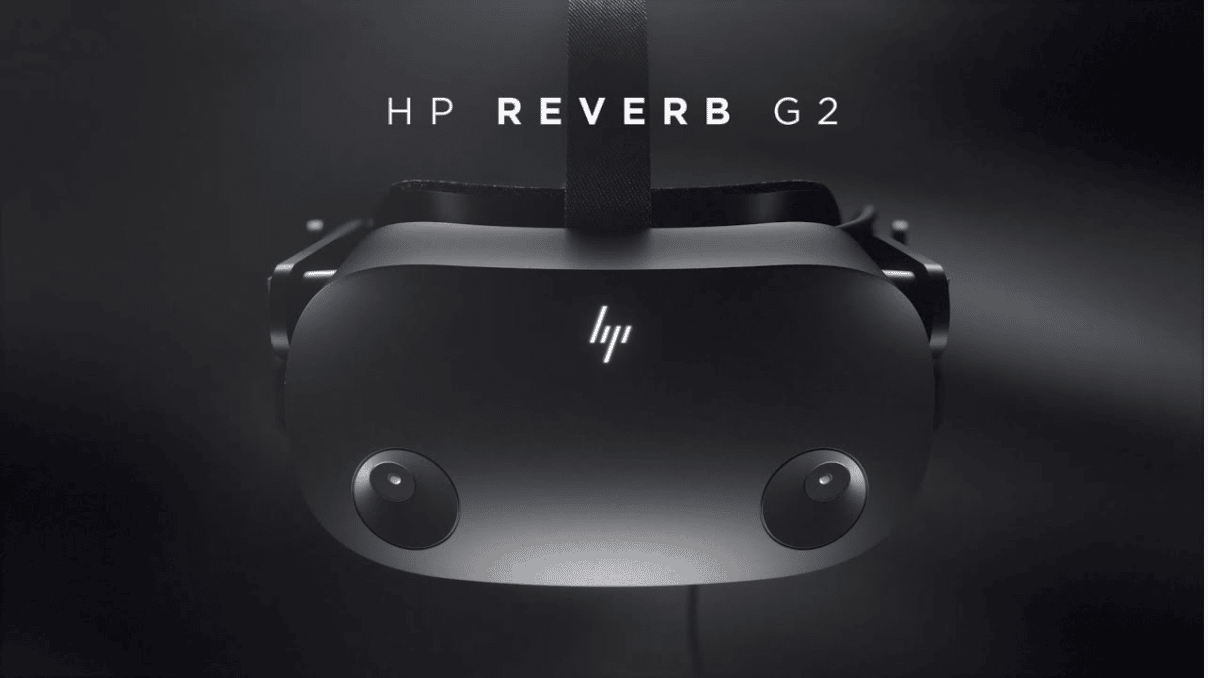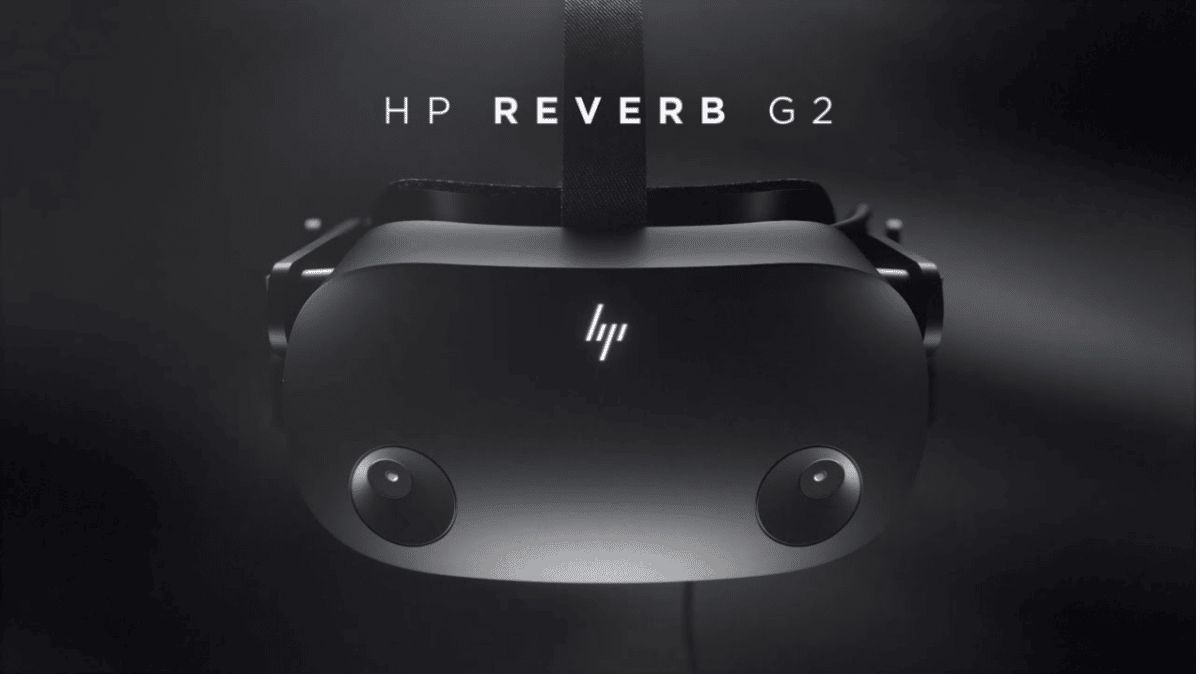 This VR headset from the Windows Mixed Reality group definitely earns its spot amongst the top five VR headsets and it owes a big thanks to its incredible resolution. If the main vision you have for your setup is to future-proof it in regards to the resolution that it produces then this is a great option that will definitely not disappoint you. The headset offers 2160p per eye and also removes all screen door effects that can be a pretty big issue found in most other cheaper headsets that may not offer as high of a resolution. Then again, you will still need a GPU that is powerful enough for you to be able to run these settings.
If you are someone that doesn't have a powerful enough GPU to run the max resolution of the headset then you can turn the resolution per eye down pretty easily. The headset does have a pretty cool feature where you are able to adjust the IPD, basically the distance between your two pupils, very easily with a toggle on the underside of the headset and you can still take advantage of this feature even when you have the resolution set at a lesser level. This range that they offer, which ranges from 60mm all the way up to 68mm, is very impressive when compared to other headsets available on the market.
The standard controllers that come with this headset are a little disappointing as they just don't feature some of the more advanced features which you would normally get with other headsets such as the Valve Index's finger-tracking capabilities. One good thing about the controllers is that they are battery powered so it is super easy to change the batteries once they die and play with a full battery again.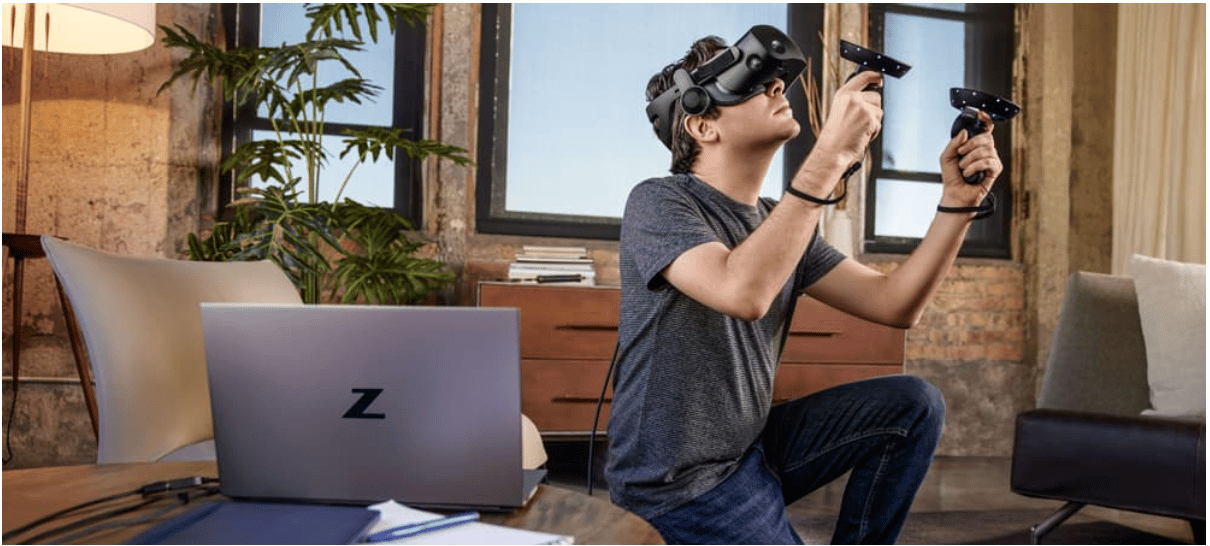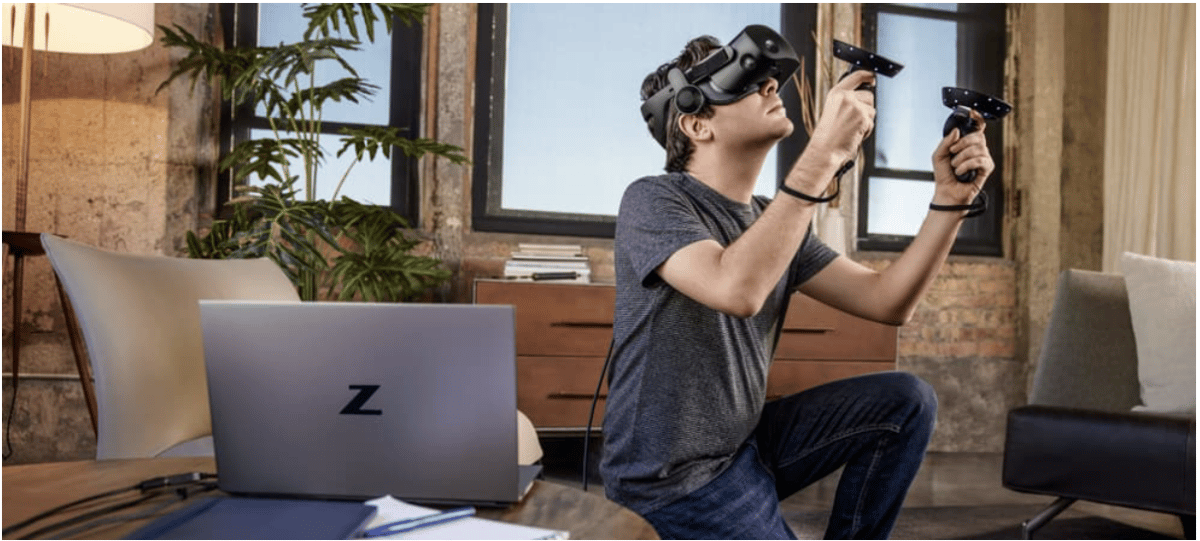 The headset gives you quite a nice and secure fit but the biggest problem that the velcro strap gives you is that it gets caught in your hair quite often, however other than that it is quite a comfortable setup. To make sure that the headset doesn't slip whilst you're using it it is important to tighten it properly and this will definitely put some pressure on your cheeks that can get pretty uncomfortable after some time. The headset is quite large and doesn't abstract any part of your nose so you are still able to wear glasses very comfortably on the inside of these goggles.
The HP Reverb G2 also offers a sick pair of BMR powered off-ear headphones which sound incredible. This type of setup really allows you to immerse yourself 100% into your virtual world without having any outside world distractions pushing up against your face. This is a setup that you could probably recognize from the Valve Index and hopefully we'll start to see it on a lot more headsets soon.
The HP Reverb G2 may not be the best option if you're looking for all the cool features that the other headsets offer, but this headset is a great value for its money and has enough good features to keep you well entertained.
Pros:
Very easy to set up
No screen door effect
Easily accessible IPD toggle
Great value for money
Cons:
FOV is below average
Limited 'extra' features
HTC Vive Cosmos Elite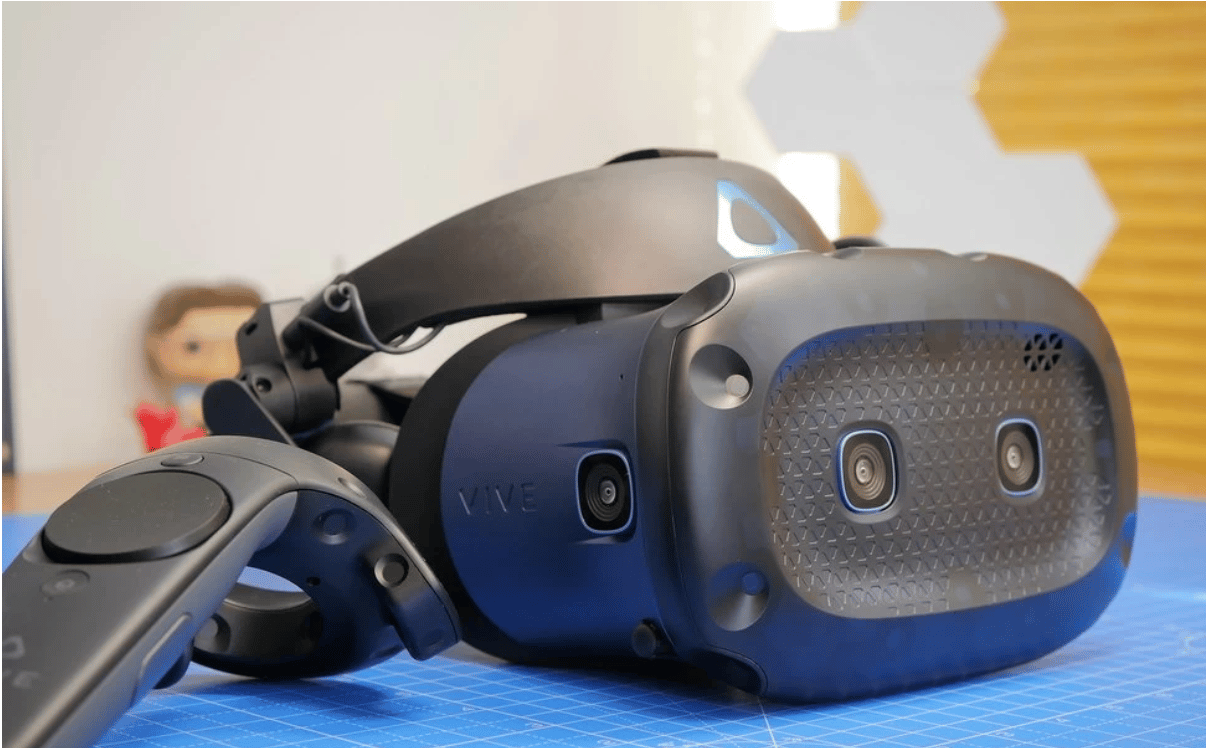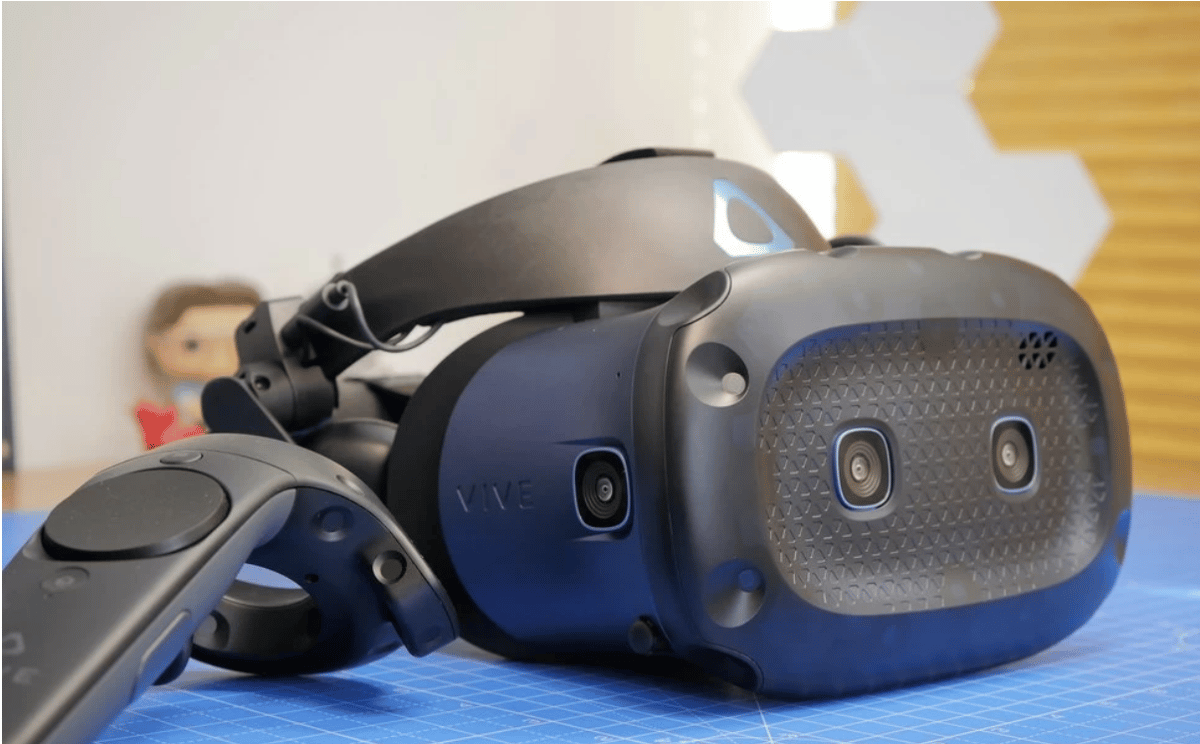 The new HTC Vive Cosmos Elite was manufactured in order to try and fix the problems that people were experiencing with the original HTC Vive Cosmos headset. Although this new Elite model has seen a few changes it still manages to maintain the core specs that the original model has as well like the dual 4.3-inch 1440 x 1700 display that runs at 90Hz.
This new Elite model is basically the old model with the base station and controllers but has a completely different faceplate on the headset. If you are someone that has the HTC Vive Cosmos already and just want an upgrade then you are able to just buy the new faceplate, which only costs $200, instead of spending a fortune on buying a whole new setup. If you already have quite a big budget then you can even add in the $350 wireless adapter but if you weren't ready to spend this much money then you have t o be careful because it gets expensive quickly.
The inside-out tracking feature of the original HTC Vive Cosmos has now been replaced and returns to the base stations instead in order to improve the accuracy. In doing so the whole system has gotten more expensive to buy as well as even trickier to set up because each one of the base stations now need their own power connected and is recommended to be mounted at above your head height. These base stations all come equipped with standard fittings so you're able to attach it onto tripods and light stands easily which can definitely help out in the setup process.
The main cable that you get with this headset is a pretty long, 16ft cable, but does tend to tangle very easily and quickly. This can definitely lead to your VR immersion experience being cut short or lessened.
Although the headset is relatively heavy it still delivers a very comfortable experience thanks to its foam padding. The foam padding does give a little bit too much pressure on the forehead but this is just a sacrifice you'll have to deal with with this headset in order to make sure that the headband attaches firmly. You will feel yourself getting pretty hot thanks to the foam padding but this is fixed with a simple yet very helpful feature where you are able to easily flip the display and away from your face.
The original launch price of the HTC Vive Cosmos Elite came in at $899, which is quite a lot for the value of this headset but either way, if you want to buy a premium VR gaming headset then you will need to be ready to pay a premium amount for it.
Pros:
High resolution
Accurate tracking
Cons:
Not really a 'breakthrough' headset
Basic first generation controllers and base stations
Final thoughts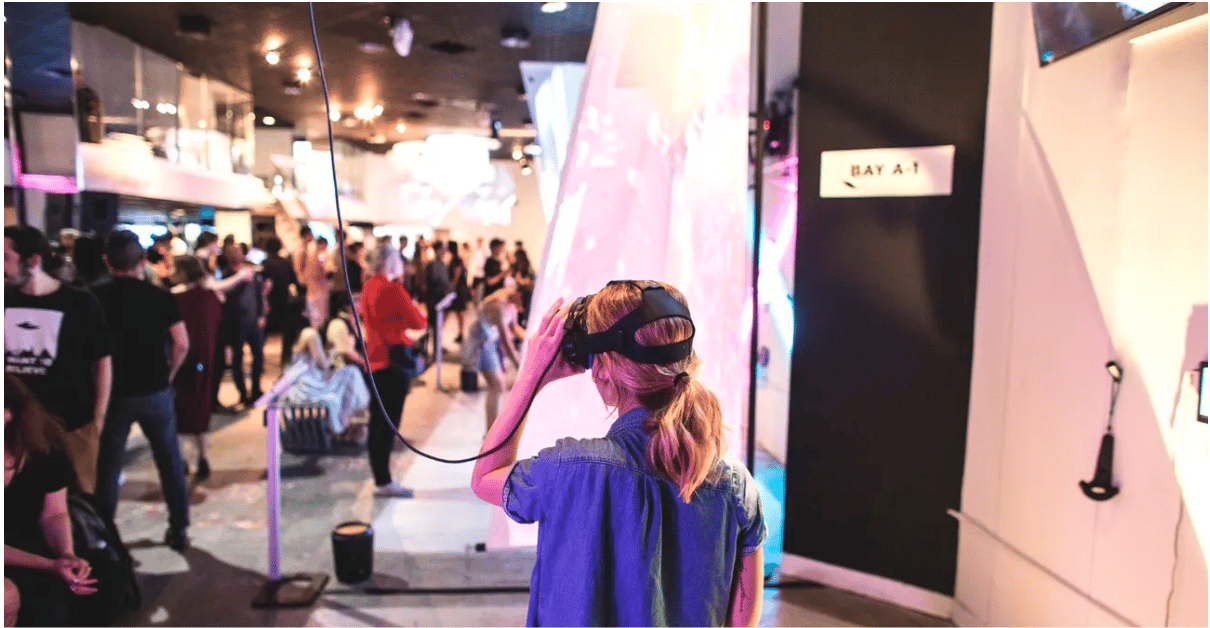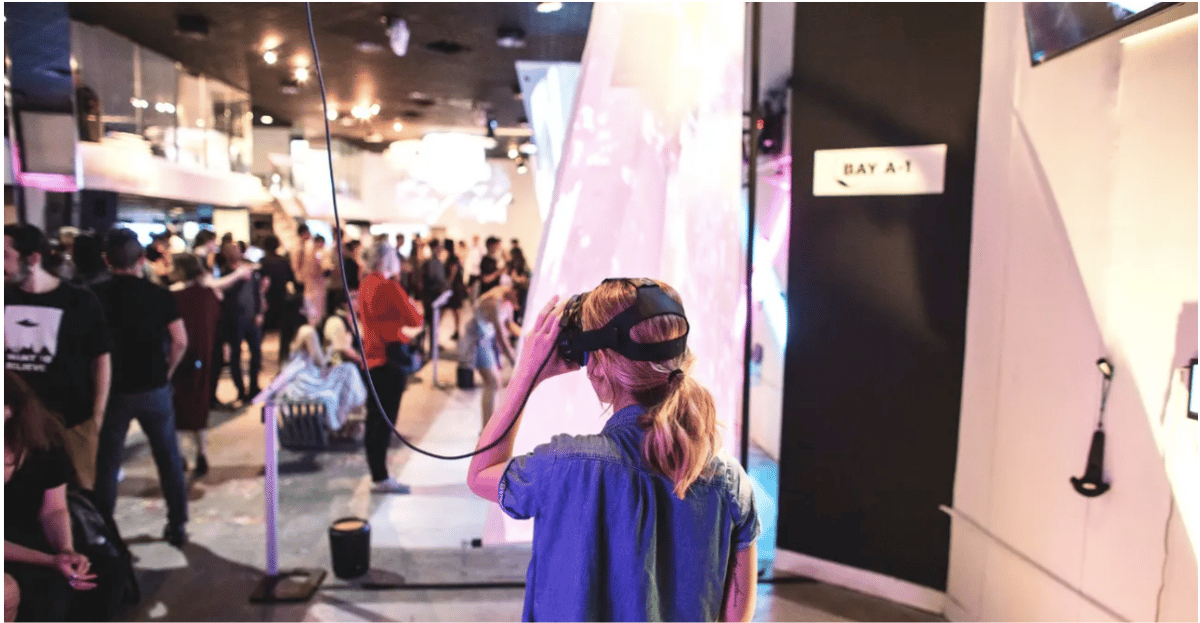 Because of the inflation in the world, the best VR headsets have increased in price by quite a lot. The VR headset, Neta Quest 2, provides the best VR gaming experience out of all of these headsets but you will have to be ready to pay much more. If you are someone that isn't interested in having wires everywhere, connected to your PC, then Meta's headset is definitely the way for you to go. Then if you are someone with a very large budget and you're ready to pay what needs to be paid in order to get the best, most over-the-top, VR setup then the Valve Index will be the move for you.
So there you have it, the best VR headsets for you, now you'll have to embark on the journey to find your favourite VR game to go with your new VR headset.