Starlink, SpaceX's groundbreaking project, isn't talked much about in 2023. Apparently, it's one of the most ambitious projects in the world of technology and space exploration. The company's primary mission is to deliver fast-speed internet to people worldwide, especially to those in remote areas, leveraging a constellation of satellites in low Earth orbit.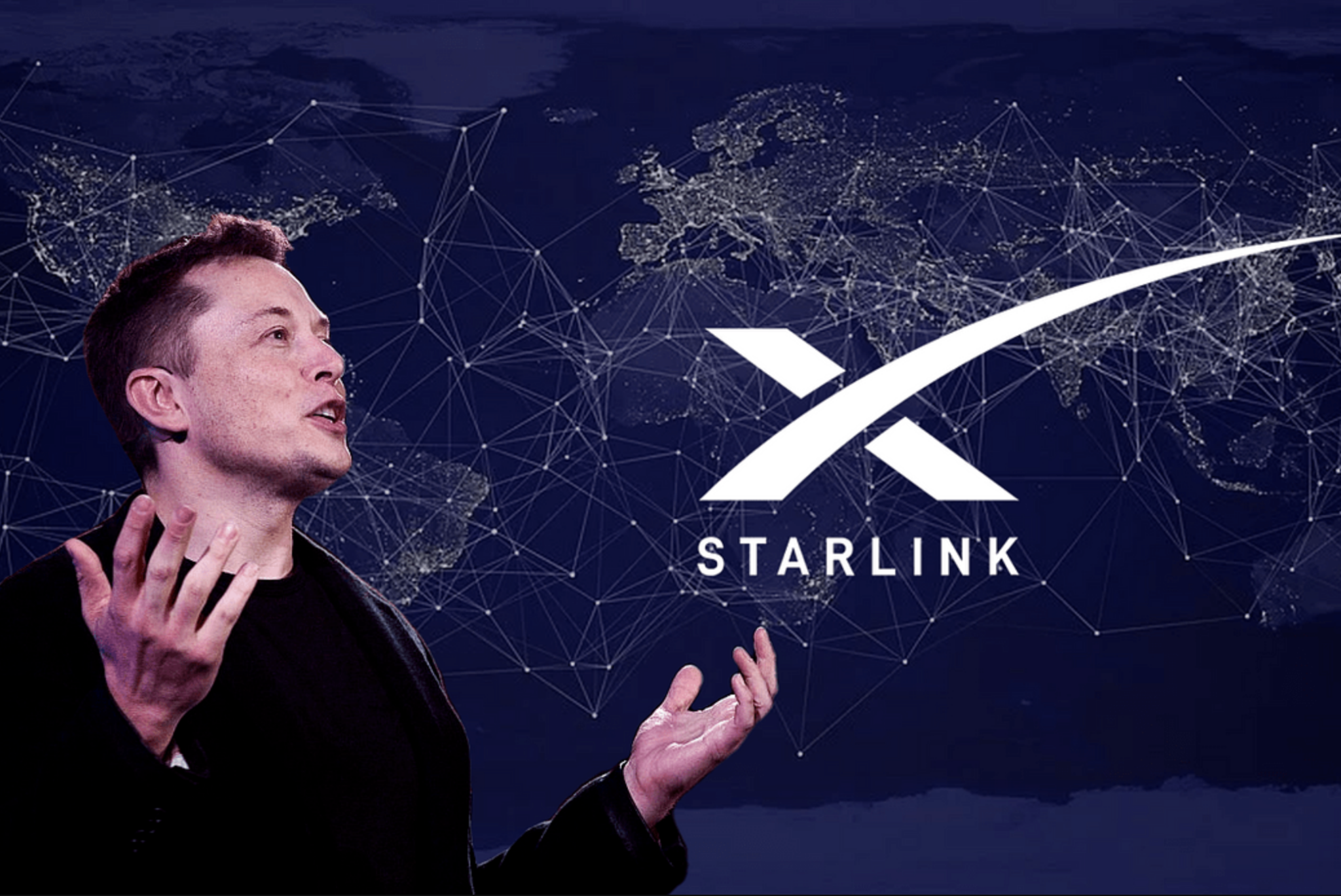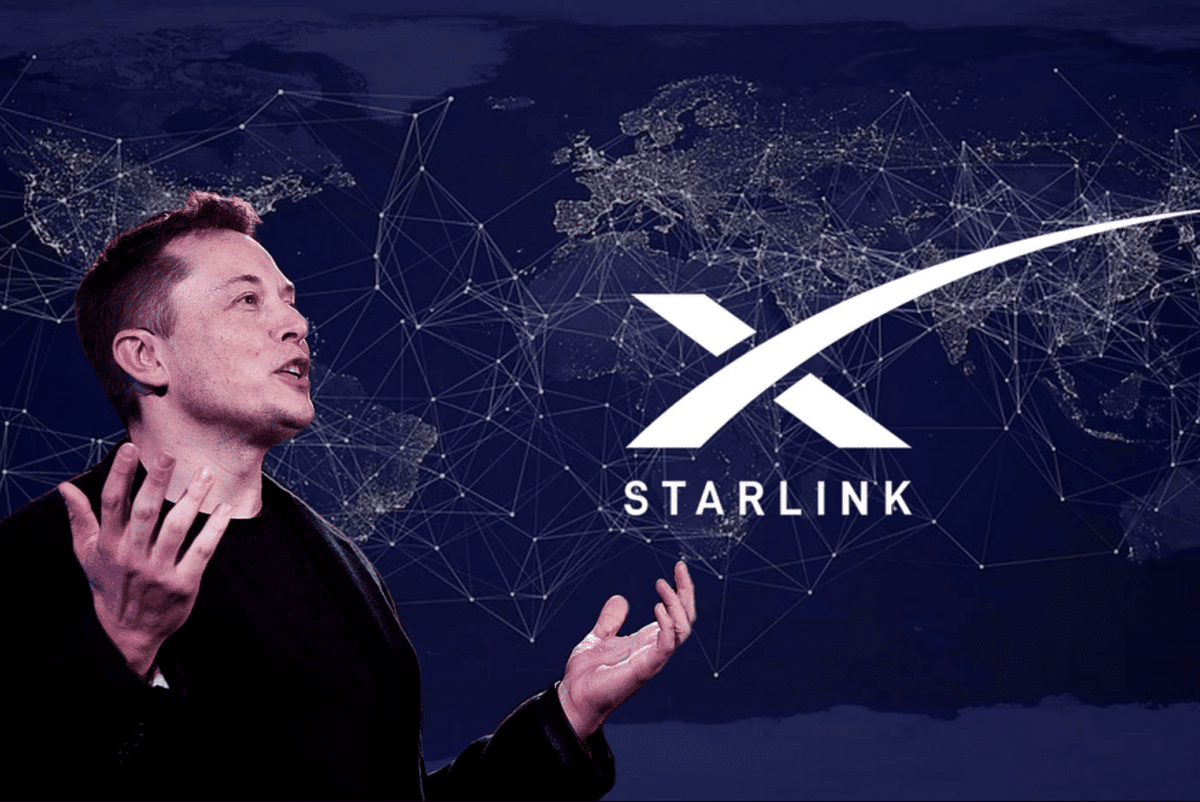 SpaceX has made notable strides with Starlink, with the project boasting over one million users by December 2022. In fact, various sources estimate that a whopping 40% of SpaceX's 2023 revenue might originate from Starlink. To shed more light, this article will explore the latest statistics and projections for Starlink's revenue and usage in 2023.
Starlink Key Statistics
In December 2022, Starlink surpassed one million global users.
Starlink reports a latency of 20-40ms.
20-30 year-olds make up half of Starlink's workforce.
7,800 Starlink satellites orbit the Earth.
Over 4,000 Starlink satellites are in low Earth orbit.
Starlink satellites last for approximately five years.
Starlink serves over 1.5 million users in the world.
Starlink currently provides coverage in over 60 countries.
Each current version of Starlink satellite weighs about 573 lbs. (260 kilograms).
By November 2022, 3,271 Starlink satellites were in orbit, with 3,236 of them operational.
Every week, Starlink experiences roughly 1,600 close encounters between two spacecraft, within 0.6 miles (1 kilometer).
In the first quarter of 2023, Starlink's average internet speeds surpassed those of other satellite internet providers.
Starlink's 2023 revenue is expected to reach around $5.46 billion.
Starlink Statistics Overview
Starlink aims to offer global internet coverage in areas lacking reliable connectivity. This overview presents essential statistics and details about Starlink, covering its satellites, app interface, data insights, and usage statistics. Let's explore these specifics.
Overview One: Accessing Starlink Statistics
To access Starlink statistics, there are different methods depending on whether you are using the Starlink router or your own router, and whether you are in bypass mode or not. Here is an overview of the different scenarios:
Starlink Statistics Without a Router:
To access the Starlink router statistics without a router, there are two methods1: the Starlink App Method and the Web Browser Method.
Starlink App Method1:
Using the Starlink app on iOS or Android devices is the easiest way to access the Starlink router administration dashboard. If you are using this method, to access statistics:
Connect to your Starlink Wi-Fi network and log into your Starlink account in the app.
Once connected, launch the Starlink app on your mobile device.
Within the app dashboard, you can view crucial insights about your Starlink service, test your internet speed, inspect for obstructions, modify network preferences, and monitor network statistics.
If you're looking for advanced options, such as segmenting the 2.4 and 5 GHz Wi-Fi networks or activating a custom DNS, you can tap the Settings button.
Web Browser Method1:
Another way to access Starlink statistics if you are not using the Starlink router is through a web browser. When using this method:
Connect your device to the Starlink home network.
Launch a web browser on the device.
Type 192.168.100.1 into the address bar. (Note: You can find this IP address in the router's documentation or in your device's network settings.)
Navigate to the Starlink router settings page after entering the IP.
Adjust advanced router settings as necessary.
These methods allow you to access the Starlink router settings and make adjustments to your network configuration.
Starlink Statistics in Bypass Mode:
Starlink's Bypass mode lets users turn off the integrated WiFi router. To activate Bypass mode2:
Use Starlink's Bypass mode to turn off the built-in WiFi router.
Open the Starlink app and select SETTINGS on the home screen. (Note: You'll automatically access the Starlink router settings.)
Click on BYPASS MODE to see a slider page.
Move the slider to the right and confirm by clicking OK.
Bypass Mode is now active.
If you use a third-party router with bypass mode on, manually enter the statistics URL to view your network data. Use http://dishy.starlink.com/statistics or http://192.168.100.1. Remember to access the Starlink router page with http://, not https://1.
If you can't access the statistics page on a third-party router, create a static route in your router's configuration using the settings below1:
Network destination: 192.168.100.0
Subnet Mask: 255.255.255.0
Gateway: 192.168.100.1
Interface: WAN
Overview Two: Starlink Data Insights
Starlink's Fair Use Policy provides a comprehensive framework for the management of network traffic and the distribution of customer data in accordance with the designated Service Plan.
Starlink 1TB Data Cap:
In November 20223, Starlink declared its intention to implement a 1TB data cap for its residential customers. Originally slated for December, the implementation was postponed to February and subsequently to April.
Notably, Starlink has since decided against imposing coverage charges on standard residential users surpassing the 1TB4 monthly threshold. The prevailing fair use policy now confirms that users on the standard service plan enjoy unlimited data5.
Starlink Data Allowance:
Starlink's Fair Use Policy is designed to offer customers a generous and unrestricted amount of 'Standard' data each month. In addition to this, the policy also includes two other distinct packages: the 'Mobile Priority' and 'Priority' packages.
The 'Mobile Priority' package provides a 50GB data allocation, while the 'Priority' package offers customers the flexibility to choose between 1TB, 2TB, or an impressive 6TB of data. The 'Priority' package is priced between $250 and $1,500 per month6, depending on the chosen data allocation.
Starlink Data Speeds:
Starlink's data transmission speeds are influenced by multiple factors. One key determinant is the concentration of users within a specific area. For 'Standard' service plan subscribers, the company assures speeds between 25 to 100Mbps. On the other hand, 40 to 220Mbps for 'Priority' users4.
During peak hours, standard users are projected to experience upload speeds of 5Mbps to 10Mbps. Meanwhile, priority users can anticipate speeds ranging from 8Mbps to 25Mbps. The estimated latency for both standard and priority categories lies between 25ms and 50ms4.
Is Starlink Data Unlimited?
With its Standard and Mobility Service Plan, Starlink offers unlimited data5. This approach sets Starlink apart from its competitors and solidifies its position in the industry.
Is Starlink Data Encrypted?
Yes, Starlink goes above and beyond, providing a top-notch level of security with its comprehensive end-to-end data encryption. By encrypting the data, Starlink ensures that every piece of information transmitted through its services is carefully safeguarded during the transmission process.
Overview Three: Starlink Satellite Information
Satellites are strategically positioned objects that orbit celestial bodies, such as the Earth. They fall into two primary categories: natural satellites, such as the moon, and artificial satellites, including those like Starlink.
Further details about the Starlink satellite are explained below.
Starlink Satellite Statistics:
As of August 20237, the Starlink constellation comprises more than 5,000 small satellites that have been mass-produced and are currently positioned in low Earth orbit. Statistics from July 20238 reveal that out of this constellation, 4,519 satellites are presently in orbit, with 4,487 of these satellites being operational and actively functioning.
Starlink Satellite Facts
Starlink operates the world's first and largest low Earth orbit satellite constellation, providing broadband internet that supports streaming. The following are essential insights into Starlink satellites:
Orbit: Starlink satellites orbit about 342 miles (550 kilometers)9 above Earth in a low Earth orbit (LEO). This closer orbit, compared to traditional geostationary satellites, provides faster internet speeds and reduced latency.
Size and Weight: Each Starlink satellite currently weighs 573 lbs. (260 kilograms)9 and has the approximate size of a table. Their compact and lightweight design enables efficient deployment and mass production.
Constellation: SpaceX has already deployed over 5,000 small satellites for Starlink in low Earth orbit. They aim to launch 12,000 satellites and possibly expand to 42,000 to establish a global internet network.7
Communication: Starlink satellites connect with specific ground transceivers to offer internet access. Ground stations send signals to these satellites, which relay the information directly to Earth's users.
Satellite Lifespan: Starlink satellites last about five years8 in orbit. At the end of their lifecycle, they burn up in Earth's atmosphere. This prevents them from adding to space debris.
Internet Speed: Starlink delivers lightning-fast internet, especially in remote or underconnected areas. In the US, their average download speed reaches an impressive 67Mbps in the first quarter of 2023. These speeds vary based on location and network congestion.
Starlink Launched Satellites:
On May 23, 2019, SpaceX launched its first 60 Starlink satellites using a Falcon 9 rocket. Since then, SpaceX has launched almost 5,000 satellites to boost the Starlink network. The most recent launch took place on August 6, 2023*, when SpaceX deployed 22 Starlink Complex 40 (LC-40) satellites into low-Earth orbit.
Starlink satellites orbit altitude:
SpaceX deploys the Starlink satellites into a low Earth orbit situated at an operational altitude of 340 miles (550 kilometers). This strategic placement enables their efficient functioning and connectivity capabilities.
Cost of each Starlink satellite for SpaceX:
Satellite costs differ due to design, capabilities, and production. SpaceX's goal is to reduce Starlink satellite cost to under $1 million each.
Overview Four: Starlink App and User Interface
The Starlink app provides users with a convenient way to manage their Starlink satellite internet service. Let's dive into some interesting SStarlink app statistics.
Starlink App Statistics:
Here are some interesting statistics about the Starlink app:
There are over 2 million downloads for Starlink's app, with Google PlayStore taking more than one million downloads.
Starlink's service reaches more than 60 countries.
As of August 2023, Starlink's Android app has about 19,600 monthly active users, marking an 80% rise from the last year.
Starlink App Ranks:
In September 2022, the Starlink app ranked 12th on the Google Play Store Top Charts and 9th on the Apple Store Top Charts. This highlights its functionality, user-friendliness, and value to its users.
Sources: Starlink Hardware1, Starlink Insider2, PC Mag3, ARS Technica4, Starlink5, CNET6, Wikipedia7, Space8, Space9, Space*,
Starlink Revenue Insights
This section analyses the Starlink historical and projected revenue, financial health, and how it models profit.
Historical and Projected Revenue:
Businesses use historical and projected revenue to actively plan and set future financial goals. Starlink's historical and projected revenue are evaluated below:
Revenue Trends: 2022 and 2023
Comparing Starlinks revenues earned in 2022 to 2023 explained in the table below:
| | |
| --- | --- |
| Year | Revenues ($bn) |
| 20221 | 4 |
| Q1 20232 | 1.5 |
Graphical Illustration
While the revenue for the entire year of 2022 stands at $4 billion, the revenue for the first quarter of 2023 is already at $1.5 billion. This suggests a significant revenue generation in the initial quarter of 2023. If this trend continues, the total revenue for 2023 might surpass that of 2022.
Starlink's Revenue Projections and Potential
SpaceX anticipates substantial revenue from its Starlink satellite internet service. Projections suggest that Starlink might contribute as much as 40% to SpaceX's 2023 earnings, possibly achieving an annual revenue run-rate of about $4 billion by the start of 20241.
The major source of Starlink's revenue, approximately 75% in 20233, is projected to be from subscriptions. Looking ahead, Starlink could amass nearly 31 million active subscriptions by 20274, yielding annual service revenues of approximately $16 billion.
Starlink Revenue Sources and Model
Starlink earns revenue through monthly subscriptions, one-time hardware and shipping charges, top-ups, and account management fees.
Starlink Monthly Subcriptions
Below are the monthly subcriptions for Starlink:
| | |
| --- | --- |
| Starlink Plan5 | Monthly Subscription ($) |
| Residential/Standard | $90.00–$120.00/month |
| Businesss | $250.00–$1,500.00/month |
| Roam | $150.00–$200.00/month |
| Mobility | $250.00–$5,000.00/month |
| Maritime | $250.00–$5,000.00/month |
Starlink Hardware Kit/Cost
Depending on your chosen plan, the cost of purchasing Starlink equipment or hardware ranges from $599.00–$2,500.006.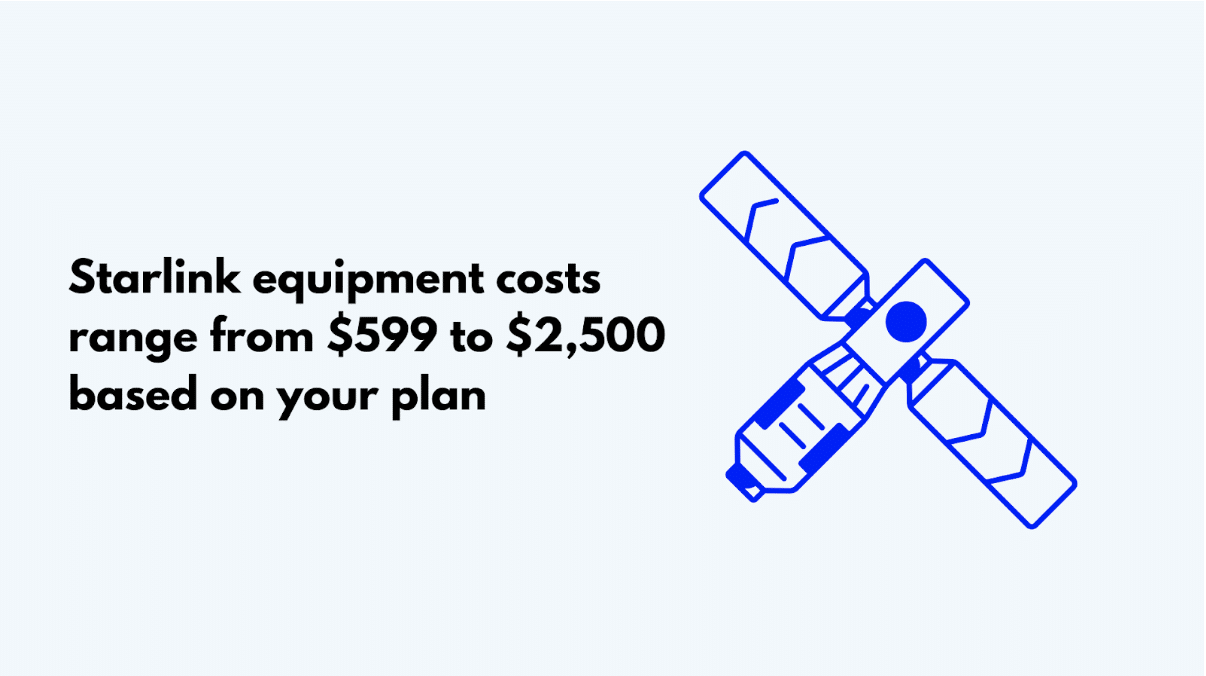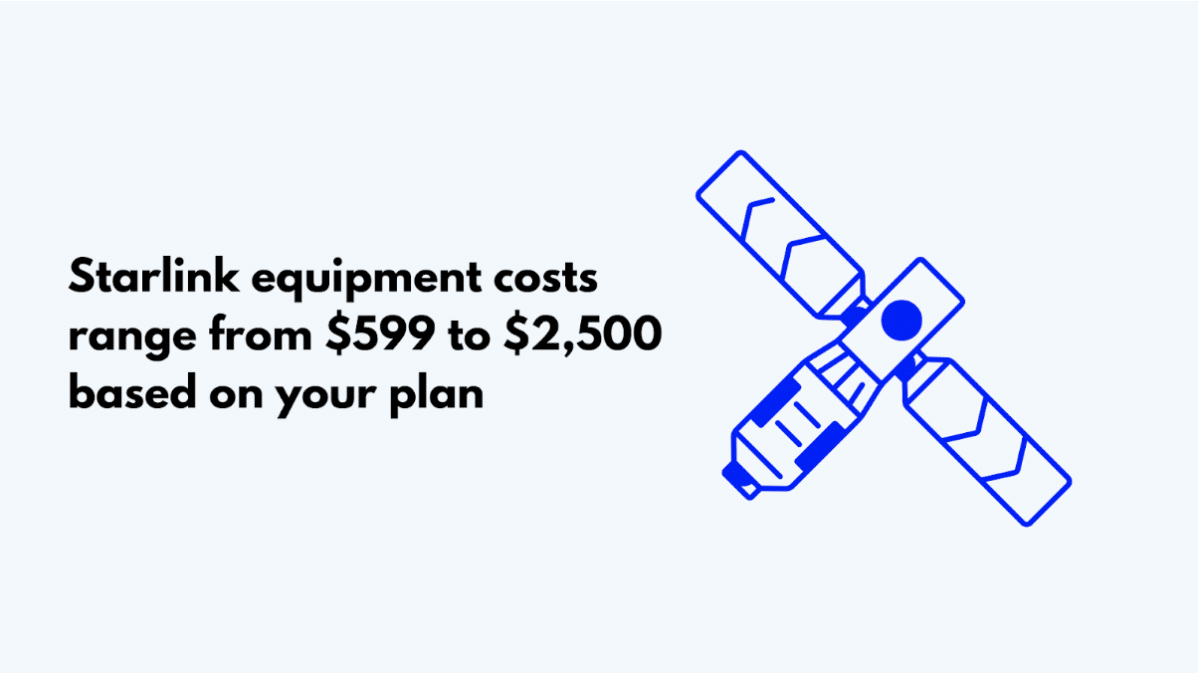 Starlink Account Management or Service Fee
In 20227, Starlink announced a temporary service fee of $25.00 for users to change Starlink locations.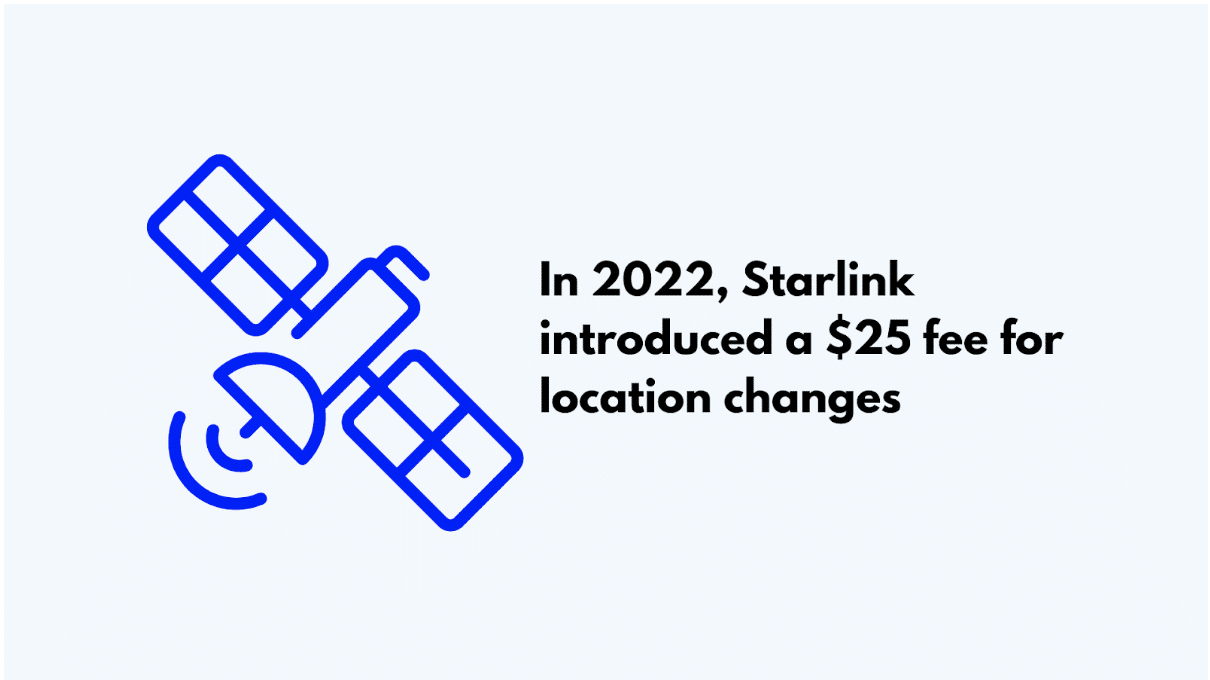 Sources: SpaceNews1, LinkedIn2, Tesla Mag3, Dataxis4, Satellite Internet5, Forbes6, CNBC7,
Comparative Analysis: Starlink vs. Competitors
With a number of Starlink competitors in the market, we will focus only on the top three. The table below shows the comparison for each.
| | | | | |
| --- | --- | --- | --- | --- |
| Features | Starlink | HughesNet | Viasat | T-Mobile |
| Price1 | $90-$250/mo | $65-$145/mo | $70–$300/mo | $50.00/mo |
| Download Speed1 | 20-100Mbps | 25Mbps | 25-100Mbps | 33-182Mbps |
| Data1 | 1-6TB/mo | 15-200GB/mo | 60-500GB/mo | 1-50GB/mo2/3 |
| Installation Fees1 | $599.-$2,500 | $99 | Free | Free |
| Latency | 25-100ms1 | 594-624ms5 | 594-624ms5 | 24-40ms4 |
| Data Limit | Unlimited6 | Unlimited8 | Unlimited7 | Unlimited1 |
| Customer Support | Supported | Supported | Supported | Supported |
Sources: Satellite Internet1, T-Mobile2, T-Mobile3, T-Mobile4, Satellite Internet5, Starlink6, Viasat7, Satellite Internet8,
Conclusion
Starlink, a SpaceX venture, is rapidly capturing the satellite internet market and is projected to make up 40% of SpaceX's revenues in 2023. Between January and August 2022, its monthly active users surged by 80%, surpassing expectations. Starlink is currently targeting a wide range of market sectors, with many customers ready to integrate it with their existing options.
FAQs
How many total users does Starlink have?
Starlink, as of June 2023, boasts over 1.5 million subscribers. This marked a significant milestone in its mission to provide global satellite-based internet coverage.
How many Starlinks are in the world?
As of August 2023, there are over 5,000 mass-produced small satellites actively operating in low Earth orbit.

How fast is the Starlink internet?
According to information provided by SpaceX, Starlink internet speeds have the potential to reach up to 300 Mbps.

How big is a Starlink satellite?
Starlink satellites are compact, mass-produced satellites that are approximately the size of a table. They are part of the Starlink project, which aims to create a global satellite internet constellation.

What is the 2023 revenue prediction for Starlink?
Starlink's projected revenue for the year 2023 is estimated to be approximately $5.46 billion.