In 2015, Elon Musk, CEO of SpaceX, declared his intentions to place 4,000 satellites in low-Earth orbit when he submitted the necessary paperwork to the International Telecommunication Union (ITU) in Geneva. The project had no name then, but the goal was to make high-speed internet access worldwide.
As of September 2022, SpaceX has deployed over 3,500 small satellites in low Earth orbit, according to Jonathan Space Pages. The once-nameless project now has a name on everybody's lips, and Starlink is available for mass adoption.
What is Starlink?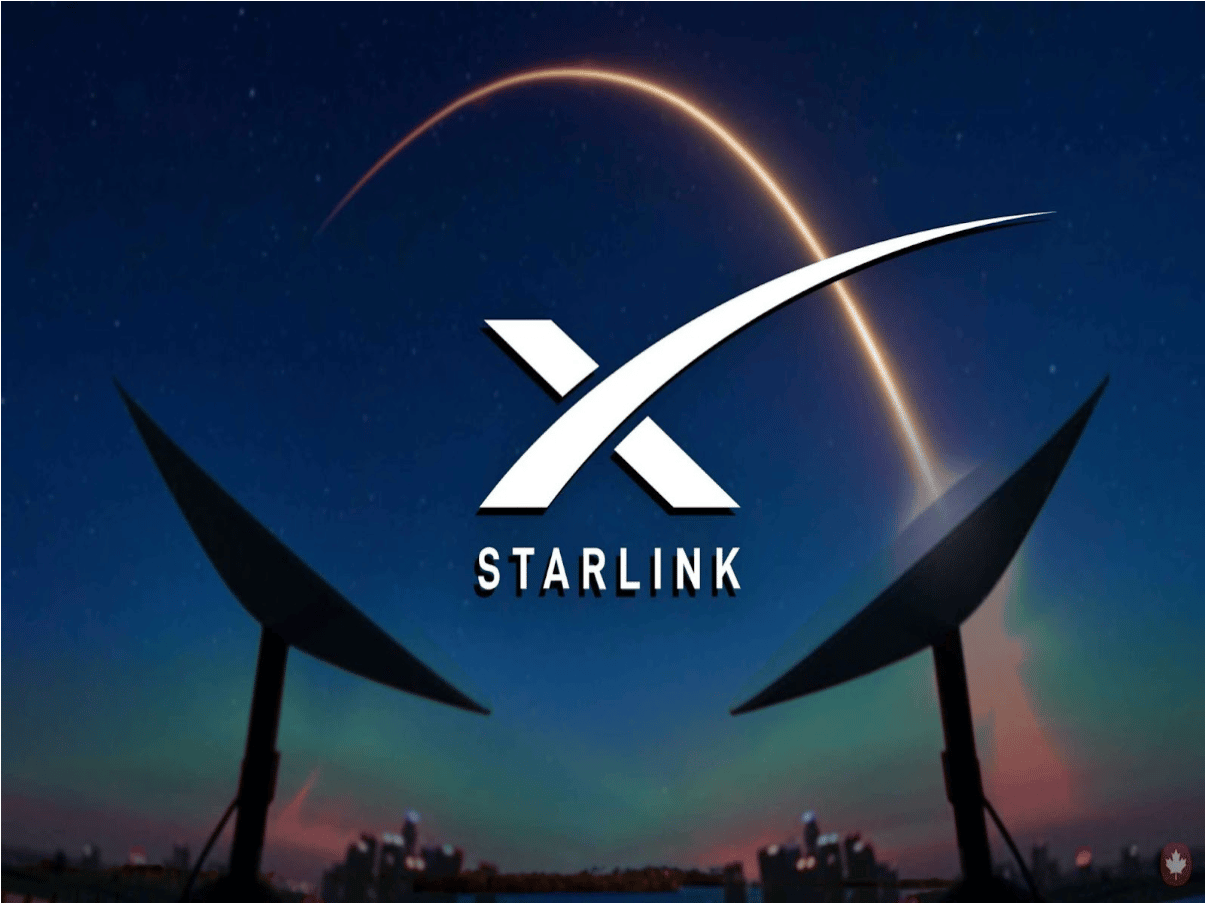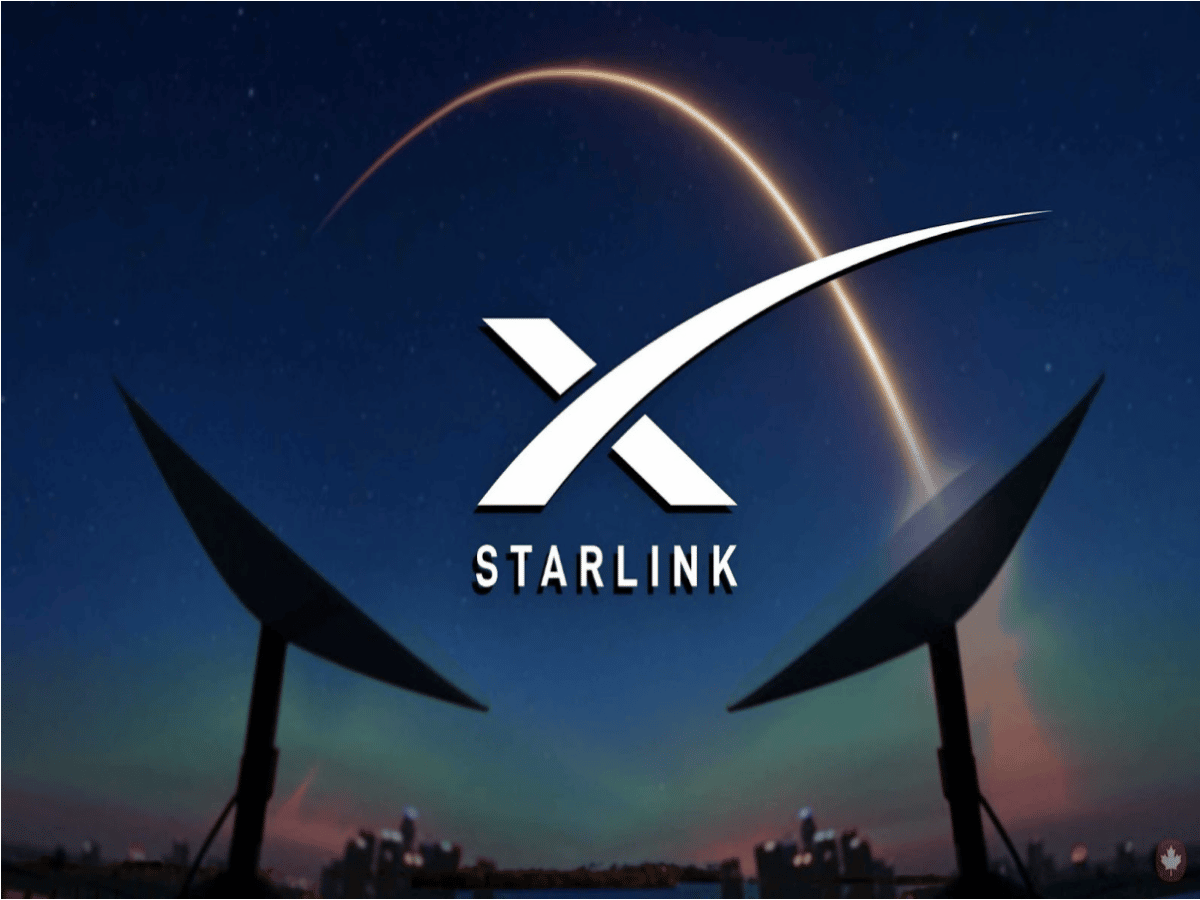 Starlink is a new satellite internet provider that aims to provide high-speed internet access to rural areas where broadband is not currently available. Starlink's goal is to bring high-speed internet to anyone who wants it, anywhere in the world, using low-orbit satellites. The high speed of these satellites will be faster than humankind has ever seen with low latency.
Latency in this context refers to the time it takes for website pages to load after clicking on their link. The higher the latency of an internet provider, the more frustrated the users are, and vice versa. Hence, the goal of network providers is to reduce their latency to a value so close to zero. And Starlink's latency ranges between 20-40 milliseconds, according to information on the website.
How Does It Work?
Starlink uses small satellites in low-earth orbit (LEO), an internet service technology used by several Internet Service Providers (ISPs) for years. This technology is a substitute for fiber optics technology which is commonly used to transmit internet connection from service providers to their users.
The system uses radio signals for satellites to transmit internet data through the space vacuum. The satellites are relatively close to the earth's orbit with an orbital height of between 335 to 354 miles, making them fit to be classified as low-earth orbit satellites (low-Orbit satellites have an average range of 0-1,200 miles.)
In Starlink's case, the satellites transmit data to Starlink's ground stations, which broadcast data to individual Starlink users worldwide. As a low-Orbit satellite, its proximity to the earth means that internet connection can rhea earth faster, causing its reliability, high speed, and low latency.
Speaking of latency – a significant challenge in satellite service technology before Starlink. Previous satellite service providers used a stationary satellite orbiting over 22,000 miles above the earth to transmit the internet. At that distance, it would take significantly less time for the internet to be transmitted, and the speed would be too slow to meet current internet demands. 
To curb this issue, Starlink proposed to deploy around 42,000 satellites around the earth's orbit, forming a satellite constellation. Many satellites communicate with each other using high-speed lasers, exchanging heavy bits of information between them, and transmitting the internet to Starlink's ground station.
Starlink's approach to satellite service has opened the doors to new possibilities and will positively change the satellite service industry. The company will also continue to send more satellites into space to improve its internet speed and reduce latency to its barest minimum. Hopefully, one day, the initial 42,000 satellite vision will be achieved.
How to Buy Starlink
Starlink provides two kinds of services to its users: residential (for home use) and business (for organizational use).
To purchase the residential network, you must first check your area on Starlink's product map to confirm if the service is available there. If it's unavailable, you can hover to check when it will be available.
At the time of writing, Starlink is available in most parts of North America, Europe, and Australia. Expansion in South America and the remaining parts of North America will occur in Q4 2022 through 2023.
If your location falls within a region where Starlink is available, you can place your order for the Starlink hardware. If your area falls within the "Coming Soon" region, you can also pre-order as one of the first people to receive the hardware when it becomes available. For pre-order, you will need to make an initial deposit and complete your payment when the hardware is ready for shipping.
For business users, you can check Starlink's business product map to see if the kit is available for order. If Starlink is unavailable for your business area, you will have to wait until the company can provide coverage for your location. Sometimes, even if you stay in a serviceable area, you might still need to wait before you order, especially if the hardware is out of stock.
What Does the Starlink Hardware Contain?
When you order the Starlink kit, you get the following
A satellite dish
A dish mount
A power cable for the base unit
Another cable for connecting the dish and the router and;
A WiFi router
The kit can be in places like your home exterior, rooftop, and other places specified by Starlink. You can also download the Starlink app for Android and Apple devices. The application uses augmentation to help users position their satellite in a position that receives the best connection.
How Much Does It Cost?
Starlink links other internet service providers to sell products or services. Interested users must buy the hardware and pay a monthly subscription fee to access Starlink's internet. The hardware and software fees differ for residential and business users.
Residential users will pay $599 for the Starlink satellite kit. This is a one-time payment, and the hardware is mounted in an outdoor location that conveniently transmits internet from the satellites to your home. This arrangement helps to supply strong signals to rural areas where fiber cables cannot reach — a significant problem of fiber optics technology.
After setting up the hardware, residential users will also pay a $110 monthly fee to get an internet speed of up to 100Mbps. This level of internet speed is more than enough for the average internet user's online activities.
If you buy Starlink hardware for business, you will pay a $2,500 one-time fee for the hardware. The hardware offers more advanced features than the residential version and provides a better reception in rough weather conditions. Hence, it is more reliable and provides a stable internet connection for businesses.
The monthly service charge for the Starlink business plan is capped at $500 for an internet speed of up to 350Mbps. According to Starlink, the hardware can accommodate up to 20 users simultaneously.
Will My Hardware Have Issues in Bad Weather Conditions?
No. According to Starlink's website, the hardware is "designed and rigorously tested to handle a wide range of temperatures and weather conditions. Starlink can withstand extreme cold and heat, sleet, heavy rain, and gale force winds – and it can even melt snow." The hardware uses a phased array antenna to operate in extreme weather conditions, so you don't have to be bothered about rain, wind, snow, sleet, ice, fog, or whatever. 
Can I Take Starlink Anywhere?
The new portability feature of Starlink allows you to take your internet with you wherever you go. This means that whether or not you have a cell signal, are in a remote location where there's no WiFi connection, or want to stream your favorite shows from the comfort of your own home, you're covered. The only catch is that it does cost an extra $25 per month on top of your regular fee. But it's worth it, especially for RVers.
Will Starlink Be Unlimited Data?
You bet! Starlink will offer unlimited data, but it's worth noting that you may see slower speeds on your service after using one terabyte per month. The company will throttle speeds for customers who use more than one terabyte of data per month unless those customers pay extra to keep their full speeds.
Is Starlink Faster Than Fibre?
Starlink is fast, but fiber internet is faster at the moment. In a world where Starlink is available, users can download at speeds of up to 100+ Mbps and upload at speeds of 50+ Mbps. This speed varies across countries and continents, with Europe enjoying the most significant speed. Experts believe fiber internet users can download at double the rate of any Starlink users. But in theory, Starlink can be 40% faster than fiber if its latency reaches its projected levels.
Who Are Starlink Competitors?
Starlink is SpaceX's answer to the internet-via-satellite industry. The company has been working on this project for over a decade, and it's finally live. A lot of companies are looking to get in on the action, though-and some of them are pretty well-known names in the industry. So, if you decide you're not going with Starlink, you can patronize any of 6 SpaceX's biggest competitors in the satellite-internet space: OneWeb, Viasat, Gee space, Telesat, Amazon, and the European Union.
Should I Buy Starlink?
Starlink has shown a potent force by providing reliable internet on different continents. The company is sending more satellites to low-orbit earth, meaning that the internet connection will grow and latency will reduce. Besides, the hardware signal does not fluctuate with weather conditions meaning people can have stable internet regardless of external conditions.
These are a few reasons why buying Starlink could be a good idea if you can afford it. The purchase and installation cost can be a bit pricey for some users meaning not everyone can afford Starlink. However, the company has put a strong foot forward, and more improvement is expected, making it a good idea to buy Starlink for your home or business.