Satellite connectivity for smartphones is the new buzzword. Industry experts believe it's the next big thing in telecom. As companies race to develop satellite-enabled smartphones, what is this concept, and how does it work?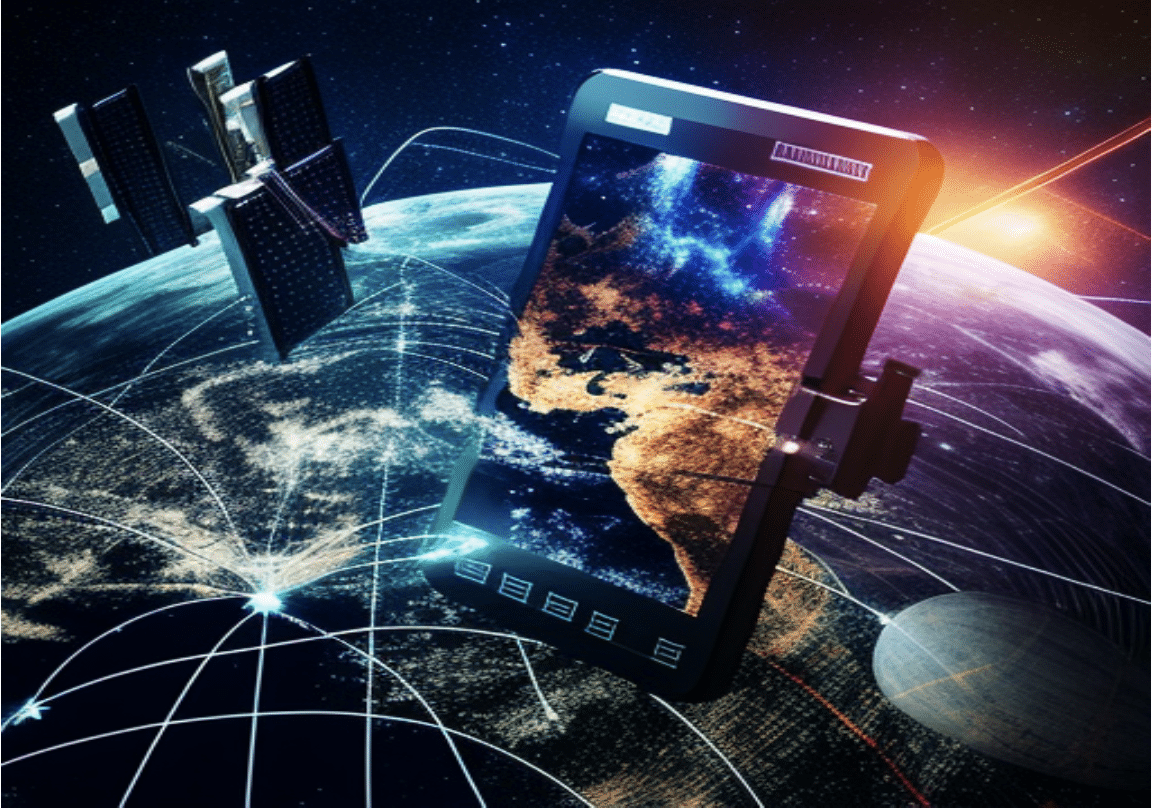 Satellite connectivity connects your phone with a space satellite to transmit data. Because it uses space, satellite-enabled smartphones are often called space smartphones. Satellite internet providers are trying to provide networks where cellular and landline fail to work.
In this article, we will explore what satellite connectivity means and explain how it works on your smartphone. We will detail current smartphones that are satellite-enabled and future ones.
What Is Satellite Connectivity for Smartphones?
Satellite connectivity is a telecom feature that uses radio waves to connect your devices with other devices through the help of communication satellites in orbit. It works as a replacement for the cellular network in areas beyond the coverage of cell towers.
Smartphones with satellite connections are helpful during natural disasters like hurricanes and earthquakes. Most times, all you need for satellite communication is a clear view of the sky.
First Mobile Satellite Telephone System
Satellite connectivity is not a new invention. It has been around for a long time.
Before firms considered integrating it with regular smartphones, some phones were created to connect with satellites to call and send messages that other networks couldn't reach. Unsurprisingly, they were called satellite phones (or SatPhones). Motorola created the first SatPhone in 1989.
In 1997, Iridium became the first mobile satellite network to send a communication satellite into space. After some failed experiments, Eutelsat launched the first successful internet satellite into space in 2003 to provide internet services to remote areas.
Since then, more companies like SpaceX, Amazon, and OneWeb have launched satellites to close the internet gap further.
Types of Mobile Satellite Services (MSS)
There are loads of mobile satellite services. But the major ones are two, and they are:
Geostationary Earth Orbit
GEO uses satellites that stay fixed as the earth orbits around the sun. It's set at 22,236 miles above the Earth's surface. Due to the long distance, you can experience a lag while calling or sending messages with a geostationary satellite network. Examples are Thuraya, Inmarsat, and Terrestar.
Low Earth Orbit
LEO uses groups of satellites that orbit around the Earth at a much closer distance. The satellites are placed at 1,200 above the Earth's surface. The LEO satellites orbit the earth following each other, so you can only use a satellite for a limited amount of time till it hands over to another satellite. Examples are Iridium, Starlink, and Globalstar.
The Use of Satellites in Mobile
No matter how fancy or advanced your smartphone is, it needs a cellular network to work well. It's useless if it can't make calls, send messages and connect to the internet.
You need to be within reach of a cell tower to use mobile features on your phone. But sadly, cell towers can't be everywhere. So if you are in a remote jungle or on a boat cruise, your phone might not get network.
The solution to this problem is to get a phone with satellite connectivity. These are phones dedicated to this particular function, and they're expensive.
Fortunately, phone companies are now including satellite connectivity in their products. Apple elevated this trend by adding an Emergency SOS feature to the iPhone 14 Pro, which allows you to send messages in remote areas without cellular network coverage.
How Mobile Satellite Connectivity Works
Advanced technology has enabled satellite network to be integrated with your smartphones. However, not all phones can use the features. And it works differently on iPhones and Android.
How SatCom Works on iPhone
Apple worked with Globalstar to add the satellite connectivity feature to the iPhone. For now, the satellite connectivity works on just the iPhone 14 series. It's hidden in the phone's settings. And it can only be activated during an emergency when a cellular network or WiFi is unavailable.
The feature is only enabled for basic messages on the iPhone 14. It allows you to send important information through questions and send it at once as an SOS.
Since the iPhone doesn't have an antenna, you need to point the phone straight to the sky to connect with Globalstar's 48 satellites. Also, Apple has made the feature free to its users for two years before considering payment plans.
How SatCom Works on Android
Satellite connection can work on Android only if the software producer has enabled it. For example, Google has said that phones with Android 14 will use a satellite network. Also, Samsung and Snapdragon plan to allow the features in their new phones.
How Satellite Connectivity Differs From Other Connectivity
Satellite Internet vs Mobile Internet
Satellite internet has high latency due to the long distance between the satellite and the user, making it slower than mobile internet. Also, it is more expensive because of the high cost of launching satellites.
However, it offers a wider coverage and can be accessed from anywhere, as long as there is a clear view of the sky. The downside is that weather conditions and terrain can affect the satellite network, while mobile internet is less affected, but strong winds can affect antenna systems.
Satellite Internet vs Fiber
Fiber internet uses optic cables to transmit data pulses at speeds up to 900Mbps, far faster than satellite connections. Although it's cheaper and simpler to install than satellite internet, it's less widely available due to its wired nature.
On the other hand, satellite connections are more accessible and commonly used in remote locations due to their wireless capabilities.
Satellite Connectivity vs WiFi
WiFi transmits data through a wireless local area network (WLAN). WiFi and satellites use radio waves to send signals to devices, But WiFi is not as expensive as satellites.
The main difference between them is their coverage capability. While satellite connectivity uses a series of satellites to give the Earth constant coverage, WiFi only works within a few yards.
Satellite Internet vs DSL
Digital Subscriber Line (DSL) uses landline wires for data transmission. Since it uses existing phone lines, it's easier to set up. And subscription fees are lower when compared to the prices for satellite connectivity.
Though it's cheaper than a satellite network, not everyone can access it. You might experience delays while using DSL, but it's not as bad as satellites.
Satellite Internet vs Cable
Cable and satellite are two ways to transmit data to your home. Cable is reliable in all weather conditions but not available for all, especially those in rural areas. Satellite connectivity is functional everywhere but not as fast as cables.
Cables provide faster data transmission of up to 2,000 Mbps, while satellites only offer a maximum of 100 Mbps. Additionally, cable installation is more affordable than satellite connection.
Satellite Internet vs Broadband
Broadband is a general term for all types of high-speed internet, like fiber, cable, DSL, and satellite. However, not all satellite networks can be called broadband. Most broadbands use a wired connection to transmit data through a router, and they're not as expensive as a satellite connection.
Current Phones Using Satellite Connectivity
The following phones are currently using satellite connectivity in 2023:
1. Motorola Defy 2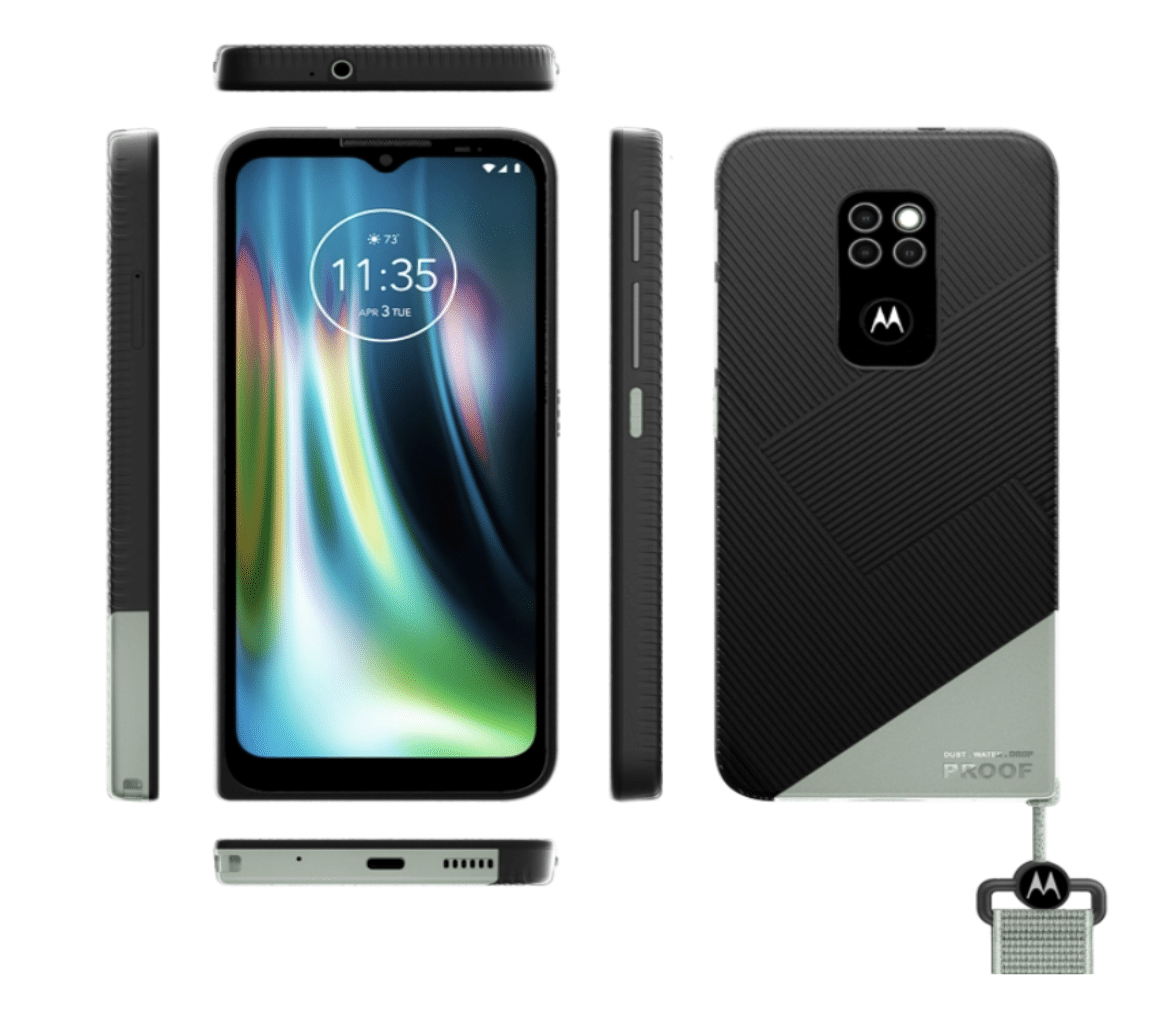 The Motorola Defy 2 is the first Android phone with built-in two-way satellite texting. The phone was developed in collaboration with Bullitt, a company known for making rugged smartphones. The Defy 2 and CAT S75 are the same phone and bring two-way satellite texting to Android for the first time.
2. Inmarsat IsatPhone 2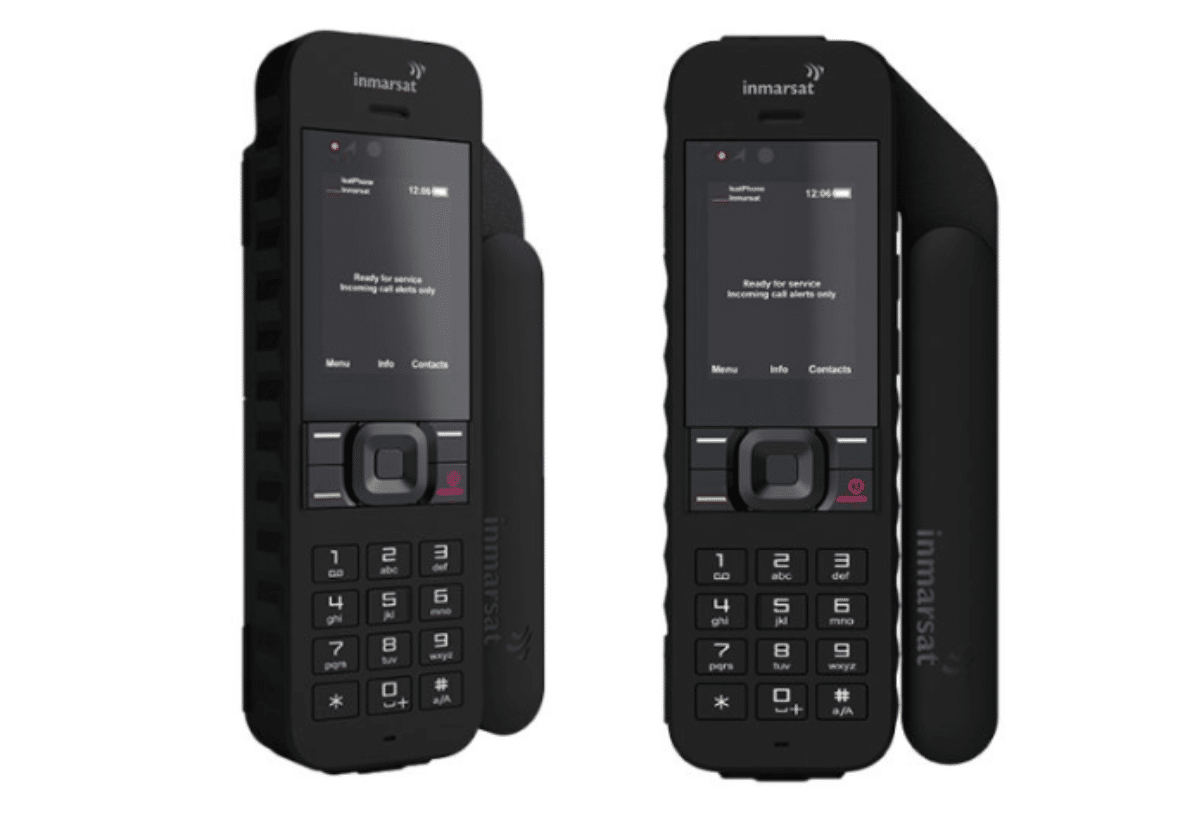 This satellite phone uses the Inmarsat geostationary satellite, which has constant and almost-global coverage. It provides text messages and voice calls services. You need to point the antenna toward the open sky for it to work well.
3. Garmin inReach Mini 2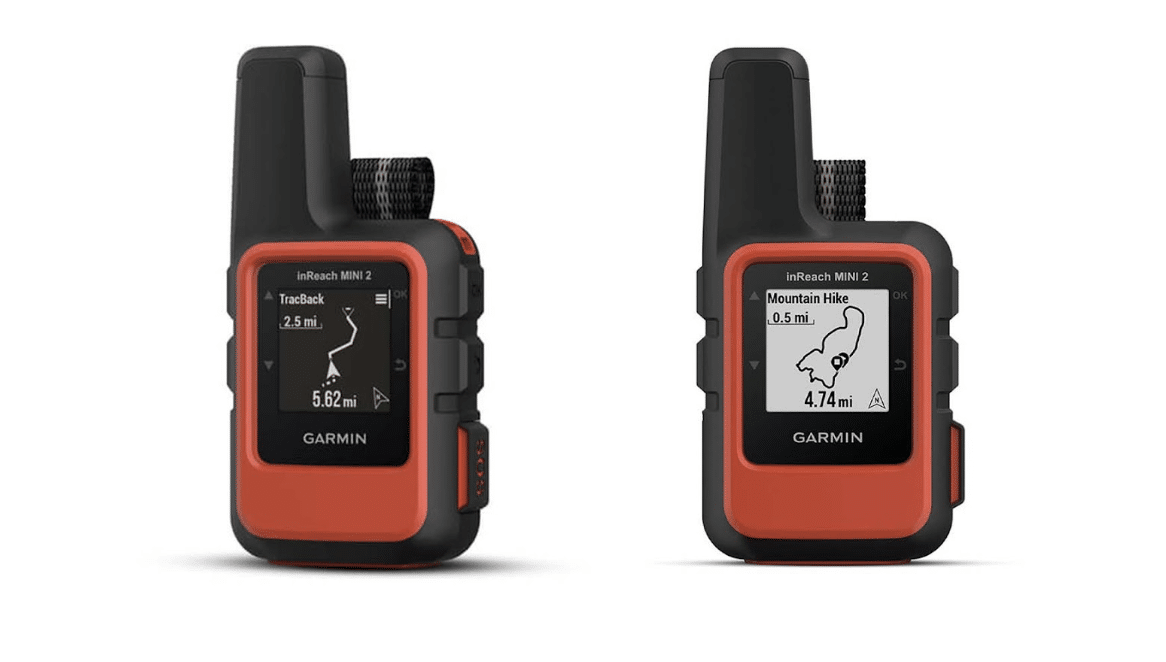 The Garmin inReach Mini 2 uses satellite technology. It is a compact satellite communicator that provides peace of mind off the grid and features global satellite coverage and emergency SOS. It is rated for IPX7 and has an extended antenna that protrudes prominently from the top left corner.
4. Globalstar GSP-1700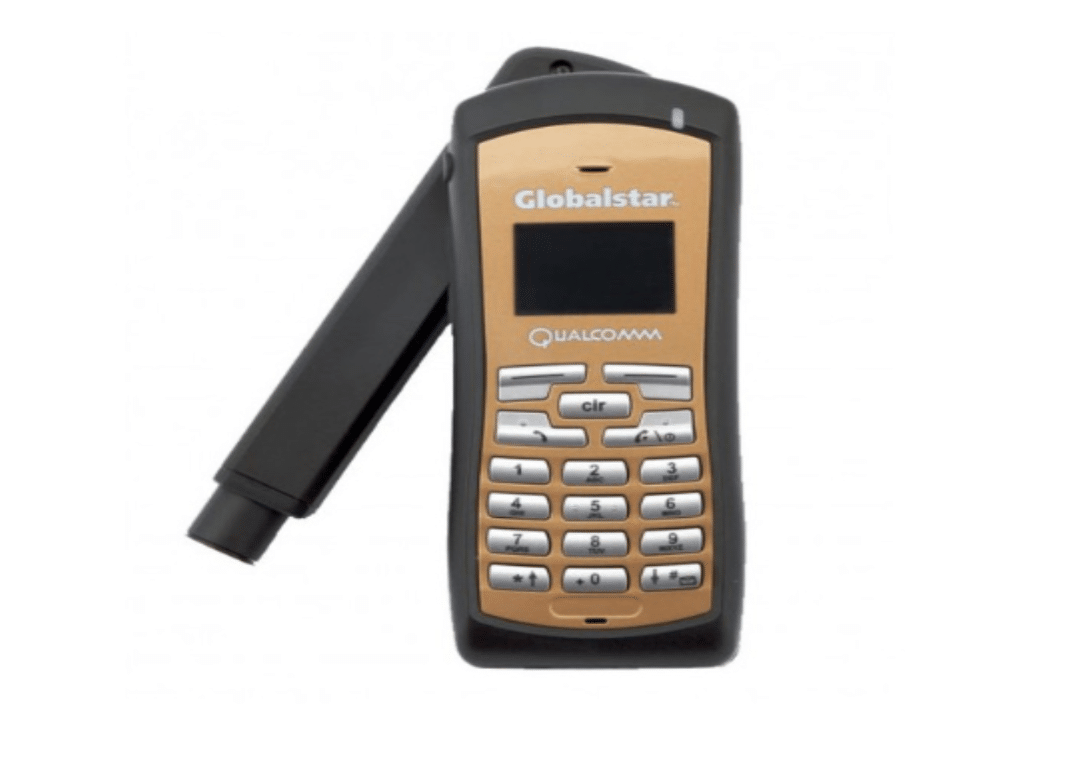 Available at $399, the GSP-1700 is the ultimate handheld portable satellite phone. It ensures communication never stops by providing redundancy communications in case of terrestrial network outages or unavailability. You can use it to make and receive phone calls, retrieve GPS location, and dial out directly to emergency services with locally based phone numbers.
5. iPhone 14 Pro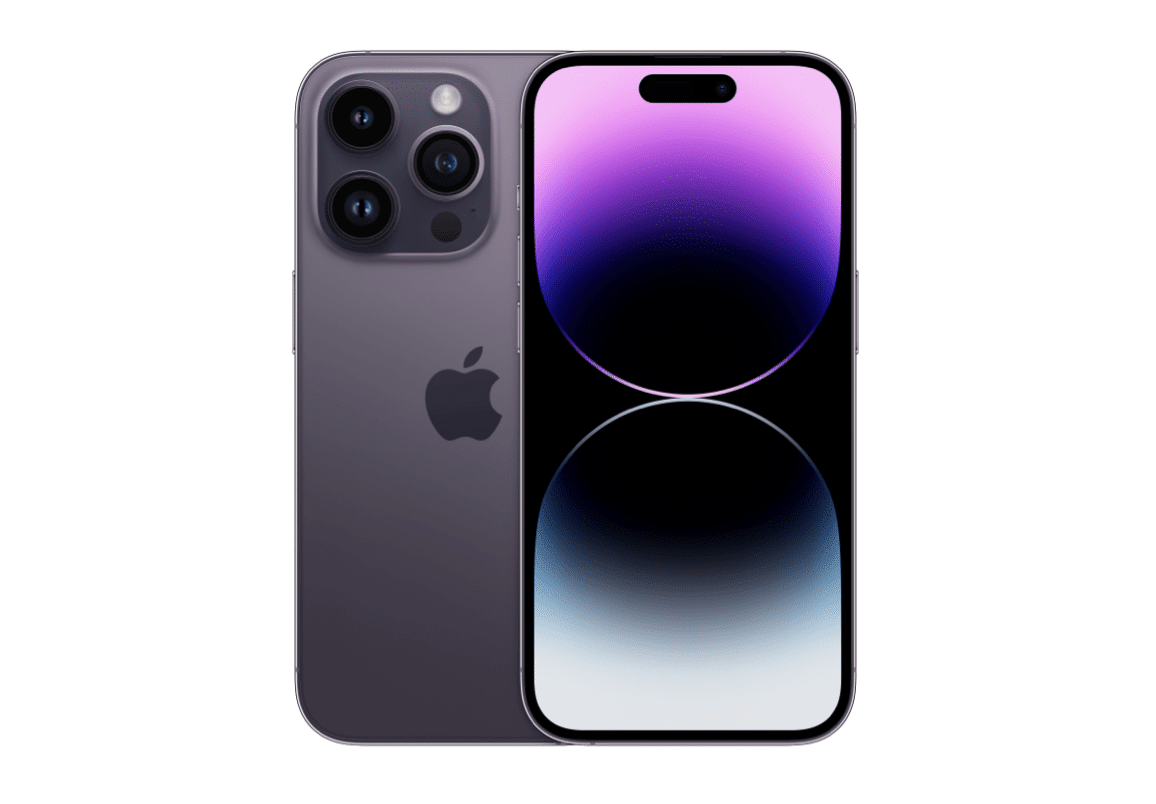 The iPhone 14 and 14 Pro have a free Emergency SOS feature via a satellite that allows users to text emergency services even when there is no cellular or Wi-Fi coverage, and an automatic notification will be sent in case of a severe car crash or hard fall if the user is unresponsive. This feature is active for two years after activation of the phone. Additionally, the Find My app can also share locations via satellite.
6. Thuraya X-5 Touch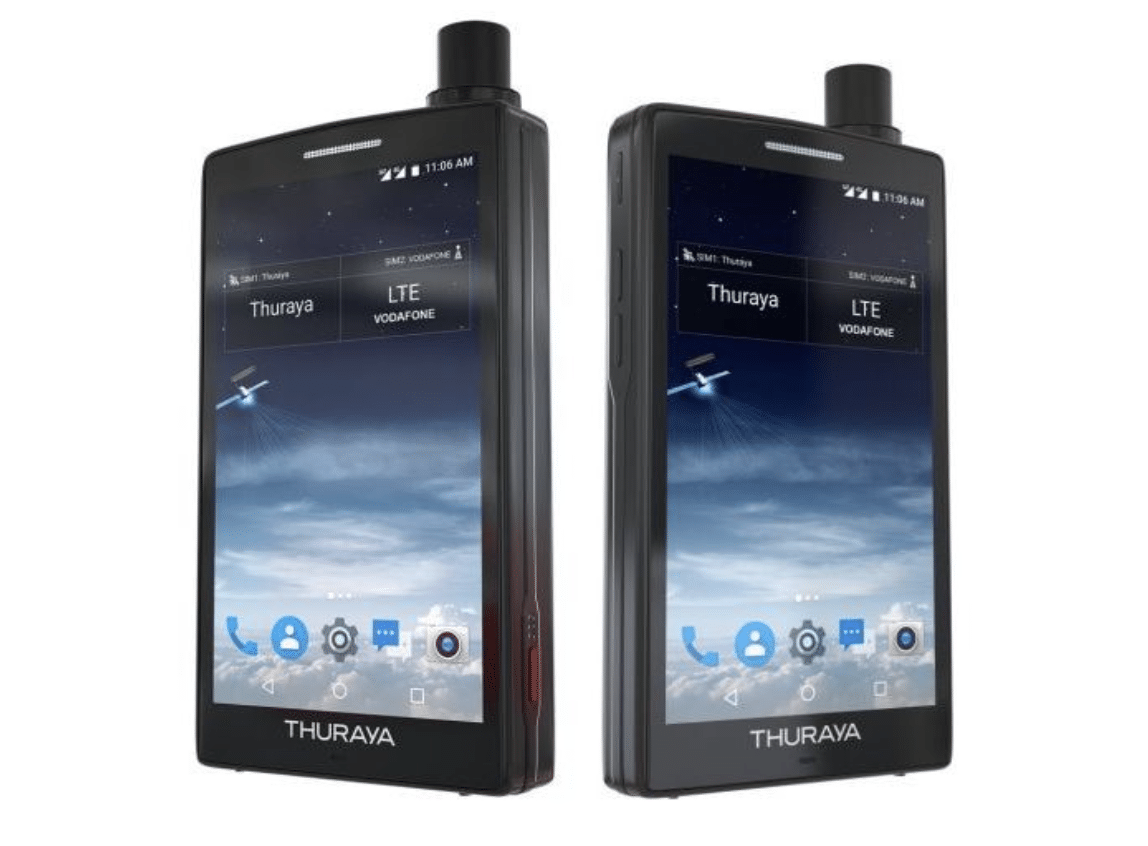 This is the first Android-based satellite phone. It runs on Android OS from Google. You can use both cellular and satellite networks on the phone simultaneously. It has a 5.2″ full HD touchscreen with glare-resistant Gorilla glass. Besides, it is powered by a Snapdragon 625 octa-core processor, an 8-megapixel rear camera, and a 2-megapixel front camera.
Major Space Players Connecting Satellite to Phones
SpaceX (Starlink) x MobileAST
SpaceX and T-Mobile are partnering to provide a direct-to-phone service allowing users to send messages from places unreachable by terrestrial cell towers. The partnership aims to connect most smartphones already on T-Mobile's network to SpaceX's second generation of Starlink satellites.
AST SpaceMobile, AT&T, Vodafone, and Rakuten
Abel Avellan founded AST SpaceMobile in 2017 and has raised almost $600 million. Its investors include Rakuten and Vodafone. AST SpaceMobile plans to connect to unmodified mobile devices from space. It has deals with operators including AT&T, Bell Canada, MTN Group, Orange, Telefonica, Etisalat, and Indosat Ooredoo Hutchison.
Apple x Globalstar
Apple has partnered with Globalstar to add Emergency SOS via satellite to its iPhone 14 and 14 Pro models. The feature allows users to send compressed text messages from their iPhones via satellites outside cellular and Wi-Fi coverage. Apple is set to spend over $400 million to utilize most of Globalstar's network and add more satellites.
Lynk Global
Lynk Global aims to provide a cell tower-like connection between satellites and phones. The company has successfully demonstrated the ability to use ordinary, unmodified mobile telephones to connect to satellite internet services. Lynk's "Shannon" satellite was launched into space in June 2021 as part of a rideshare mission on a Falcon 9 rocket.
Iridium x Qualcomm x Garmin
Qualcomm and Iridium have agreed to bring satellite-based connectivity to next-gen premium Android smartphones. Qualcomm has introduced Snapdragon Satellite, the world's first satellite-based solution supporting two-way smartphone messaging. Garmin is collaborating with them to help people connect to emergency services.
Samsung
Samsung is developing a system allowing S-series users to send data via satellite, intensifying the race among tech companies to connect phones to non-terrestrial networks. Samsung plans to include the technology in its Exynos mobile processors, hinting at a move to bring the system to its Galaxy smartphones.
MediaTek, Bullitt, Motorola, and Cat
MediaTek makes chips for a wide range of products, including smartphones. Its latest release is the MT6825, a dedicated chip fitted to the new Cat and Motorola phones that enables two-way text-based satellite communications. Bullitt has launched a new phone capable of sending text messages via space. The phone uses a satellite-enabled chip from Taiwanese semiconductor firm MediaTek.
Rounding Off the Space Smartphones
Now you know what satellite connectivity means and what it can do on your smartphones, you should get a phone that won't lose network even in places far from cell towers. In a report done by GlobeNewswire, the global growth rate of the satellite network industry is expected to increase to 13.6% within seven years.
With this projection and the level of competition in the sector, the quality and speed of satellite connections should improve beyond the limits of other internet connections. But Joe Madden of MobileExperts has warned smartphone users not to expect much from satellite connectivity-enabled phones.