The Insta360 Flow is definitely a really tempting offer for those who are looking for an affordable all-in-one smartphone camera companion as it not only performs well at the basics but also adds thoughtful touches, such as the built-in cold shoe and extending tripod legs.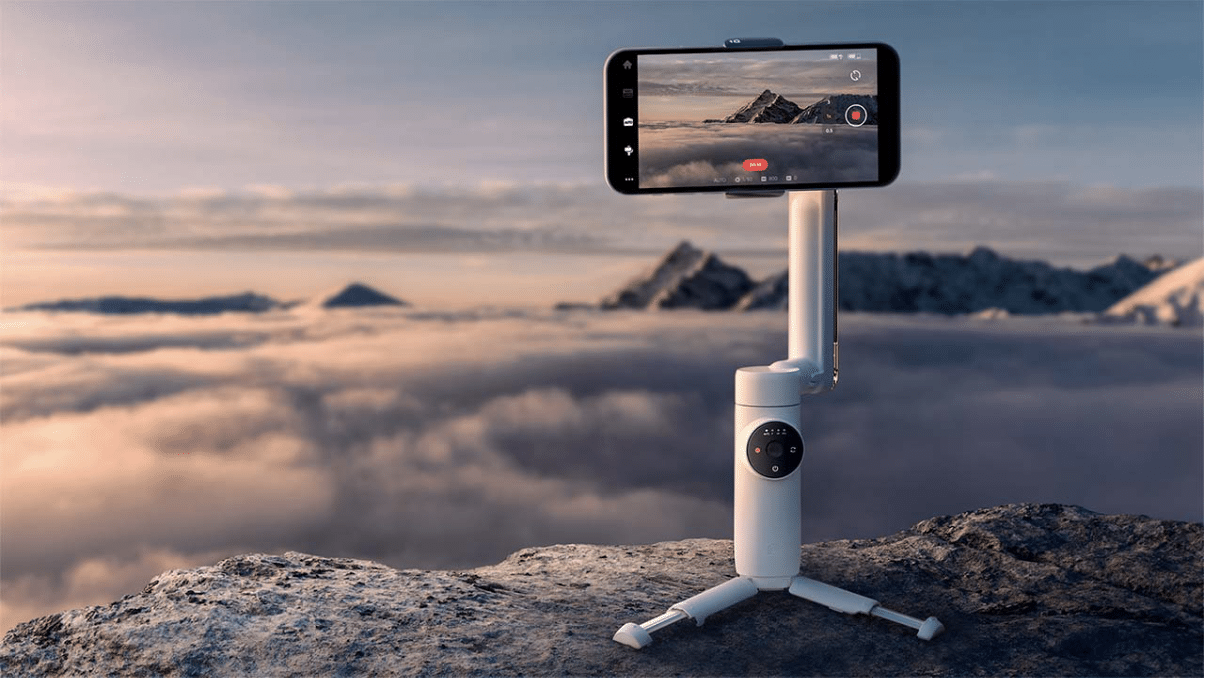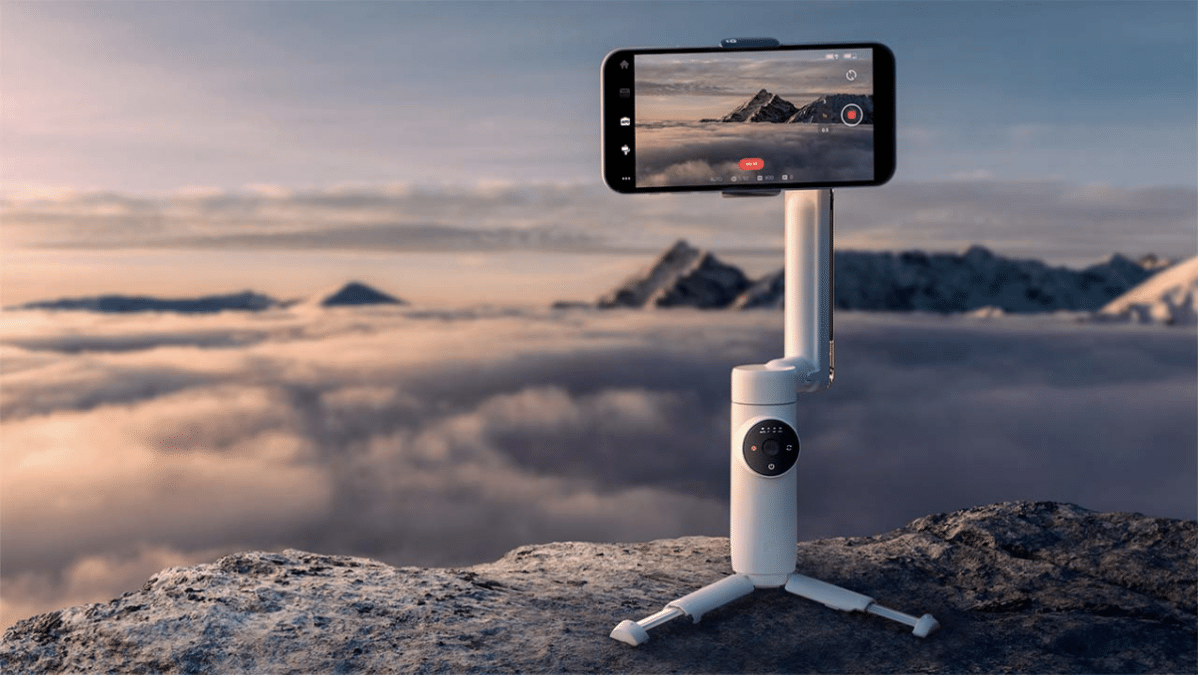 | | |
| --- | --- |
| Specs | |
| Weight | 369g |
| Folded Size | 79.6mm x 162.1mm x 36mm |
| Unfolded Size | 73.6mm x 269.4mm x 69.9mm |
| Compatible phone thickness | 6.9mm – 10mm |
| Compatible phone width | 64mm – 84mm |
| Connectivity | USB-C, Bluetooth 5.0 |
| Selfie stick length | 215mm |
| Battery capacity | 2900mAh |
| Run Time | 12 hours |
Pros
It's a competent stabiliser and power bank
Mobile tripod and selfie stick function
Powerful tracking with the app
Works with both Androids and iOS device
Cons
Range of motion isn't the greatest out there
Auto launch only for iPhones
Touch-based wheel controls are finicky
What is the Insta360 Flow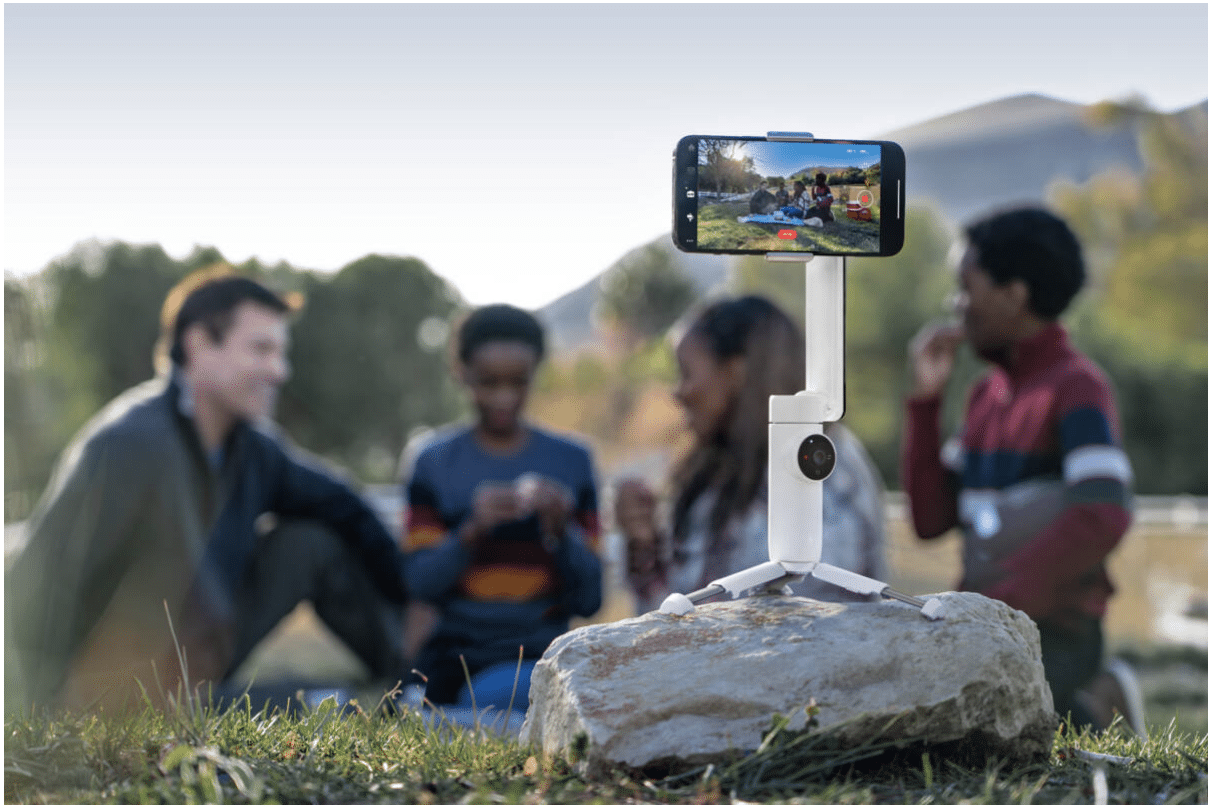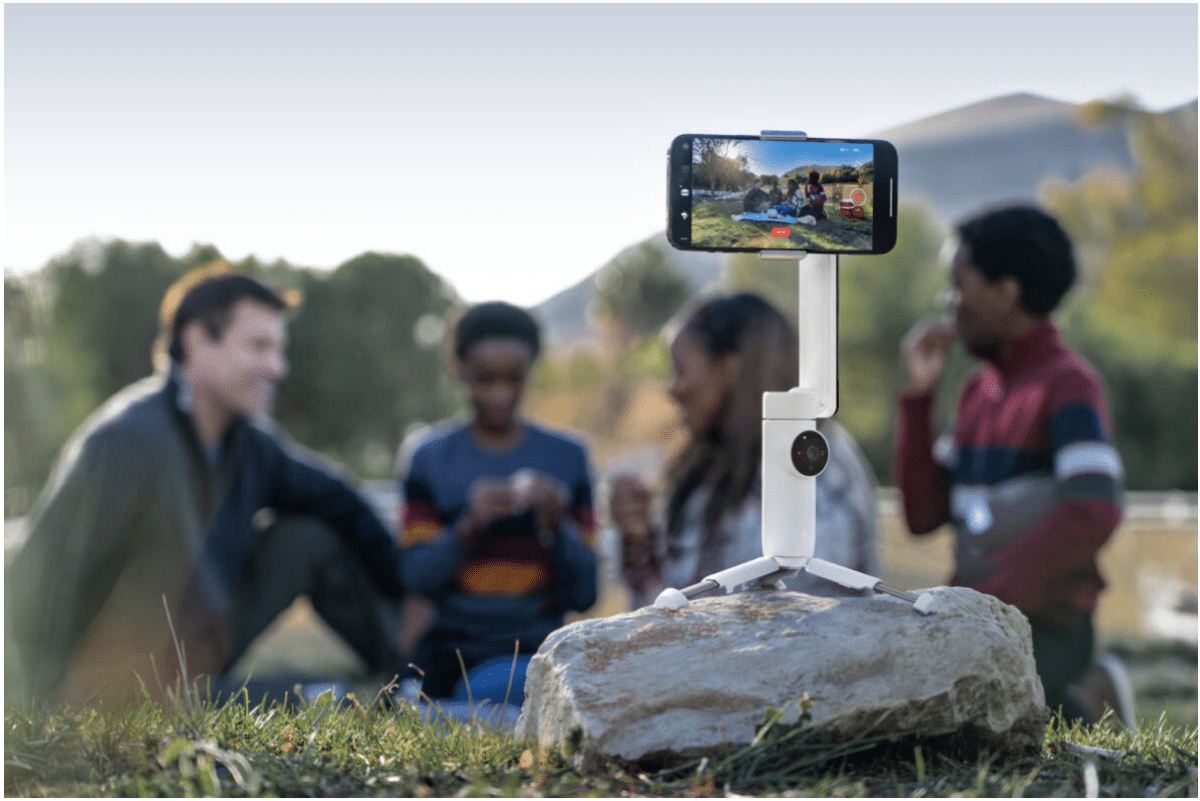 The Insta360 Flow is essentially a four in one device that you can use with your smartphone. It's a selfie stick, a small tripod, a mini power bank as well as a basic gimbal, and it's able to do all of these things before you've even paired your phone with the Insta360 app.
Once you've actually managed to pair your phone with the Insta360 app, you'll then unlock a bunch of awesome smart tracking features that'll turn your Android or iOS device into a camera person, and you'll also unlock a pretty nifty panorama-taking, montage-making gadget.
The control system with this device will definitely take some getting used to, and the Flow's range isn't really the best that there is out there. Furthermore, if you have a big phone paired with a bulky case, it may be challenging for the Insta360 Flows slimline phone grip.
However, if you have tested that the Insta360 Flow is able to handle your smartphone case and you're comfortable with its limitations, then the Insta360 does combine a bunch of powerful features for casual and enthusiast smartphone videographers. 
Price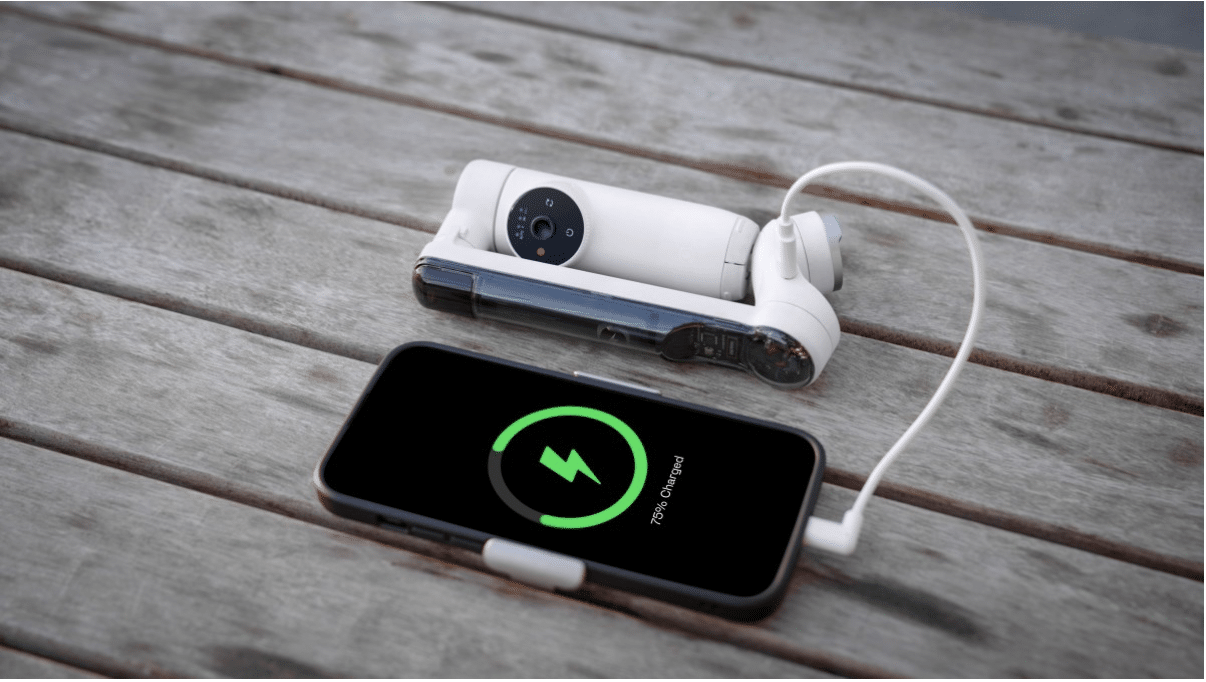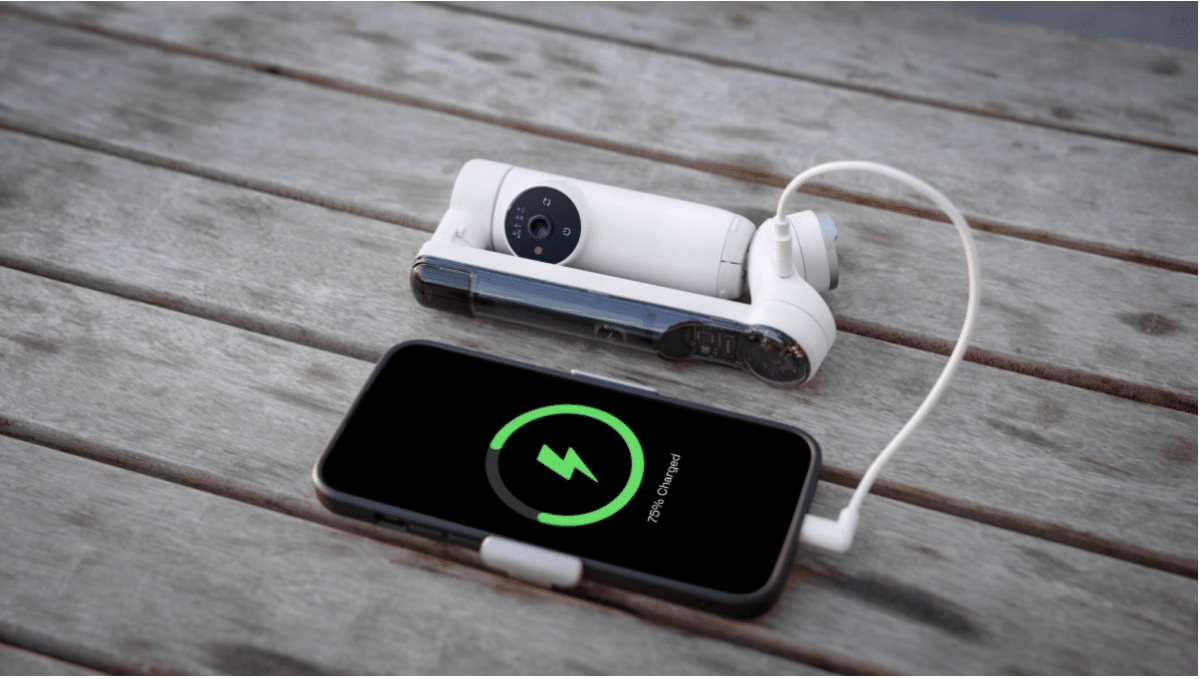 You'll be able to choose from three various packages that the Insta360 Flow comes in, the Standalone Kit, a Creator Kit as well as a Pro Tripod kit.
If you decide to opt for the standalone option, then you'll get the Flow of course, a USB-C cable, a smartphone clamp as well as a grip for the trunk of the Flow itself, and finally a bag to put everything inside of. All of this will come to a total of $159, and for the average person, this would definitely be more than enough.
Then if you think that you'd need to upgrade your carry case to a transparent plastic, get a lanyard and more importantly a USB-C powered fill light, then the Creator Kit is the way to go for you and would set you back $209 instead.
Then finally you have the Pro Tripod Kit, which comes in at $192, and even though the Insta360 does already come with an extendable tripod that pops out at the bottom, it has a standard tripod thread mount as well, which the Pro Tripod kit makes use of. If you purchase the Pro Tripod kit, you'll notice that your package will come with a wider and more solid tripod, instead of the extending legs that the base Flow model has, which you can screw into the bottom of the grip.
Design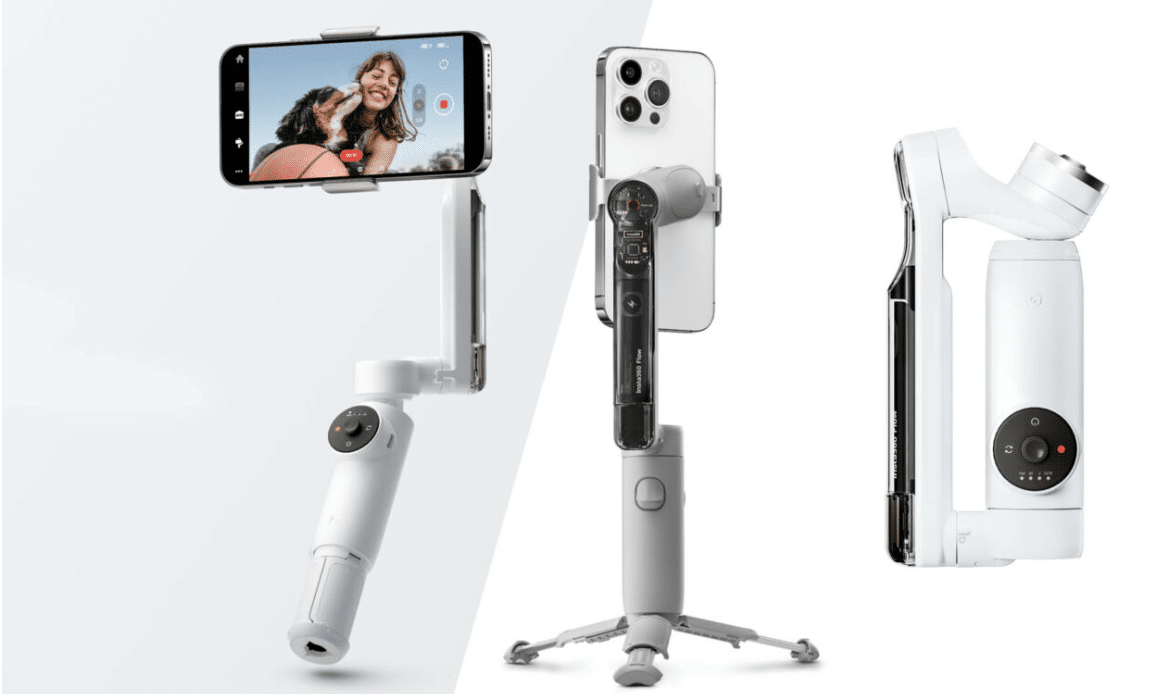 One of the things that makes the Insta360 so popular is its design, and more specifically its compact gimbal system, which is definitely impressive considering how multi-functional the product is.
It definitely isn't as light as some of the better options out there, such as the DJI OM 6, which weighs 60 grams lighter than the Flow. However even though it may not be the absolute lightest on the market, it is still definitely manageable.
The system trunk of the Insta360 Flow isn't able to lock in place when it is folded, but it is pretty well built and solid. Thanks to the product being relatively sturdy, it definitely gives you a bit of an ease of mind when you throw it in your bag and you don't need to worry about it bending or snapping.
It's when you fully unfold the Insta360 Flow that it shines and pulls away from its main competitors with its extending tripod legs, which also help justify its extra weight nicely.
At the trunk of the Insta360 Flow you'll find a round control panel, which has a small joystick located at the centre, a trigger on the other side as well as a USB-C port on the side, which you can use to power up the gimbal.
Then when you look at the Flow's transparent plastic covered arm you'll notice some fun-looking, exposed circuit boards, a bit of branding as well as the important cold-shoe mount. At the top of this arm, you'll find a USB-C port, which you could use to charge your phone, power the fill light from the Creator Kit or use as a magnetic mounting point.
A great design feature that you'll definitely appreciate from the Insta360 Flow is the soft rubberized grip cover that you'll find all over the trunk of the gimbal as well as its extending base. This addition is great because without it it would be pretty awkward trying to hold the Flow, given how slim and short it is.
Features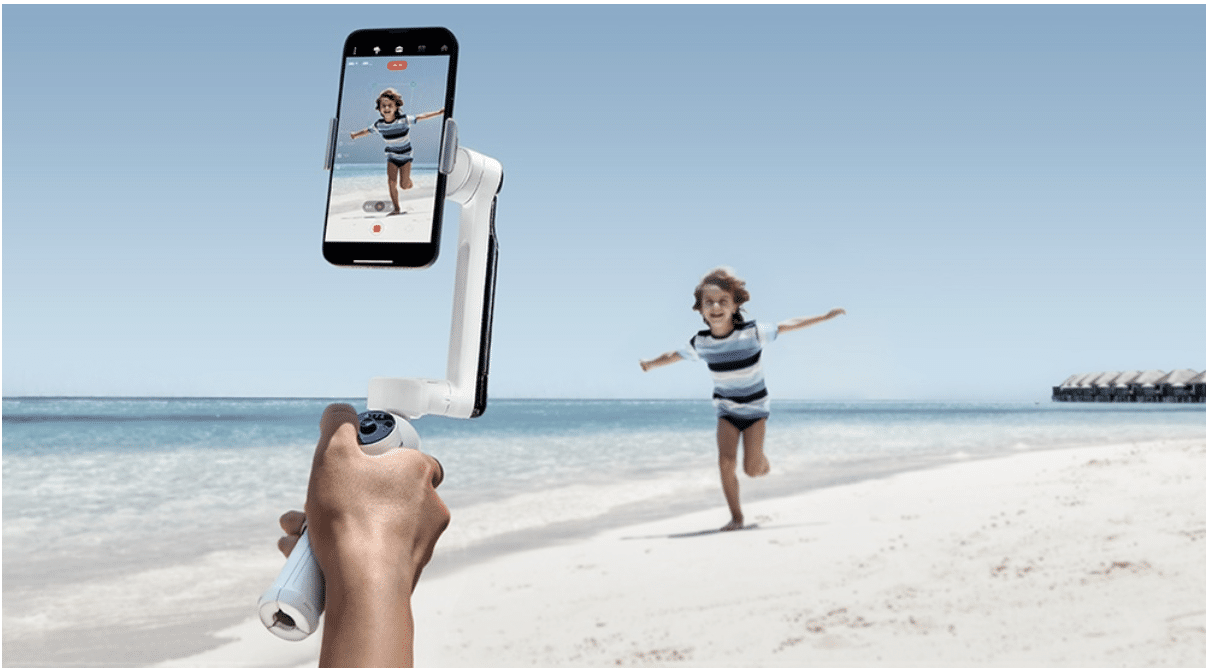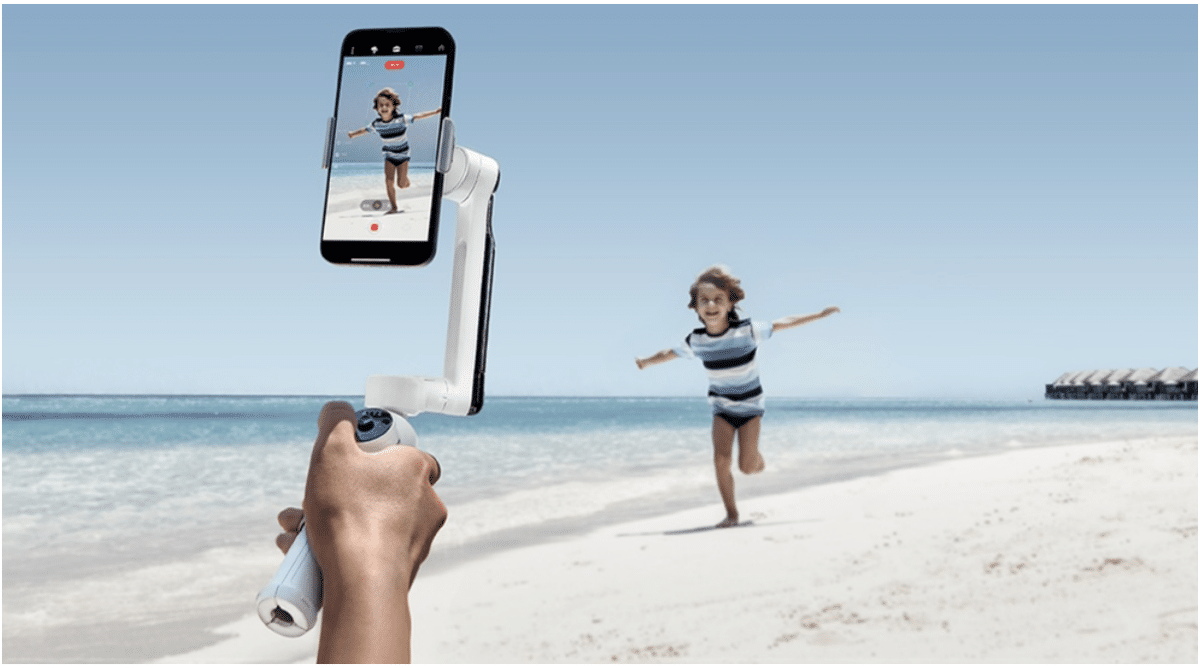 The first, and probably the biggest, feature of the Insta360 Flow is its main function, which is being a gimbal. This means that the device has three-axis stabilisation and is able to cover 330 degree panning and rolling as well as 180 degree tilting.
If you are looking to purchase the Insta360 Flow to use primarily as a gimbal, then you may have also considered the DJI OM 6 already. Although these two products have different angles for panning, rolling, and tilting they're basically identical and they are quite well matched. However, the stabilising feature isn't one of the Insta360 Flows strong points, however the Flow excels in its multifunction.

The DJI OM 6 comes with a pretty modest 1000mAh battery, whereas you'll find that the Insta360 Flow houses a much larger 2900mAh battery. Thanks to this extra capacity it not only makes it great for longer shoots but can even double as a power bank for your phone.
Another reason as to why a lot of people may be considering this device it's for its selfie stick. The Flow's selfie stick does only extend from the Flow itself by 187.6mm, which isn't as far as some of the other competition that the Flow is facing, including the DJI OM 6. However, it instead adds some pretty handy utility to the whole selfie stick experience, and even goes beyond just selfie taking.
The Flow's extending legs are another key aspect in its features and perform a two-fold function. The first type of fold you can have is when it's closed, which will add a little extra length to the Flow's trunk, which makes it a lot easier to hold. The second function of the legs is when you fold them out, to become a tripod, which is super useful when you're shooting on a surface whilst using the tracking feature in the Insta360 app, or even if you're just using your phone as a webcam.
Then finally you also have the Insta360 app, which shows off more than just its hardware and brings some amazing subject tracking to your attention as well as manual photography, multi-shot panorama, Timelapse, TimeShift and Live mode. With the use of the Insta360 app, you'll be able to use all of these smart tracking features from the gimbal with other apps as well, whether you may be on a casual WhatsApp call, in an important Zoom meeting or just filming on your phone's camera application.
So, overall, even though the features may not be the best in its class, as a package and thinking of everything that you'll be able to do, its full feature-set is truly amazing.
Final Words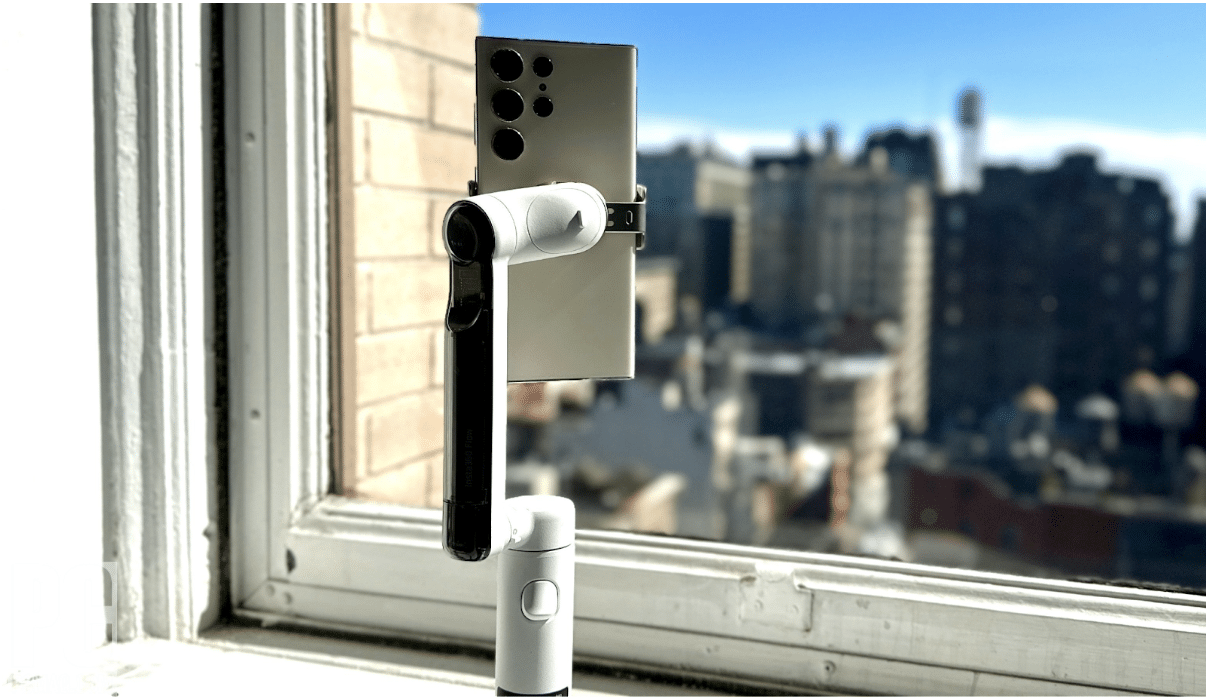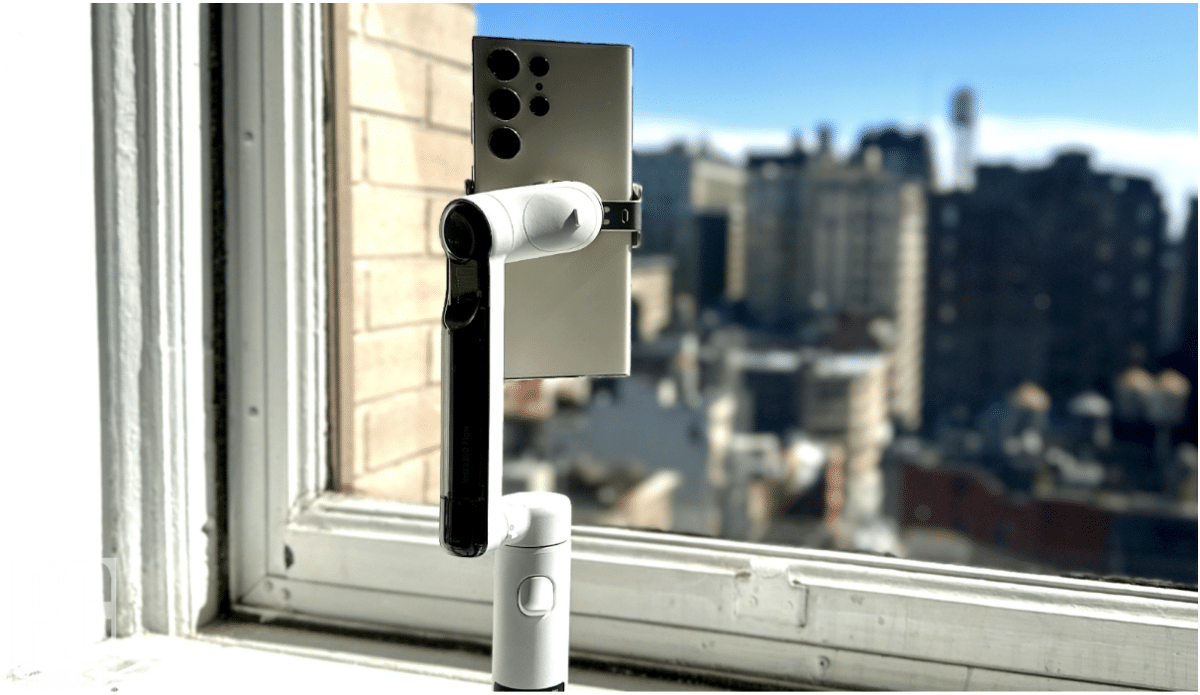 So, there you have a full breakdown on the Insta360 Flow. Even though it may not be the best gimbal out there for your phone when it comes to just one feature, the overall package that you get with this device is unmatched and if you do decide to get it you will be pleased with how much you'll find you're able to do with it. 
photography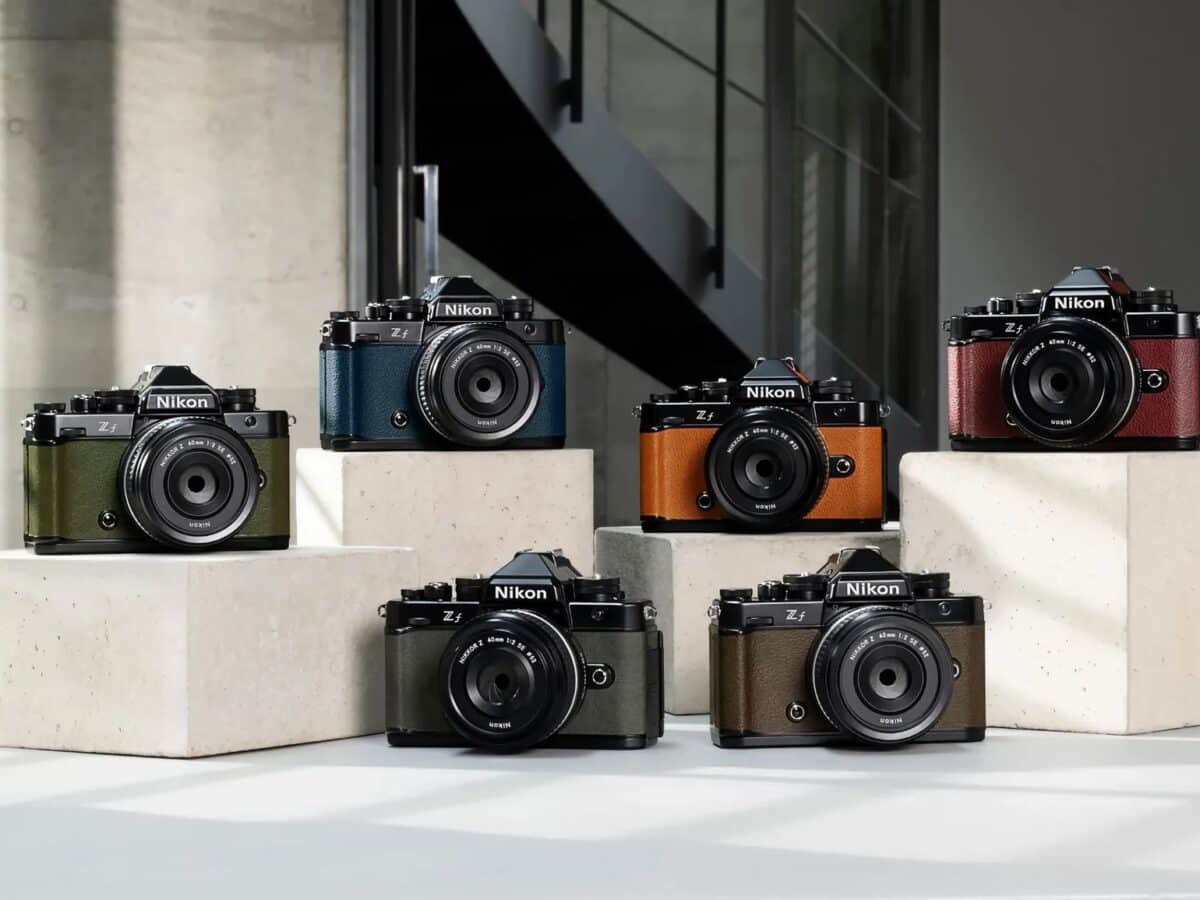 Nikon is launching the Nikon ZF camera, which combines modern features with retro design. The camera features a 24.5-megapixel full-frame sensor, 299-point autofocus with object detection, image stabilization, and dual card slots. It shares the same processor as Nikon's Z8 and Z9 models and can shoot in 4K at up to 60 frames per second.…