The Panasonic Lumix GH6 is a maxed-out video camera disguised as a still camera. When Panasonic launched its S-series of full-frame cameras three years ago, a pretty unanimous tech press began talking about the Micro Four Thirds format dying out. And when the video-oriented full-frame camera Lumix S1H came out, many believed that little brother GH5 II was the swan song for MFT-format videographers. Now, Panasonic is proving the predictions wrong by launching the successor Lumix GH6.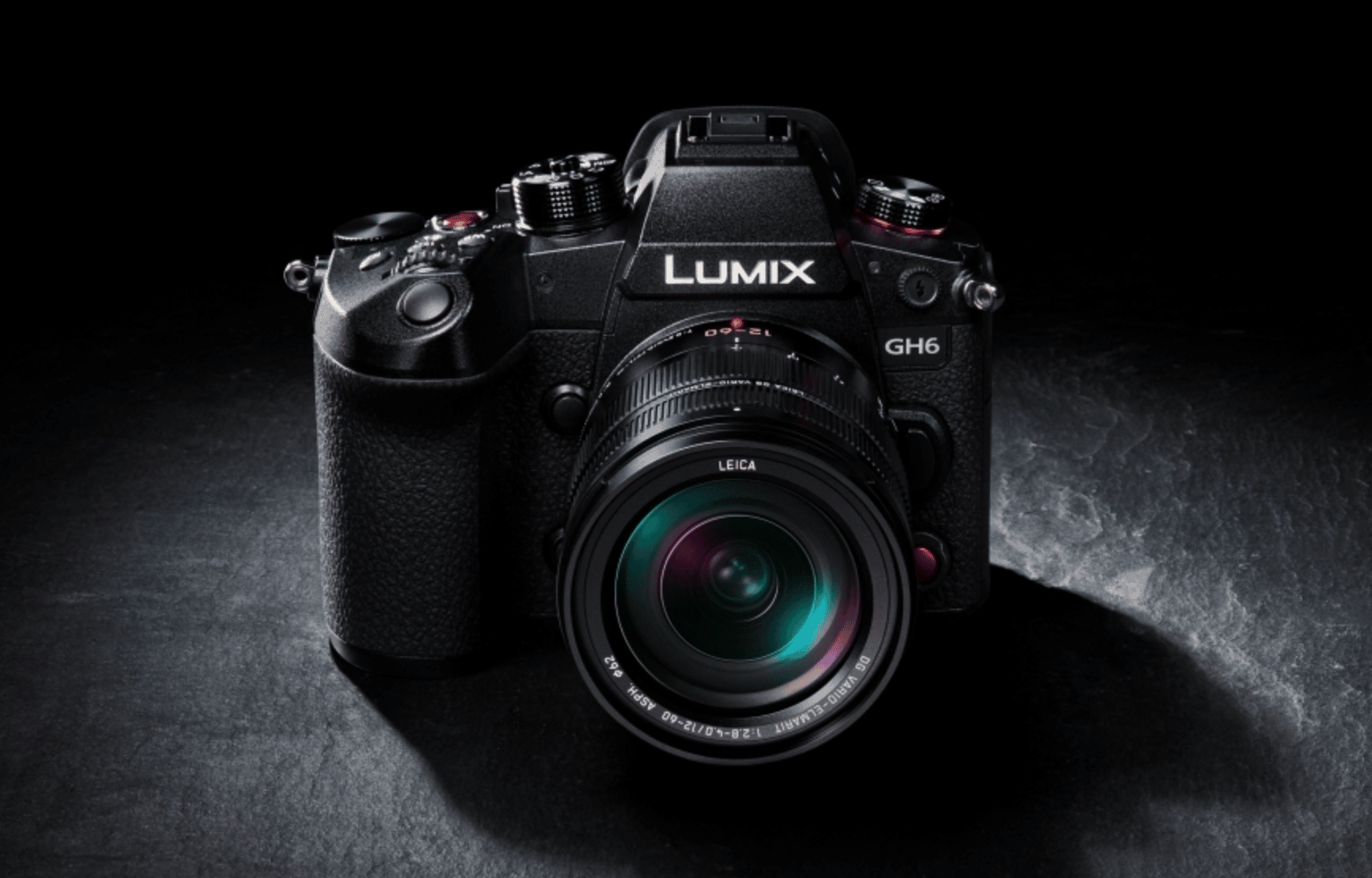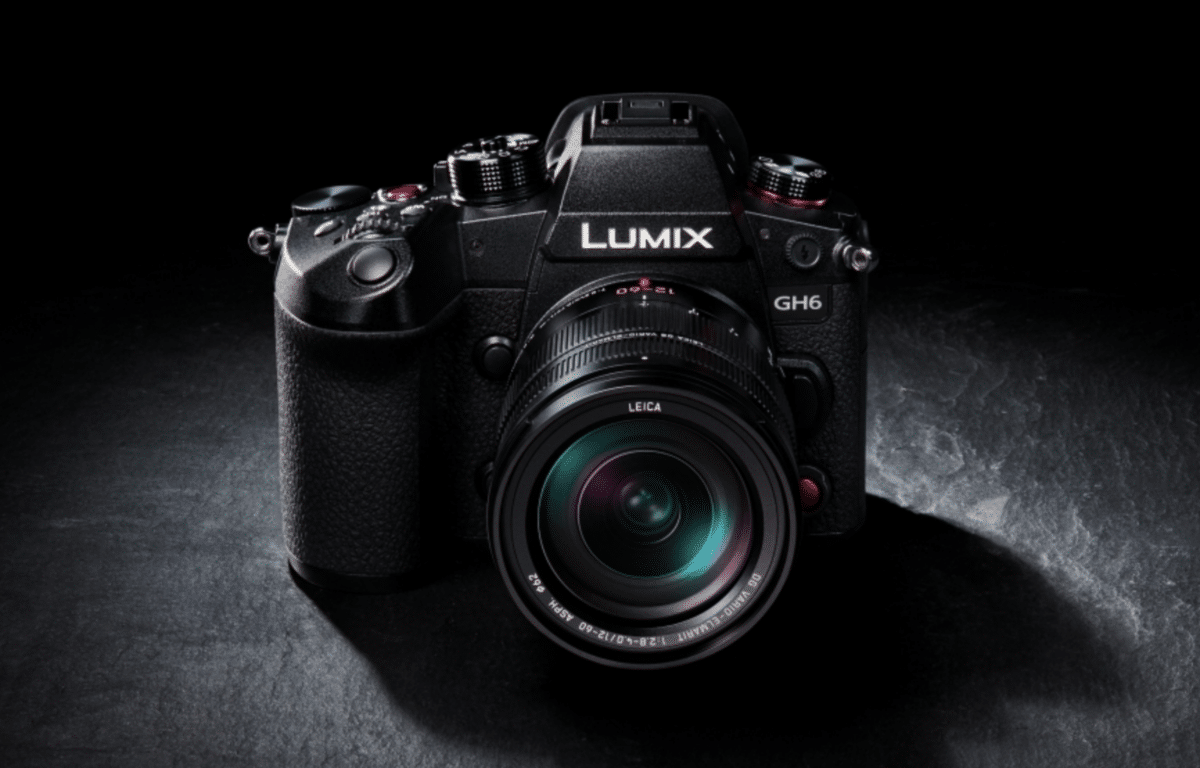 Pros and Cons
Pros
Records at 5.7K60 and 4K120
Huge range of video options
Internal ProRes 422 HQ support
25MP stills with 100MP multi-shot option
Excellent image stabilization
Magnesium build with dust and splash protection
Subject recognition for people and animals
Great handling
Active cooling for long-form recording
Cons
Excessive noise if you lift shadow details for Raw stills
Requires pricey CFexpress cards for highest-quality video
DFD Contrast autofocus not ideal for action photography
Larger and heavier than GH5 II
About the same
One might argue that MFT cameras have a lot of advantages compared to full-frame and that they therefore serve a purpose.
Technically speaking, there is nothing that prevents them from taking just as good pictures. Despite a smaller camera body. The optics do not need to be as large and advanced to do the same job with a small MFT image sensor as what is needed for a larger 35mm sensor. This means less to carry around, at a lower price for both the camera body and the lenses.
If you're going into nature and bringing a full-frame camera with both telephoto, macro, and wide-angle lenses, in addition to the standard zoom lens, you should have a large backpack – and a strong back. And an expensive and powerful tripod that can handle the extra weight. Everything becomes more expensive, without the images needing to be better. With an MFT camera, everything fits in a camera bag and the tripod hardly needs to exceed a kilo.
The advantage of full-frame
We do note that full-frame cameras are becoming increasingly popular for dedicated still photographers. Especially for portrait photography, it's easier to get a real sense of depth and a nice bokeh effect (deeper depth of field). And if you plan to take pictures for large prints and posters, you will get sharper images all the way down to the pixel level with full-frame than with a corresponding MFT camera. In theory.
An MFT camera may also need a slightly higher ISO value in poorer lighting conditions than a corresponding full-frame camera that has a larger pixel area to capture light. But modern backlit image sensors have made the difference less and better processing algorithms have contributed to the best MFT cameras coming very close to full-frame in this area.
Video makes the difference
If you want to use the camera to film video as well as photograph, then the more compact MFT cameras have additional advantages.
Firstly, the autofocus is faster because it works with a physically smaller area. Sports and nature photographers who only have one chance to get the subject in focus often find it much easier to work with an MFT camera. Additionally, it is much less complicated to manufacture a zoom lens with a larger zoom range.
Finally, almost all video cameras have a shutter that processes line by line, instead of the entire field of view at once. It takes longer to "roll over" a full-frame sensor than a smaller MFT sensor. In practice, therefore, you will get a bigger problem with shutter distortion, where objects appear to bend during quick camera panning. A phenomenon also called rolling shutter. A handheld camera that is zoomed in far can quickly give problems with an image that shakes like jelly, and the problem becomes even bigger with full-frame.
The GH6 is the most advanced MFT video camera. This is why there is room for the Panasonic Lumix GH6 and why many videographers jumped for joy when they heard it was coming. It offers a long list of video treats. For one, you can finally photograph in 4K Cinema resolution with up to 100/120 frames per second (fps). This is faster than any other camera I know of in its class, including the dedicated video camera Blackmagic Pocket Cinema 6K Pro. With GH6, you can go as high as 5.7K with 50/60 fps, giving you many options during post-processing. For example, crop an excerpt without losing pixels when exporting to 4K.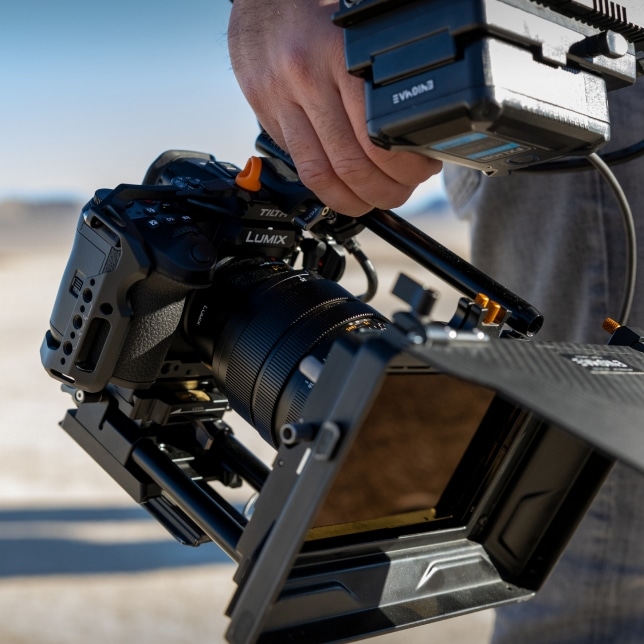 You also have the option to shoot with up to 5.8K in 4:3 format, at either 24 or 25/30 fps. Then you can use an anamorphic lens, which gives an image in true cinema wide format. Just remember to stretch the image during post-processing, otherwise everything will look compressed.
The GH6 offers a high dynamic range with V-Log. For the highest quality and greater possibilities for image editing, you can shoot in V-Log, which offers more than 12 steps of dynamic range. When you store on a CFexpress card, you can shoot in Apple ProRes and a bitstream of up to 800 Mbit/s! A LUT can be chosen in the camera to display the image normally on the screen, instead of the pale image usually seen when using log filming.
Another important feature of the GH6 is that the USB-C port can be used to store video directly on an external SSD! This can be much more convenient than working with multiple memory cards, and storage space is much cheaper. And that's good because gigabytes disappear quickly when filming in full quality.
GH6 is fully loaded with features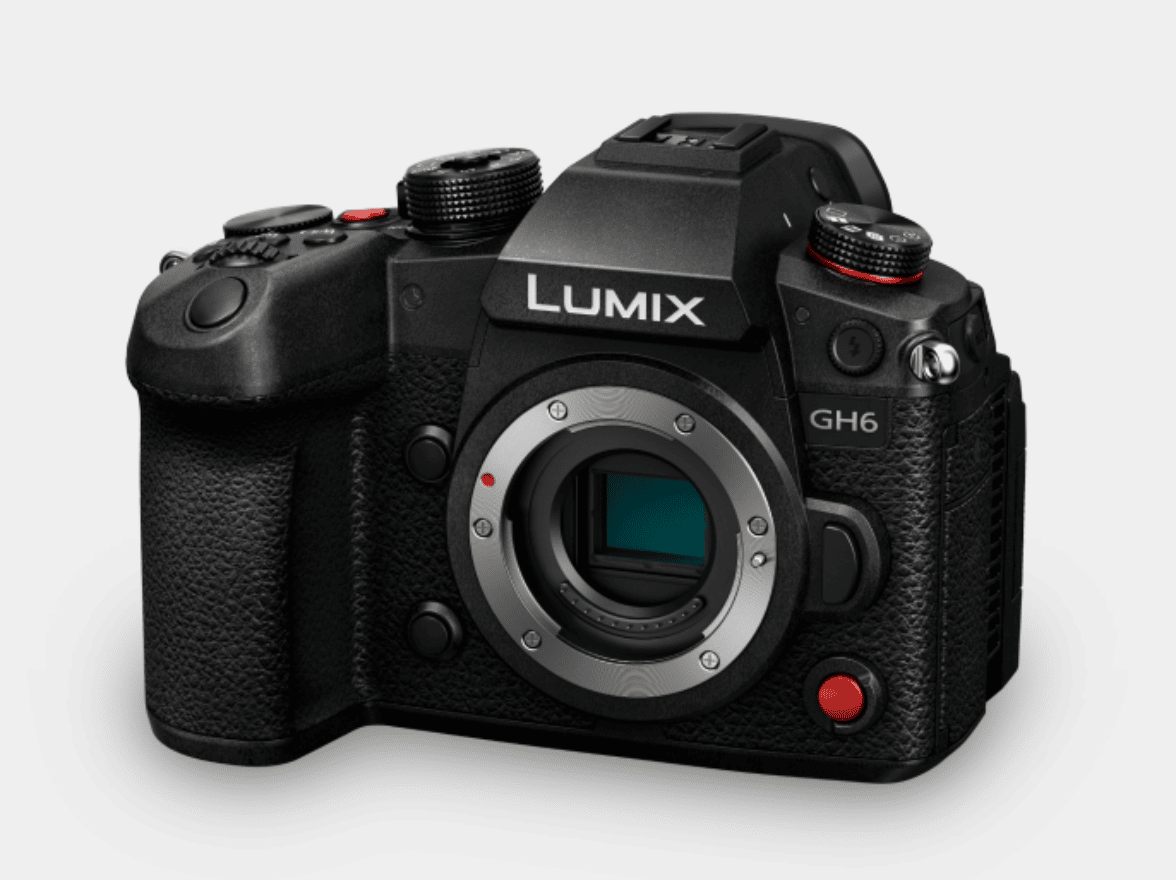 Just like its predecessor GH5, GH6 has no recording time limit, it's just a matter of letting the camera record until the memory card or battery runs out. The autofocus has been improved from the previous model. Although it is contrast-based and not phase-based like many other cameras have switched to, here the system is still what Panasonic calls "depth from defocus," which interprets the distance from the camera by making a small focus adjustment and then analyzing how the image has changed. Then the camera knows exactly what to do to get the image in perfect focus. On paper. In GH6, the pace of this has increased since GH5, and since autofocus has not been Lumix cameras' biggest strength in the past, especially on video, this is exciting.
The screen, which can be angled both upwards and sideways, is razor sharp. In GH6, the brightness is significantly greater than in S1H, it would not surprise me if it is the brightest screen I have seen on a system or video camera! It provides a good overview of the image when shooting outdoors in direct sunlight and means that you do not need to use the viewfinder or external monitor.
Advanced menus
It is not surprising that a camera that can do so much also has quite extensive menus that one must familiarize themselves with. Each sub-menu is as long as a bad year and it is important to have the right approach when activating different functions. Fortunately, both the aperture and shutter are easily accessible on their own dials when the camera is in manual mode and there are separate buttons for ISO and white balance. In other words, you have good control over the overall functions that a photographer needs all the time.
Good but not perfect autofocus
The Panasonic camera does a good job of keeping focus on faces, mostly even when handheld, when panning back and forth between different faces. It happens that it misses and even when you have only one person in the shot, who is walking towards the camera, it's not always the camera can manage to keep the face in focus. A person sitting still, however, is no problem at all.
The everyday use of autofocus in GH6 is good. It is much better than in its bigger brother S1H, but still lags behind the best. The dedicated video camera Blackmagic 6K Pro has much better autofocus than GH6, the same goes for the MFT competitor Olympus OM System OM-1.
The autofocus does not always keep a steady focus, it sometimes releases and starts over. This is especially evident with high-speed video that has been slowed down. Water droplets from a dripping faucet filmed in 4K/100 fps and slowed down to 25 fps show that there is a slight wobbling between each frame. But slow motion is still fun, with GH6 as well! And it's extra cool that the camera also records sound when filming at high speeds, so it's possible to have sound in slow motion. But the autofocus's hesitation is still a real annoyance.
Fantastic image stabilization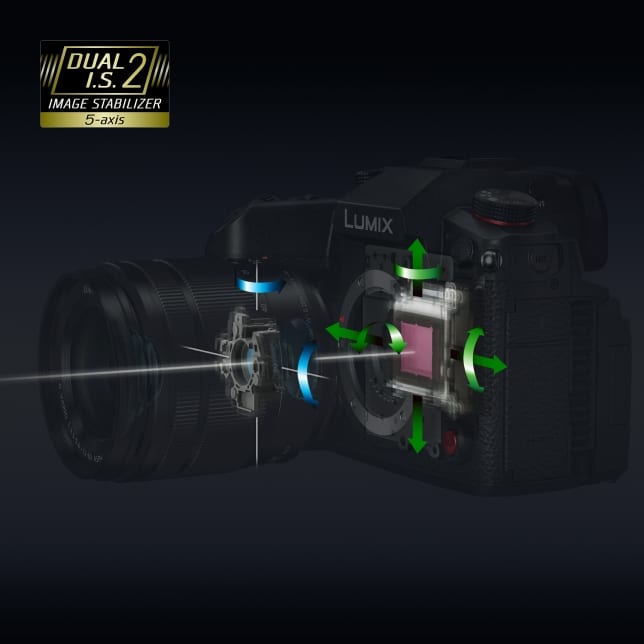 The in-camera 5-axis image stabilization is fantastic and becomes even better with the additional stabilization in a lens such as the Panasonic-approved Leica 12-60 f2.8-4.0 (H-ES12060). You can shoot handheld while walking and still get super-stable video that you would typically only get with a gimbal.
The GH6 is a great camera for both video and still photography. It takes beautiful images and has many options. The camera takes noise-free images up to ISO 1600, but from ISO 3200 it starts to become visible. ISO 6400 works okay, while 12800 has too much noise. 25600 is not recommended to be used.
High-resolution images
GH6 handles Hi Res photography handheld! This camera is so powerful that you no longer need a tripod for such photography. And the function is easily accessible on the left wheel, instead of having to bring it out in the menu system. The principle is that the camera quickly takes multiple exposures of the same section, while the image panel moves a tiny bit on the pixels between each exposure. Then it's put together into a single image, which can be as much as 100 megapixels in size! All this happens in the camera, so you get a completely finished JPG or RAW file (or both) immediately.
And it works! If you take a picture of an object at rest, many more details are visible in the image. There are some artifacts if there are movements in the image, but it's perfectly fine to take a picture handheld and get it super sharp. You can't zoom in completely in the image pixel by pixel and expect not to see any distortions at all, but in practice, you can at least make a 50% enlargement compared to normal mode. Furthermore, High Res photo works great for removing image noise in dark environments.
75 images per second
The camera can take up to 75 images per second of moving objects. Practical if you're taking pictures of sports events or fast animals in nature. Unfortunately, the autofocus doesn't work then, so the pictures often become blurry. In the normal Continuous-autofocus mode, you get 6-7 images per second, which are sharp. This is approximately half the frame rate of the full-frame competitor Canon R6 and far from Olympus OM-1.
Conclusion:
The Panasonic Lumix DC-GH6, which is the full designation, is a highly appreciated successor to the GH5. With higher frame rates in the highest video resolutions, the ability to store ProRes directly on memory cards and also razor-sharp movies and still images. And with an easily accessible Hi Res image mode with 100 megapixel resolution. It works surprisingly well! The camera is a dream in most areas, once you've gotten used to the menus. In many cases, the GH6 takes as good video as a full-frame camera, and is more user-friendly. But we would have liked to see an even better autofocus. You can't rely 100% on it – it doesn't work for action photography – and that's the only reason we're not giving this camera the full mark.