When you hear someone mention the words 'smart speaker' then the first things that may come to mind are the Amazon Echo and Google Nest Audio, however, even though these speakers are definitely smart, they do just have the same intelligence as any other Alexa or Google Assistant and may also lack the volume and sound quality that you may want to have for your home speaker setup.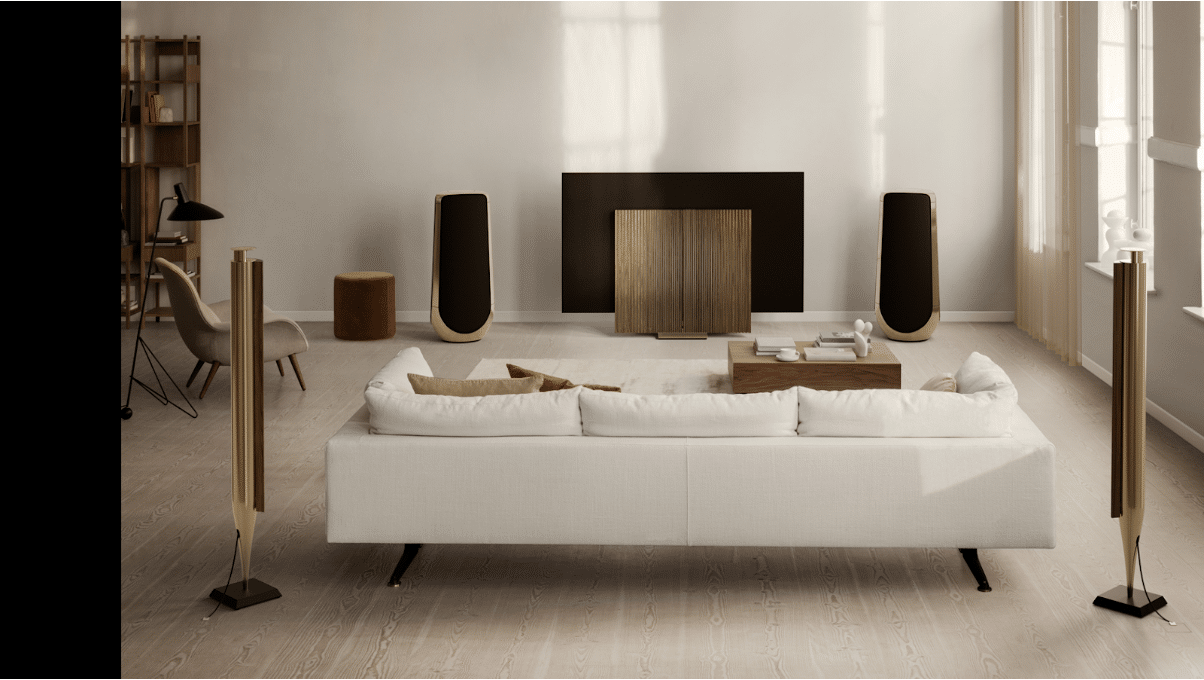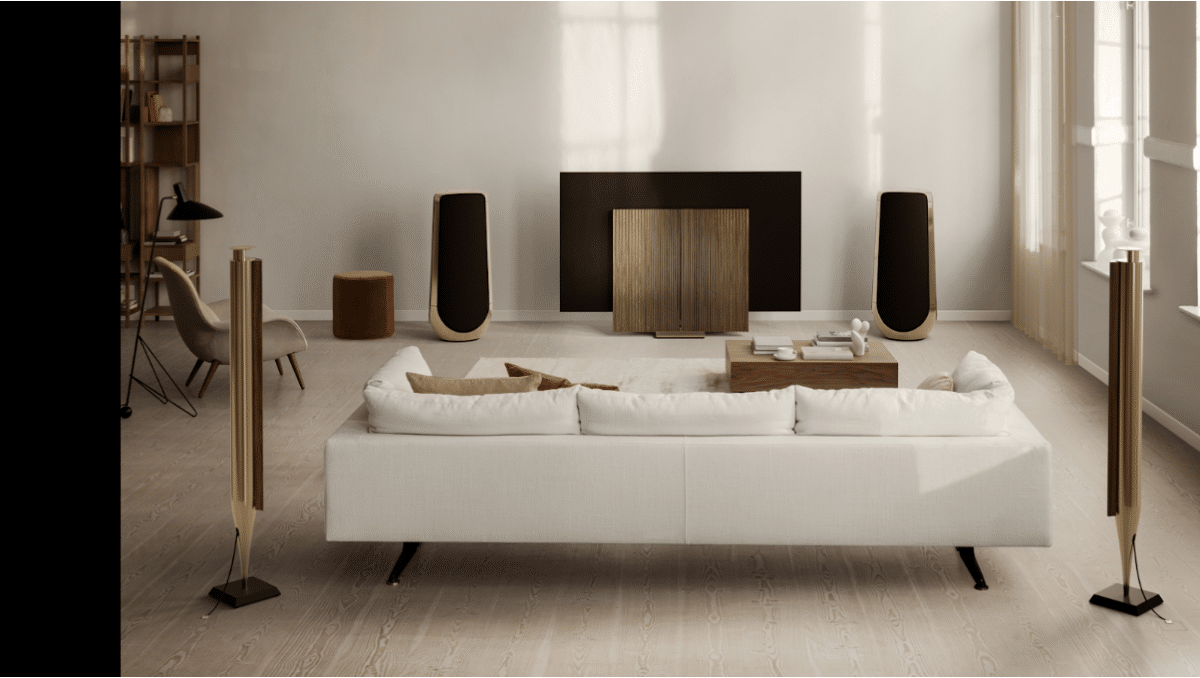 A lot of the more budget friendly smart speakers out there are able to connect to other, larger speakers in order to give you that sound that you may want, however if you are someone with a bigger budget then there are a lot of awesome options out there for you that are a lot more powerful and have also been designed in a specific way to be a stylish art piece in any room you have it in.
Top 6 Luxury Smart Speakers
Naim Mu-so 2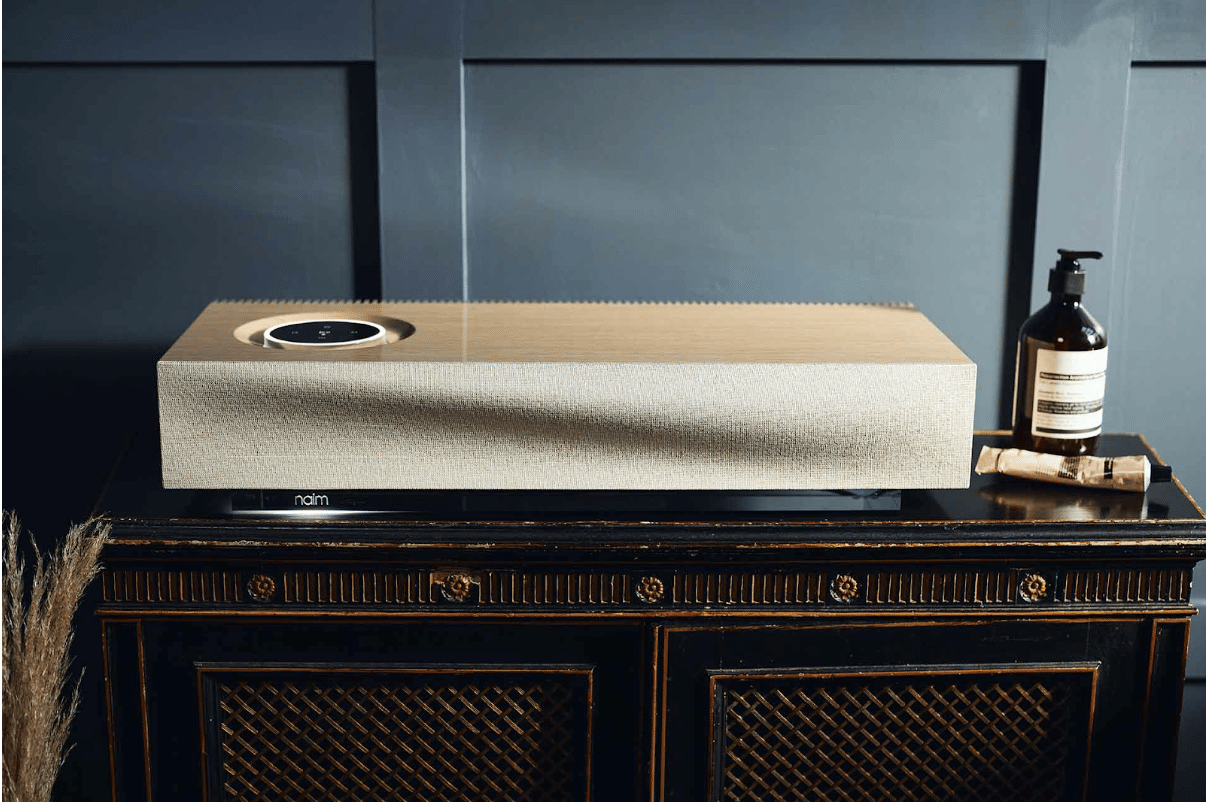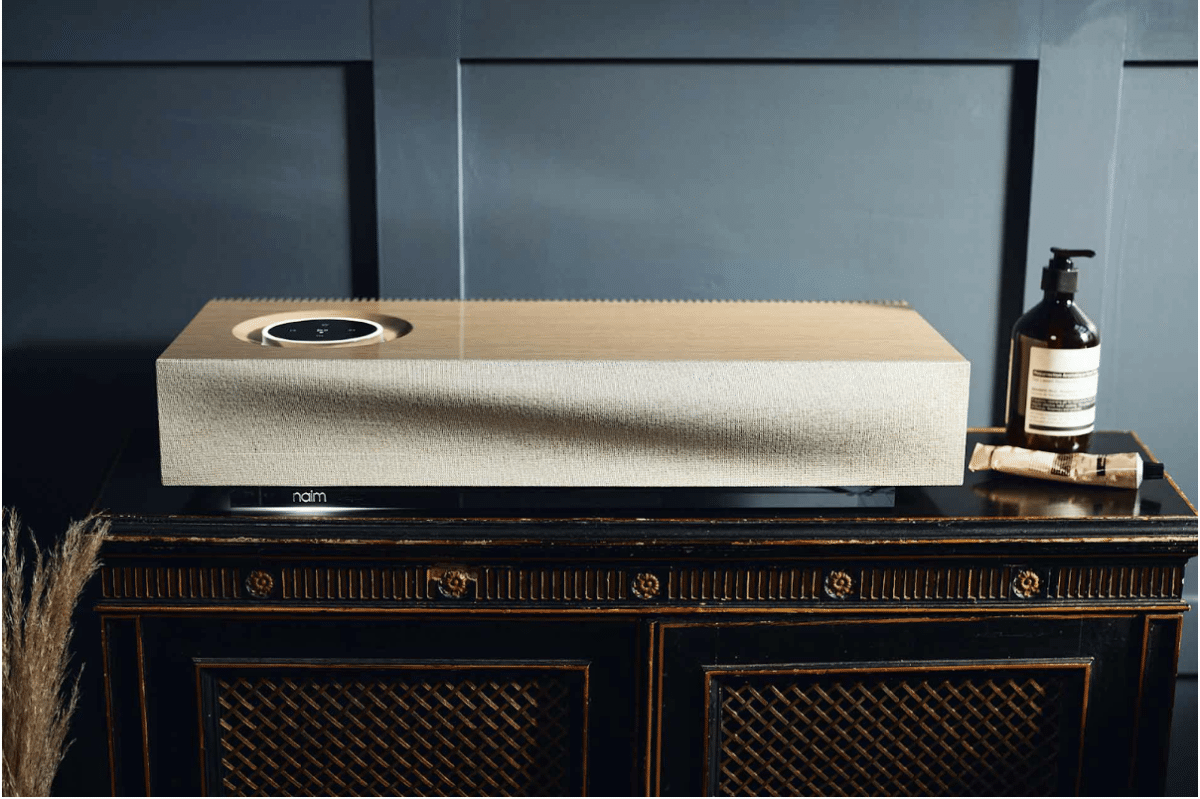 Pros
Great maximum volume
Natural sounding
Cons
Dynamics could be a little sharper
Lack of low-end extension
Price: $1,299
The Mu-so 2, boasting a robust 450-watt output, offers seamless streaming compatibility with popular platforms such as Spotify, Tidal, Chromecast, and also has Bluetooth connectivity, marking a significant leap in Naim's connectivity and convenience offerings. Additionally, the integration of Apple AirPlay 2 support allows users to effortlessly control the Mu-so 2 using Siri voice commands through their Apple devices.
The Mu-so series presents versatile multi-room audio capabilities akin to those offered by Sonos, making it an ideal candidate for transforming into a high-end soundbar when connected to a TV using an HDMI cable. Control can be achieved conveniently through either a traditional remote control or the Naim app, compatible with both iOS and Android platforms.
Bowers & Wilkins Formation Wedge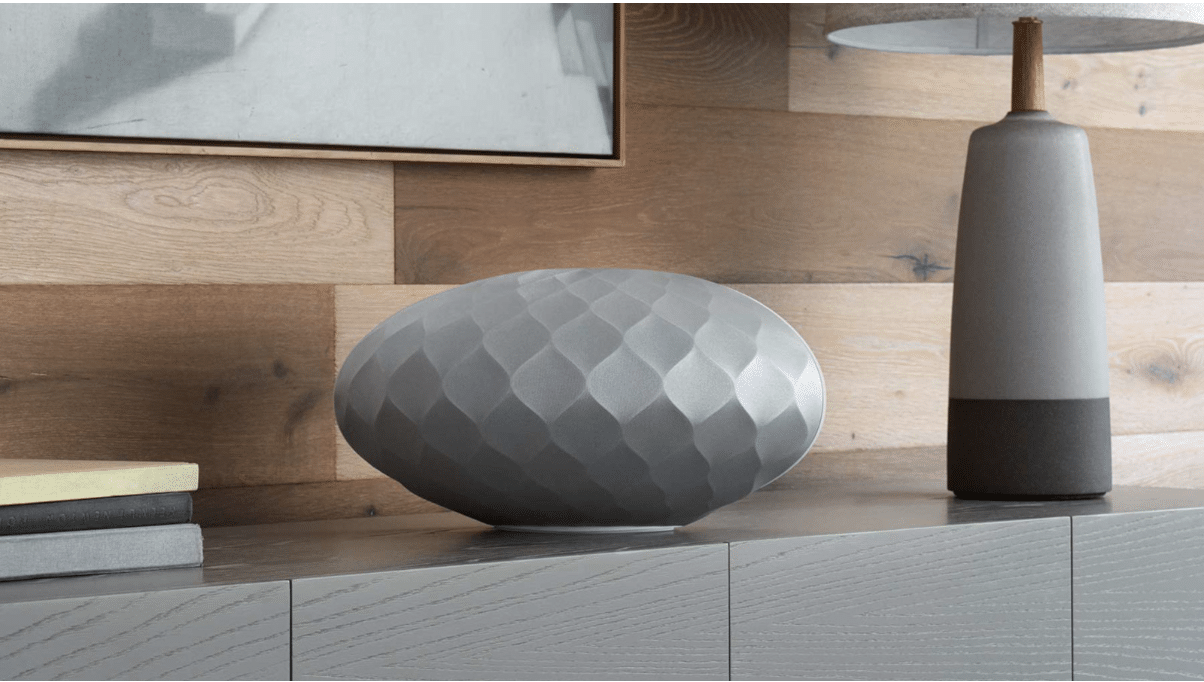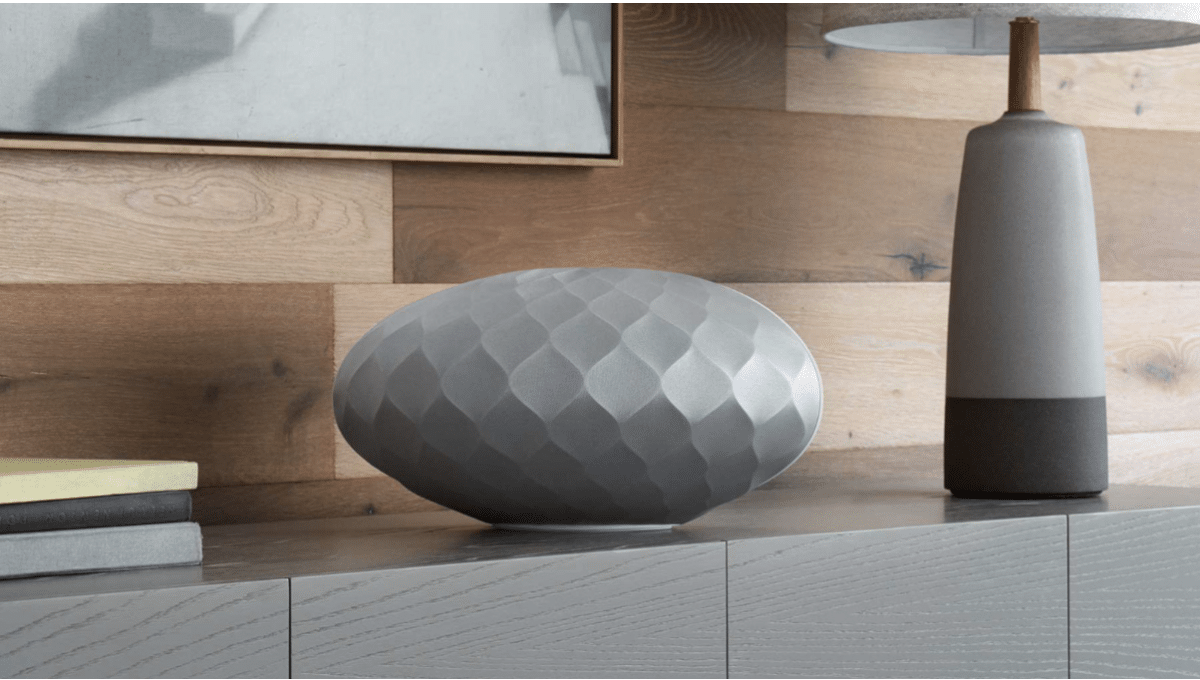 Pros
Great bass and treble adjustments
Loud maximum volume
Cons
Doesn't have a graphic EQ
Companion app is lacking
Price: $805
The Formation Wedge, an intriguingly named wireless speaker hailing from the esteemed British audio manufacturer Bowers & Wilkins, known for its association with Abbey Road, distinguishes itself as a voice assistant-free but technologically advanced audio device. It boasts seamless connectivity options, which includes Wi-Fi, AirPlay, Spotify Connect, as well as Bluetooth. Despite its compact look, which you'll find is available in elegant black or silver finishes, the Formation Wedge promises to deliver expansive, stereo sound that can effortlessly fill a room, making it a versatile addition to any space.
What's more, the Wedge seamlessly integrates with other members of the Formation product family, such as the Bass subwoofer, Bar sound bar, and Duo speaker pair, enabling a cohesive and immersive audio experience.
Bang & Olufsen Beosound Level


Pros
Wide soundstage
Variety of connectivity options
Cons
Sounds better when it is laid flat down
Expensive
Price: $1,999. Buy one here.
Joining the premium wireless speaker segment is the Beosound Level, a creation from Bang & Olufsen. Offered in a sophisticated palette of dark grey or light oak with gold accents. The Level epitomises minimalist elegance in the realm of wireless speakers. Impressively, it boasts a substantial 16 hours of battery life and a versatile design, allowing it to rest on a table, lie flat, or even be wall-mounted. What sets it apart is its modular architecture, facilitating easy component replacement and repair, thereby promoting longevity and sustainability. Rather than discarding or recycling, users can look forward to potential future upgrades, extending the device's lifespan.
Furthermore, the Beosound Level seamlessly integrates with Google Assistant, enhancing its smart capabilities. Its internal configuration includes two four-inch woofers, a two-inch full-range driver, as well as two 0.8-inch tweeters, which as a result provides you with an exceptional audio experience.
Devialet Phantom ll 95DB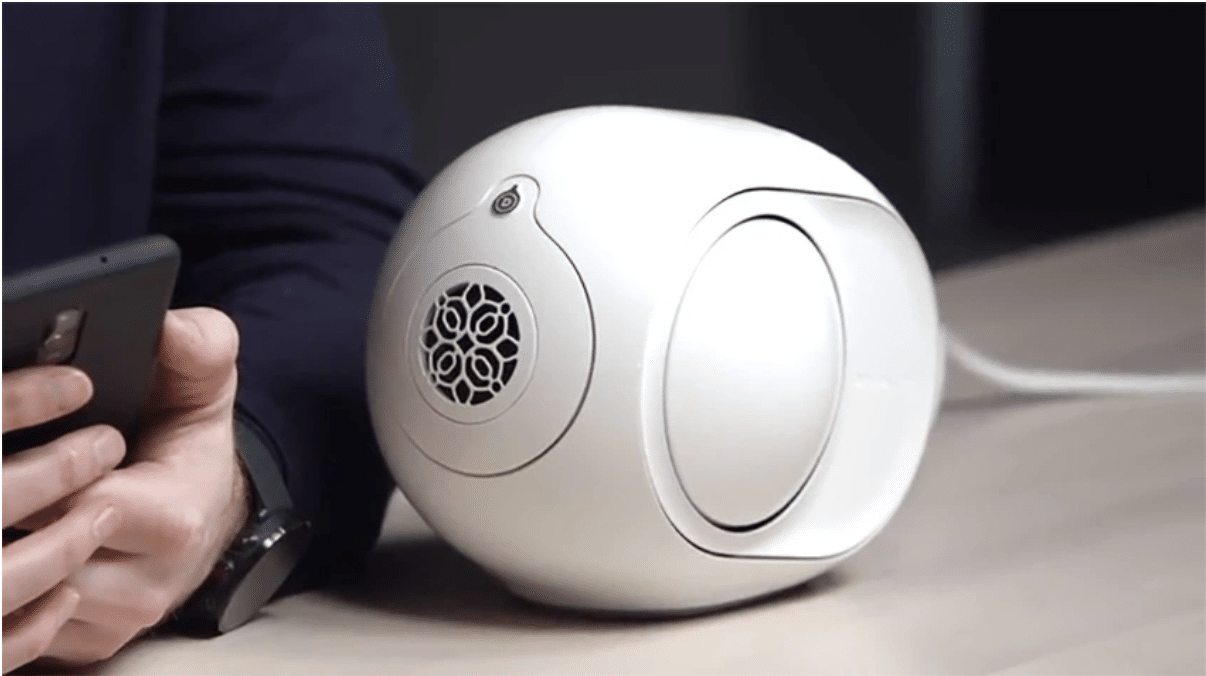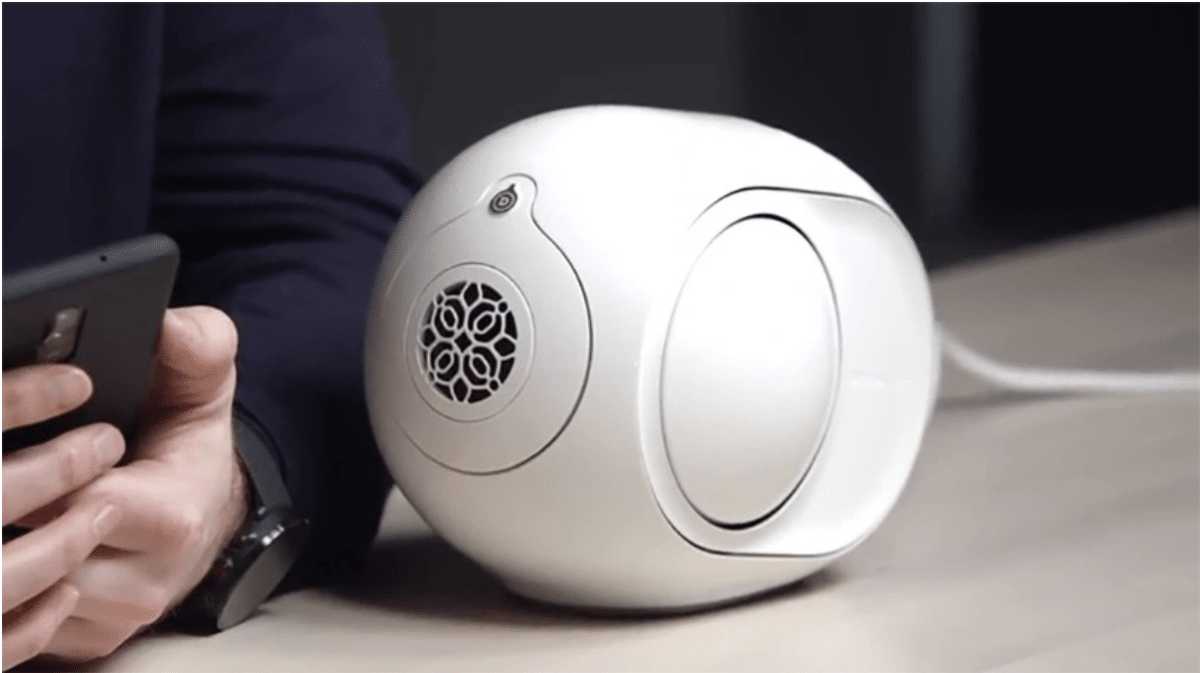 Pros
Great tonal balance in quiet environments
Good performance when at high volumes
Cons
Spatial performance is below average
Tonal balance is uneven
Price: $1,099
While the Phantom II from Devialet may be small in stature, it has gained fame for its formidable 350-watt power output. Devialet is committed to delivering an audio experience free from distortion, saturation, or background noise, ensuring that even at its maximum volume output of 95dB, the sound remains pristine. This commitment extends to exceptional sound quality at lower volumes, setting it apart.
Available in sleek black and white finishes, the speaker offers an array of connectivity options, including AirPlay 2 and Spotify Connect, alongside Wi-Fi, Bluetooth, Ethernet, and provisions for both optical and analog audio cables.
Bang & Olufsen Beoplay A9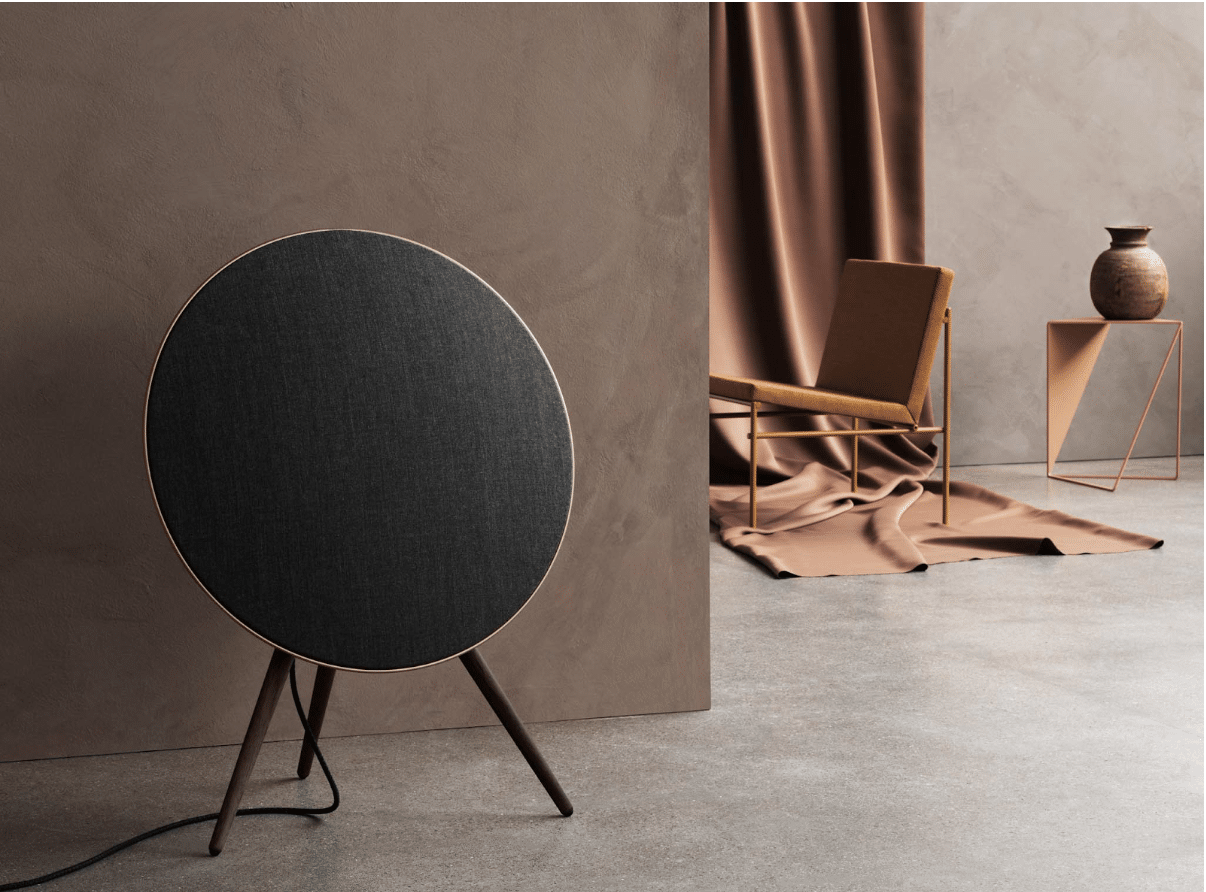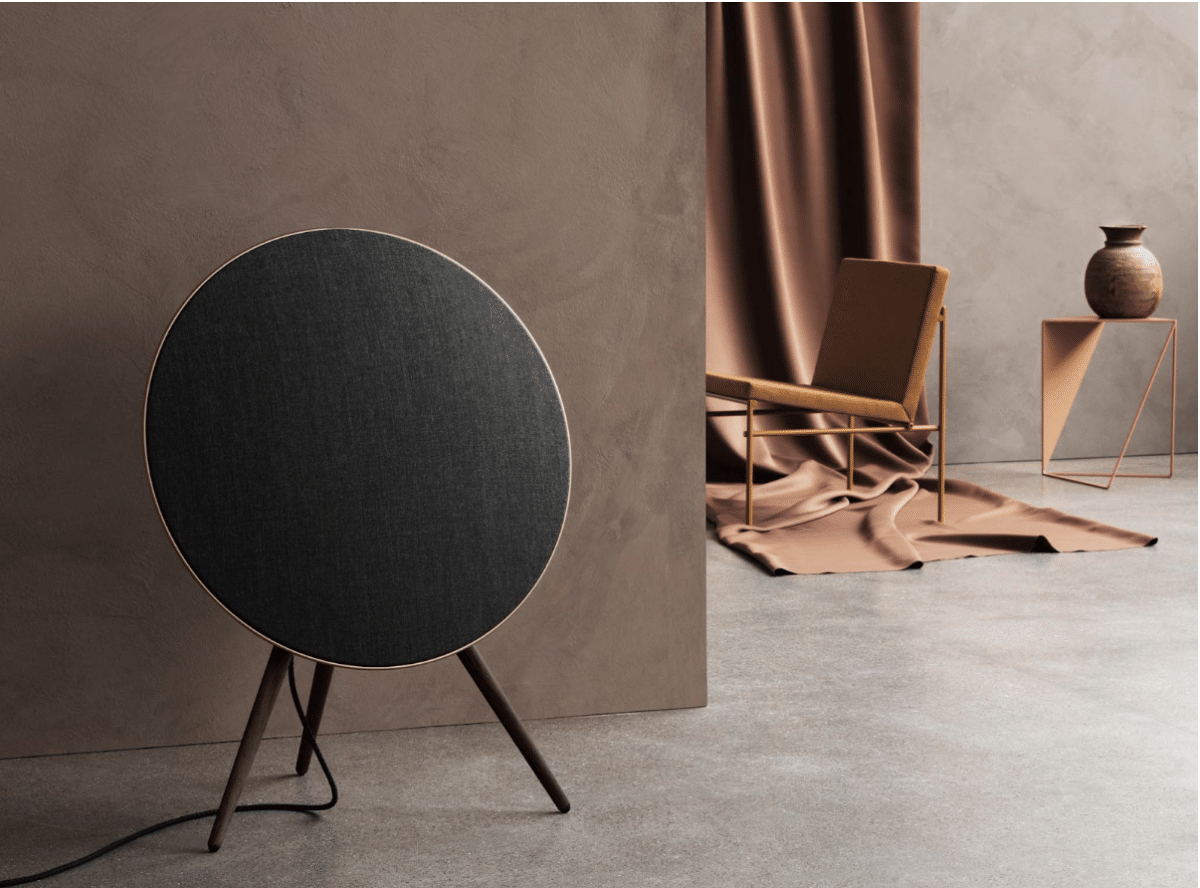 Pros
Rich sound
One of the best looking wireless speakers
Cons
Expensive
Availability is limited in some places
Price: $3,499. Buy one here.
Exuding a timeless aesthetic, the Beosound A9 serves as a striking design focal point, with its original design dating back a few years. However, it recently received substantial internal enhancements in its fourth generation, including the incorporation of Google Assistant for voice-controlled convenience. This sizable speaker, housing a total of seven individual drivers, features a Kvadrat fabric finish, reminiscent of the prestigious Harman Citation range, and is available in an array of captivating colours.
Beyond its native Google Assistant support, the Beoplay A9 extends its versatility with compatibility for Apple AirPlay 2 and Google Chromecast, enabling seamless multi-room music streaming.
This large smart speaker weighs just over 32 pounds and measures 27 inches in width and 35 inches in height when positioned on its distinctive three-legged stand, this grand speaker functions not only as a formidable music system but also as a statement piece in any space. Crafted from a harmonious blend of fabric, wood, and aluminium, the A9 offers finish options in black, white, "smoked oak," and features exquisite bronze detailing.
Bang & Olufsen Beosound 2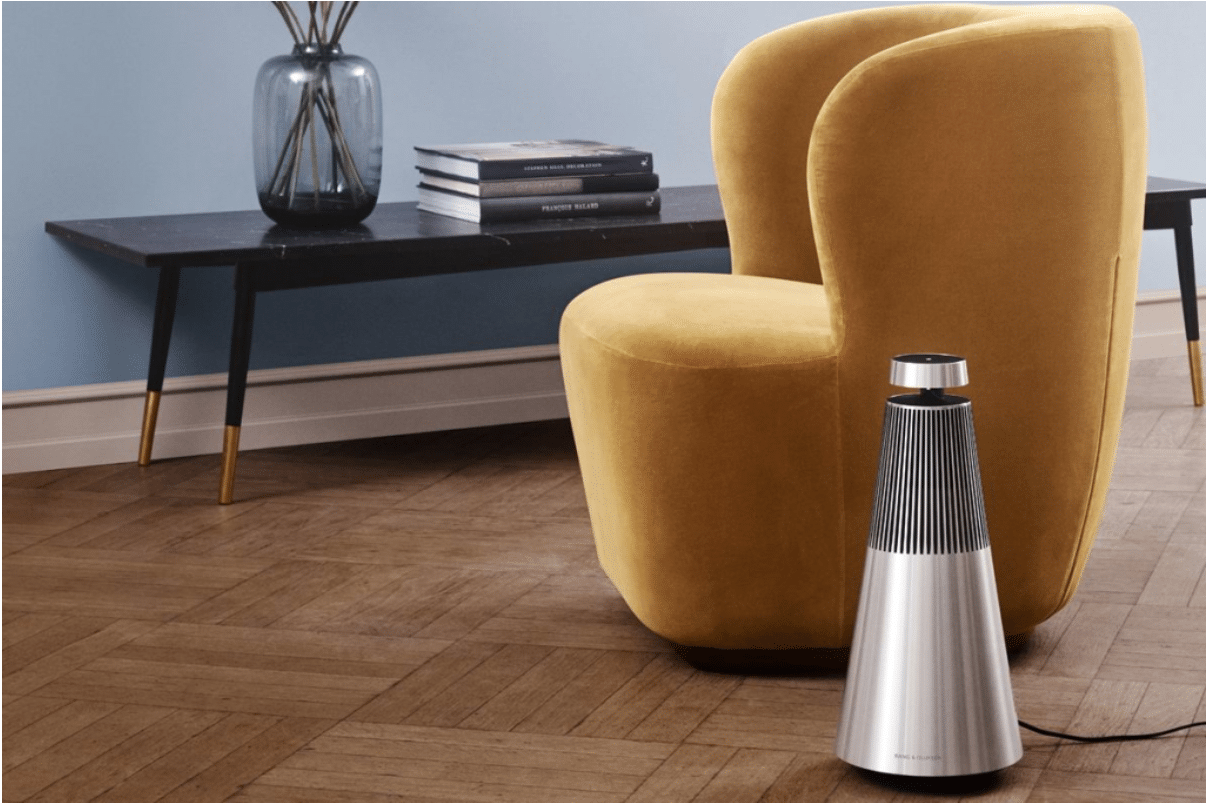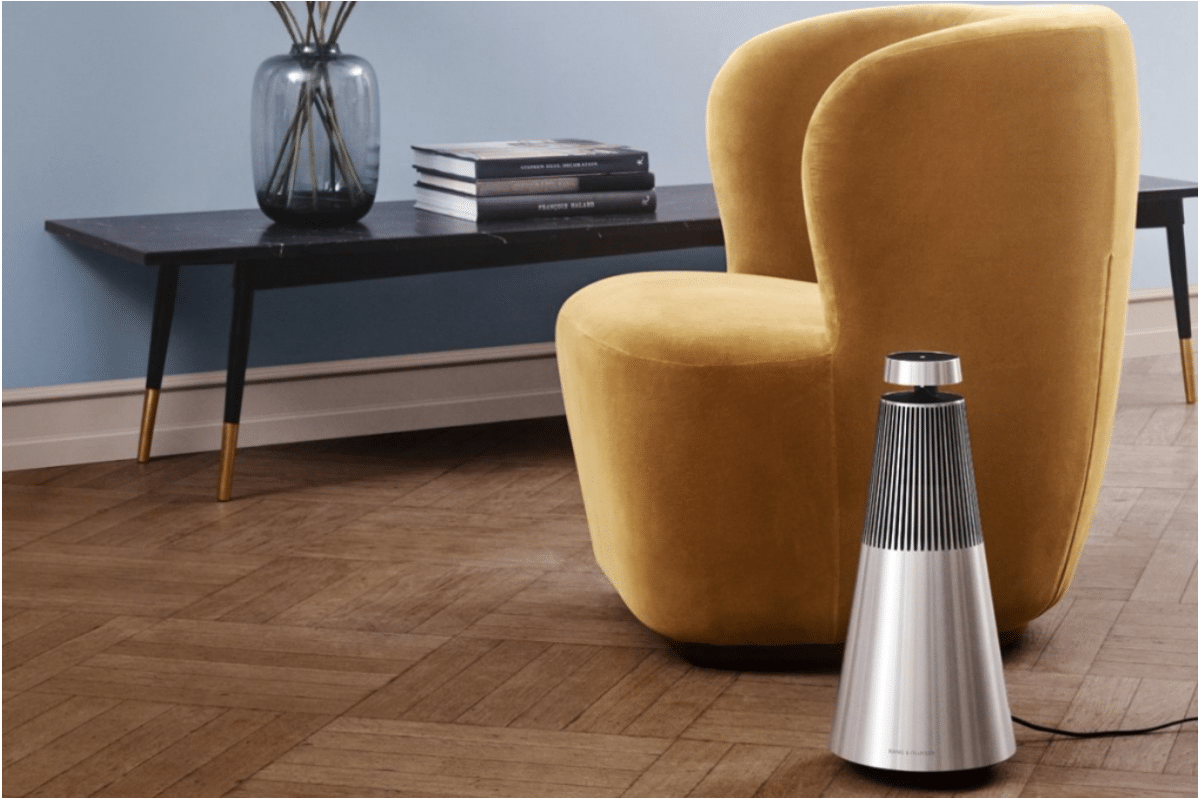 Pros
Great design and aesthetics
Midrange clarity and detail is amazing
Cons
Amplifiers can be bypassed
Bluetooth standard is outdated
Price: $1,995. Buy one here.
The Bang & Olufsen Beosound 2 has a distinctive, cone-shaped aluminium speaker and comes equipped with integrated Google Assistant functionality, alongside Google Chromecast compatibility and B&O's proprietary Beolink Multiroom system, complemented by Bluetooth 4.2 connectivity.
Managing your music experience is a breeze with multiple control options at your disposal. You can interact with the assistant through voice commands, utilise the Google Home app on your smartphone, or access a user-friendly control panel. The device features a quartet of programmable buttons, which can be customised for specific tasks, such as requesting weather forecasts from Google Assistant or initiating playback of your favourite radio station.
In addition to its Google Assistant integration, the BeoSound 2 also seamlessly integrates with Apple's ecosystem, boasting built-in AirPlay 2 support. This means you can command Siri on your Apple device to take charge of the speaker as well. Under the sleek exterior lies a powerful audio setup, including a substantial 5-inch woofer, two mid-range speakers, and a single tweeter.
Final Words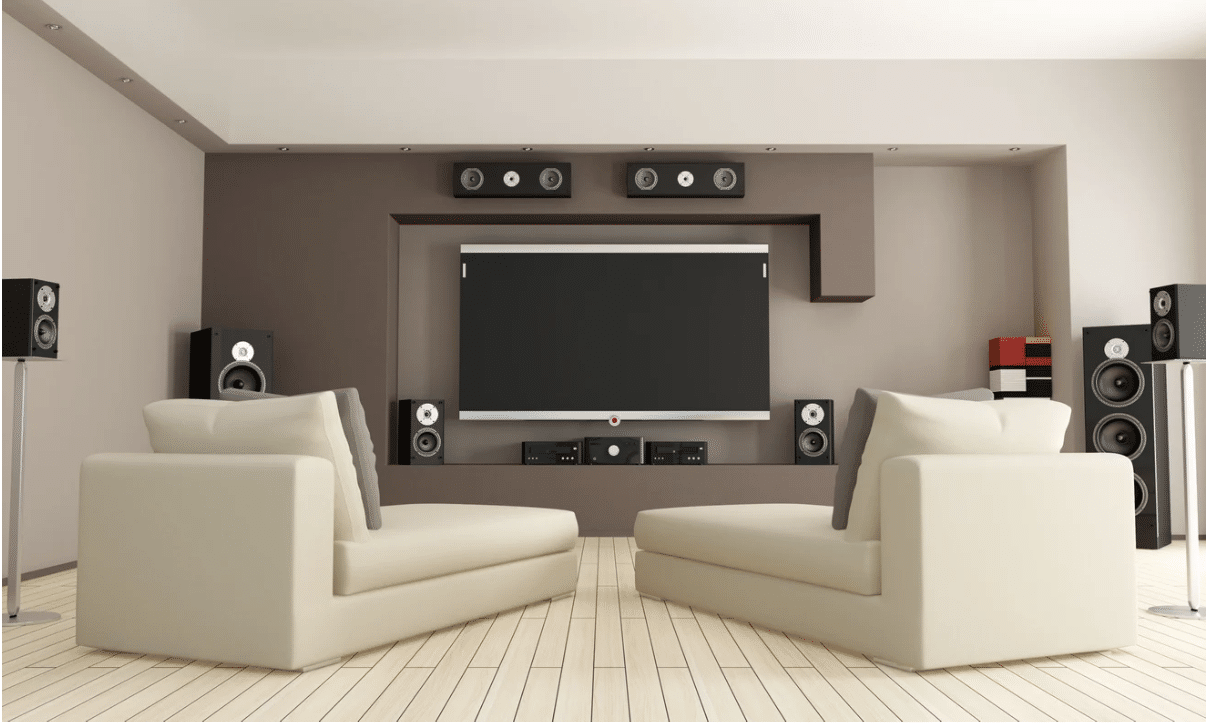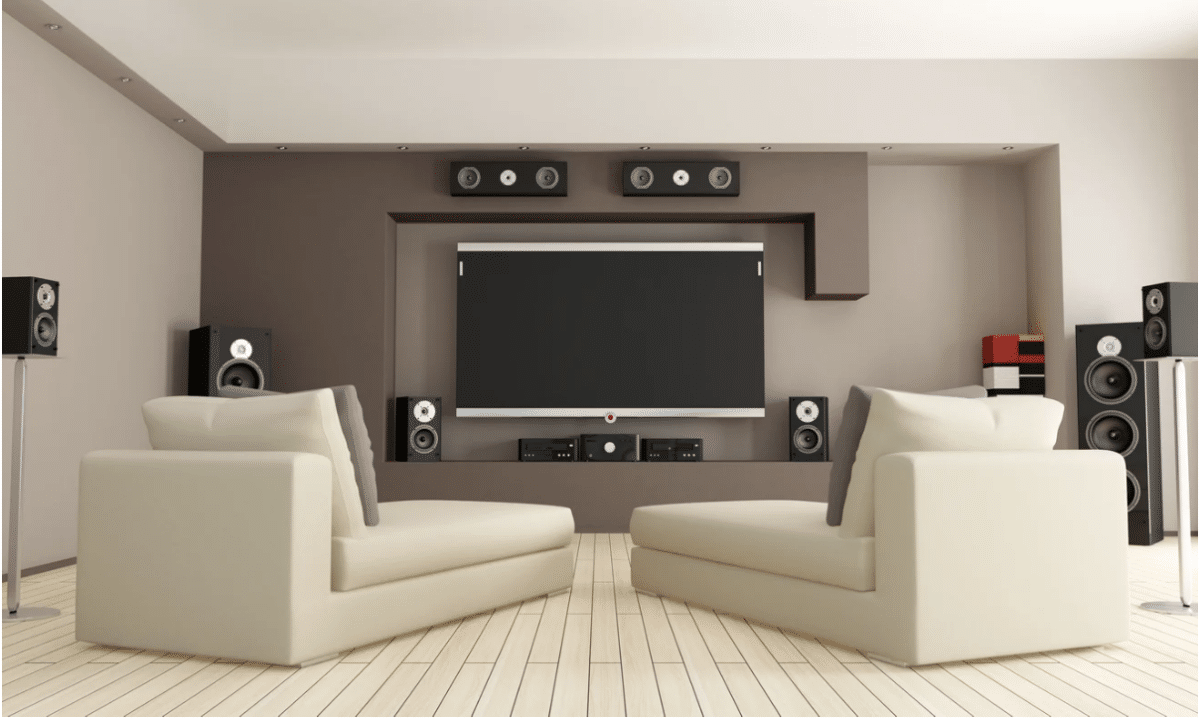 In 2023, the luxury smart speakers are redefining sound and style. You have the Naim Mu-so 2 delivering an incredible 450 watts of power as well as seamless streaming with Siri control. Next up you have the amazing Bowers & Wilkins Formation Wedge that combines elegance with room-filling sound. You can't forget about the popular premium speaker brand, Bang & Olufsen and their Beosound Level that offers longevity as well as Google Assistant integration. You also have the reliable Devialet Phantom II, which promises distortion-free audio and lastly you have the Beoplay A9, which is a statement piece with Google Assistant and exceptional sound.
All of these awesome premium smart speakers mix together both luxury as well as innovation perfectly and as a result you get an unmatched audio experience to enjoy.