Bang & Olufsen is renowned for producing speakers that combine exceptional aesthetics with top-notch audio quality, whether they operate via Bluetooth or other means. Within the Bang & Olufsen audio product lineup, there are two primary categories: Beolab, catering to the discerning hi-fi enthusiasts, and Beosound, encompassing the more consumer-oriented offerings.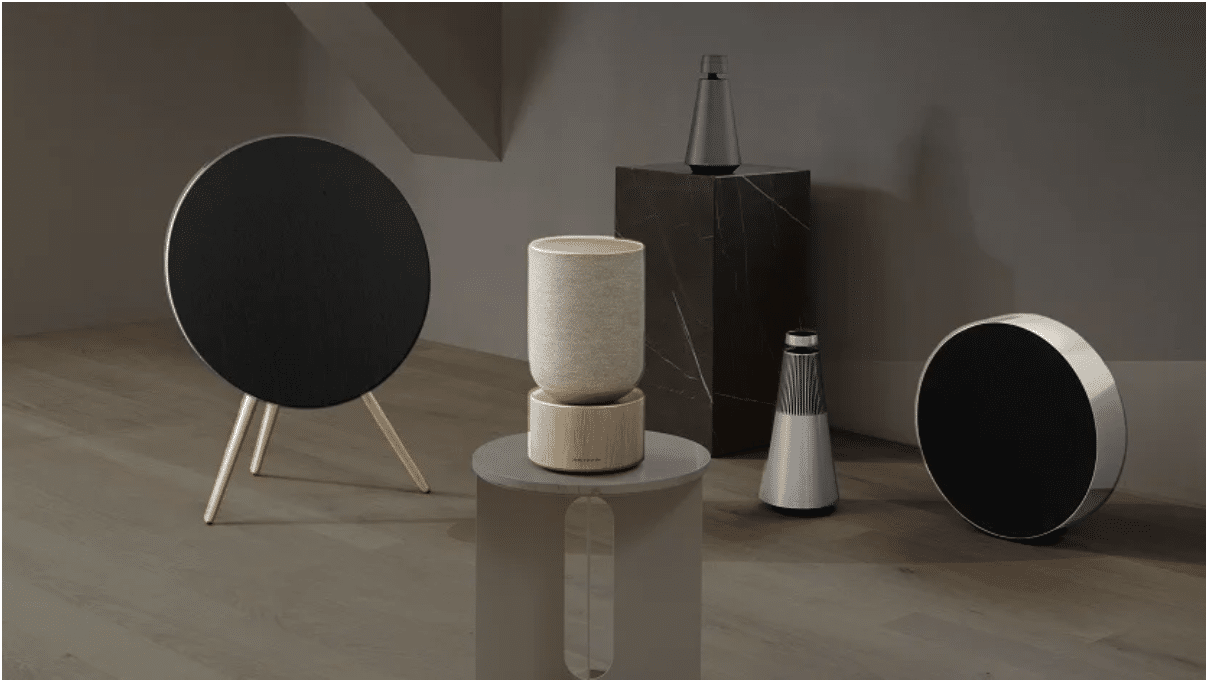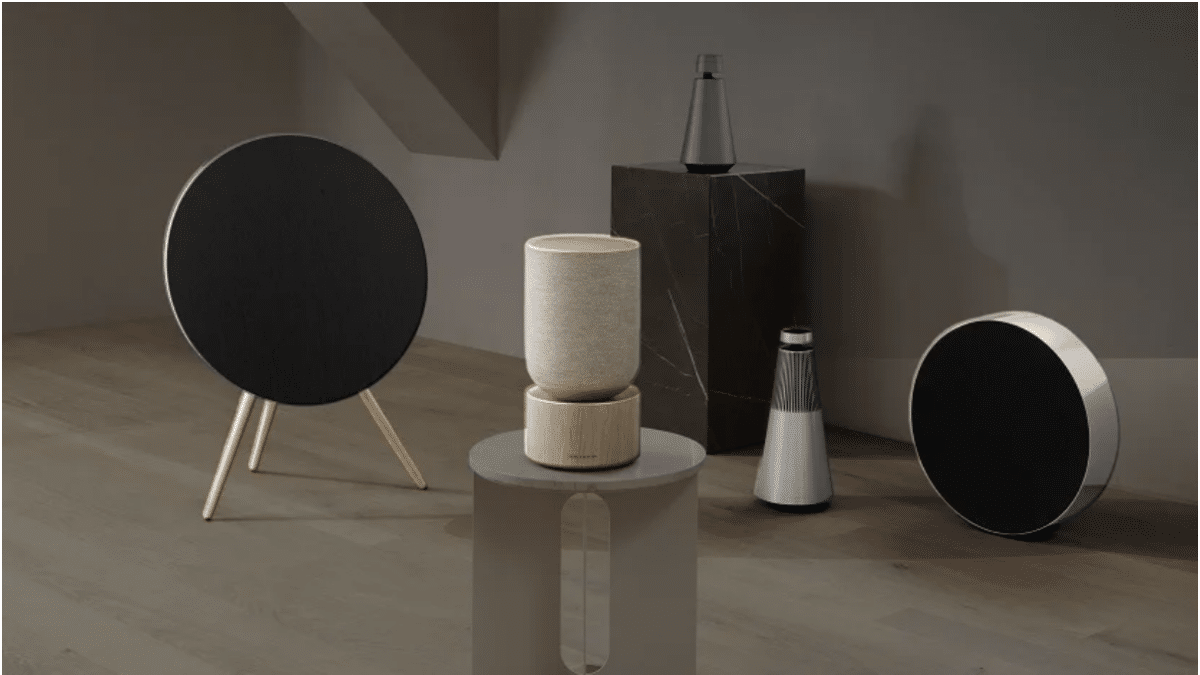 The Beosound category boasts a broad spectrum of products, including portable speakers, lifestyle speakers, and even a few soundbars. We have singled out our personal favourites from this diverse range. Additionally, it's worth noting the enduring presence of the Beolit product, a brand dating all the way back to 1939. In this article, you'll find some of the best Bang and Olufsen speakers that you can purchase to meet the various needs that you may have for them.
The Best Speaker Overall
Bang & Olufsen Beosound A1 (Gen 2)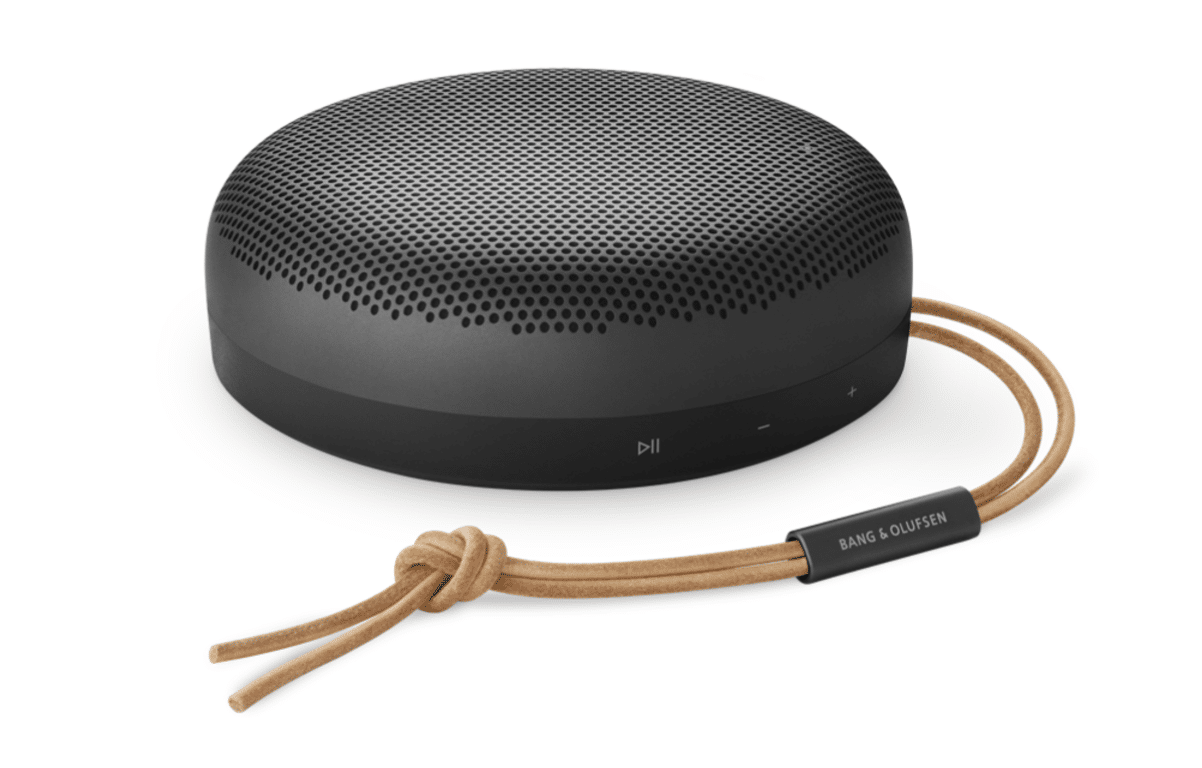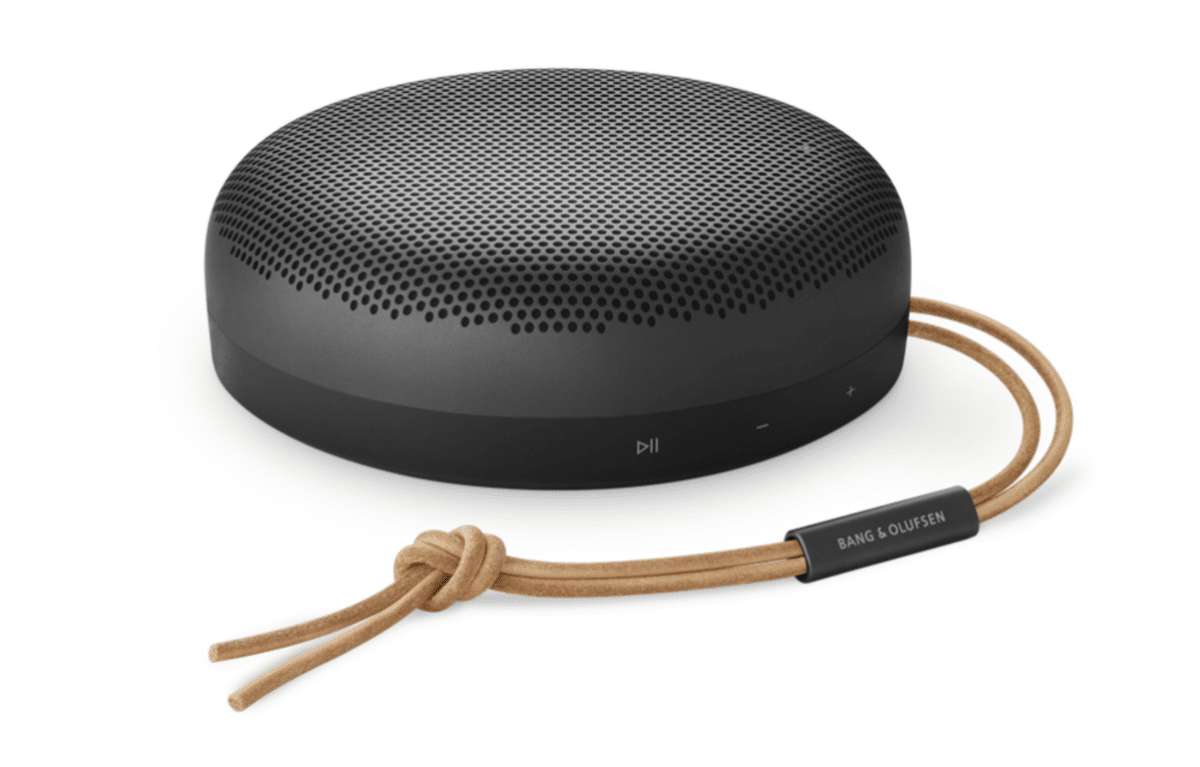 Pros
Weatherproofed
Amazing design and sound
Price: $279. Buy here.
The Beosound, Bang & Olufsen's most portable Bluetooth speaker, underwent a somewhat awkward renaming from the excellent BeoPlay A1. However, this compact speaker packs a punch. While lowering its initial price and subtly updating its design, it presents an enticing package that should resonate with a wide audience.
One limitation of the Beosound is its heavy reliance on Bluetooth connectivity, as it lacks Wi-Fi and AirPlay options. Nevertheless, this is consistent with the original model. The notable enhancements include Alexa support and waterproofing, with the latter being a pivotal factor in its improved performance. Moreover, it now boasts a larger battery, providing an impressive 18 hours of usage per charge.
The Beosound A1 2nd Gen stands out not only for its exceptional sound quality but also for its striking appearance. Its sleek metal body and leather strap make it one of the most aesthetically pleasing portable speakers available, and its robust build matches the quality of its sound. For those seeking a distinctive and high-quality speaker, the Beosound A1 2nd Gen is an excellent choice.
The Best Portable B&O Speaker
Bang & Olufsen Beosound A5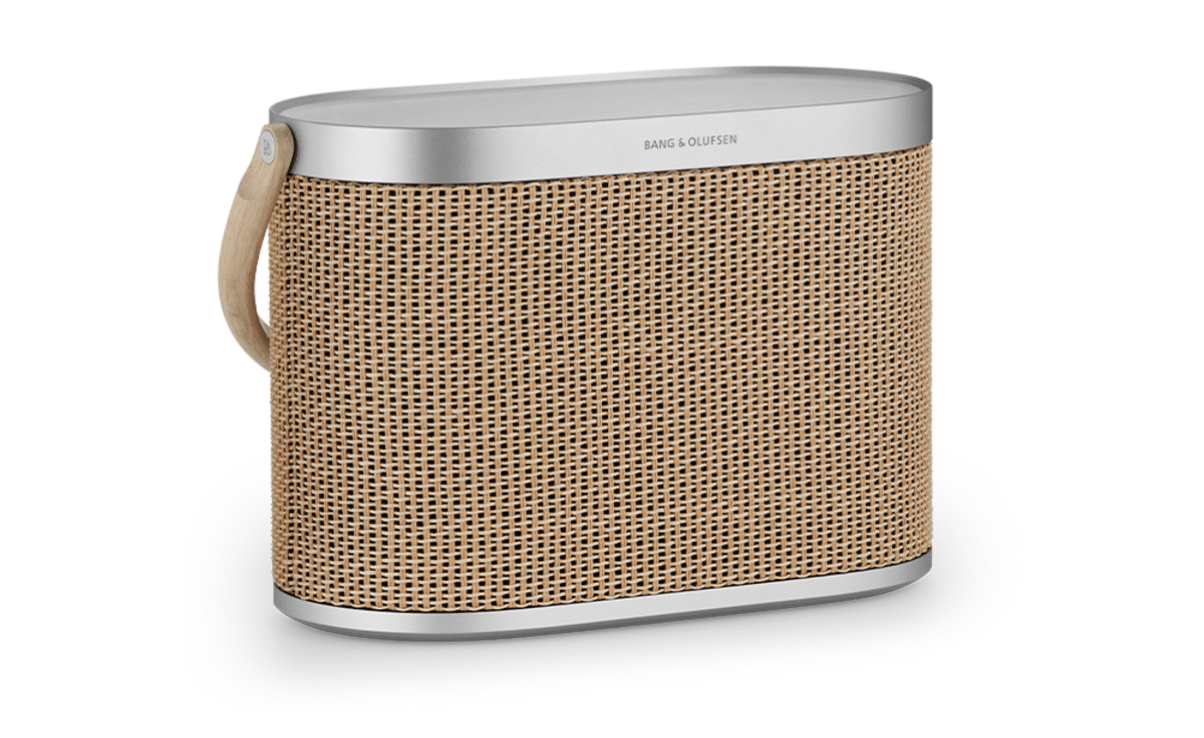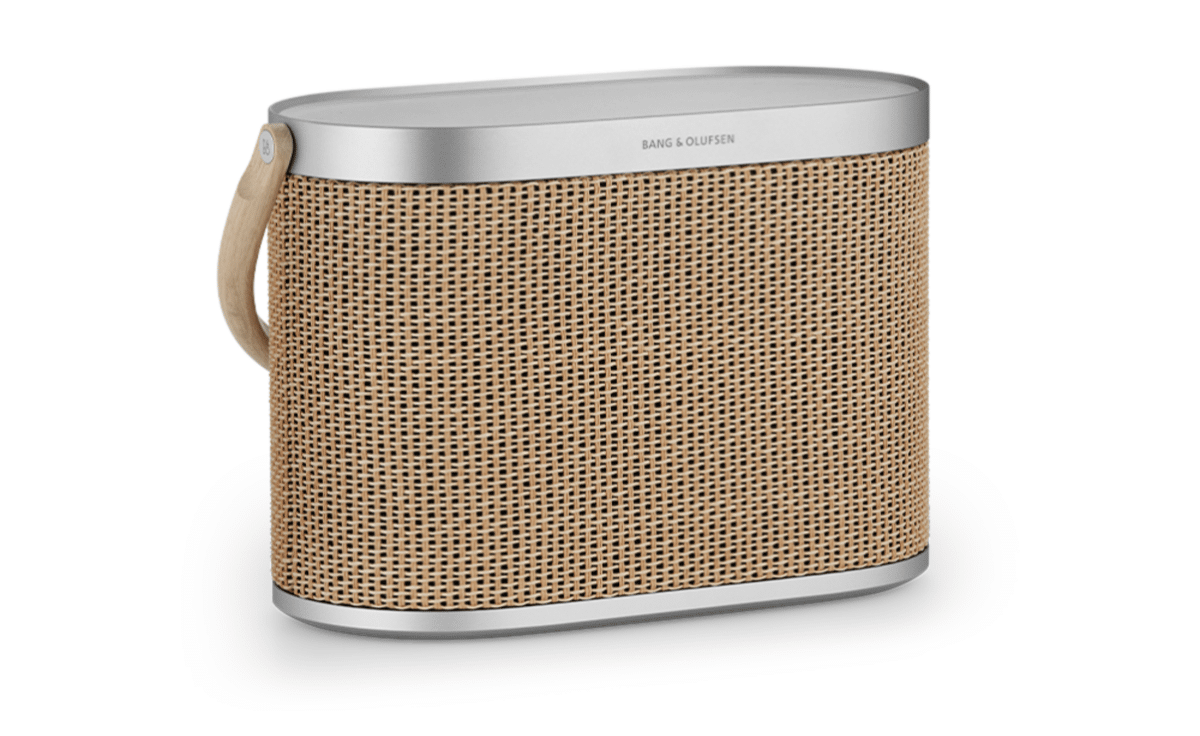 Pros
Great feature
Capturing design
Cons
Expensive
Design may not be everyone's taste
Price: $1,099. Buy here.
Although the A1 (Gen 2) may be a great fit for most users, there's no denying that the Beosound A5 steals the spotlight when it comes to performance within the portable lineup.
The A5 boasts the brand's most potent woofer in any portable speaker, delivering a dynamic and robust sound that doesn't compromise on detail and subtlety.
With its distinctive design housing four drivers strategically positioned, Bang & Olufsen promises a 360-degree sound experience. Additionally, RoomSense technology is integrated to automatically adjust the audio based on your surroundings.
When it comes to features, the Beosound A5 doesn't disappoint either. It offers multiple options for playing music, including Bluetooth, Wi-Fi, AirPlay 2, or Chromecast. Furthermore, it supports Beolink Multiroom, allowing seamless pairing with other B&O speakers.
The Best B&O Speaker for Compact 360 Sound
Bang & Olufsen Beosound Explore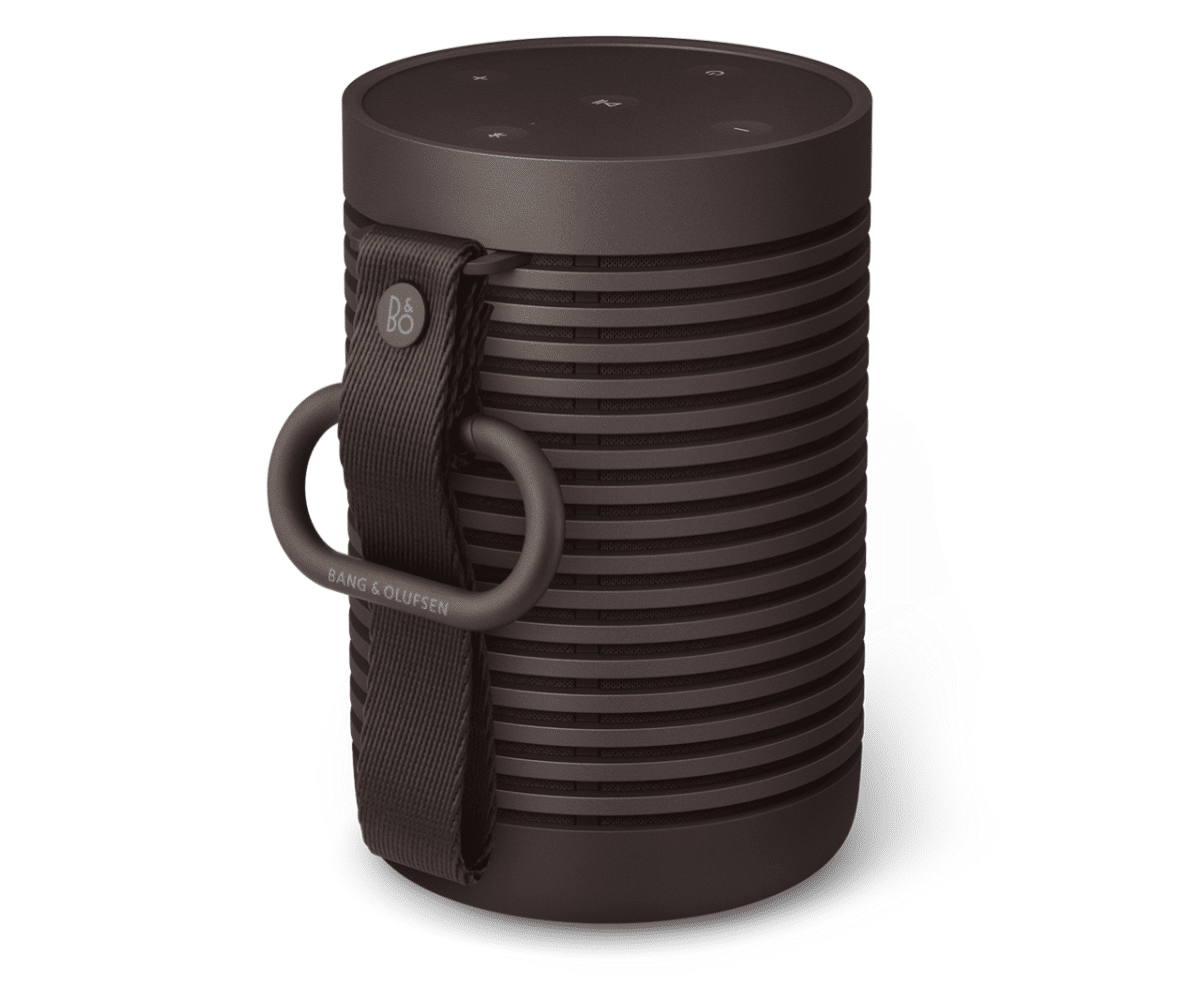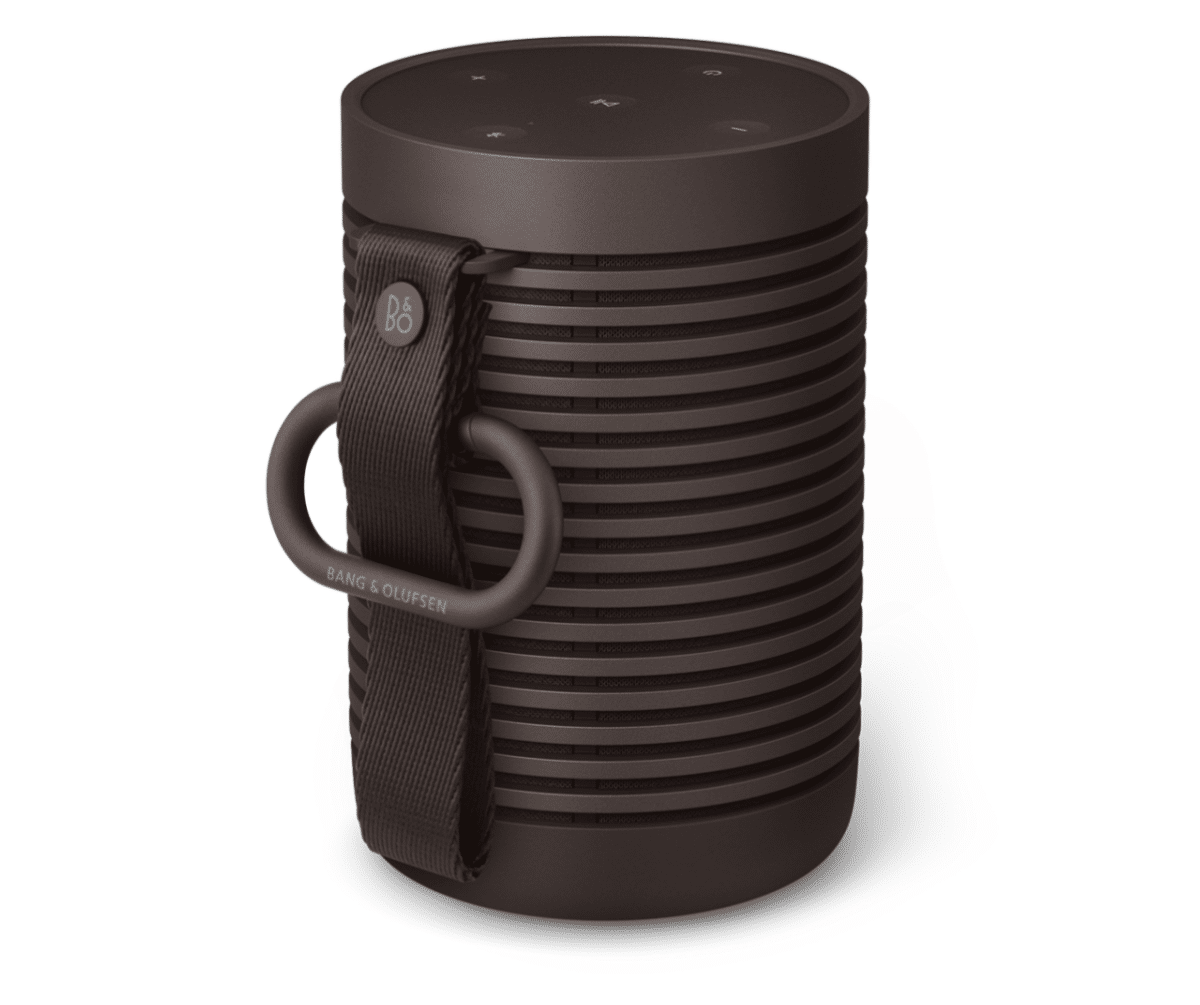 Pros
Very portable
Amazing 360-degree sound
Cons
A1 is arguably better for most people
Price: $199. Buy here.
The Beosound Explore offers an immersive 360-degree sound experience within a remarkably compact, portable, and robust design.
With an impressive battery life of 27 hours on a single charge, it outperforms the A1 in this aspect. Additionally, its IP67 weatherproofing ensures durability in challenging conditions, and its cylindrical shape makes it easy to stow away in a backpack pocket or similar spaces.
Although it may not reach the same audio excellence as the Beosound A1 2nd Gen, the Beosound Explore still delivers impressive sound quality, and it comes at a considerably more budget-friendly price point.
The Best B&O Speaker for TV Sound
Bang & Olufsen Beosound Stage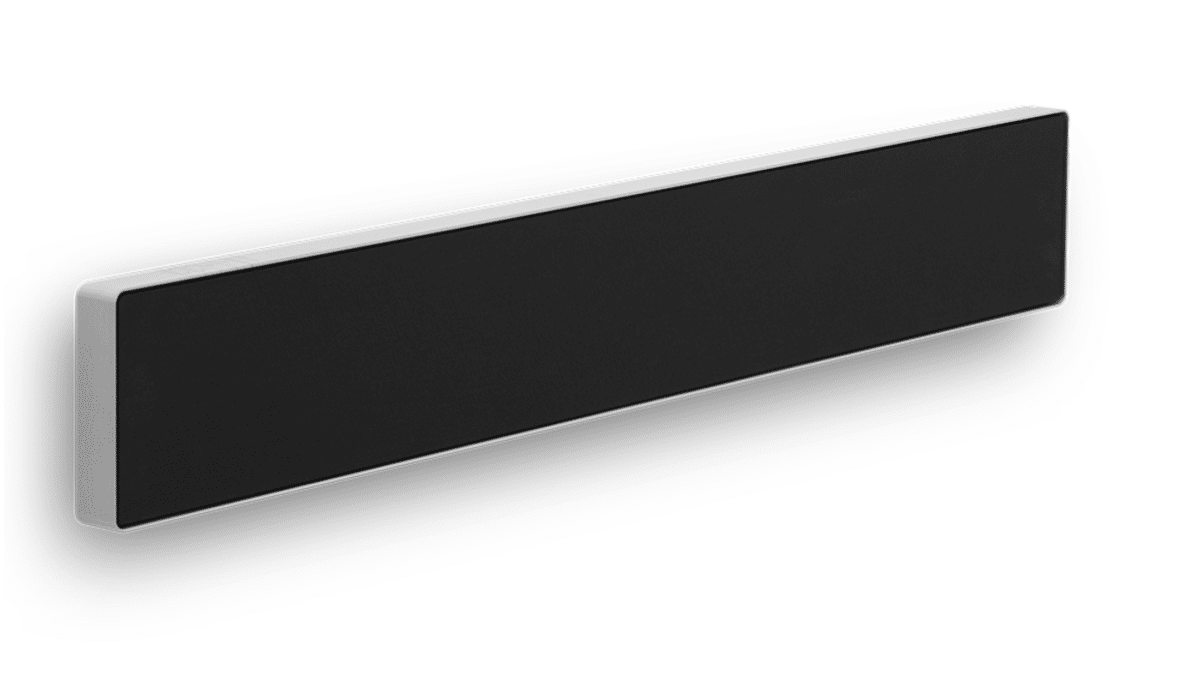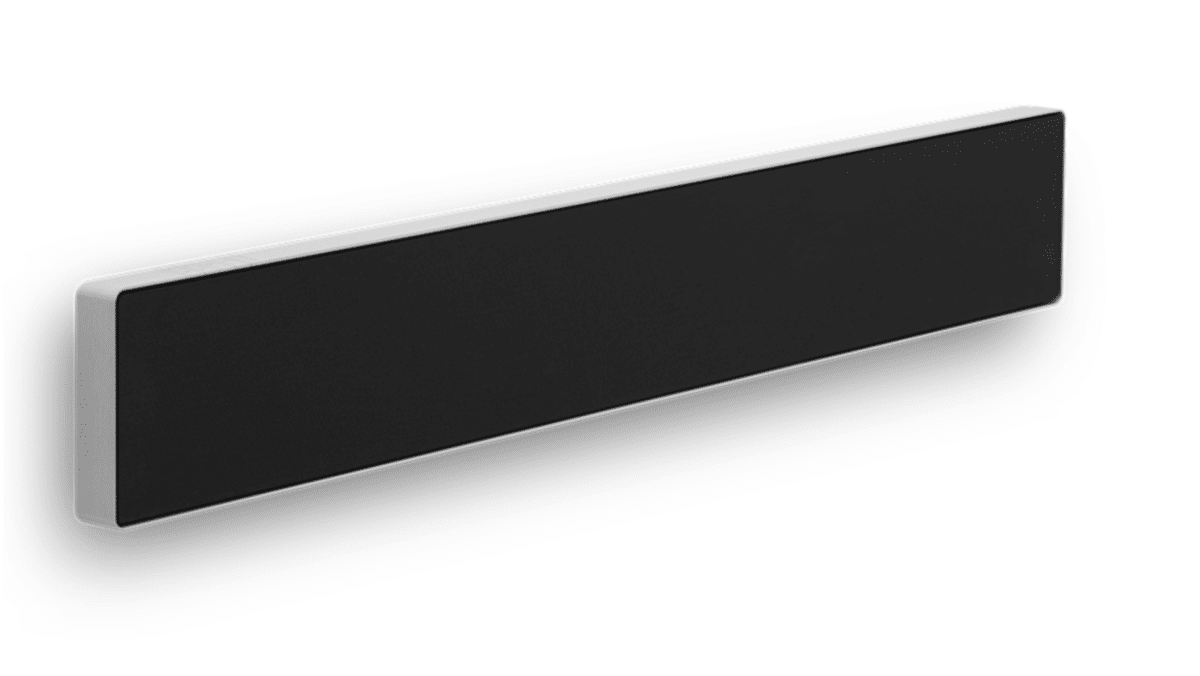 Pros
Well featured
Expansive and detailed sound
Excellent bass extension
Cons
No remote included
Doesn't support DTS:X
Price: $2,199
The Bang & Olufsen Beosound Stage represents the brand's inaugural foray into the world of soundbars, and in line with B&O's tradition, it primarily targets discerning consumers who are willing to invest in high-quality audio experiences.
This soundbar harnesses the core strengths that Bang & Olufsen is renowned for, ranging from its minimalist design and understated elegance to the incorporation of top-tier speakers and robust amplification. The outcome is a product that not only exudes a sense of sophistication but also delivers a remarkable sonic performance, ensuring that your listening experiences are consistently gratifying.
One of its standout features is its substantial bass output for an all-in-one unit, which enhances the enjoyment of contemporary sound mixes characterised by pronounced low-frequency effects (LFE). However, the absence of an option to integrate a separate subwoofer may be viewed as a notable omission. Additionally, the lack of an included remote control is a drawback worth mentioning. Nonetheless, despite these considerations, the Beosound Stage remains a commendable soundbar, excelling in style and audio quality, making it a compelling choice for those who prioritise both aesthetics and sonic excellence.
The Best B&O Speaker With A Crazy Design
Bang & Olufsen Play BeoPlay A9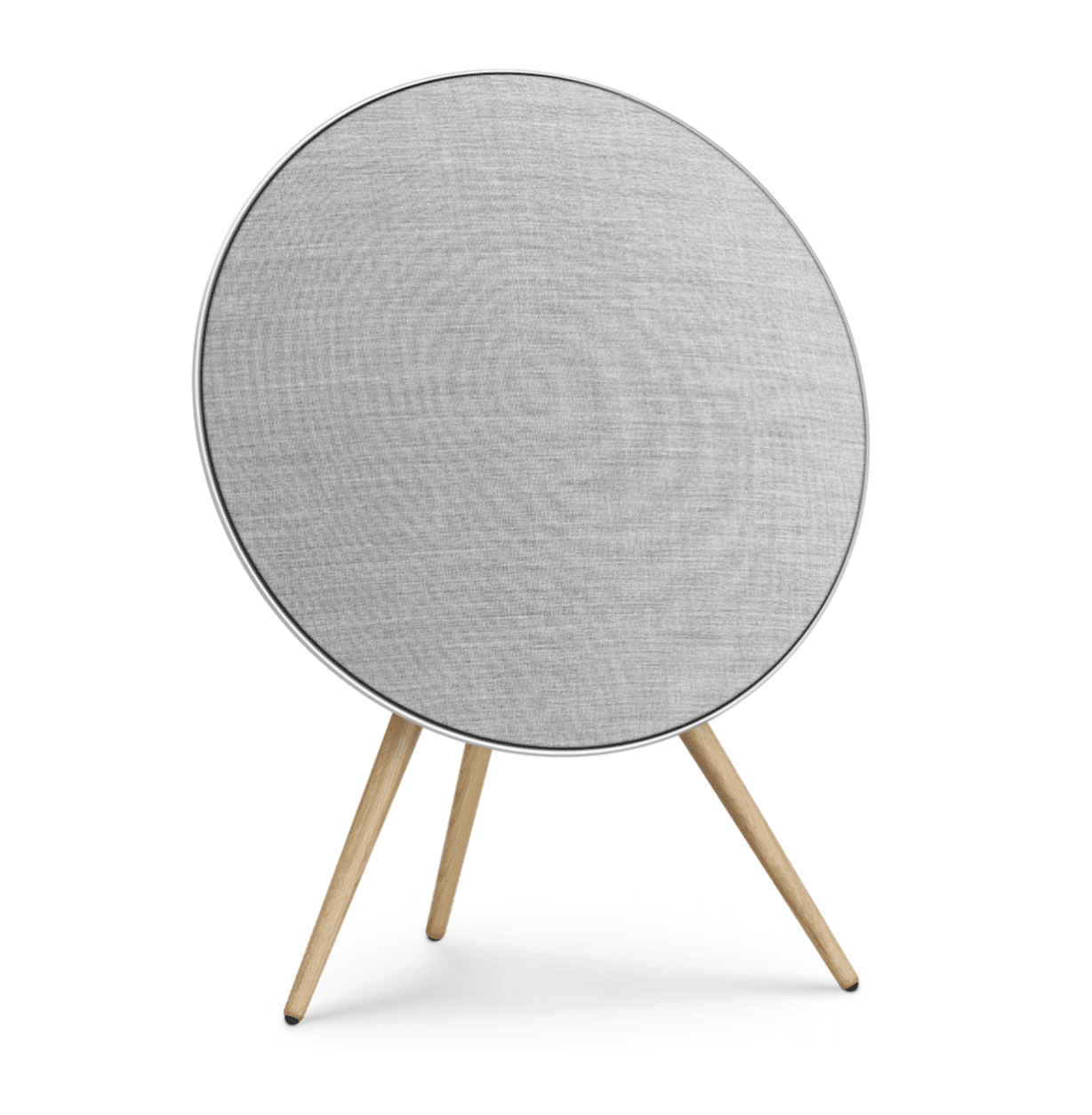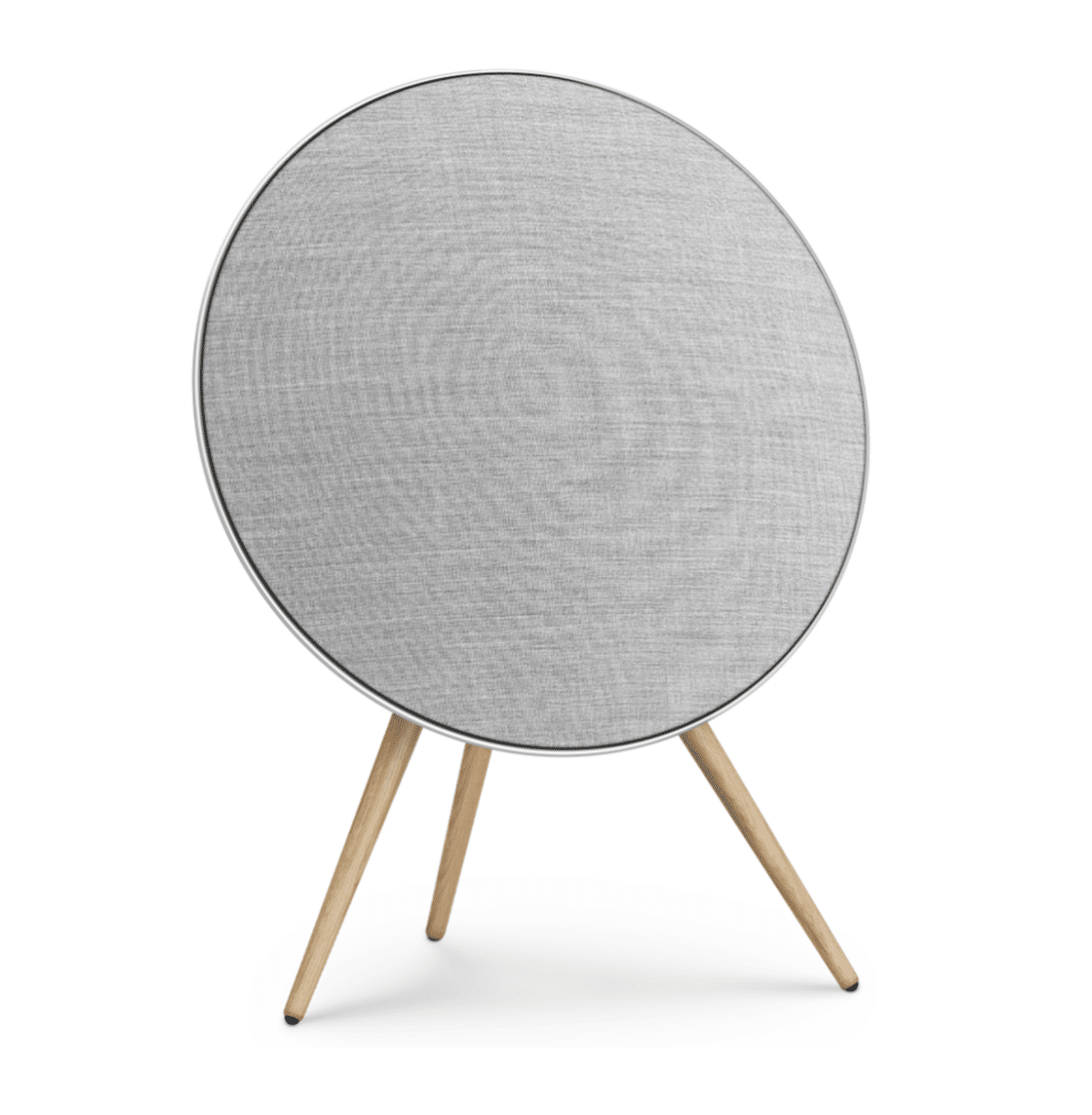 Pros
Unique design
Incredible sound
Price: $3,699. Buy here.
The B&O Play BeoPlay A9 stands as an iconic product within the B&O lineup, now in its fourth generation of internal specifications. Its appearance blurs the line between a piece of furniture and a speaker, and at first glance, one might mistake it for something other than a speaker. Beneath its rounded exterior, it houses an impressive audio arsenal, including an 8-inch bass woofer, two 3-inch midrange drivers, two 1.5-inch full-range drivers, and two 0.75-inch tweeters, each delivering 80 watts of power.
What sets the BeoPlay A9 apart are its innovative features. Adjusting the volume is as simple as swiping your hand across the top of the speaker, and resting your hand there for a few seconds mutes the playback. A tap on the right side advances the track, while a tap on the left reverses it. A quick tap in the centre of the speaker resumes the last music source.
With modern upgrades, the A9 now integrates with Google Assistant, offering smart assistant capabilities. It also supports AirPlay 2 for versatile connectivity options. If you're in the market for a distinctive speaker that not only makes a statement but also produces exceptional Danish sound quality, the BeoPlay A9 is an ideal choice, provided you have the budget to match its premium offering.
The Best B&O Speaker for Parties
B&O Play BeoLit 20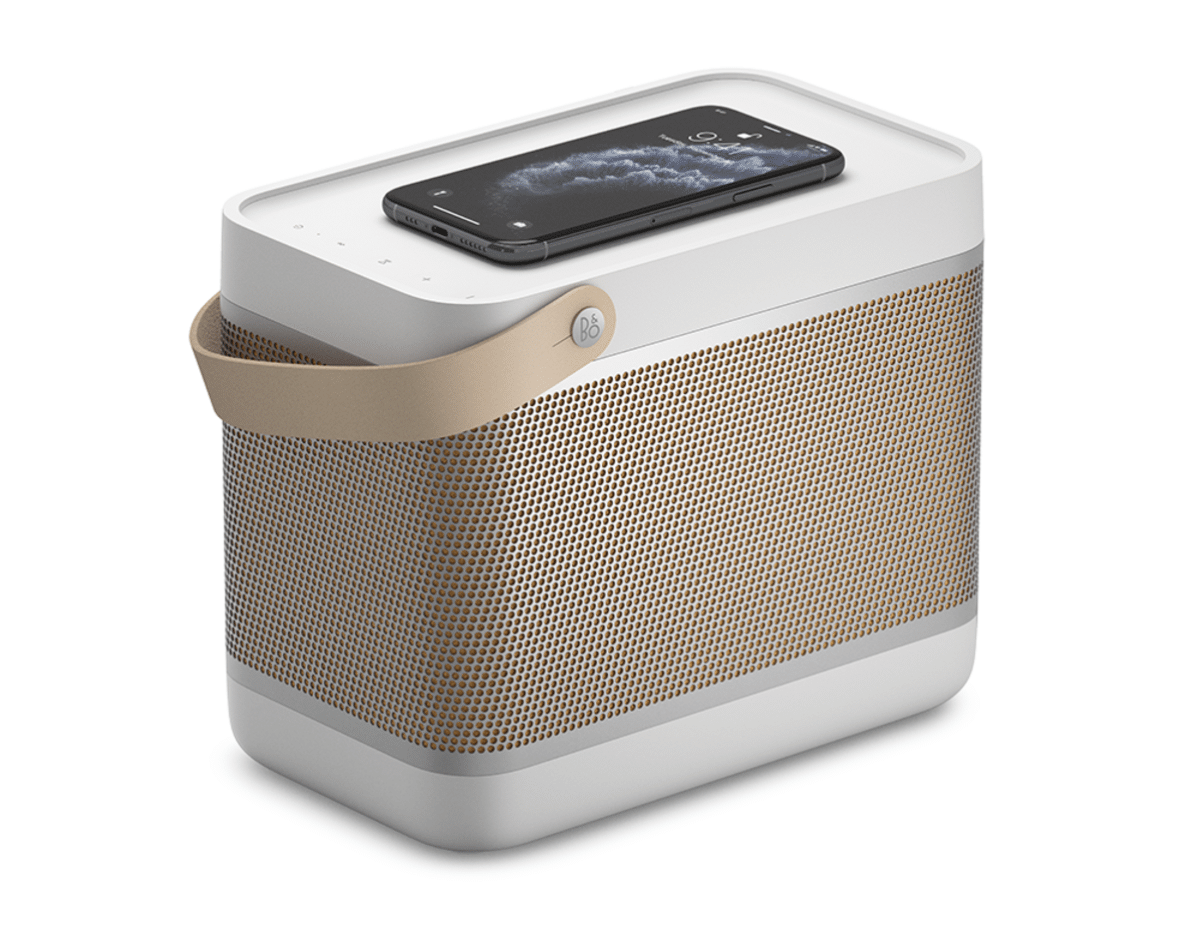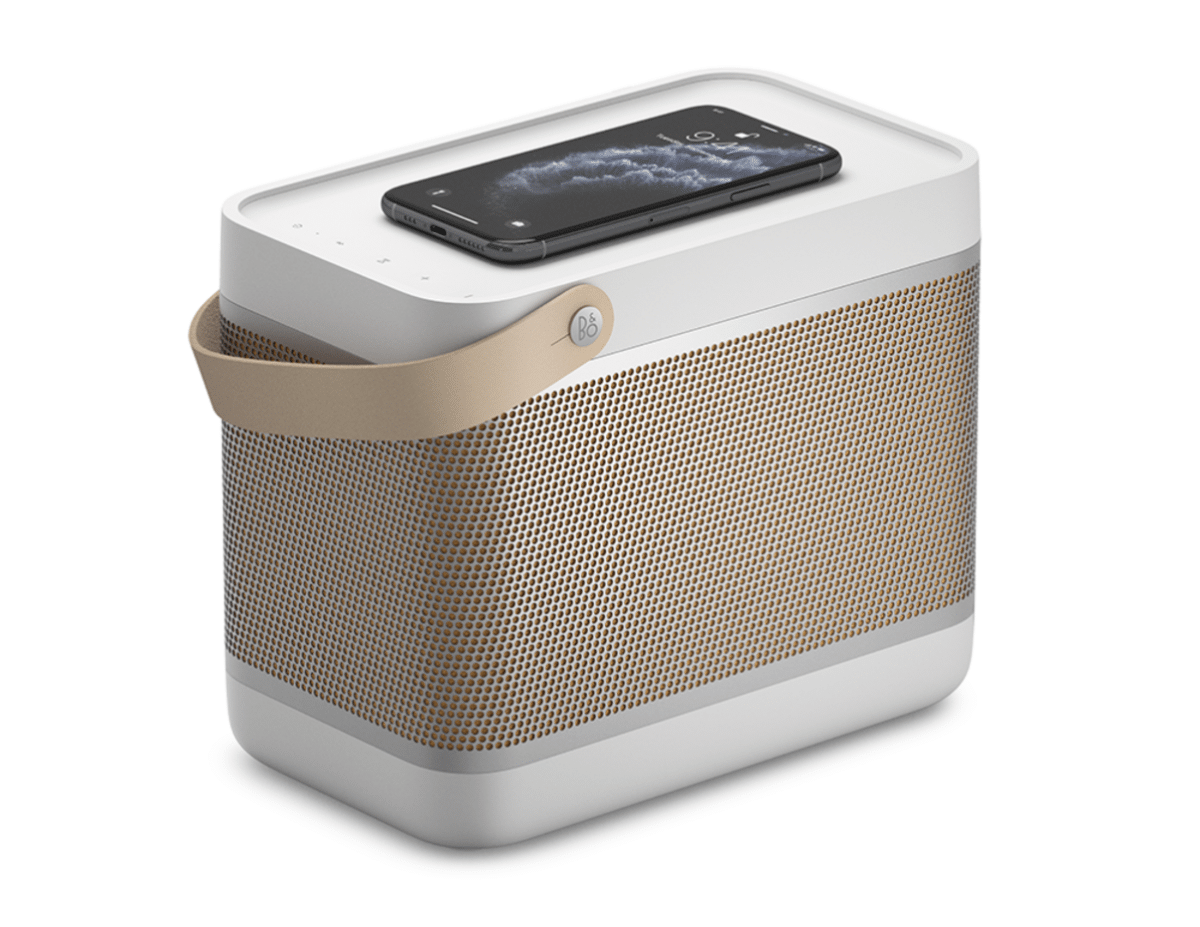 Pros
Good battery life
Wireless charging pad
Price: $599. Buy here.
Unveiled in 2020, the BeoLit 20 appears as a predecessor of sorts to the A5 mentioned earlier. However, since it's still available for purchase and comes at a more modest price point, we've included it in our discussion.
Priced at $599, the BeoLit 20 falls slightly short in terms of Wi-Fi connectivity, which might be seen as a drawback. Nevertheless, it excels in delivering premium portable Bluetooth sound with exceptional fidelity.
The Beoplay app offers convenient customization options for the one-touch command button situated on top of the speaker. Users can configure it to execute one of four functions: Alarm, Connect, ToneTouch, or Remote. Additionally, the BeoLit 20 allows for the pairing of two speakers, creating a stereo audio experience. The rechargeable battery offers an impressive 24 hours of playback, ensuring long-lasting entertainment.
A noteworthy feature is the wireless charging pad atop the speaker, a thoughtful addition that enhances user convenience. This feature has also found its way into the design of the A5, demonstrating Bang & Olufsen's commitment to combining style and functionality in their products.
Final Words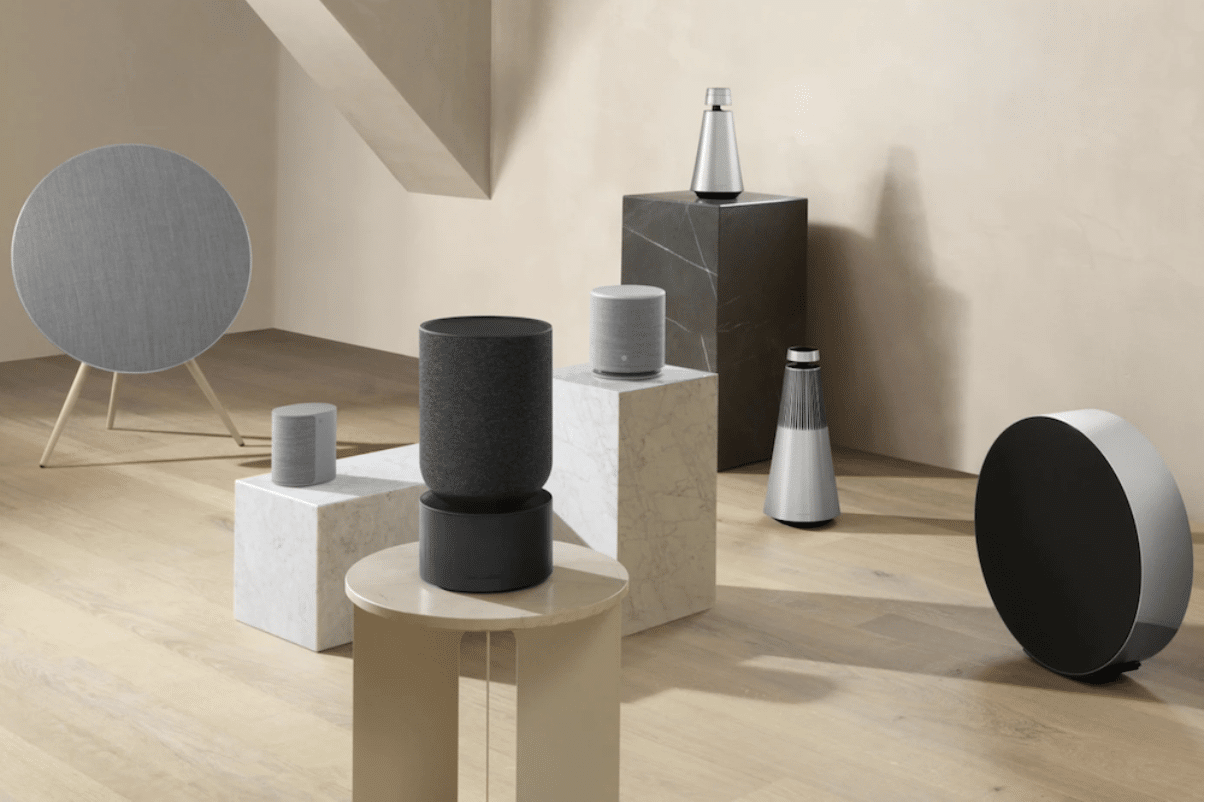 In conclusion, Bang & Olufsen's diverse range of speakers offers something for every audio enthusiast. Whether the most important thing for you is portability, immersive sound or seamless integration with your home entertainment system, there's a B&O speaker designed to meet your needs. From the sleek and compact Beosound A1 (Gen 2) to the performance-driven Beosound A5, the immersive Beosound Explore, and the sophisticated Beosound Stage soundbar, each product brings its unique blend of style and audio excellence. So, in the end, deciding which B&O speaker is best for you will be completely up to you and your personal wants and needs.