Are you someone who has decided to purchase Amazon's Alexa smart speakers and don't know which one to choose? You've come to the right place.
Why get a smart speaker?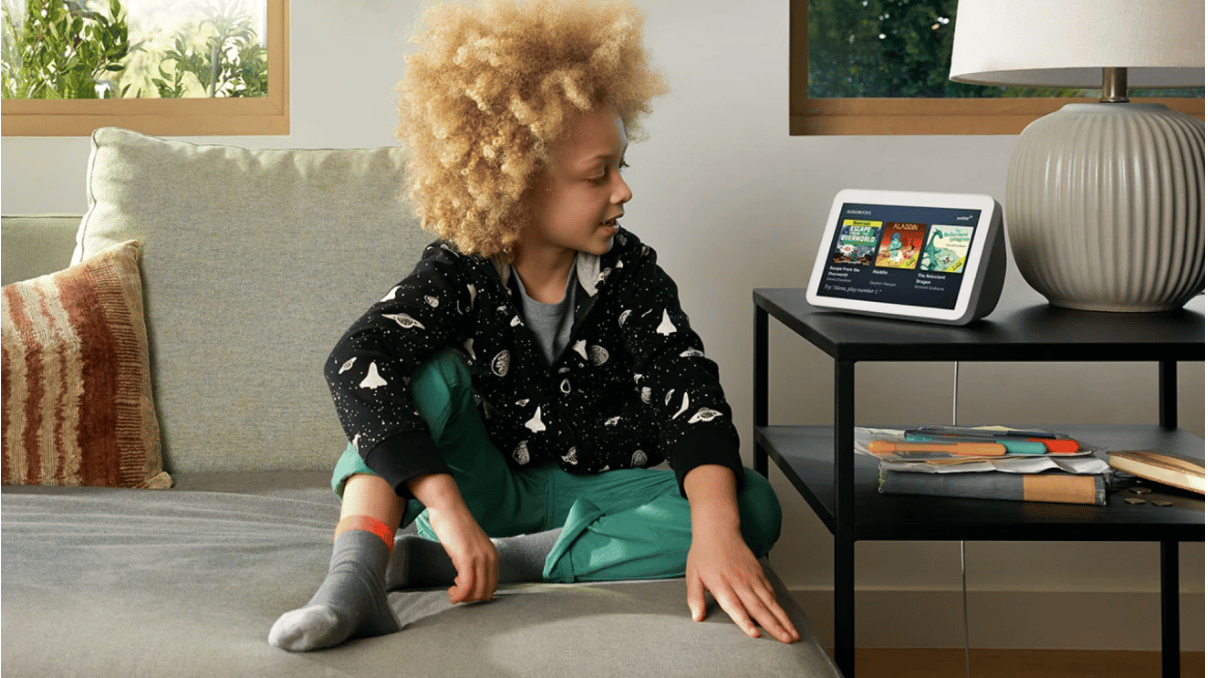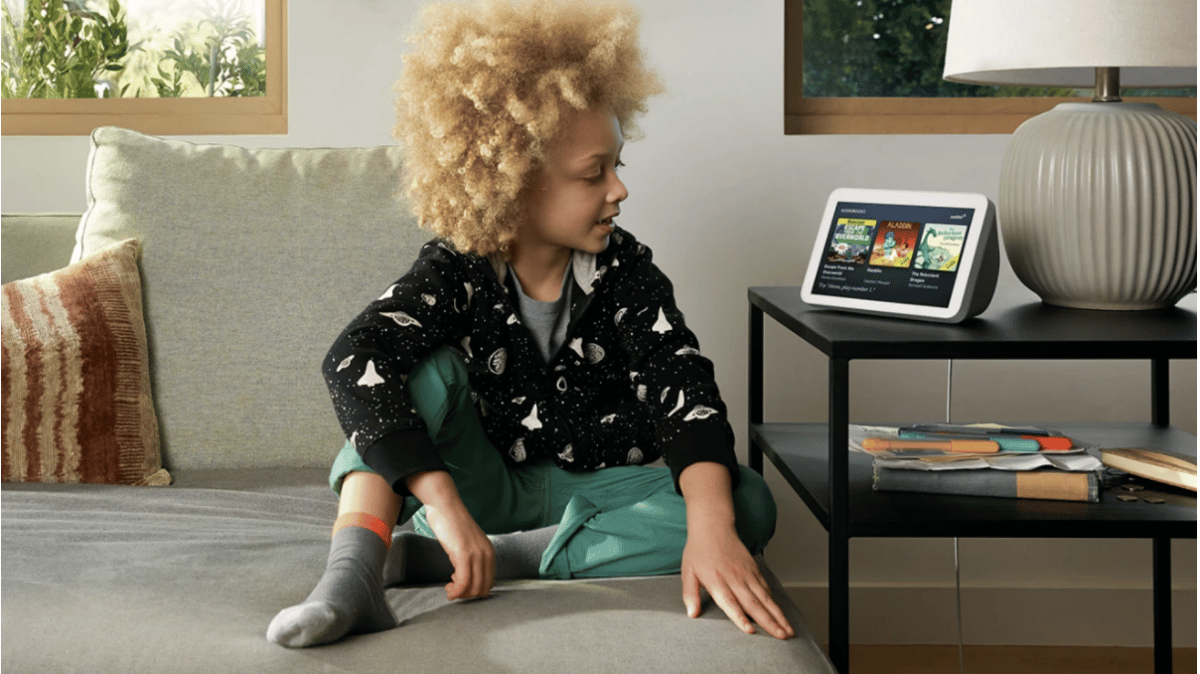 Basically all Amazon Alexa smart speakers are great at what they're intended for, but that's the thing, you'll need to find the best one for what you intend to use it for. There aren't only Amazon speakers on this list, there are a lot of other Alexa-enabled smart speakers that also made it onto this list and are just as good and sometimes even better.
An Alexa speaker's task is basically like the Siri or Google Assistant on your phone, where you'll ask it to do something and it will carry it out for you. It is a little bit different to the assistants that come with your phone though because they can not only stream music they can also control the Alexa compatible devices in your home, change the channel on your smart TV, give you reports of the weather and it can even order food for you.
What are the best Alexa speakers?
Most of the Alexa speakers that are available and that most people buy are the ones straight from Amazon themselves. Then when we dive even deeper you'll find out that the Echo device lineup is the one with the best and deepest assistant integration, which means as far as you're concerned you'll be able to do anything that Alexa is capable of doing with this smart device. So you'll probably see quite a few Echo options in the list below.
The Amazon Echo Dot with Clock, Amazon Echo Dot and the regular Amazon Echo have all gotten an update and a sneaky redesign so if you're a veteran Alexa user or just beginning these options are definitely worth a check out. If you are someone who takes visual aesthetic quite seriously then the $60 Echo Dot with Clock is one of the options out of these specific models i'd recommend.
The Echo franchise doesn't just produce amazing smart speakers however, they even make one of the best smart displays Alexa has seen, the Amazon Echo Show 10. Have you ever been watching a video on your laptop or tablet while doing something in the room and when you're walking around you struggle to catch all the scenes? Well the Amazon Echo Show 10 has come up with a solution for this problem. The display now follows your movement around the room and keeps you in frame so that the display is always facing you no matter where you're standing. If you're interested in getting a display that's even larger than that of the Amazon Echo Show 10, you can opt for the Echo Show 15 but then you'll be sacrificing some of the audio quality instead.
Top 10 Alexa smart speakers
So with all of this in mind you can probably realise that having an Alexa or two in your home will definitely be an upgrade to your daily life once you learn how to use it properly. However, you've probably realised that not all of these smart speakers are the same and that's why I've compiled this list of the top speakers that you should take into consideration.
Amazon Echo Dot with Clock, 5th Gen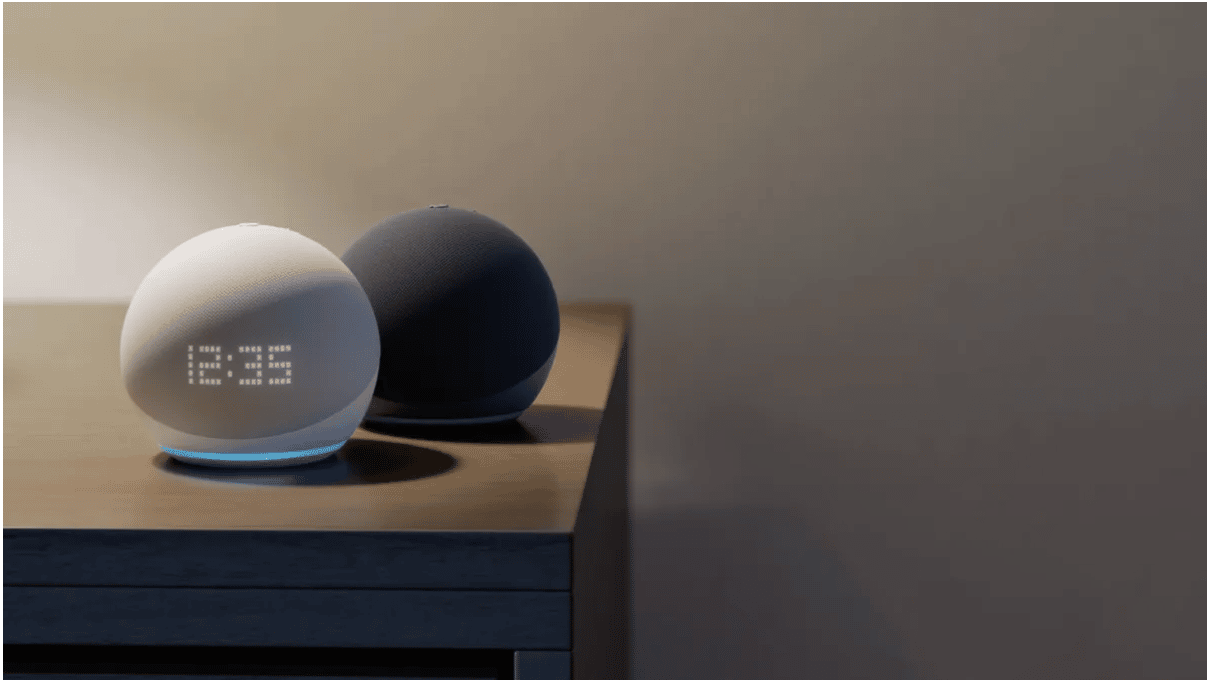 The Amazon Echo Dot with Clock is definitely a smart speaker that has proven to be most peoples favourite and there's no wonder why. If you were a fan of the previous generation then you'll be happy to know that they've now added functionality to the display. The spherical shape of this Echo Dot is also not just for cool looks it actually enhances the audio by actually improving the fullness of the sounds when compared to other older models. Don't be fooled by the word clock in the name of this product, that is not all that the display shows. The display on this speaker is able to show the time, current temperature, song titles and can even answer maths equations and can even act as a timer.
This smart speaker really pushes the limits of what people think is capable when it comes to the smart home connectivity and Alexa routines by having a built in temperature sensor and eero. It is exciting to see that Amazon as a company is making some big strides forward with regards to their technology so hopefully this will inspire others to follow them and do the same.
The main feature that makes this speaker so attractive to buyers is the fact that it is very affordable while still having some really great sound quality, especially for the price. As with most of these smart speakers on the market, the biggest disadvantage to this speaker is that it doesn't have a 3.5mm line out so you will only be able to connect it to other speakers wirelessly which is much more work than if you could just plug it into them.
Amazon Echo, 4th Gen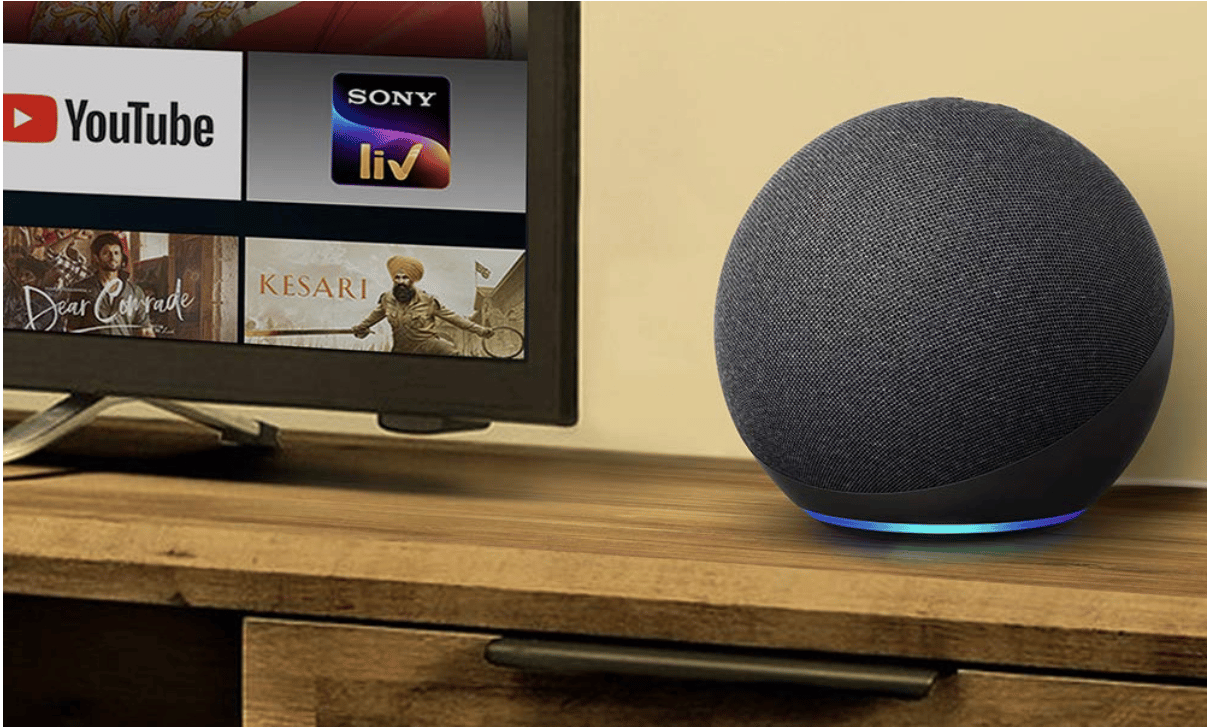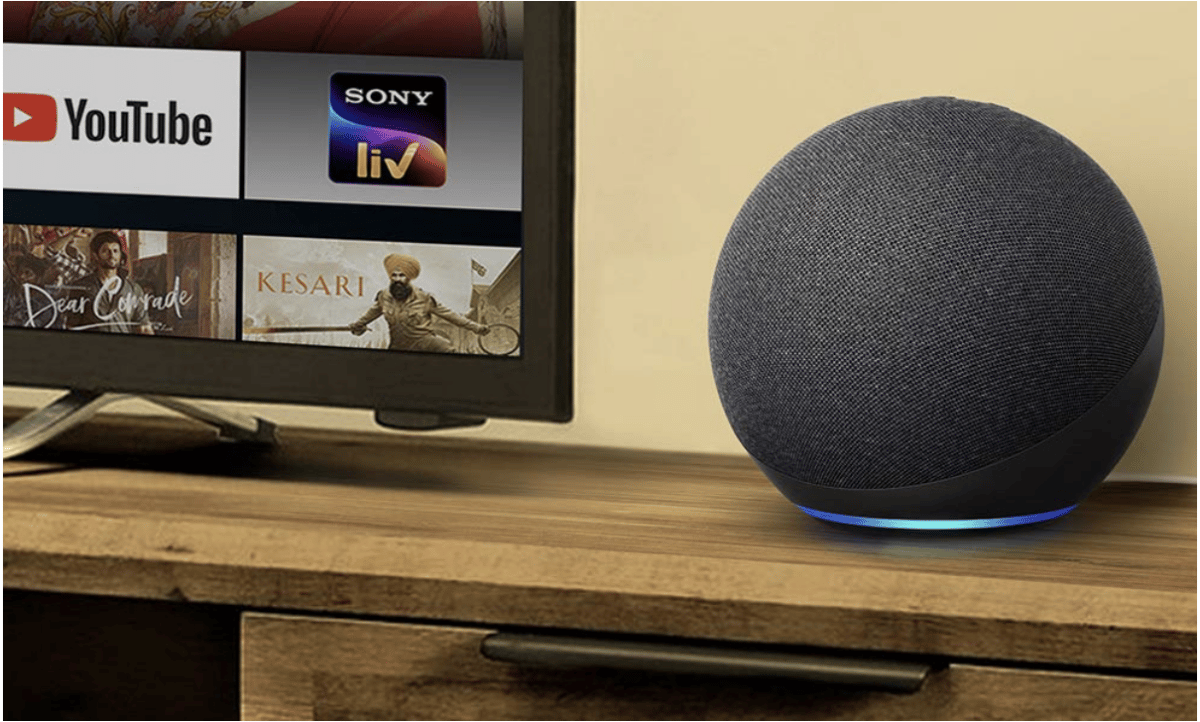 You'll probably be able to notice this one from the previous generation because of the same fabric outer covering that it has but this design is spherical in shape, with a LED light on the bottom, over the longer cylindrical shape we saw in the 3rd generation of this smart speaker. Although the shape may be the thing that captures your attention for this smart speaker it is the internals that make you stay. The performance that this smart speaker offers is probably the best that any smart speaker under $100 will give you.
One of the biggest things that people complain about with regard to this smart speaker is the fact that it doesn't display any sort of time or clock like the Amazon Echo Dot with Clock does but the fact that it still sounds incredible for its size and is really affordable makes up for this.
There are a few differences that you will see when you compare this smart speaker with the previous, 3rd, generation Amazon Echo, the first being the sound quality, which has improved but moving on from the audio it has actually received more upgrades to a few other features which overall makes it an amazing smart home device to have around. One of the most helpful upgrades seen in the internals of this smart device is the Zigbee hub which allows a much better and effective connection to the other products that this device is connected to. So with the addition of the Zigbee, the Amazon Echo 4th Generation doesn't just make for an amazing speaker it is actually also a top choice for those who are looking for a smart speaker to act as a central smart home hub for them.
Sonos One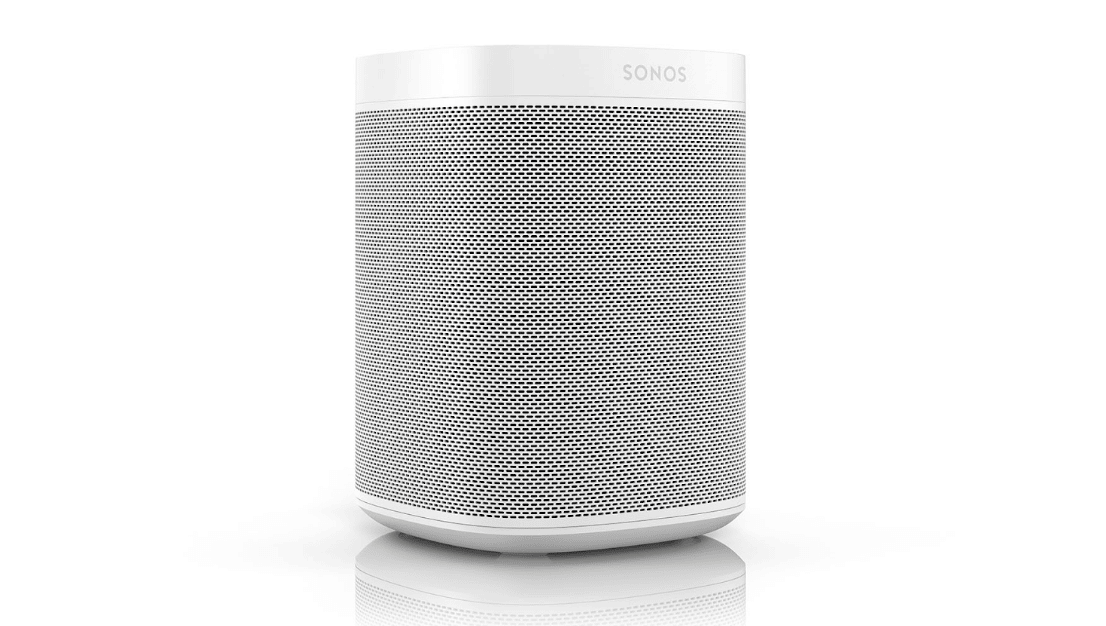 Some people may be surprised to hear that the best smart speaker, in regards to the audio that it produces, isn't actually manufactured by Amazon but is actually a Sonos product. This Sonos device is well known for its audio performance and its small, compact size that it comes in. Another thing that this speaker is known for is its ability to pair with another Sonos One so that it can produce what is called true stereo sound, which happens when you connect multiple audio devices with each other so that the audio is essentially more full in your home.
Since the Sonos One isn't specifically made by Amazon it is interchangeable with Alexa and Google Assistant so if you get tired of one then you can switch to the other. The biggest benefit to having it like this means that you'll be able to stream audio from hundreds of sources and aren't just limited to the ones that Amazon or Google Assistant supports. With the fact that this smart speaker is pretty versatile it doesn't support all of the Alexa features, for example you won't be able to use features like Drop-In or make phone calls which can be very irritating for someone that is used to having these features on their previous Alexa speakers.
Amazon Echo Show 10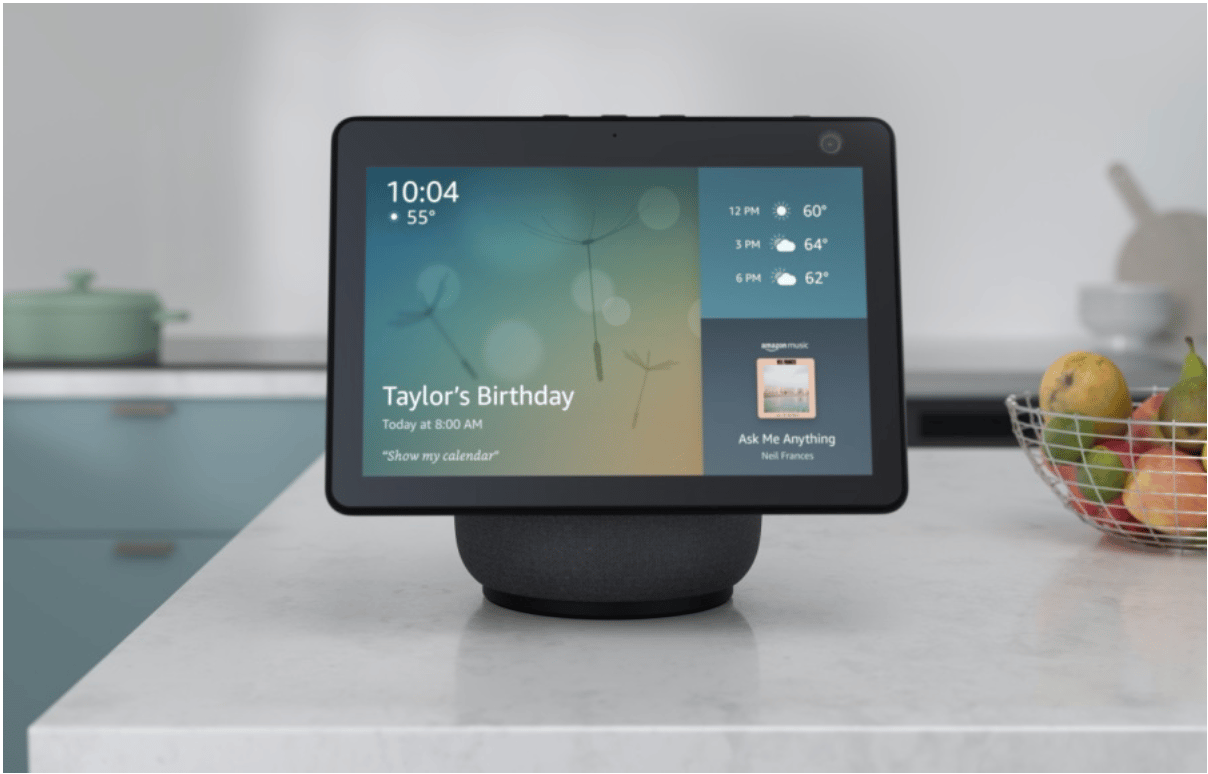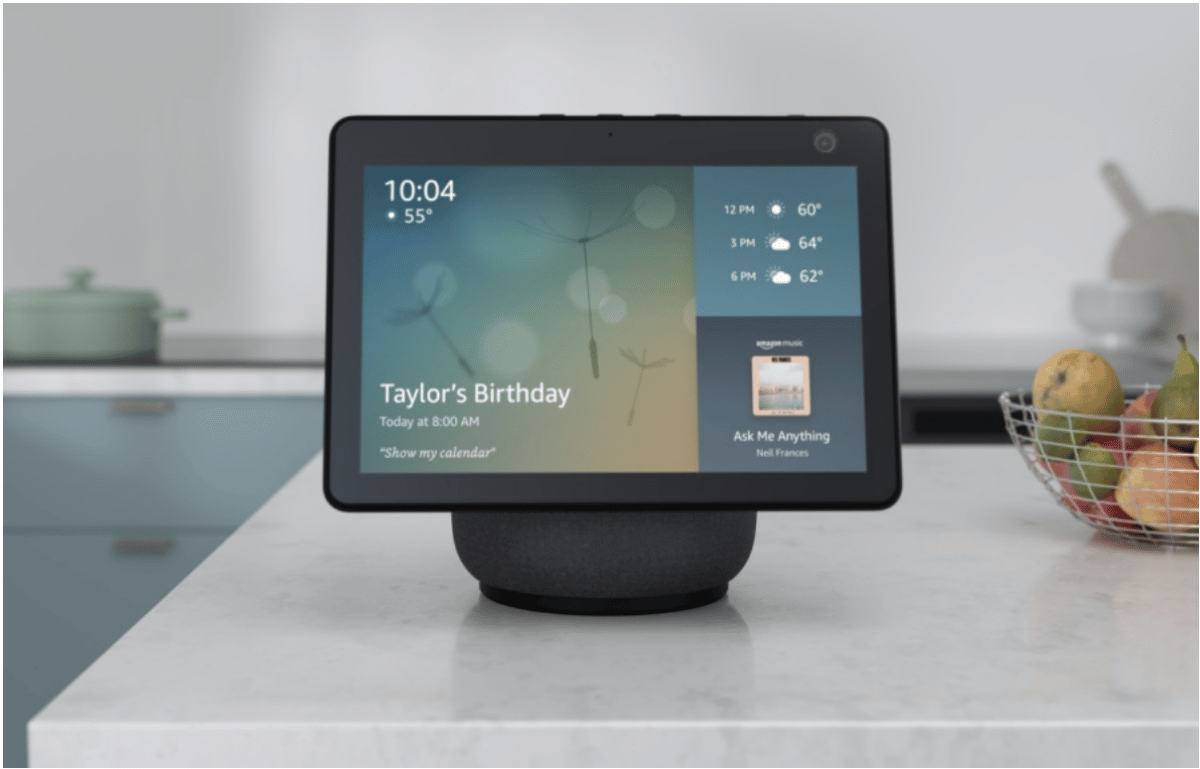 When compared to the previous models, the new Amazon Echo Show 10 doesn't improve that much when it comes to the size and resolution of the 10-inch display, which is still the same 1280 x 800. The biggest new feature that we have seen, with regards to the display, is that it is now able to rotate and follow you wherever you are, so that you are always looking at the display from straight on. Since the device is pretty popular for video calls because of its 13MP camera it would make sense to invest more time and effort into developing the videoing features of the smart display, which they have. Now thanks to this new feature that follows you you will be able to walk around the room whilst doing other things and still have the display camera fully focused on you.
If you are someone that thinks that this feature is creepy, you're not alone but Amazon has made it clear that the display will only track your movements when you use its wake word so that way it won't be on you the whole time and you can relax a bit. Since the display is so large it makes for a great control centre, where you can control your other smart home devices from, this way everything will become even more accessible to you than it already is.
The main reason that people shy away from this option is because of its high price but if you are someone that is able to spend a little more then it is definitely an option worth considering because of its new rotating display as well as its excellent audio quality.
Amazon Echo Dot, 5th Gen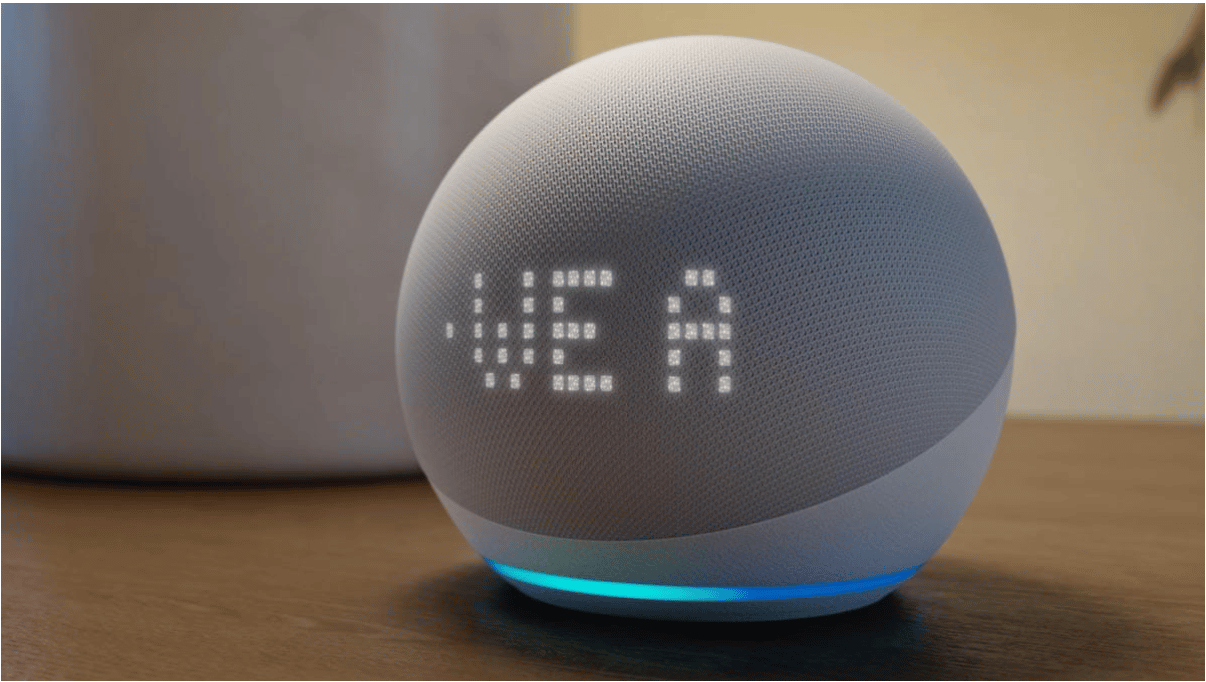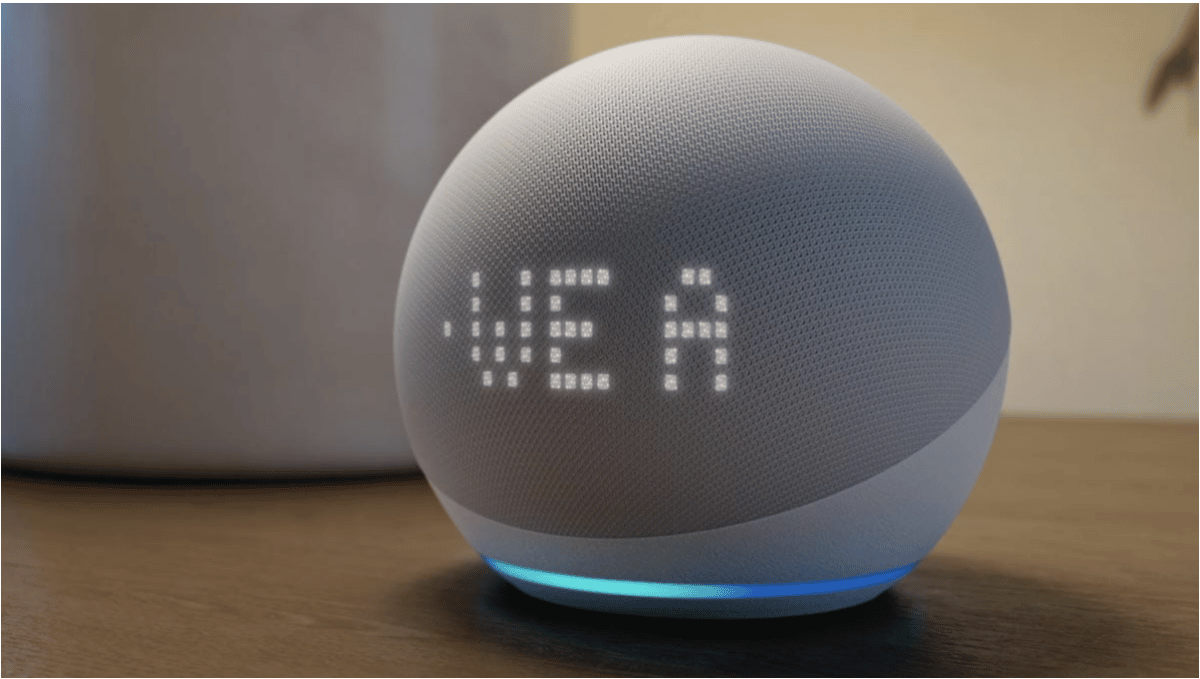 The Amazon Echo Dot smart speakers have been known for delivering amazing features and quality while still having an inexpensive price tag. This new 5th generation is no different and it is no wonder that it is still a fan favourite amongst Amazon smart speaker users. They have improved the hardware of the smart speaker in order to increase the audio quality, not just this but its spherical shape actually allows for a fuller sound as well, which will definitely be extremely helpful when you're trying to fill a room with sound. So with all this taken into consideration you could say that this is the best Alexa smart speaker that is available to you at under $50.
Amazon's main aim with this small, compact smart speaker was to create more of a personal smart speaker and not a smart device that was very good at controlling all of your other connected home devices with or to fill your whole home with audio. This could have been the case but it doesn't have a 3.5mm audio line out anymore so it will be a lot harder to connect to other devices now. Moving on from its small size and lack of 3.5mm audio line out it does house a eero, which is basically a Wi-Fi extender, and room temperature sensor which is easily accessible, with this information the smart speaker is also able to initiate certain Alexa smart home routines. So remember that although this may not be the best smart speaker overall it is definitely an amazing starter device to get you going on your smart home setup.
Amazon Echo Show 8, 2nd Gen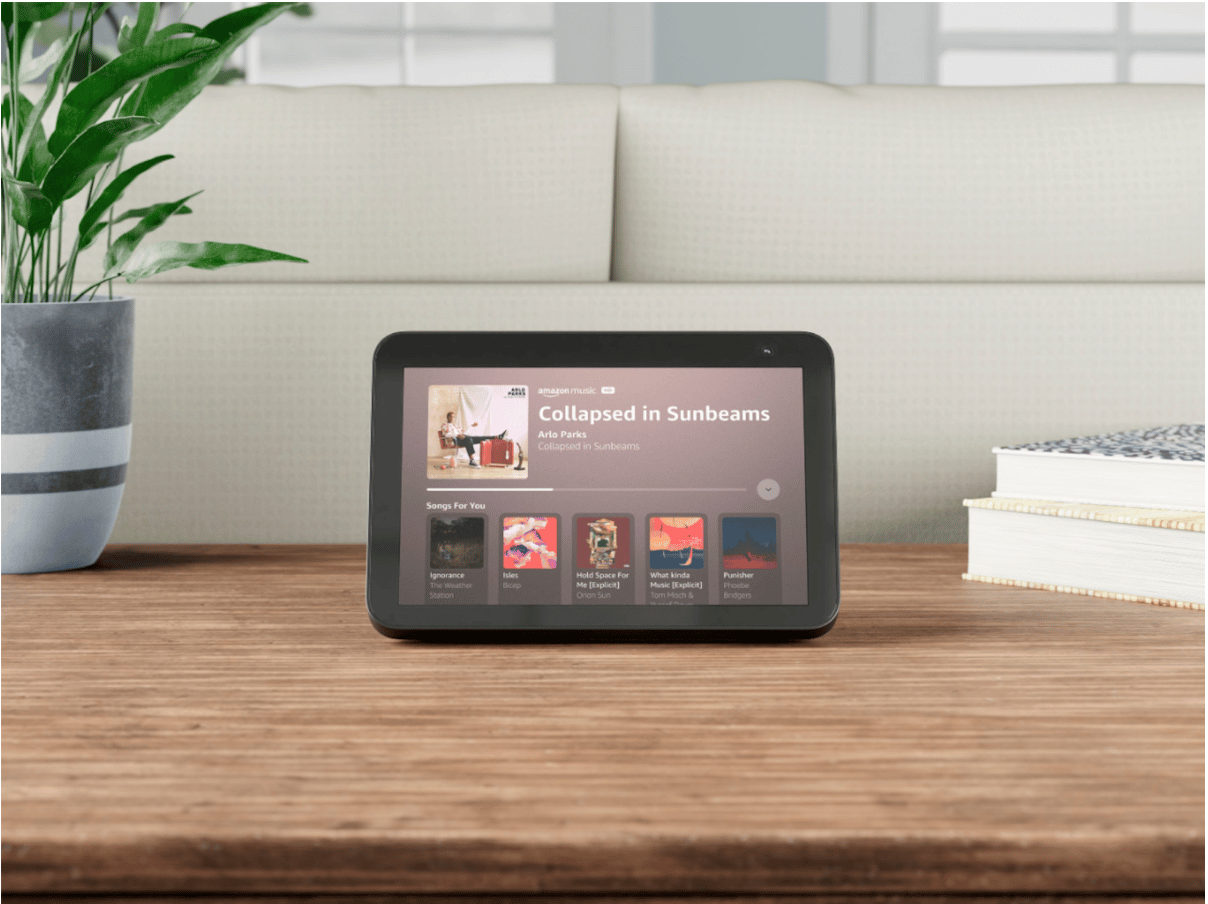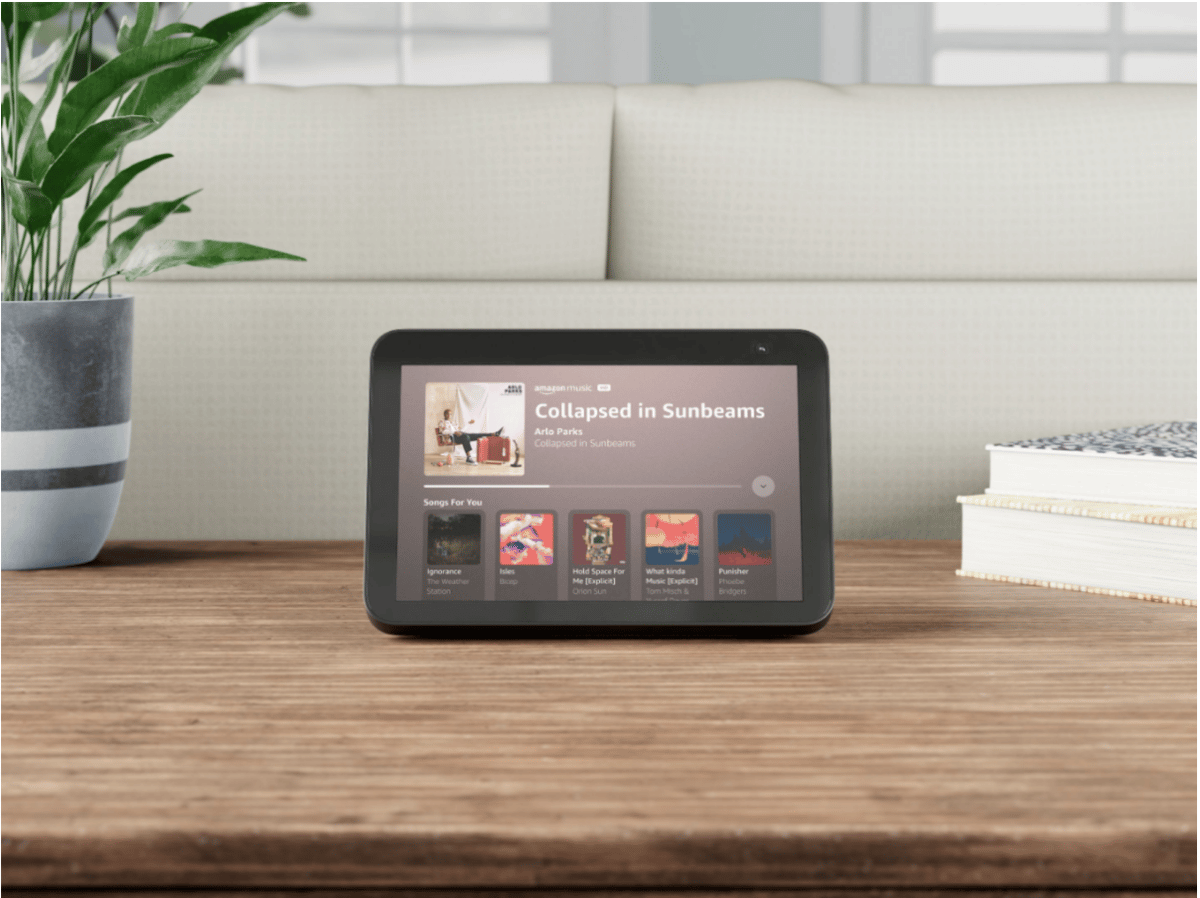 You're probably wondering why there is an older generation Echo Show on this list when I've already mentioned the new one, well that is because the new one costs $249 which not all people will be able to afford for a smart display. Price wise, there is a huge jump between the Echo Show 8 and the Echo Show 10 as the Echo Show 8 comes at half of the price but still houses the same camera and Alexa features. Its display is a bit smaller, which means that you'll be able to make space a lot easier for this display on counter tops and such.
The quality of the audio and the visuals are amazing, much better than you would expect from such a low price. Many people use these displays for video chats as they are the perfect size and you can put them anywhere you need and now with the upgraded 13 megapixel camera it means that these video chats are just going to get a lot better than they already are. What's more is that it also has the same pan-and-zoom feature that the Echo Show 10 has which means that it is just as useful to use during video chats or whilst you're watching something as the more expensive and bigger Echo Show 10 is. The Echo Show 10 does take this feature a little further and allows the display to rotate as well to keep you in frame while the wide angle lens on the Echo Show 8 can only keep you centred on the display like on the Google Nest Hub Max.
Amazon Echo Dot Kids Edition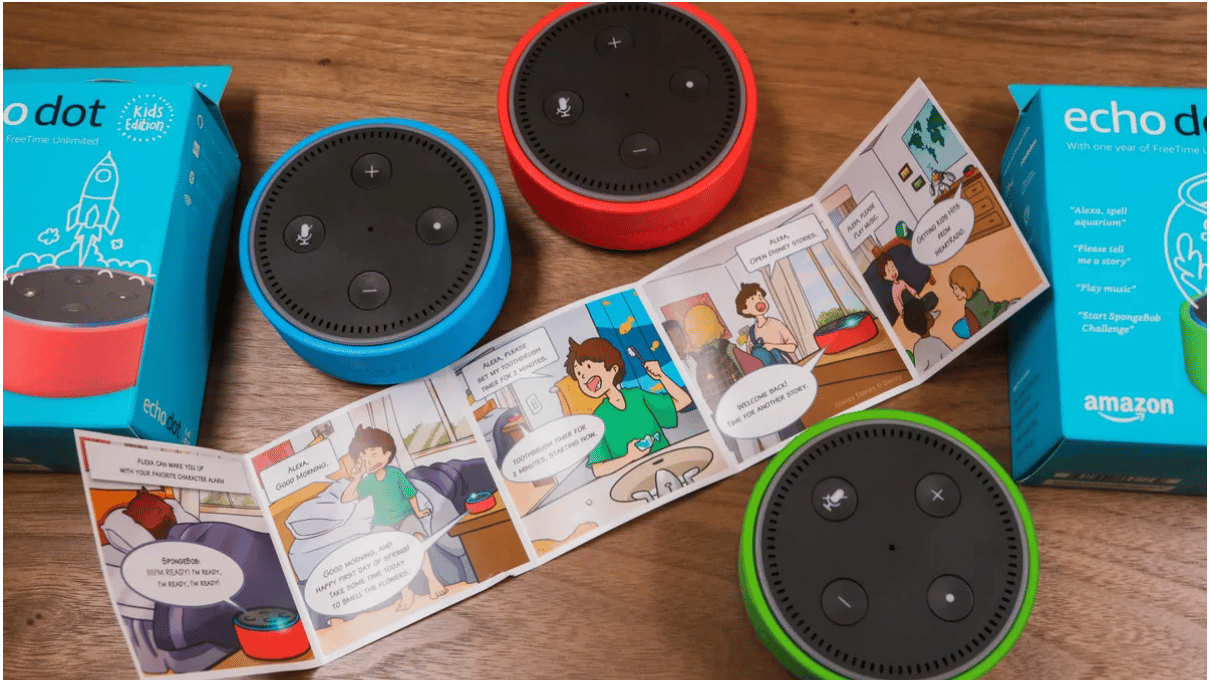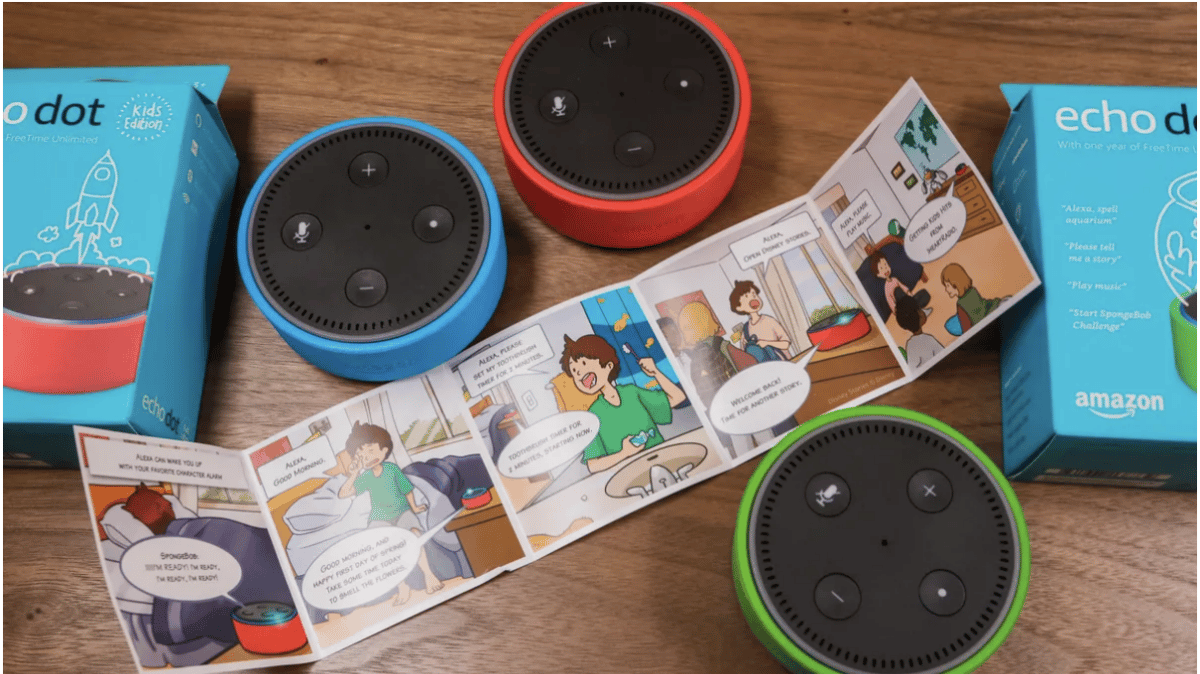 As you've probably worked out from the name, the Alexa Echo Dot Kids Edition is the best Alexa speaker for children and this is because of the child specific features that it has and not its performance or hardware. One of these features include a free year of Amazon FreeTime Unlimited, which would normally be $69 a year. The Amazon FreeTime Unlimited basically gives you access to a huge variety of child-friendly content which can come in the forms of audiobooks and entertainment from places like Disney and Nickelodeon.
If you are the type of parent who like to keep track of what your child is up to on their devices then you're in luck because the smart speaker also has a parental dashboard which allows you to track what is happening with the Echo Dot and how it is being used, this also means that you'll be able to set certain restrictions in place for certain entertainment. The Amazon Echo Dot Kids Edition comes in six colours so your child will hopefully be able to choose a colour that they like. For those with clumsy or young children you will be happy to hear that this smart speaker comes with a 2 year warranty just in case something happens to it.
One of the biggest problems with the entertainment on this smart speaker is that since the entertainment is so restricted it can be hard to discover new content once your child has played around with this device for some time. Another thing that is important for you, as the buyer, to be aware of is the fact that the FreeTime Unlimited app will not be available for those who are running an iOS system so that is definitely a disadvantage for those iPhone and iPad users out there.
Amazon Echo Studio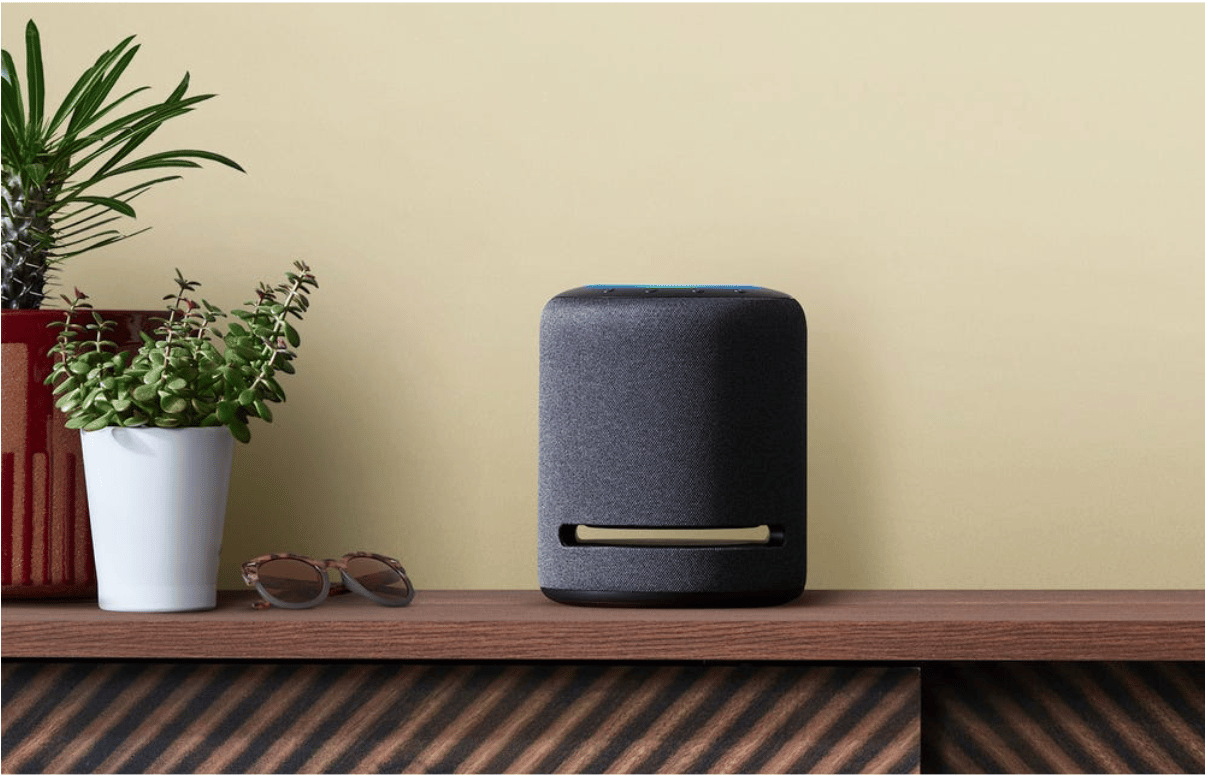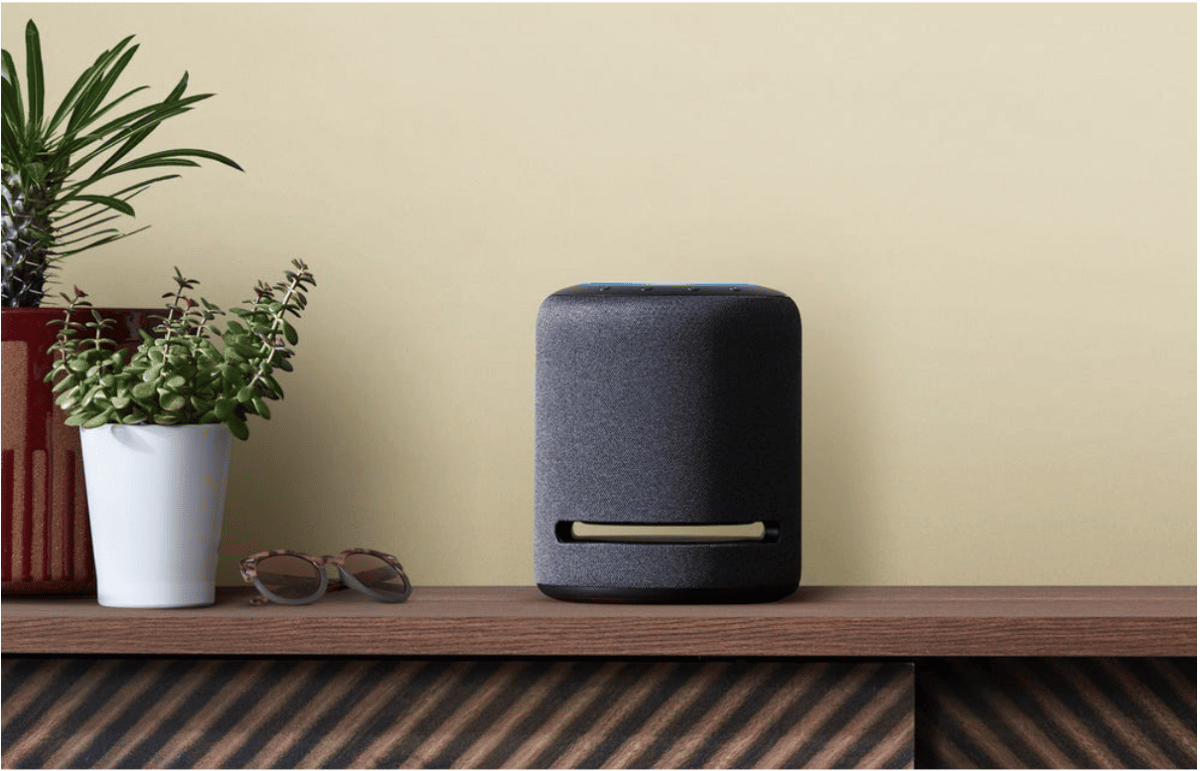 Up till now all the smart speakers that have been mentioned, although good quality, haven't been exactly thought of as a premium speaker. This is the first smart speaker that Amazon has ever made with focus on making it a premium audio hardware product with never-before-seen packaging. This smart speaker could be compared to the Sonos One however, this one is a little bit worse in terms of sound quality but otherwise it still has the same premium feel and look as the Sonos. However, although it may be lacking in the sound department, when compared to the Sonos One, this is definitely one of the best Alexa devices that supports Alexa calling. You'll be happy to hear that this smart speaker also supports Amazon HD Unlimited and Amazon's 3D audio platform but what's more is that it has an amazing bass aperture which gives you the fullest sound possible.
One huge advantage that the Amazon Echo Studio has over the Sonos One is that this speaker has a 3.5mm audio-in port, which essentially means that you'll be able to connect a turntable directly and extremely easily to the Echo Studio so that you can elevate the sound even more and take it to a whole new level. This is definitely not an option for someone looking for a cheap entry level Echo to start their smart home journey but if you are someone that can see themselves spending $200 on a great smart speaker with all of Alexa's features then this is definitely worth its price tag.
For those that are also rather in the market for a smaller and more compact speaker then this may not be the speaker for you because it is a bit larger than the other Echo and smart speaker options out there but if you can deal with making space for it then it is definitely a good option for someone who is looking to get the best value for their money in terms of performance.
UE Megablast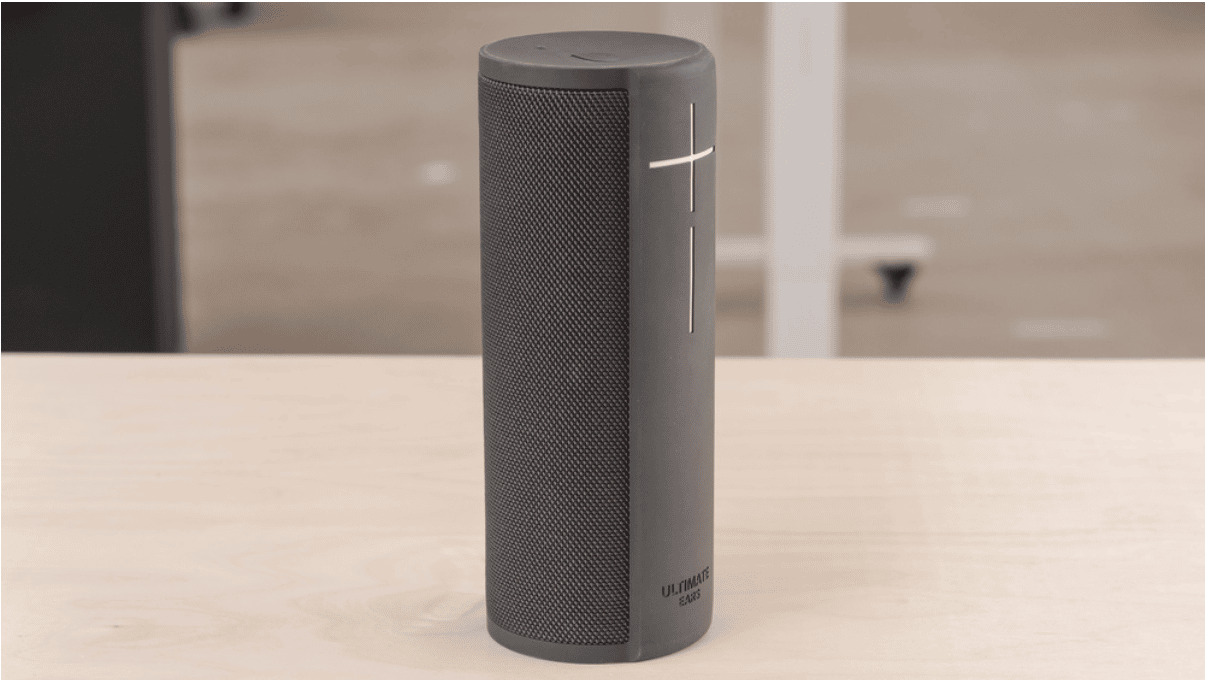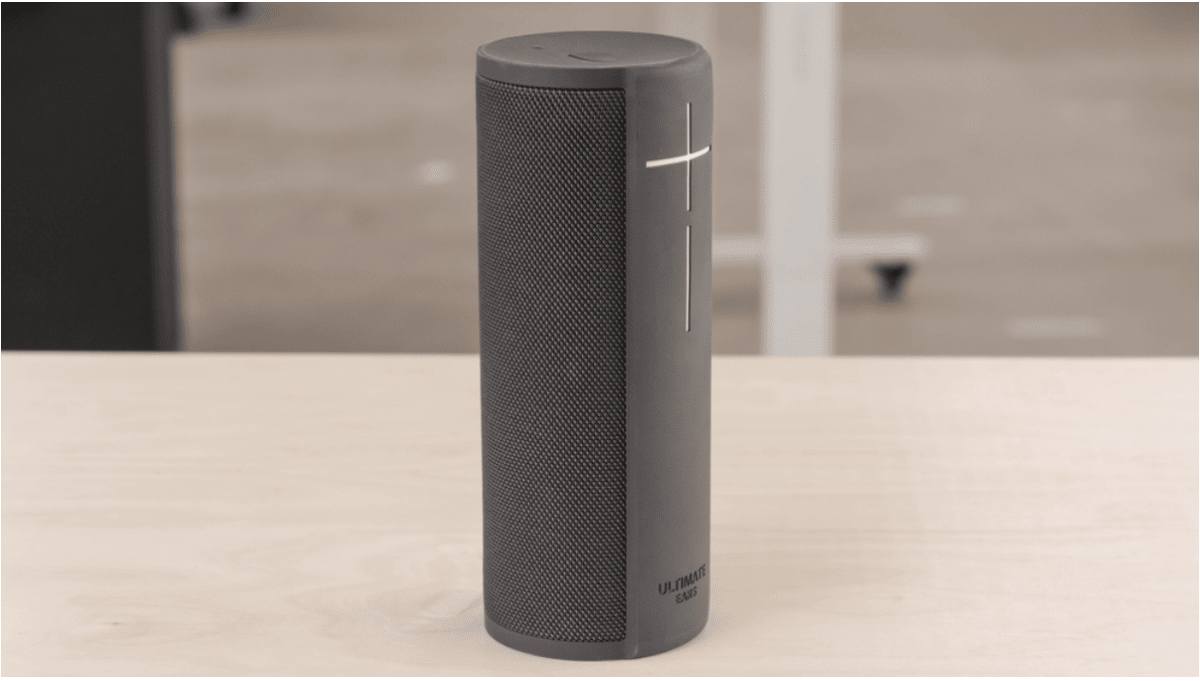 This smart speaker is a much more affordable option for someone that is looking for a great portable smart speaker but doesn't want to have to spend a lot on a speaker like the Sonos Move. This smart speaker not only costs less, it also weighs less, which means that it will be even more comfortable for you to carry around. Even though it is lightweight and small, don't think for a second that this portable speaker lacks in sound quality because it doesn't. Another amazing advantage to owning the UE Megablast is that it is waterproof and can be dunked under the water for up to 30 minutes and it will still be fine when you take it out again, so when you're having those pool parties and playing music you don't have to be so careful with all the splashes and water that gets onto it.
What's more is that the UE MEgablast has an excellent battery life and is capable of lasting up to 16 hours, whilst you're playing music, which means that they are perfect for day parties or trips to the beach where it is nice to stay a little longer while still being able to listen to music. Then there are some disadvantages to this speaker, like the fact that it is not directly manufactured by Amazon and so is a third party speaker, which means that you won't be able to use all of Alexa's capabilities such as drop-in, messaging and calls.
So, although this portable smart speaker isn't able to do everything an Echo can, it is definitely more portable and even waterproof so if you're looking for a smart speaker with excellent all-round sound that you can take basically everywhere this is definitely a top tier choice.
Amazon Echo Show 5, 2nd Gen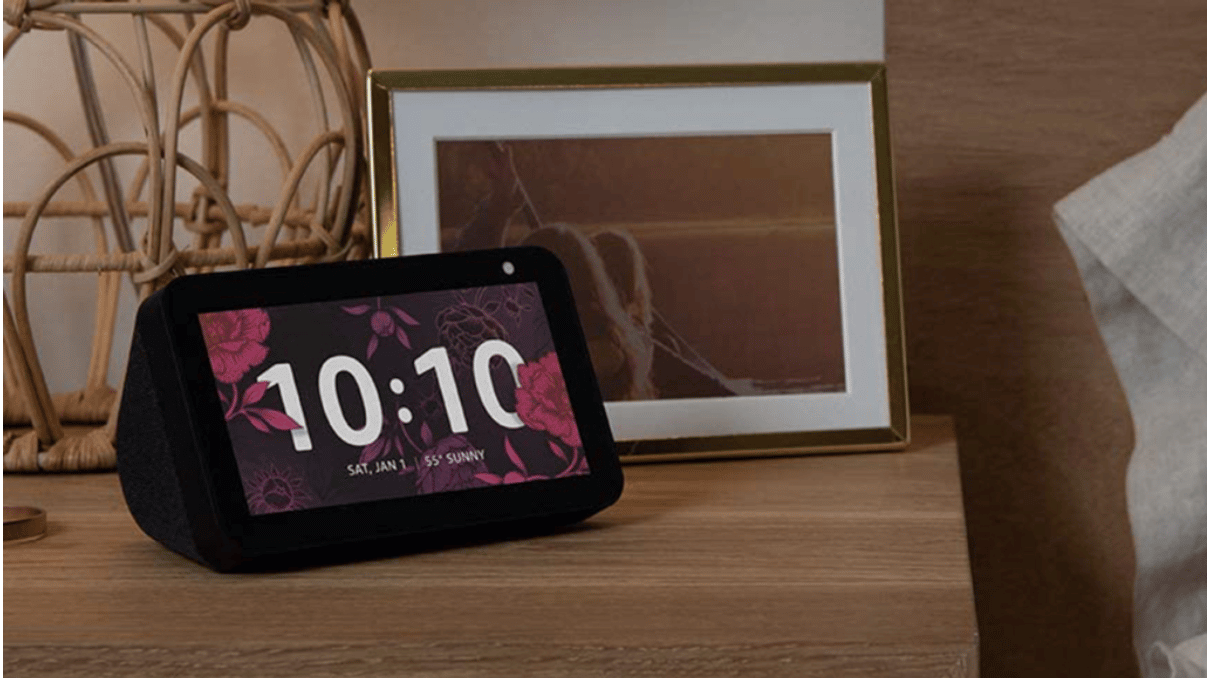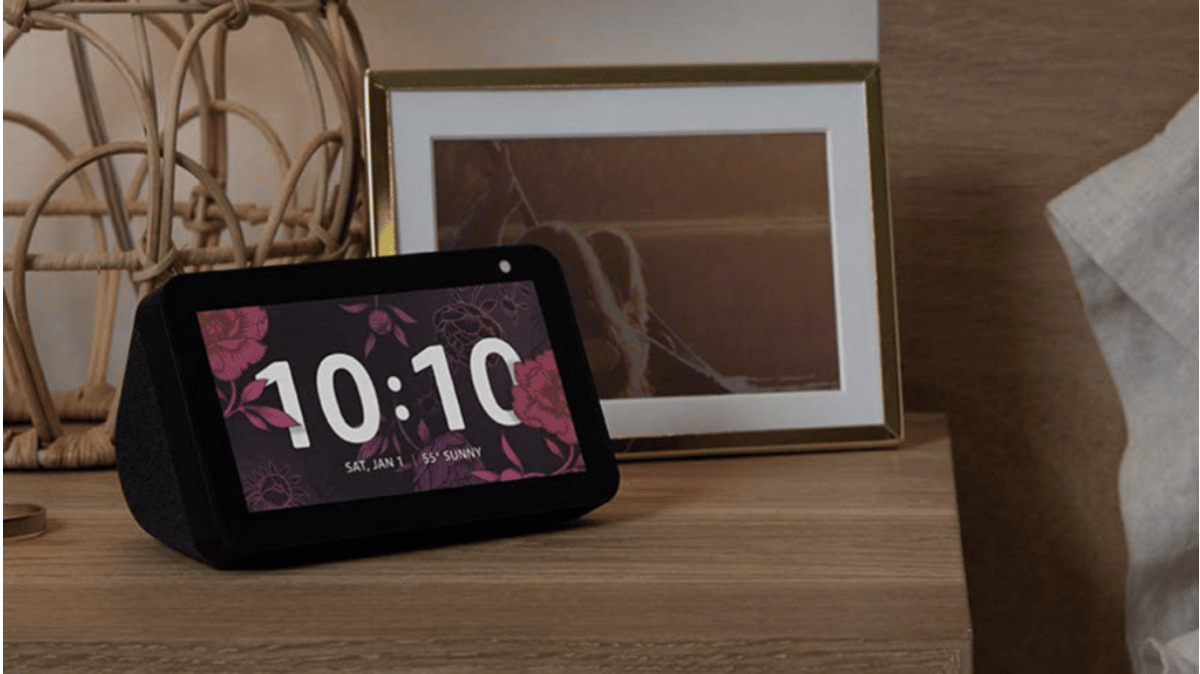 The Echo Show five is just like a much smaller version of the Echo Show 10 and 8, it has a smaller 5-inch display but you'll still be able to make your calls and video chats on it as well as browse recipes, stream videos with NBC and Prime Video, check feeds of your security cameras, dim the lights and even more things on your Amazon Echo Show 5 2nd Generation. Like most of these smart devices this device does not have a 3.5mm audio jack so if you were hoping to easily just connect it to an existing entertainment with a simple cord you are sadly mistaken.
Some people are very hesitant to call this smart device a display because of its small size, it actually feels more like a clock than the other larger Echo Show displays available. When the 2nd generation Echo Show 5 is compared to the previous, original, generation you'll notice that it hasn't had so many upgrades as many would've liked. The thing that really draws people to this compact, mini display is just that, it's compact. Because of its small size it makes it very easy for people to make calls just before they go to bed as it looks like a bed size clock and can be very easily positioned on a small countertop. Another positive that this smart device has going for it is that there is a Kids Edition that you can buy as well, which has proved to be quite popular. The Kids Edition of the Echo Show 5 is a perfect alternative to the Amazon Fire tablet as you won't need to recharge it nearly as often.
Final thoughts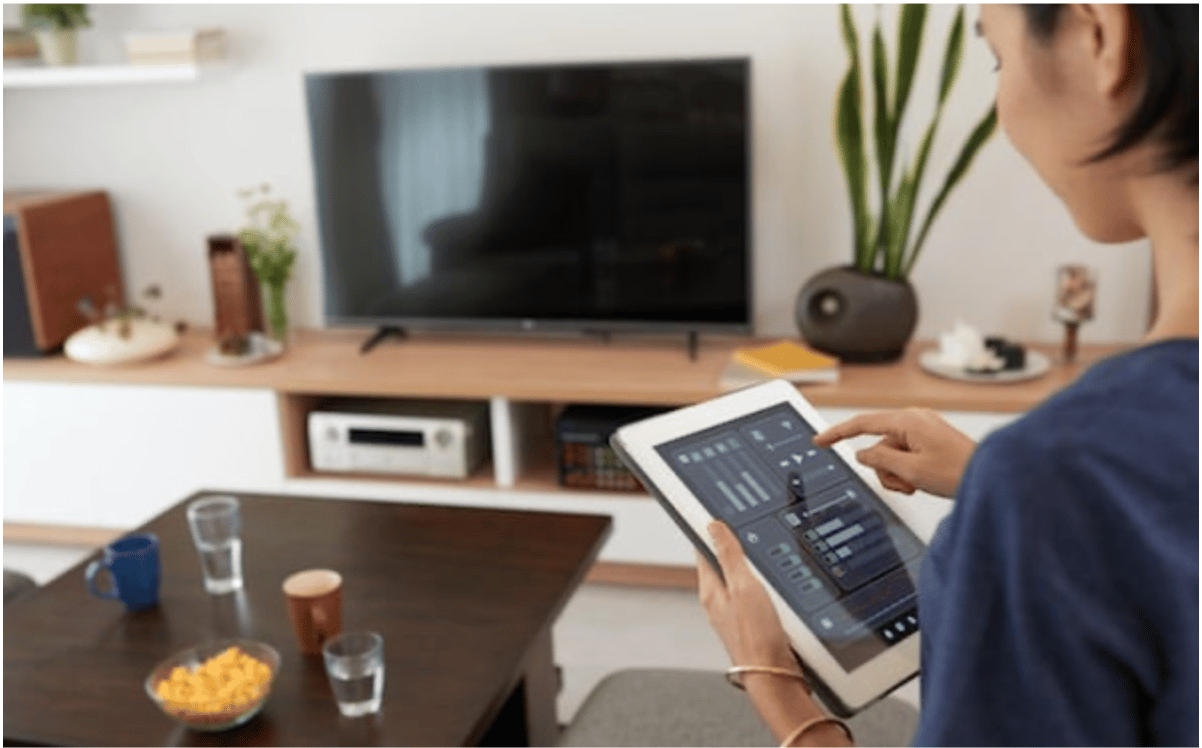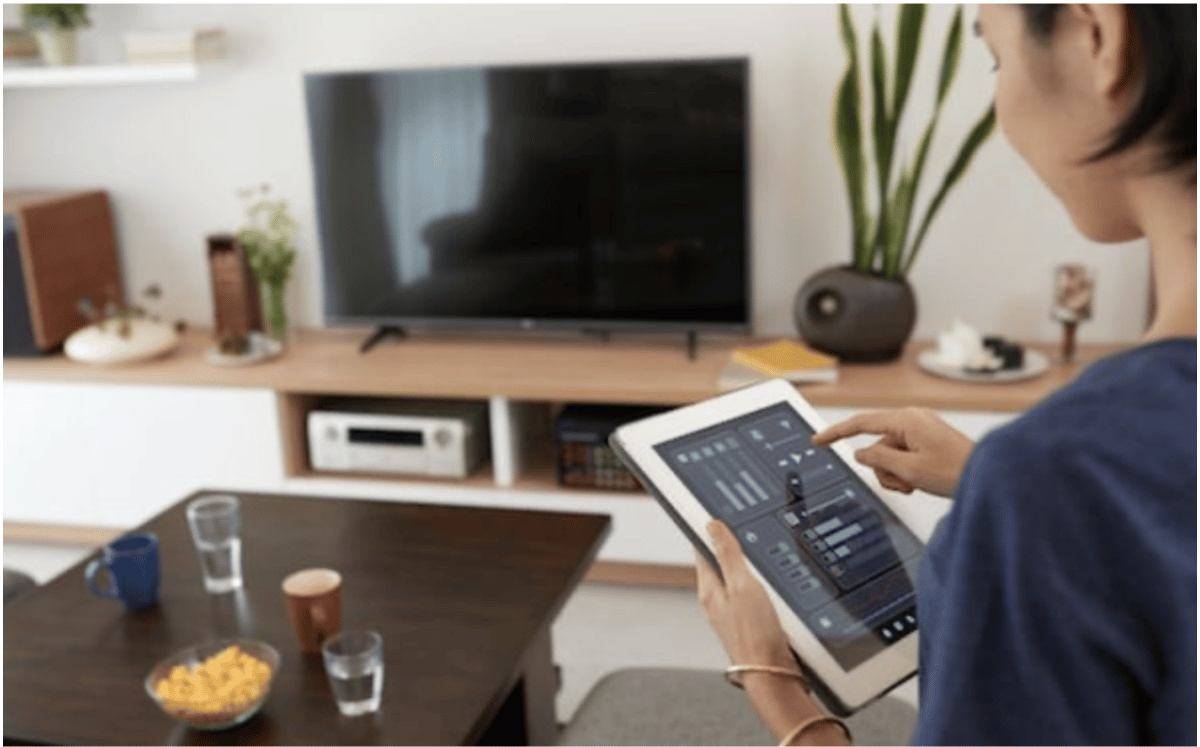 One of the first things that you'll have to decide on before you even start looking at purchasing a smart speaker is whether or not you want one with a display or just a standard, grilled speaker. If you are going to make a purchase on your first smart home device then the best smart speaker that you could get would either be from the Echo collection, like the 4th gen Echo or Echo Dot, or the Sonos One, if you are able to spend a bit more cash. These are the most recommended beginner smart speakers because they are very easy to set up and you can easily connect your other gadgets with it.
If you are a person that will want to use the smart device in a place like the kitchen or a similar shared space or if you have a large family then a smart speaker with a nice display may be a better option for you. The smart speaker with displays will allow you to check security cameras and video doorbells as well as get you recipe advice and make calls. The only devices on this list that are able to make video calls however are the Echo Show 8, Echo Show and Echo Show 5, so if video calling is important for you then try and opt for one of those three options.