If you are building a smart home, or already have one, then smart speakers and smart displays are the foundations of said homes and are extremely important. These devices come with voice assistants as well as the ability to connect to a huge variety of smart devices, and could even act as the central command centre for your smart home.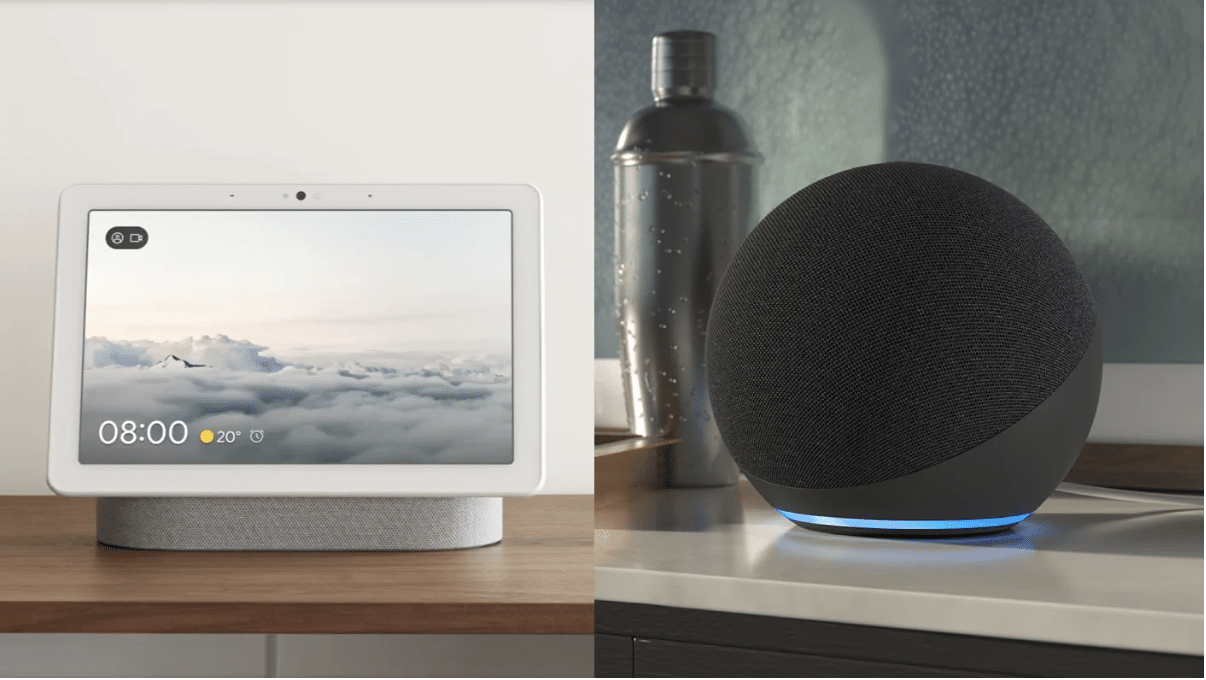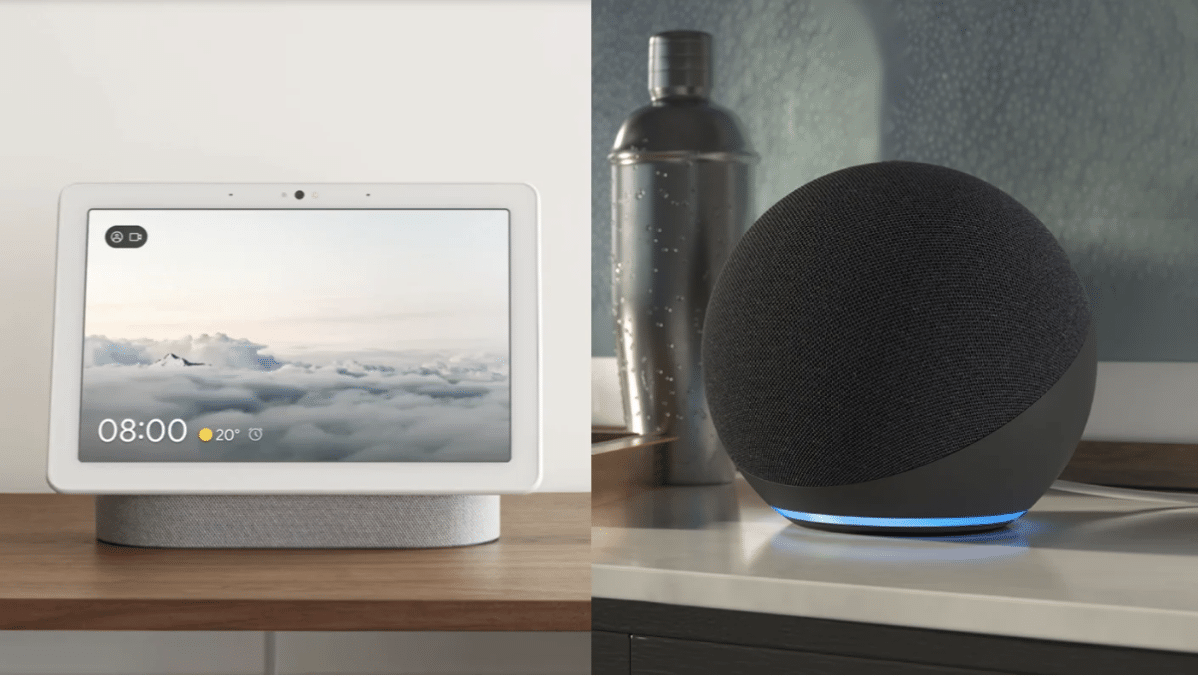 A really good smart speaker or smart display is a great starting point for those smart home owners who are looking to be able to do things such as asking Alexa to turn on a light, asking SIri to start playing music, or getting Google Assistant to change the thermostat. 
You'll find that these devices are usually mains powered, connect to your Wi-Fi network and can also be wirelessly connected to the other speakers or displays in your home to create a whole-home audio and smart control system. These devices also have the ability to make multi-room intercoms, stream content from places like Spotify and Netflix, and could even be your home security, surveillance and alarm system if you want.
Similarities Between Smart Speakers and Smart Displays
Voice/Touch-activated voice assistants
Control thousands of smart home devices
Give answers and perform actions with a Wi-Fi connection
Stream music from services such as Spotify, Amazon Music and Apple Music
Manage alarms, timers and to-do lists
Connect to other, compatible devices for whole-home audio
The smart speakers and smart displays will basically work the exact same, except for the fact that the smart displays come with the added benefit of having a screen attached. Both of these smart devices have microphones, speakers as well as an internet connection via Wi-Fi in order to access the intelligence of a cloud-based voice assistant.
Both of these devices are able to answer your questions quickly and can perform simple tasks, such as setting alarms, managing a shopping or to do list, streaming music, answering general knowledge questions and finally reading out the news headlines and weather forecast for you.
Since these are smart devices you'll also be able to connect to smart home devices, such as lights, plugs, fans, heaters, thermostats, vacuum cleaners, windowblinds, irrigation systems, alarms, door locks and much much more. After you connect your smart speaker or smart display with these other smart devices, you'll be able to control them, either when you ask them or as a part of an automation system that you can set up.
Key Differences Between Smart Speakers and Smart Displays
Smart speakers don't come equipped with a display
Smart displays come equipped with a user interface for media and smart home control
Some smart displays can come with a webcam
Some smart displays can also be used as a security camera
A TV surround sound system can be created using smart speakers
Smart speakers are more affordable than smart displays
The biggest difference between smart speakers and smart displays is pretty obvious, and it is that smart speakers don't come with a screen, but still work like smart displays. So essentially, smart speakers lack the user interface as well as the touchscreen interface that the display offers. Instead, smart speakers will usually have a status light as their only user interface, which indicates what the speaker and its voice assistant are doing.
When it comes to the status lights of the smart displays on the other hand, they tend to be a lot less prominent, although Amazon's Echo speakers still come with an integrated light ring or bar that skins blue to show you when Alexa is listening, thinking and speaking.
There are also some smart displays out there, such as the Echo SHow 15 and the Google Nest Hub Max, which come with a beneficial webcam. This is awesome because you can use them to make video calls with the smart displays, and you can even use some of them as security cameras for when you aren't at home. 
One of the biggest benefits that you will experience if you get a smart display instead of a smart speaker is that you will have the ability to stream video and essentially act as a smart home control centre as well. These videos could be from a service such as Netflix, one of your own security cameras or video doorbell. The user interface that these displays usually have can be very useful for controlling smart lighting as well as thermostats, which could definitely be useful for someone who may not know what the exact phrase or command is to control these devices through a voice assistant. With this big advantage that smart displays have over the smart speakers, it does warrant their higher price point.
One last key difference between these two smart devices is that smart speakers have the ability to create a surround sound system connected to your TV. the Echo speakers are able to be used by Amazon's Fire TV Stick, Google's Nest speakers can be used by Google's Chromecast streaming dongle and Apple's HomePod speakers are compatible with the Apple TV 4K. The smart speakers from Sonos are also able to act as surround sound units when it is connected to one of the company's sound bars. 
Smart Home Compatibility Differences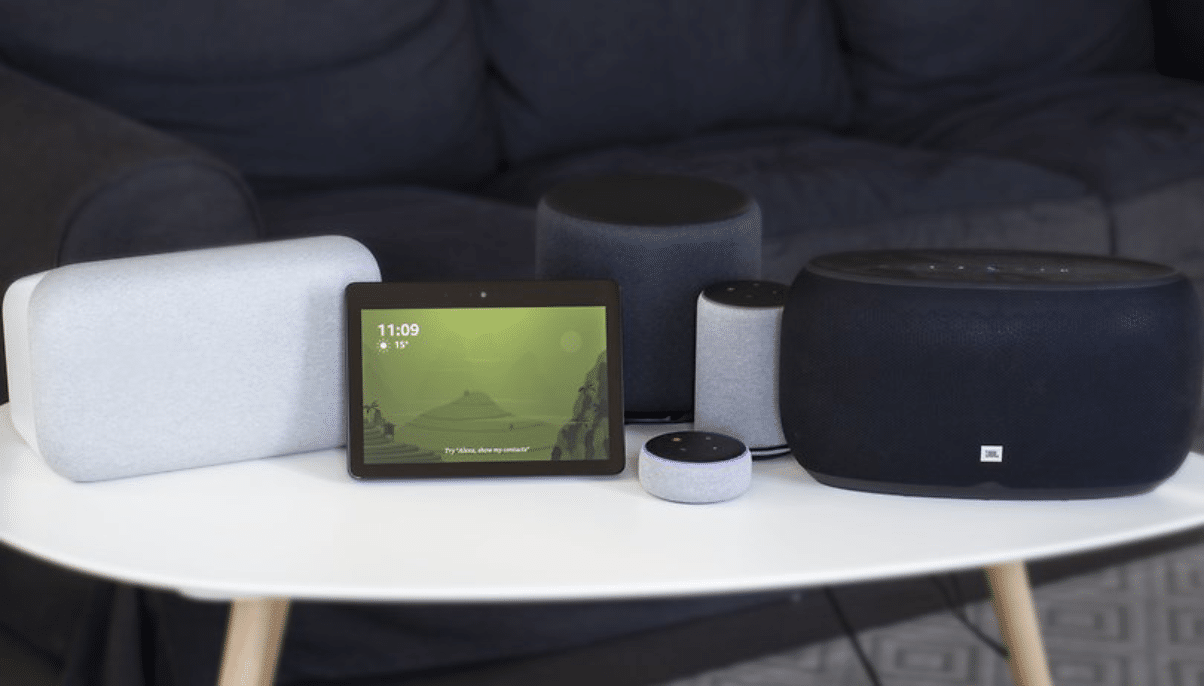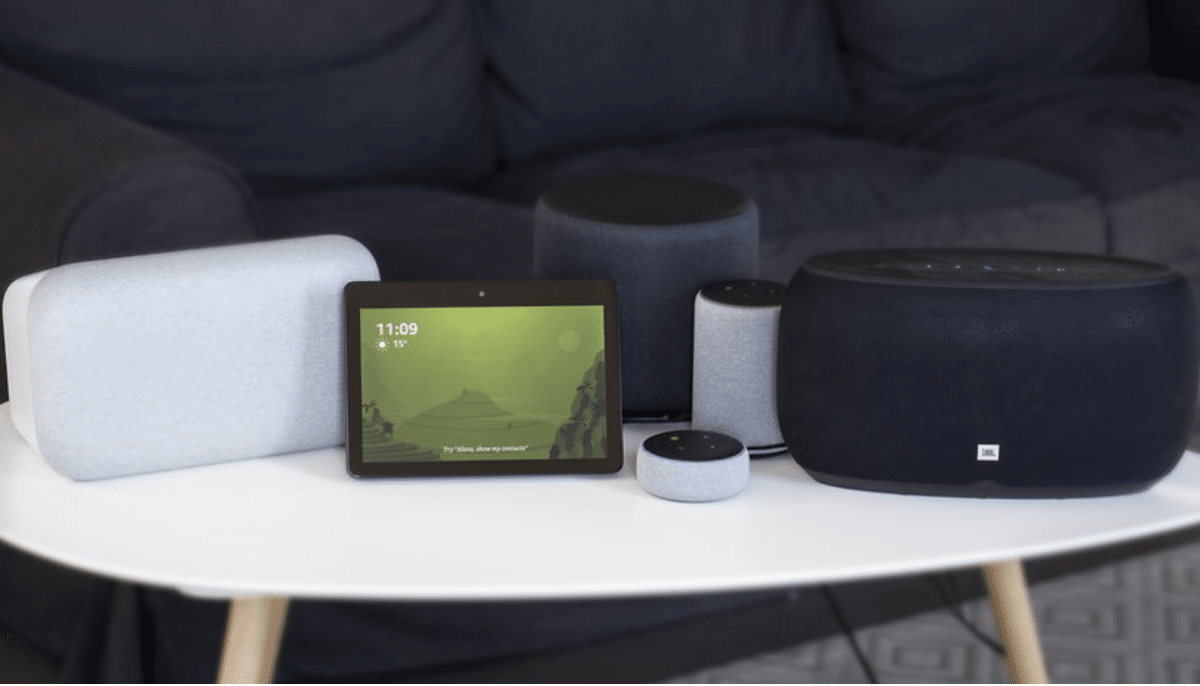 For the most part, you'll find that smart speakers and smart displays are able to control a large majority of smart home devices out there, such as smart light bulbs, plugs as well as thermostats.
There are even new smart speakers and displays out there, such as the Echo Dot 5th, Apple HomePod 2 as well as the latest Nest Hub, which are all able to support a smart home standard called Matter. Matter basically lets devices that aren't from the same ecosystems still interact with each other. Thanks to Matter, these new smart speakers and displays have the potential to improve your smart home compatibility. 
What About Apple Smart Speakers And Displays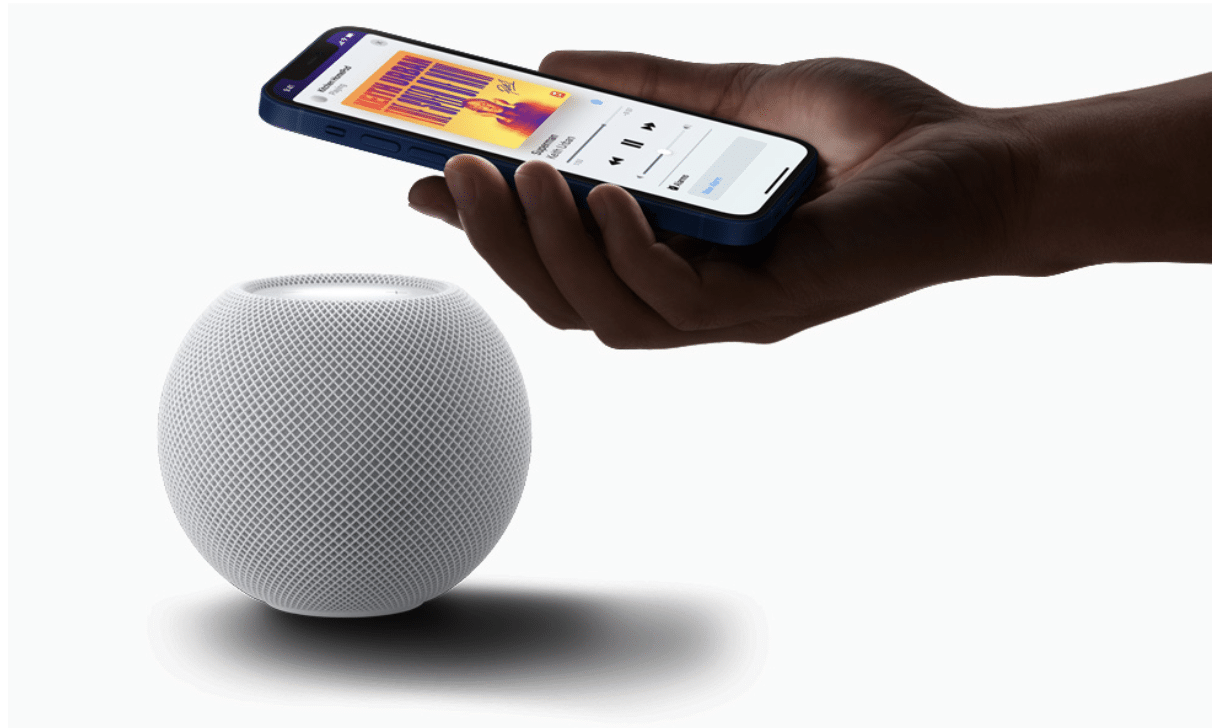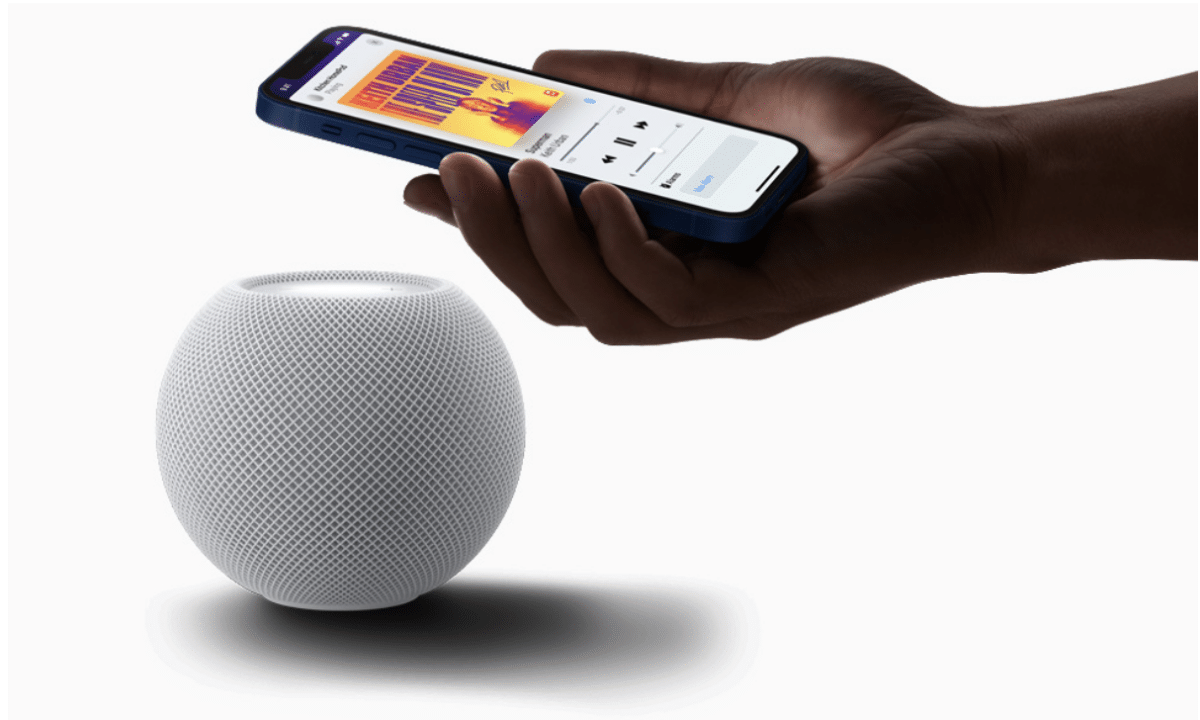 Sadly, Apple has yet to come out with a smart display, however if you want one and have the budget for it, then an iPad could make for a great alternative. If you are a big Apple person and decide to go all-in on Apple's HomeKit ecosystem, the Home app works well for a smart home controller and you'll be able to use the Siri voice assistant to control various devices or play music. What's great about the iPad as a display is that it comes with a webcam, which is great for video calls, and it's also capable of streaming music, playing games as well as everything else that people love about the Apple tablet. 
You could even go as far as fixing your iPad onto the wall, via third-party mounts, or you could instead purchase a dock if you prefer to use it on a coffee table or in your kitchen. This does however require a lot more work from you than just buying a smart display, but if you are exclusively an Apple household, then these results may be worth that extra effort.

The Home app that you use will also work on your iPhone, Apple Watch and Mac, which basically mean that all of these Apple products can turn into smart home controllers.
Conclusion, Which is Better?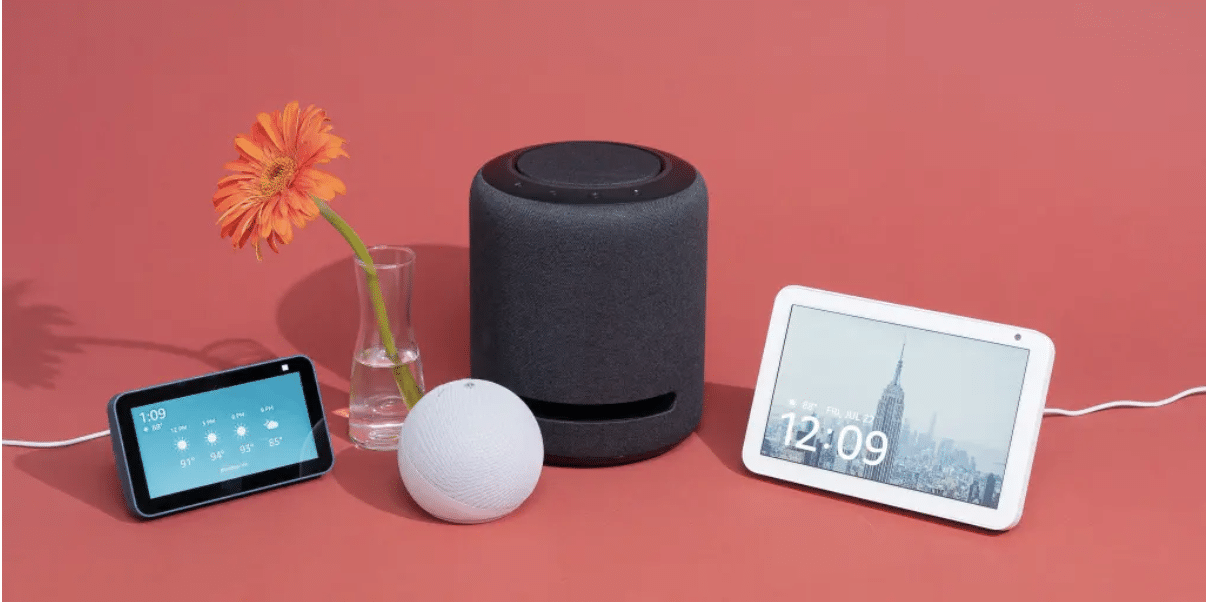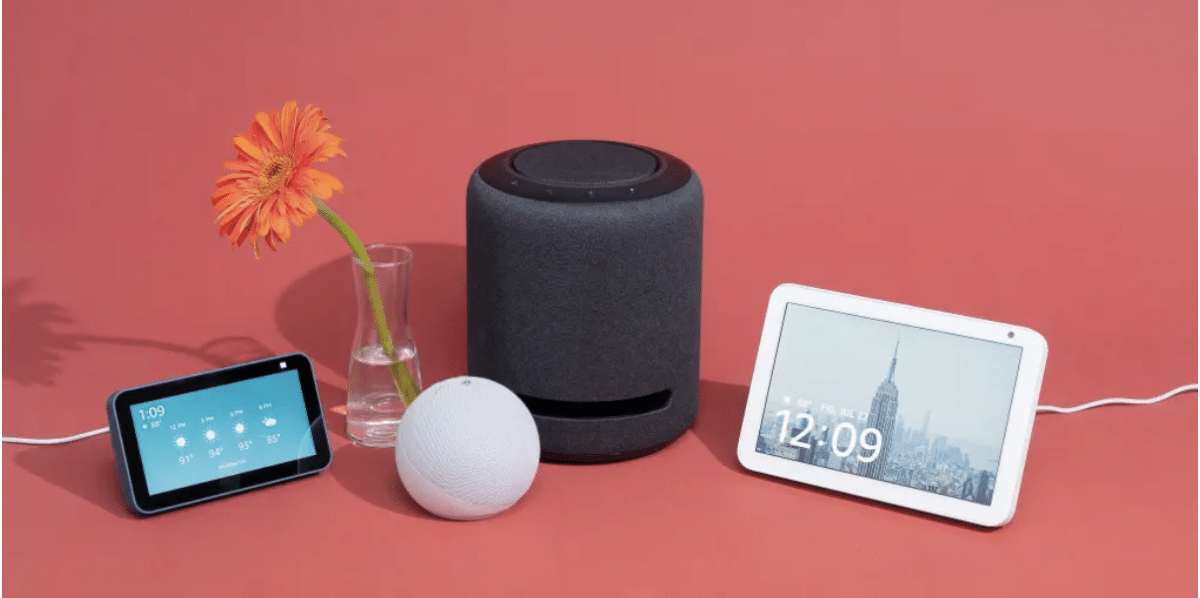 When it comes between picking whether a smart speaker or smart display is going to be better for you, it really comes down to what you need and what you already own in your home. If you are building a smart home then you probably won't need to have a smart display in every room, you'll probably just need one on a countertop in your kitchen that will work as a smart home control centre, media streamer and access a shared calendar with your family.
Then on the other hand you have the smart speakers, which you can put almost anywhere. If you have a larger one, such as the Amazon Echo or Apple HomePod, then you could put those in the lounge and maybe connect it to your TV, then the smaller versions like the Echo Dot and HomePod Mini can maybe go into the bedroom and the office.
Although both smart speakers and displays all have the same basic functionality, and their voice assistants are all equally great across all of the devices, the smart displays have more specific use cases. An example of this is the webcam of a Nest Hub Max, which can be used to make video calls and could further act as a security camera as well. On the other hand, the more compact smart speakers are able to fit in almost any spot in your home.
In conclusion, if your budget for building your smart home allows you to afford both types of these smart devices, then they'll both be equally worthy of your investment.