Google released the Developer preview for Android 14 in early February. Since then, tech enthusiasts have highlighted distinguishing features between the new software update from its precursor. Tech experts expect the Beta version to be released at the I/O conference and the stable version in August. While we wait for its release, this article provides a list of smartphones that will be eligible to use Android 14.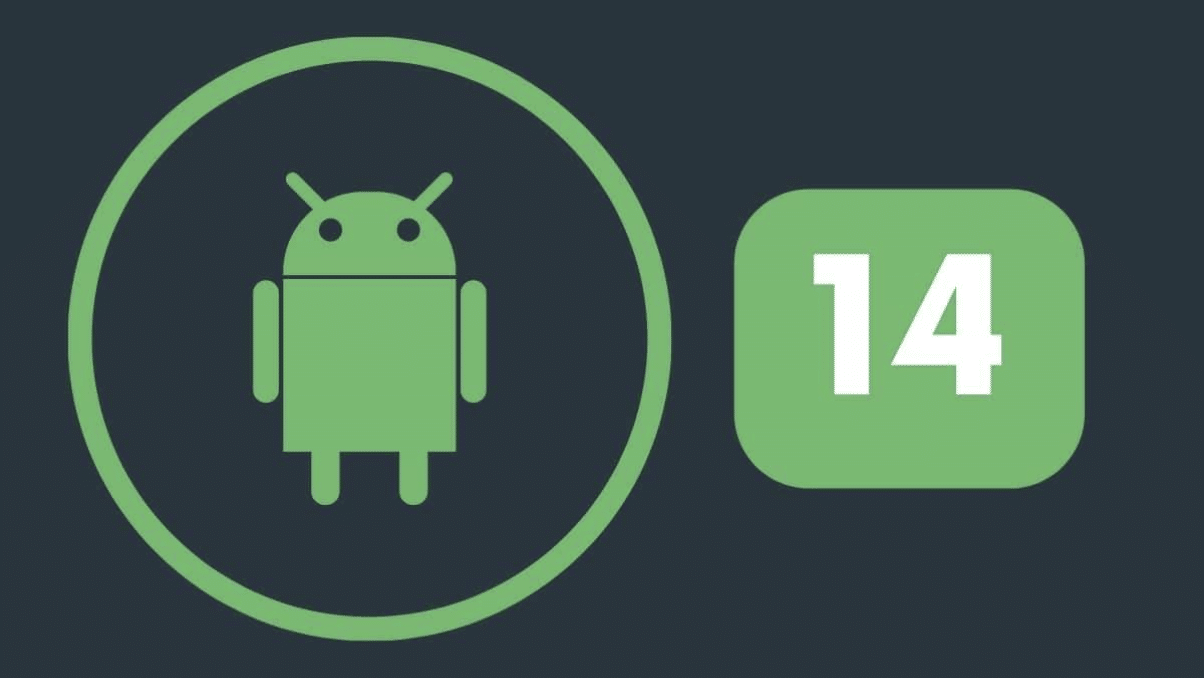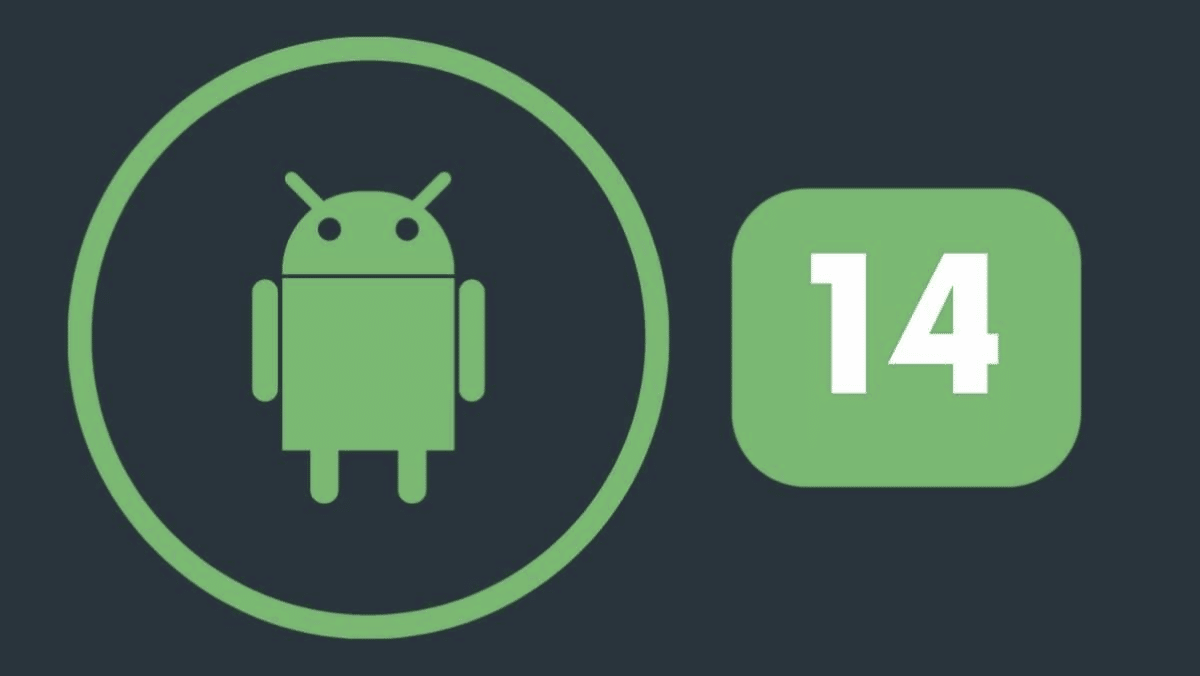 What is Android 14?
Android 14 is the latest version of Google's mobile operating system. It entered its first developer preview on February 8, 2023. Dubbed "Upside Down Cake," Android 14 builds upon the previous versions, Android 12L and 13, to better support tablets and foldable form factors.
Why should you care about this new operating system? The release of a new Android OS means technological advancements and improved user experience. With Android 14, you can expect enhancements in performance. These improvements can greatly impact your tech life by making your devices more efficient.
For instance, older versions of Android may not receive security updates, leaving your device vulnerable to security threats. Upgrading to the latest OS version can ensure compatibility with newer apps and improved performance.
Android 14 Features
The new Android OS, Android 14, boasts several innovative features set to bring significant changes and improvements. Some of Android 14 standout features include
● Improved privacy and security
● Themed app icons through Material You
● Per-app language preferences
● Clipboard preview
● Photo picker permission
● Notification permission
● Improved battery life and performance
● Support for foldable devices
● App cloning feature
● Health Connect integration
● Satellite connectivity
● Predictive back gesture
● Improved 5G support
● New media codecs and APIs for audio and video streaming
● Better support for keyboards with touchpad gestures and modifier key remapping
● Better gaming experience with low latency mode and game optimization tools.
It will also include several new malware-fighting features that plug known exploits by blocking app installations or only allowing them if they meet specific criteria.
Android 14 vs. Android 13
Comparing the features of Android 13 and Android 14 is difficult as Android 14 has not yet been released. However, based on the available information from various sources, it is possible to make an educated guess about what features will be included in Android 14. Here is a difference table:
| | | |
| --- | --- | --- |
| Feature | Android 13 | Android 14 |
| Navigation Bar | Slightly smaller | Slightly bigger |
| Split-screen view | Existing method | New method |
| Copy and paste across devices | Not available | Available |
| Photo Picker | Existing version | Updated version |
| Material You theming | Available | Improved personalization |
| Multitasking capabilities | Existing capabilities | Improved capabilities |
| Privacy and permissions settings | Existing settings | Enhanced settings |
| Battery life | No specific improvements | Tweaks for improved battery life |
| Older Android apps | Supported | Blocked from being installed |
| Window size classes | Not available | Available for developers |
| Developer-focused additions | No specific additions | Added to make it easier for developers to create apps that adapt to different screen sizes |
| Announcement date | April 2022 | February 2023 |
| Release date | August 2023 | |
From the table, Android 14 will offer an improved experience compared to Android 13. With a slightly larger navigation bar, a new method for split-screen view, cross-device copy and paste, and an updated Photo Picker, users may find the new features convenient and easy to use.
Material You theming in Android 14 should offer better personalization options than in Android 13. Android 14 will also have improved multitasking capabilities, enhanced privacy and permission settings, and battery life tweaks. Additionally, Android 14 will block older Android apps from being installed, providing a more secure experience.
For developers, Android 14 could be easier to work with, thanks to the addition of window size classes and other developer-focused features. These new features and improvements will make the new Android OS a great choice for users and developers.
Android 14 Release Date
Experts anticipate that Google will unveil Android 14 in August 2023. In line with previous releases, the company has already released a developer preview in February and is expected to release another one. This will give developers ample time to prepare their apps for the new OS and ensure compatibility with Android 14.
In April 2023, the Android 14 Beta version is expected to arrive. The highly anticipated Google I/O 2023, where Android 14 could be announced, is scheduled for May 2023.
Android 14 Eligible and Non-Eligible Devices
Samsung Galaxy
Samsung has released a list of eligible Galaxy devices that will receive the Android 14 update, also known as One UI 6.0. This list encompasses flagship and mid-range devices. Samsung is committed to providing two major Android upgrades for every Galaxy device from the Galaxy A, M, and F lineups.
Here is a complete list of eligible and non-eligible Samsung phones for the Android 14:
| | |
| --- | --- |
| Category | Devices |
| Galaxy S series | Galaxy S23 UltraGalaxy S23+Galaxy S23Galaxy S22 UltraGalaxy S22+Galaxy S22Galaxy S21 FEGalaxy S21 UltraGalaxy S21+Galaxy S21 |
| Galaxy Z series | Galaxy Z Fold 4Galaxy Z Flip 4Galaxy Z Fold 3Galaxy Z Flip 3 |
| Galaxy A series | Galaxy A73Galaxy A72Galaxy A53Galaxy A52 (A52 5G, A52s)Galaxy A33Galaxy A23Galaxy A14Galaxy A13Galaxy A04s |
| Galaxy M series | Galaxy M53 5GGalaxy M33 5GGalaxy M23 |
| Galaxy Xcover series | Galaxy Xcover 6 Pro |
| Galaxy Tab series | Galaxy Tab S8 UltraGalaxy Tab S8+Galaxy Tab S8 |
Google Pixel and OnePlus
According to reports, we can expect Android 14 to arrive on the Google Pixel phones first before other devices, such as OnePlus. In February, Google made the official announcement of Android 14's developer update. Other manufacturers have started joining the preview.
Below is a list of Google and OnePlus phones compatible with Android 14:
| | |
| --- | --- |
| Brand | Devices |
| Google Pixel | Pixel 4aPixel 5Pixel 5aPixel 6Pixel 6 ProPixel 6aPixel 7Pixel 7 Pro |
| OnePlus | OnePlus 11OnePlus 11ROnePlus 10 ProOnePlus 10TOnePlus 10R/5GOnePlus 9OnePlus 9 ProOnePlus 9ROnePlus 9RTOnePlus Nord 2TOnePlus Nord CE 2 LiteOnePlus Ace ProOnePlus Ace RacingOnePlus Ac |
Motorola, Oppo, Sony, and RealMe
There is no official list from Motorola, Oppo, Sony, or RealMe devices that will use Android 14. However, these companies have assured customers that some of their devices will subsequently get significant updates.
We have compiled a list of phones expected to receive the Android 14 update. This list is based on the promises from the company and our expectations.
| | |
| --- | --- |
| Brand | Devices |
| Motorola | Motorola Edge (2021) (Motorola Edge 20 outside the US)Motorola Edge (2022) (Motorola Edge 30 outside the US)Motorola Edge+ (2022) (Motorola Edge 30 Pro outside the US)Motorola Edge 20 ProMotorola Edge 30 FusionMotorola Edge 30 NeoMotorola Edge 30 UltraMotorola Moto G 5G 2022Motorola Moto G Stylus 5G 2022Motorola Moto G42Motorola Moto G52Motorola Moto G62 5GMotorola Moto G72Motorola Moto G82 5GMotorola Razr (2022) |
| Oppo | Oppo A77 5GOppo A78Oppo A96Oppo F21 ProOppo F21 Pro 5GOppo Find X5Oppo Find X5 LiteOppo Find X5 ProOppo Find N2Oppo Find N2 FlipOppo Reno 5 Z 5GOppo Reno 6 5GOppo Reno 6 Pro 5GOppo Reno 6 Z 5GOppo Reno 7Oppo Reno 7 5GOppo Reno 7 Pro 5GOppo Reno 7 Z 5GOppo Reno 8Oppo Reno 8 5GOppo Reno 8 Pro 5GOppo Reno 8 Z 5GOppo Reno 9Oppo Reno 9 ProOppo Reno 9 Pro+ |
| Sony | Sony Xperia 1 IIISony Xperia 1 IVSony Xperia 5 IIISony Xperia 5 IVSony Xperia 10 IVSony Xperia ProSony Xperia Pro-I |
| RealMe | Realme 9 4GRealme 9 5GRealme 9 5G Speed EditionRealme 9 Pro 5GRealme 9 Pro+Realme 9i 4GRealme 9i 5GRealme 10Realme 10 5GRealme 10 ProRealme 10 Pro+Realme 10sRealme C35Realme GT 2Realme GT Master EditionRealme GT Neo 2 5GRealme GT Neo 3Realme GT Neo 3TRealme GT2 ProRealme GT2 Explorer MasterRealme Narzo 50Realme Narzo 50 5GRealme Narzo 50 Pro 5GRealme Narzo 50A PrimeRealme Narzo 50i PrimeRealme Q5Realme Q5 ProRealme Q5i |
Nokia, Honor, Asus, and Nothing
New phones always come with a promise from the manufacturer to update the software for a number of years. This software update is an easy way to predict phones that will get the Android 14 update.
Hence, Android 11 phones with three years of software updates and other newer devices get the update when it is released this year. Nokia, Honor, Asus, and Nothing devices that fall under this category include:
| | |
| --- | --- |
| Brand | Devices |
| Nokia | Nokia G11 PlusNokia G60 5gNokia X10Nokia X100Nokia X20Nokia X30Nokia XR20 |
| Honor | Honor 70Honor Magic VsHonor Magic Vs UltimateHonor Magic4Honor Magic4 Pro |
| Asus | Asus ROG Phone 6Asus ROG Phone 6 Batman EditionAsus ROG Phone 6 ProAsus ROG Phone 6DAsus ROG Phone 6D UltimateAsus Zenfone 9 |
| Nothing | Nothing Phone 1 |
Last Word: Which Phones Will Receive Android 14?
The upcoming release of Android 14 promises a range of new features that are set to enhance user experience and improve device performance. With the release of the developer preview, we have an idea of what to expect from the new operating system, including improved multitasking capabilities, better battery life, enhanced privacy and security features, and more.
While the release date is still several months away, eligible smartphone users can start preparing to take advantage of the new features. With various devices set to receive the update, users can expect to enjoy the benefits of the latest operating system regardless of their preferred smartphone brand.