eSIM and iSIM have obvious advantages over physical SIM. They are more functional, durable, and tamper-proof. While integrated SIMs look more advanced than embedded SIMs, does it mean they are also better? Let's check.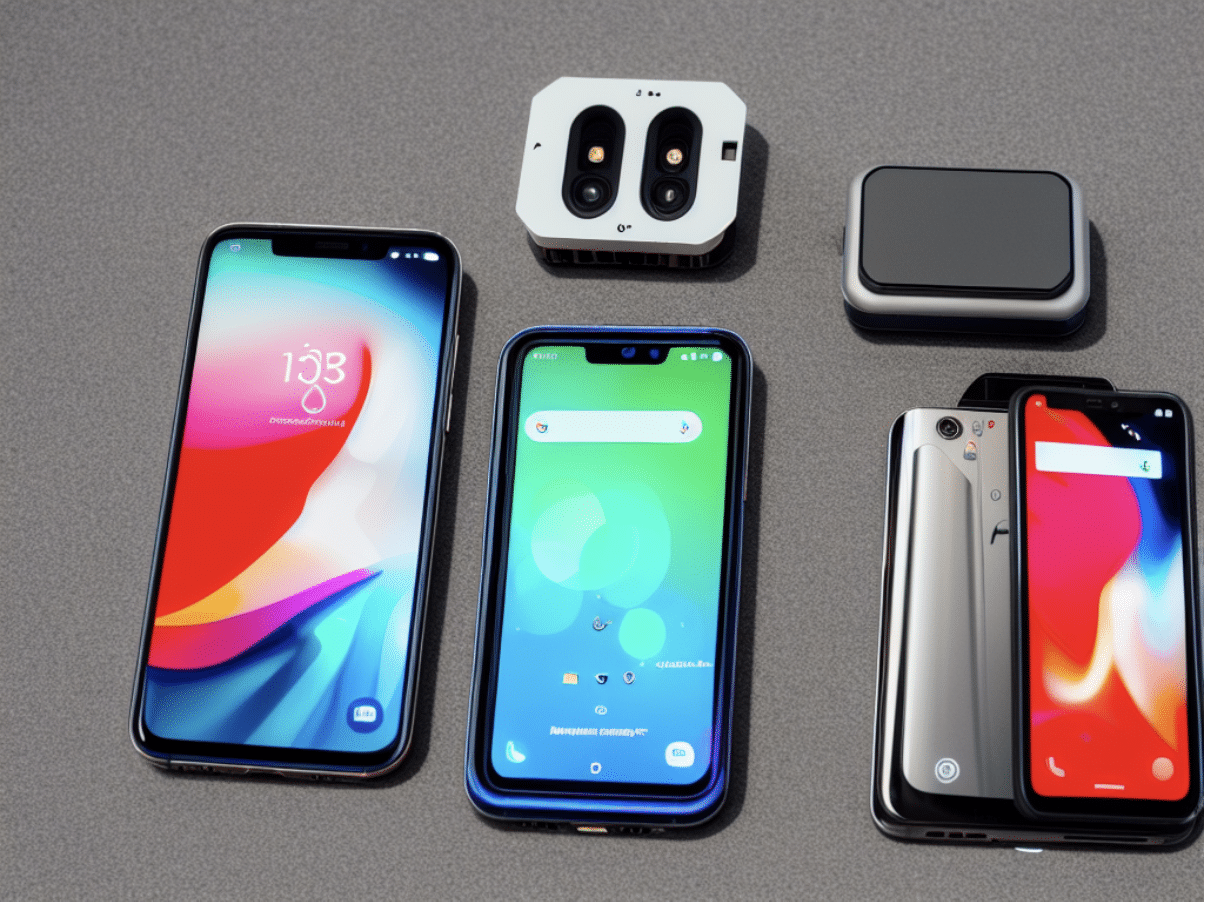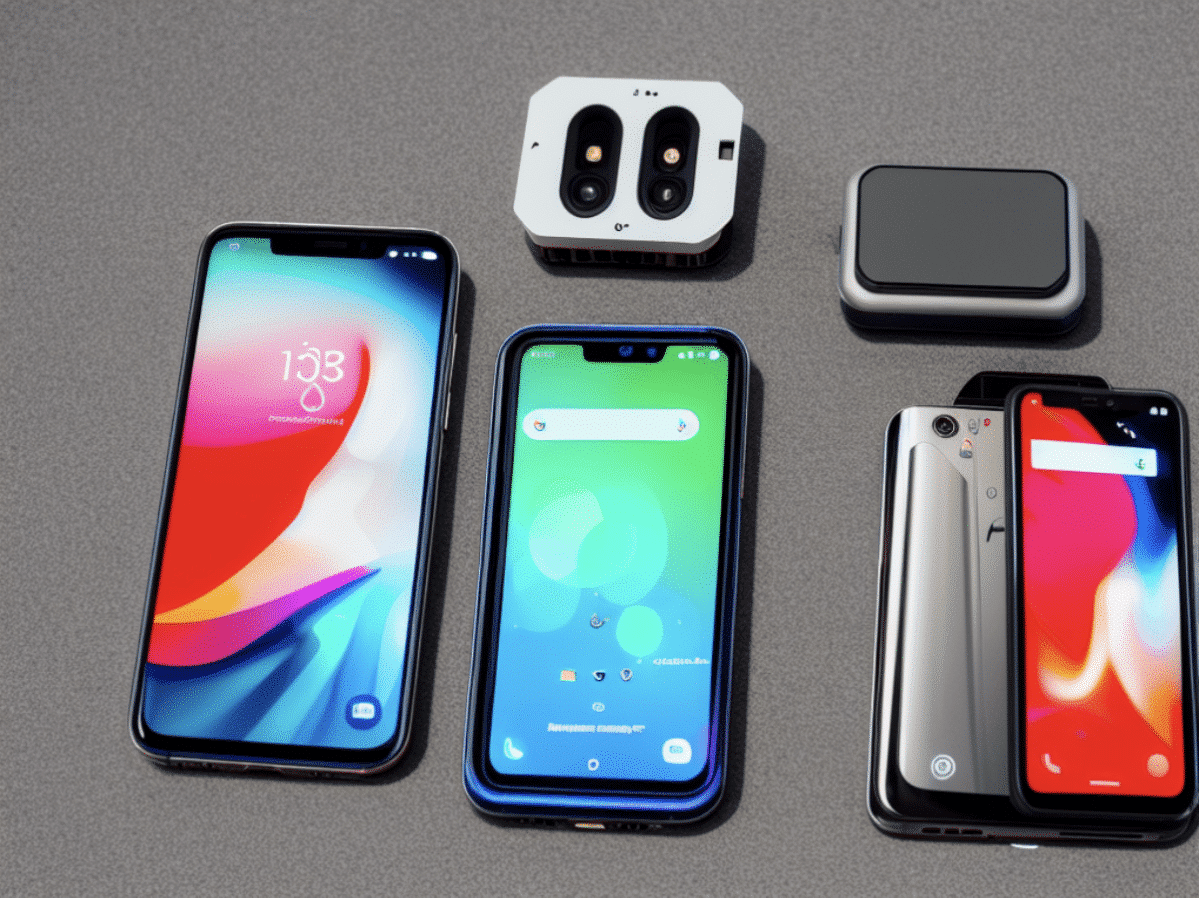 The Subscriber Identity Module (SIM) verifies and secures the identity of a cellular network user. It allows you to call, text, or connect to the internet. When it was invented in 1991, the SIM card was a removable, rectangular plastic card the size of a credit card. The card size got smaller as the years passed and SIM technology improved.
But the SIM still had some problems that made it a hassle, especially with IoT devices. It was challenging to switch network providers. You would have to buy another SIM card and remove the current one from your phone. Its detachability also made it easy to be stolen.
Fortunately, eSIM was introduced to solve these issues. This technology had not even been explored to its limits when the iSIM was released as an improvement to the eSIM. In this article, we'll be discussing these two SIMs and comparing them to determine which is better suited to solve the problems they were created for.
What Is eSIM?
eSIM means Embedded Subscriber Identity Module, and was launched in 2012. The SIM is fused directly on a phone's circuit instead of being inserted in a SIM slot.
It was invented to solve the problems of the standard SIM card. Also, more IoT devices are produced, and they need eSIM technology to use the cellular network. In a report by IoT Analytics, it was predicted that the number of connected IoT devices worldwide will increase to 27 billion by 2025.
The eSIM performs all the functions of a regular SIM card and more. You can change carriers with ease. There's no need to swap out SIMs if your phone supports eSIMs physically. According to Apple, you can activate up to 8 eSIMs and use two numbers simultaneously on an iPhone.
Also, it reduces the risk of theft and damage from electric shock and harsh weather. eSIMs allows remote SIM provisioning. This means you can switch or change network profiles over a phone call. This can be quite useful when switching to a roaming network.
How eSIM Works
For an eSIM to work, you need to get a phone that supports eSIMs and a network provider with that service. Then, you install a network provider on the eSIM. There are different ways to do the installation, as each provider has unique ways. Here are the common ones:
Scanning a QR code (e.g., EE)
Typing out an activation code sent by the network provider on the phone screen.
Using GSMA's universal discovery channel.
Installing through a network provider's app
Note: You need to be connected to the internet to activate an eSIM on your phone. So, you'll need another phone with internet connectivity to get started.
Phones That Support eSIM
Several phones support eSIM. The first smartphone to offer eSIM support only is the Motorola Razr. Aside from that, here are others:
Apple Phones
Apple started including eSIM support on iPhones with the release of the iPhone X. Apple phones equipped with eSIM include iPhone XS, XR, 11 models, and later. The latest iPhone 14 models purchased in the United States don't have a physical SIM tray and support only eSIM.
To activate your eSIM using eSIM Carrier Activation, eSIM Quick Transfer, or another activation method, turn on your iPhone and follow the instructions. Some carriers and worldwide service providers can assign a new eSIM to your iPhone, making setup easy.
Google phones
Google started eSIM support with the Pixel 2 and 2 XL in October. And every other phone released after it uses eSIM. You can expect eSIM compatibility in phones such as Google Pixel 2, 2 XL, 3, 3 XL, 3a, 3a XL, 4, 4 XL, 4A 5G, Pixel 5, Pixel 5a, Pixel 6, and Pixel 6 Pro.
However, it should be noted that not all versions of the phones support eSIM. For instance, if you buy Google Pixel 3a from Australia or Japan, it may not come with eSIM compatibility.
Samsung phones
Samsung started with the Galaxy S20 series, and since then, later models have been supporting eSIMs. Premium-grade phones offering eSIM compatibility include the S20 series, S21 series, S22 series, S23 series, Note 20 (and its Ultra version), Z Fold, and Flip phones.
To activate an eSIM on a Samsung phone, you need to follow specific steps depending on your carrier. T-Mobile provides detailed instructions on how to set up a new Samsung phone using an eSIM. You can also reach out to your service provider for assistance in activating eSIM.
Other Phones
Several other phones offer eSIM support, including Huawei P40 Pro, Huawei Mate 40, Motorola Razr, and Oppo Find X3 Pro. Sony, Motorola, Nokia, OPPO, and Huawei are manufacturers offering eSIM support. Other Android phones that support eSIM include Arrows A101 FC Fairphone 4, Sony Xperia 1 IV/5 IV/10 IV, Vivo X80, and Xiaomi 12T Pro.
What Is iSIM?
iSIM is almost identical to an eSIM. The only difference is that iSIMs are integrated with the phone's SoC/processor. Both the smartphone and SIM run on processors. So instead of running on separate ones, integrating SIMs means only one processor will be needed in the phone. The iSIM is within the processor as a Tamper Resistant Element (TRE).
Like other SIMs, the iSIM can make calls and connect to the internet. But it's faster and more secure. It has received the highest level of security certification from GSMA. Because the iSIM is merged with the System of Chips (SoC), there is more space in the phone. This can be used to improve the phone's design. For example, the space usually allocated for a SIM slot can be used for other features like waterproofing and extra speakers.
Just like with eSIMs, having an iSIM means you can have multiple number profiles and switch to any of them regardless of your location. You can change your carrier/network provider by phone call to their customer service. This is easier than going to a physical store to buy another SIM.
How iSIM Works
iSIM embeds SIM features directly into your device's hardware. This allows it to connect to the cellular network without needing a physical SIM card or soldered eSIM in a printed circuit board (PCB). Due to its size and flexibility, you can insert iSIM into other IoT devices like smartwatches, smart fridges, and smart TVs.
Phones Using iSIMs
At the moment, there are no phones supporting iSIMs. However, different OEMs and networks have been working on creating them.
Qualcomm, Vodafone, and Thales revealed in a press release the first iSIM to be successfully built within a phone's SoC with the Snapdragon 8 Gen 2 chipset. Certified by GSMA, this iSIM is fortified with the same level of security the latest eSIMs enjoy.
Counterpoint Research predicts that consumer electronic devices with iSIMs will reach approximately 75 million by 2022 and 500 million by 2025. Future Galaxy phones are expected to be among the 300 million iSIM smartphones to be shipped this year.
Comparison Between iSIM and eSIM
| | | |
| --- | --- | --- |
| | iSIM | eSIM |
| Definition | Integrated SIM chip soldered onto the device's motherboard | Programmable SIM card embedded directly into a device |
| Size | Fraction of Nano SIM | Half the size of Nano SIM |
| Power | Part of the processor, consumes less power | Needs a separate processor, consumes more power |
| Cost | Less expensive to produce | More expensive to produce |
| Security | Same level of security certification as eSIM | Same level of security certification as iSIM |
| Cost comparison with physical SIMs | No information found | Higher pricing compared to physical SIMs |
| Popularity and support | Not widely available yet as it is a new technology | Still not widely popular and supported |
The iSIM and eSIM are two types of programmable SIM, with the iSIM being integrated into a device's processor while the eSIM requires a separate processor. Despite eSIMs being half the size of a Nano SIM, iSIMs are even smaller and consume less power.
Using iSIMs in devices can reduce production costs for manufacturers as they require fewer components. Both iSIMs and eSIMs are equally secure, as they share the same level of security certification.
However, there is no information available regarding the cost comparison between iSIMs and physical SIMs, while the pricing for eSIMs is much higher than regular physical SIMs. iSIM technology is still new and not widely available, so its support is currently limited.
Our Opinion
Though introducing iSIMs into devices is meant to reduce running costs, the technology is still new in the market, so it's expensive. Even eSIM (which is older) is only available on high-end smartphones. This means phones that can currently support eSIMs and iSIMs are not many. Several predictions say adoption of iSIMs will be rapid. However, this depends on how fast OEMs can create them and convince network providers that they won't interfere with their services.