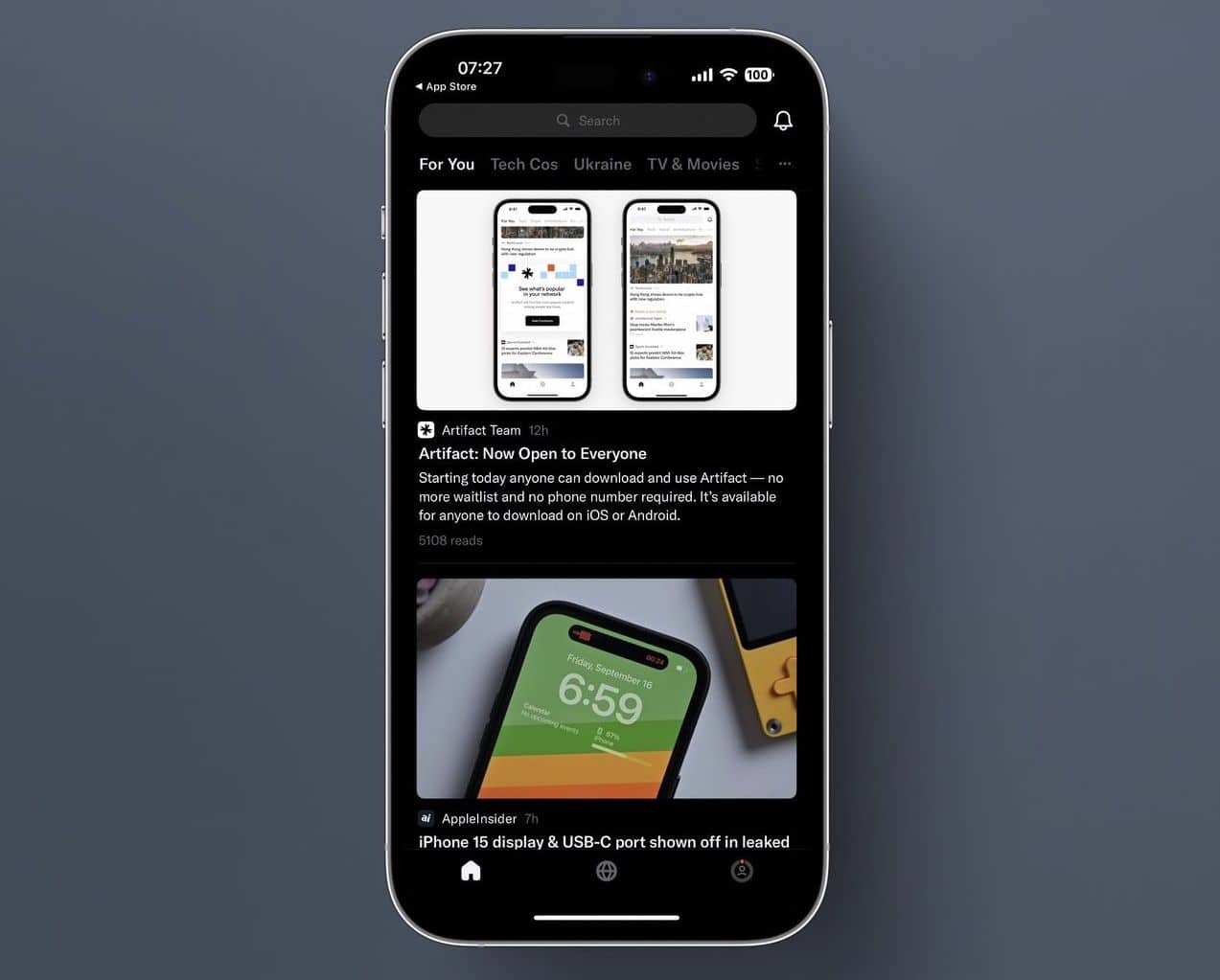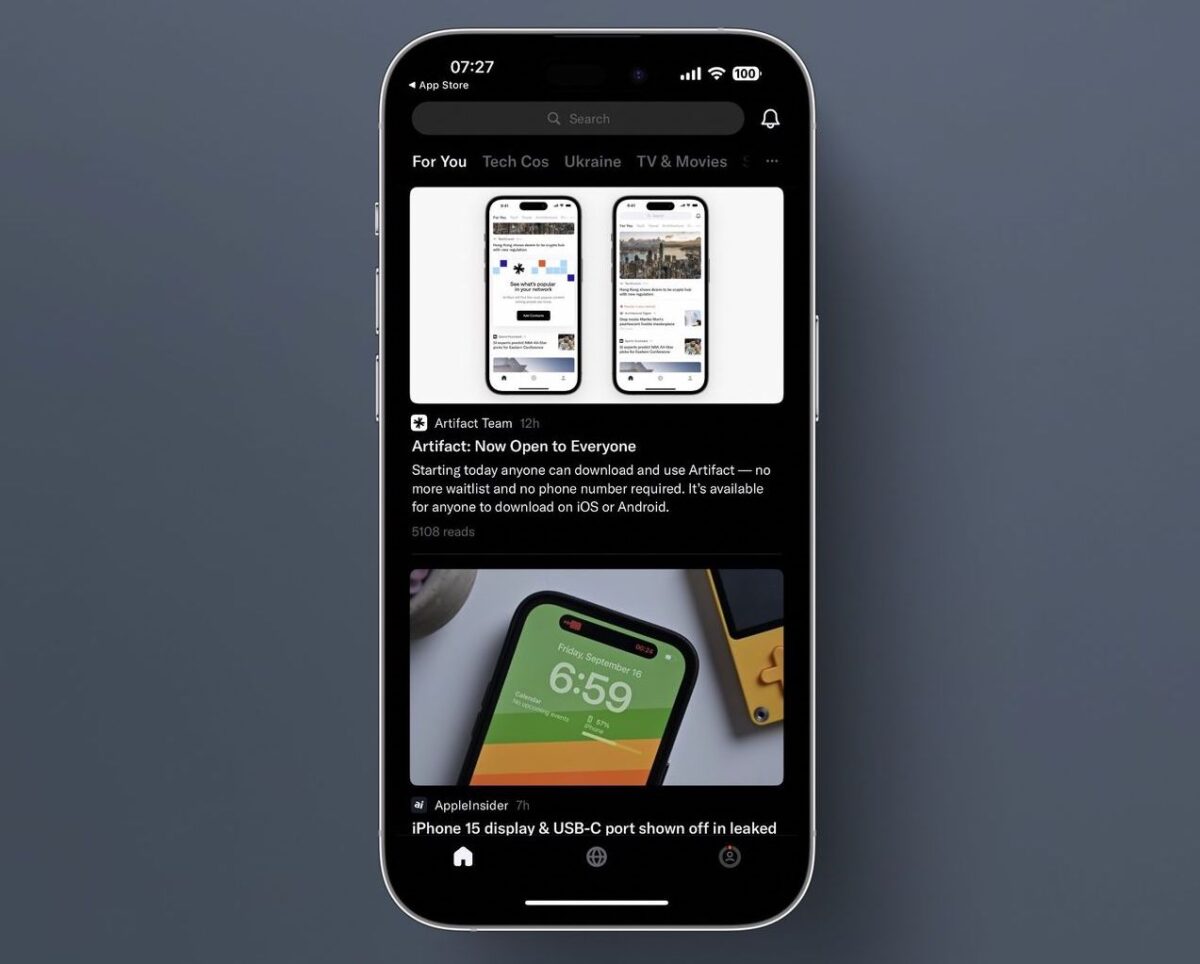 Instagram founders Kevin Systrom and Mike Krieger have released their news app Artifact.
A personalized news feed powered by artificial intelligence
The idea is that you mark a number of topics you are interested in and then receive news based on this. The more you click around in the app, the more it learns what you are interested in, and then spices it up with things that are highly read by others.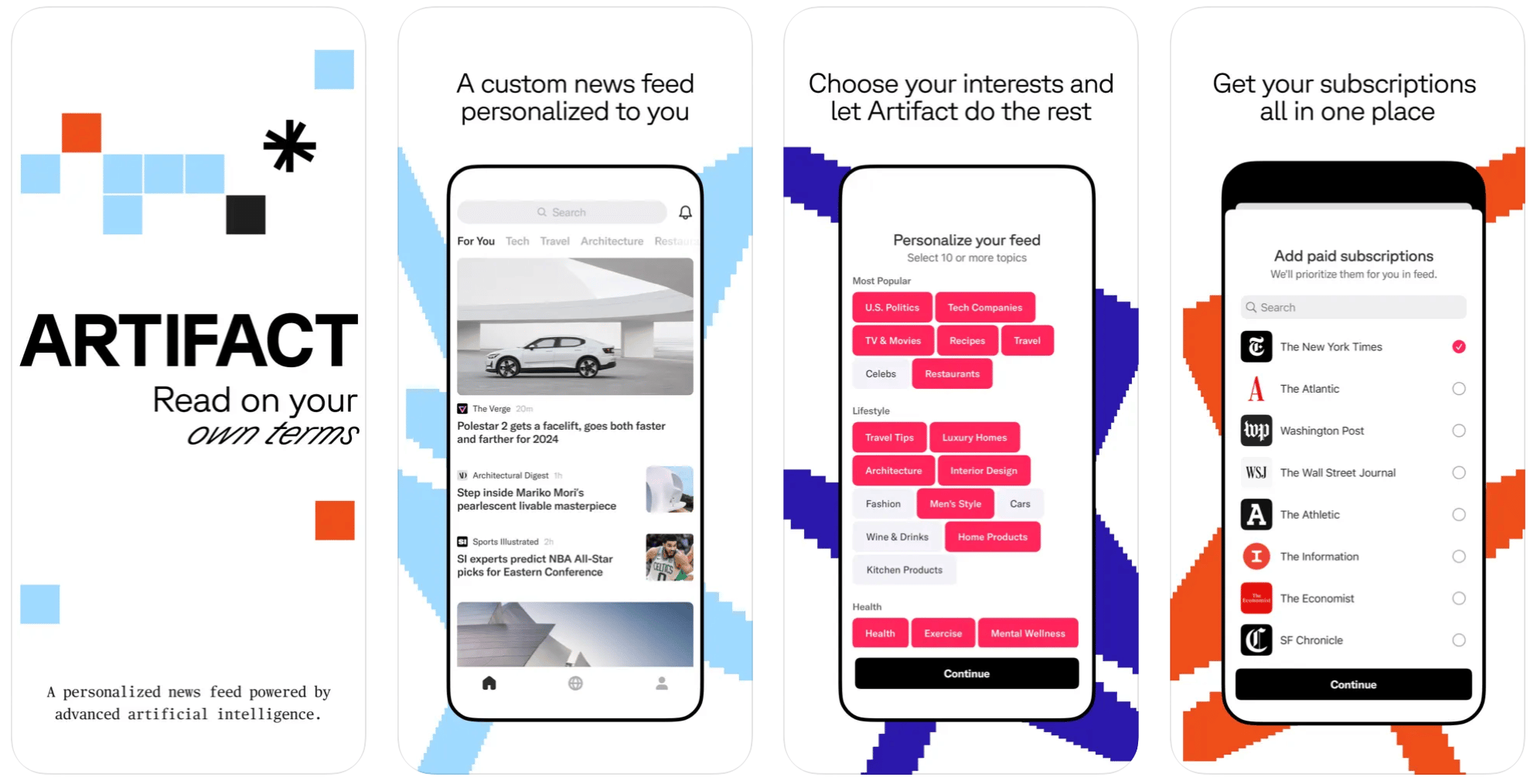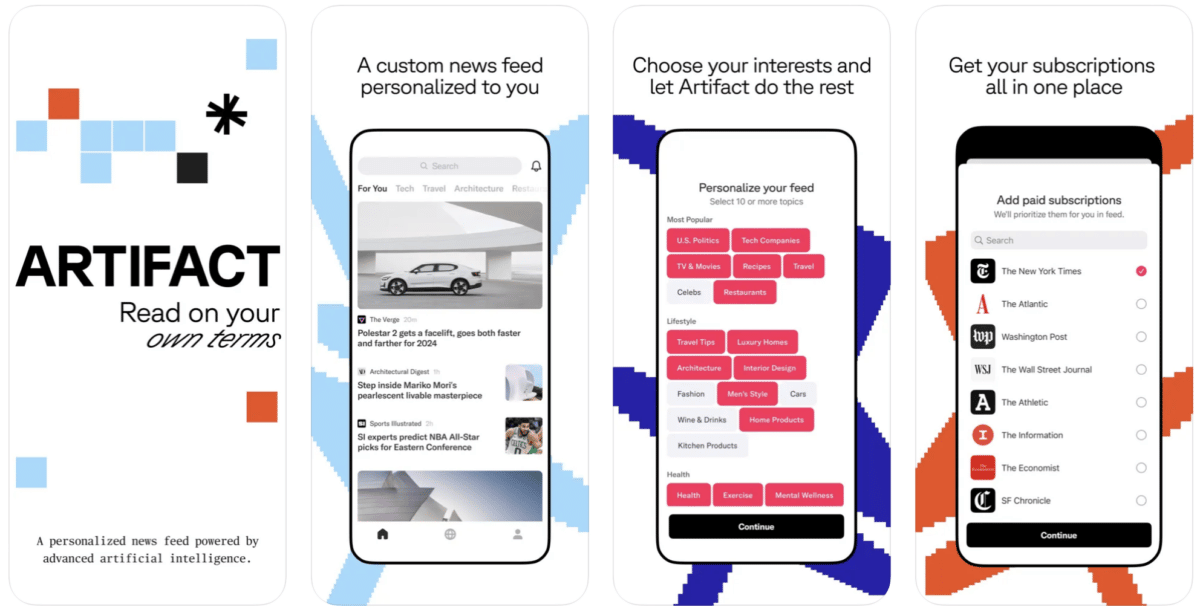 The setup is not so crazy innovative, but it seems difficult to implement in a way that makes it interesting and good. Artifact has good potential to succeed, so let's hope this becomes something. The app is available on App Store and Google Play.
It was a bit funny that the top news in the app today was a story about the app itself.