Several users of Spotify's ad-supported version have reported that the lyrics to the song being played are no longer available in Spotify's app. Instead of the lyrics, the text "Enjoy lyrics on Spotify Premium" now appears for those using the ad-supported version of the service.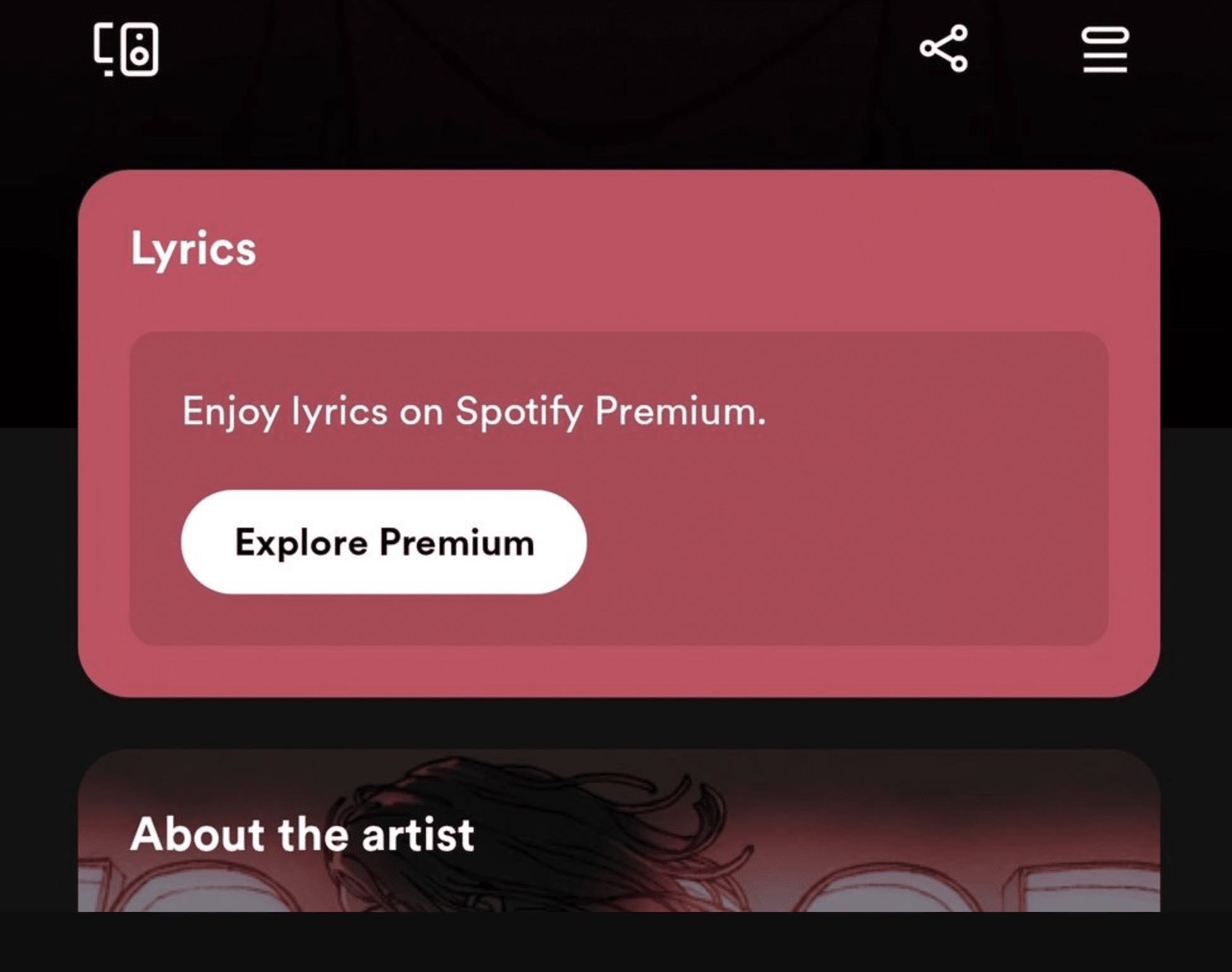 The Verge has reached out to Spotify, and they state that they are currently testing only offering lyrics to those who have Spotify Premium in certain markets. Whether this will become permanent in the future seems unclear for now. CJ Stanley at Spotify's communications department told The Verge:
At Spotify, we routinely conduct a number of tests, some of those tests end up paving the way for our broader user experience and others serve only as an important learning. We don't have any further news to share at this time. In keeping with our standard practices, we're currently testing this with a limited number of users in a pair of markets.