Music holds a special place in our hearts, reaching us on a level that words simply cannot. Today, the internet offers a variety of music streaming services like Spotify, Tidal, and Apple Music, making it easier than ever to access our favorite tunes.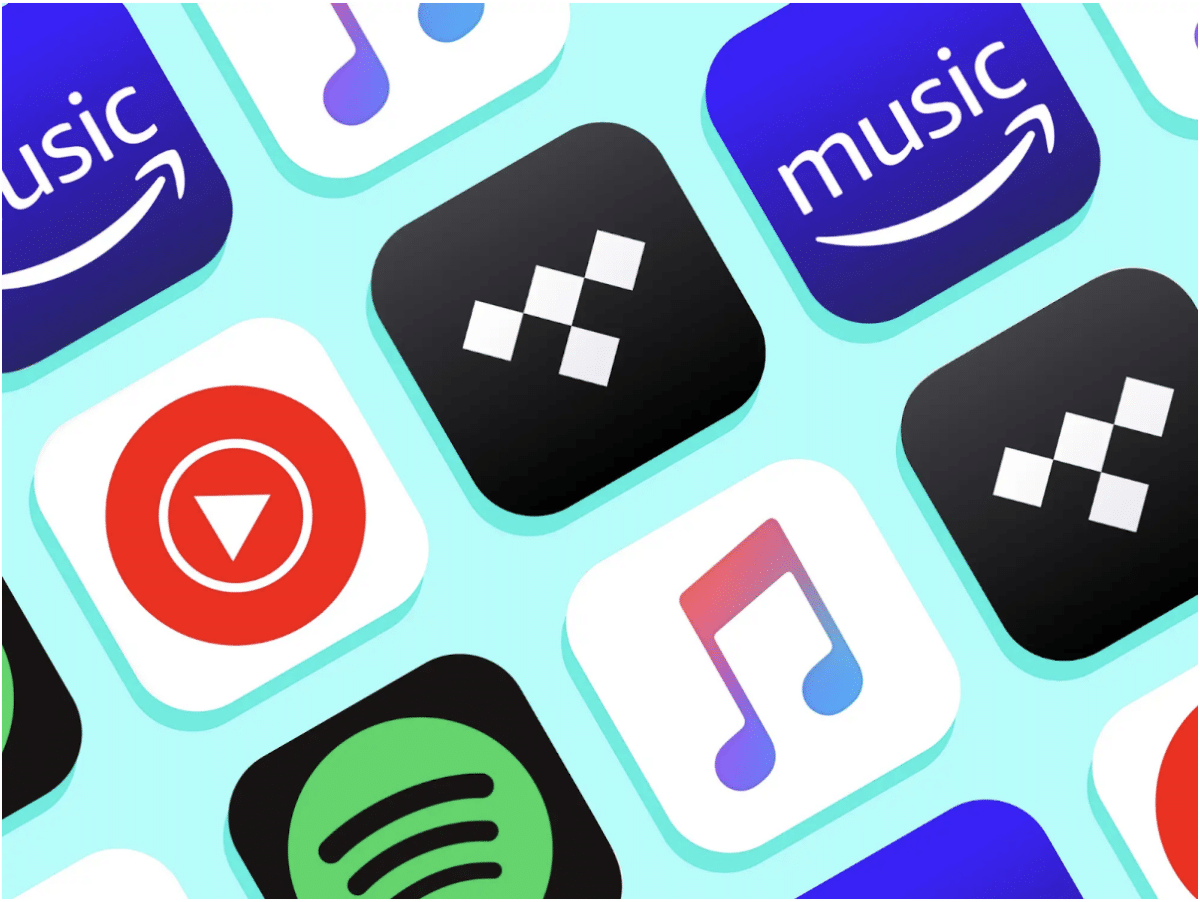 It's no surprise that the music industry is booming. In fact, the global music streaming market reached a value of $29.45 billion in 2021 and is expected to grow at a 14.7% compound annual rate from 2022 to 2030. This growth is driven by factors like smart devices, high-speed internet, and the widespread use of smartphones.
With so many choices, it's essential to find the perfect platform for you. That's why I've created this guide to the best music streaming services in 2023. We'll explore the leading options and what makes them unique, covering everything from extensive music libraries to personalized playlists and exceptional audio quality.
Best for Audio Quality: Tidal and Qobuz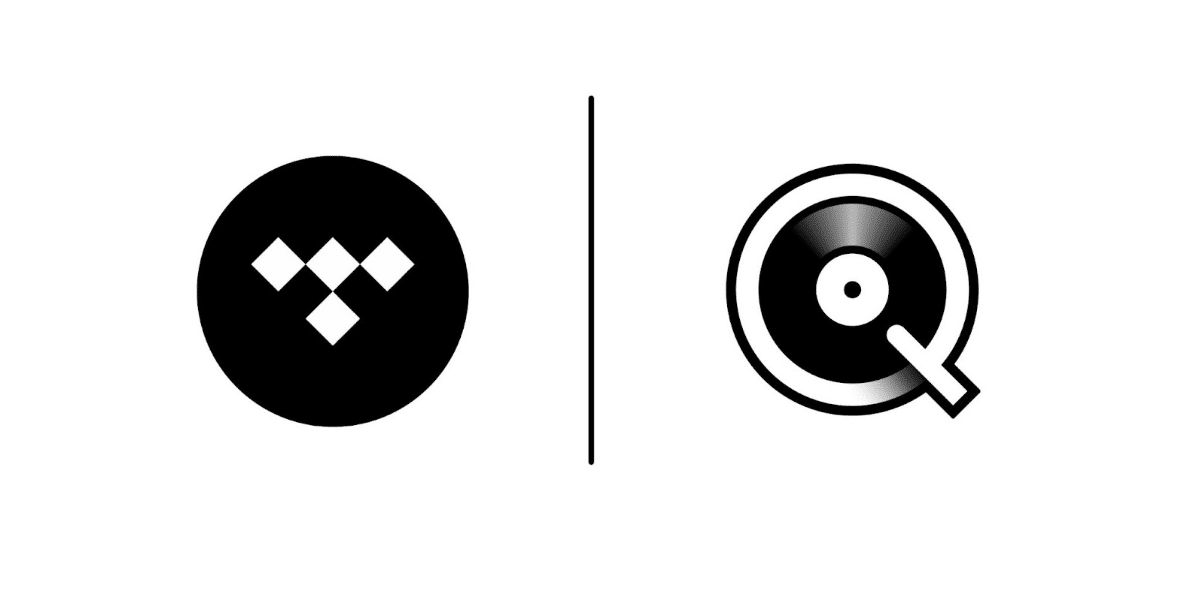 In music, audio quality is influenced by two main variables: bit rate and codec. Bit rate, measured in kilobits per second (kbps), refers to the amount of data transmitted per second. A higher bit rate equals better audio quality. Codecs are the algorithms used to compress and decompress audio files. Some codecs (MP3) are lossy while others (FLAC) are lossless.
To find the best music service with audio quality, look for those offering lossless audio and higher bit rates. How can you be sure? I personally use a real-time audio analyzer and measuring tool like MusicScope. This tool provides accurate feedback on streaming audio, allowing me to assess the true quality of the music files I've paid for and downloaded.
Through MusicScope and my discerning ears, I've found that the music streaming services delivering the best audio quality are Tidal and Qobuz. Tidal's MQA feature streams higher bitrates than FLAC, resulting in superior sound quality compared to other services. Qobuz, though lacking MQA, compensates with unrivaled high-res audio quality options.
Moreover, Tidal and Qobuz stream lossless audio, ensuring no compromise in sound quality. They also permit users to stream music or download a select number of songs for offline listening. In short, when pitted against Spotify, Apple Music, and others, Tidal and Qobuz undoubtedly reign supreme in audio quality.
Best with Music Library Size: SoundCloud and Napster
Music library size, or the number of songs and albums a music service offers, is an essential aspect to consider when choosing the right platform. I view it as a reflection of song variety and popularity. In 2023, industry experts believe the best music streaming services should have between 50-70 million songs.
Naturally, you'd want a service with a vast music library to ensure you can always find your favorite tracks. With that in mind, the top contenders for the largest music libraries in 2023 are SoundCloud and Napster. SoundCloud impresses with over 320 million songs, while Napster boasts over 110 million tracks.
Following closely behind SoundCloud and Napster are YouTube Music, Apple Music, Amazon Music Unlimited, Qobuz, and Spotify, each with over 100 million tracks. Keep in mind, though, that these figures are approximations, meant to illustrate the impressive range of music content available on these platforms.
Best for Music Discovery: Pandora and Tidal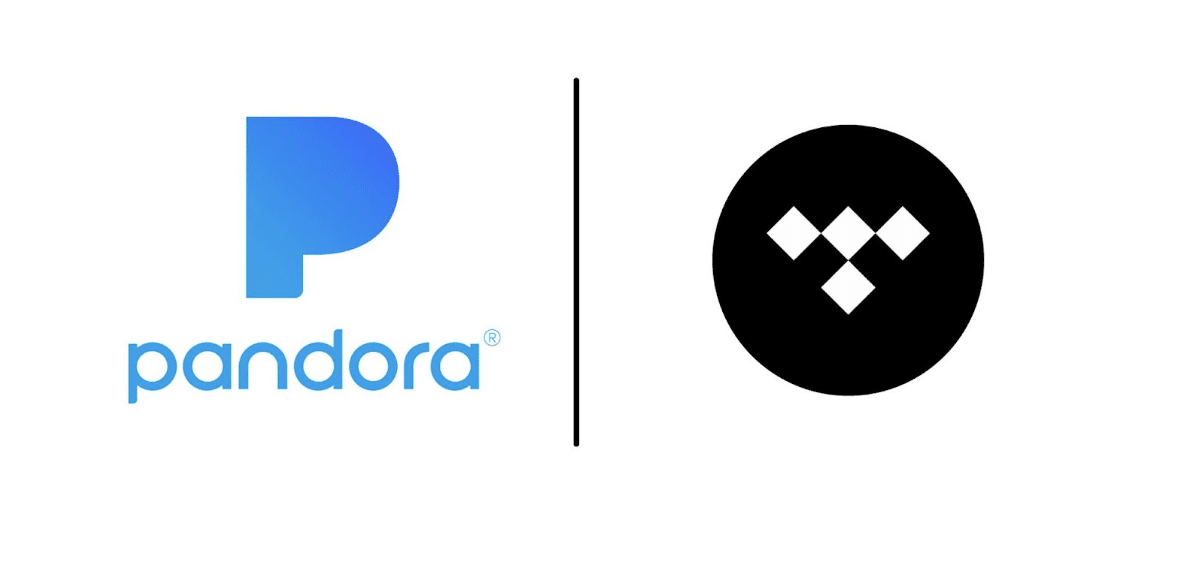 For me, the best music discovery relies on the art of human curation. Avid music curators create playlists that cater to specific moods, occasions, locations, and genres. Often, a platform's curation capacity is directly related to its user base and music library size.
To identify the top two music apps for music discovery, I consider factors like library size, music quality, curated playlist availability, and music discovery algorithm effectiveness. In 2023, Pandora and Tidal come out on top for music discovery.
Pandora's algorithm is so effective that it doesn't require user input to generate a selection of favorite artists. Tidal, on the other hand, boasts a vast catalog of songs, high-definition audio, and user-friendly navigation. Other excellent options for music discovery include Spotify, Apple Music, Amazon Music, and Deezer.
Best for Free Users: Spotify and Tidal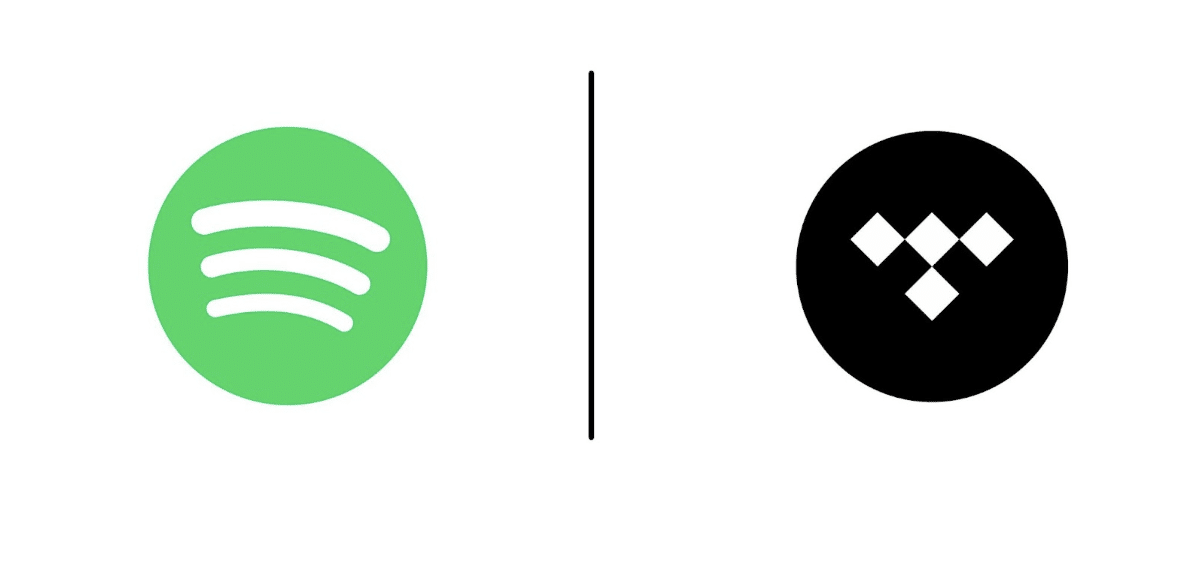 I love free music. There is a thrill that comes with enjoying tunes without a subscription. Although I'm happy to pay for my songs, there's a certain satisfaction in finding cost-effective options. That's why I'm always searching for the best free music streaming services.
Selecting the top music services for free users can be subjective and dependent on personal preferences. Factors to consider might include free offline listening and tailored recommendations. In 2023, Spotify and Tidal lead the pack for free music streaming services, with others following close behind.
Spotify offers a free tier similar to Tidal's. It grants users access to an extensive catalog of songs and a personalized listening experience for free. Spotify's free plan also presents a vast catalog and a tailored experience, with new music discovery features giving it a slight advantage over Tidal's free tier. However, free users must tolerate ads.
Other music apps that offer free plans include YouTube Music and Deezer, which are also considered among the best free music services in 2023. YouTube Music offers a large catalog of songs and personalized recommendations, while Deezer offers a great free experience without many limitations.
Best for Mobile: Apple Music and Spotify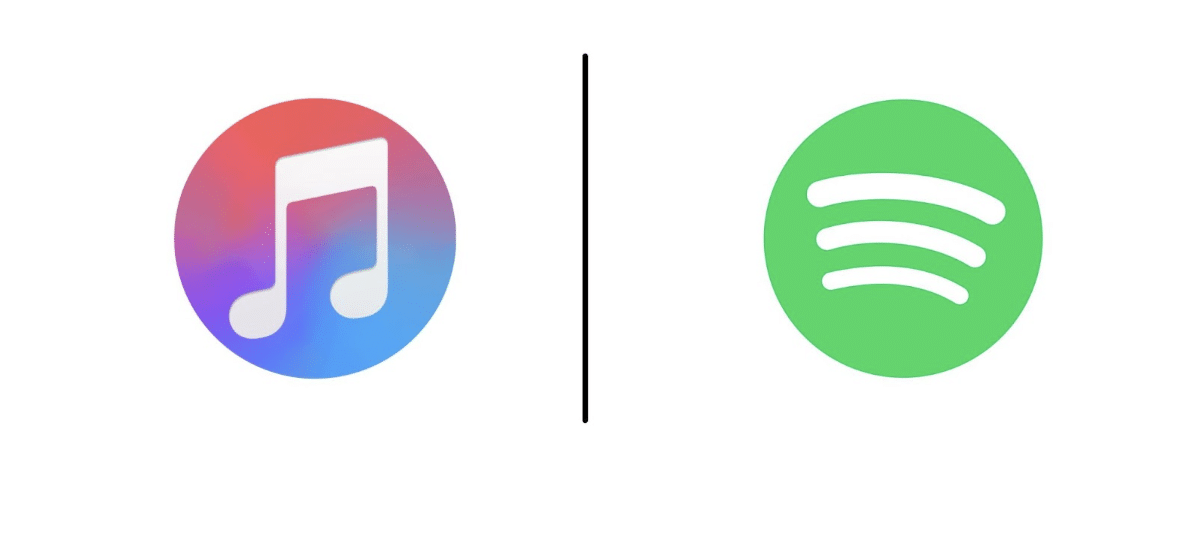 As smartphone usage continues to rise in 2023, mobile compatibility becomes an increasingly important factor to consider. Mobile-friendliness refers to how well a music app functions on a mobile device. It takes into account aspects like ease of use, app design, and compatibility with various mobile operating systems.
To evaluate the mobile-friendliness of online music services, I look at app design, user experience, and compatibility with different mobile operating systems. Some music services offer more intuitive and user-friendly app designs, making it simpler to navigate and locate my desired tunes.
For the best mobile music service experience, Spotify and Apple Music stand out. Spotify is renowned for its user-friendly interface, while Apple Music is an excellent option for those using Apple devices. Essentially, one service is ideal for Android users, and the other is perfect for Apple enthusiasts. Ultimately, your personal preferences and needs will determine the best choice for you.
Best for Families and Friends: Spotify and Apple Music
There's something magical about enjoying music with friends and family. Trust me, I've experienced the joy of bonding over songs, playing musical games, and debating who's the better rapper – Eminem or 2Pac. It's an experience you shouldn't miss.
When searching for music streaming services ideal for families and friends, popular choices include Spotify, Apple Music, Amazon Music, and Tidal. These platforms offer family plans that grant multiple users access at discounted rates. Among the best, Spotify and Apple Music truly stand out.
Spotify's family plan, priced at $15.99 per month, accommodates up to six users. Each member gets their own account, allowing them to create playlists and receive tailored recommendations. The family plan also features "Family Mix," a playlist based on everyone's listening habits. Additionally, Spotify provides a Duo plan for two users, priced at $12.99 per month.
Apple Music's family plan, costing $14.99 per month, also supports up to six users. Each person has their own account, and the plan includes "Family Sharing," a feature that lets members share purchases from the App Store, iTunes Store, and Apple Books. Apple Music even offers a discounted student plan for individual users.
Best for Podcasts and Live Radios: Pandora and iHeartRadio
As of 2022, there are 120 million podcast listeners in the US and over 420 million worldwide. These are folks probably tuning into shows like The Daily, Serial, and Radiolab alongside me. If you believe music encompasses not just songs, you won't want to miss out on the podcast and live radio scene.
Undoubtedly, Pandora and iHeartRadio are the top choices for podcasts and live radio streaming. They complement each other like a well-matched pair of socks, each catering to different needs but working together harmoniously. Furthermore, it's common to hear songs played on podcasts and radios, ensuring these platforms continue to deliver diverse musical experiences.
Pandora Premium, a popular streaming radio service in the US, offers a la carte Premium for $10 per month. It also provides lossless and spatial Dolby Atmos sound quality. However, it's worth noting that basic Pandora and UnRadio play music only in a radio format, not allowing users to select individual songs.
iHeartRadio is another excellent option, combining live radio and music streaming on one platform. It grants users free access to the nation's top radio stations and personalized recommendations of artist radio stations. Plus, iHeartRadio boasts an extensive podcast library.
Overall Best for Audiophiles: Tidal and Spotify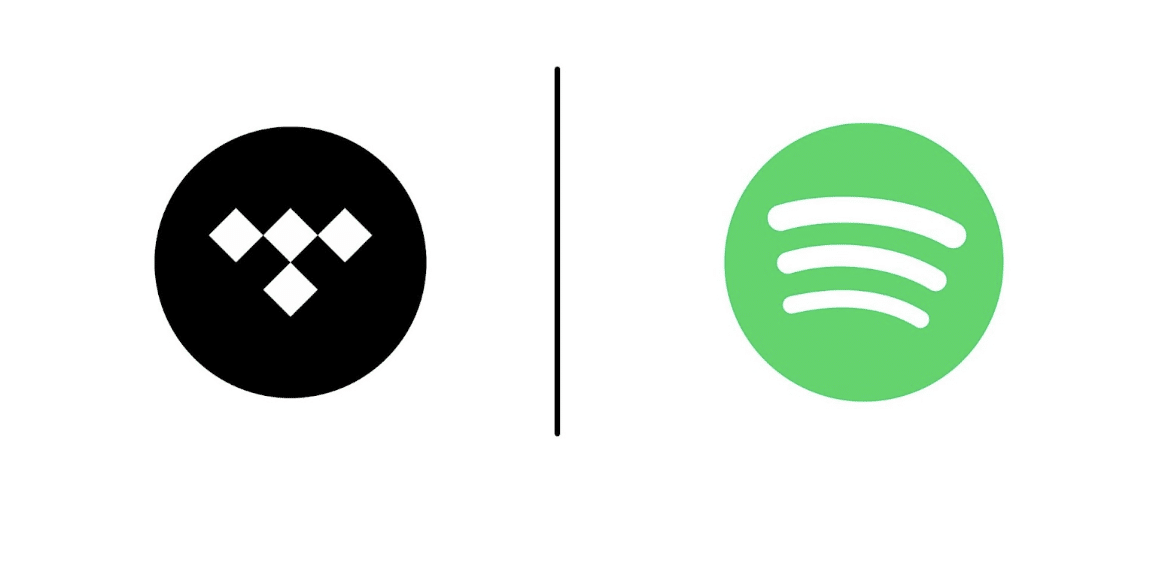 Having highlighted Tidal and Spotify as the best in three categories each, it's clear that they are the dominant choices for the overall best streaming services for audiophiles in 2023. Both platforms outshine the competition with their exceptional features.
Spotify, arguably the world's most popular streaming service, boasts an enormous library of music. It also provides delightful extras for children and college students, such as Spotify Kids. Additionally, Spotify's Wrapped feature offers an entertaining way to explore your listening habits throughout the year. The platform's new "Only You" feature serves as an "audio birth chart," showcasing your unique musical selections.
On the other hand, Tidal delivers lossless audio, podcasts, and video content. Not only does it provide a free plan, but it also offers high-resolution audio at budget-friendly prices. Tidal's in-depth music content sets it apart from other music services, making it an excellent choice for those who appreciate high-quality audio. While Tidal's price point is higher than Spotify's, the superior audio quality justifies the investment.
Best Music Streaming Services 2023 Comparison
| | | |
| --- | --- | --- |
| Category | Best Service | Major Features |
| Best for audio quality | Tidal, Qobuz | Lossless audio, higher bit rates, MQA, high-res audio |
| Best with music library size | SoundCloud, Napster | 320+ million songs (SoundCloud), 110+ million songs (Napster) |
| Best for music discovery | Pandora, Tidal | Effective algorithms, curated playlists |
| Best for free users | Spotify, Tidal | Large catalogs, personalized recommendations, free tiers |
| Best for mobile | Spotify, Apple Music | User-friendly interface, compatibility |
| Best for families and friends | Spotify, Apple Music | Family plans, tailored recommendations, shared playlists |
| Best for podcasts and live radios | Pandora, iHeartRadio | Streaming radio, lossless audio, live radio, extensive podcast library |
| Overall best for audiophiles | Spotify, Tidal | Huge library, extras, lossless audio, podcasts |
Tidal and Qobuz excel in audio quality, while SoundCloud and Napster boast the largest music libraries. Pandora and Tidal lead in music discovery, with Spotify and Tidal being the top choices for free users.
For mobile compatibility, Spotify and Apple Music stand out, and they also shine as the best options for families and friends. For podcasts and live radio enthusiasts, Pandora and iHeartRadio are the prime contenders.
Overall, Spotify and Tidal emerge as the best music streaming services for audiophiles in 2023, catering to a wide range of users and preferences.
FAQs: Best Online Music Services 2023
What is the #1 music streaming service?
In 2023, Spotify holds the title as the number one music streaming service, offering a well-rounded experience in terms of music library, offline downloads, mobile compatibility, audio quality, and music discovery.
What's better than Spotify?
Tidal is a close competitor to Spotify, making it an excellent alternative. It provides a versatile streaming experience similar to Spotify, with unique features of its own.

Is Apple Music better quality than Spotify?
While Apple Music and Spotify have comparable audio quality, Apple Music offers exclusive features tailored for Apple devices. This personalization, available only on Apple products, gives it an edge for users within the Apple ecosystem.

Which music service is the cheapest?
Spotify and Tidal offer budget-friendly options, as they are the best online music services for free users in 2023. Users can enjoy a vast catalog of songs and tailored recommendations without any subscription fees.