I'm planning to start a podcast. I have the idea, a modest social media following, and a chosen podcast platform. The 120 million podcast listeners inspire me in the U.S, and the projection of 103.6 million weekly podcast listeners by 2023.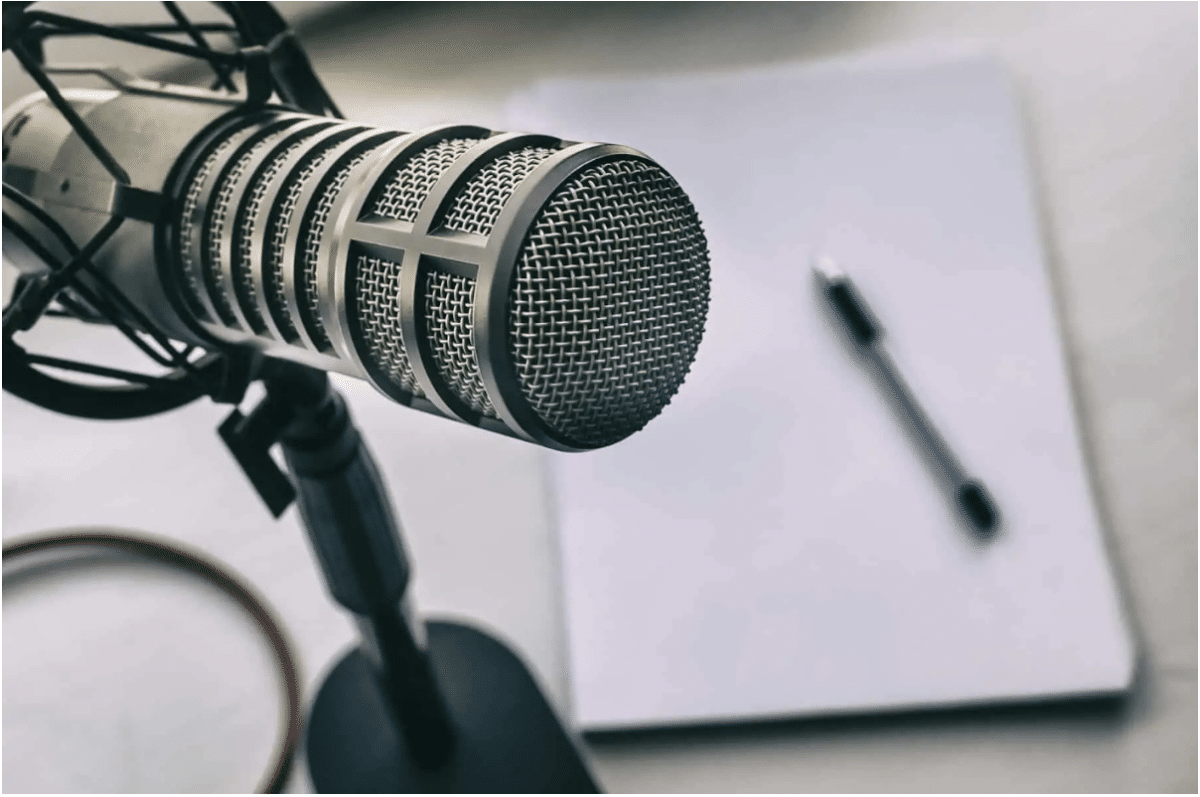 Starting a podcast is challenging due to competition, time, and money. I have time and dedication, but I lack money. Thus, I've found cheap podcast gadgets and ways to launch my podcast on a budget in 2023. If you're like me, you'll find this piece helpful.
Are There Simple Steps to Start a Podcast in 2023?
Yes, there are. Starting a podcast in 2023 differs from previous years due to the various tools available to us, making it easier to launch one. Let me share some easy steps that you can follow:
Choose a topic you are enthusiastic about and can discuss for several episodes. Try to narrow it down to something that isn't too broad, so you can appeal to your potential audience.
Create a list of episode ideas. Write down twenty-five possible episode ideas for the podcast topic(s) you have in mind.
Choose a name for your podcast. It's a crucial step, and you want your podcast's name to relate to your subject matter or likeness while also being clever.
Get the right equipment. You will need recording equipment such as a microphone, headphones, and audio editing software.
Record and edit your first episode. Once you have all the necessary equipment, you can start recording and editing your first episode.
Launch with multiple episodes. It's recommended to launch a podcast with more than one episode so your audience doesn't have to wait to hear more. Three to five episodes is a good number to start with.
Submit your podcast to directories like Apple Podcasts, Google Podcasts, and Spotify to make it more discoverable. Most major directories rely on your podcast's RSS feed to verify its legitimacy and ownership.
As you can see, starting a podcast requires passion, dedication, and hard work. However, following these simple steps can make the process smoother for you in 2023.
How Much Does It Cost to Start a Podcast in 2023?
The cost of starting a podcast in 2023 varies depending on the quality of equipment and software utilized. The minimum startup cost is $62, and the maximum is $40,811, with an average cost of $23,548. This cost includes equipment, software, hosting services, and artwork.
For this particular endeavor, I have allocated a budget of $1000 and will be exploring how much I can use to launch a podcast. Starting a podcast requires a computer, ranging from a few hundred dollars to thousands of dollars. If you already have one, then this expense can be eliminated.
In addition to a computer, a microphone, and headphones are necessary for recording audio. Depending on individual needs, there are several paid software options available that can help save time and automate certain aspects of the podcasting process. These options range from as low as $9 per month to $500 for a one-time purchase.
What Are the Best Podcast Equipment for Any Budget in 2023?
Personally, I'm starting from scratch, and this review outlines the extent to which I can utilize my budget to launch a podcast. Below are some of the best podcast equipment for any budget:
Laptop: Acer Aspire E 15
Costs around $500
Handles audio editing tasks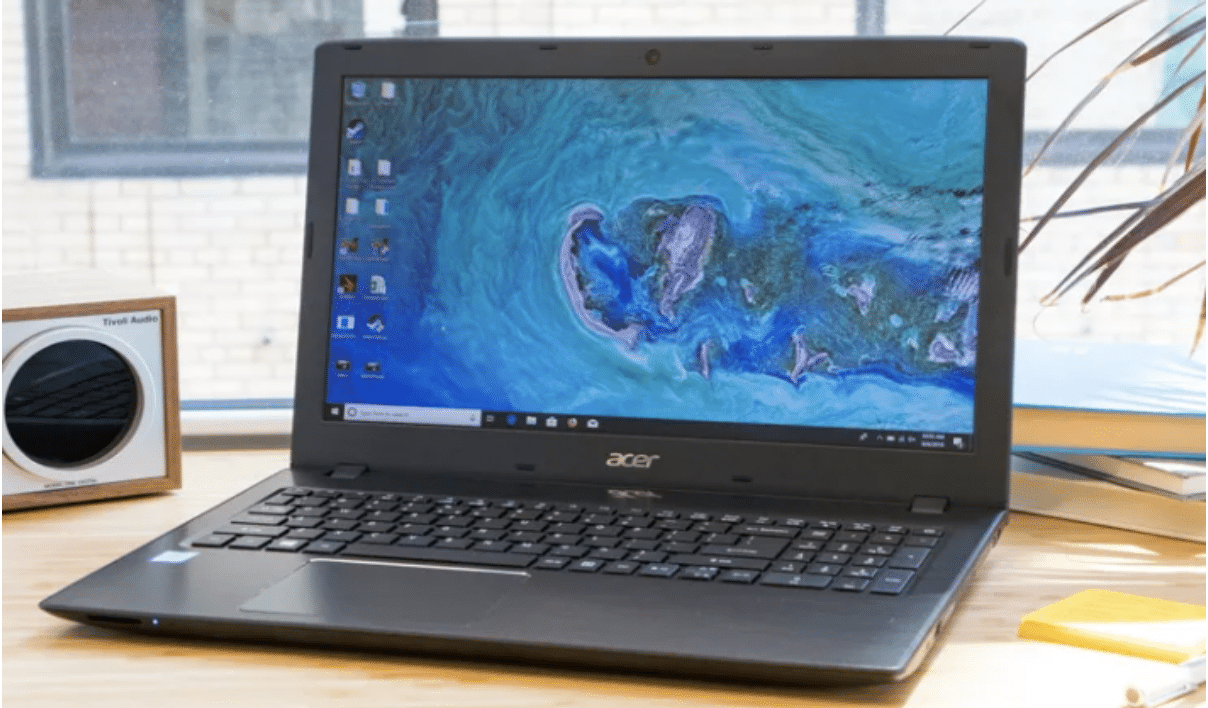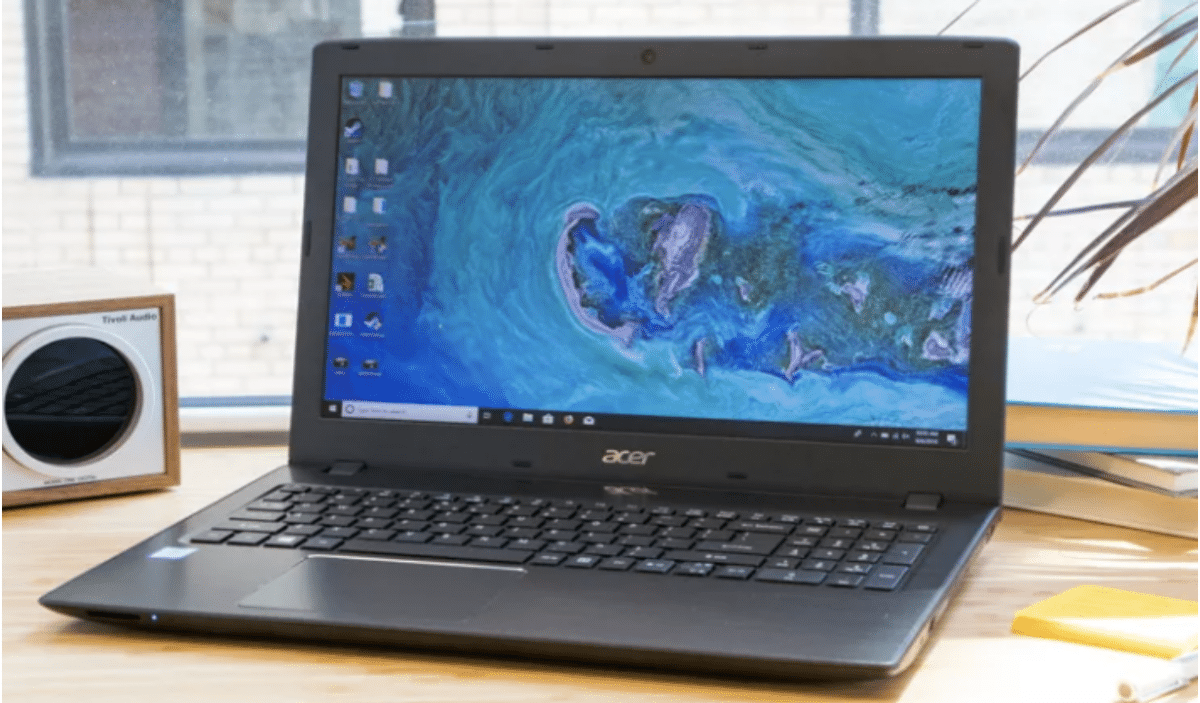 First, I need a laptop for podcasting. After researching, I chose the Acer Aspire E 15 for $500. It meets 4/7 essential features for a podcasting laptop, has an Intel Core i7 processor, 8GB RAM, and a 256GB SSD for fast performance.
It also has a DVD-RW drive, SD card reader, easy upgradability, and a long-lasting battery life of over 6 hours. It's perfect for my podcasting needs.
Microphone: Samson Q2U Recording
Costs $70
Uses analog and digital outputs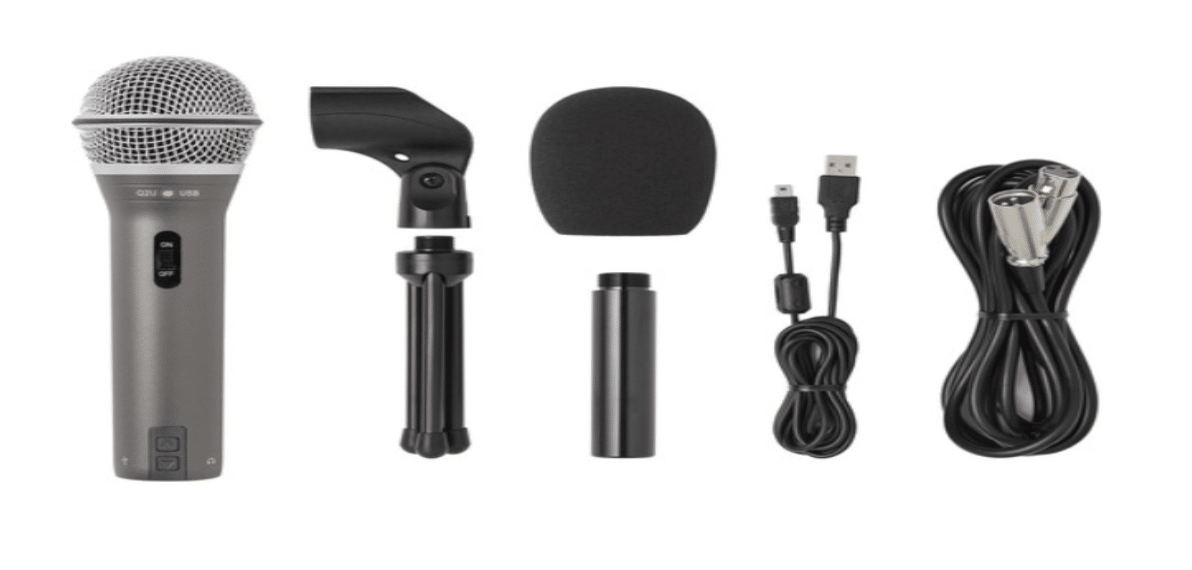 Next, I need a microphone. The Samson Q2U Recording bundle for only $70 ranks high among podcast microphones under $100. I can connect it to my computer using USB or XLR cables, with the latter requiring an audio interface or mixer.
Its podcast features include a headphone jack for monitoring, a cardioid pattern, a frequency response of 50–15kHz, an onboard headphone amplifier, a 16-bit, 48kHz A/D converter, and an LED sound level indicator. It's an affordable and versatile option.
Microphone Stand: OnStage MS7701B
Costs $30
All-purpose stand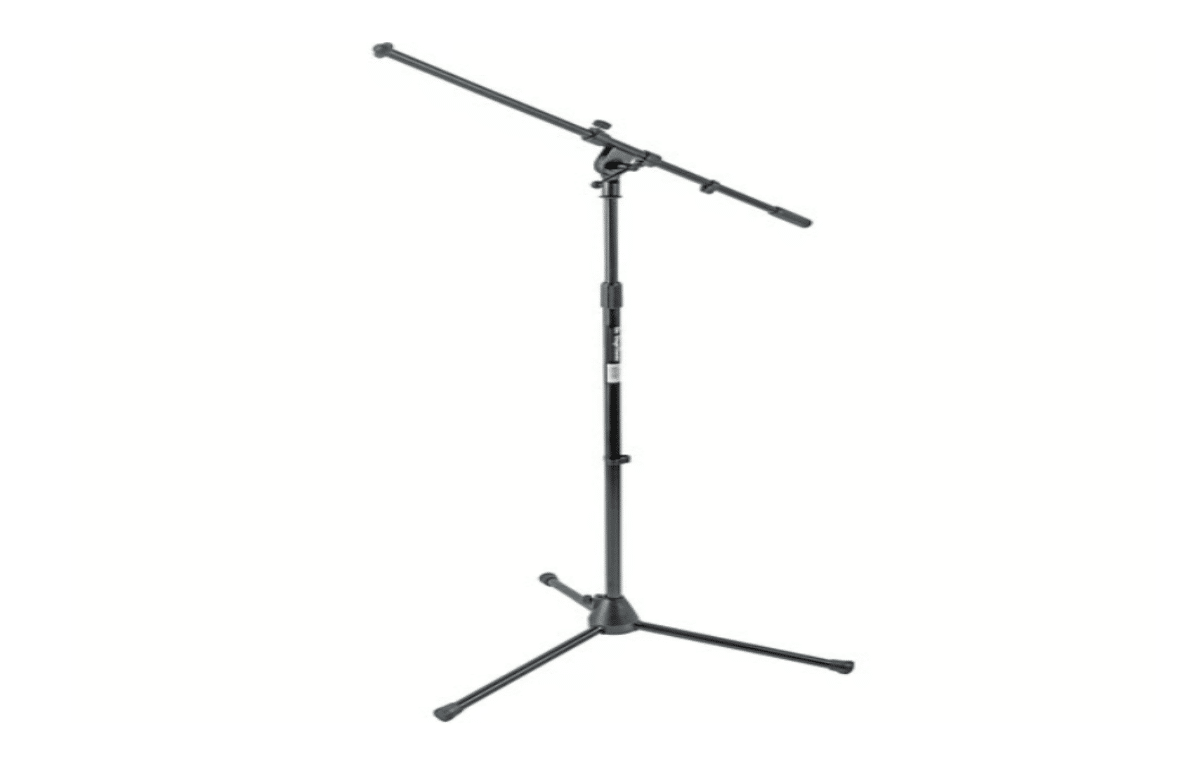 Every microphone needs a stand for better movement and positioning. After researching, I chose the On-Stage MS7701B, an affordable option at $30 on Amazon.
The On-Stage MS7701B is a stable and reliable Euro Boom Microphone Stand designed for any setting, including irregular surfaces. It features a 30″ boom, a midpoint-locking clutch for easy height adjustment, and a range of 32″ to 61.5″.
Its heavy-duty, lightweight leg housing ensures dependable performance, while nonslip rubber feet keep mics secure. The stand folds flat for easy storage and transportation, making it an excellent all-purpose option.
Headphones: Shure SRH440
Costs $100
Practical and comfortable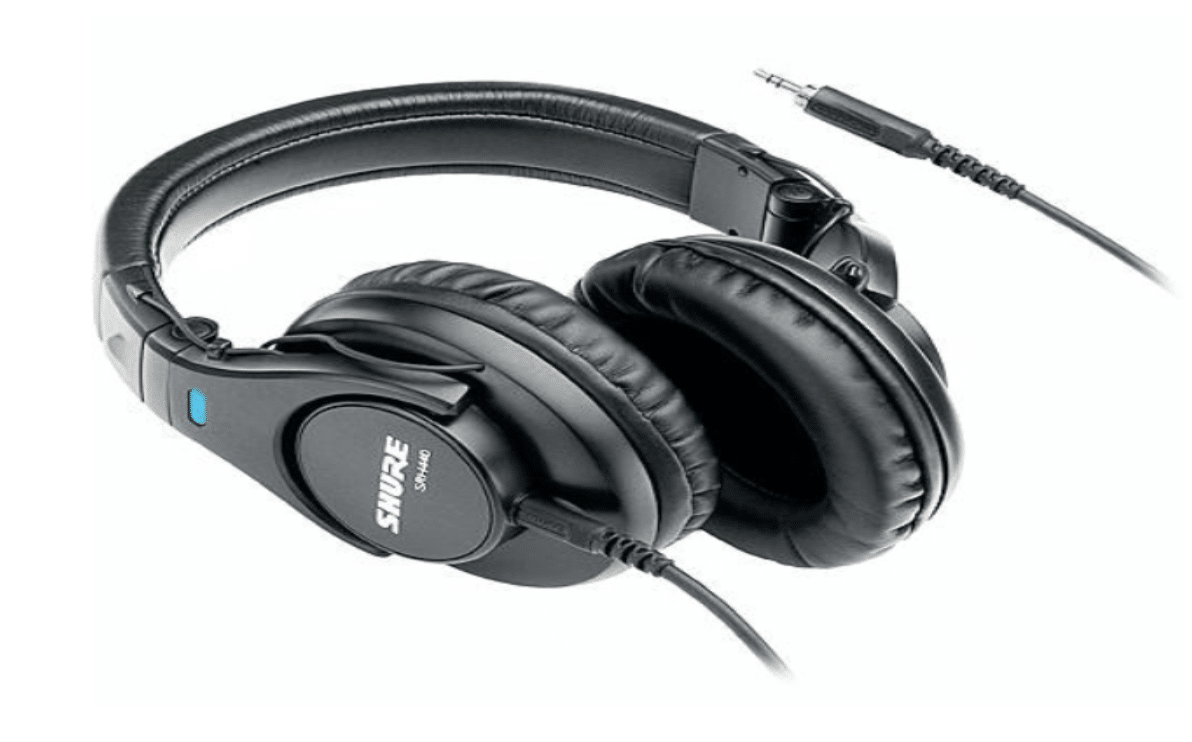 Noise-canceling headphones are essential for podcasting. The Shure SRH440 professional studio headphones, at around $100, deliver an enhanced frequency response and accurate audio for home and studio recording.
The ear cups rotate 90 degrees for practicality and space-saving. Memory foam-filled cushions provide comfort without causing sweaty ears. The cable plugs into one side of the ear cup, allowing freedom of movement. The Shure SRH440 is a fitting choice for my podcast needs.
Recording Software: Audacity
Cost is free
Open-source and popular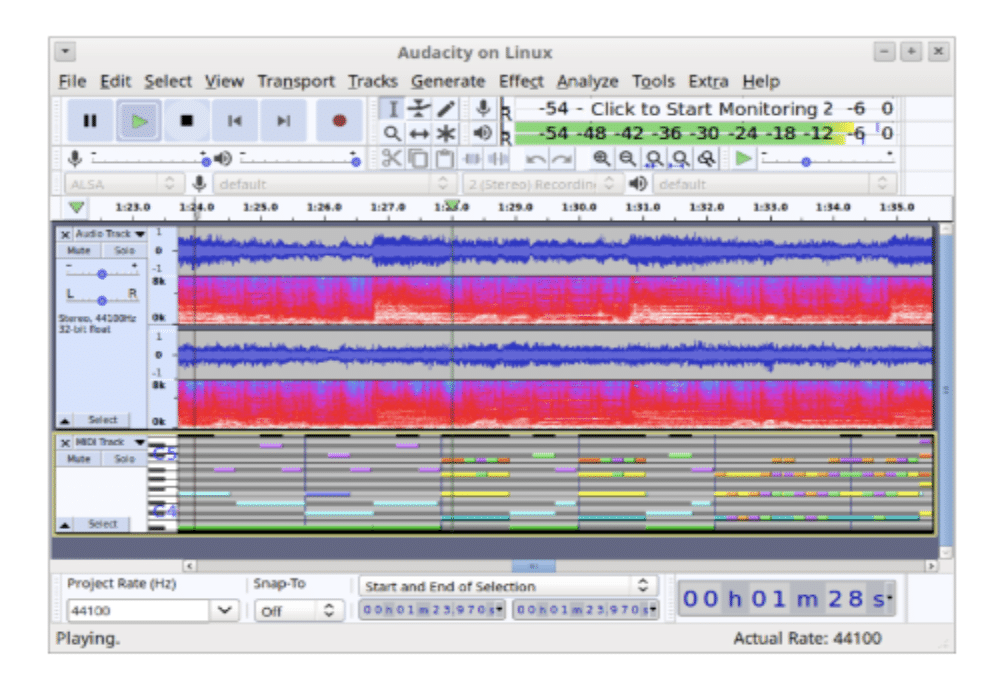 As a beginner podcaster, I need recording software to capture high-quality audio for editing. Audacity is a popular, user-friendly option that is both free and open-source. It offers all the basic features needed to edit tracks and clean up recordings, working with MacOS, Windows, Linux, and more.
While there are other options like Auphonic and Adobe Audition, Audacity's free price tag and rich feature set make it my choice.
Recording Space: Set Up One
Cost varies
DAW or a room's space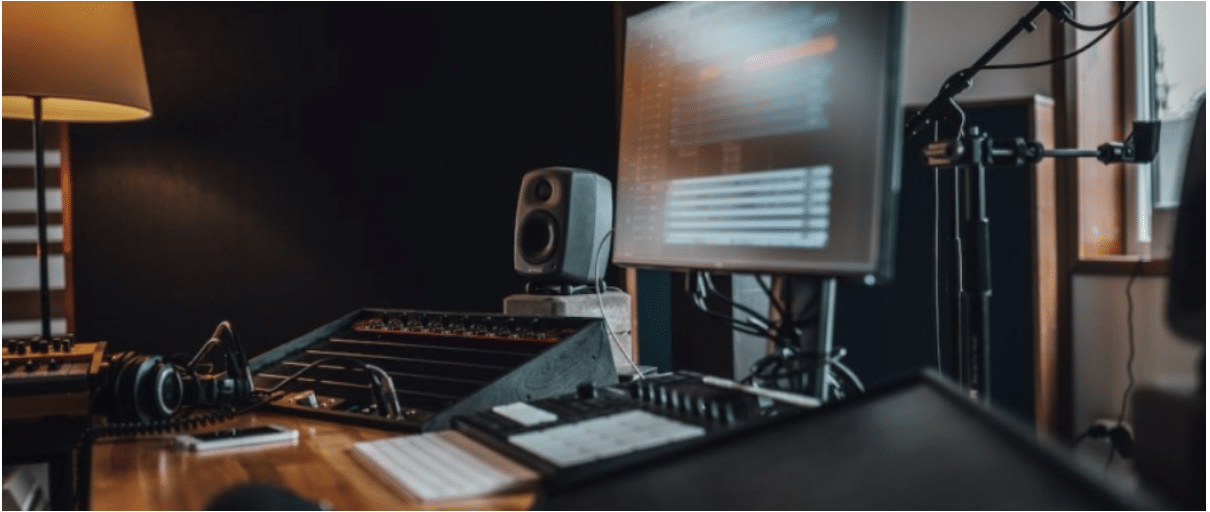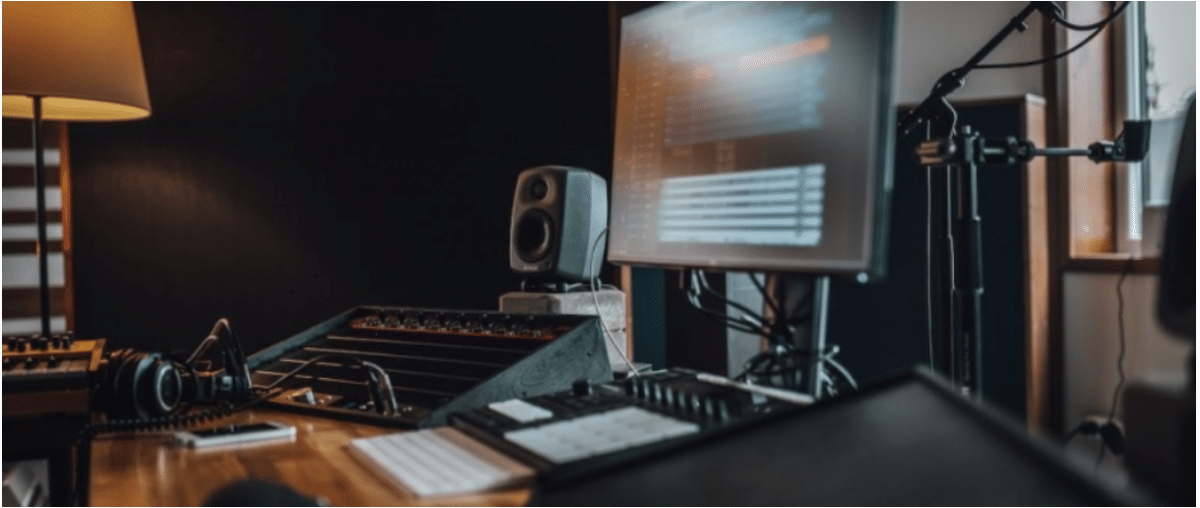 I can set up a recording space without spending money. I can use a free Digital Audio Workstation (DAW) like Audacity or GarageBand. Alternatively, I can find a quiet area with good acoustics and use a weighted desktop mic stand and foam pop filter for around $95.
If I want a professional studio, I can rent one from A Shared Universe PodcaStudio, which also offers a course on recording and engineering podcasts for $75.
Memory Storage: Crucial X6 Portable SSD
Costs $68
Pocket-size external SSD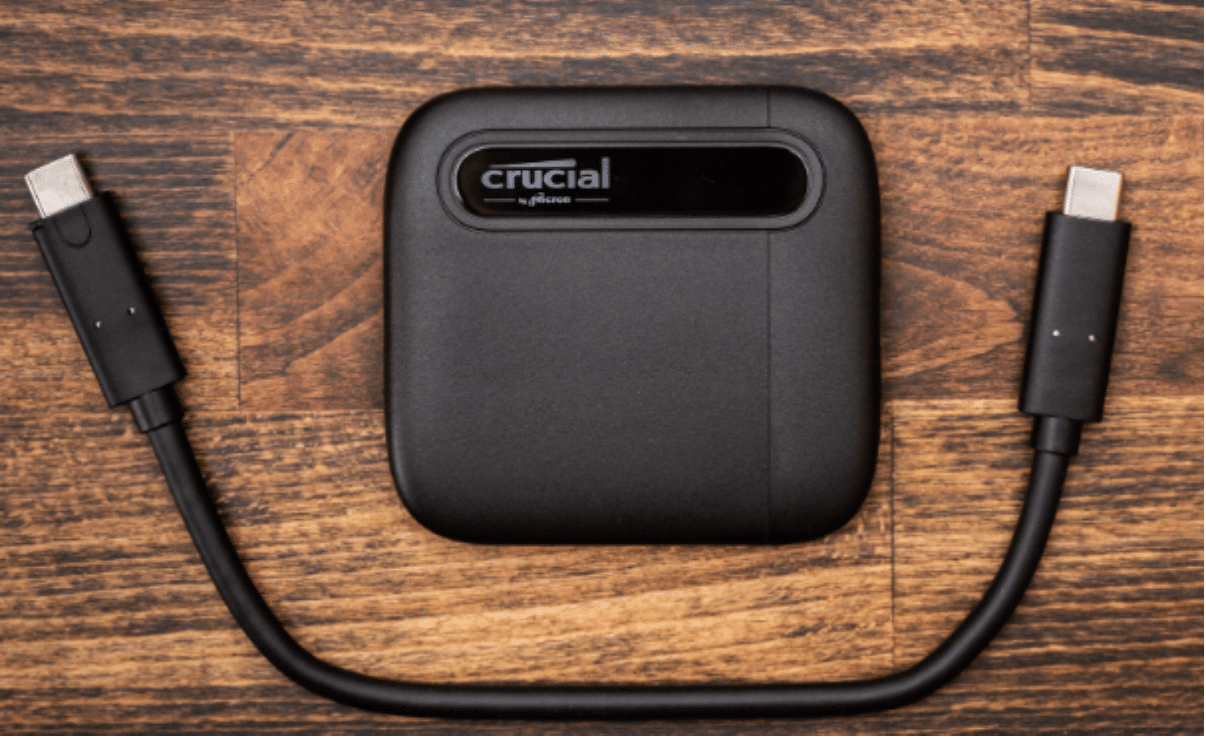 Podcasts require storage space, and portable SSDs like the Crucial X6 Portable SSD are ideal. This pocket-sized external SSD connects via USB 3.1 Type-C and comes in capacities of 1TB, 2TB, and 4TB. With read speeds up to 540MB/s, it's an affordable solution for professionals or consumers needing extra storage capacity for devices like MacBook Air. The X6 offers speed, size, and sturdiness.
Strong Mixer: Behringer Xenyx Q1202USB
Costs $100
Produces clear, distinct sound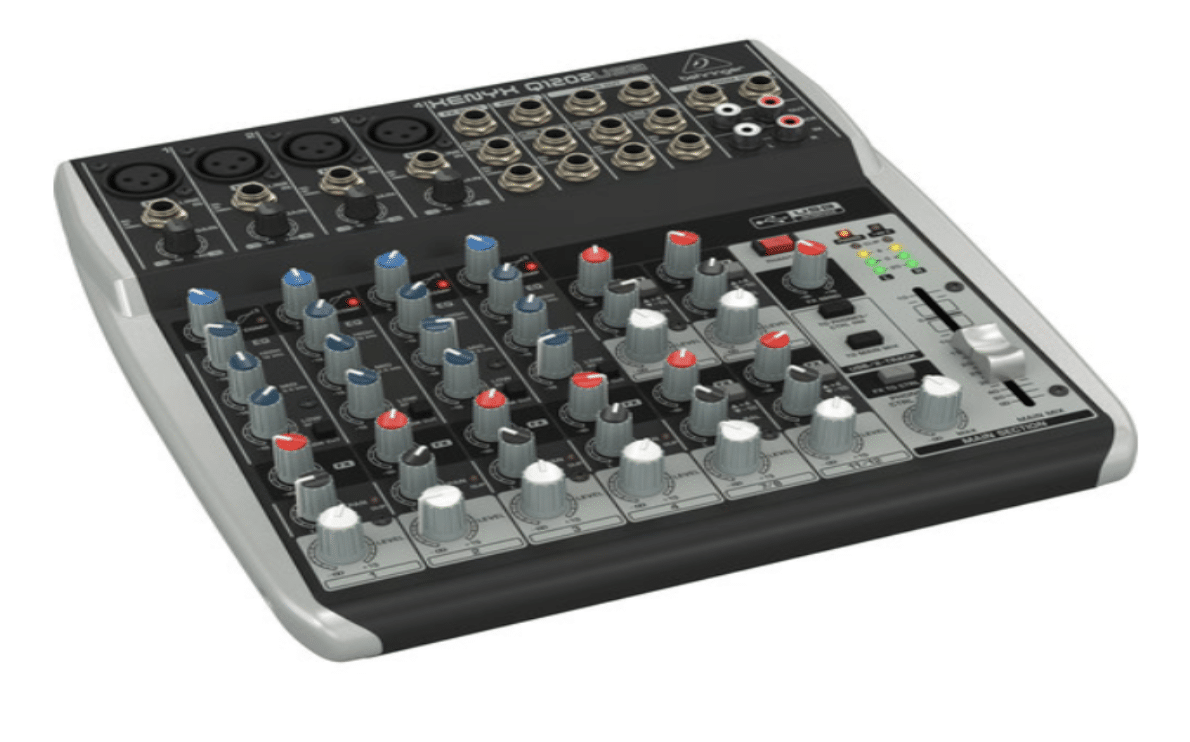 As someone new to the business, I require a high-quality audio interface to meet my needs. The Behringer Xenyx Q1202USB is an excellent choice, as it provides quality recording and mixing capabilities at an affordable price of $100. This mixer features built-in compressors, 24-bit/40kHz resolution, and four phantom power-capable XENYX preamps, as well as four mono and four stereo channels, resulting in clear and distinct sound.
Pop Filter or Windscreen: Nady MPF-6
Costs $23
Swivel mount feature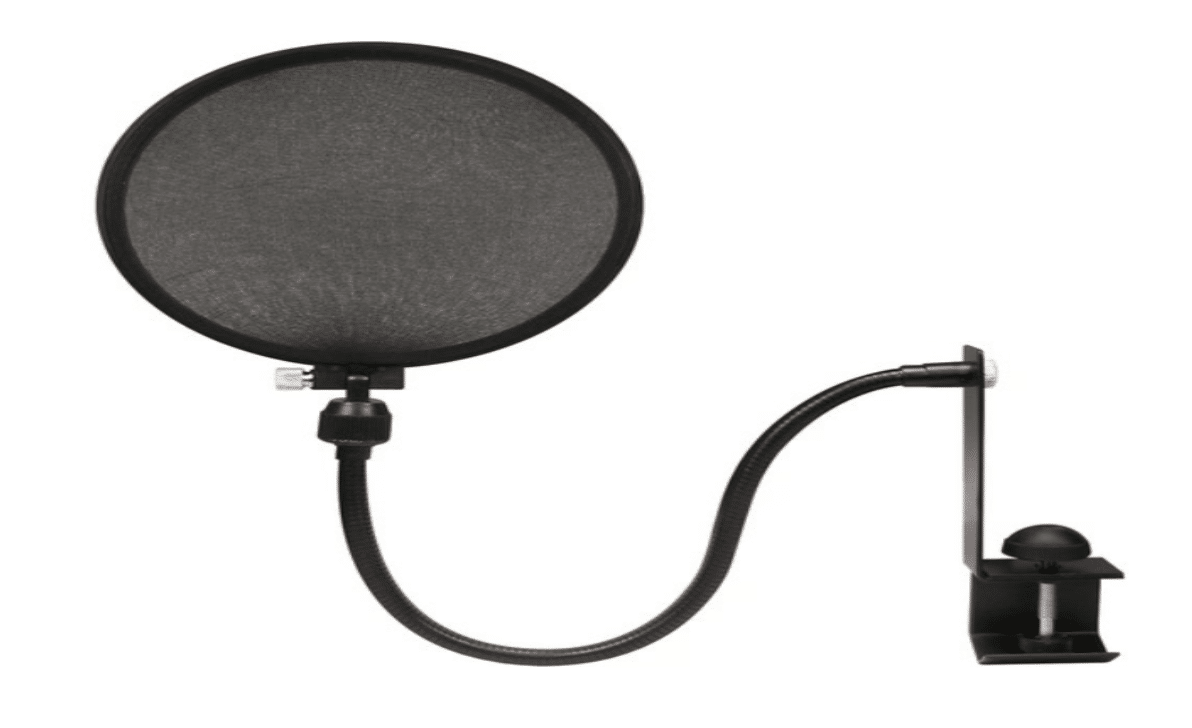 Achieving higher-quality audio during recording requires minimizing popping and ambient sounds through a good windscreen or pop filter. The Nady MPF-6 serves both purposes and is a versatile and cost-effective option. Its transparent and easily removable design allows it to function as a pop filter, effectively reducing unwanted noise. Furthermore, its swivel mount and flexible gooseneck make it easy to position and adjust for optimal recording quality.
Can I Start a Podcast with No Money in 2023?
The question of whether it's possible to start a podcast with no money is valid. While it is technically feasible, I personally believe in investing in what I love.
In 2023, there are free recording software options available, such as Audacity, which you can use to record your podcast. Besides, it is possible to publish your show on directories for free.
However, it is essential to have a dedicated podcast host, like Acast, to store your podcasts and post them to third-party directories. Although social media is an excellent platform for promoting your show for free, it can be time-consuming to maintain an active presence across multiple platforms.
If you want to start a podcast with no money in 2023, you should follow these basic steps:
Come up with a unique podcast name
Register your podcast on a hosting platform
Make it visible on social media accounts
Upload the podcast name
Upload the name(s) of the author(s)
Write a podcast description
It's important to note that at some point, you will need to spend money. However, when starting out, expensive equipment is not necessary. Instead, you can purchase cheap recording equipment and download free audio editing software.
It's also crucial to learn how to use audio editing software. That way, you can be self-contained and not beholden to someone else who may not edit your show when needed.
Can You Say I'm Spending the $1000 Wisely?
It's unclear what your response is to the question. However, I believe I'm spending my budget wisely by investing in affordable yet high-quality equipment for my podcast. With dedication and hard work, I am able to locate the appropriate tools for recording, editing, and publishing my podcast.
By following easy steps and having a passion for my topic, I'm able to streamline the process and keep costs low. This demonstrates that anyone can begin their podcasting journey with the right attitude and equipment without breaking the bank.