Reportedly, it is the most technically advanced racing simulator ever – and also gets immersive Dolby Atmos surround sound!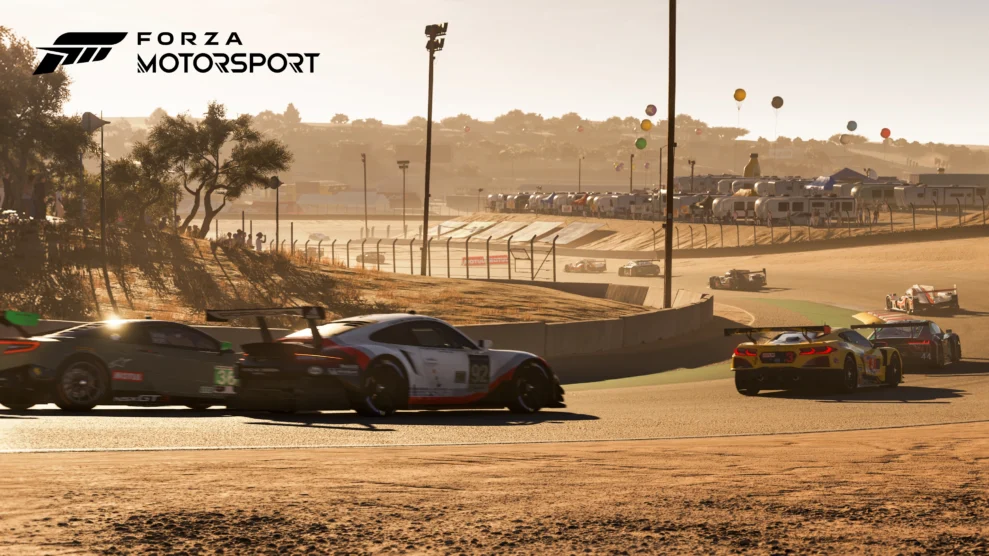 Playstation has Gran Turismo, and Xbox has Forza: Everyone who loves car simulators has a relationship with the popular game series, and in 2023 it's time for a new chapter. That's when a completely new version of the racing game Forza Motorsport will be released for Xbox X and S!
Forza Motorsport for Xbox
Forza Motorsport, according to developers Turn 10 Studios, will be the most advanced and authentic racing game ever. All tracks in the game have been rebuilt to match the original, including the iconic Spa Franchorchamps and Laguna Seca. New tracks such as Kyalami Grand Prix Circuit and Circuit Hakone have also been added.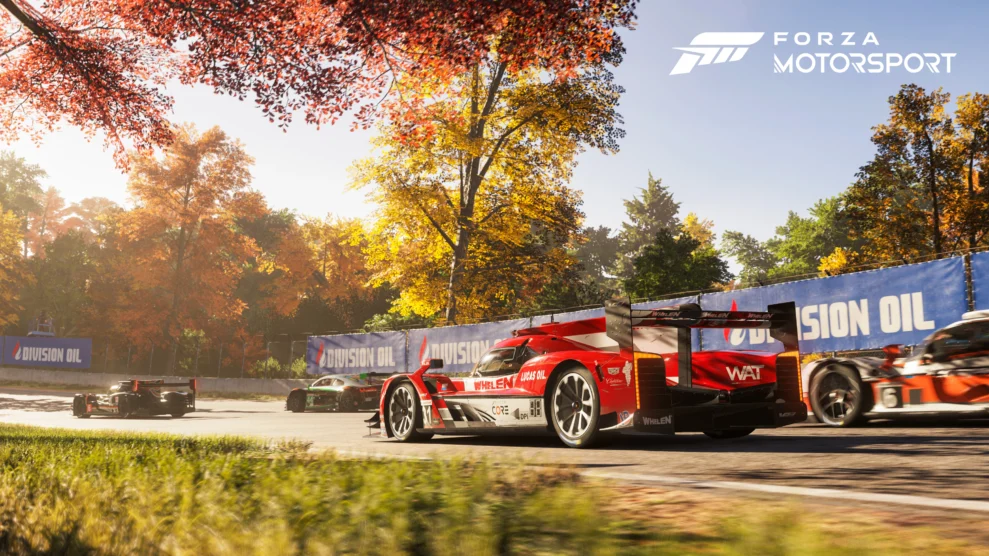 The graphics are designed to show what the Xbox consoles can do, and the developers have worked hard on everything from the game's physics engine to the precision of the various car models. Factors such as tire grip, temperature, and dynamic weather conditions play a role in grip and must be considered to ensure low lap times. More realistic car damage is also promised, with graphics that use real-time ray tracing to improve realism.
Get immersive Dolby Atmos surround sound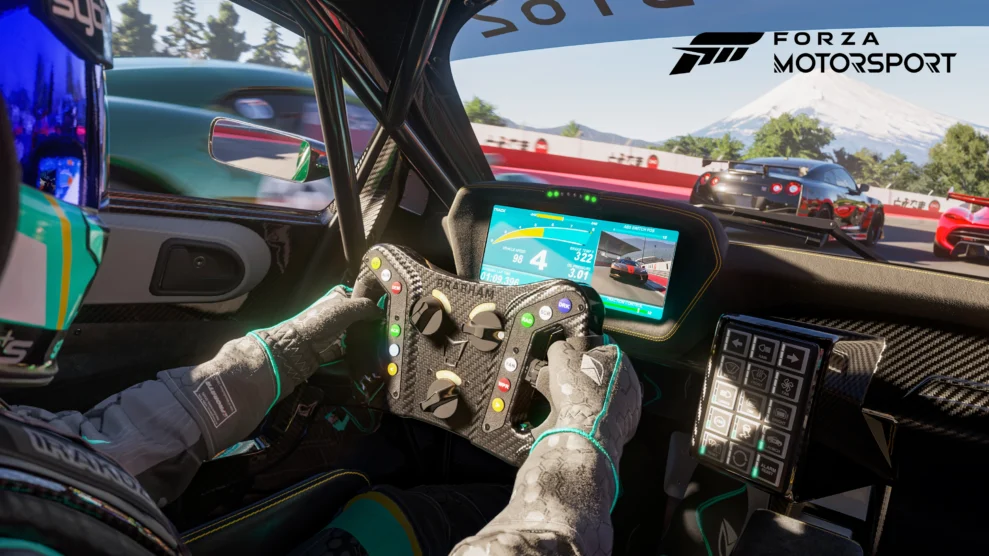 Game producer Turn 10 Studios also says that they are collaborating with Windows Sonic and Dolby Atmos to create a more immersive soundtrack for the next generation of Forza Motorsport. This promises improved tire noise and suspension sound reproduction, as well as more realistic engine and turbo sounds that also change after cars have been tuned and modified.
Here are some of the cars you can drive in Forza Motorsport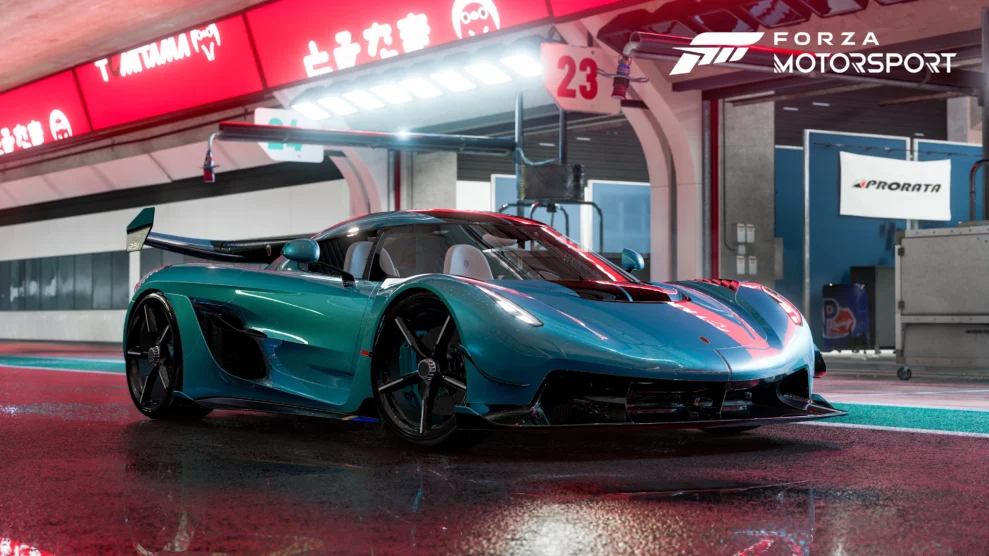 2018 Acura #36 Gradient Racing NSX GT3
2020 Acura #6 ARX-05 DPi
1958 Aston Martin DBR1
2017 Aston Martin Aston Martin Racing V12 Vantage GT3 #7
2018 Audi #44 R8 LMS GT3
2021 Audi RS e-tron GT
2017 BMW #24 BMW Team RLL M6 GTLM
2018 BMW #1 BMW M Motorsport M8 GTE
2019 Brabham BT62
2021 Cadillac #31 Whelen Racing DPi-V.R
1966 Chaparral #66 Chaparral Cars 2E
1969 Chevrolet Camaro Super Sport Coupe
2020 Chevrolet #3 Corvette Racing C8.R
2020 Chevrolet Corvette Stingray Coupé
1969 Dodge Charger R/T
2018 Dodge Challenger SRT Demon
1967 Eagle-Weslake T1G
1967 Ferrari #24 Ferrari Spa 330 P4
1966 Ford #2 GT40 Mk II Le Mans
1969 Ford Mustang Boss 302
2018 Formula Drift #64 Nissan 370Z
2020 Formula Drift #151 Toyota GR Supra
2019 Ginetta #6 Team LNT Ginetta G60-LT-P1
1967 Honda RA300
2020 Koenigsegg Jesko
2018 Lamborghini #63 Squadra Corse Huracán Super Trofeo Evo
2020 Lamborghini Huracan EVO
1991 Mazda #55 Mazda 787B
1966 McLaren M2B
2019 McLaren Senna GTR
2018 Mercedes-AMG GT3
1970 Mercury Cougar Eliminator
2016 NIO EP9
2019 Nissan 370Z Nismo
2020 Nissan GT-R NISMO (R35)
2017 Porsche #911 Porsche GT Team 911 RSR
2021 Porsche 911 GT3