Forza has been one of the biggest names in the world of racing simulators for PC and consoles from their open world horizon series to their more race focused Motorsport series. Now as we are nearing the end of the year, Forza Horizon 5 is being talked about a lot to be in contention for the game of the year.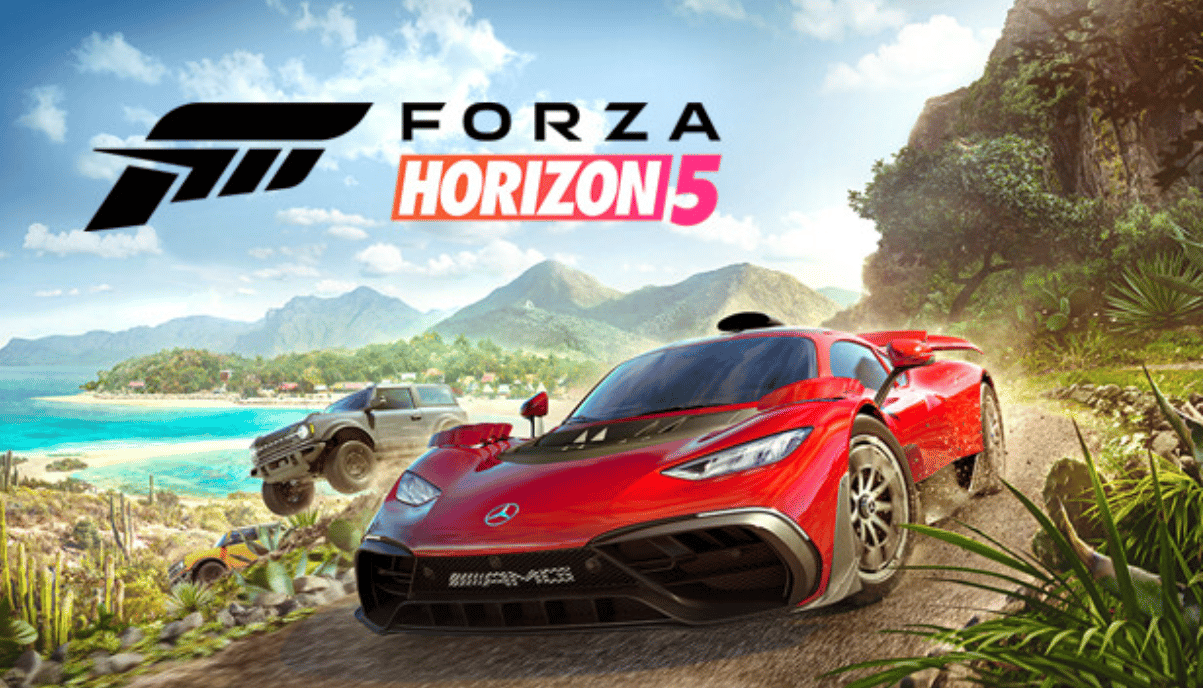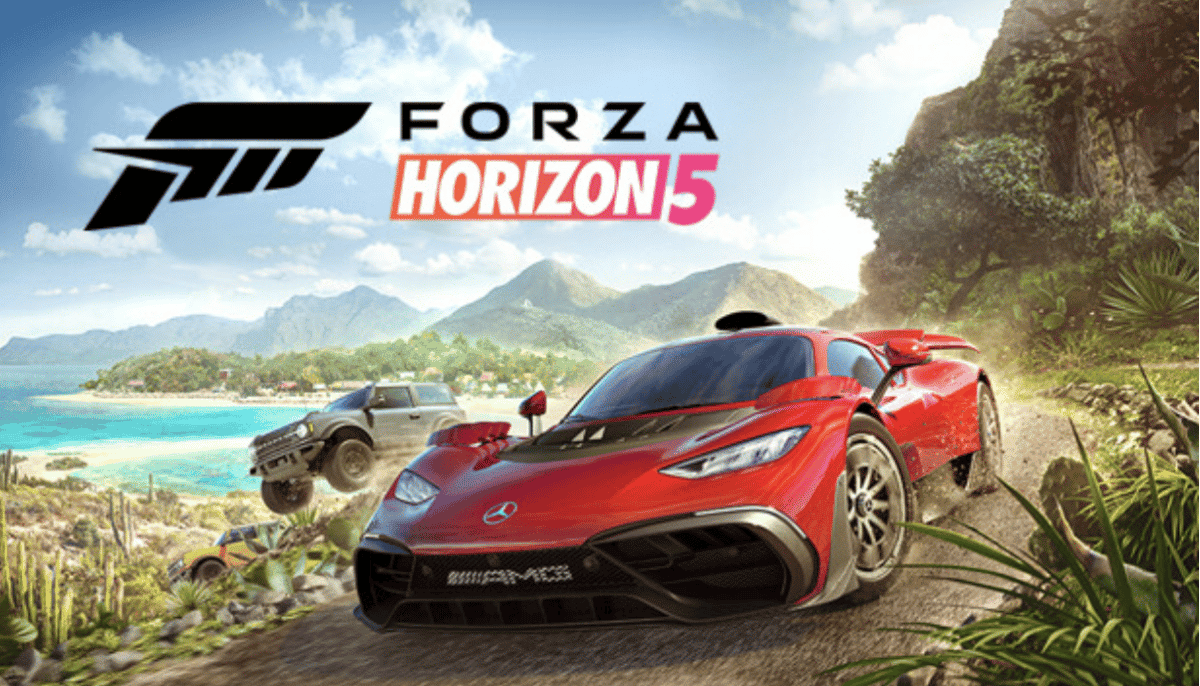 Then we also have Forza Horizon 4 which was an incredible game when it came out and still is to this day. But how exactly does it hold up against the new horizon 5 game? There are quite a few things that make open world racing games unique and special, some of the most important ones being the map, cars, gameplay and graphics.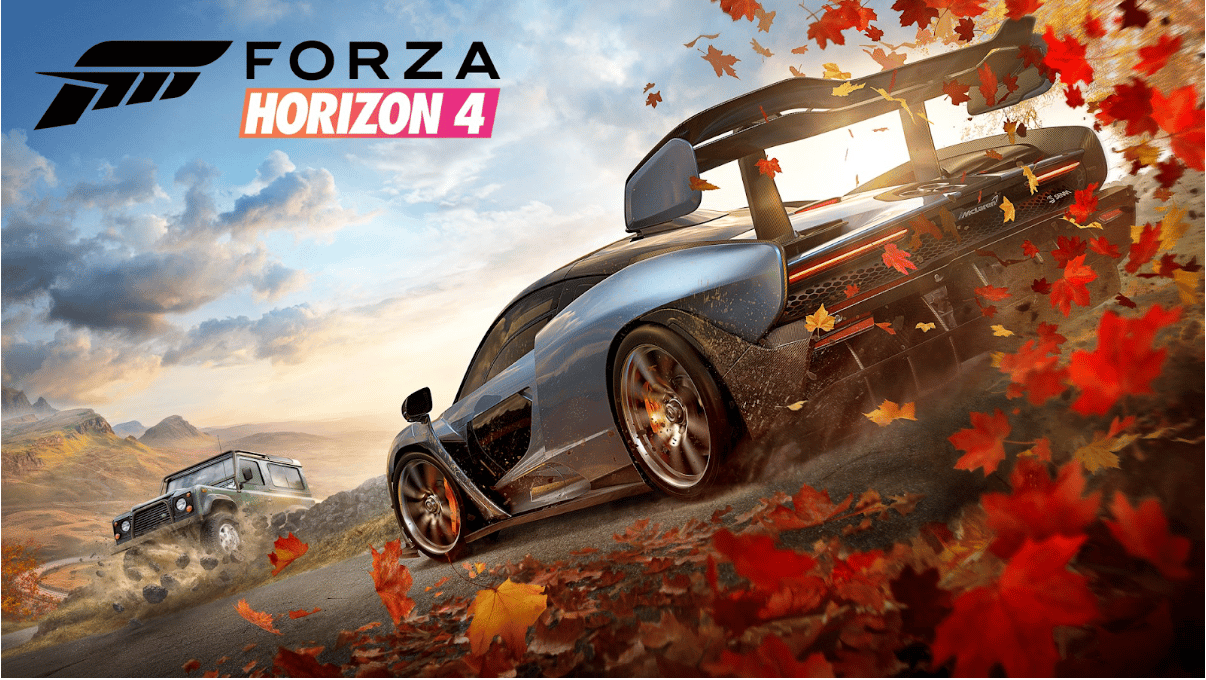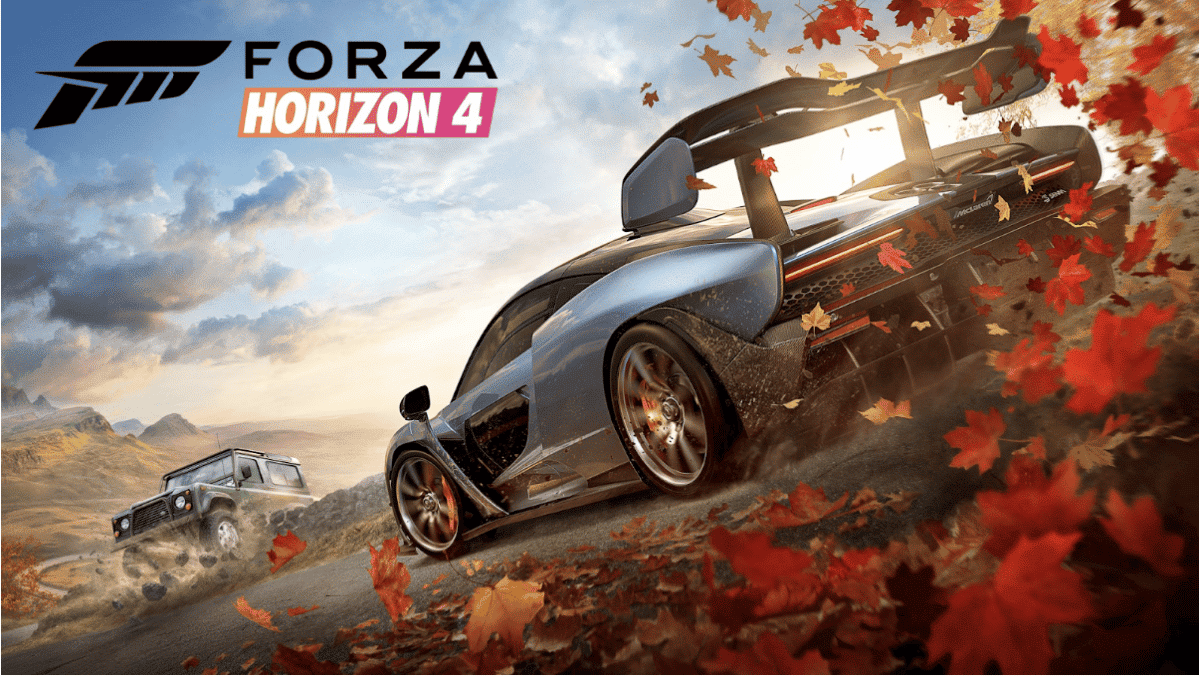 Direct Comparisons Forza Horizon 4 vs. Forza Horizon 5
| | FH 5 | FH 4 |
| --- | --- | --- |
| Map diversity | ✔️ | |
| Map cities/towns | | ✔️ |
| Cars | | ✔️ |
| Gameplay | ✔️ | |
| Graphics | ✔️ | |
| Optimization | | ✔️ |
Game Map
This could be the make or break factor for an open world racing game because it is all up to the map to make this game interesting and fun to explore. There is no doubt about it that Forza Horizon has been knocking this feature out of the ballpark with every single Horizon game in the past but how exactly could they have succeeded again in outdoing Horizon 4?
Forza Horizon 4 was a UK-themed map where it had spectacular views of famous areas like the Lake District and also did an amazing job at portraying the claustrophobically narrow streets of cities like London and Edinburgh. These scenes were still alive with life as they had many other cars out and about on the roads and even wildlife and livestock in some of the fields you'd drive past and if you weren't careful sometimes even into.
Although this map was spectacular it lacked the sense of scale. Since the UK doesn't have a lot of mountain areas this map was left feeling a bit flat.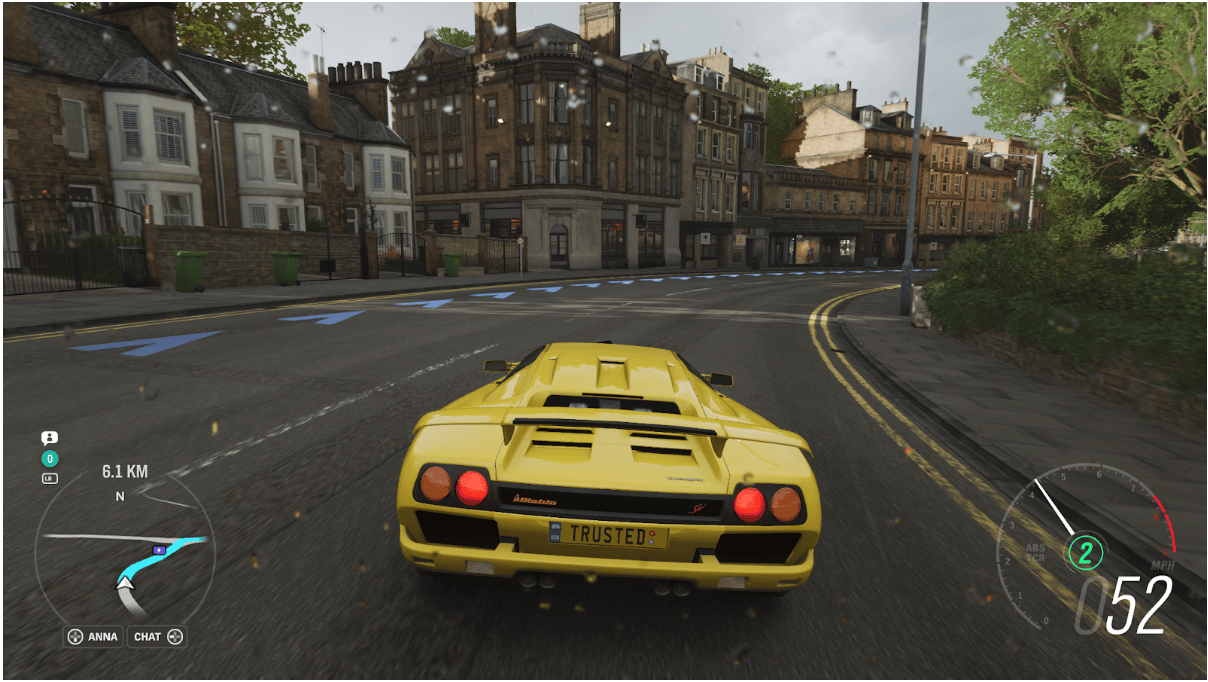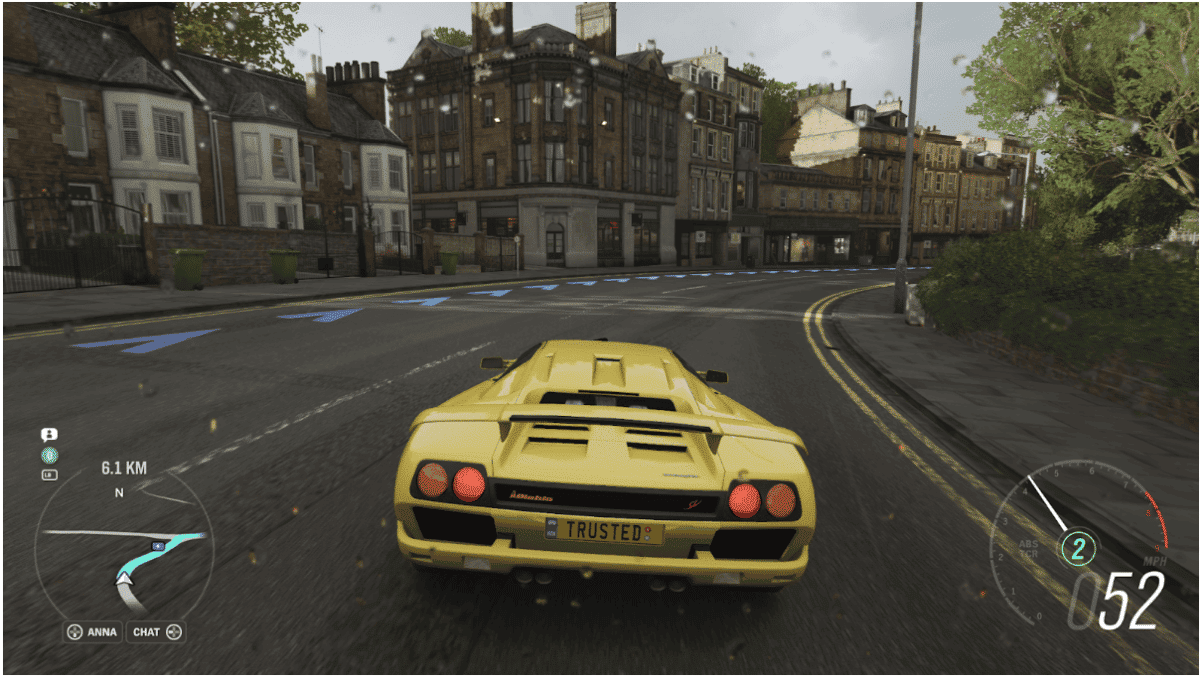 Forza Horizon 5 is based in the lands of Mexico and with a towering volcano on the map they definitely did not lack any sense of height. You could also play in almost every terrain you could hope for whether you'd want to go offroading in some muddy terrain with lots of bumps and roots then there are perfect trails in the dense jungles they have added. Then once you get tired of off-roading you can head to some of the small towns scattered everywhere on the map to do some drifting or just have fun with friends.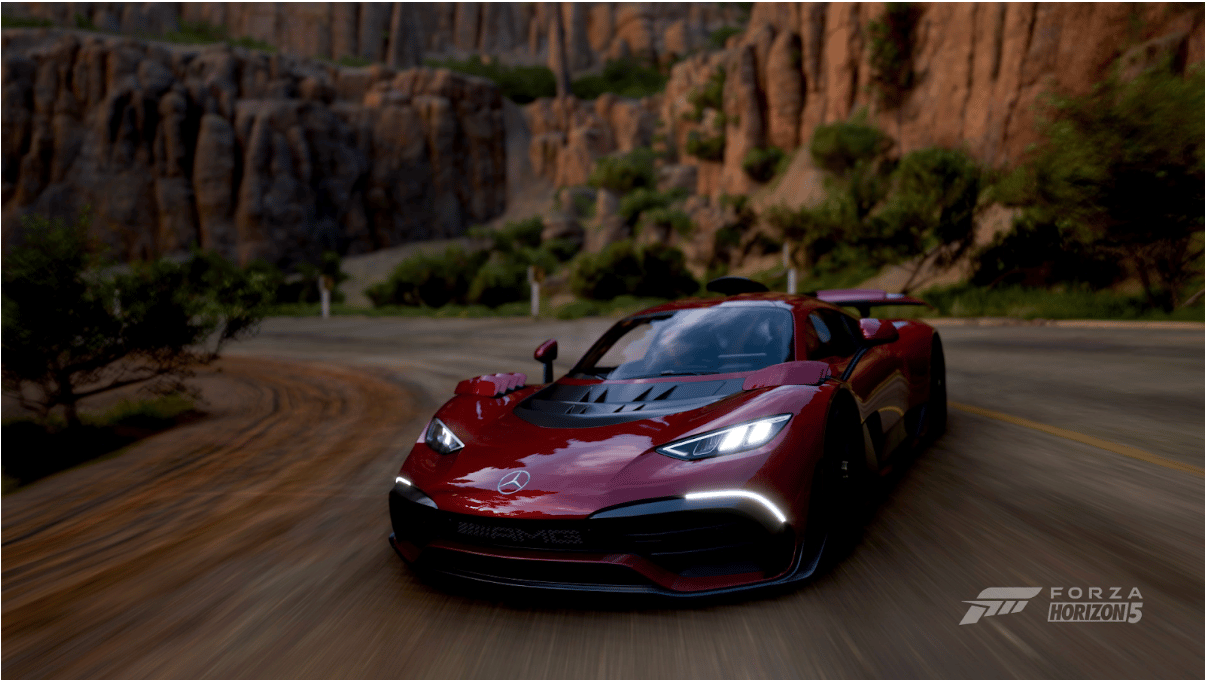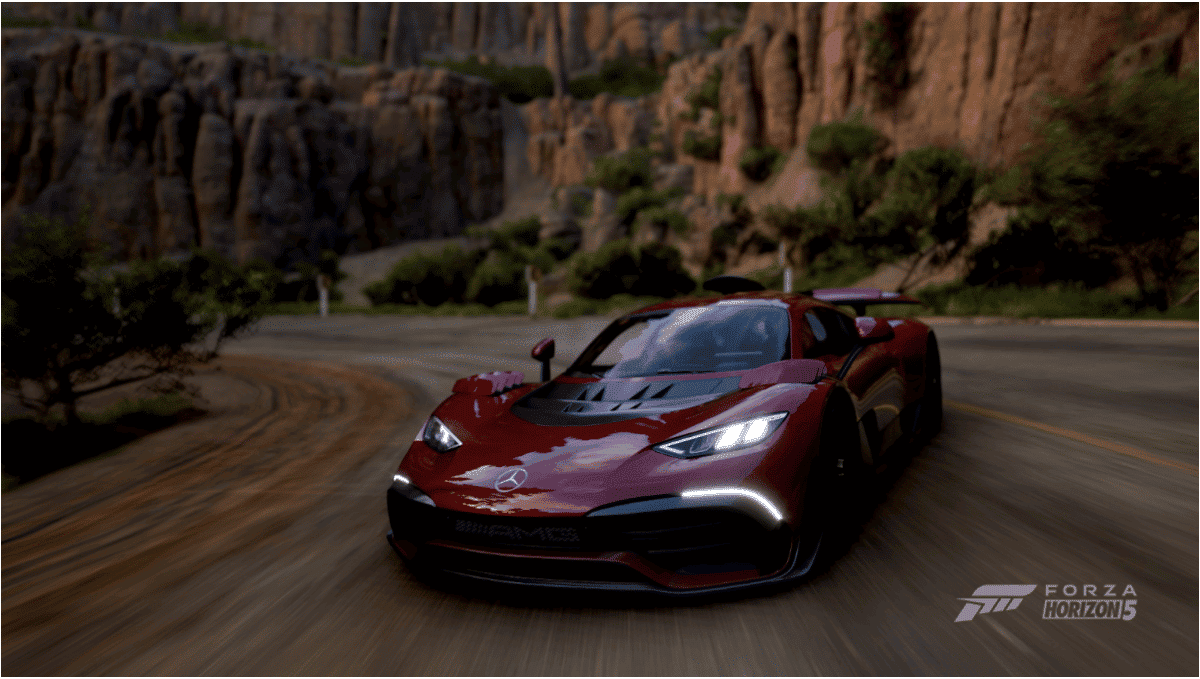 With that being said it is Forza Horizon 5 which has the superior map purely based on variety but if you're someone who like the feel of more city driving and don't care for off roading then Horizon 4 can still be a strong contender as your favorite racing game
Forza Horizon Cars
Okay, if the map wasn't the most important aspect of the racing game, then it would have to be the cars. I mean without the cars we wouldn't even have a game and if there weren't many cars that people liked and wanted to drive there also wouldn't be a video game.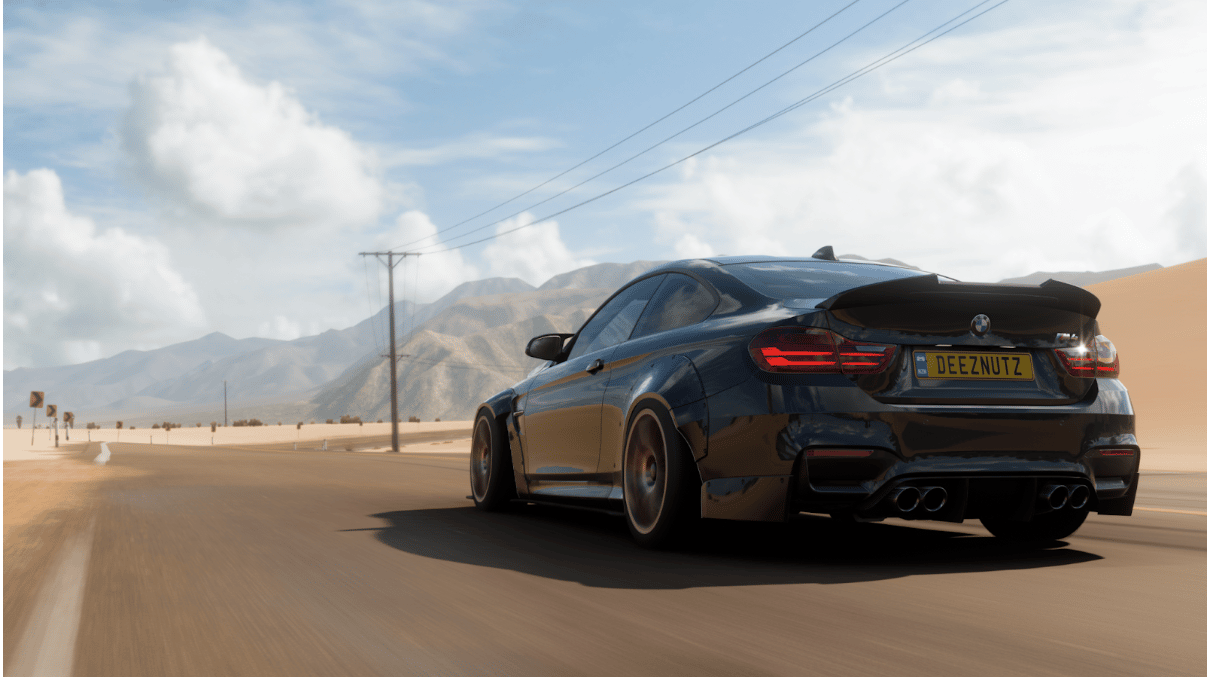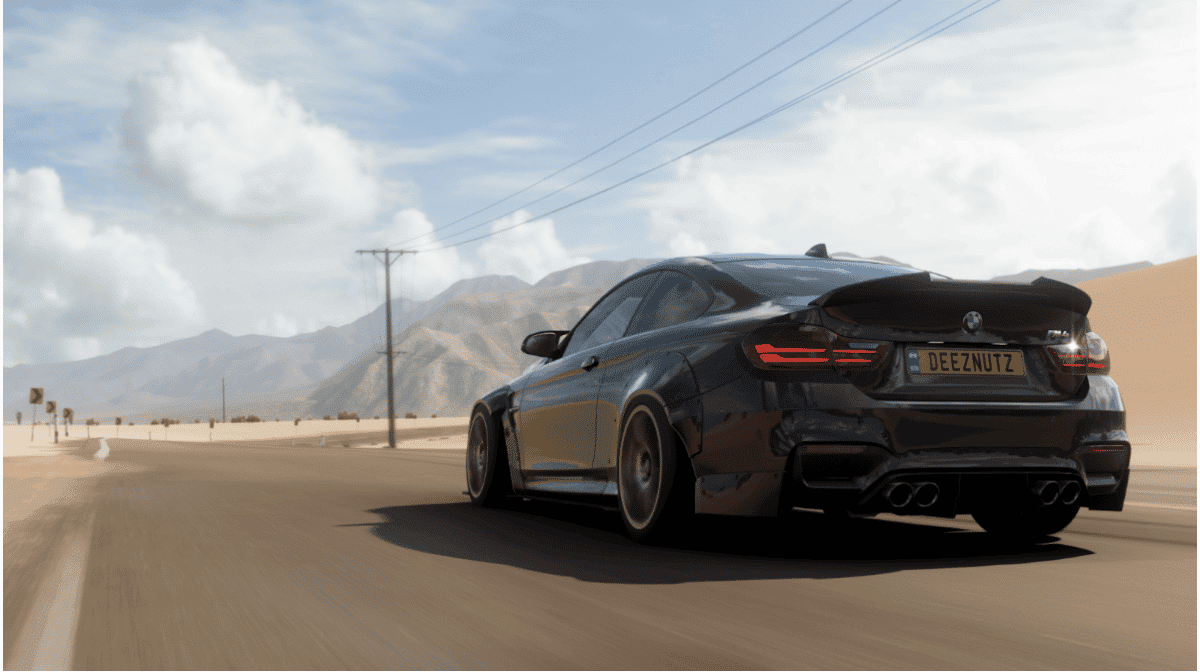 It is hard to compare the two games to each other because Forza Horizon 5 is still pretty new compared to Forza Horizon 4 who has had time to come out with two bug expansions and its smaller DLCs. Forza Horizon 5 has a roster of 505 cars but has already increased to 528 when you add the cars from the welcome pack and other smaller DLC packs you can buy separately. Forza horizon 4 on the other hand has 752 cars total but only 460 cars were made available with the base game.
So if you aren't willing to wait another year or two then Forza Horizon 4 might be the way to go in terms of having a more extensive selection of cars you are able to choose from.
Gameplay
Both of these games are based on the same thing, the Horizon Festival, a festival where thousands of people come together to celebrate everything motorsport. You then need to complete different races and whatnot to earn reputation in the 'Festival' which then allows you to unlock many more events. The only difference I'd point out here would be that in Horizon 5 you already start off as a small celebrity and just build on it whereas in Horizon 4 you will need to start from the bottom and work your way up the ranks.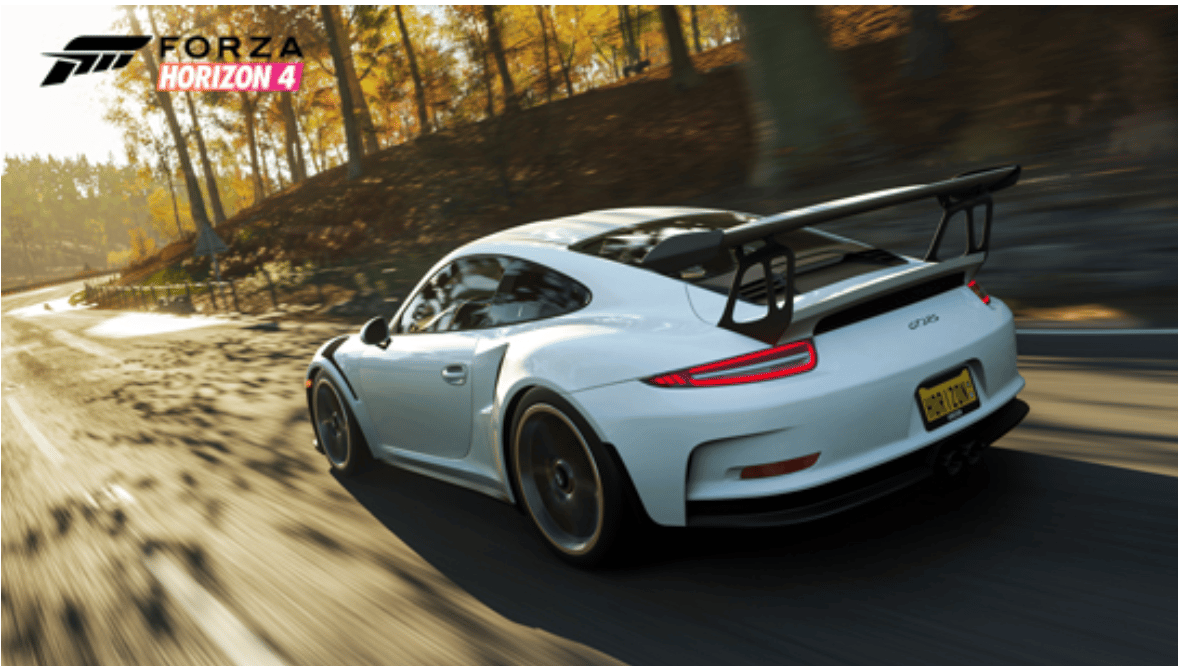 However, if you don't want to race all the time but also want an objective to complete there are many smaller challenges you could complete such as Danger Jump Signs to fly from, average speed cameras to set off, drift zones to annihilate and even hidden treasure chests all over the map for you to find.
So although they are very similar in what there is to do and what you can do there is one area where Horizon 5 just surpasses Horizon 4. In Horizon 5, once you complete the campaign, you are left with a more complete-feeling whereas in Horizon 4 you feel like everything went so quickly and you're almost confused that you're finished. Horizon achieves this very well by requiring you to complete a variety of different objectives before you're able to open new festival sites.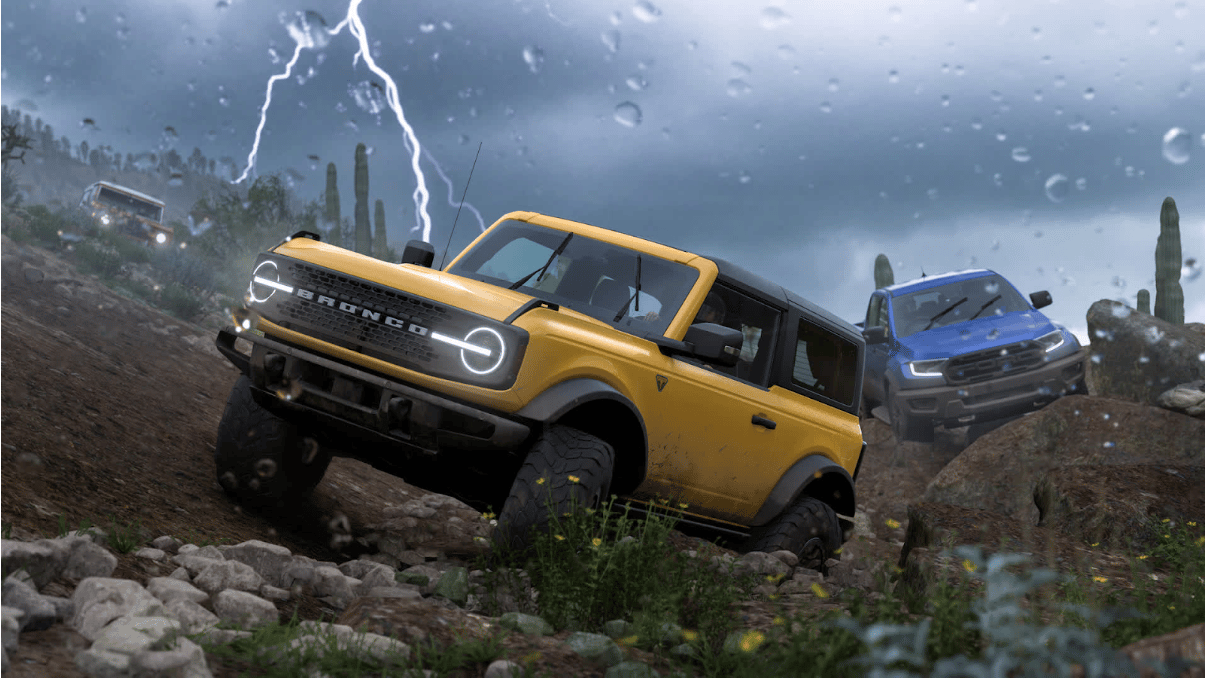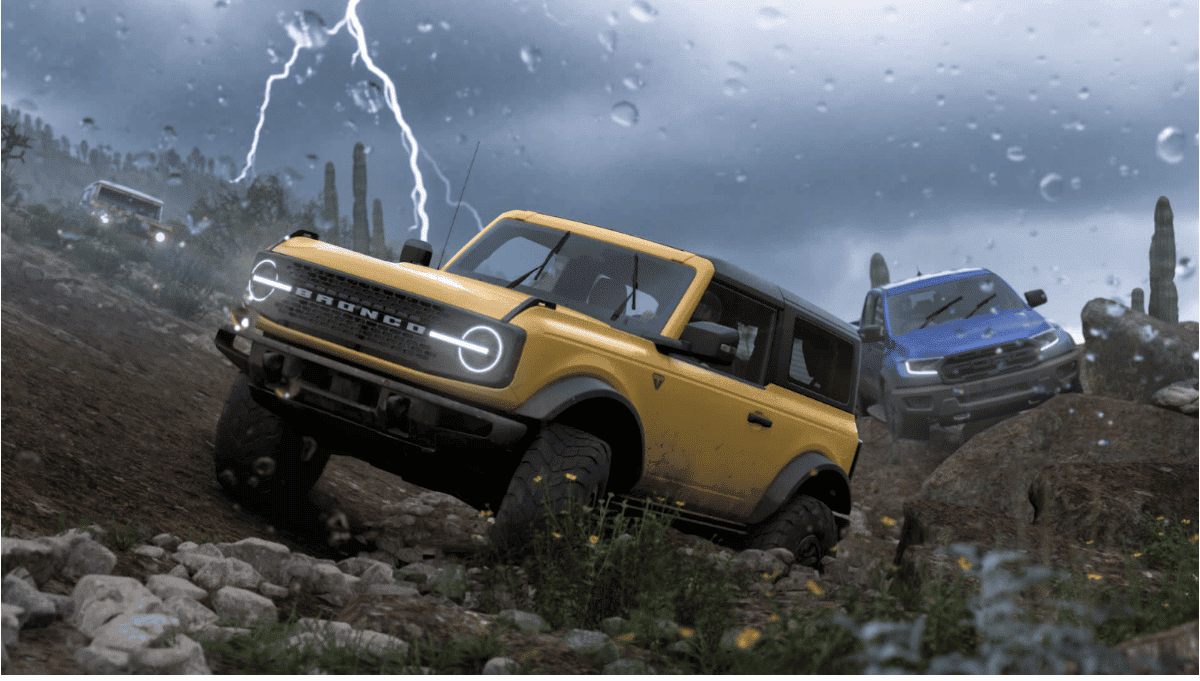 Graphics
When Forza Horizon 4 first came out it was one of a kind. The graphics in that game were one of the best and talked about by everyone in the gaming community. Now Forza Horizon 5 has come out and taken the video game to a whole new level.
Forza Horizon 4 performed very well on the new XBOX Series X|S consoles but Forza Horizon 5 is just in their own league now with their 4K resolution running at a locked in frame rate of 60fps while still having HDR enabled.
Although the technical graphics are better in Horizon 5 we can also look at the visuals of both of these games. Horizon 5 comes up on top again with its stunning open-world mini Mexico. Mexico has a lot more stunning sights regarding nature and everything you pass by while driving. It makes you want to stop sometime and really analyse all the details and appreciate everything they've spent time on in this game.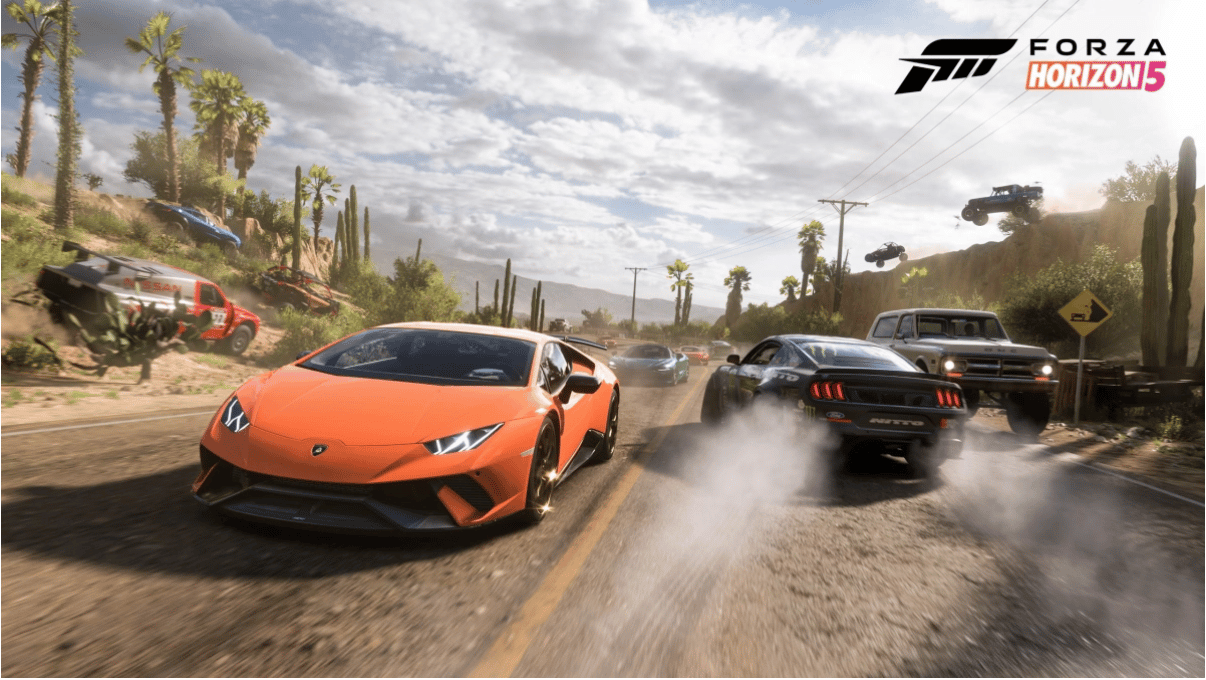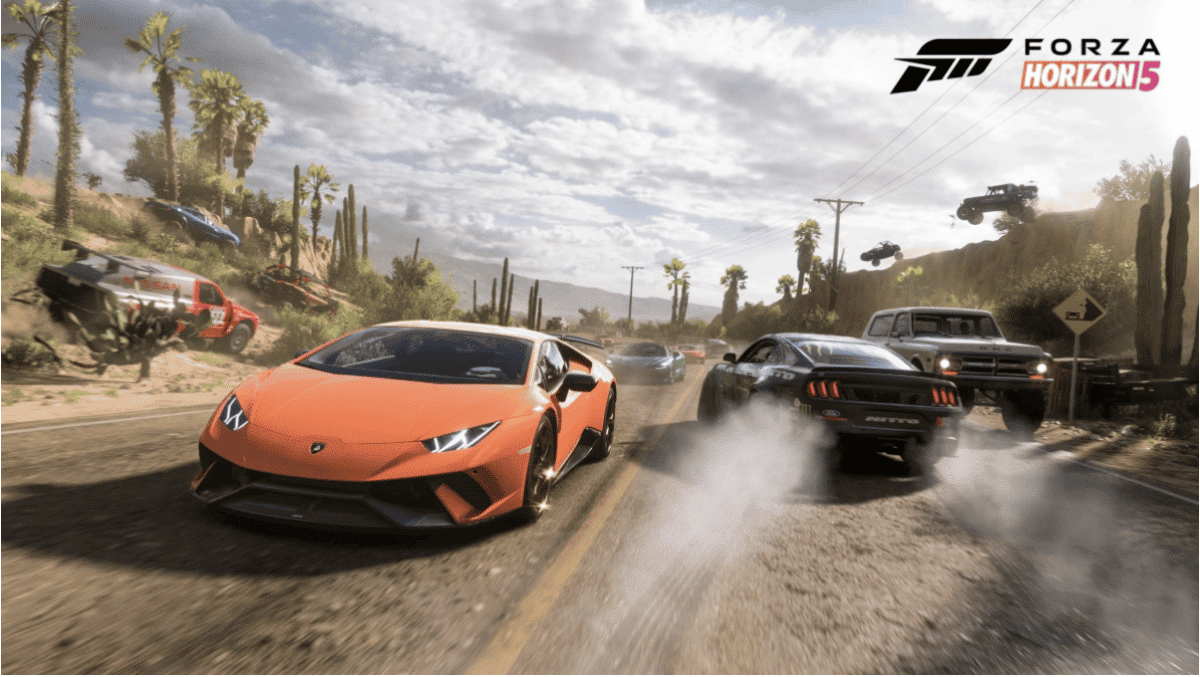 Then we have the cars as well which have been a high priority for Horizon 5 this year and we can clearly see that they have put the time and effort into the cars when it comes to every detail in the cars and even the dirt and rocks on the sides of the car when you've been offroad. So without a doubt Forza Horizon five takes one for visuals.
Conclusion, Is FH5 really better than FH4?
There have been many opinions on whether or not Forza Horizon 5 is actually better than Forza Horizon 4 and many people going back and forth with each other to try and find an answer on the Forza Forums. Many people have argued and brought up the point that yes forza horizon 5 has seen quite a fair share of upgrades but they weren't as good as many thought they were going to be, like the sounds.
Sounds that the cars make could arguably be the most important part of the whole driving experience and if you have a car that sounds too soft or loud and just wrong it destroys your whole experience. Then you also have the UI, which is a lot better in the Forza Horizon 5 game, but when it comes to the implementation of it then it is horrible. There have been a lot of complaints from players regarding how they have to switch from controller to mouse and keyboard because one of them would be unresponsive.
Then there's also the visual graphics of Forza Horizon 5. A lot of players have had the problem that their PC would be able to run the Forza Horizon 4 graphics at max while still being able to keep that 60fps rate. Then when they've switched to Forza Horizon 5 and maxed out the graphics the frame rates would drop considerably due to the fact that you will need a more powerful computer. So, you should be ready for the FH5 game to have a couple of mini freezes here and there when just driving regularly.
All of these mini issues that many people are experiencing now with the Forza Horizon 5 game may just be small bugs that they still need to fix but right now the Forza Horizon 4 game runs a lot more smooth for the average gamer and a lot of people who are into driving cars would probably prefer to see a little more modern cities and roads to drive on. However, whichever game is better will be up to you and the personal preferences you have when it comes to gaming and driving.
Is Forza Horizon 5 worth it if I have Forza Horizon 4?
It's worth it. Forza Horizon 5 takes the video game series to a new level!
Is Forza Horizon 5 more optimized than 4?
Despite Horizon 5 being stronger and improved compared to Forza Horizon 4, we had some bugs, but overall it's definitely optimized.
Should I get FH4 or 5?
You should get both if you can. But if you had to pick one then go for FH5
Which map is bigger Forza 4 or 5?
The Forza Horizon 5 map is 1.5 times larger than Forza 4
Related articles:
All Barn Find locations in Forza Horizon 5
The Ultimate Guide to Forza Horizon