On march 7th Sonos announced their two all new wireless speakers, and these two speakers were to mark the beginning of a whole new era for the company.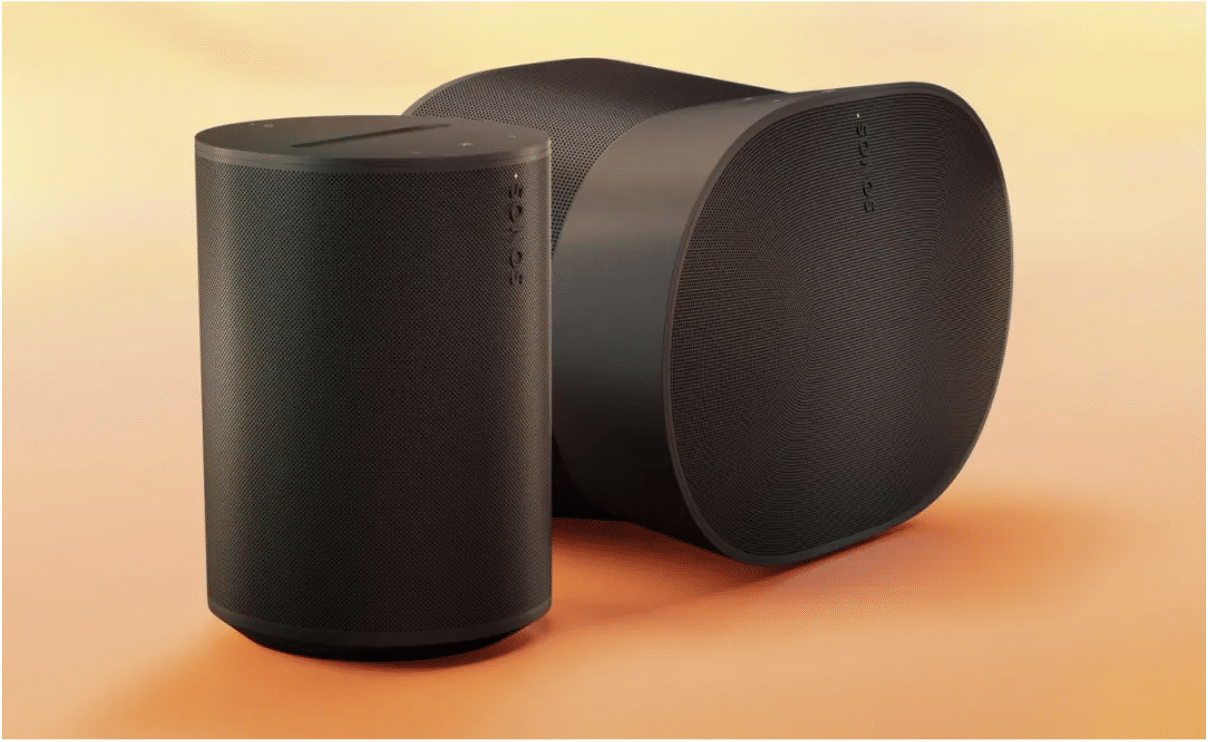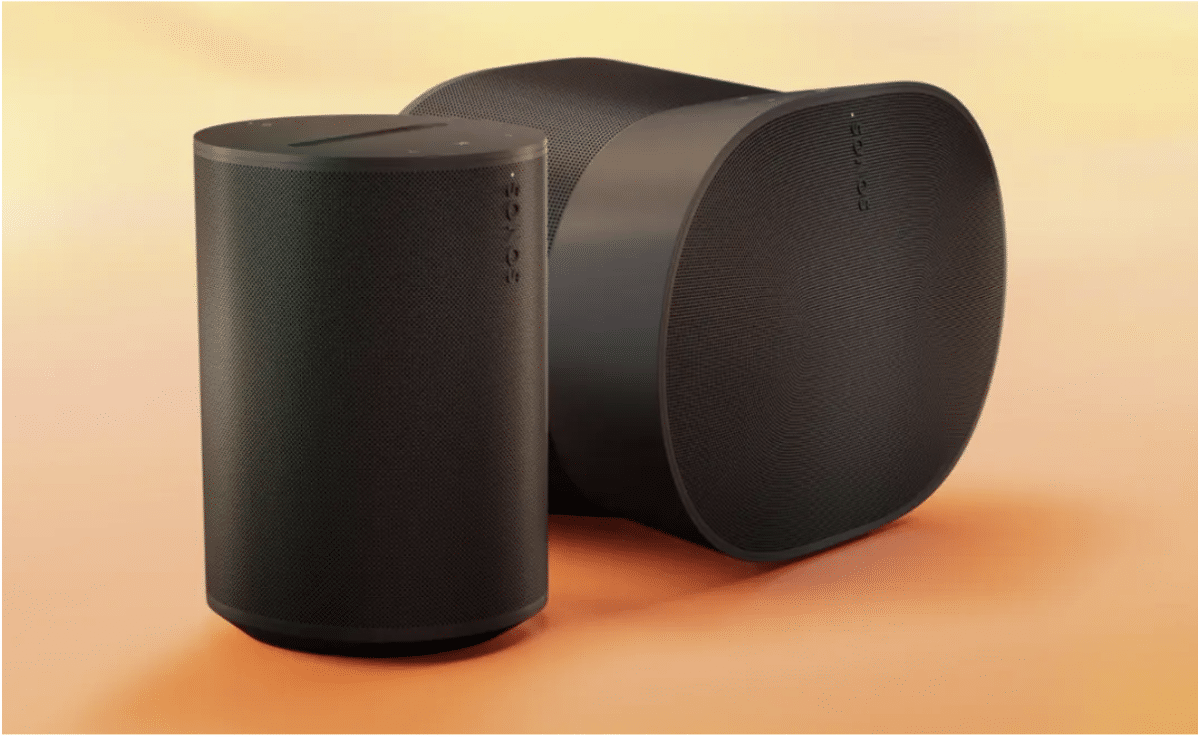 Lately the Sonos brand hasn't really been exploring the wireless speakers market and have set their focus on its wide range of soundbars, which include their Arc, Beam Gen 2 and Ray, which are all amongst the best soundbars available.
However, now when Sonos has finally made their announcement of their new Era 100 and Era 300 speakers, we see that their attention has been brought back to music. We see that in these two speakers they have also embraced not only technology that we've seen in many different speakers in the past but also some great cutting edge technology. Another difference that we see with these two speakers are their names, as we see that Sonos breaks away from the clear and concise naming system to try something different and new.
The Era 300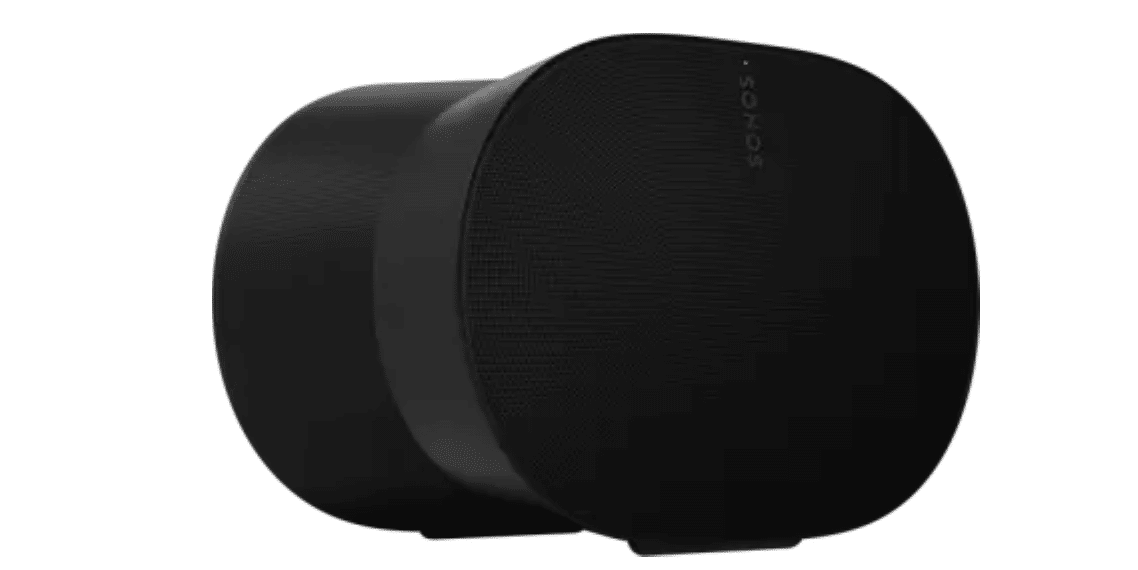 The Era 300 wireless speaker by Sonos is the larger speaker that they will be releasing and it will cost you $449, not only is this speaker larger than the Era 100 but it has also been more lavishly specified. Sonos has explained that they had designed this speaker to take on the shape of an hourglass but you will have to squint pretty hard and even use some of your imagination to actually see it, but to most people it instead just looks a little more organic.
This speaker has six speaker drivers that are all being powered by their own discrete block of Class D amplification. Although Sonos has yet to reveal certain information, such as the amount of power, size and composition of the drivers, we do know a few things. These few things that are known to the public include the fact that a mid/treble driver faces forward, there are two more mid/treble drivers firing from the sides of the cabinet in order to create an element of stereo width and finally a horn-loaded tweeter that has been directed upwards in order to give the sonic height.
Then moving on we know that this speaker also has a pair of low-frequency woofers that face both left and right. This pair of woofers are basically here in order to give you that desired punch to the sound. All six of the drivers that this speaker is equipped with sit behind waveguides that have been very carefully designed to try and spread the sound as wide as possible while still reducing the impression of a sonic "point source".
Sonos has also finally taken the step to add Bluetooth to their speakers list of home-based connectivity options. This has been quite a big disadvantage to all of the Sonos "home" models in the past as they didn't have it, but what was weird was that their portable speakers like the Move and Roam speakers got this technology. Although we know that Bluetooth has been added to the list of connectivity options we still have yet to know what standard of Bluetooth you'll be getting as well as the codecs that the Era 300 will be compatible with.
Sonos has not only added new technology to the inside of their brand new speaker but it has also gotten a whole newly refreshed physical user interface. Some of these changes include an added volume slider located on the speaker cabinet, Play/Pause and Repeat controls, and finally a control to mute the integrated mics whenever you'd like. Some great news for the android users out there is that Sonos' beloved Trueplay calibration software is now available for them as well, as in the past it was only available for those who had an IOS device.
Yes, the Sonos Era 300 can be used as a great stand-alone speaker, however if you are looking to equip your home theatre with some speakers then two of these speakers can also be used as great rear speakers in a Sonos-centric home-cinema system. If you pair these two speakers up with Sonos' Arc soundbar then you'll be able to achieve 7.1.4 channel audio and 5.1.4 can be achieved if you use the Beam Gen 2 instead.
The Era 100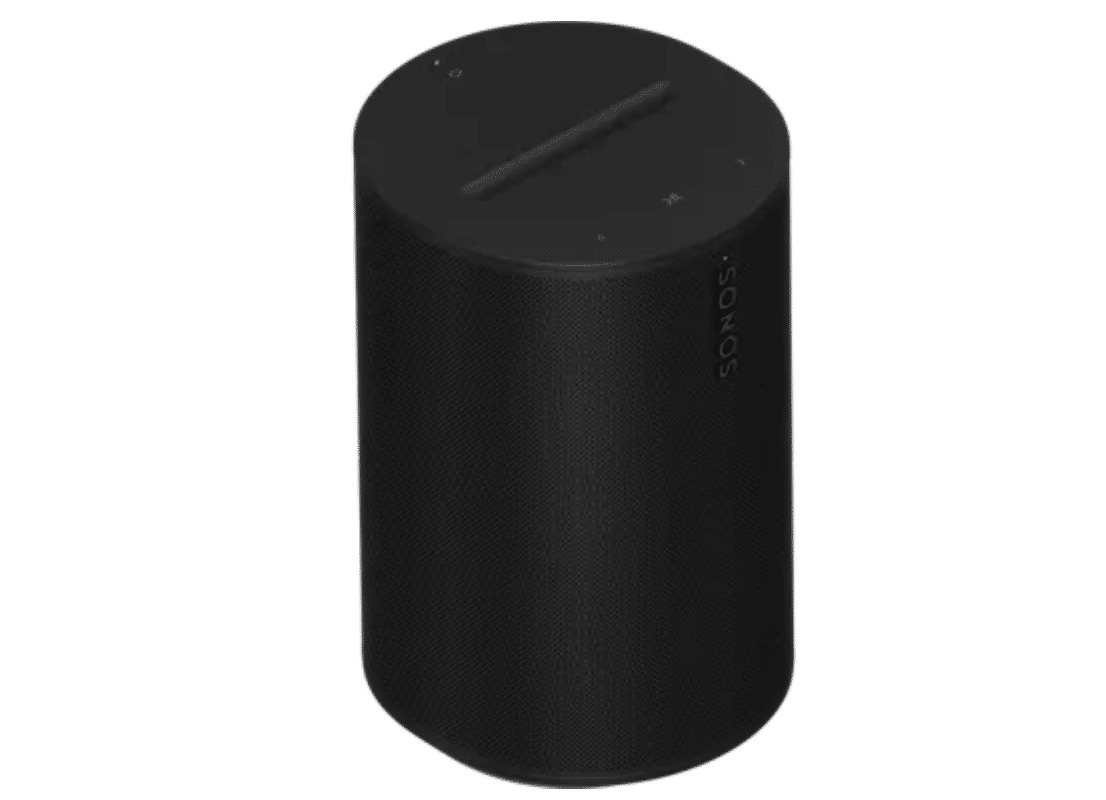 Then moving on we have the Era 100 speaker, which will cost you $249, and are smaller than the Era 300 speakers but don't let their size fool you as you'll still be able to use these as a rear speaker or two for your home cinema set-up as well. Although Sonos has claimed this speaker to be a great stand-alone stereo speaker, you'll be able to get a much larger sound when you pair two together. The Era 100 is definitely similar to the larger Era 300 speaker and contains some of the advancements that we have seen in the Era 300, such as Bluetooth connectivity as well as Trueplay for Android users, it is still basically just an updated model on Sonos' very successful Sonos One speaker. You could basically see this speaker as a 'remaster'.
The Era 100 specifically contains a pair of angled tweeters, which essentially give you a much greater sonic reach. What's more is that this speaker also has a mid/bass driver that is actually a whole 25 percent larger than the item inside of their famous Sonos One speaker. Although just like with the Era 300 speaker we haven't received any exact technical details of this speaker either but we do know that there will be three blocks of Class D amplification, thanks to the information they have given us.
Final Words
Finally, just like all of the other Sonos products, the Era 100 and Era 300 wireless speakers will be available in both a black or white finish. You will be able to purchase these items as of March the 28th. So, do you trust that these speakers will live up to the standard of the Sonos One or will you be waiting for reviews to come out first before purchasing one for yourself?