You may know Bang & Olufsen as one of the most premium brands out there when it comes to speakers and headphones, and on the 7th of September, 2023, they announced that a brand new speaker would be joining their lineup, the Beolab 8. After reading this article you'll be wondering how you'll be able to wait so long for such a masterpiece as this is extremely versatile. As Bang & Olufsen said themselves; "the Beolab 8 is the embodiment of versatility that shines on its own, sings in any setup and performs wherever you place it".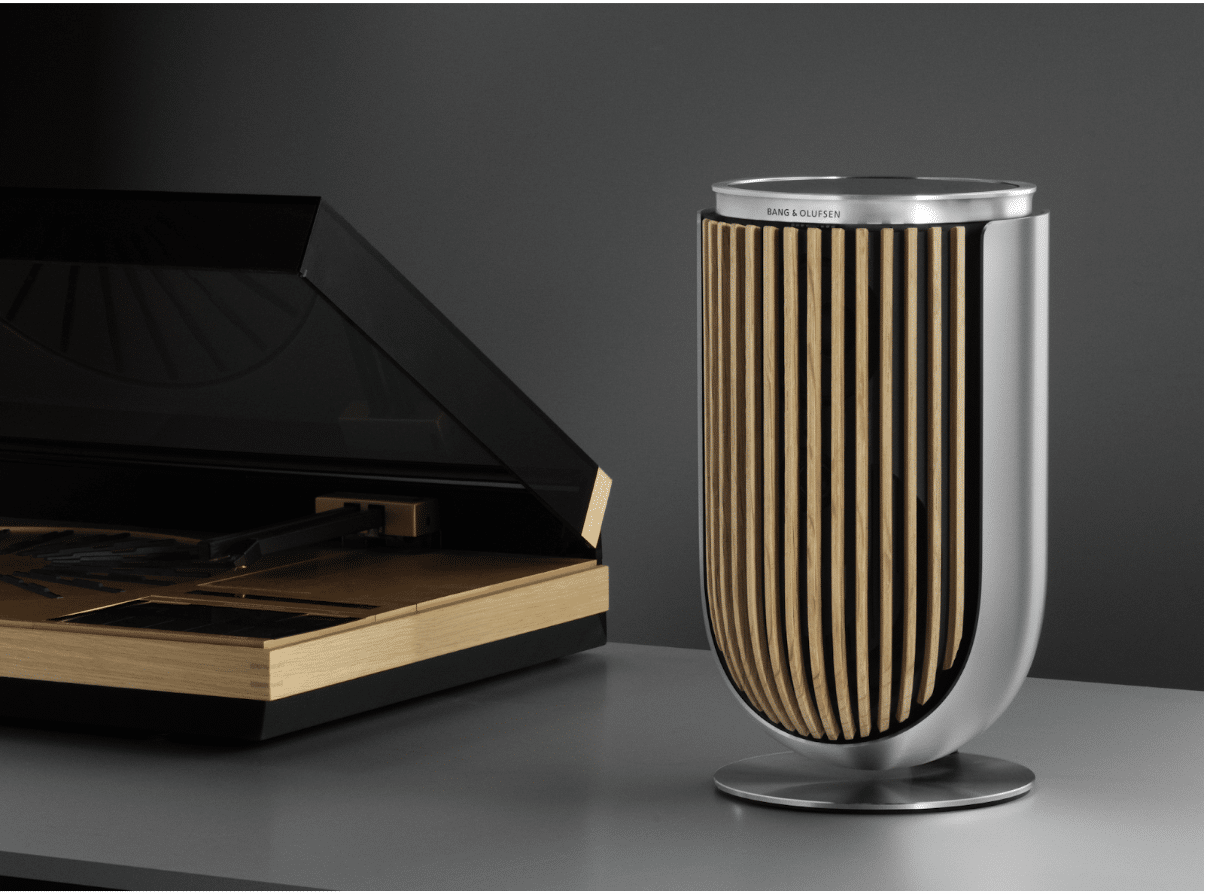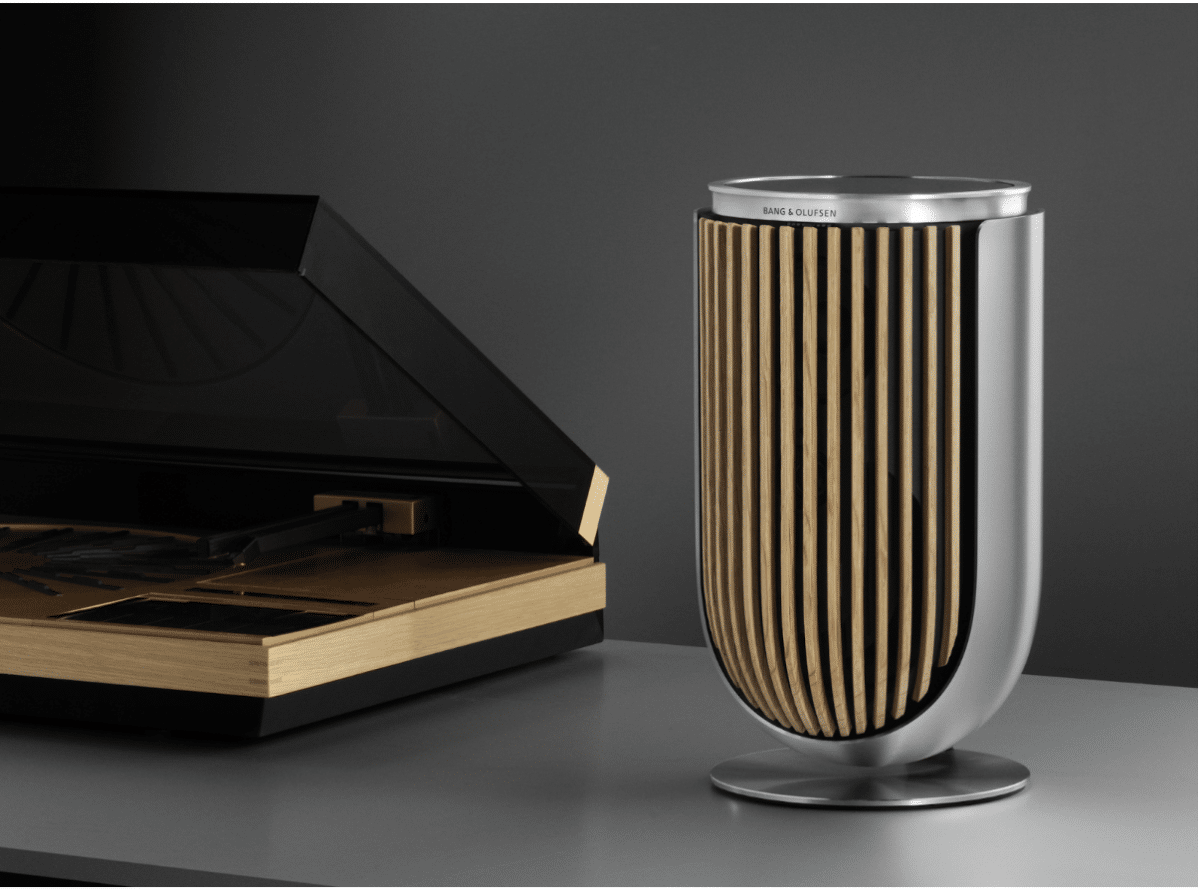 Just one Beolab 8 is enough to create the ultimate single point of sound, but what is better than one Beolab 8 speaker? Two! When you pair together two of these brilliant speakers you'll be able to not only create powerful sound but also precise stereo sound to get a more high-fidelity music experience.
The new Beolab 8 is a speaker that you'll be able to use in any situation whether it be by itself in a room, or working together with your home speaker system already, or pairing it up with another Beolab 8, this speaker really is impressively flexible.
The Vice President of Product marketing at Bang & Olufsen, Michael Henriksson, explained it best when he said "Our goal is to create powerful and immersive listening experiences for our customers. Beolab 8 provides exactly this. It is a scalable speaker that is all about flexibility, performance, and innovation".
The Excellent Build Quality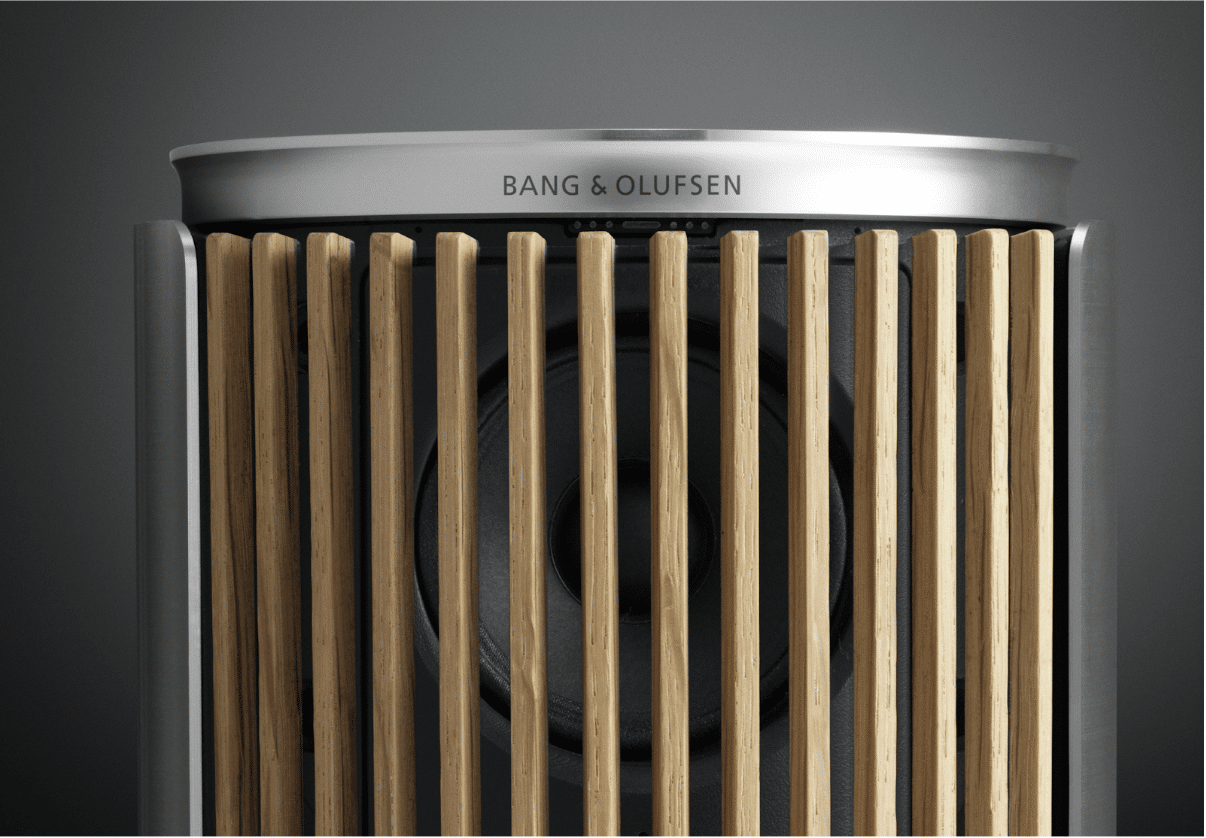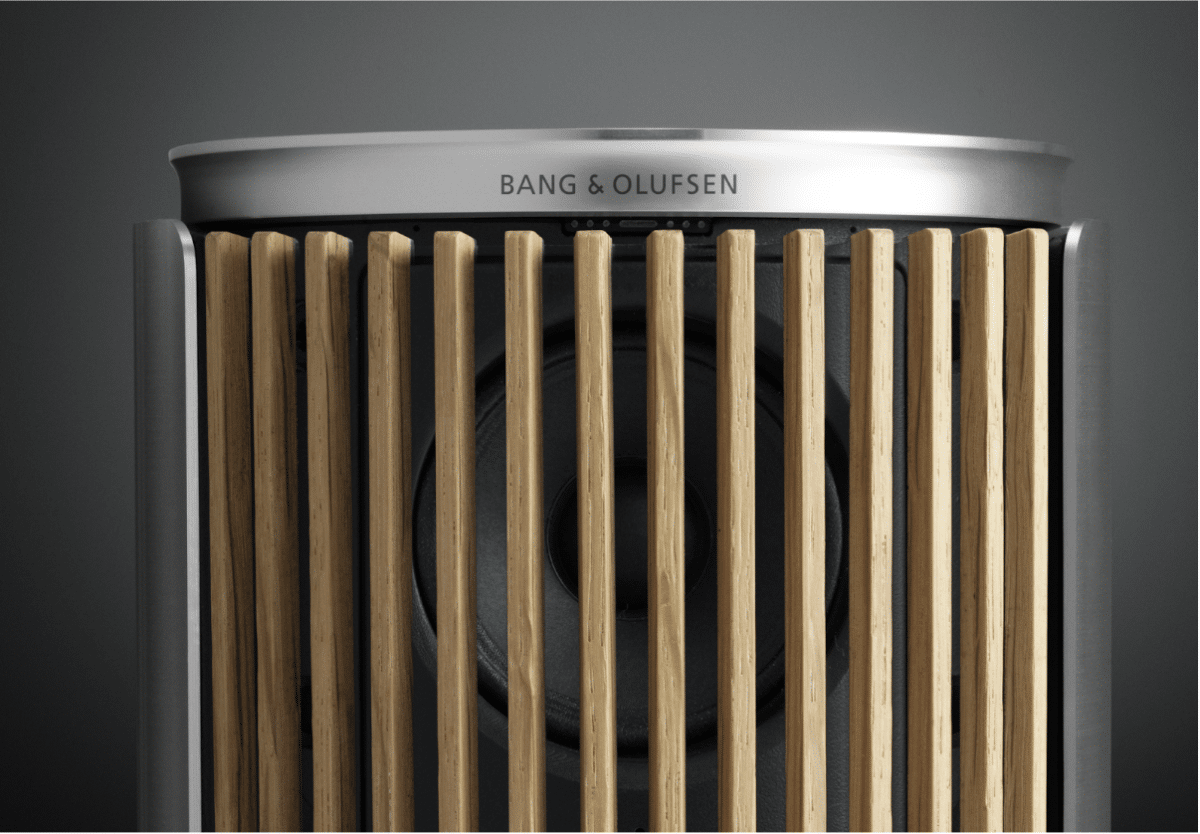 The Beolab 8 has been built in such a way that it is beautiful wherever you may place it in a room. The aluminium body of this speaker is a blend of both a sphere as well as a cylinder and it really just shows everyone the high level of quality products that Bang & Olufsen are able to manufacture. You'll be able to purchase a Beolab 8 with either Danish manufactured wooden lamellas or a fabric front, and we see that the Beolab 8 follows the same characteristic design of the other Bang & Olufsen products, such as the Beosound Theatre, Beolab 28 and Beolab 50.
This speaker isn't just a feast for the eyes; it's a sonic marvel. The interplay of light and shadow between the outer aluminium shell and the inner core lends it an ethereal aura. The glass interface on top, with its flawless curve, beckons users with tactile allure. The Beolab 8 is not just made to look aesthetically pleasing but as Bang & Olufsen say themselves; "the shape of the speaker dually creates an aesthetic object and enhances the acoustics of the speaker."
Then furthermore, when it comes to the stands that you can have for this speaker, the Beolab 8 doesn't disappoint. Its four stand options, slender and sculptural, exhibit Bang & Olufsen's mastery of aluminium craftsmanship. The table stand creates a floating illusion, while the ceiling bracket and floor stand exude polish and finesse. Beolab 8 is a symphony of style and substance, redefining what a compact speaker can achieve.
The Beautiful Sound Capabilities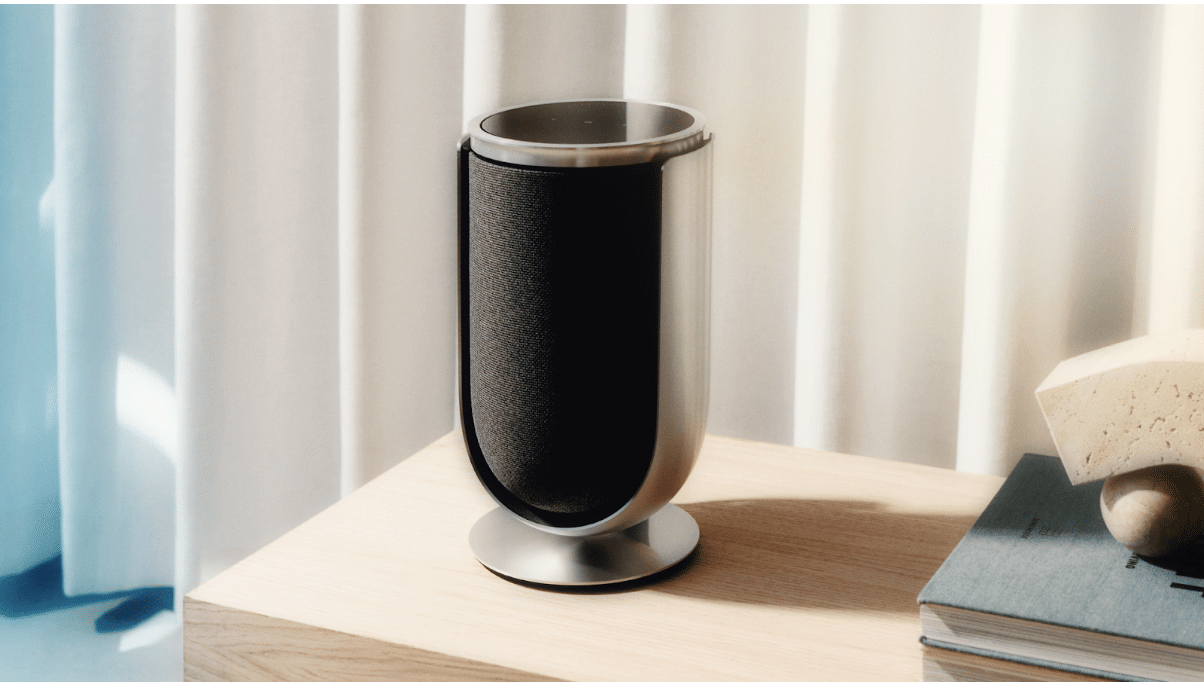 The Beolab 8 has been tuned by the Bang & Olufsen tonmeisters themselves to ensure that users will only get the best of the best, listeners will be able to enjoy this superb sound quality thanks to the speakers three-driver setup, which is made up of a 16mm tweeter, 3" midrange and finally a 5.25" woofer. The inspiration for this speaker's performance and sound quality actually came from the iconic Beolab 17 speaker. However, as you may expect with a newer and more improved speaker, the performance has been significantly improved with help from new technology like beam width control, room compensation, adaptive tuning as well as ultra-wideband technology.
Beam Width Control
What the beam width control basically allows users to do is actually switch between two different listening experiences seamlessly. The different types of listening experiences that you can get with the Beolab 8 is firstly a narrowed down precision audio, in order to optimise the sweet spot for the listener. Otherwise you could also choose to listen in a wider diffuse sound mode that'll fill the room. Regardless of which mode you are in, there will be LEDs on the front of the speaker display that will show you exactly which mode you are currently in.
Room Compensation
Then what the room compensation feature does on the speaker is give listeners an optimised soundscape that has been based on a room's unique acoustics. In order to do this, the Beolab 8 will first need to carefully map out its environment to then be able to deliver crystal clear quality audio, no matter what the size of the room is or how big it is. All of this is thanks to a neodymium motor, which is responsible for allowing listeners to enjoy this soundscape that has been adapted to their surroundings.
Adaptive Sound Tuning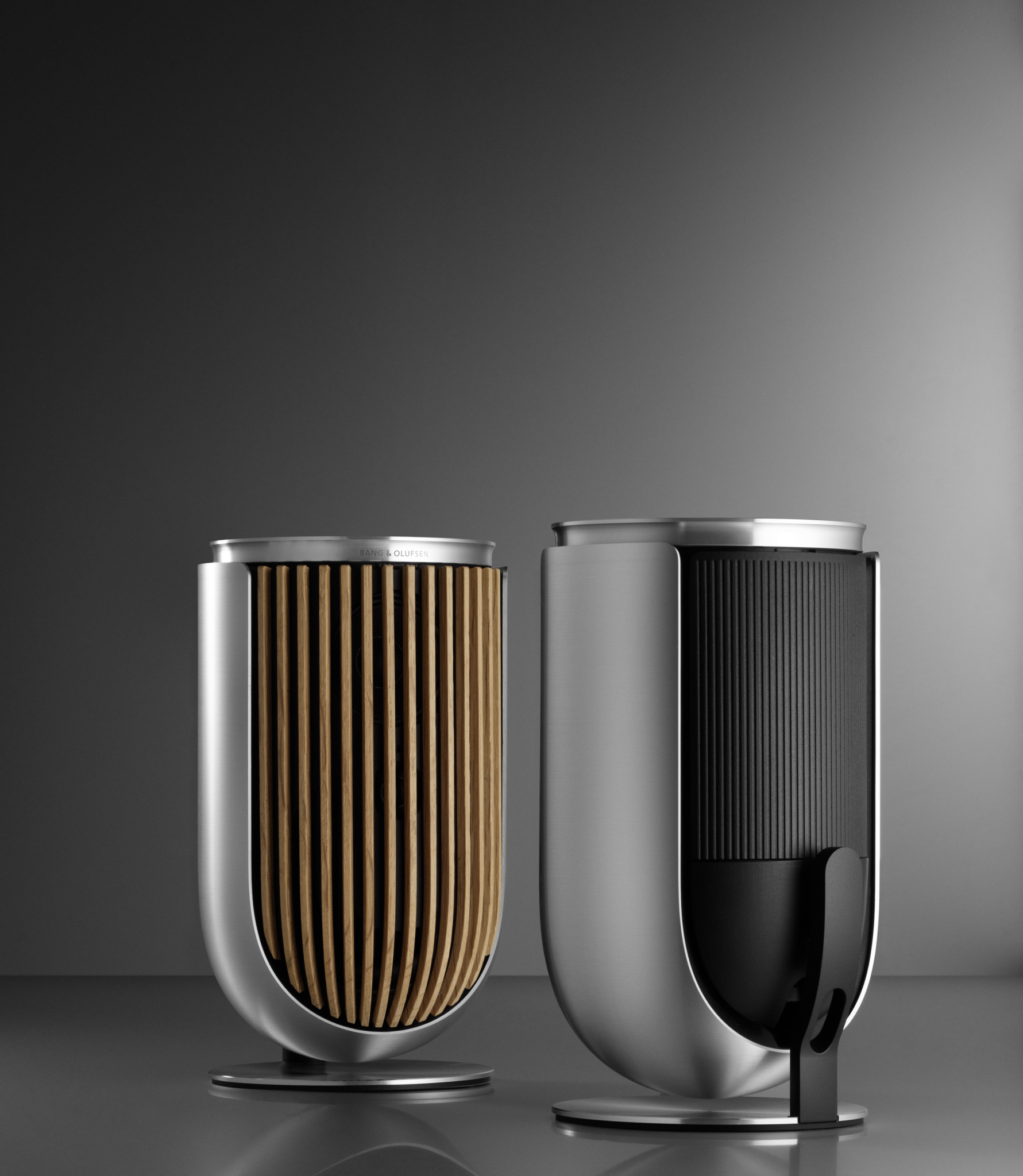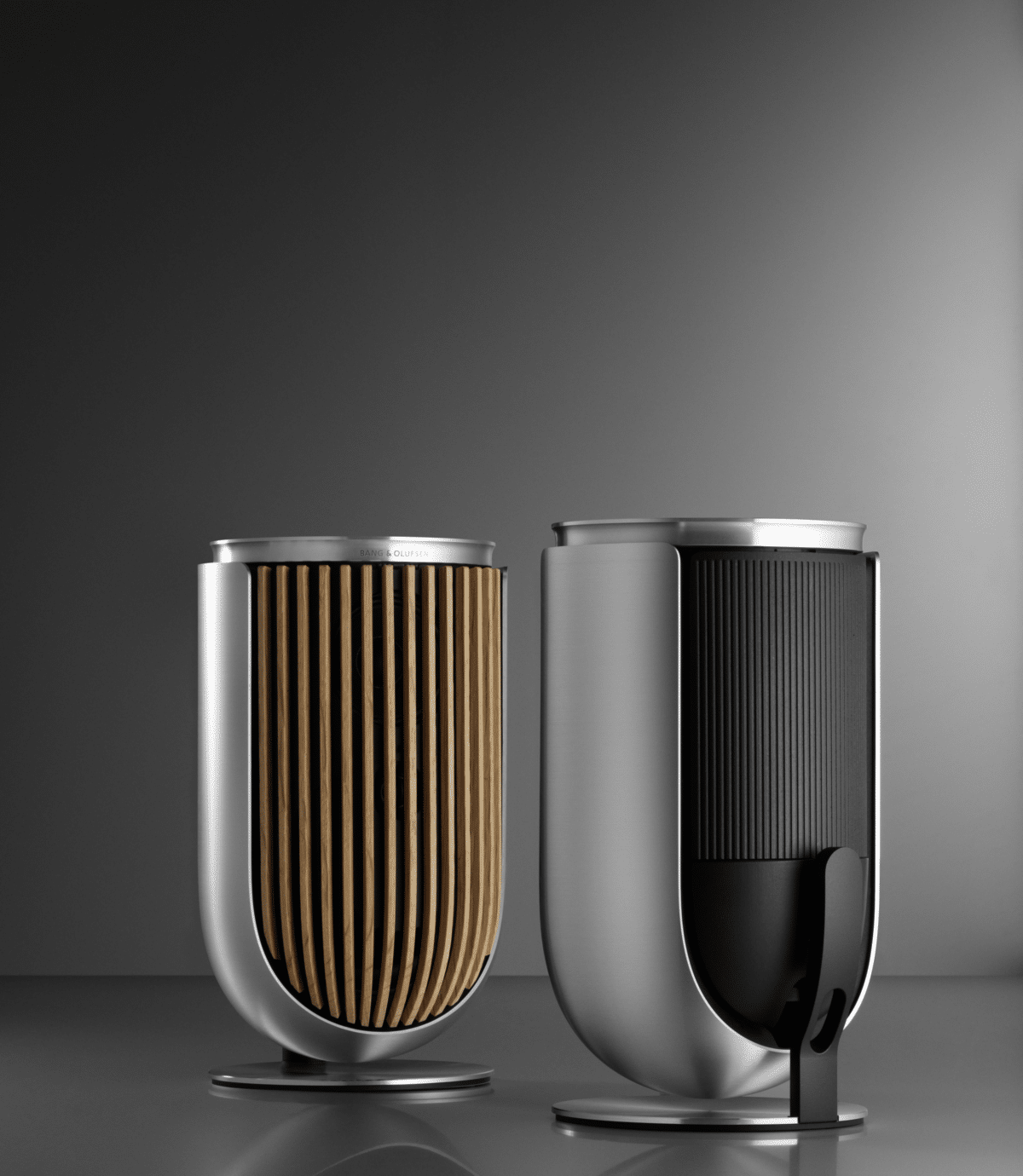 Adaptive sound tuning is essentially the ability of the Beolab 8 to adapt to its own configuration, after having used its sensors to detect the front cover and then fine-tune the sound in order to achieve optimal performance. The Beolab 8 is able to do this because it has small sensors in the speaker and then also has magnets inside the cover, which all together help detect the type of cover and then automatically apply the tuning that it deems to be the best.
Ultra-Wide Band Technology
You may have heard of the previous technologies in a few other speakers before, but this speaker by Bang & Olufsen takes it one step further and does more than just adapt to the room that it has been placed within. The Beolab 8 is further able to direct the acoustic sweet spot based on exactly where the user's phone has been placed, with help from the Bang & Olufsen app. Thanks to this you can rest assured that you'll be immersed in sound the whole time, no matter where you are.
Connectivity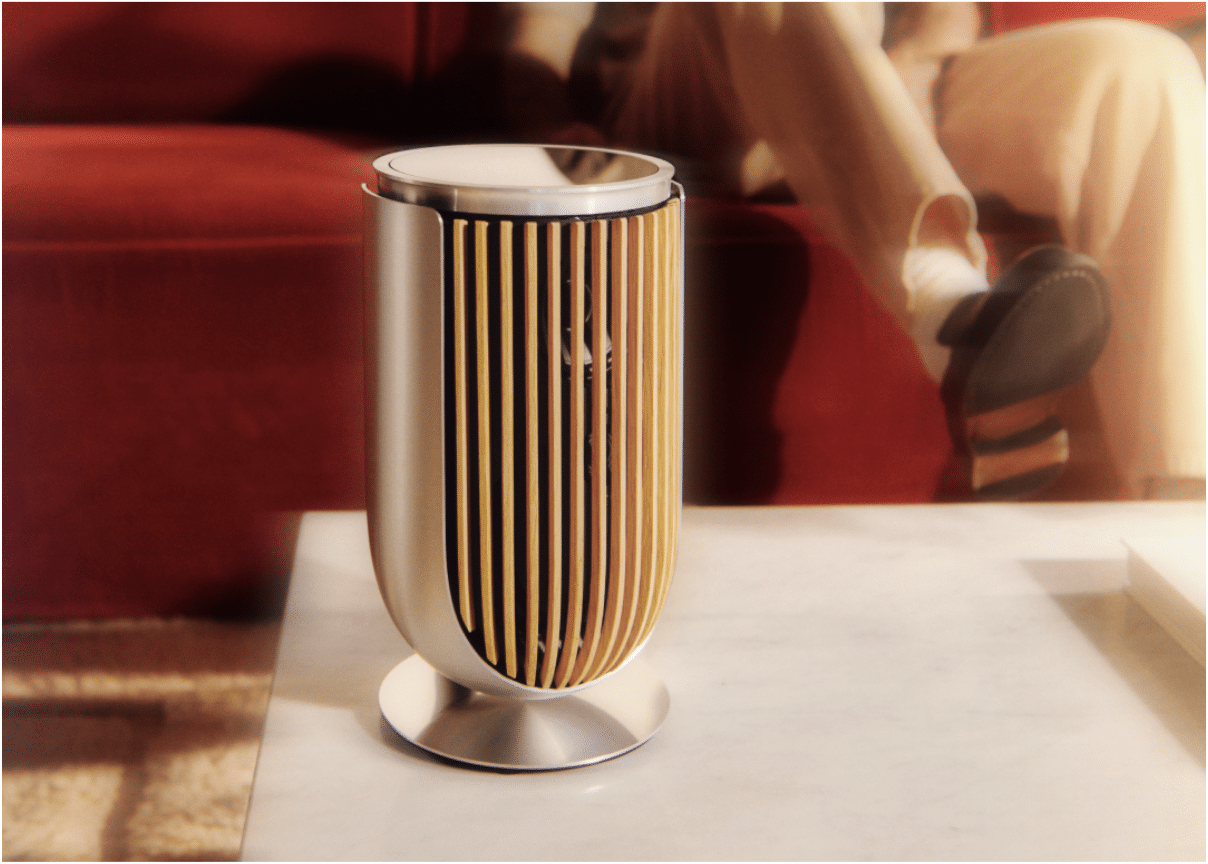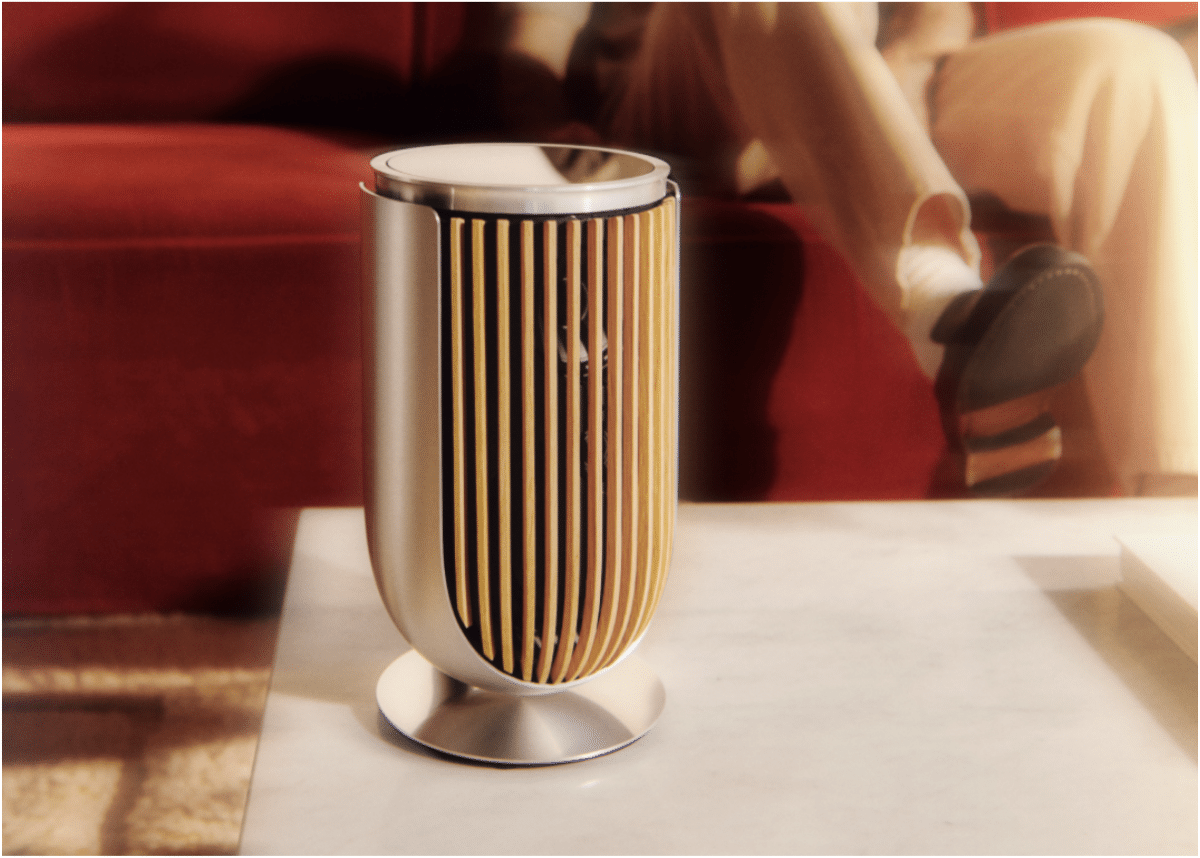 The Bang & Olufsen Beolab 8 actually has Bang & Olufsen's Mozart platform inside of it, which means that the Beolab 8 is actually able to connect to other devices easily via WiFi 6, Bluetooth 5.3, as well as Powerlink, both wireless and wired, which makes the Beolab 8 speaker a true system speaker. With this you'll be able to connect to Bang & Olufsen TVs and sound systems that go as far back as 30 years.
Price and Availability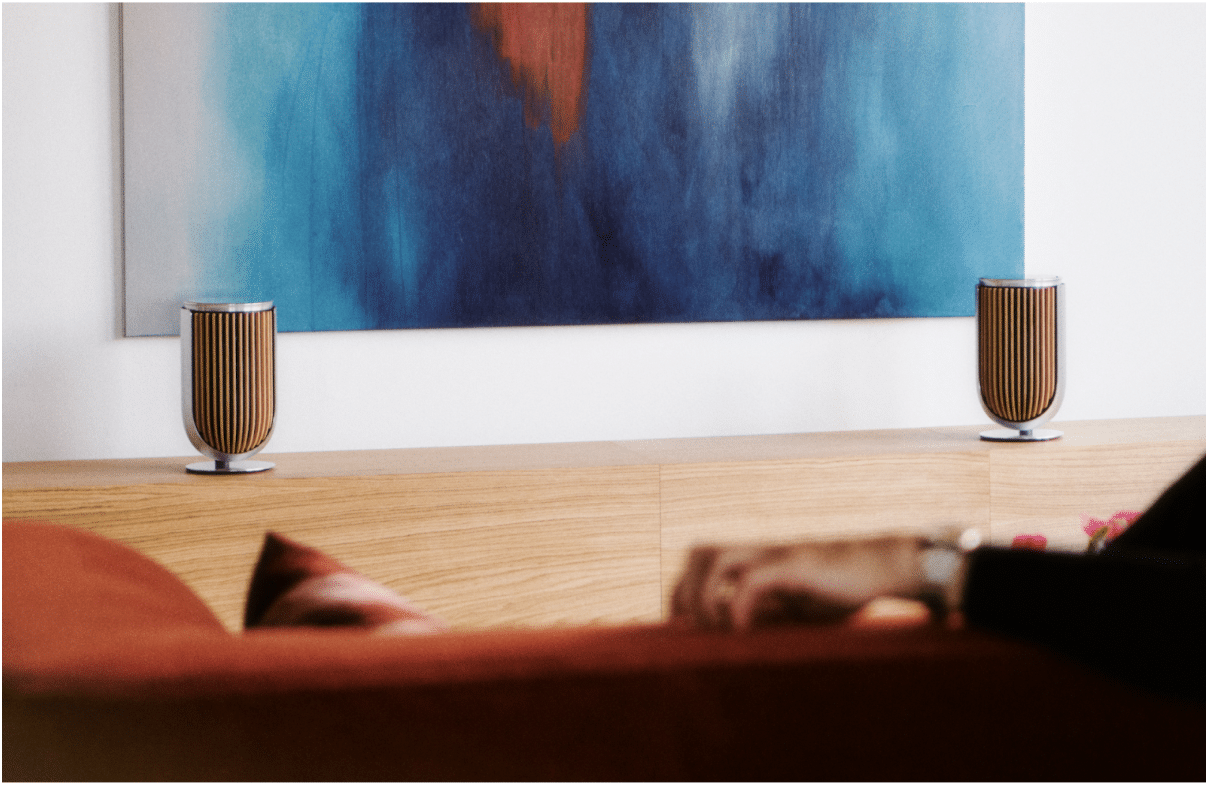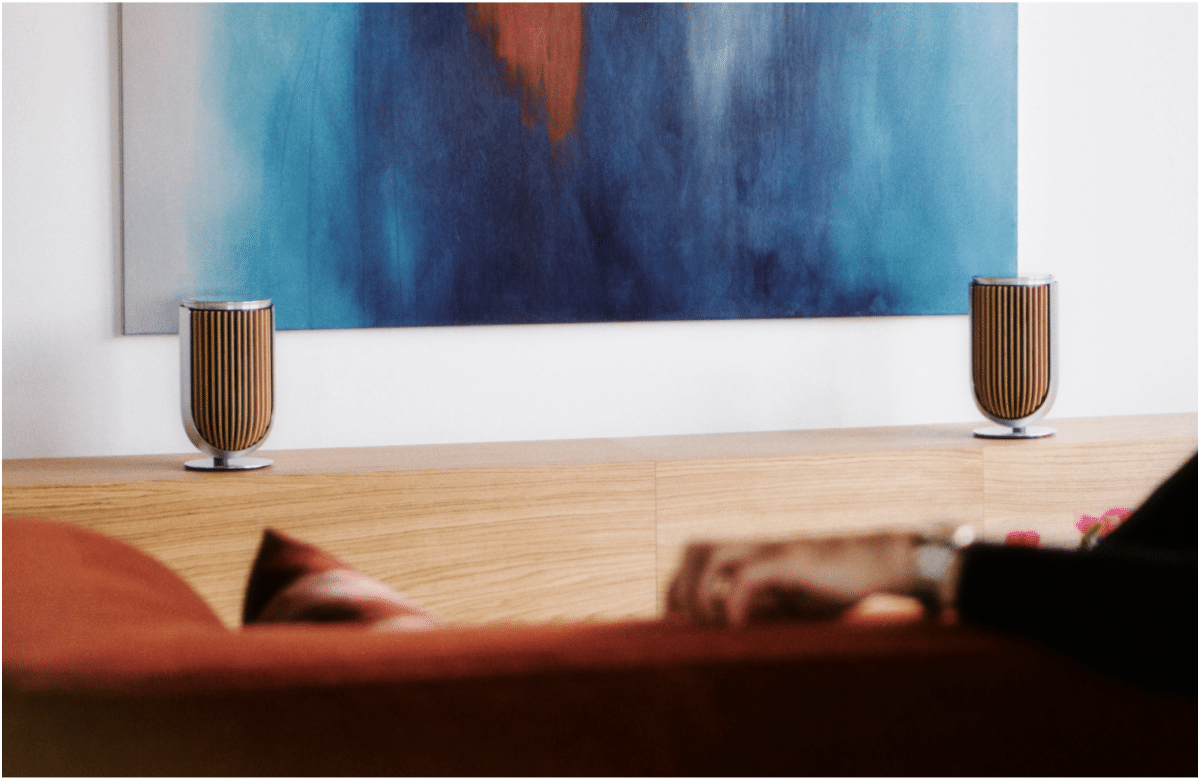 You sadly won't be able to pick one of these spectacular speakers up yet as they are only set to release on the 29th of October. The colours that Bang & Olufsen have said will be coming out are Silver/Natural Aluminium, Gold Tone or Black Anthracite, and then you'll further be able to customise the speaker with speaker covers in the colours oak, light oak, dark oak or fabric. You will have to be ready to pay quite a hefty amount for these magnificent devices though, as they'll set you back $2,749.
Final Words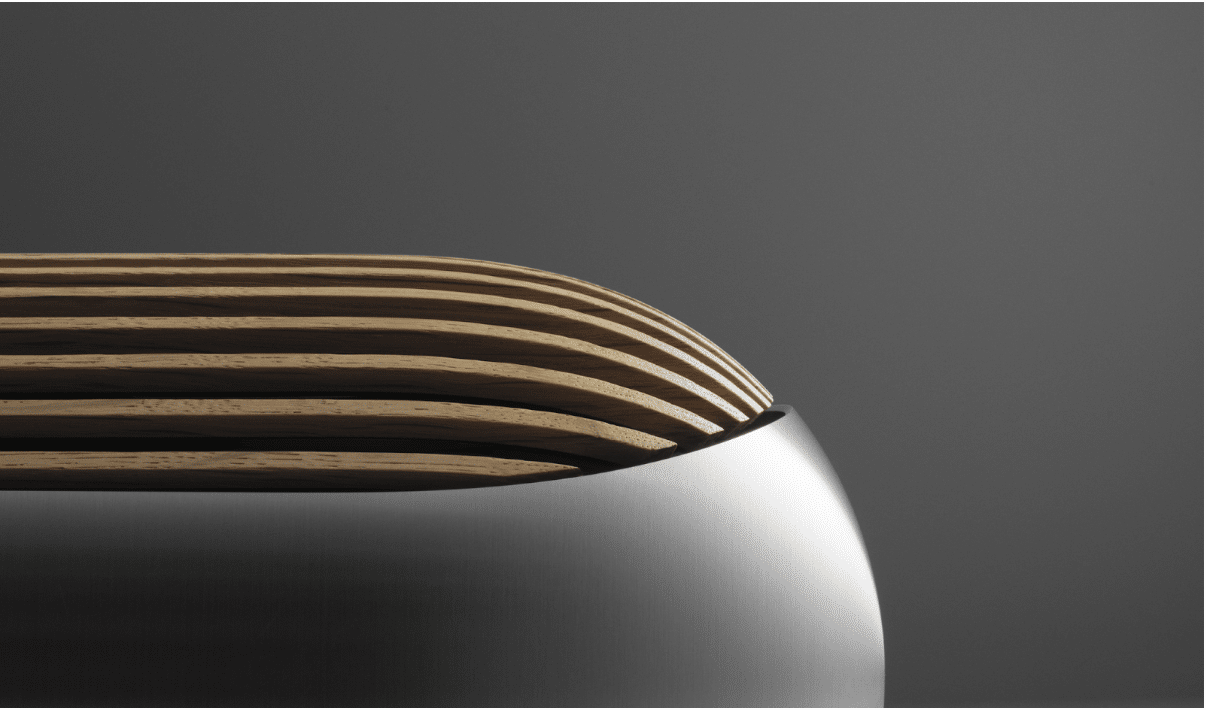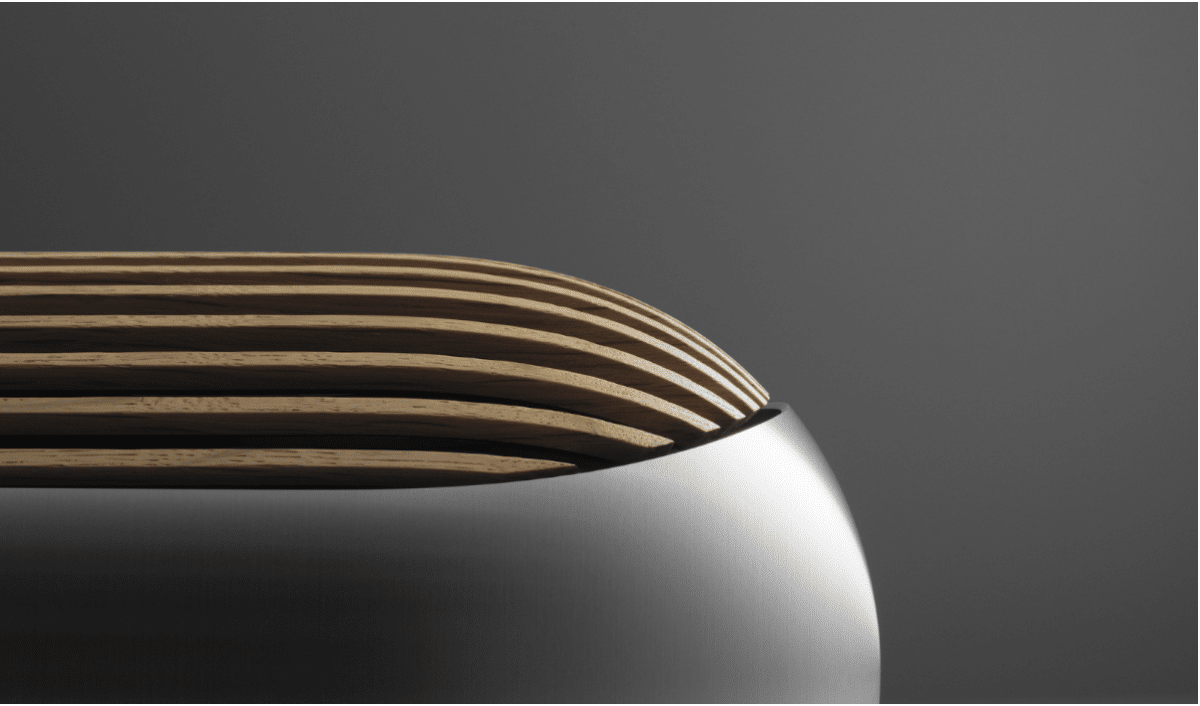 Just like the other products that Bang & Olufsen have manufactured in the past, the Beolab 8 is no exception, and has been specifically designed with quality materials that age gracefully to ensure that your speaker will stand the test of time. Bang & Olufsen have also said that the Beolab 8 has; "long term serviceability as well as the replaceable streaming module to ensure that Beolab 8 can adapt to the latest technology standards", which means that if you invest in one of these spectacular speaker, you'll probably be able to pass it down generations.