If you are a person who has been into classic rock, metal, prog or alternative then you may have already heard of Marshall as they have quite a big reputation when it comes to their amps and speaker stacks, however they have also been making headphones for a few years now as well. These headphones are just as highly rated as their amps and speakers and also offer that same robust sound that you expect from the brand.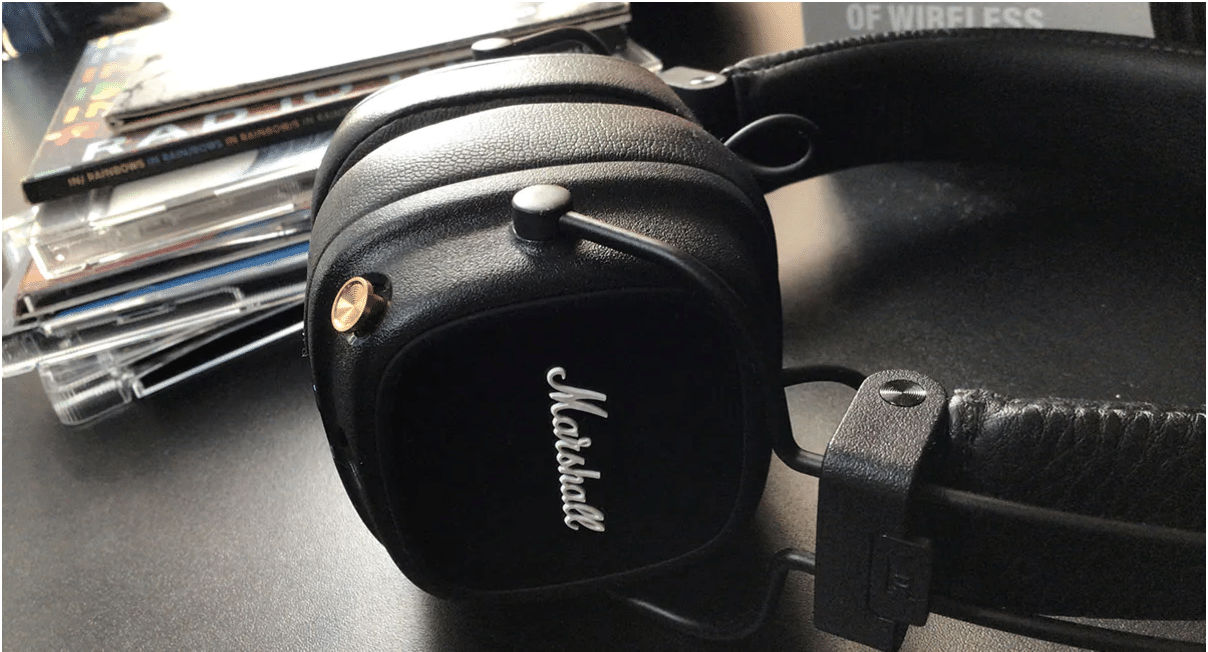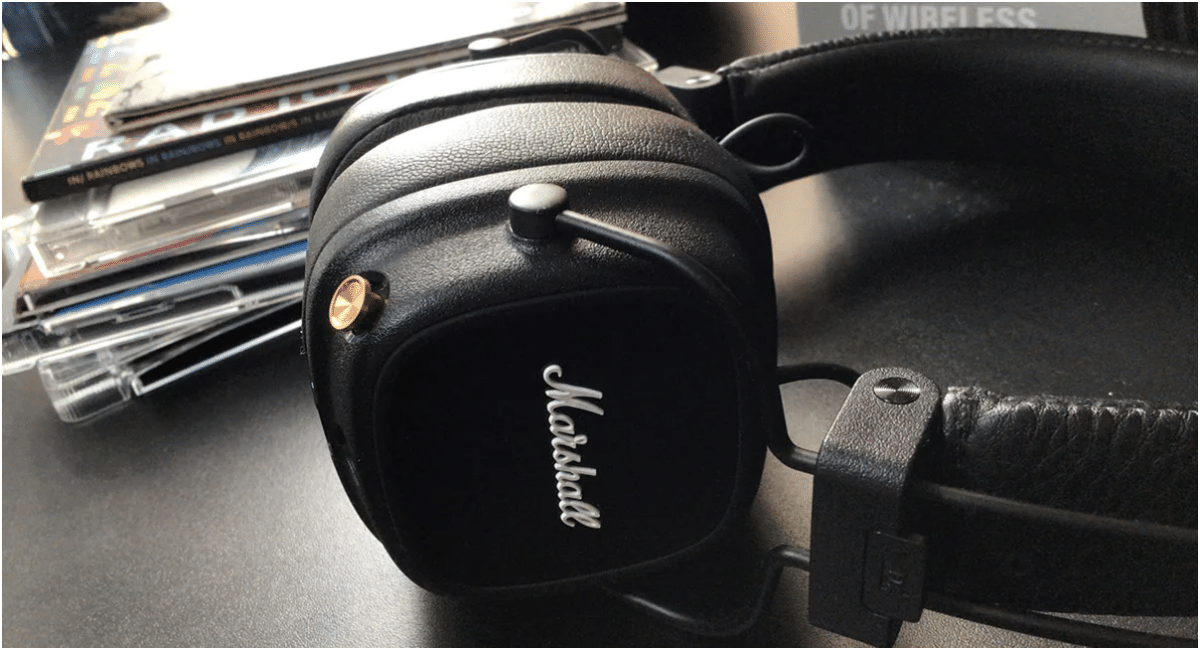 So, in this article you'll get a full list of some of the best Marshall headphones that you can get your hands on right now. These choices can vary from true wireless earbuds to studio-quality over-ear headphones. You'll also get information with each headset below, such as its features, battery life as well as its noise cancelling abilities. 
The Best Overall
Marshall Monitor ll A.N.C. Bluetooth headphones
| | |
| --- | --- |
| Specs | |
| Features | Bluetooth, Active Noise Cancelling |
| Battery Life | 30 hours |
| Price | $320 |
Pros
Great performance
Comfortable
Cons
Noise cancelling isn't the best
Microphone isn't good
The top-tier offering within Marshall's Monitor series is the Marshall Monitor ll A.N.C. Bluetooth headphones. These over-ear headphones come equipped with low latency Bluetooth 5.0 connectivity and feature Google Assistant integration, as well as some fancy noise cancelling tech. 
These headphones not only exhibit an appealing design but also provide a comfortable wearing experience, with Marshall's distinctive multidirectional control knob conveniently handling volume and track adjustments. Their foldable design ensures easy portability, and the inclusion of large 40mm drivers results in powerful music and a punchy bass.
While they may not be the most efficient in terms of noise cancellation, the technology is still valuable, especially during your daily commute. Moreover, the headphones impress with their remarkable battery life, clocking in at around 30 hours even with the noise-cancelling feature activated.
Best Battery Life
Marshall Major IV Wireless Bluetooth headphones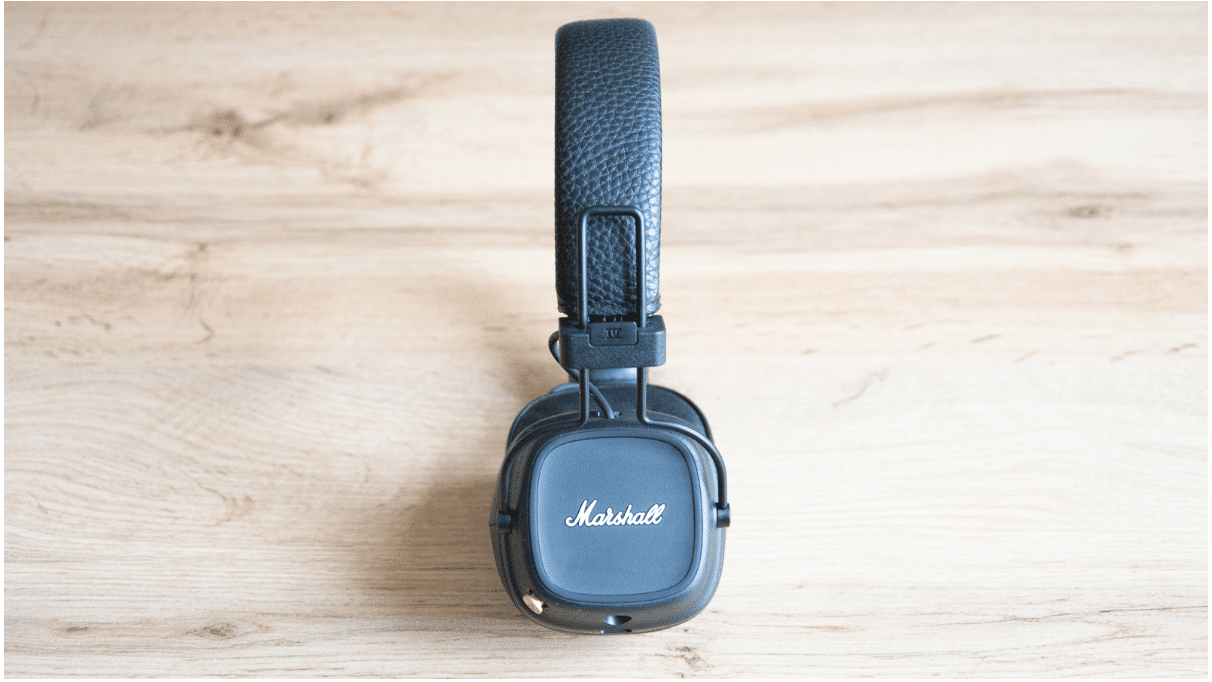 | | |
| --- | --- |
| Specs | |
| Features | Bluetooth |
| Battery Life | 80 hours |
| Price | $150 |
Pros
Solid bass
Amazing battery life
Cons
No noise cancelling
No smart functionality
Marshall's Major IV headphones are quite the formidable choice as they boast an astonishing 80 hours of battery life, and rapid-charging feature that ensures that they're always ready for action.
Thanks to its Bluetooth 5.0 technology, these headphones are able to deliver exceptional endurance. Their on-ear design provides comfort, and they conveniently fold down into a remarkably compact form, making them easy to stow away in your pocket or bag, although it's important to note that no travel case is included with the purchase of these headphones.
Sound quality is really an area where these headphones shine, thanks to Marshall's finely tuned 40mm dynamic drivers. These headphones are ideally geared towards guitar-driven rock and energetic beats. What truly stands out is their remarkably robust bass response, delivering a sledgehammer-like impact.
These headphones also offer dynamic audio, which may result in occasional sharpness but ultimately provides an exhilarating listening experience for anyone wearing the headphones. Moreover, they come with a 3.5mm cable option, allowing you to share your music with friends who can plug in and enjoy the tunes together.
Best Budget Option
Marshall Minor lll Bluetooth Headphones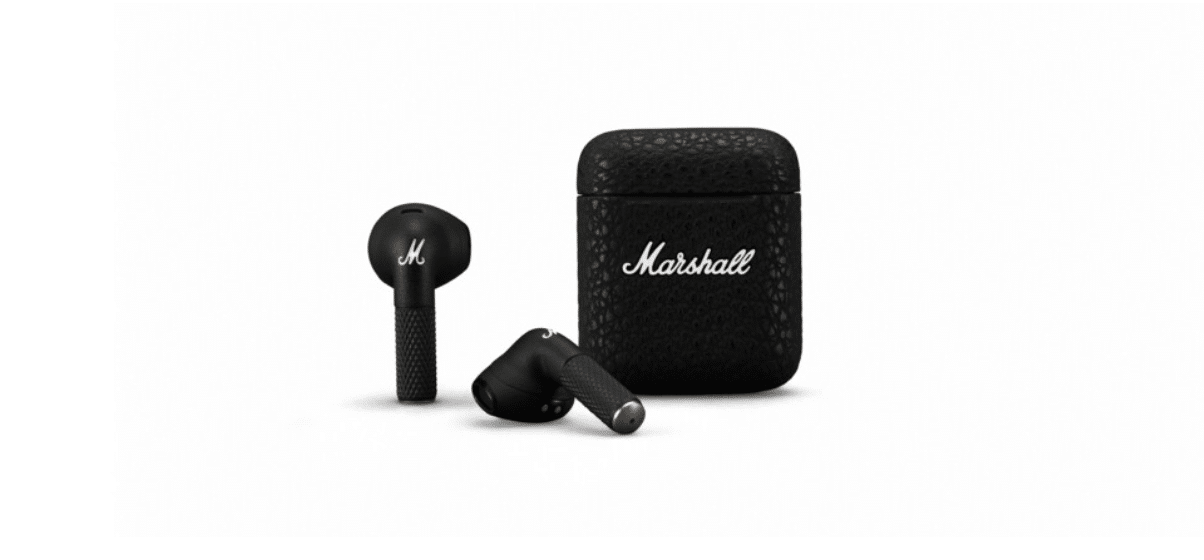 | | |
| --- | --- |
| Specs | |
| Features | Bluetooth |
| Battery Life | 5 hours |
| Price | $130 |
Pros
Great usability
Wireless charging
Cons
No noise cancelling
Poor fit
For those in search of excellent value in True Wireless Marshall earbuds, the Marshall Minor III is a compelling choice. They adopt a slick design with touch-sensitive controls, similar to the Motif model, but with an open-fit design, since it doesn't need to accommodate for any sort of noise-cancelling features.
Usability is straightforward, it has a single touch control for Play/Pause, while two touches allow you to skip tracks. These earbuds also feature Auto Pause when you remove them from your ears.
The Minor III provides a five-hour playtime, with an additional 20 hours of reserve power in the classically styled charging case. This case supports wireless charging pads and standard USB-C, and just 15 minutes of Quick Charging grants you an extra 15 hours of on-the-go listening.
With the characteristic stippled Marshall finish and an IPX4 rating, these earbuds are designed to withstand rain and the outdoor elements. What sets them apart from other earbuds is the substantial 12 mm dynamic drivers, which ensure impressive bass and the brand's signature guitar-friendly mid-range. Furthermore, the inclusion of Bluetooth aptX technology provides them with a strong sonic edge over the competition. 
Best ANC in-ear Headphones
Marshall Motif ll A.N.C. Bluetooth headphones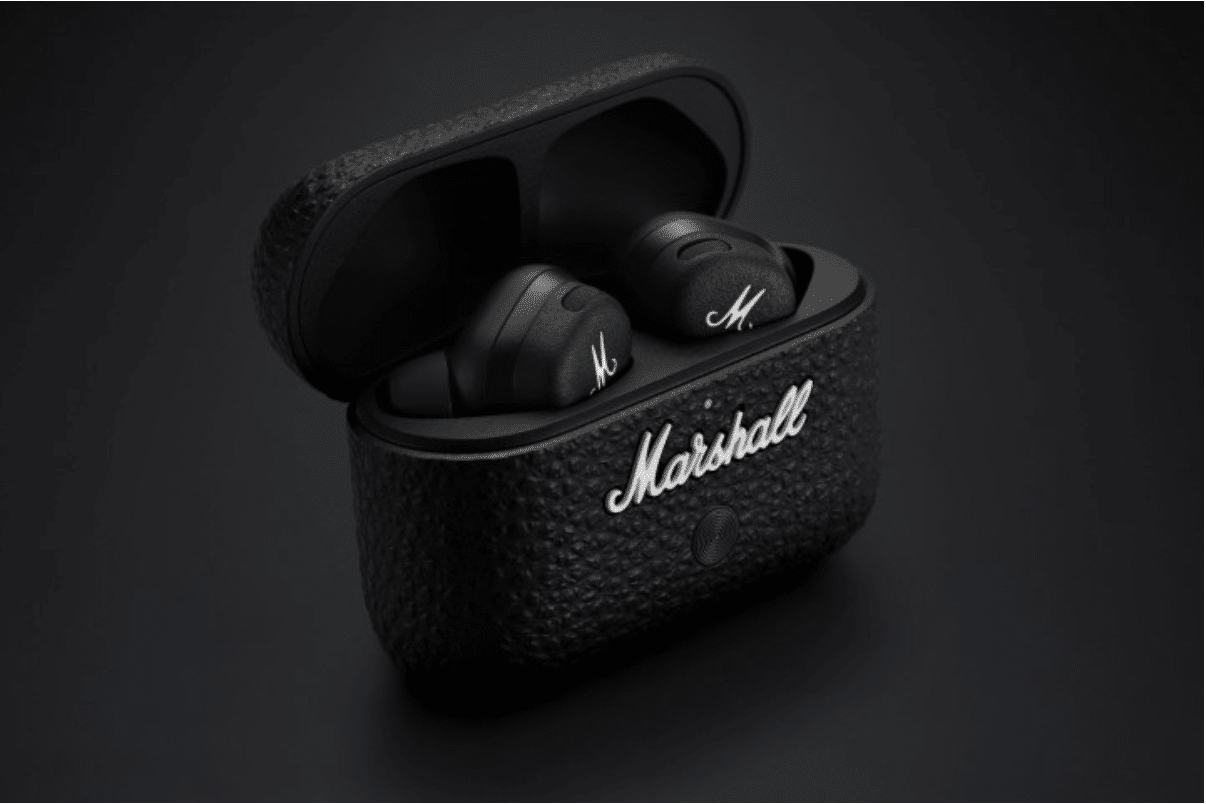 | | |
| --- | --- |
| Specs | |
| Features | Bluetooth |
| Battery Life | 4.5 hours |
| Price | $200 |
Pros
Noise cancellation
Bluetooth 5.2
Cons
Bass isn't too great
Touch controls are finicky
Marshall's Motif A.N.C. represents their debut in the realm of True Wireless earbuds coming equipped with Active Noise Cancellation. These earbuds have a popular slick design and incorporate touch-sensitive controls, such as a single tap for Play/Pause as well as the extended touch to activate noise cancellation, although the responsiveness can be somewhat inconsistent at times.
They offer a respectable 4.5 hours of battery playtime, however with the included charging case you'll be able to get an additional 20 hours of usage.
What sets the Marshall Motif A.N.C. apart from others is its ability to personalise your noise-cancelling experience through sliders available in the accompanying Marshall Bluetooth app. These earbuds are also rated as splash-proof with an IPX5 rating, ensuring durability even in wet conditions. However, the small 6mm dynamic drivers struggle to deliver substantial bass, which may somewhat diminish their appeal, particularly for enthusiasts of hard-hitting rock music.
Best Entry Level Headphones
Marshall Mode Wired headphones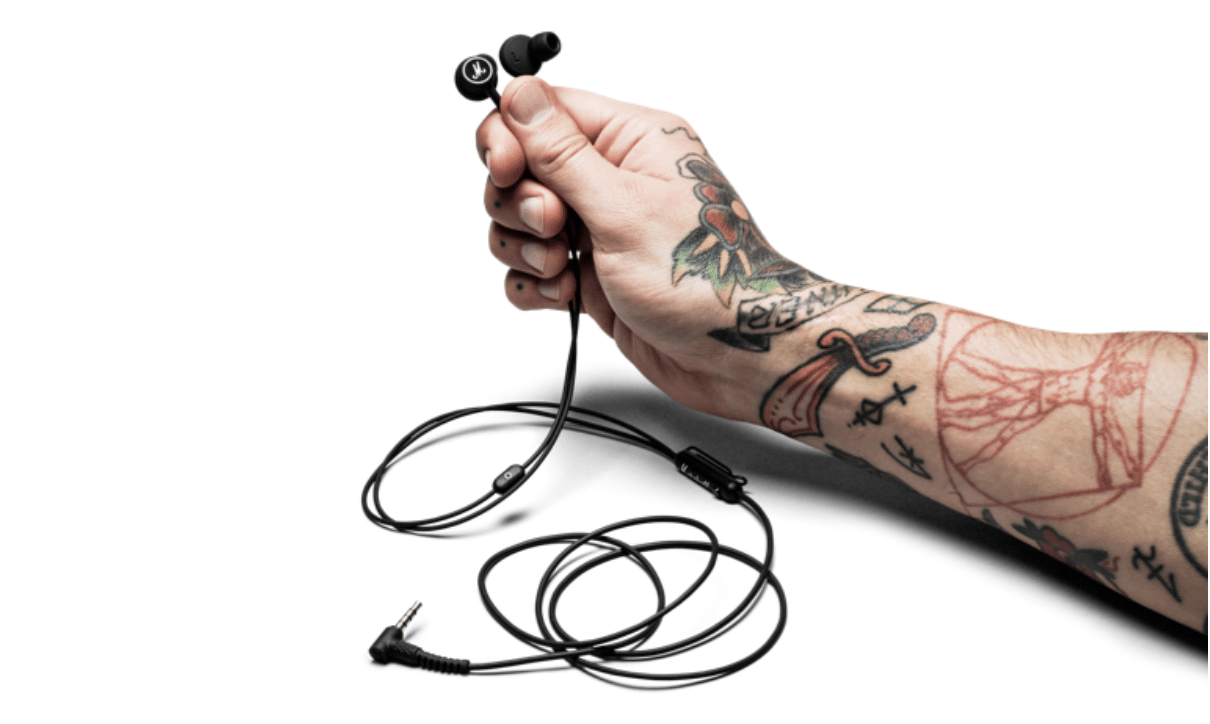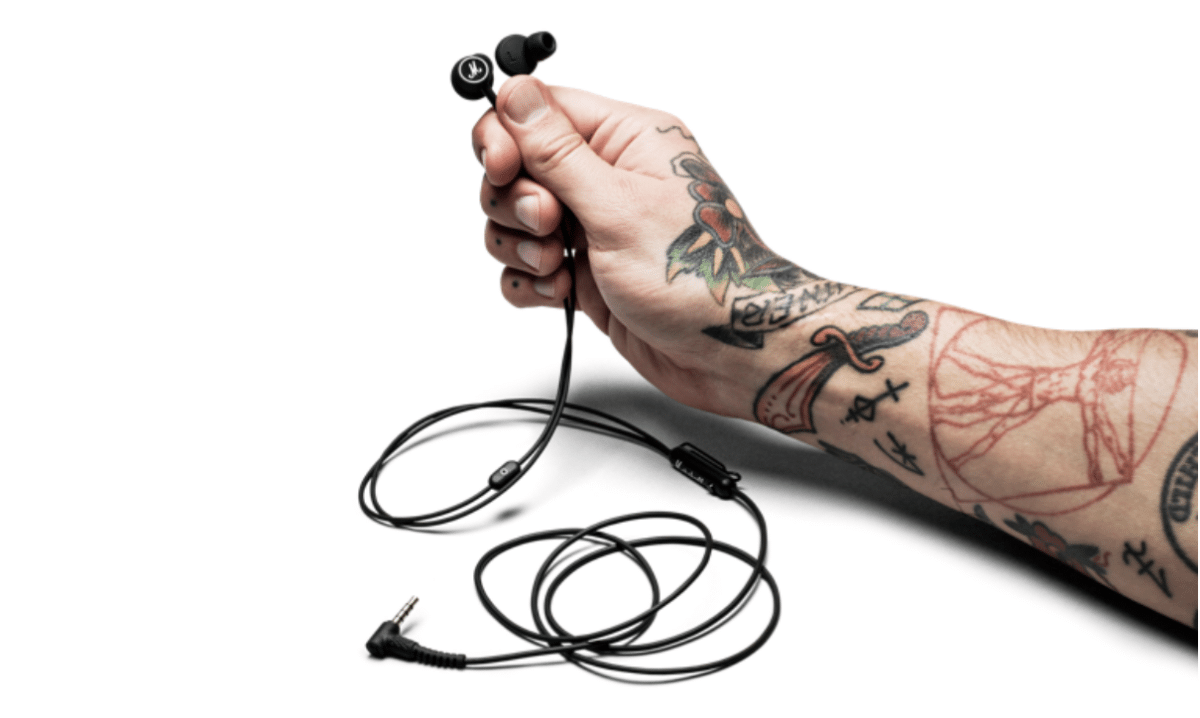 | | |
| --- | --- |
| Specs | |
| Features | 3.5mm wired |
| Battery Life | N/A |
| Price | $60 |
Pros
3.5mm wired connector
Simple to use
Cons
Jack inputs are becoming rare
Using headphones couldn't be more straightforward than using the Marshall Modes. With a rubber-coated tangle-resistant cord, these 3.5mm wired earbuds simply plug directly into your smartphone or dedicated music player, and feature a convenient L-shaped jack angle for a hassle-free experience.
While affordable wired in-ears are plentiful, the Mode earbuds stand out with the Marshall logo on the cable microphone clip and the iconic Marshall 'M' on the earbuds themselves. They house high-output, low-distortion drivers, thoughtfully tuned to deliver a smooth mid-range and crisp treble.
The package includes four different-sized sleeves, allowing you to choose the perfect fit for a snug and comfortable listening experience.
Final Words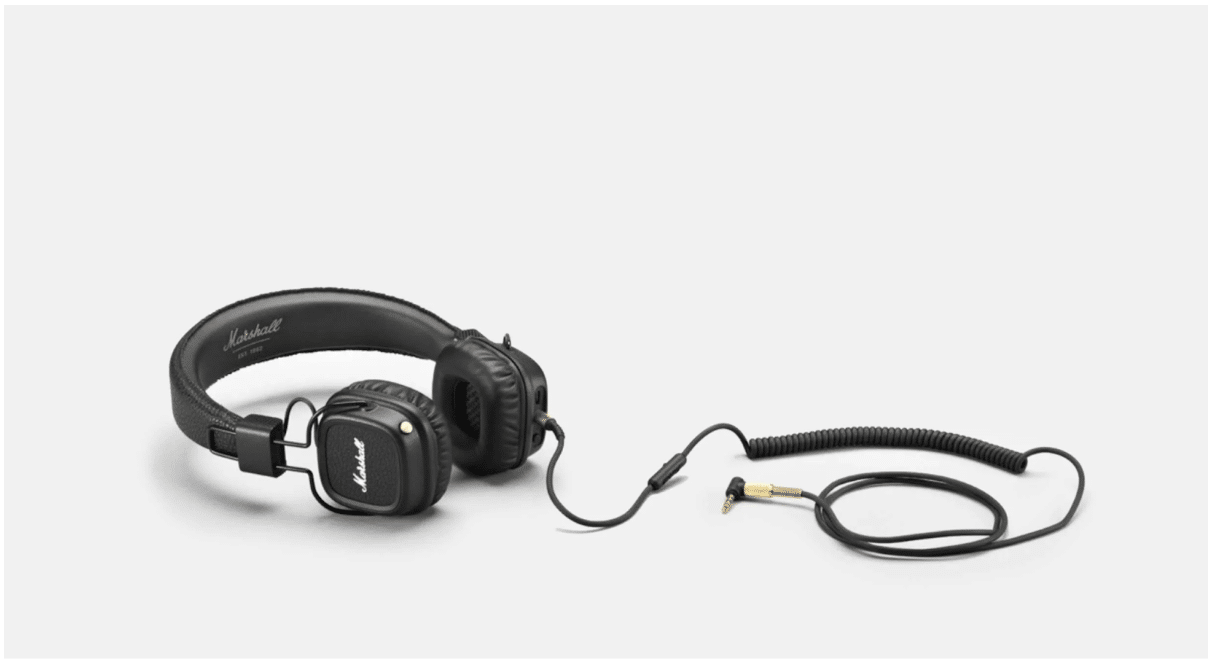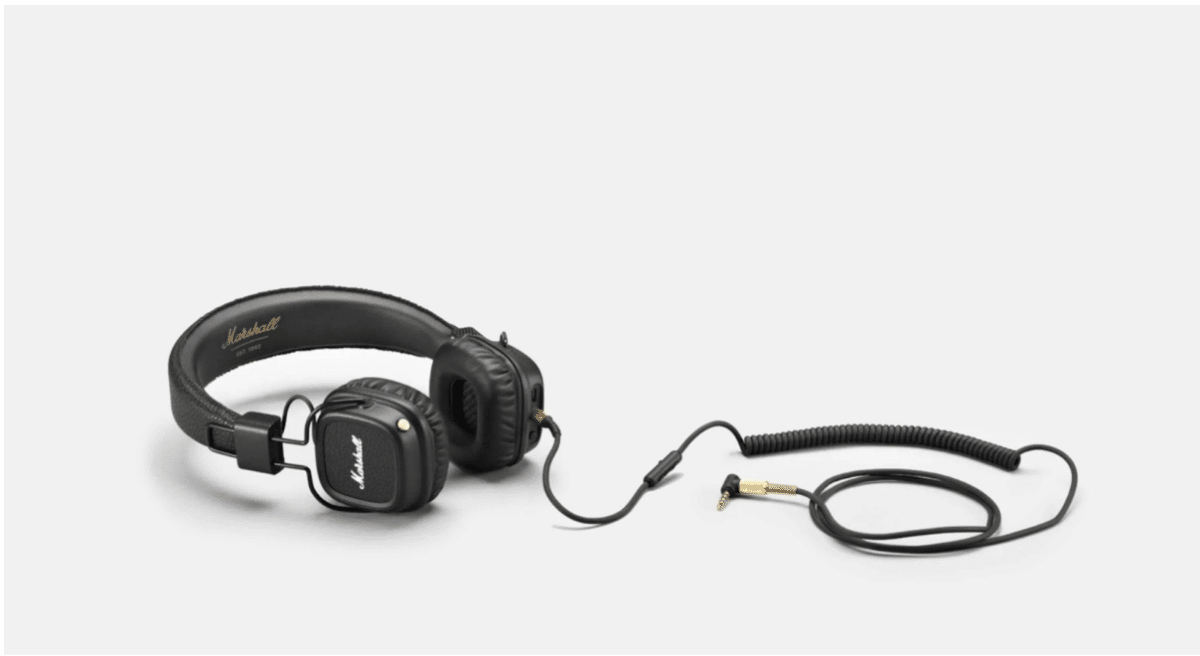 In summary, Marshall's headphones blend iconic design with audio excellence, offering a range of choices to suit every music enthusiast's preferences. Whether you seek remarkable battery life, great value, noise-cancelling capabilities, or a straightforward wired connection, Marshall's headphones have you covered. Enjoy your music in style and with impressive sound quality, thanks to Marshall's legacy in the world of sound.