In a world filled with portable and rugged Bluetooth speakers, Marshall stands out by taking an entirely different approach. Marshall's speakers are reminiscent of their iconic guitar amps and serve as captivating showpieces for your living space.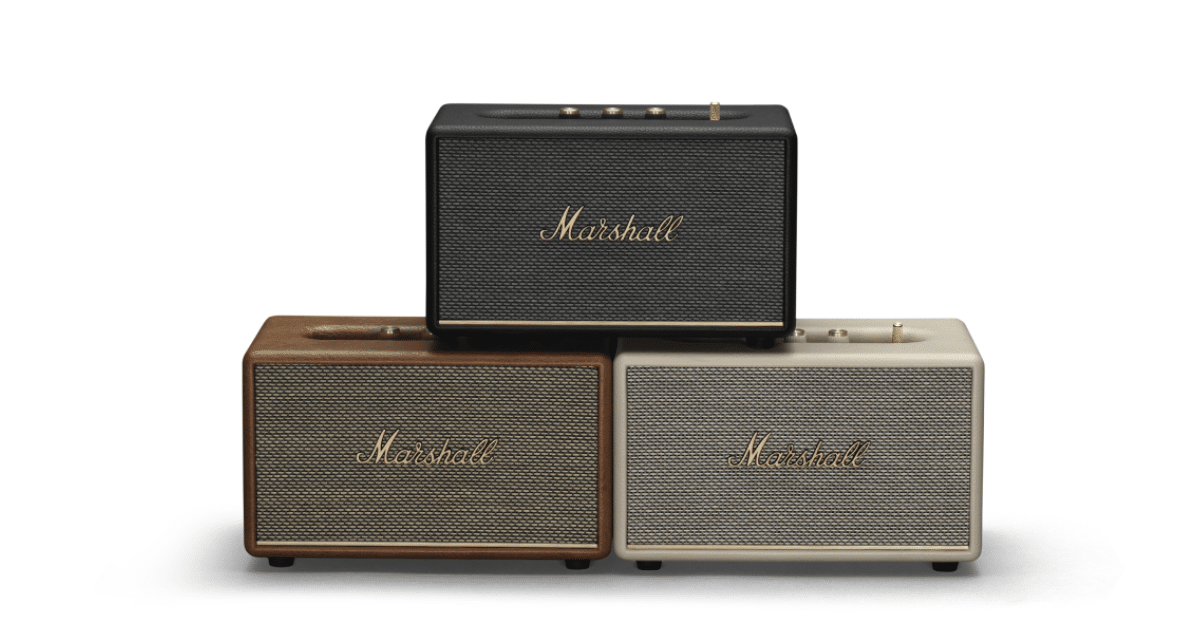 The Marshall Acton III, priced at $279.99 and a successor to the Acton II, continues this tradition. It not only boasts a striking appearance but also delivers impressive sound quality while allowing you to fine-tune bass and treble settings to your liking. Although it exhibits distortion at high volumes and its companion app lacks some functionality, dedicated fans of the brand are unlikely to be deterred.
Pros
Powerful audio
Retro design
Onboard bass and treble controls
Cons
Back panel has loads of legal text
The deep bass distorts at top volumes
Price: $279. Buy one here.
Stereo Excellence with Premium Controls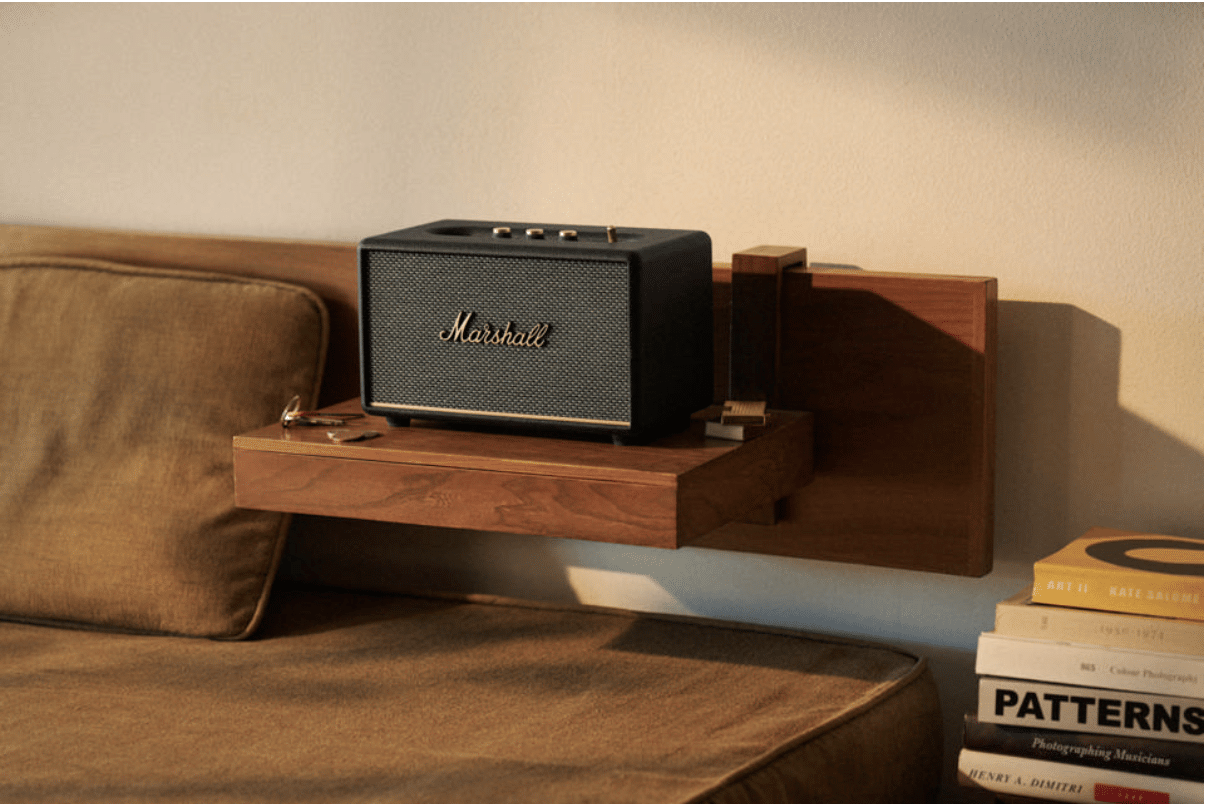 Measuring approximately 10.3 x 6.7 x 5.9 inches and weighing 6.3 pounds, the Acton III shares the distinctive Marshall aesthetic with previous models. It comes in three appealing colour options: black, cream, or brown faux leather. The brass control knobs and iconic script Marshall logo on the front grille accentuate its vintage charm, although opinions on the retro amp aesthetics may vary.
One recurring concern from previous models is the cluttered back panel filled with legal text. This information would have been better placed on the bottom to maintain the speaker's clean look. The back panel houses the power connection (the included cable is quite lengthy) and a port that enhances driver performance. Four sturdy feet ensure the speaker remains stable on any surface.
Behind the grille, the Acton III features a single 30W Class D amplifier for the woofer and dual 15W Class D amplifiers for the tweeters. This combination provides stereo audio with a frequency range of 45Hz to 20KHz. Surprisingly, it only supports Bluetooth 5.2 with the default SBC codec, lacking compatibility with AAC, AptX, or other higher-tier options found in this price range. If you seek better codec options, the $349.99 Sony SRS-XG300 supports both AAC and LDAC codecs.
The top control panel does an excellent job diverting attention from the cluttered back panel. The brass knobs and switches not only look but also feel exceptional. From left to right, the panel features a button for switching between Bluetooth and auxiliary sound sources, knobs for adjusting volume, bass, and treble levels, a combination button-switch for track navigation, and a large power switch. On the far left, there's a 3.5mm auxiliary input, which seems somewhat out of place given that other connections are on the back. Nevertheless, it's clear that Marshall wants you to focus on the physical controls.
In practice, the playback controls work seamlessly—press to play or pause, push left or right to switch songs. The knobs lack detents but have markings, allowing smooth adjustments from 0 to 10. Red LEDs illuminate the notches as you adjust them. Fortunately, these settings synchronise with the app, ensuring consistency between physical controls and the app interface.
However, it's essential to note that the Acton III lacks a microphone, making speakerphone function or voice assistant access impossible.
Marshall Acton III App Experience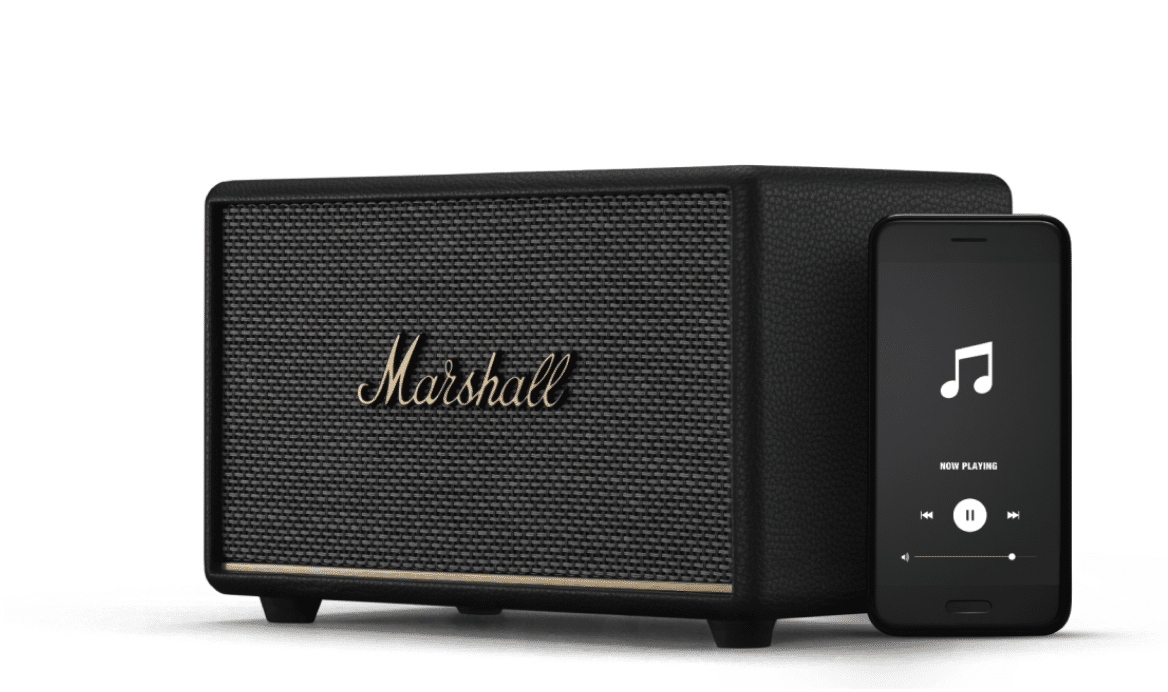 The Marshall App, available on Android and iOS, offers a mixed experience. Notably, it provides an adjustable EQ with bass and treble controls, visually represented by LED levels on the speaker. While a five-band EQ with preset options would be preferable, the app primarily emphasises physical controls.
The placement compensation feature initially appears promising, as some larger speakers can adjust audio based on room acoustics using internal microphones. Unfortunately, this function is less impressive; it merely asks a few questions about the speaker's proximity to edges or walls and makes minor audio adjustments accordingly. Manual adjustment of bass and treble settings is often more effective. It's generally recommended to keep speakers with rear ports at least 9 inches away from walls.
Aside from EQ and placement compensation, the app offers limited features. The About section provides basic information about your unit, while the Forget Device section is self-explanatory. The Marshall Explore section primarily serves as a shopping link to purchase more Marshall gear. Additionally, you can access a manual, subscribe to a newsletter, opt into anonymous analytics, and install over-the-air firmware updates.
Optimal Results at Moderate Volume Levels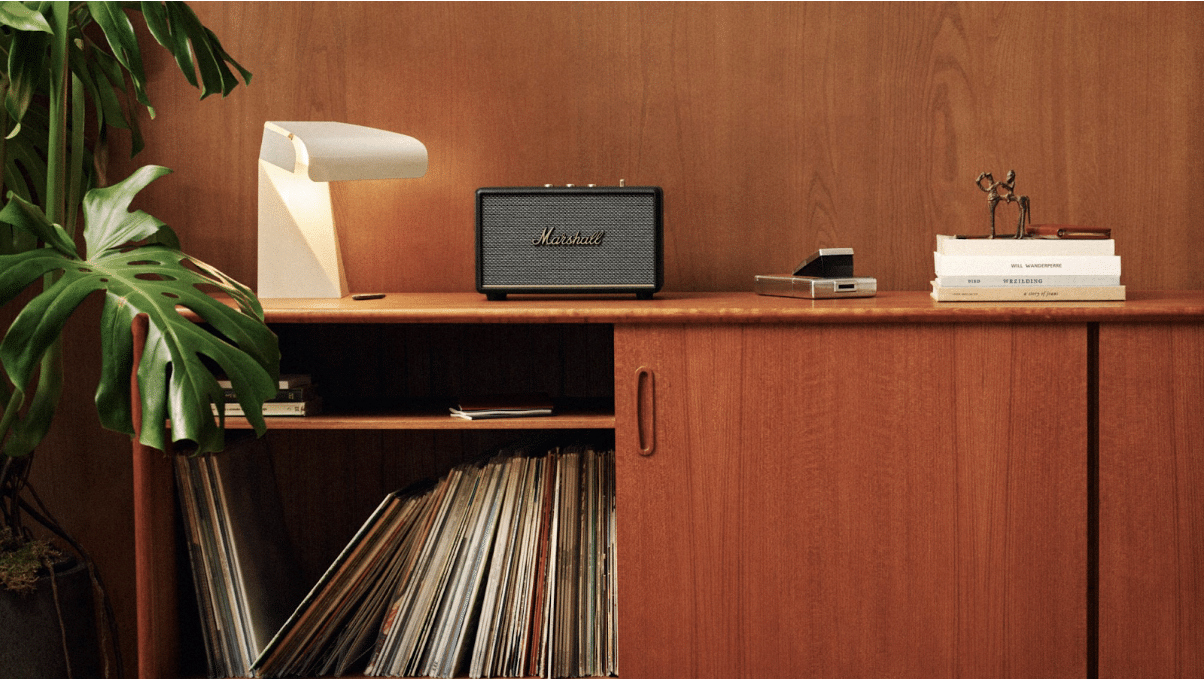 Before diving into sound quality, it's important to note that the Acton III can reach impressively high volumes. At these higher levels, digital signal processing (DSP) alters the sound signature somewhat. However, at lower volume levels, the audio remains relatively transparent. We positioned the speaker away from walls or edges, ensuring that automatic placement compensation did not affect our testing. The bass and treble knobs were set to midway positions.
On tracks with substantial sub-bass content, like The Knife's "Silent Shout," the Acton III delivers a powerful low-frequency punch. At moderate volume and bass settings, it produces robust low-end depth. However, at maximum volume and bass levels, distortion becomes evident. You can eliminate distortion by slightly reducing the volume or bass settings
Final Words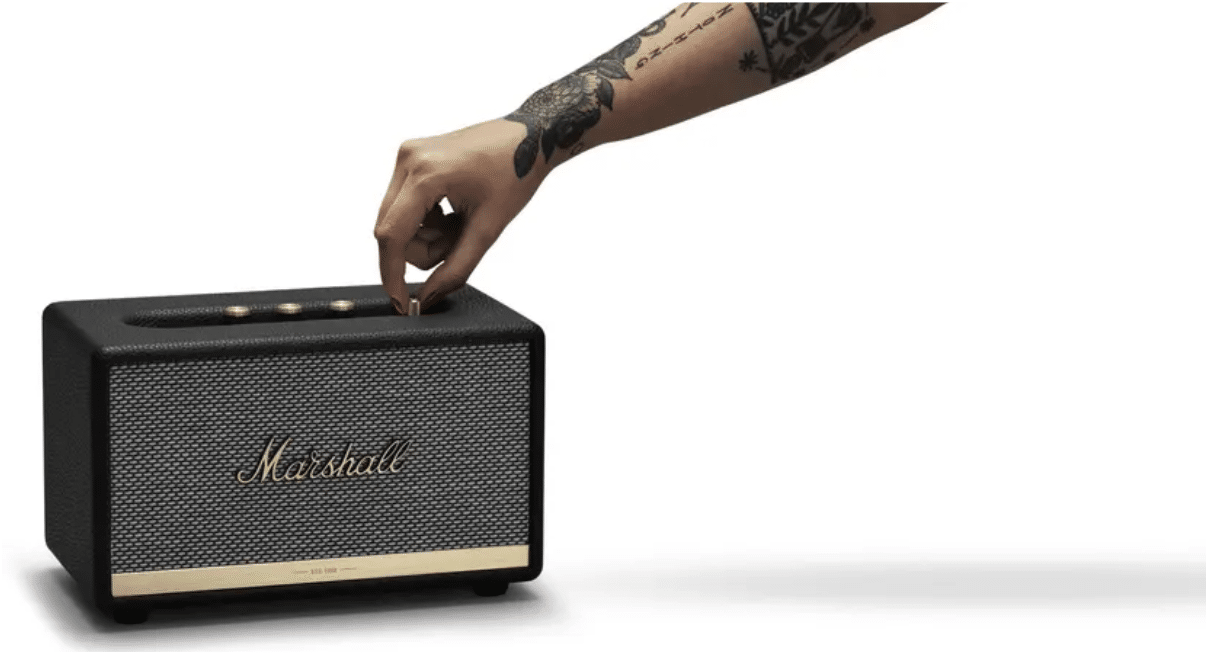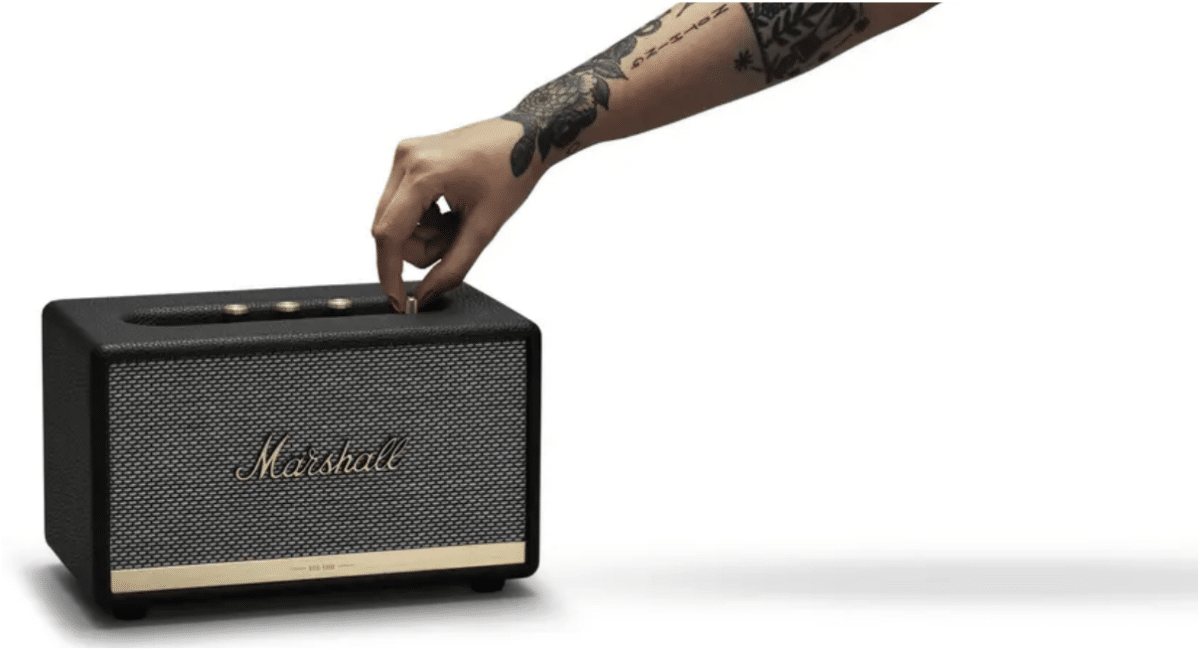 In conclusion, the Marshall Acton III showcases the brand's commitment to combining iconic design with impressive sound quality. While its retro-inspired aesthetics might not appeal to everyone, those who appreciate Marshall's vintage charm will find it visually captivating. The tactile, brass-accented controls provide a premium feel, enhancing the overall user experience.
However, the absence of support for advanced codecs like AAC or AptX at this price point is somewhat surprising. The companion app, though offering EQ adjustments and placement compensation, may not fully meet the expectations of users seeking a comprehensive app experience.
Sound quality shines at moderate volumes, with a rich balance across various music genres, but distortion can be an issue at maximum settings. Ultimately, the Acton III caters to those who prioritise style and stereo performance, making it a compelling choice for Marshall enthusiasts and design-conscious users alike.