If your watch reveals to others who you are, then Girard Perregaux and Aston Martin's new wristwatch will be able to tell your entire life story.
Swiss watchmaker Girard Perregaux has a long and distinguished history. When Constant Girard and Marie Perregaux got married in 1854, two of Switzerland's most prestigious watchmaking families joined together.
This was the beginning of today's highly respected watchmaker, but the roots can be traced back to 1791 and Jean-François Bauttes' business, which started that year.
The combined knowledge and heritage of these three families have created today's Girard Perregaux.
Carefully selected
With such a background, partners are carefully selected. So when the company management noticed customer interest in a new motorsport-oriented watch, they contacted the prestigious English sports car manufacturer Aston Martin in 2021.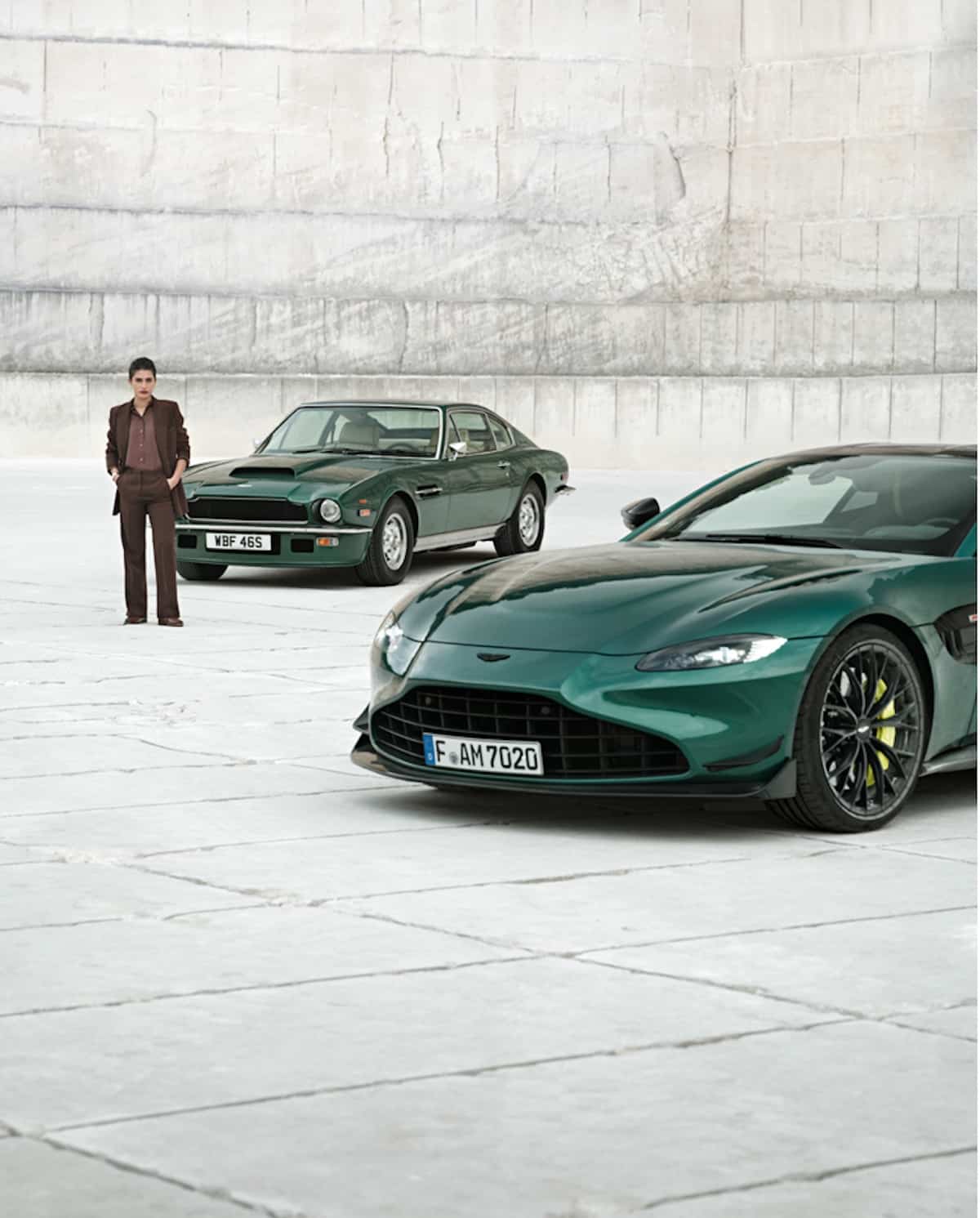 Since then, the two have collaborated on a new generation of watches. With a genuine British petrol-fuelled background and a generation-laden Swiss watchmaking technology, the provenances of the two companies have come together in two new watches.
The Laureato Green Ceramic Aston Martin Edition. A name as long as a Sunday matinee, but a product equally topped with history and technology. The watch is cast from extremely fine powder ceramic that has been dyed to the perfect classic color of British racing green.
The color has its roots in early car racing in the early 1900s, where each country had its own racing color.
And England chose to paint its cars in this green color.
Many historical flirtations
There are more flirtations with history. The caseback is adorned with a diamond-shaped pattern taken from Aston Martin's 1920s logo, and the octagon that embraces the dial has been used by Girard Perregaux on its more sport-oriented watches since 1975.
The ceramic sand has an average grain diameter of one micrometer, creating a matte satin-finish on the case and bracelet.
The watch comes in two models – 38 and 42 mm case sizes and starts at $25,000.