Now, the popular running app Strava finally supports Spotify, so you don't have to open and control two different apps if you want to listen to music during your runs.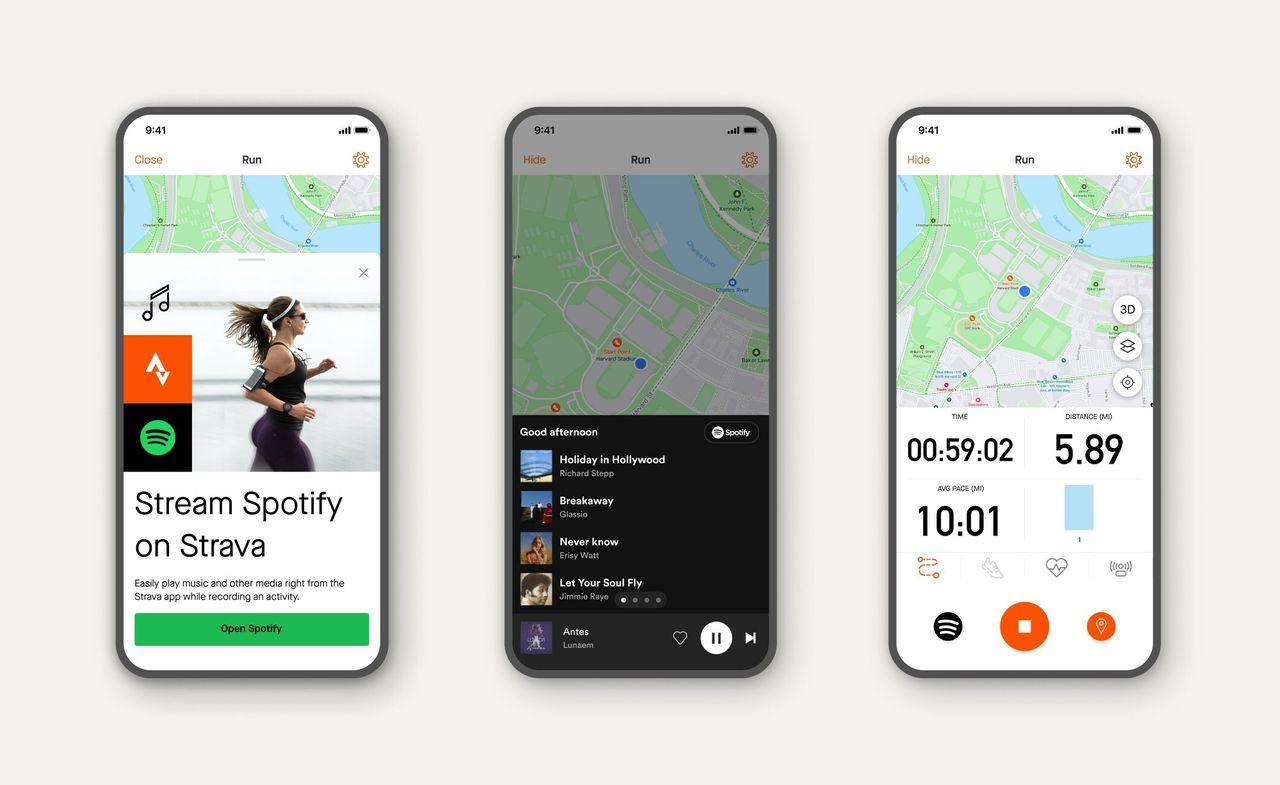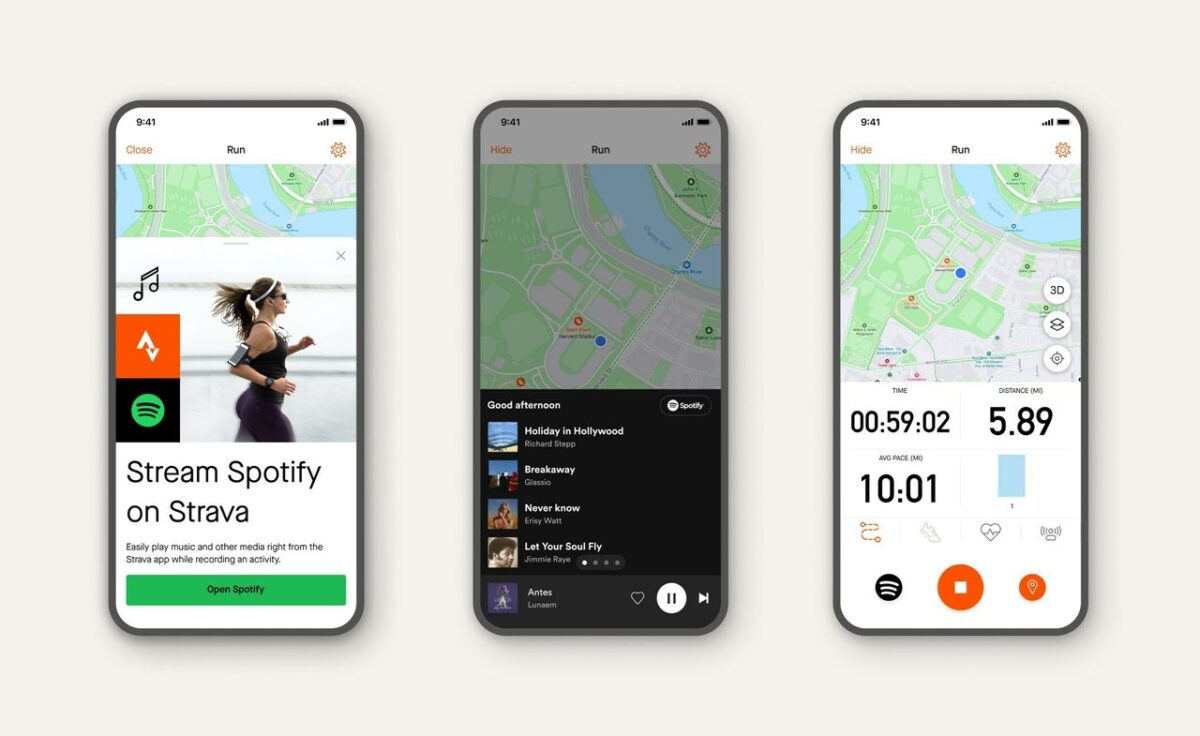 When Spotify is added to Strava, users get a widget at the bottom of the screen where they can select and pause music.
Strava has 100 million users globally and Spotify has 500 million users.