Mortal Kombat 12 has been confirmed to be in development by David Zaslav and is set to release in 2023. While there have been rumors and speculation about the game, nothing official yet. Get over here to read the story so far.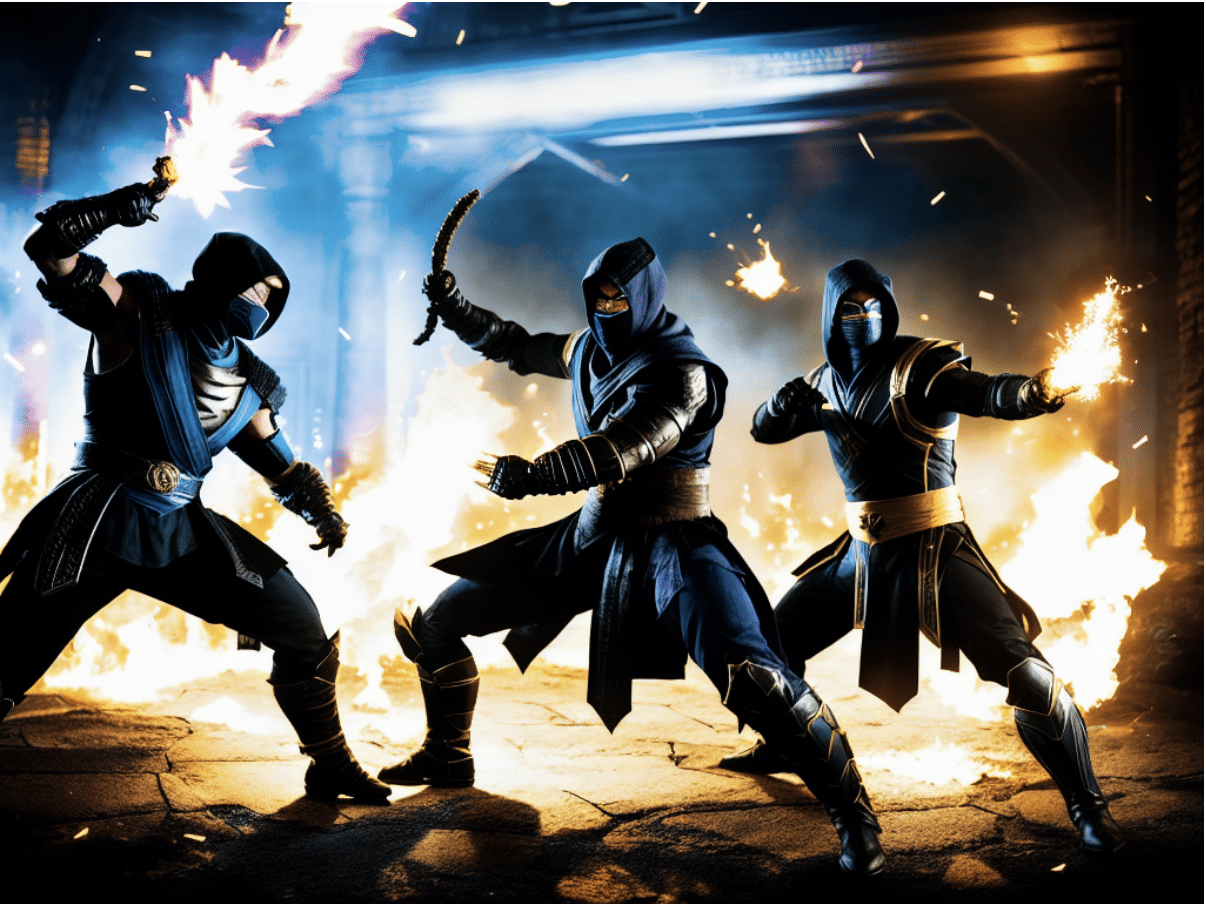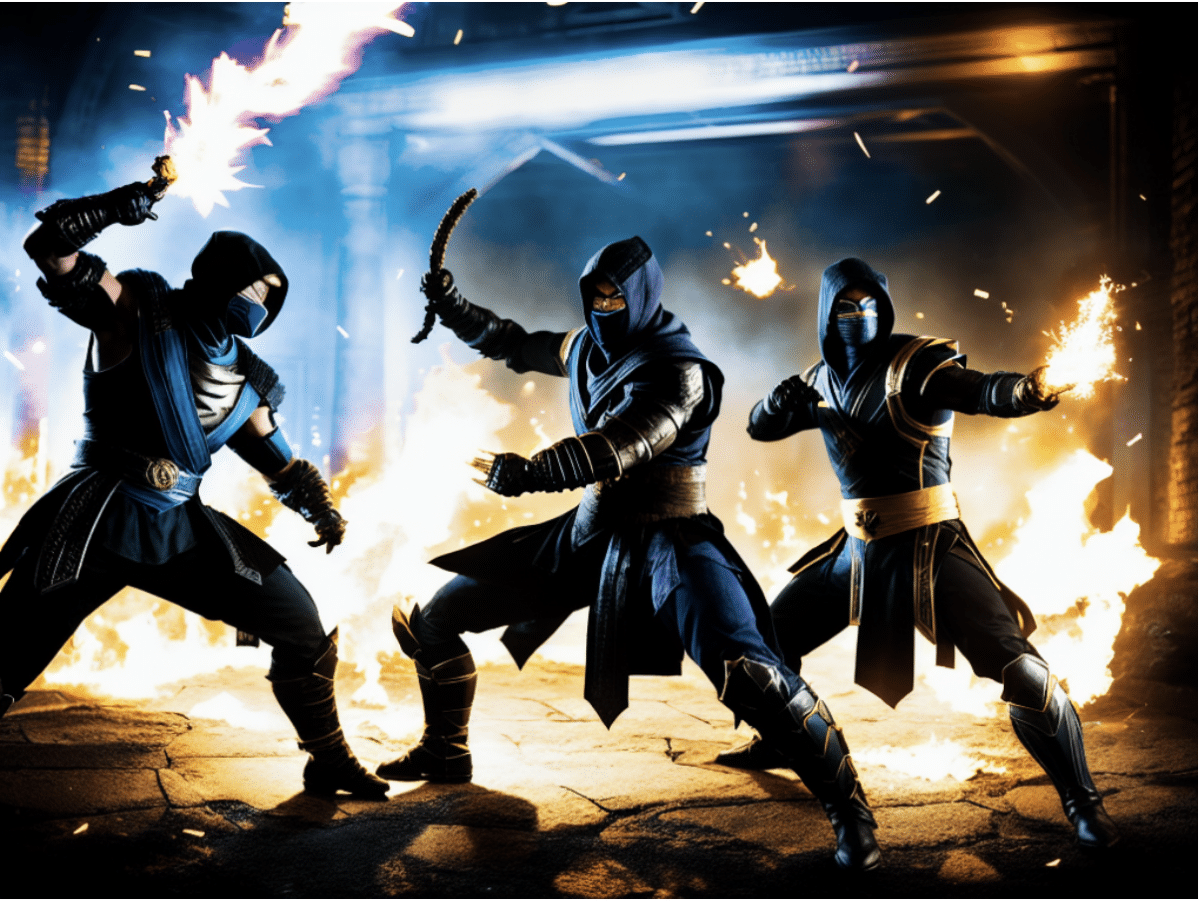 Since its 1992 debut, Mortal Kombat has remained a significant series in the video game industry, with its arcade-style fighting, storytelling, and signature jaw-dropping gore. The last entry, Mortal Kombat 11, released in 2019, sold over 15 million copies, making it the best-selling game in the Mortal Kombat franchise.
With Mortal Kombat 11's critical acclaim and fan adoration, NetherRealm Studios would look to surpass their masterpiece in the forthcoming game. Many fans are already anticipating the eventual release of Mortal Kombat 12, although only the tiniest of information has been made available. What, then, can these fans of the beloved video game series expect?
In this article, we will explore everything we know about Mortal Kombat 12 and speculate on the future of this iconic franchise. So dust your controllers and prepare for battle because Mortal Kombat 12 is on the horizon.
Mortal Kombat 12's Storyline
The best way we can predict what the Mortal Kombat 12 storyline would be is to look at that of its predecessor. Mortal Kombat 11 saw a DLC expansion pack in Aftermath, which added a new narrative, new playable characters, and new skin packs to the original game.
The story of Aftermath can end in two ways: playing as Shang Tsung and ruling over all the realms, or playing as Liu Kang and erasing Shang Tsung after you defeat him. Having Mortal Kombat 12's storyline following the good ending of defeating Shang Tsung seems most likely. It would be less predictable than a timeline where Shang Tsung rules with evil. But here's the catch—if NetherRealm makes the second ending canon for MK12, the timeline will be altered.
A reset timeline means the next game could take place about 500 years back in the era of the Great Kung Lao. Mortal Kombat games in recent times have seen the introduction of time travel and various timelines. However, making Mortal Kombat 12 a prequel to the original game would be a new direction entirely. If this happens, players will get to see new and previously referenced characters. We could also witness old Mortal Kombat characters meet younger versions of classic, familiar faces.
Mortal Kombat's story mode has always been one of its best offerings, with packed plot threads and adventures to experience. After so many years, perhaps doing something different to the game's story may be the best approach. Resetting the timeline to a much earlier period sounds like an exciting direction offering a fresh experience to the Mortal Kombat lore. If this eventually happens in the next game, expect new, epic battles in some of the most historic Mortal Kombat arenas.
Mortal Kombat 12 Characters
Since Warner Bros. has not revealed significant information about the game yet, fans may have guessed that signature characters such as Scorpion, Sub Zero, Sonya, and Raiden would return in Mortal Kombat 12. But the storyline of MK 12 may just influence this possibility since almost every Mortal Kombat character appears with the game's story.
We have already considered the likelihood that Mortal Kombat 12's story begins many years before the first Mortal Kombat game. If this eventually happens, players will start the timeline of Mortal Kombat 12 at a point where some characters may not have been born. This clouds the certainty of fan favorites like Scorpion, Sub-Zero, Sonya, Kano, and Jax featuring in the game. Logically, newer characters introduced in Kombat X, like Cassie Cage and Jacqui Briggs, will also be too young to appear in Mortal Kombat 12.
How about the characters we most likely see in Mortal Kombat 12? Well, if the game really is based on the Great Kung Lao era, then the following characters can make an appearance on the roster among many others:
Great Kung Lao
Shang Tsung
Shao Khan
Quan Chi
Nightwolf
Baraka
Raiden,
Sub-Zero
Reptile
Jade
Kitana
Liu Kang
Skarlet
D'Vorah
Kotal Kahn
Sheeva
Kollector
Geras
Cetrion
Fujin
Goro
Kintaro, and
Tanya
Despite all speculations pointing to the Great Kung Lao timeline, fans would agree things would be a bit weird if the most popular characters were missing entirely from the game. A Mortal Kombat roster without beloved characters like Scorpion, Sonia, Johnny Cage, Jax, Cyrax, Sektor, and Smoke may be controversial. It is safe to assume this has already been foreseen and handled smoothly.
Even if the Mortal Kombat 12 story begins earlier, fans can be sure that Ed Boon and NetherRealm would find a way to include the classic characters who have made Mortal Kombat popular and marketable.
How Many Characters Will Mortal Kombat 12 Have?
It is impossible to say for certain how many characters will be in Mortal Kombat 12. However, leaks and rumors suggest the game will have a large fighter roster of around 50 or more characters.
The list of playable characters in Mortal Kombat XII on videogames-fanon.fandom.com features 60 (or 64 in PS5 because you can unlock Kombat Pack 4 characters known as Ferra/Torr, Spawn, Terminator and a free DLC, the Descendant of Apep) playable characters in total with 15 DLC Characters.
Mortal Kombat 12's Engine
In a couple of "Ask Me Anything" sessions on Twitter, Ed Boon answered some MK 12-related questions from curious fans. His answers were often subtle, as he was careful not to reveal too much information about the game.
In one ANA session back on November 12, Boon mentioned that NetherRealm Studios would use Unreal Engine 5 for their future games. It is safe to conclude that Mortal Kombat 12 will run on Unreal Engine 5 when it eventually launches.
Using Unreal Engine 5 for Mortal Kombat 12 is wonderful news for any series fan. Looking at its predecessor, Mortal Kombat 11 used a customized version of Unreal Engine 3, and the outcome was undeniably impressive. With Unreal Engine 5, a system with vastly improved graphics and physics, the developers will be equipped to deliver their most functional installment to the Mortal Kombat franchise yet.
As current-generation gaming is slowly dominating, NetherRealm would be looking to use Unreal Engine 5 to maximize the potential and capabilities of such consoles. One fighting game often associated with Mortal Kombat, Tekken, has reportedly used Unreal Engine 5 for its next release. From the trailers and early gameplay footage we've seen, thanks to the engine, Tekken 8 already feels amazing to look at.
Platforms Mortal Kombat 12 Will Be Released On
The PlayStation and Xbox consoles have been the primary home for Mortal Kombat games for years, and this will not change with the release of Mortal Kombat 12. The game will certainly be released for the PlayStation 5 and Xbox Series X, as these are the latest and most powerful consoles.
Mortal Kombat 11 was eventually released on the PS5 and Xbox Series X and gamers enjoyed the 4K resolution and improved textures the current-gen consoles provided. Whether Mortal Kombat 12 will be a current-gen exclusive or a cross-gen game is, however, something we do not know yet.
Mortal Kombat 12 will definitely be released on PC as well, like many of the previous Mortal Kombat games. The PC gaming market may not be growing as fast as the console gaming market, but it is still a preferred platform for many gamers. The ability to customize graphics and use different mods makes for a flexible, unique, and fun experience that console gamers may not enjoy as much.
A Nintendo Switch version is also highly likely since Mortal Kombat 11 was released on the console. The Switch's popularity and portability make it an attractive platform for developers, and the success of Aftermath Kollection could mean that Mortal Kombat 12 will be released on the Switch as well.
Mortal Kombat 12 Release Date
Many people had hoped 2022 would see Mortal Kombat 12 being announced. While that eventually didn't happen, the disappointment has not lasted for long, as fans can now be sure their favorite fighting game will launch in 2023. Pulled from a Warner Bros. Discovery earnings call, we now have confirmation that Mortal Kombat 12 is set to release this year.
In a clip from the event shared on Twitter, David Zaslav, Warner Bros. CEO, reveals that Mortal Kombat 12 will be released in 2023. In his words:
"…there's lots more to come, including the highly anticipated Mortal Kombat 12 and Suicide Squad: Kill The Justice League, games also set for release this year with ambitious launch projections."
This lackluster manner of the announcement may not be the most ceremonious, as fans would typically expect something with more hype and promotion from the publishers. But of course, any fan would prefer this news to being kept in the dark with no information at all. While an actual release date has not been announced yet, this confirmation is surely exciting for fans of the Mortal Kombat franchise, who have long anticipated any official MK 12-related news.
Will Mortal Kombat 12 Be Free?
There is no information to suggest that Mortal Kombat 12 will be free. In fact, an article from Comicbook.com states that "whatever game comes next from NetherRealm Studios, it won't be free-to-play". The same article also mentions that many competitive and online games are going free-to-play, but this will not be the case for the next game from NetherRealm Studios
Rounding Off: Will MK12 Be a Flawless Victory?
Looking back at previous release dates for the series, it makes sense for the next Mortal Kombat game to be launched this year. Mortal Kombat 9 was released in 2011, Mortal Kombat X in 2015, and Mortal Kombat 11 in 2019.
It's a reasonable conclusion to believe NetherRealm Studios may keep this four-year release gap between each game. Now that we have something to hold on to, fans just need to sit back, wait, and hope for a more publicized announcement and an official trailer for Mortal Kombat 12 soon.