Sony released the PlayStation 5 (PS5) on November 12, 2020, marking a significant advancement over the PS4. On launch days, the PS5 sold 2.1 million to 2.5 million units worldwide, with the Disc Edition representing 75% of the sales. Sony still struggles with supply due to COVID-19-related constraints and chip shortages. Despite this, revenue increased significantly over last year (12 percent) to 727 billion yen ($4.92 billion).
The PlayStation 5 (PS5) is significantly more powerful than the PS4 Pro, with a GPU with more cores and improved graphical capabilities. It also features a new controller that is highly praised, faster loading times, and an attractive, snappy interface. Additionally, it can stand vertically on its own without the need for a stand.
The PS5 also boasts an impressive backward compatibility feature, allowing players to enjoy their PS4 games on the new console. Not only do these games load faster on the PS5, but they also benefit from improved graphics. This eliminates the need to repurchase games, as most PS4 titles now offer free upgrades for both physical and digital versions of the game on the PS5.
That said, if you've been looking for how to upgrade your PS4 games on PS5, this post will help you with a step-by-step guide.
Why Do You Need to Upgrade to PS5?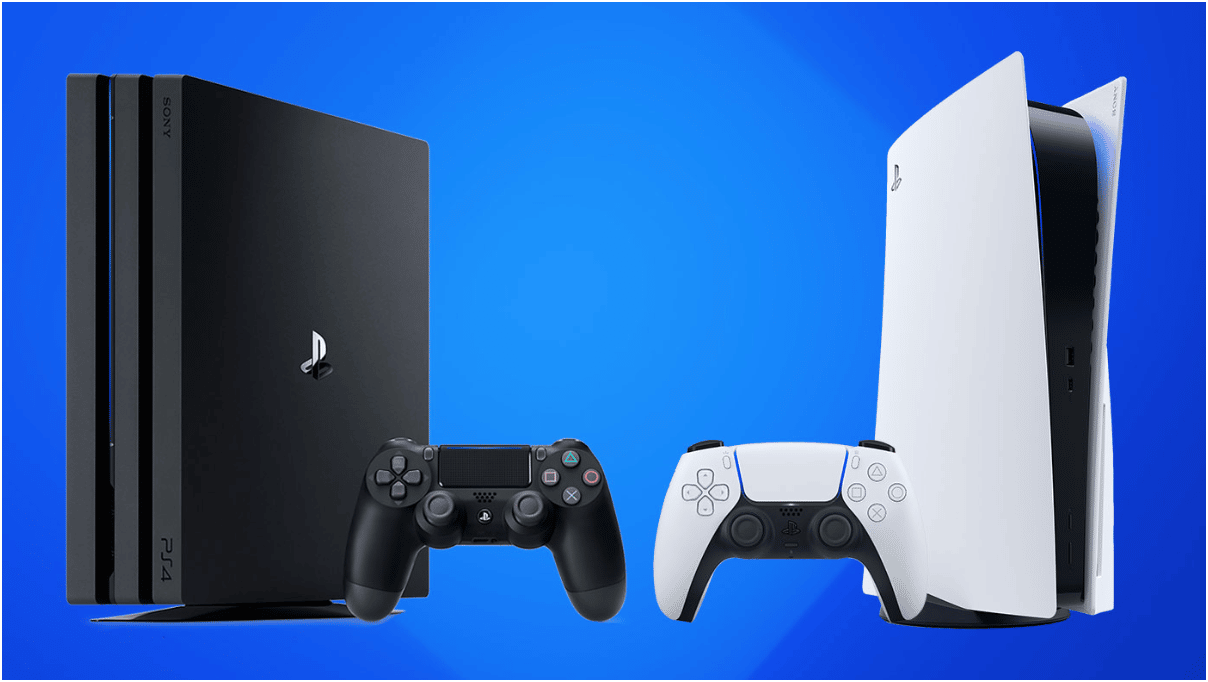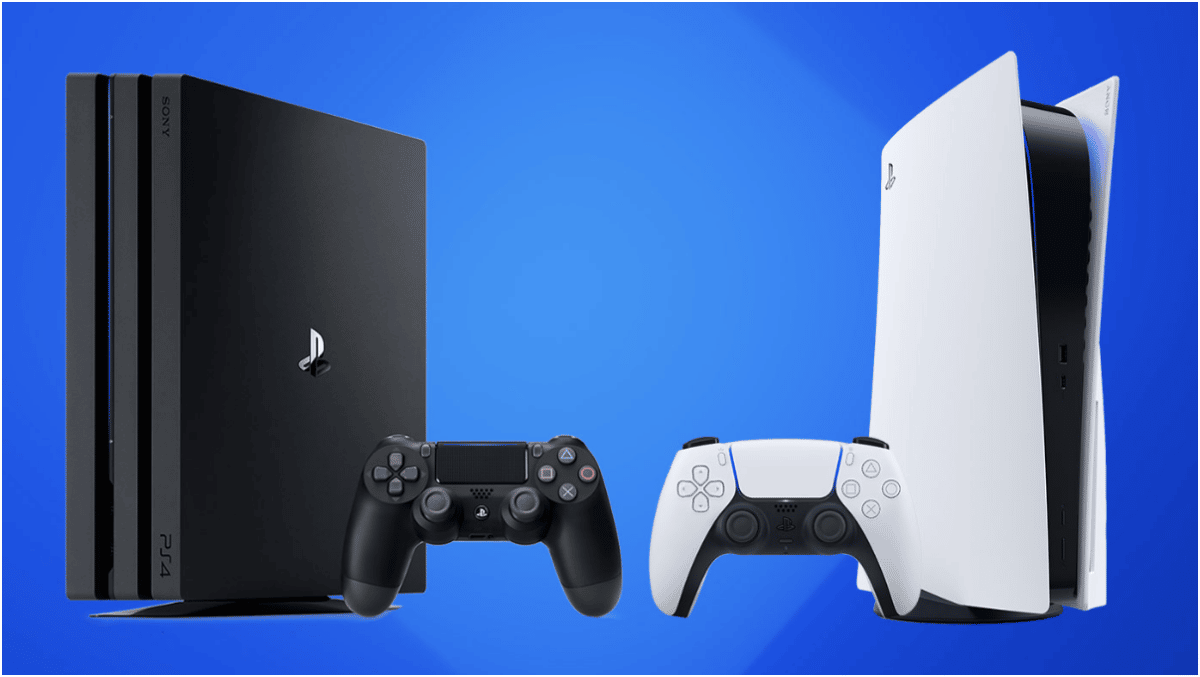 With millions of gaming users jumping on the PS5 train, there are several reasons you may want to upgrade your PS4 games. Although the reasons are exclusive, some of them include:
Better Gaming Experience
You get to enjoy the ultimate gaming experience with the PS5. With its 4K resolution and smooth gameplay at 60 frames per second, the new PlayStation upgrade will take your breath away with stunning visuals. Whereas you can only reach 1080p on the PS4. Also, the PS5 console supports ray tracing. This feature allows light to look more realistic on the TV screen.
Faster Load Time
Games load faster on the PS5 when compared to the PS4. It increased its performance with its 16GB RAM and faster storage of 825 GB and shortened the time the console takes to cold boot. For example, loading The Last of Us 2 on PS4 takes 33 seconds to start up, but it takes 15 seconds on the PS5.
Backward Compatibility
The PlayStation 5 is fully backward compatible with the PS4, meaning that most PS4 games can be played on the PS5. Additionally, some PS4 hardware can be used with the PS5. The console also has backward compatibility with "the vast majority" of PS3 and PS2 games, and games in the catalog can take advantage of the console's bleeding-edge SSD.
Games Available for Upgrades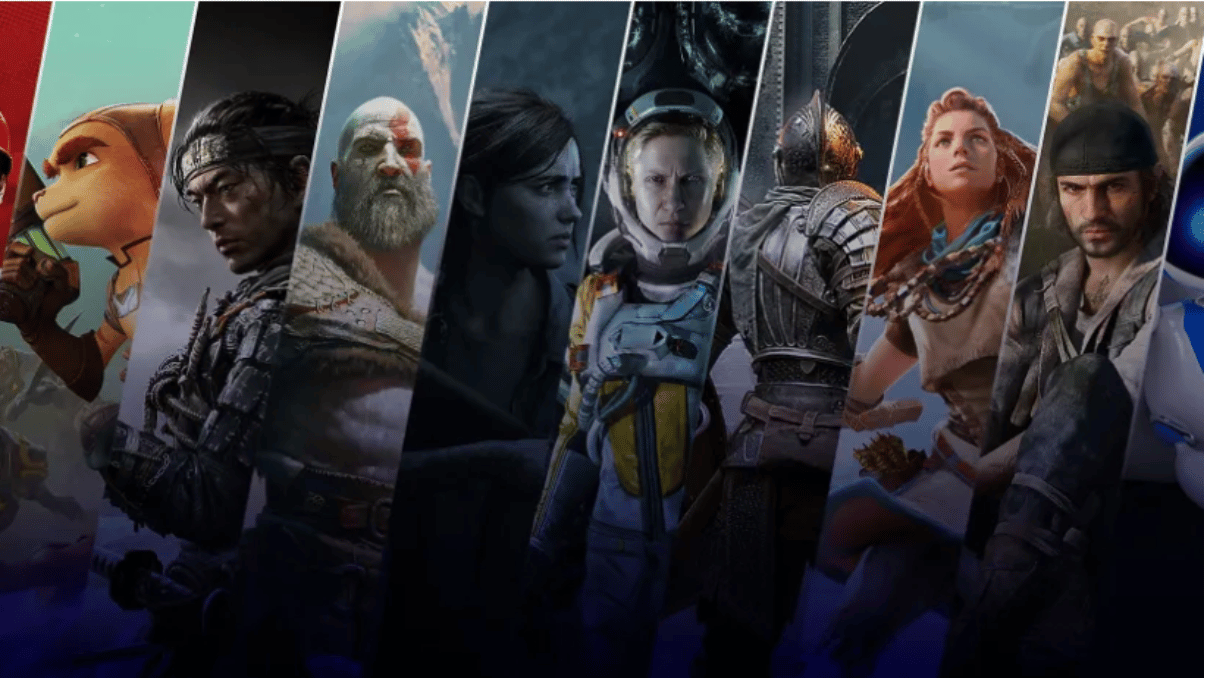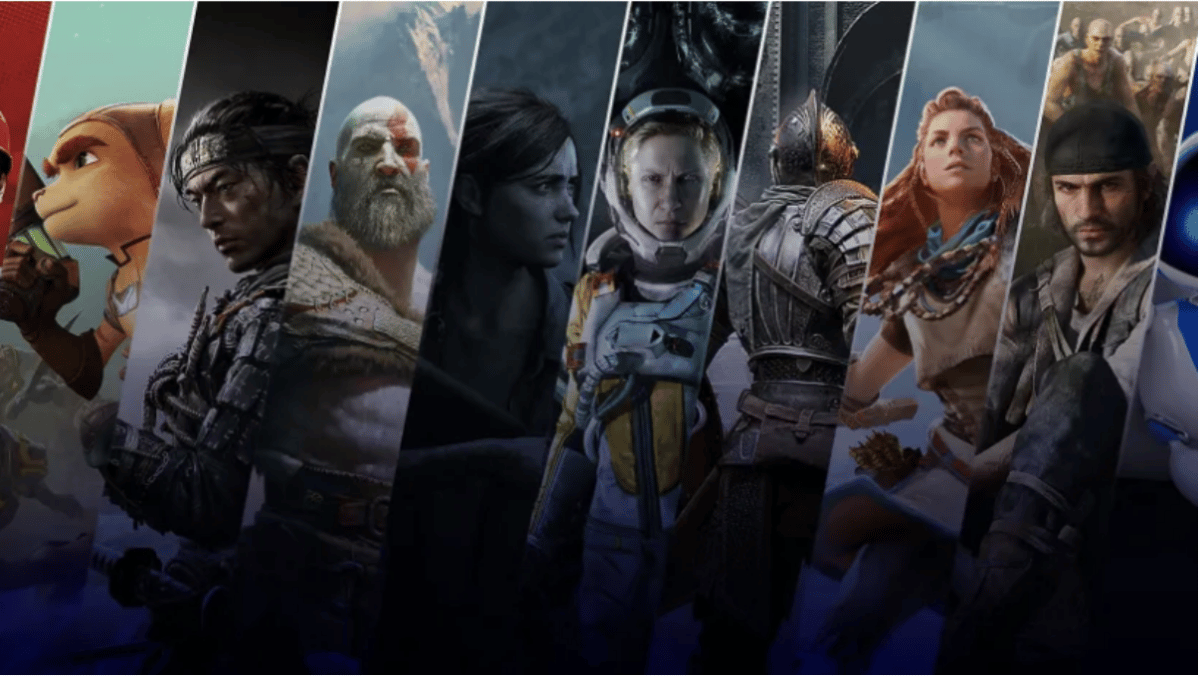 One important thing you need to note is that not all PS4 games have upgrade options for PS5. Though according to PlayStation, you can play most of the PS4 games on the PS5 console. Another thing is that some PS4 games you got through a PS Plus benefit may not be eligible for upgrades on the PS5.
Besides, not all PS4 games have been released in a PS5 version yet. You can check the eligibility of a game for the upgrade on the PlayStation website. Currently, games such as Robinson: The Journey, Afro Sumurai 2: Revenge of Kuma – Vol. 1, Shadwen, and Joe's Diner don't have a PS5 upgrade available.
Here is a table of games available for PS5 upgrades and free upgrades for PS5.
| | |
| --- | --- |
| Games Available for PS5 Upgrades | Games with Free PS5 Upgrades |
| Assassin's Creed Valhalla | Call of Duty: Modern Warfare 2 |
| A Plague Tale: Innocence | Far Cry 5 |
| Battlefield 2042 | Ghostrunner |
| Borderlands 3 | Grand Theft Auto V |
| Control | Monster Boy and the Cursed Kingdom |
| Cyberpunk | Crash Bandicoot 4: It's About Time |
| ELDEN RING | Ghost of Tsushima Director's Cut |
| Hades | Genshin Impact |
| Hitman 3 | The Nioh Collection |
| Immortal Fenyx Rising | FINAL FANTASY VII REMAKE |
| Marvel's Avengers | DOOM Eternal |
| Spider-Man: Miles Morales | Alan Wake Remastered |
| Yakuza: Like a Dragon | Astro Aqua Kitty DX |
The number of games with available PS5 upgrades goes beyond the mentioned and is continually growing. To view a comprehensive list of compatible games, you should visit the PlayStation website.
Steps on How to Upgrade Your PS4 Games to PS5
To upgrade your PS4 games to the latest version, an internet connection, a PlayStation account, and sufficient storage space are required. The PS5 has been released in two different versions: the Disk Drive edition and the Digital edition.
Upgrading PS4 Disc Games on PS5 Console H3
To play PS4 game discs on your PS5, you must have a PS5 console fitted with a disc drive. The PS5 Digital Edition is a version of the PS5 that does not have a disc drive. It's not compatible with PS4 game discs.
Log in to your PlayStation account on your PS5 console or sign up for a new one.
Insert the game disc into the drive. Make sure it's eligible for an upgrade. The PS5 will copy the game from the disc first if it has never been inserted into the drive before.
Open the game library to pick the PS4 game you want to upgrade.
Click on the OPTIONS button to check for upgrade offers.
If available, select the Download tab to download the upgrade. There will be a Purchase option if it's for free.
After downloading, click on the game to play it.
NOTE: The game disc must be inserted into the drive each time you wish to play the game. You don't get a digital copy if you're upgrading from a disc-based version of PS4.
Upgrading PS4 games on the Digital Edition of PS5 H3
Log in to your account. Create it if you don't have one yet.
Search for the game in the PlayStation Store, or you go to the game library.
Select the game to open it.
Click on the upgrade option on the game library to assess the upgrade offer.
Then select Download (or purchase with the discount price) to download/buy the upgrade.
After the download is complete, you can now play the game on your PS5 console.
To determine if you're playing the upgraded version of your game on the PlayStation Network, you have to log in and navigate to the PS Store. Review your game library and look for notifications indicating available upgrades. Additionally, you can check the version of the game by looking for the PS4 logo next to the title on PS4 games or simply the title on PS5 games.
Problems You May Encounter During the Upgrading Process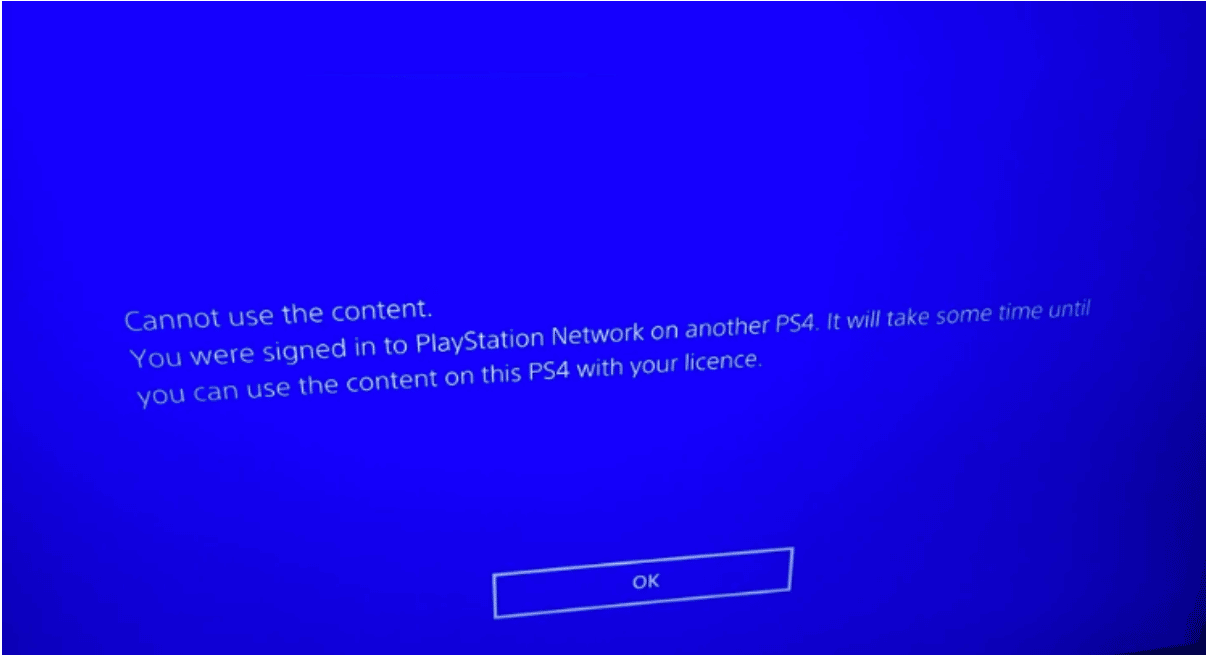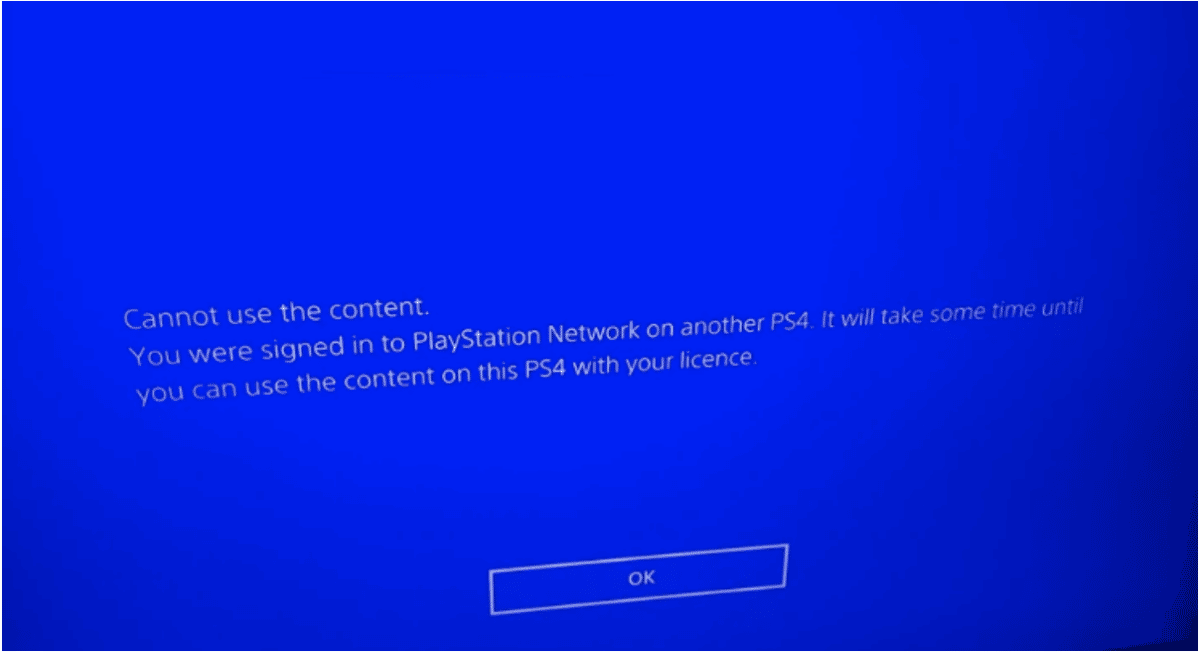 Not all popular PlayStation games will make it through the PS4-to-PS5 upgrading process. While this problem could be due to their unavailability, it could also be due to some of the issues below:
You don't have enough space
Due to technological advancements, your game files will be larger on the PS5. This may cause storage issues when upgrading. If you have a large collection of PS4 games, the storage space on your PS5 console may not be sufficient to hold both your old and new games.
To solve this, you may need to delete some games or transfer them to an external hard drive. If you are a PlayStation Plus member, you can also move your games to cloud storage for added convenience.
Your account and game disc location are not the same
If you experience any issues during the upgrade process, ensure that your PS4 game disc is from the same country as your PlayStation's registered location in Account Management. This will ensure that the upgrade is successful.
You might lose your game progress
Some of your PS4 game progress may not transfer automatically to the PS5. To view your progress on the new system, you might need a manual transfer. For instance, trophies earned in PS4 games may not automatically appear in the PS5 version. Examples of games that don't save progress after upgrading are A Plague Tale: Innocence, Yakuza: Like A Dragon, and Hades.
You might need to buy the upgrades
For some games, you need to buy additional upgrades or content. Also, certain titles may only be available for a limited time on the PS5, such as Astro's Playroom, Destruction AllStars, and Final Fantasy VII Remake Intergrade.
Backward compatibility is limited
While the PS5 can play most PS4 games, it does not support all PS4 features in its backward compatibility feature. Specifically, the PS5 does not support the PS4's Tournament and In-Game Live features.
Can I Upgrade PS4 to PS5 for Free?
You can upgrade your PS4 to PS5 for free by following Sony's instructions. Sign in to your account, find the PS5 game, go to the game hub for PS5, and select the upgrade offer. But note that not every upgrade is free. Also, this may change with the arrival of the new Play Station 5 Beta.
You will notice that the prices of some PS4 games are lower than their PS5 or cross-gen bundle versions. That's why you should review the prices before you begin the upgrading process for any PS4 games. For example, the PS4 version of Call of Duty: Black Ops Cold War costs $59.99, while its cross-gen version, which contains both PS4 and PS5, is $69.99.
Some games don't have official upgrades for the PS5 console, but they work pretty well on it. They even performed better there than on the PS4. Examples of such games are Shadow of the Colossus and Metal Gear Solid 5: The Phantom Pain. Their visuals were more vivid and crispier because the PS5 boosted their performance.