The other day, we wrote about Samsung showcasing a rollable OLED screen, but that wasn't the only display-related innovation the company unveiled.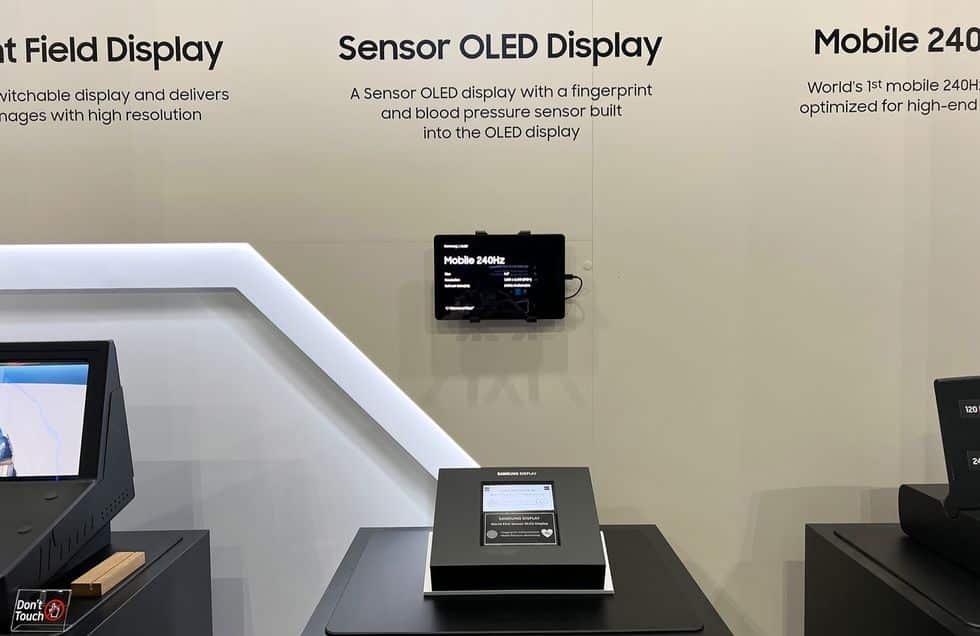 We also got to see a "Sensor OLED Display." According to Samsung, this screen can recognize fingerprints anywhere on the display and even measure pulse, blood pressure, and stress levels when the user touches the screen with two fingers. Previously, fingerprint sensors were separate modules beneath the screen, but Samsung Display has integrated the technology directly into the panel.
This allows for simultaneous measurement of both fingerprints and biometric information.


"OLED light reflects differently depending on the contraction and relaxation of the blood vessels inside the finger, and when it returns to the panel, the technology detects it and converts it into health data," Samsung wrote in a press release.