Wireless earbuds are small, portable and a convenient way for all your audible needs. Thanks to an increase in demand they are now available in a wide range of styles and types. The only downside to this is that there is now a mass of earbuds to choose from. This list has been compiled to help you decide which earbuds are for you.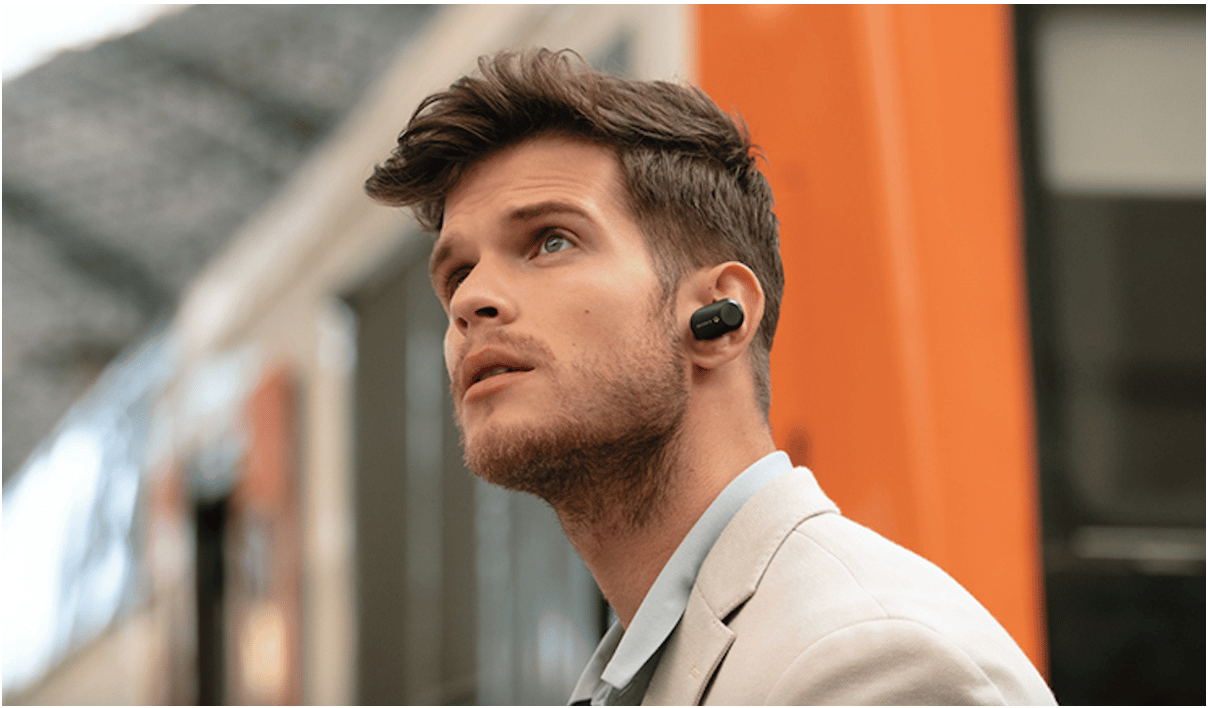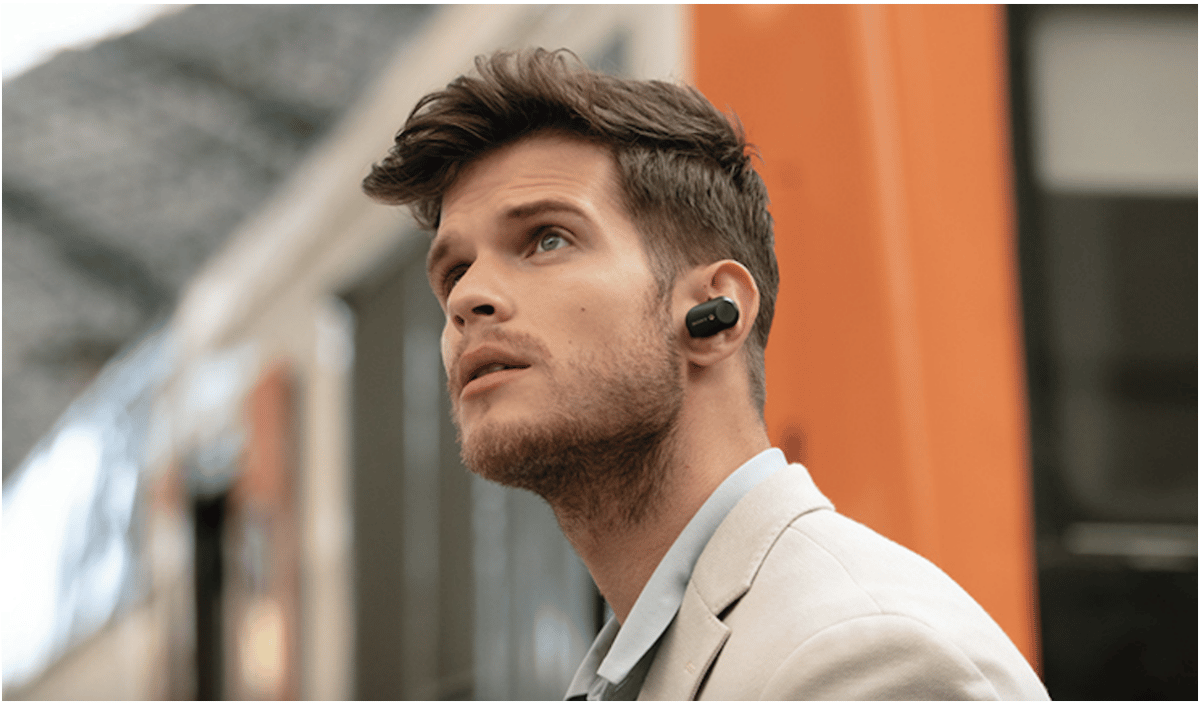 Firstly, what exactly are wireless earbuds? If a pair of earbuds uses Bluetooth to connect to a device and has no cords attached, you have a pair of wireless earbuds. Most sets usually come in a bud shaped form with a battery inside and a separate charging case for storage as well as prolonging the battery life.
You can think of the case as a power bank and container in-one. Another common shape is that of fitness branded earbuds. These are often seen with either a neckband, which connects the two earbuds, or an ear hook, which allow the earbuds to stay in place during various activities. One of the biggest benefits to these earbuds are your freedom of choice in design and lack of restriction movement wise.
While there are a multitude of benefits to wireless earbuds, unfortunately there are some downsides. The battery of the earbuds are not going to be the greatest but with that in mind the portability and convenience gained are worth it. The charging case also helps to sway the battery issue.
If you are an avid audiophile, sound performance is not going to be the best available when looking at wireless earbuds. It's best to stick to wired headphones for your needs. However those needing something quick and easy for their daily commute or just don't want to bother with tangled earphone wires, wireless earbuds are perfect for you!
How to choose which pair is best for you?
There's various factors to consider when choosing which pair is best for you.
If you're looking for comfort, you will want to choose a pair that has multiple ear tip choices. This way the earbuds will sit well in your ear without bugging you during periods of long-wear.
Will they need to be water-resistant? Most sport-centred brands will carry earbuds with different leaves of water-resistance.
Battery life, depending on when and for how long you plan to use them for. Most wireless earbuds have enough battery for an average listening time of 5 to 6 hours. This is then topped up by the charging case. Allowing you to go for a few days before needing to recharge.
Active Noise Cancellation (ANC). This feature will drain the battery quicker but is helpful during commute, with various noises all around. Often noise-cancelling mode is able to turn off when it's not needed.
Top 5 Wireless Earbuds
Apple Airpods Pro 2 (Best for iOS devices)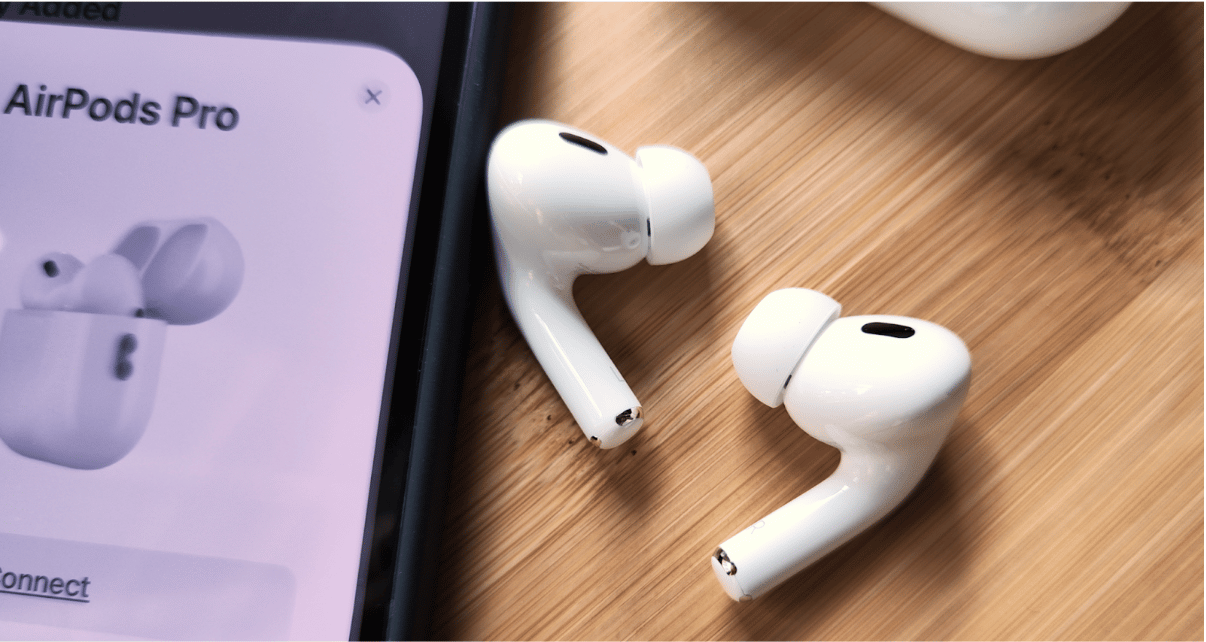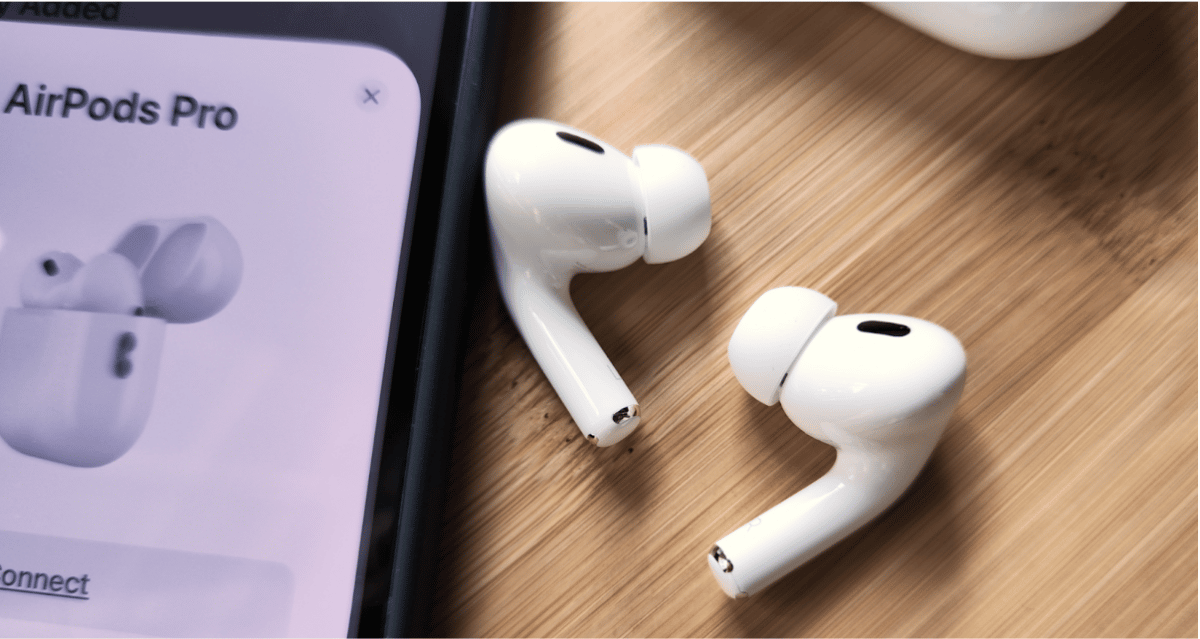 Specs:
Water resistance: IPX4
Noise-cancelling: Yes
Battery life: 30hrs
Weight: 5.4g each
Pros
Clear, detailed and powerful sound
Excellent noise-cancelling
Longer battery life
Smooth, intuitive use with iOS devices
Cons
Many features restricted to iOS devices only
Customisable ANC modes would be useful
Out of all available Apple airpods, the Airpods Pro 2 definitely delivers. They are a great set of earbuds with a good overall quality.
Firstly, Apple has made noise-cancelling better, with a much improved sound quality as well as a longer battery life. There are still some details that disappoint considering Apple is one of the biggest companies, but they clearly manage to get better with every update and will remain in the top league for years to come.
Minimalist and easy to use control. They sit tight in your ear and don't leak any sound, you still feel like you need to adjust them from time to time. Fit is very good, and the tweaked design feels a lot less intrusive than some in-ear buds.
Apple has finally added on-bud volume controls, which takes the user experience up a level too. One of the great things with them is that they are so lightweight that you can easily forget that you have them in. Which unfortunately also means you might not notice if you lose them.
Surprisingly the sound isn't the best. It is absolutely good, but it's simply not the best. The noise-cancelling works a treat, while Adaptive Transparency muffles loud noises when letting in ambient sounds.
With weight, detail and a good dose of dynamic subtlety, they really are accomplished performers. However with fantastic noise cancellation, the Airpods Pro's effective noise cancellation certainly delivers.
Overall a very good and stable set of earbuds that only lacks a good microphone but that is compensated with an amazing noise cancellation.

Sony WF-1000XM4 (Best Noise Cancelling – Excellent all-around wireless earbuds)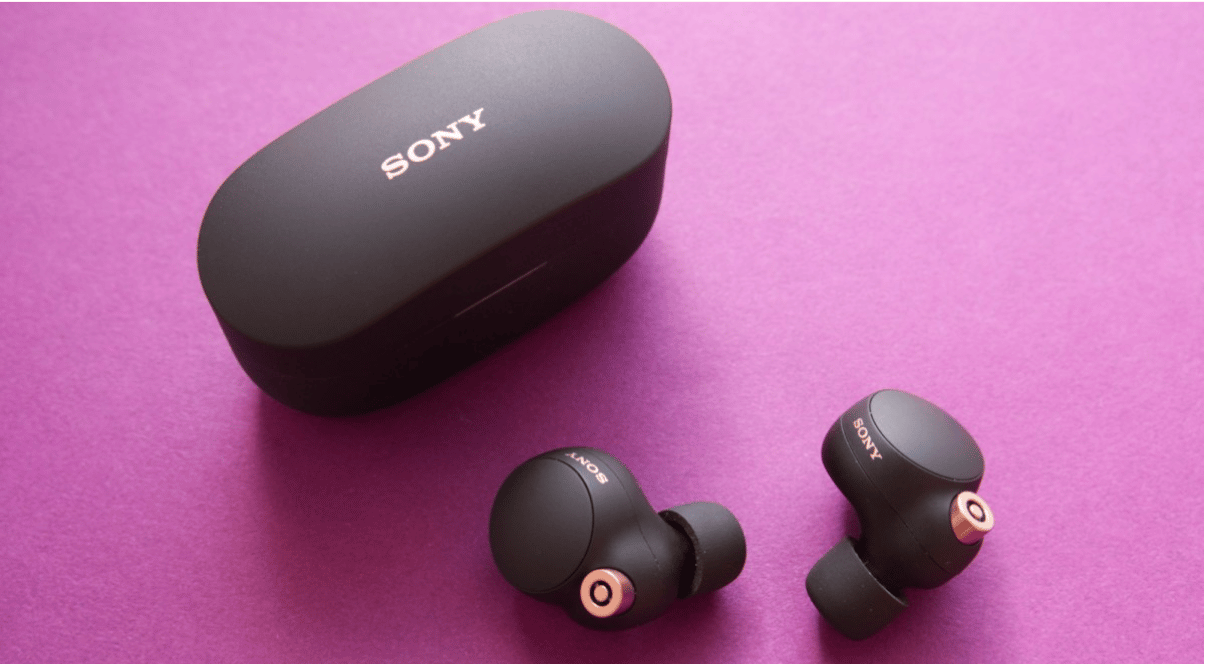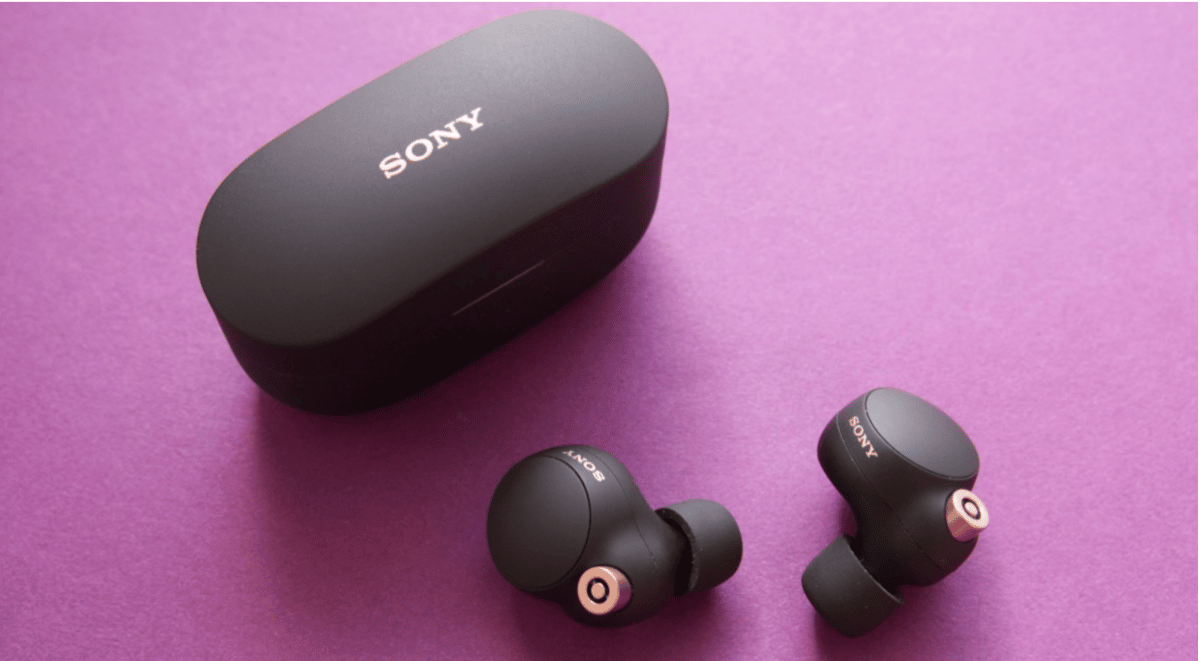 Specs:
Water resistant: IPX4
Noise-cancelling: Yes
Battery life : 8 hours (earbuds) 12 hours (ANC off) 16 hours extra with charging case
Weight: 7.3g
Pros
Balanced and enjoyable sound
Genuinely useful features
Excellent ANC
Decent battery life
Cons
Fit may not be good for all
Weak call quality
No aptX support
If you're looking for great-sounding earbuds with active noise cancellation, solid voice-calling capabilities and good battery life, these buds check all the boxes.
If you don't want to hear anything that's going on around you, Sony's WH-1000XM4 are the best wireless earbuds you'll find. They're a bit chunky but the combination of foam ear tips and Sony's digital signal processing turn down the world better than anything else.
The companion app allows you to adjust the equalisation and choose how much outside sound you want to hear. You can even set them to detect when you're speaking and auto-pause the music, which comes in handy when you need to have a quick chat with someone but don't want to take out your earbuds.
Sony is a leader in audio and offers some of the best noise-cancelling wireless earbuds on the market today. These wireless earbuds sound fantastic and offer full-bodied audio at every turn. That's partly thanks to their specially designed 6mm drivers, which reproduce a dynamic sound despite being so small.
The WF-1000XM4 immediately impressed, with tons of detail and an excellent rhythmic handling. As well as the excellent sound on offer here, Sony's buds offer great call quality, too, which makes them a solid choice for all kinds of scenarios, from commuting to work calls and everything in-between.
Design-wise, we found that these earbuds are smaller and lighter than previous models from Sony, like the Sony WF-1000XM3, which means they're comfy to wear for long periods.
Samsung Galaxy Buds 2 Pro (The best earbuds if you have an Android phone)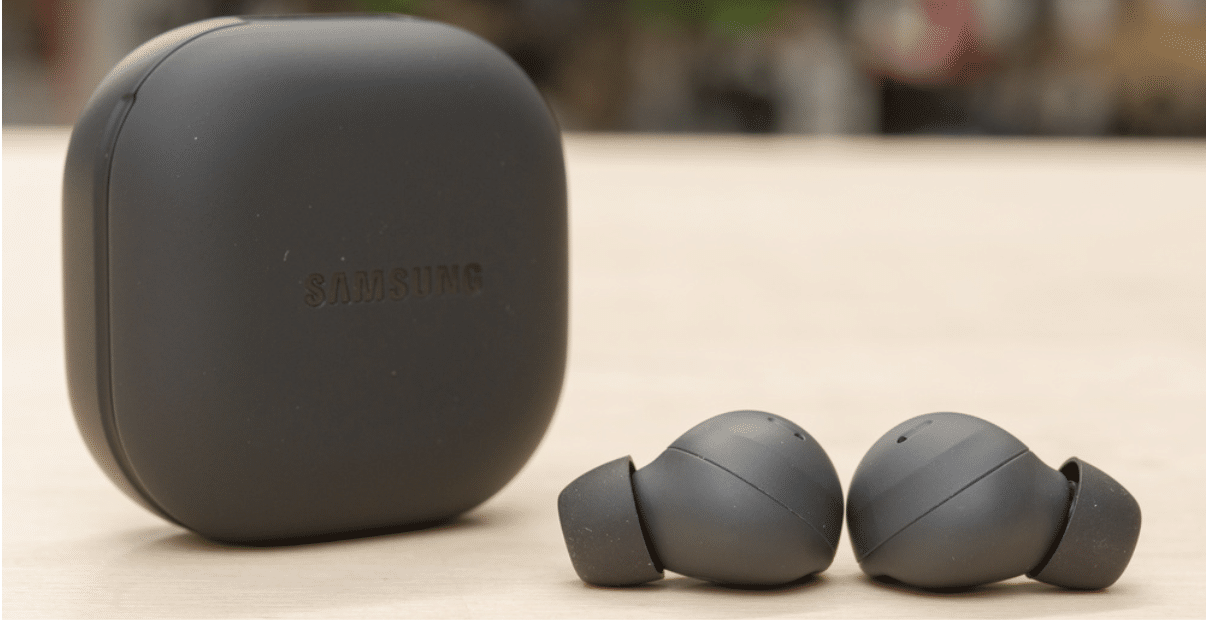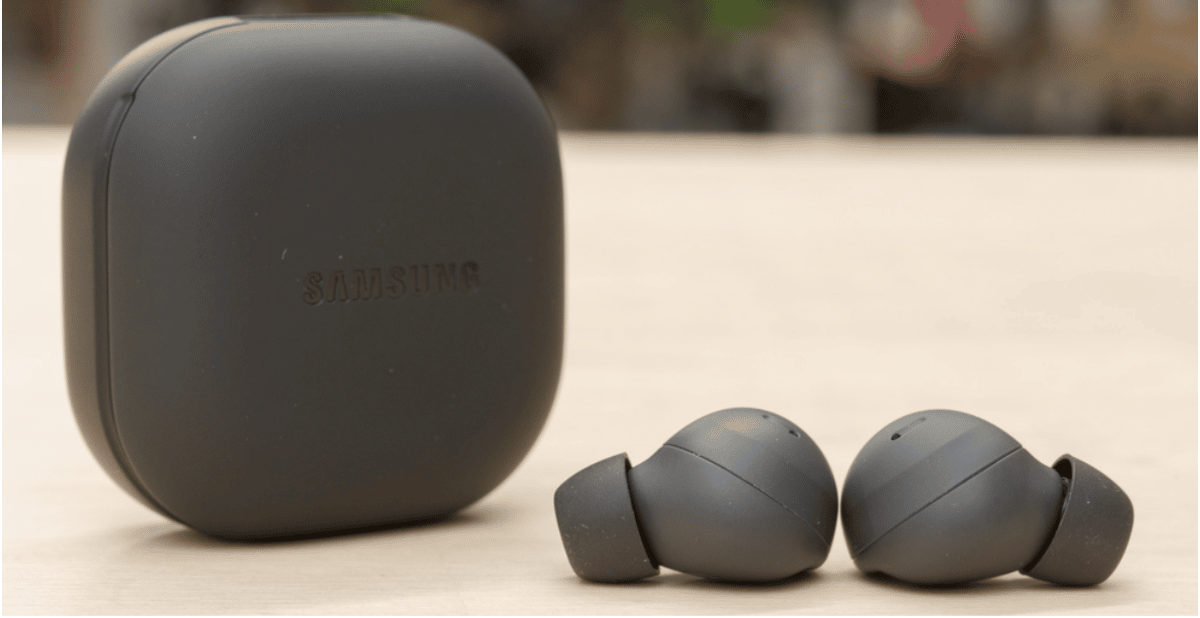 Specs:
Water resistant: IPX7
ANC: Yes
Battery life: 5 hours (buds), up to 8 hours (ANC off), 18 hours (case)
Weight: 5.5g
Pros
Vastly improved hi-res sound quality
Solid ANC
Classy, comfortable design and finish
Easy to use features
Excellent connectivity
Cons
Disappointing battery life
Bixby needs some work
Most coveted features are exclusive to Galaxy devices
These smaller, more comfortable earbuds are packed full of useful perks such as excellent ANC, voice detect, wearer detection and customizable on-ear controls, all of which work very well indeed. Plus the IPX7 water ingress protection. All in all, a home run from Samsung – marred only by the disappointing five-hour battery life (7.5 hours with ANC off).
The Buds 2 comes with a wireless charging case and a dual-driver array for better bass. You can also get them in pastel colours. Frustratingly, the companion app only works for Android, so iPhone users won't be able to access the EQ controls, ping for the location of a lost earbud, run Samsung's fit test, or use Samsung's Bixby voice assistant.
If you own a Samsung Galaxy device (and thus, access to the Samsung Wearable companion app and home-screen widget) is 360 audio with optional head-tracking, thus allowing you to use your phone as the focal point to direct more of that new end-to-end 24-bit high-res audio to whichever ear you prefer. Making your sound experience as customisable as possible.
Beats Fit Pro (Also Great for iPhones)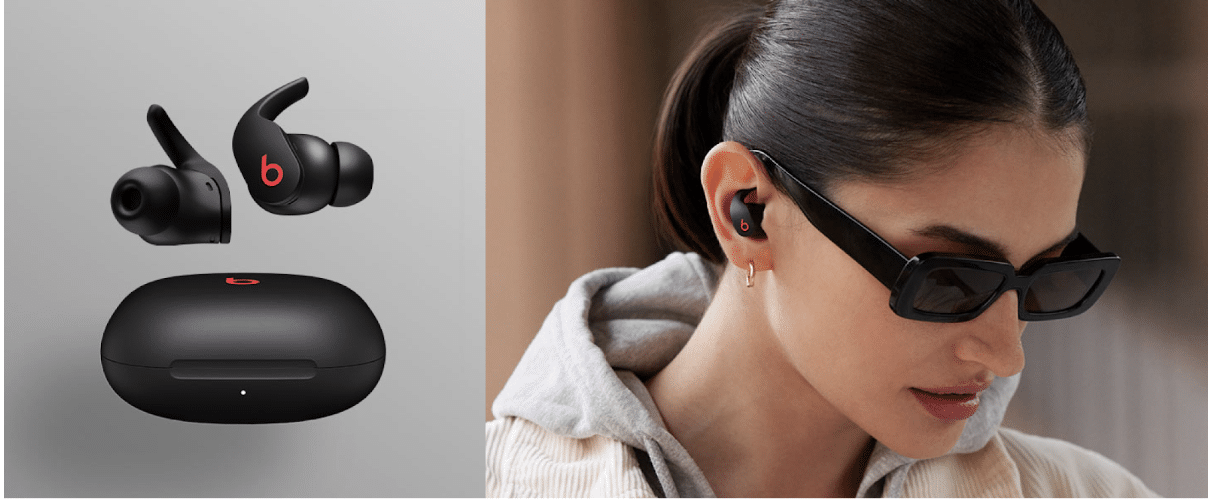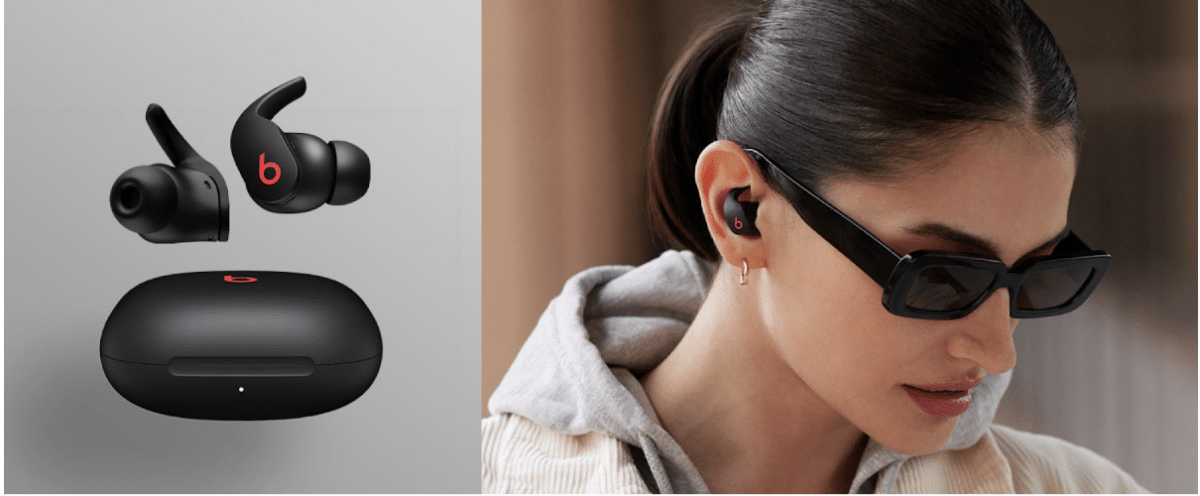 Specs:
Water-Resistant: IPX4
Noise Cancelling: Yes
Battery Life: 6 hoursBattery life, 7 hours (ANC off), 30 hours (with charging case)
Weight: 5g
Pros
Powerful ANC and Transparency modes
Dynamic sound and Spatial Audio support
Respectable battery life
Comfy, secure fit
Cons
Some features exclusive to Apple devices
Limited Android app
The Beats Fit Pro has the same H1 chip that's inside Apple's AirPods and AirPods Pro, but with a much more comfortable and ergonomic design. Add to that the six hours of battery life with active noise cancelling turned on and some of the best sound, and you've found yourself some of the best earbuds for the iPhone.
Unlike Beats' earlier and less expensive Studio Buds, the Beats Fit Pro include Apple's H1 chip and have most of the AirPods Pro's features, including active noise cancelling, spatial audio and Adaptive EQ. I'd venture to call them the sports AirPods you've always wanted. And for some people, they might just be better than the AirPods Pro.
They work well with Android devices too, thanks to an app that allows you to adjust the functions of the buttons and take a fit test. You even get style options. The Beats Fit Pro comes in four colours, ranging from stark white to pinkish purple.
Bose Quiet Comfort Earbuds 2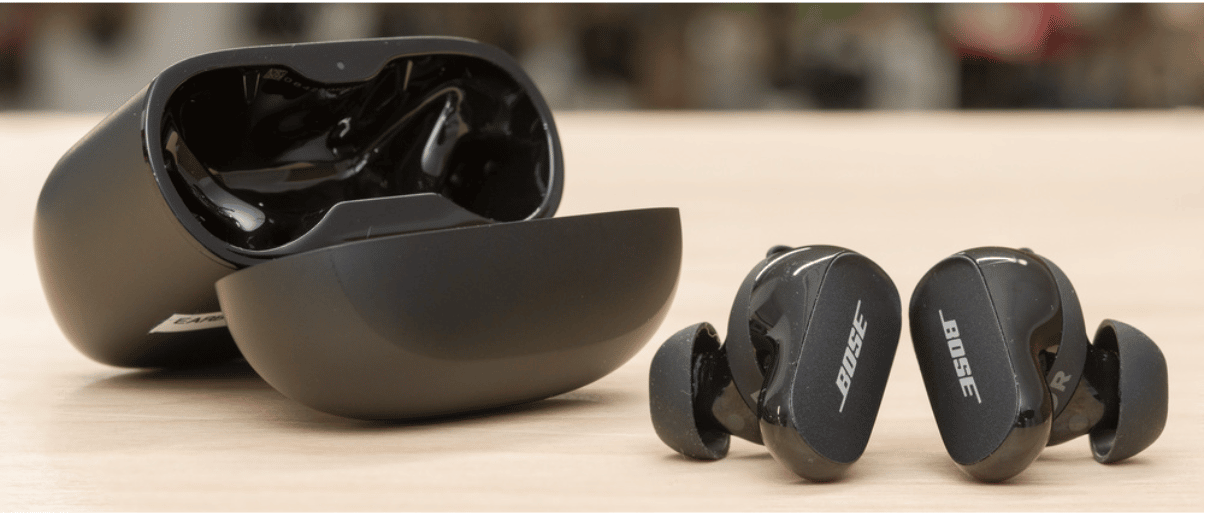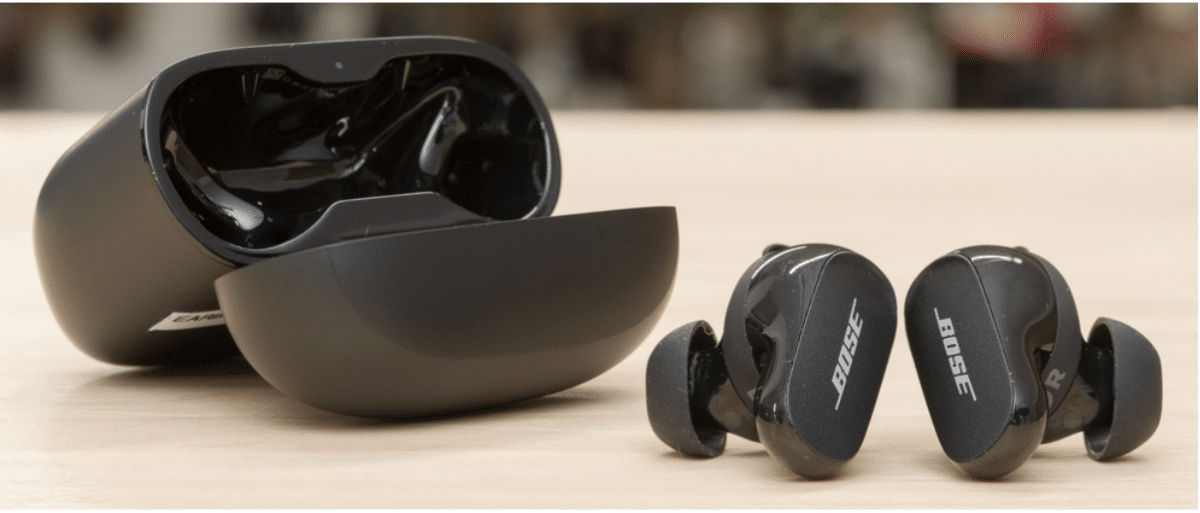 Specs:
Water resistant: IPX4 rated
Noise-cancelling: Yes
Battery life: 6 hours, 24 hours with charging case
Weight: 6.2g each
Pros
Exceptional noise-cancelling
Refined and well-balanced sound
Excellent detail levels
Good call quality
Great customization settings
More compact and stylish design
Cons
Battery life bettered by rivals
Poor comfort levels
Finicky touch controls and app connectivity
No wireless charging
Bose's second-generation Quiet Comfort Earbuds 2 are not only about 30% smaller than their predecessors, but their case is about 40% smaller and truly pocketable. They feature best-in-class noise cancelling and improved sound, thanks to Bose's new CustomTune sound calibration system that customises the sound for your ears.
Voice-calling performance is also significantly better than that of the original QuietComfort Earbuds. The Bose app allows you to alter the amount of noise-cancelling on offer via a number of customisable presets.
Speaking of noise-cancelling, the Bose are at the top of their game. They can automatically adjust the amount of ANC on offer so your music isn't drowned out by particularly loud noises and the effect is deeply impressive. As for sound, it's balanced and neutral and overflowing with fine detail.
The other big change is to the ear tips. Bose has ditched its one-piece StayEar wing tips for a two-piece Fit Kit system that features separate ear tips and "stability bands" in three size options, giving you more flexibility to get a secure fit and tight seal.
The buds initially ship in the Triple Black Color with the Sandstone colour to follow later in the year.
Conclusion
So there you have the top 5 wireless earbuds to purchase in 2023, whichever one you decide to be the best one for you will most certainly improve your day to day life whether it be by being able to comfortably listen to music when you're out and about or just to call people without having to hold your phone to your ear the whole time.