If you are someone who has been in the market for some premium, best of the best, headphones or speakers then you have probably already heard of the brand Bang & Olufsen. For those who don't know, Bang & Olufsen is a very renowned Danish luxury electronics brand who have earned their reputation for their high-end audio products that are the perfect fusion of both cutting-edge technology as well as exceptional design. Bang & Olufsen have always been all about crafting premium audio equipment so you can be certain that if you purchase one of their products, you'll be happy with what you get.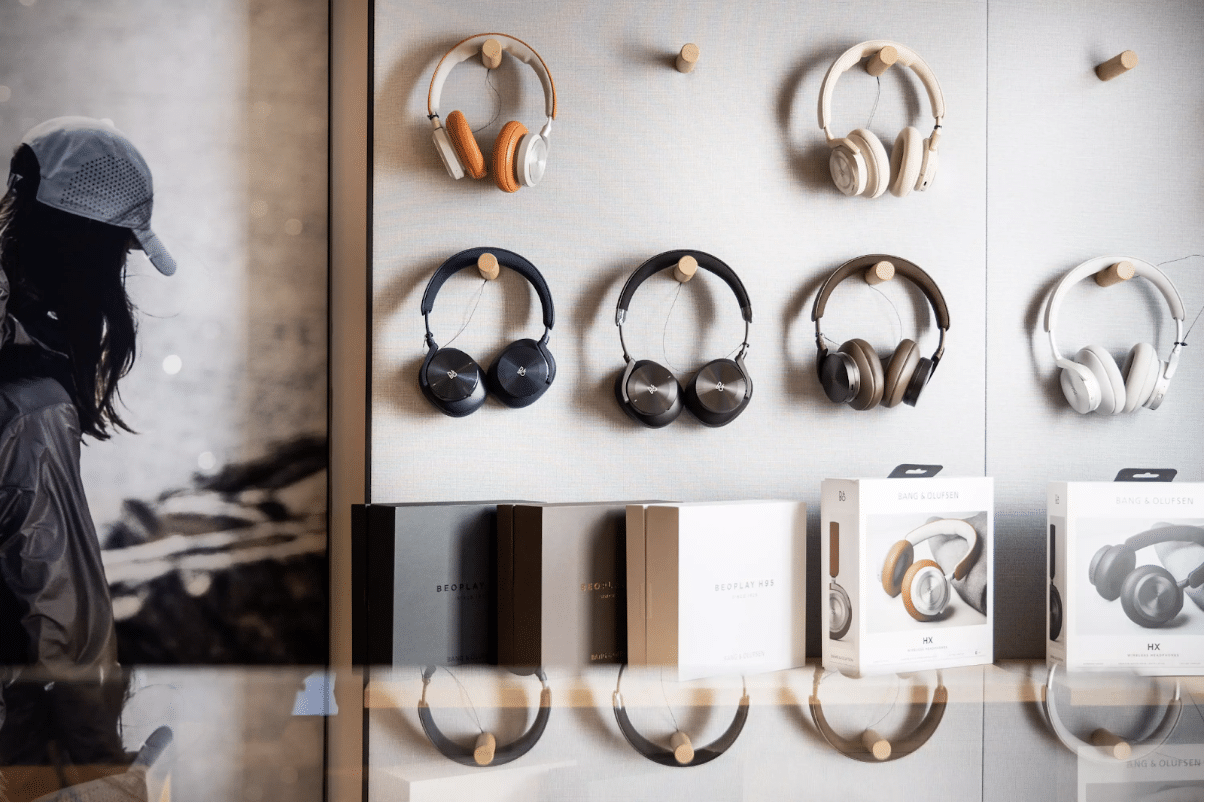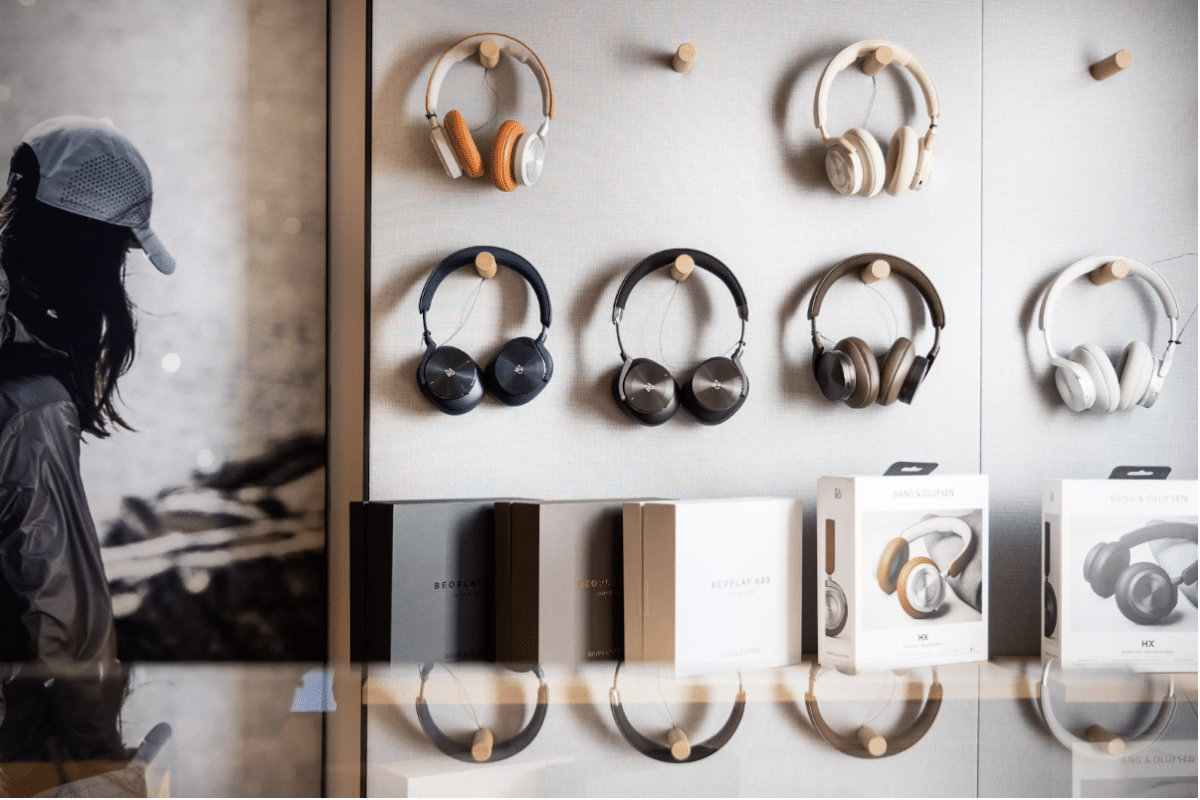 There are quite a few different options to choose from for those who are in the market for headphones, so in this article you'll find some of the best Bang & Olufsen headphones that you can get your hands on at the moment.
Best Headphones Overall
Bang & Olufsen Beoplay H9i Headphones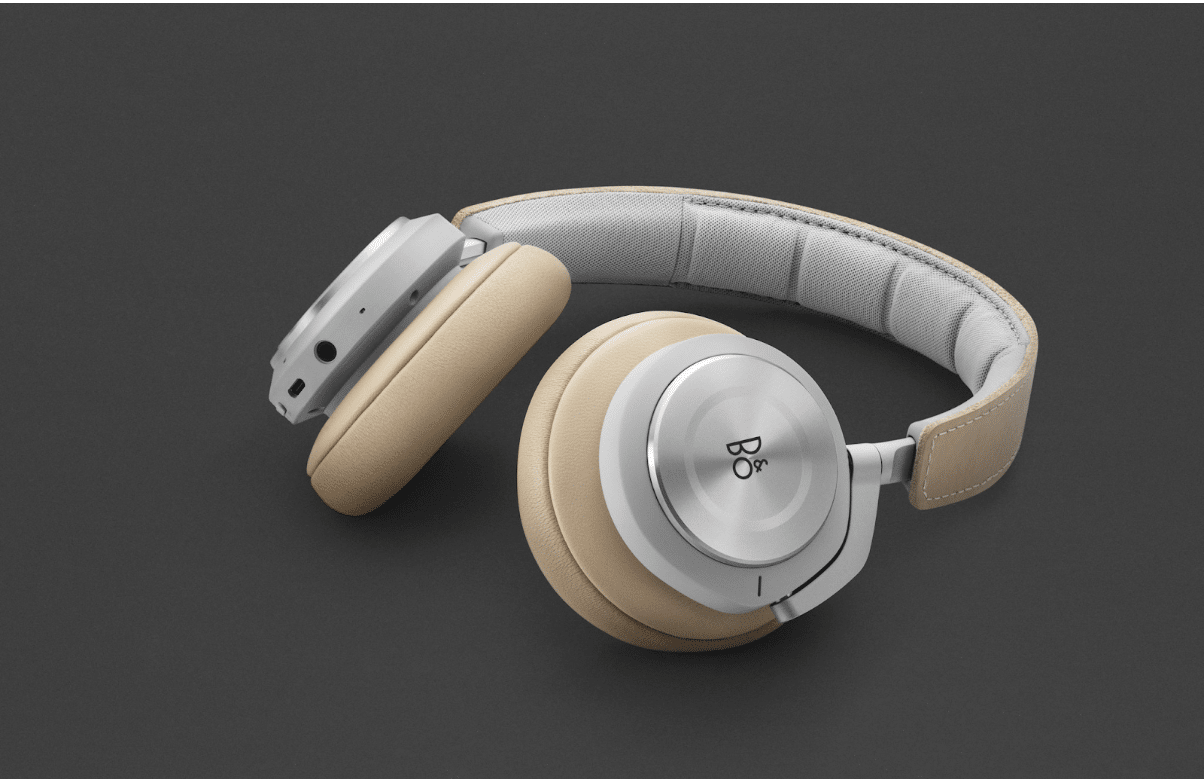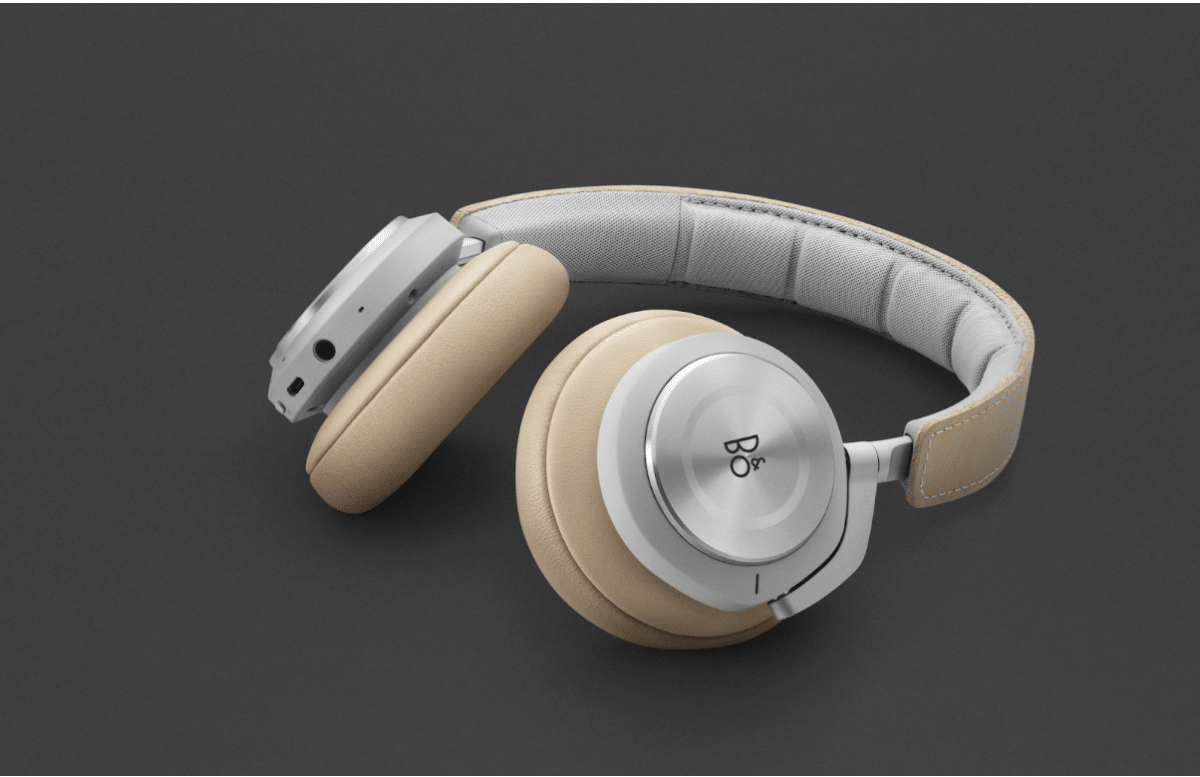 | | |
| --- | --- |
| Specs | |
| Type | Over-ear, wireless noise cancelling headphones. |
| Sound Quality | Deep bass performance, well-rounded sound |
| Price | $499 |
Pros
Wireless Functionality
18 hr battery life
Cons
Not great for wireless gaming
The Beoplay H9i by Bang & Olufsen represents a pair of high-quality, wireless over-ear headphones that harness the power of wireless Bluetooth technology. These headphones are equipped with advanced features like active noise cancellation (ANC), a transparency mode, as well as an integrated microphone. They elevate your audio experience with their innovative bass port, ensuring deep and rich sound quality. These headphones also use two dedicated microphones in order to enhance the clarity of your voice during calls.
With hybrid ANC, these headphones effectively diminish both high and low-frequency background noises. On the other hand, the Transparency Mode feature enables you to effortlessly reconnect with your surroundings by a simple touch on the earpad, and a convenient proximity sensor intelligently pauses playback when you remove the headphones and resumes when you put them back on. The headphones boast an intuitive aluminium touch interface, making it easy to operate them, even when you're wearing gloves. Swipe down to activate ANC, swipe up to enable Transparency Mode, and glide left to right to navigate your tracks. Incoming calls can be answered with a quick tap on the ear cup.
The Beoplay H9i headphones offer the flexibility of connecting with up to two devices concurrently, and they provide an extended Bluetooth range of 121 feet, ensuring uninterrupted music streaming even when you're not in close proximity to your audio source. These headphones deliver 18 hours of playtime when using Bluetooth and ANC, and they feature an intelligent battery-saving function along with a replaceable battery to extend your listening time. They support both wireless and wired connectivity options for user convenience.
The Best Designed Headphones
Bang & Olufsen Beoplay H4 Headphones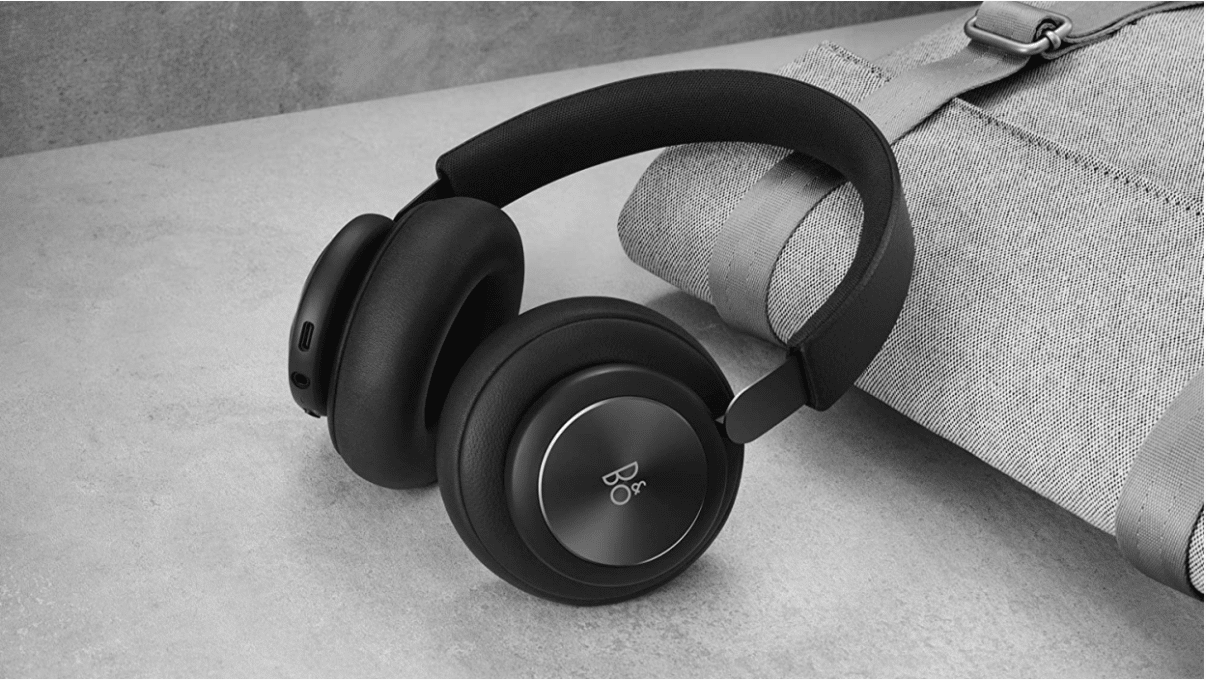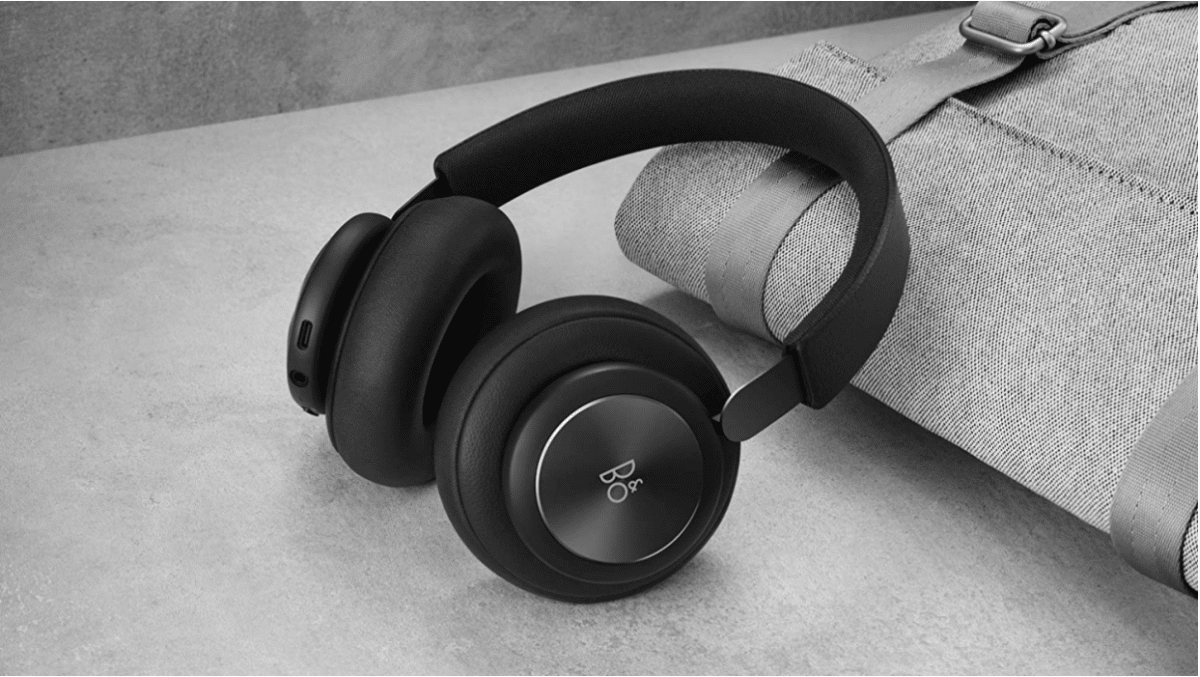 | | |
| --- | --- |
| Specs | |
| Type | Over-ear, wireless headphones |
| Sound Quality | Deep bass with good midranges |
| Price | $300 |
Pros
Made from high quality leather
Very comfortable design
The Beoplay H4 by Bang & Olufsen are over-ear wireless headphones that sadly don't have noise cancellation but are designed to provide an exceptional audio experience nonetheless to the user. These headphones incorporate advanced Bluetooth wireless technology, granting compatibility with a wide range of devices such as smartphones, tablets, computers, and any other Bluetooth-enabled gadgets. Their sound quality is characterised by a well-balanced audio performance spanning the entire frequency spectrum, offering a spacious and expansive sound stage.
Optimal performance is achieved when the H4 headphones are utilised in wireless mode, as the audio is finely tuned by equalisers integrated into the Bluetooth 4.2 chip. They come equipped with an integrated microphone, enabling convenient hands-free and noise-free phone calls. Their design is both sleek and minimalist, featuring clean lines that enhance their aesthetics. They employ premium materials like lambskin leather on the headband, memory foam in the ear cushions, PVD-coated and hairline brushed stainless steel sliders, anodized aluminium ear cup discs, and sturdy braided textiles for the cords. These carefully selected materials ensure a robust and durable build quality.
Notably, these B&O headphones offer an impressive 19 hours of continuous playback on a single charge, making them ideal for daily commuting and extended listening sessions, sadly they don't have any noise cancellation features so you won't be getting that peace and quiet on the subway. For added versatility, you can tailor your sound profile to match your music with your current activity and surroundings using the Beoplay smartphone application.
Best Sounding Headphones
Bang & Olufsen Beoplay H6 Headphones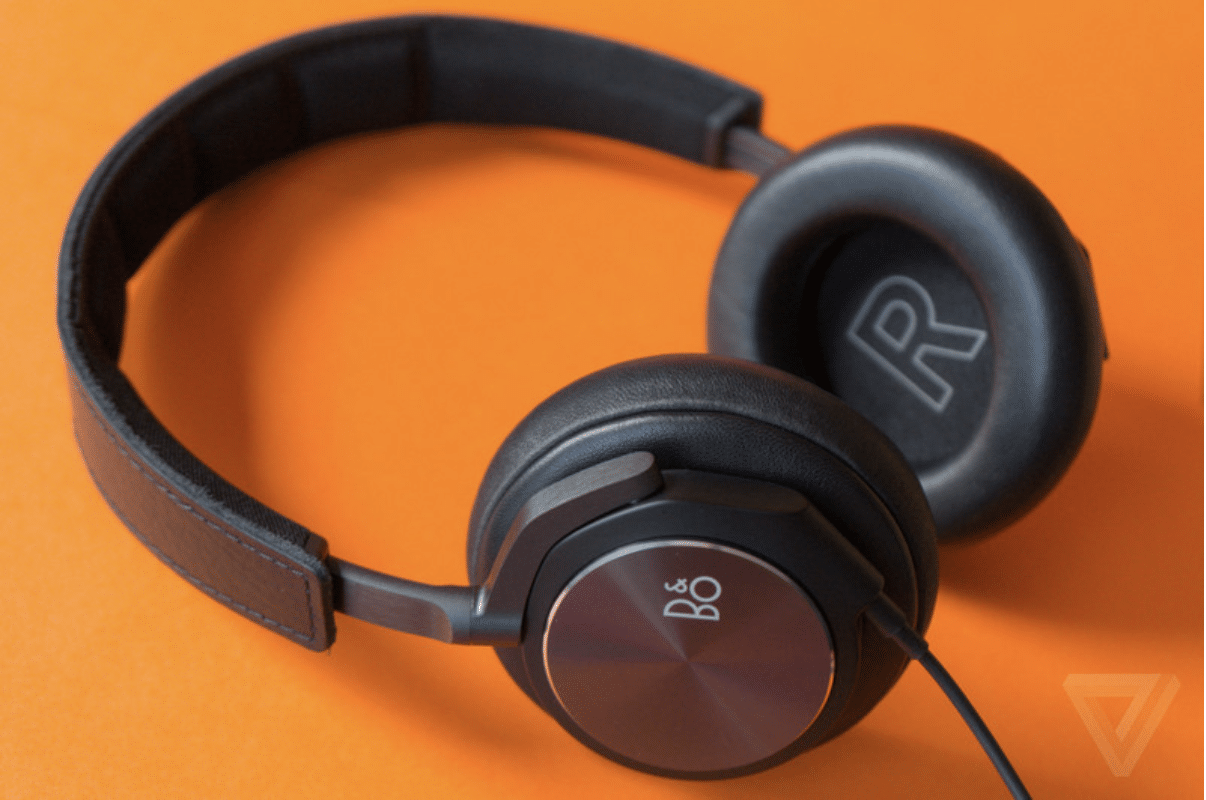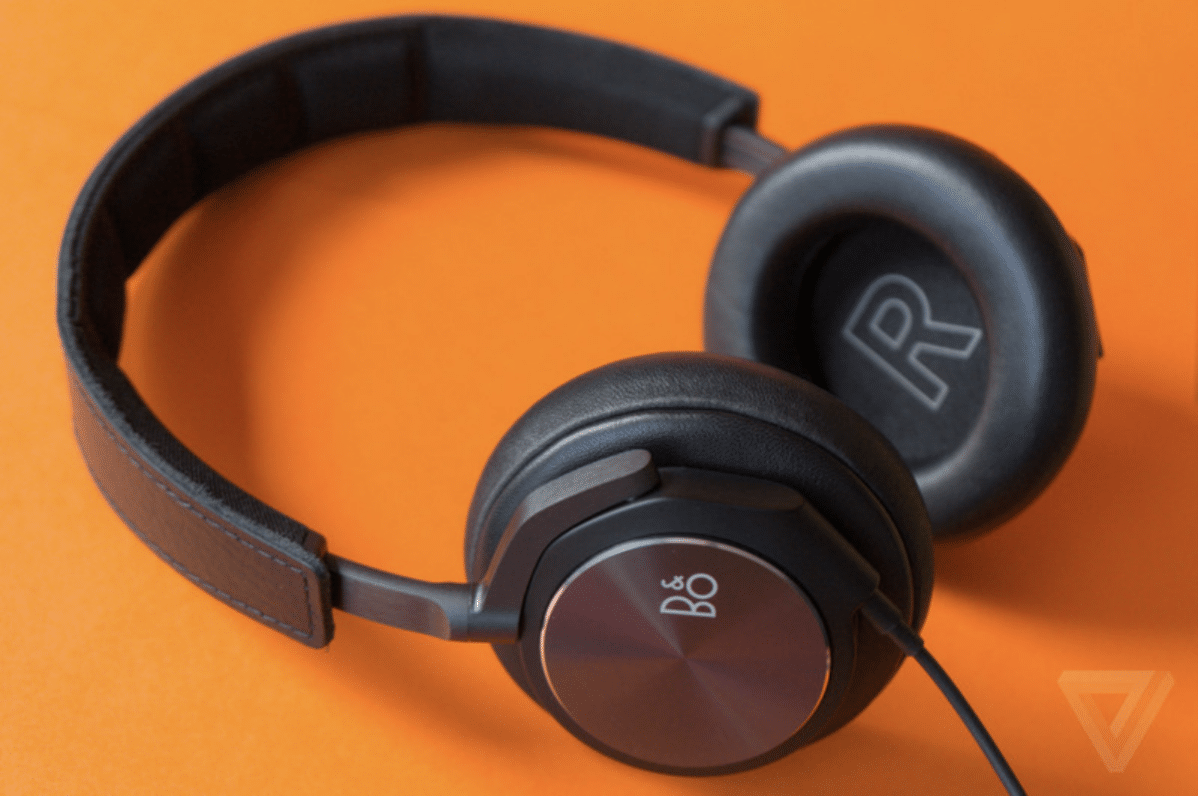 | | |
| --- | --- |
| Specs | |
| Type | Over-ear, wired headphones |
| Sound Quality | Good bass with crisp highs |
| Price | $300 |
Pros
Luxurious design
Comfortable leather ear pads
Cons
Don't isolate well in loud environments
Wired
The BeoPlay H6 represents a pair of top-tier over-ear headphones renowned for their superior sound quality. These headphones undergo meticulous calibration by the skilled sound engineers at Bang & Olufsen, resulting in a natural and authentic auditory experience. Their sonic focus centres on a well-defined midrange complemented by a harmonious balance between bass and treble. This exceptional sound quality stems from their 40 mm custom-designed drivers equipped with neodymium magnets, slightly angled to optimise sound direction into the ears.
The Bang & Olufsen H6 headphones also incorporate a bass port for enhancing bass performance. They offer wired connectivity technology and come equipped with a built-in microphone and remote, facilitating effortless call management. A unique daisy chain feature simplifies music sharing among users. The BeoPlay H6 headphones boast an adjustable, ergonomic, and comfortable design, constructed using luxurious materials like leather and aluminium.
The lambskin ear pads are encased in memory foam, which ensures a customised and comfortable fit for your ears. The headband, made of cow leather, develops a distinctive patina over time, ageing gracefully. The headphones primarily feature anodized high-grade aluminium, granting them durability and resistance to scratches. This aluminium construction keeps them lightweight for portability while ensuring ear comfort.
Best Noise Cancelling Headphones
Bang & Olufsen H8i Wireless Headphones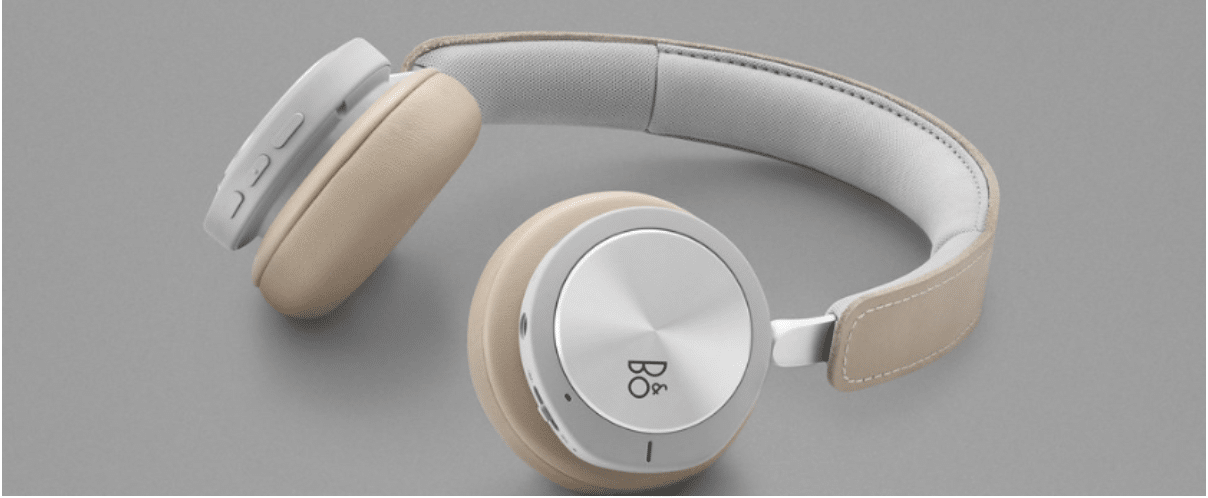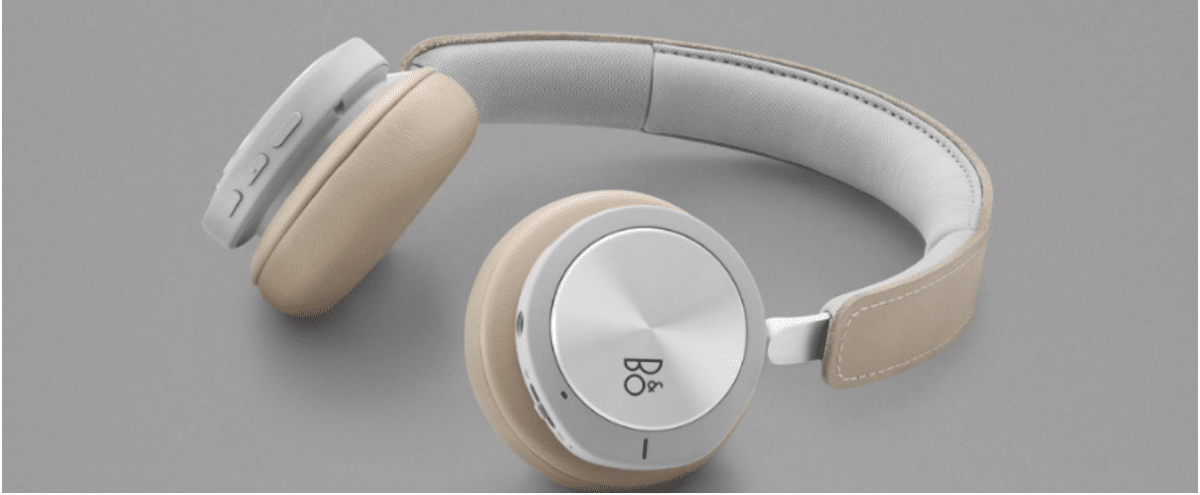 | | |
| --- | --- |
| Specs | |
| Type | Over-ear, wireless noise cancellation headphones |
| Sound Quality | Good bass response, V-shaped sound signature |
| Price | $400 |
Pros
Active noise cancellation
30 hours of battery life
Cons
Isn't as portable as others as it can't collapse into itself
The Beoplay H8i by Bang & Olufsen represents a pair of premium wireless on-ear headphones boasting active noise cancellation (ANC). Their sound performance is remarkably clear, a credit to the Active Noise Cancellation technology that effectively eliminates background noise, coupled with its 4.2 Bluetooth technology.
Additionally, they feature a Transparency Mode, enabling seamless adjustment between awareness of your surroundings and immersive listening with a simple button touch.
Distinguished by an innovative design, these H8i headphones house two dedicated microphones strategically positioned for optimal voice clarity, ensuring noise-free conversations. Wireless connectivity allows them to pair with up to two devices concurrently, expanding their versatility. Furthermore, an enhanced range of over 100 feet grants you the freedom to stream music from a greater distance.
The headphones incorporate a built-in proximity sensor that intuitively halts playback when removed and resumes when placed back on your ears. They are equipped with an intelligent battery-saving feature and offer an impressive 30 hours of playtime on a single charge. Their lightweight design, in combination with these features, makes them exceptionally well-suited for your daily commute.
Notably, the headphones feature a sleek and contemporary design that affords you unrestricted mobility. They incorporate anodized aluminium discs, a comfortable leather headband, and ear pads made of lambskin and memory foam, ensuring comfort even when wearing glasses. In our evaluation, the B&O H8i emerged as one of the standout offerings from Bang & Olufsen, and we highly endorse them for your consideration.
Final Words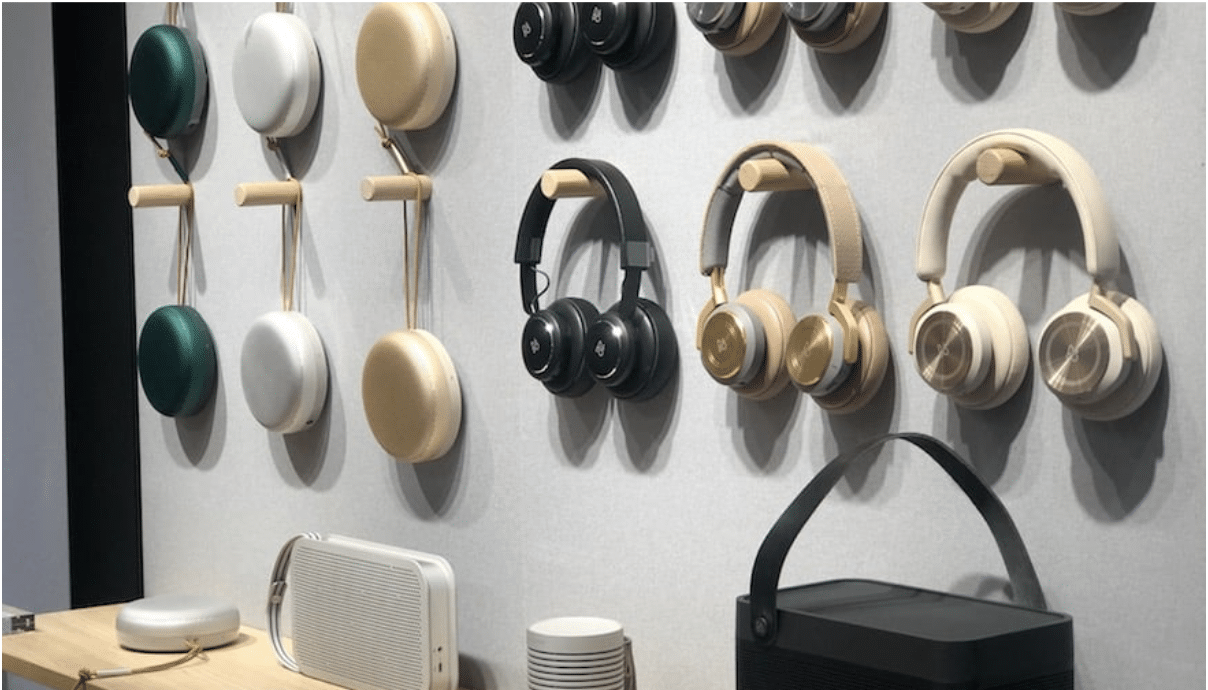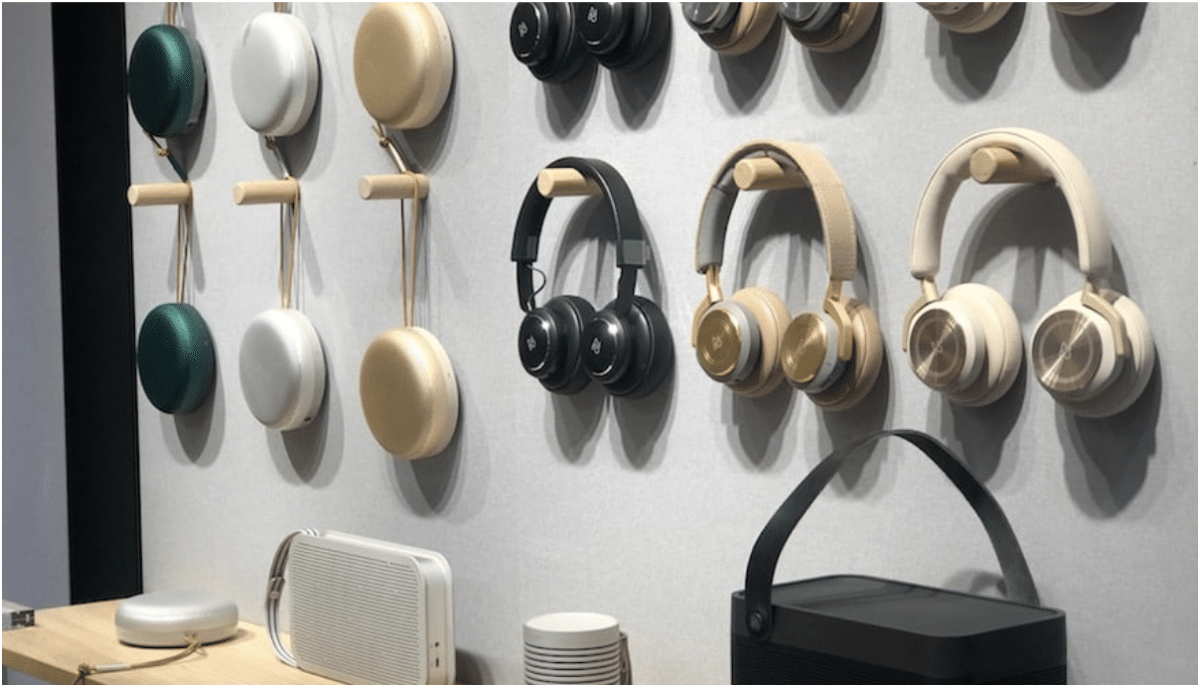 So, Bang & Olufsen continues to be one of the best choices out there for those who are looking to elevate their listening experience with headphones. The most important thing when picking out a new pair of headphones is to figure out what you'll be using it for and what features are most important to you, whether it be noise cancellation or wireless capabilities. Then you can take a look at this list and hopefully one of these options will be just perfect for you and what you'll be using it for.