Headphones and earbuds have become a natural accessory for all mobile phones. They are the simplest source of good sound, and you can enjoy it whenever you want throughout a long day.
Quick List of the Best Headphones and Earbuds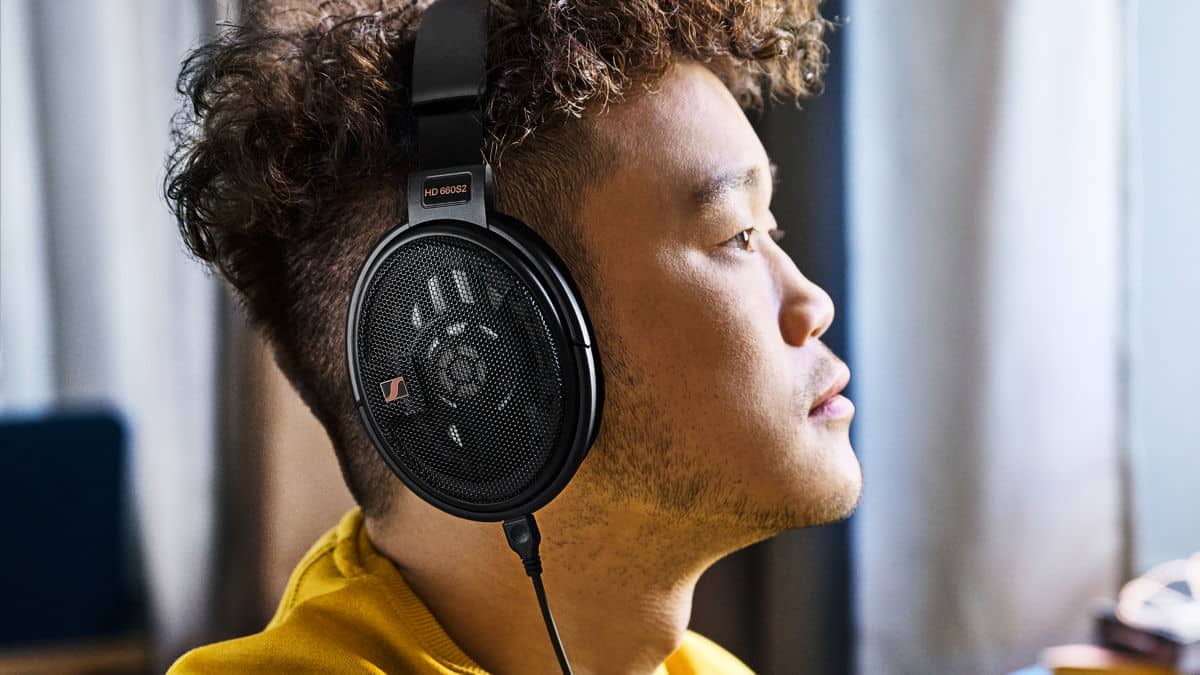 Some More Contenders for the Best Headphones and Earbuds of the Year
JBL Tune Flex
Huawei FreeBuds 5i
OnePlus Buds Pro 2
JBL Tour Pro 2
Jabra Elite 10
Technics EAH-AZ80
JBL Tour One M2
Beyerdynamic DT 900 Pro X
Audio-Technica ATH-WP900
Focal Utopia 2022
Winners of the Best Headphones and Earbuds of the Year 2023-2024
Sony WF-1000XM5
The Best Wireless Earbuds of the Year, Premium Category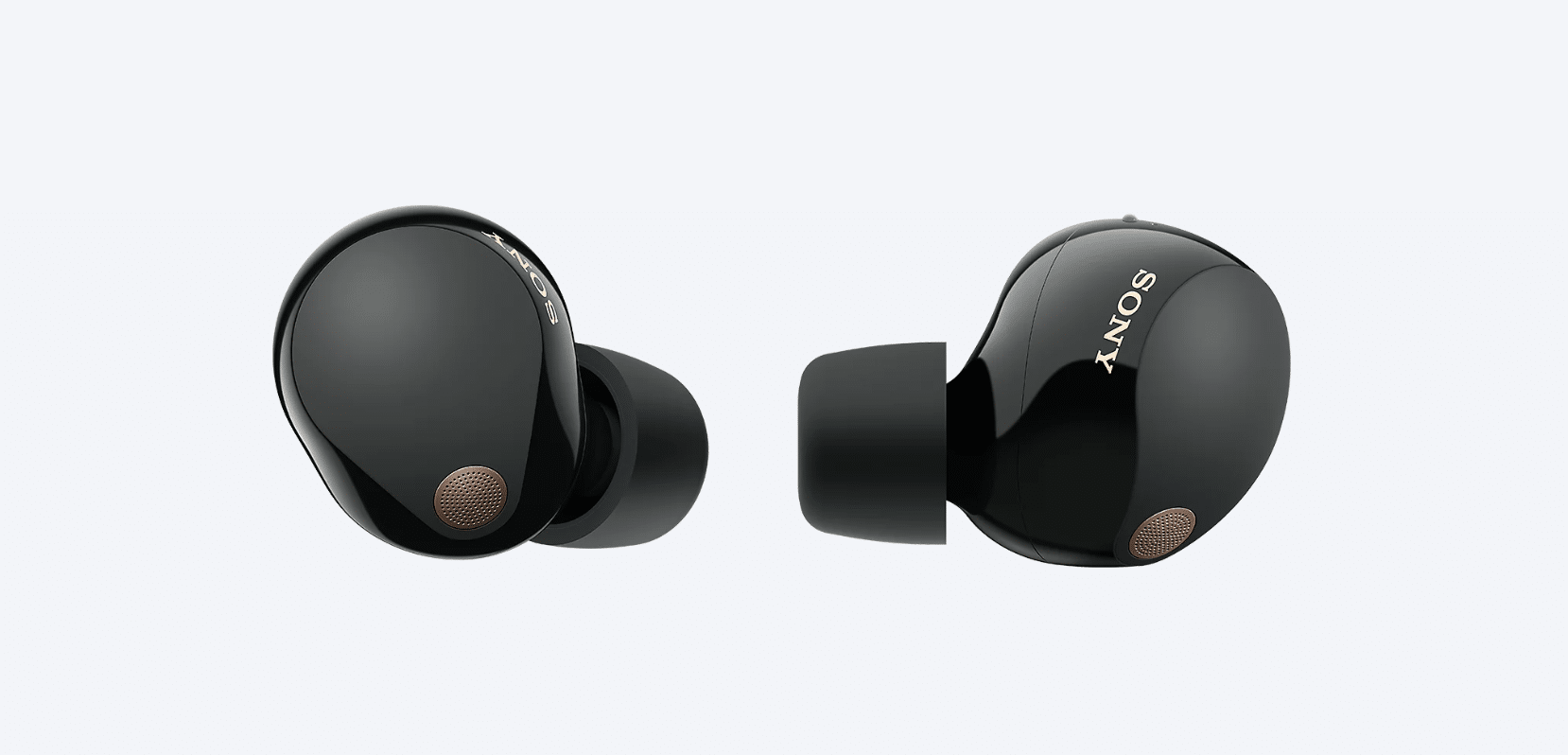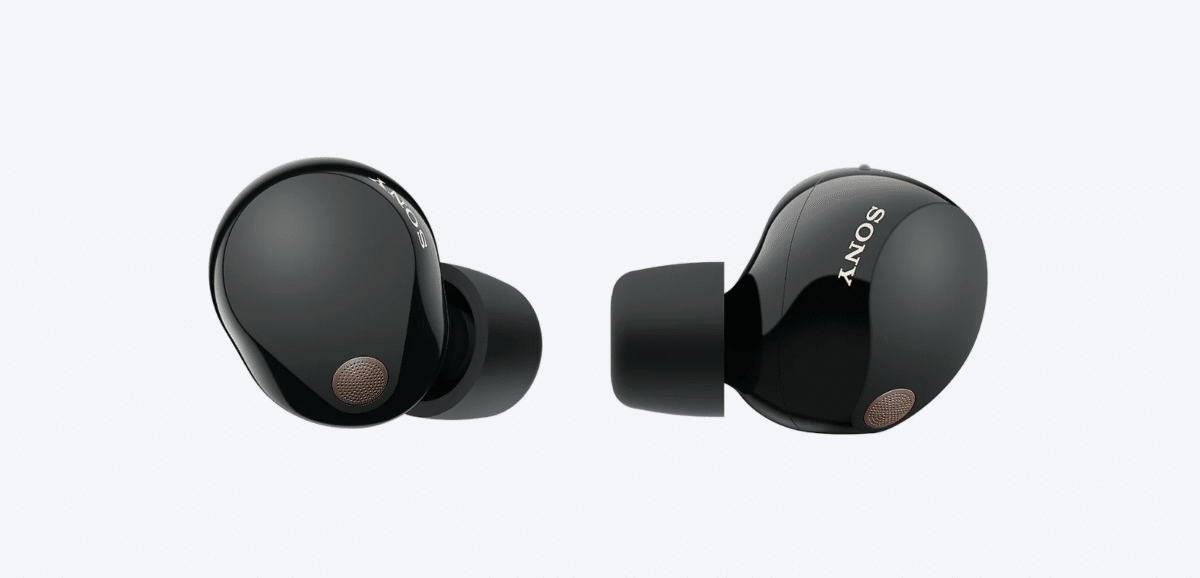 Best in Noise Cancellation
The Sony WF-1000XM5 takes the legacy from the popular M4 model and delivers even better noise cancellation and sound quality. With the WF-1000XM5, Sony has taken noise cancellation to a new level. Specifically, 20 percent better than its predecessor, if Sony's engineers are to be believed. With two chips and three microphones per earbud, the successor provides an impressive experience of silence and tranquility.
In terms of design, the WF-1000XM5 has become even more compact and lightweight. The earbuds are 25 percent smaller and 20 percent lighter than the M4, which ensures a comfortable fit and long-lasting comfort. With an IPX4 certification, they are relatively resistant to splashes of water and sweat and should withstand an active lifestyle.
Regarding sound quality, Sony has introduced a new component called the Dynamic Driver X. The diaphragm is rigid in the middle for better high frequencies, but soft along the edge for better bass. This is to stretch a bit further at both ends of the frequency range.
How the Sony WF-1000XM5 Sounds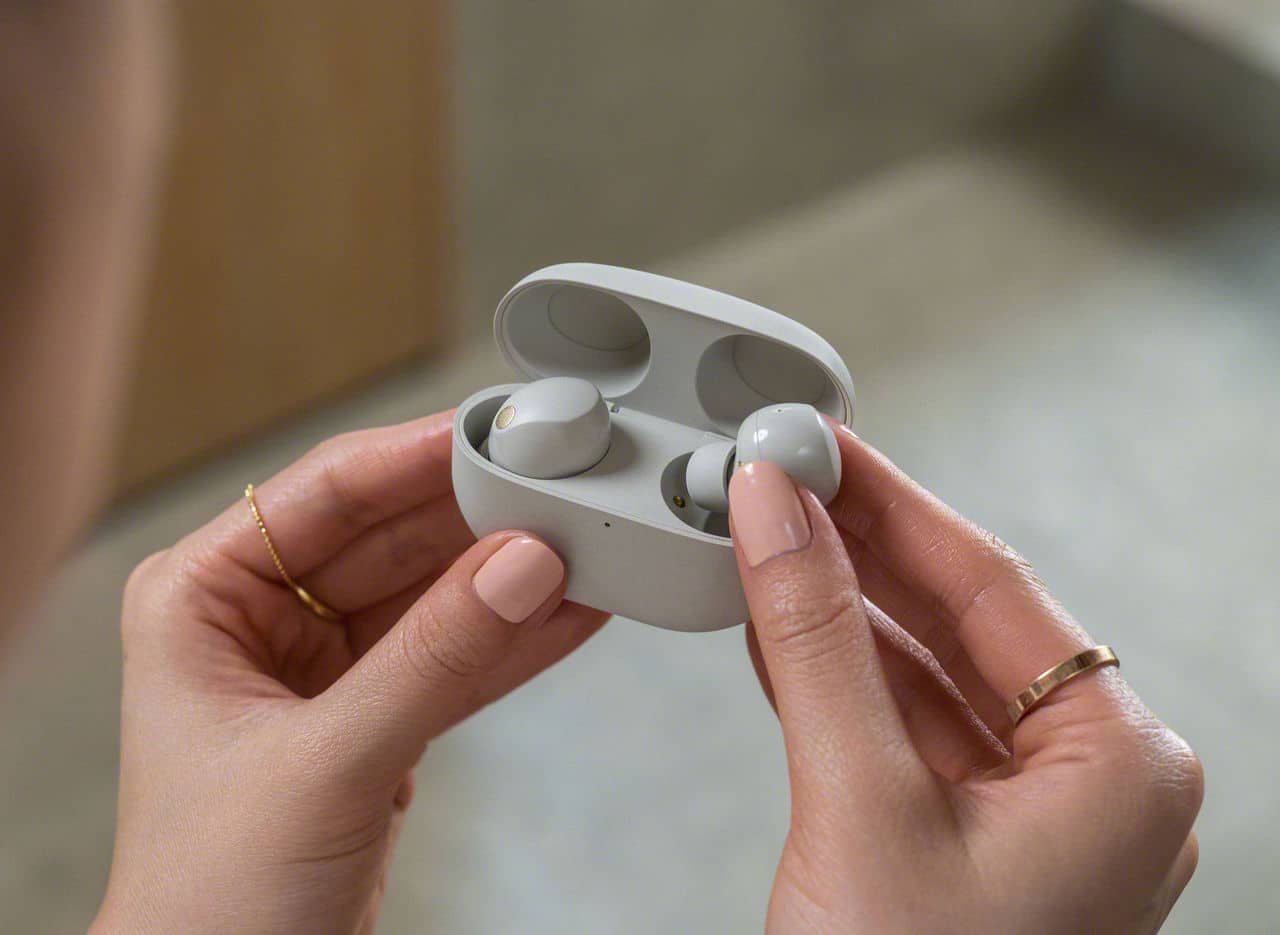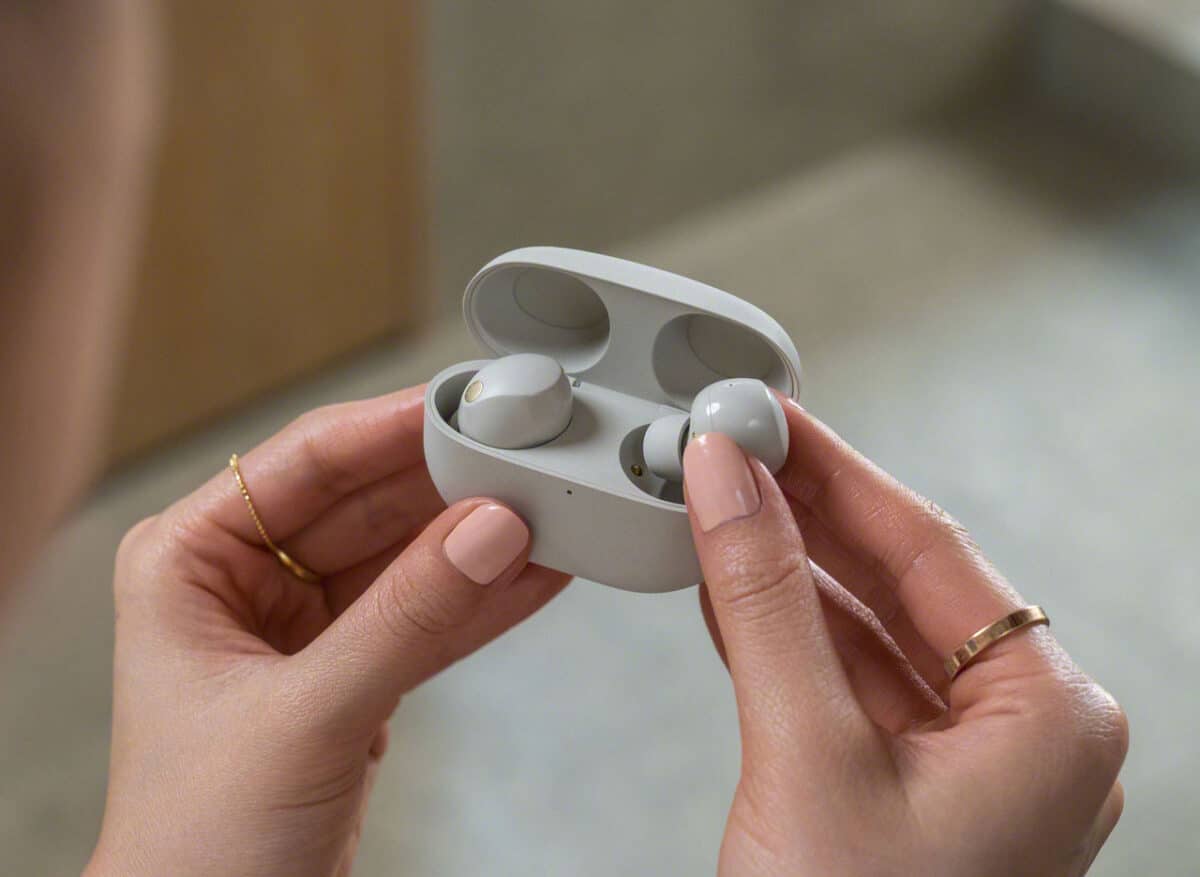 Sony brings out the qualities in the music very well. Pianos have a fantastic resonance, with rich tones and a clearly defined midrange. Rap also works really well, with clear vocals and strong rhythms.
The noise cancellation is the best in its class, and the best we have heard from any pair of earbuds. And while we probably have never heard any earbuds that work absolutely fantastically for calls, the microphones here pick up the user's voice better than others, especially in noisy environments.
if you're looking for the clearest and most detailed sonic performance on the market right now, then the WF-1000XM5 produce it, and by quite some distance.

–Whathifi.com
The WF-1000XM4 remains an excellent, musical pair of true wireless earphones, and with the WF-1000XM5, Sony has eked out an even better, clearer performance.

– Trustedreviews.com
Conclusion
The Sony WF-1000XM5 are the best earbuds in their class, especially if you want good noise cancellation and call quality. But even the sound quality is top-notch, especially after a little tweaking in the app to adjust the EQ. A real hit.
Sony WF-C700N
The Best Wireless Earbuds of the Year, Basic Category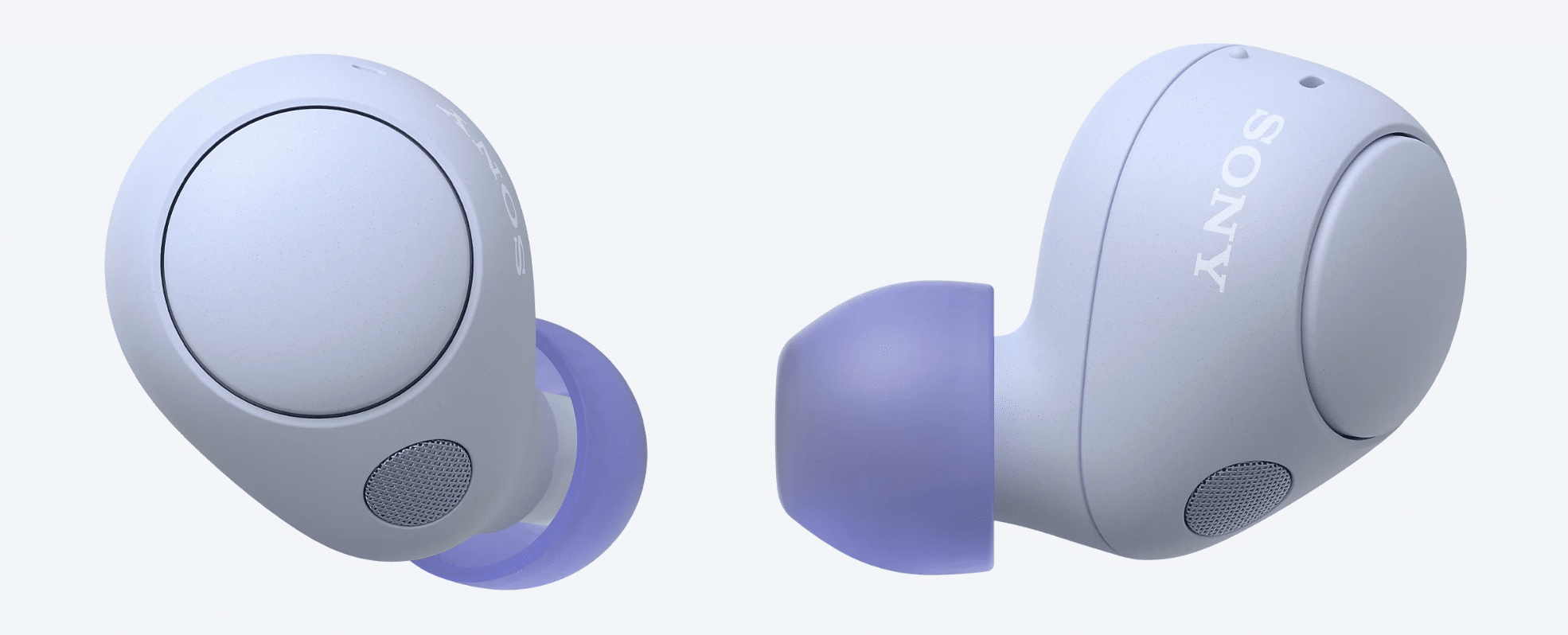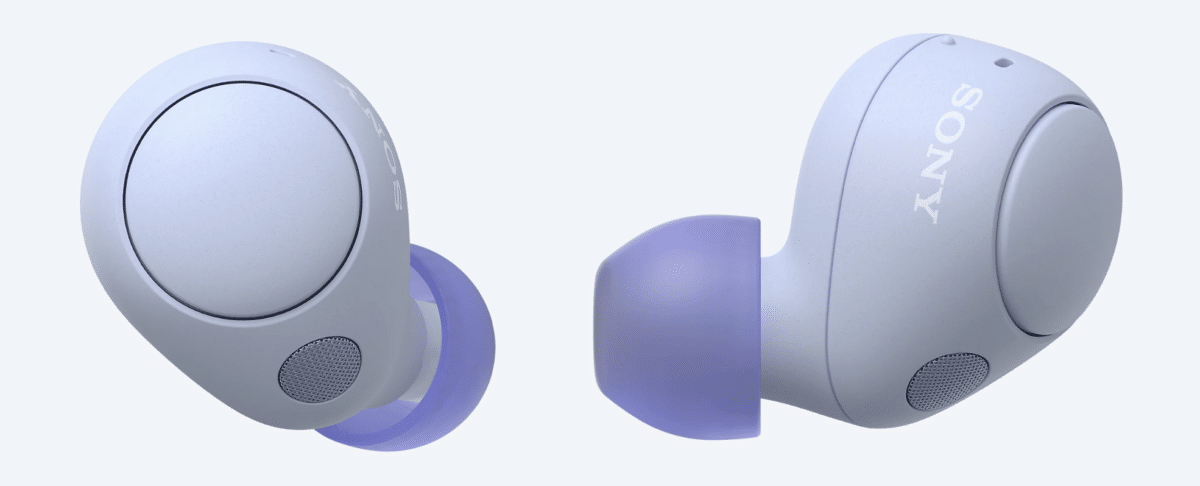 Best Overall Package
With the WF-C700N, Sony has taken its excellent budget model WF-C500 and added noise cancellation. The result is fantastic.
The Sony WF-C700N boasts an impressive battery life of 10 hours in the earbuds. The case extends the total playtime to 20 hours. Active noise cancellation is also present, and with it activated, the playtime is 7.5 hours in the buds and the same in the case.
The Sony Headphones Connect app provides access to various sound settings and a 5-band graphic EQ, which allows for personalization of the sound to one's taste. You can also customize the button functions; for example, I set the button on the left bud to toggle between noise cancellation and ambient sound.
Sony has not included the superior LDAC codec, but with an algorithm they call DSEE, the earbuds attempt to restore lost information in compressed audio.
How the Sony WF-C700N Sounds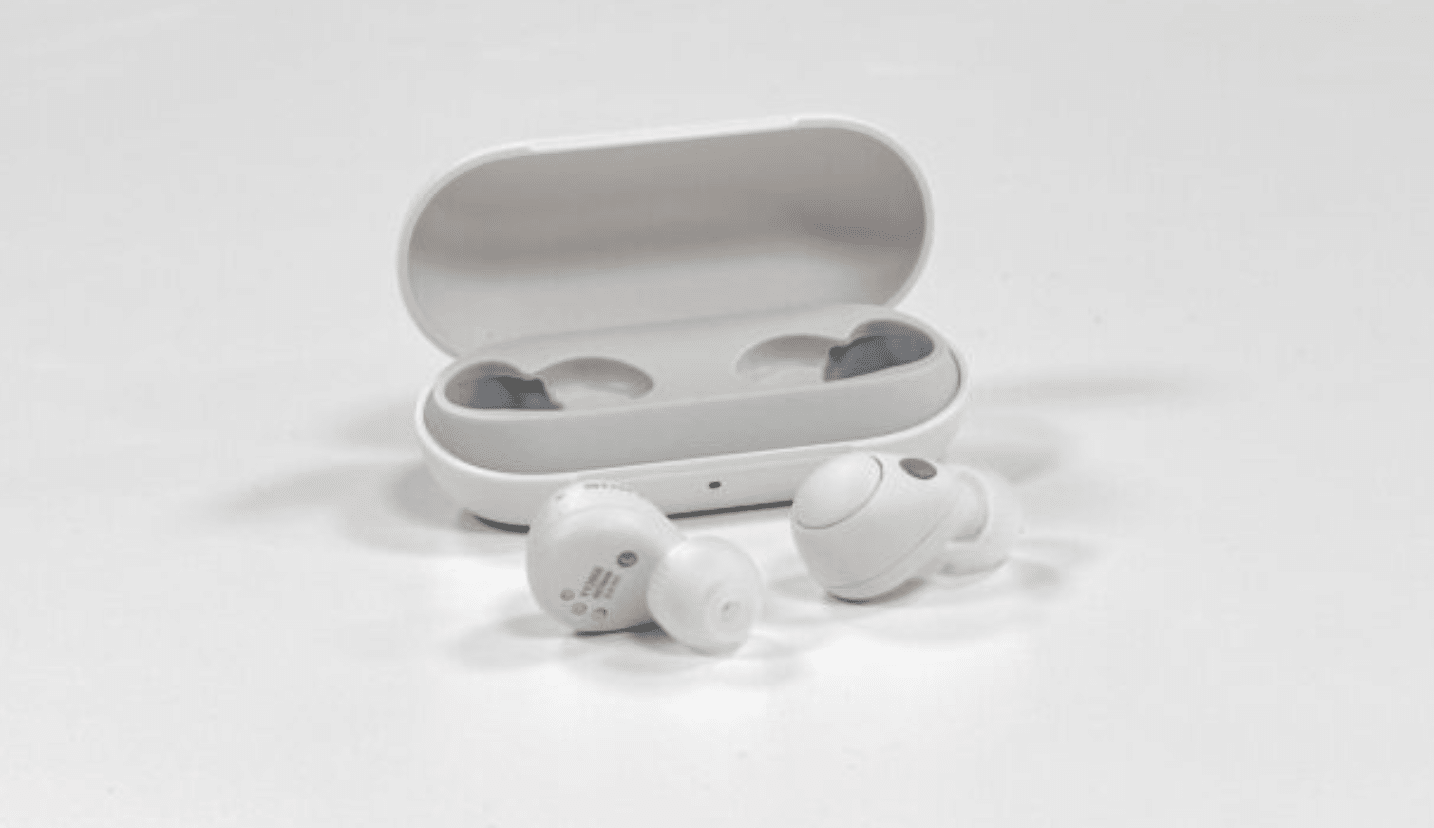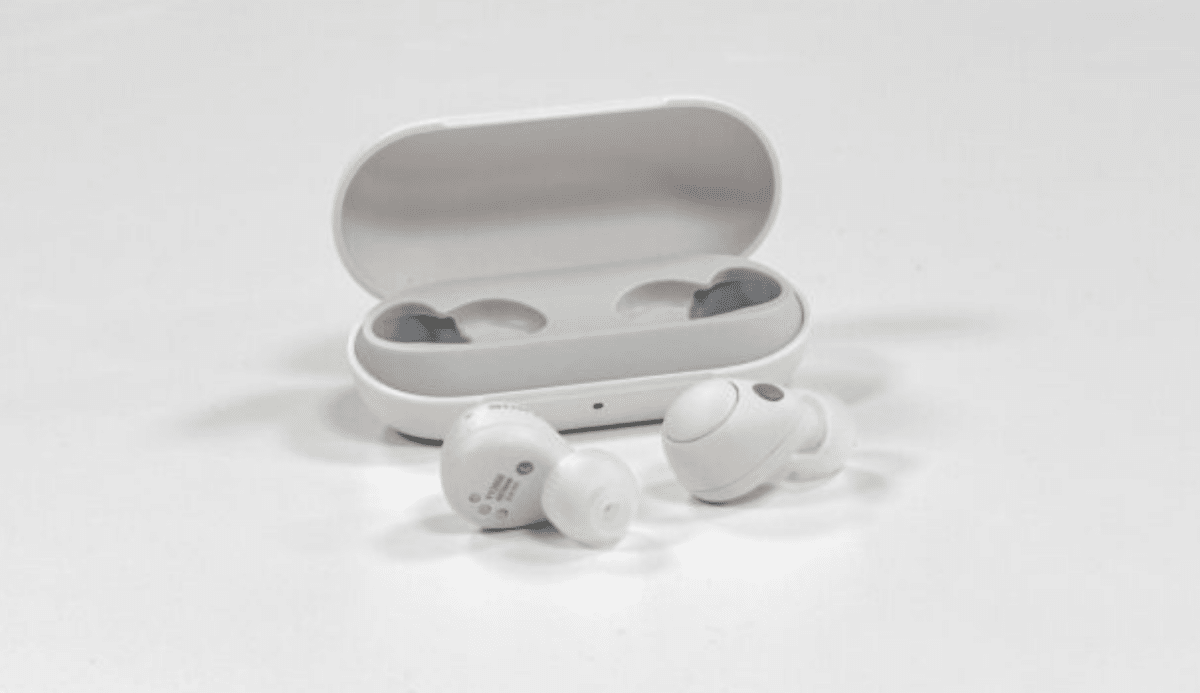 Right out of the box, the sound is pretty good. Vocals and instruments are clear; it sounds better than most others in its class.
I personally like more bass, but it shouldn't ruin the midrange. Therefore, I lower a bit at 400 Hz and instead increase Clear Bass, as Sony calls the deep bass range. At the same time, I reduce a little at 2.5 kHz and a tiny bit at 6 kHz to make the music a tad rounder.
This makes vocals very clear and distinct, without ever becoming sharp. The female group with the ironic name Boygenius comes through with clear vocals; it's audible when it's Phoebe Bridgers or one of the others singing.
You won't get much better sound than this, not even for twice the price. What you get for more money is mainly better noise cancellation, as that is an area where there is room for improvement.
I'll speak plain: for features, design and most-importantly sound quality, these cannot be bettered for the money.

– Becky Scarrott, Techradar
The WF-C700N offer a jump in quality compared to the WF-C500 and a taste of the performance of the WF-1000XM4 in a cheaper package. This puts them in a very strong position and makes them an easy recommendation at the money.

–Whathifi.com
Conclusion
If you don't want to pay too much for a pair of earbuds, it will be hard to find much better than the Sony WF-C700N. In fact, the sound is so good that it is essentially only the noise cancellation that improves if you double the price.
Sennheiser Accentum
The Best Wireless Headphones of the Year, Basic Category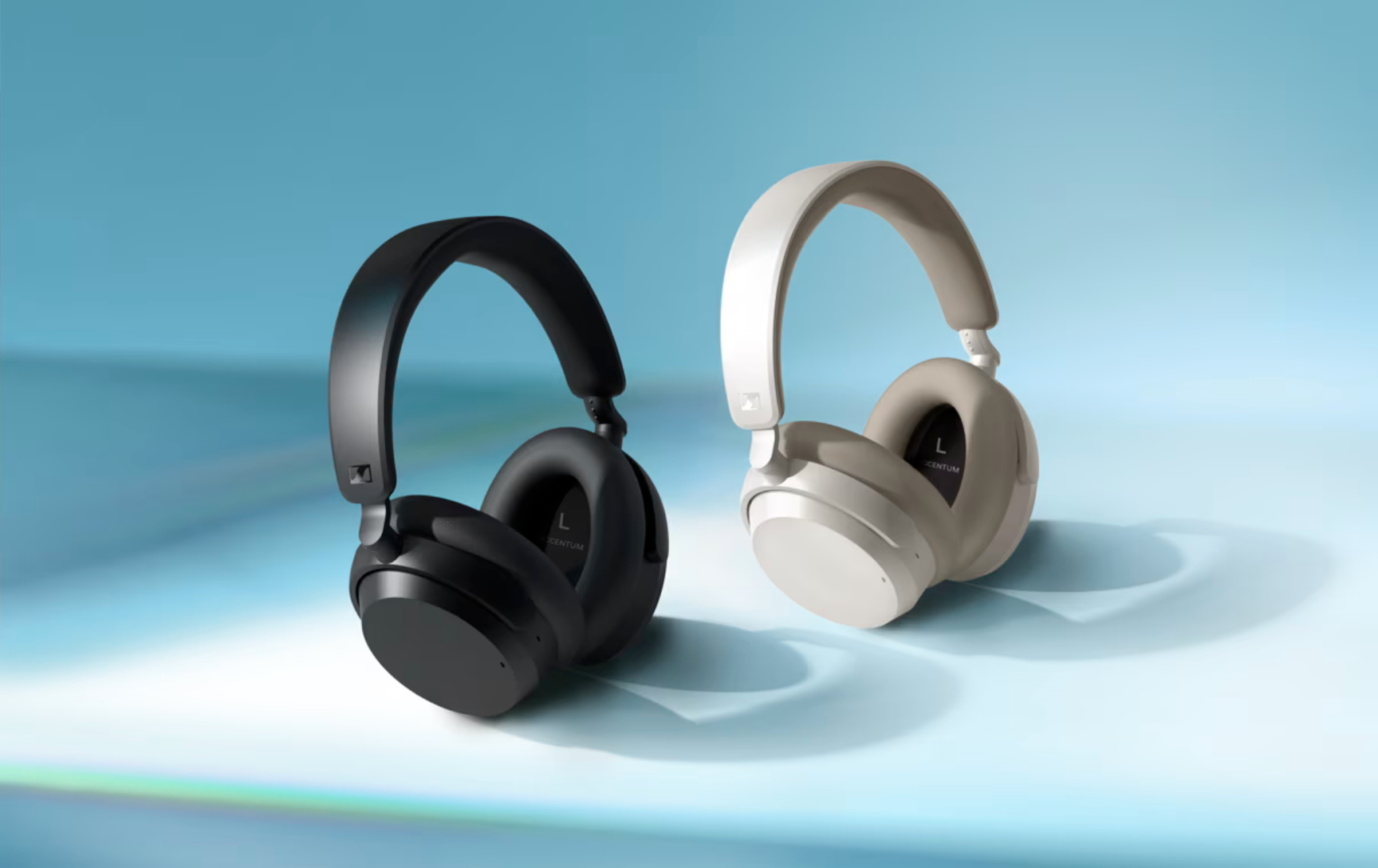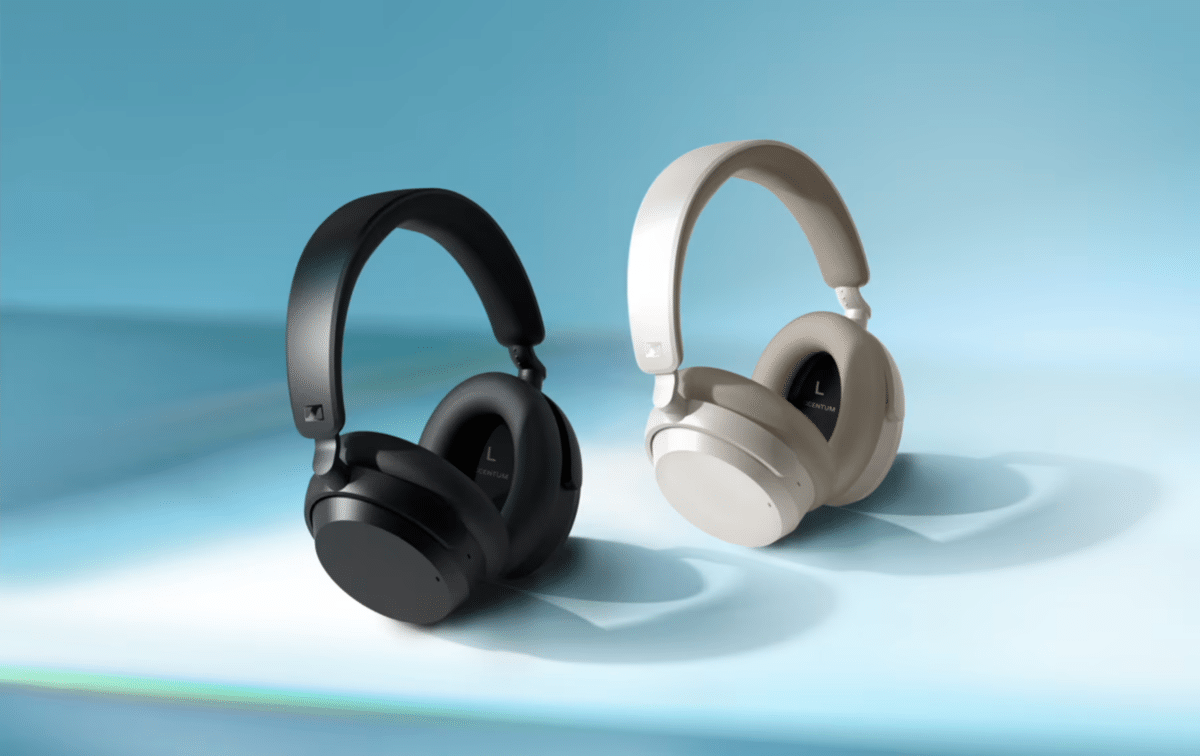 You Get a Lot for Your Money!
With the Accentum Wireless, Sennheiser promises a lot from its top headphones, at half the price. And they keep that promise.
The Accentum features 37 mm drivers and active noise cancellation. Sennheiser calls it hybrid noise cancellation because the ear cups have effective passive dampening, while the digital (active) dampening is the icing on the cake.
The headphones also have an ambient or transparency mode. It does the opposite of noise cancellation, amplifying the surroundings instead. This allows you to travel safer in traffic or have a brief conversation with someone in the office or on the street without having to take off the headphones.
The Sound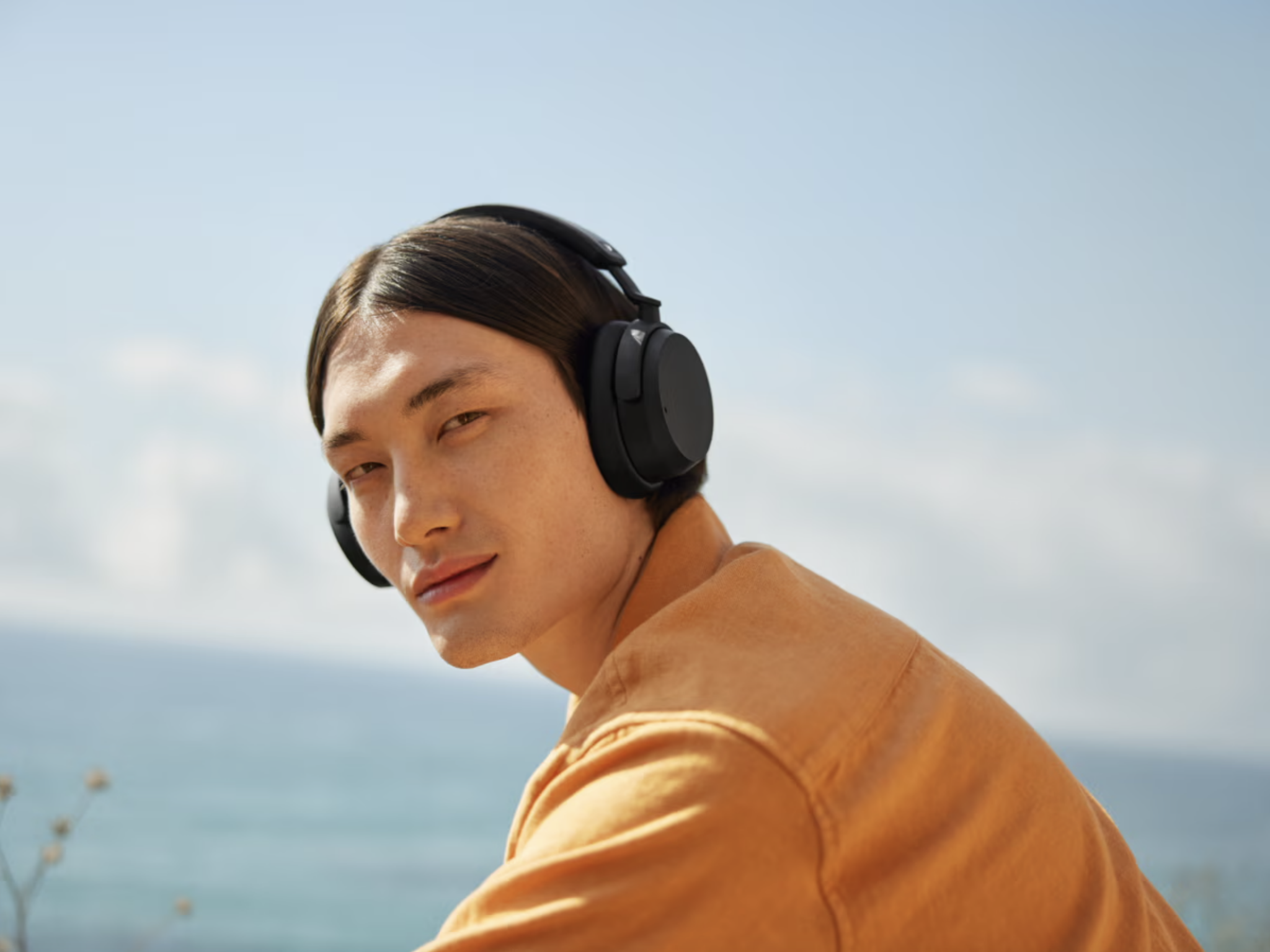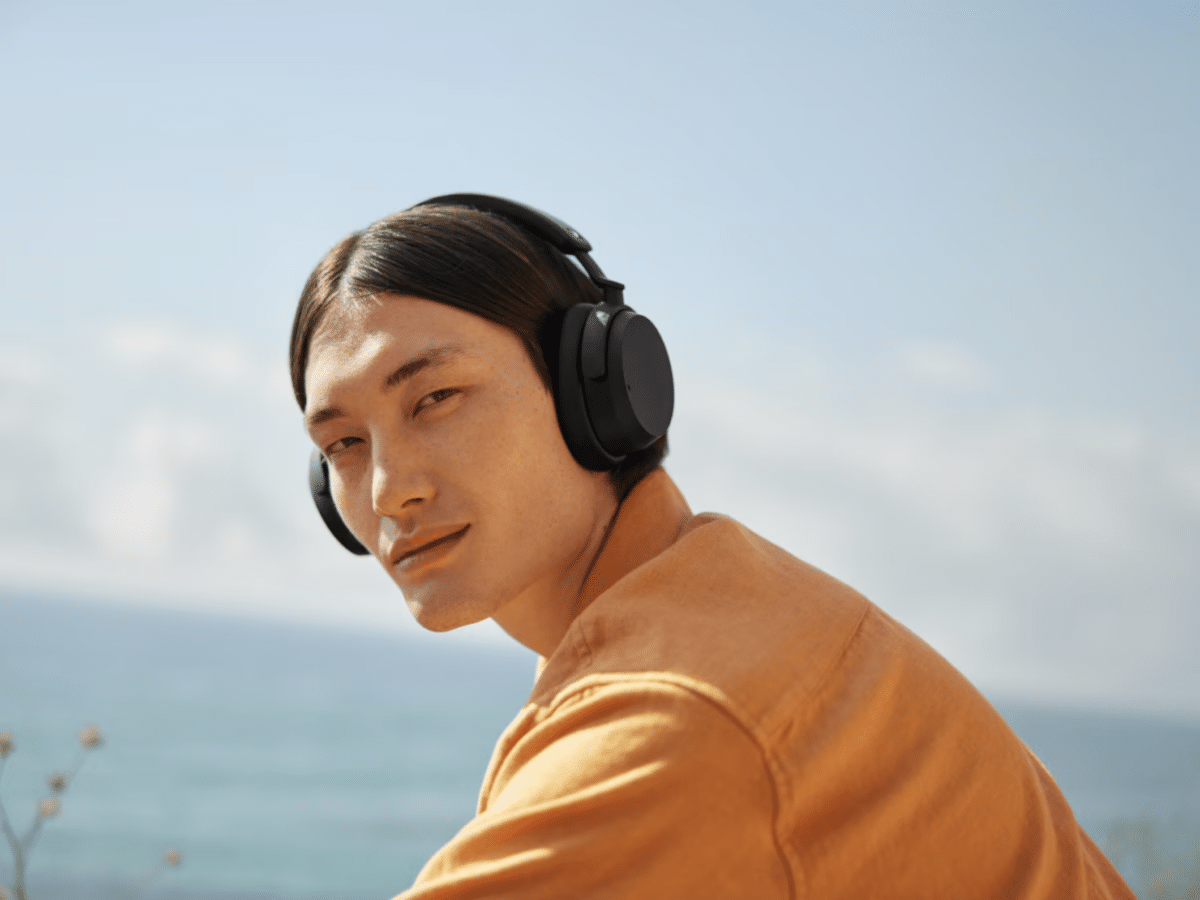 The headphones have an incredibly potent and rich bass and plenty of air at the top. You can let the sound be as it is and be satisfied. In addition, there is a 5-band graphic EQ in the app for more options. With the aptX HD audio codec, you also get one of the best sound transfers possible via Bluetooth.
You can also perform a sound test in the built-in Sound Check hearing test in the app. This adjusts the sound according to your preferences.
The sound is much better than what the price tag suggests, and the noise cancellation is nearly as good as that of premium-class headphones. This is thanks in no small part to the good passive noise cancellation from the cushions.
Not only do they offer good sound quality, but they also come with rock-solid features for a set of sub-$200 headphones. The only real drawback is the ANC, which is merely "okay."

-Christian Thomas, Soundguys.com
Sennheiser's Accentum Wireless headphones produce quality noise cancellation for the price and sound robust, despite some minor sculpting.

-Tim Gideon, Pcmag.com
Conclusion
The Sennheiser Accentum Wireless is a really good buy for just under $180. Here you get brilliant sound quality with a 5-band EQ and sound-enhancing codecs like aptX HD. The noise cancellation is almost hair-raisingly good considering the price, and you also get ambient sound and monitoring. The cups fit well around the ears, although they may squeeze a bit for those with glasses over time.
Overall, you get impressively a lot for your money with the Sennheiser Accentum Wireless.
Sennheiser HD660S2
The Best Headphones of the Year, Premium Category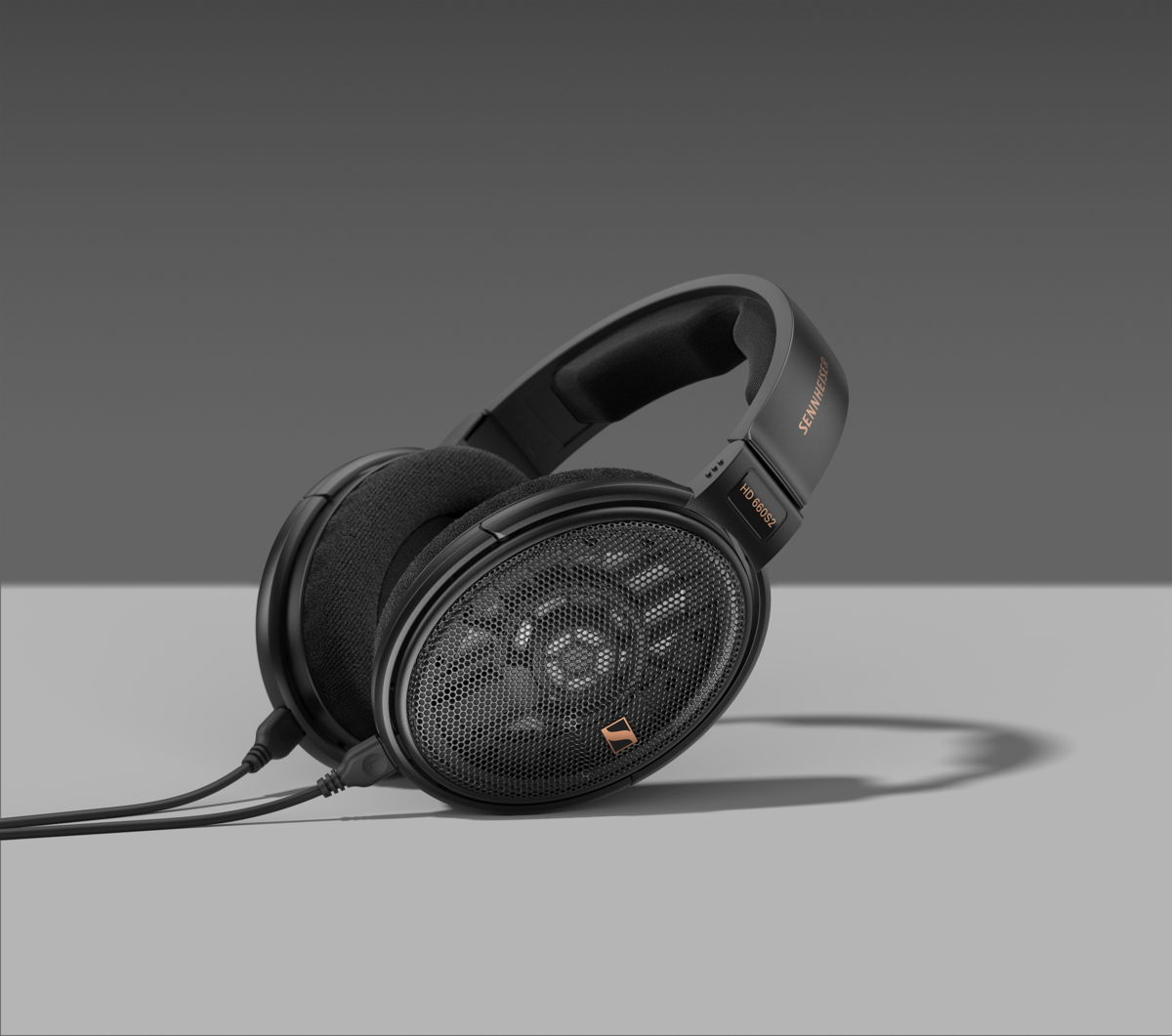 Headphones for Music Lovers
The best open-back headphones in the class come from Sennheiser.
Actually, there was never anything wrong with the Sennheiser HD660S. When we tested the headphones three years ago, we just wanted a bit more deep bass and more punch. Otherwise, we were very satisfied with an unusually silky and detailed sound image. The warm tonal balance might not have suited everyone's taste, but it was never tiring to listen to music through a pair of HD660S.
But as is well known, everything can be improved, and Sennheiser thinks so too. They simply asked customers if they were satisfied with their HD660S – and if not, what they would like to improve.
The Sound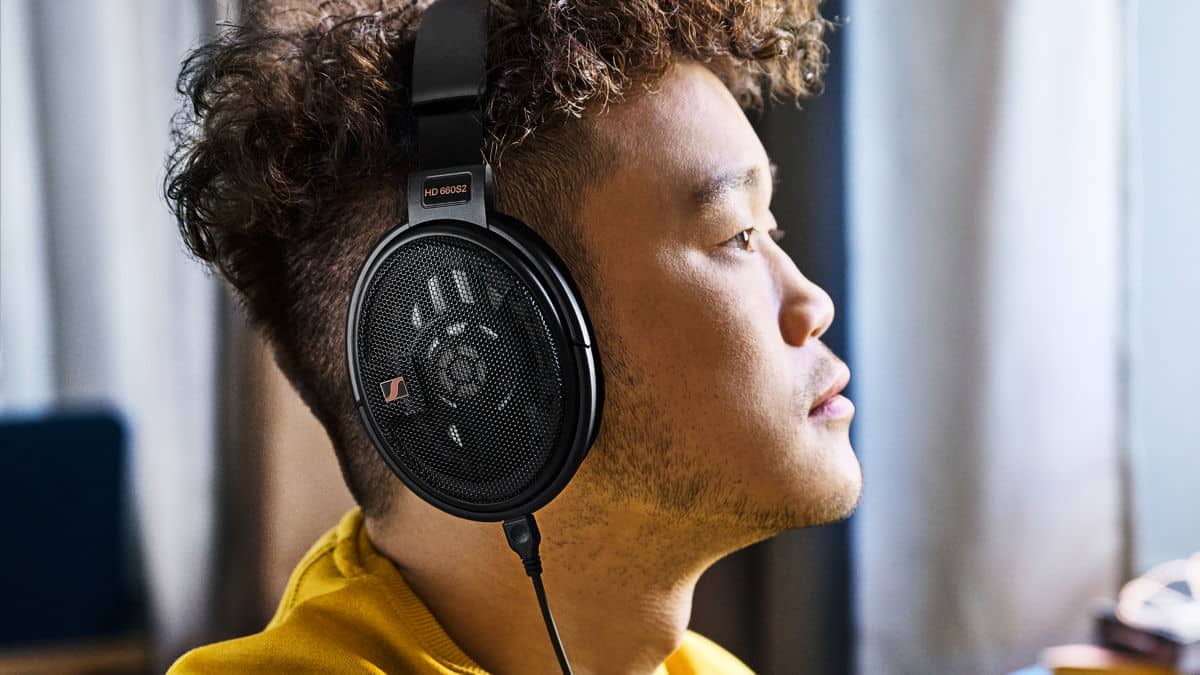 The result is the HD660S2, an updated but not new version. With a few subtle changes that have provided a subjectively better sound, at least in our ears.
Those who said no to a pair of HD660S because they thought the sound was too warm and rich, or those who are considering the more expensive HD800S but haven't made the purchase due to the price, should definitely listen to the HD660S2.
You also don't need an expensive headphone amplifier, as we originally thought, although it naturally helps. With the HD660S2 plugged directly into the Yamaha R-N2000A, it was quite obvious that the newcomers delivered a more open soundstage, with tighter and better-defined bass than the HD660S.
The latter can sound a bit too pronounced at the very top of the treble, with marked sibilants and a slightly sharper reproduction of, for example, cymbals. In the S2 version, the treble is better resolved, more refined, and more linear. You can play loudly without the S2 sometimes being piercing to the ears. They also reproduce the resonance with greater clarity.
The Sennheiser HD 660S2 are a really easy, uncomplicated listen. If you're a fan of acoustic or vocal-heavy tracks, you're going to love these over-ear headphones. Many will find the midrange worth the entrance fee alone. It's just a shame they're lacking when it comes to dynamics and punch in the bass department.

–Whathifi.com
If you're excited about the extra bass, the richer saturation, and even the tighter flex on your noggin, there's audiophile wonder to be had in the HD 660S2. Whether that's worth the extra coin is up to you and your wallet.

-Ryan Waniata, Wired.com
Conclusion
The Sennheiser HD660S2 is an incredibly successful update of one of our headphone favorites. They have a more open and transparent sound image than the HD660S, without radically changing the sound signature. You still get a pleasant and balanced sound image, with silky timbre and comfortable warmth, but here everything is tighter, better defined, and airier. The bass reproduction is more dynamic and goes deeper, the midrange is more open and transparent, and the treble is finer and more refined. In other words, there is nothing significant to criticize. The Sennheiser HD660S2 is a hit in its class.
Audeze MM-500
The Best Headphones of the Year, Highend Category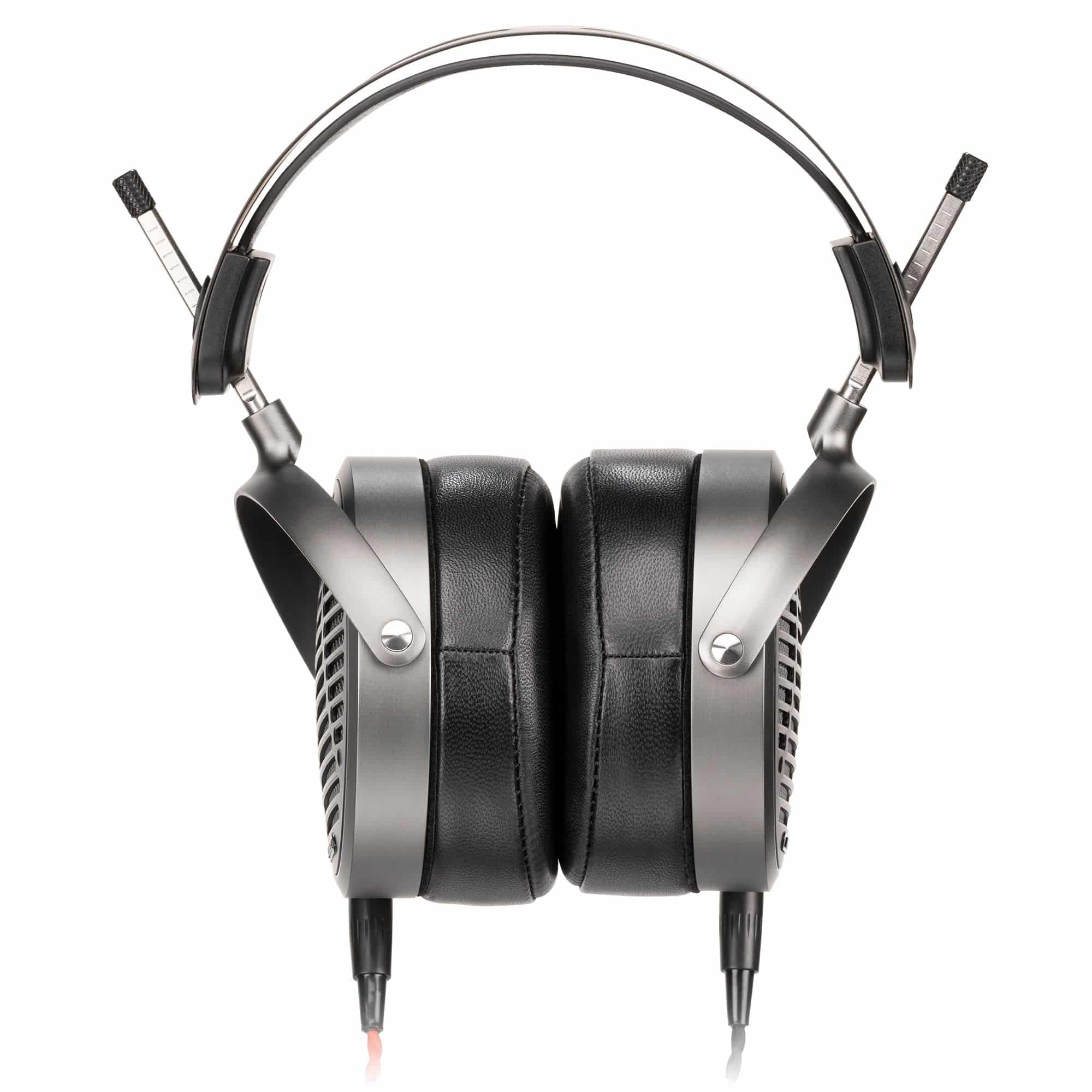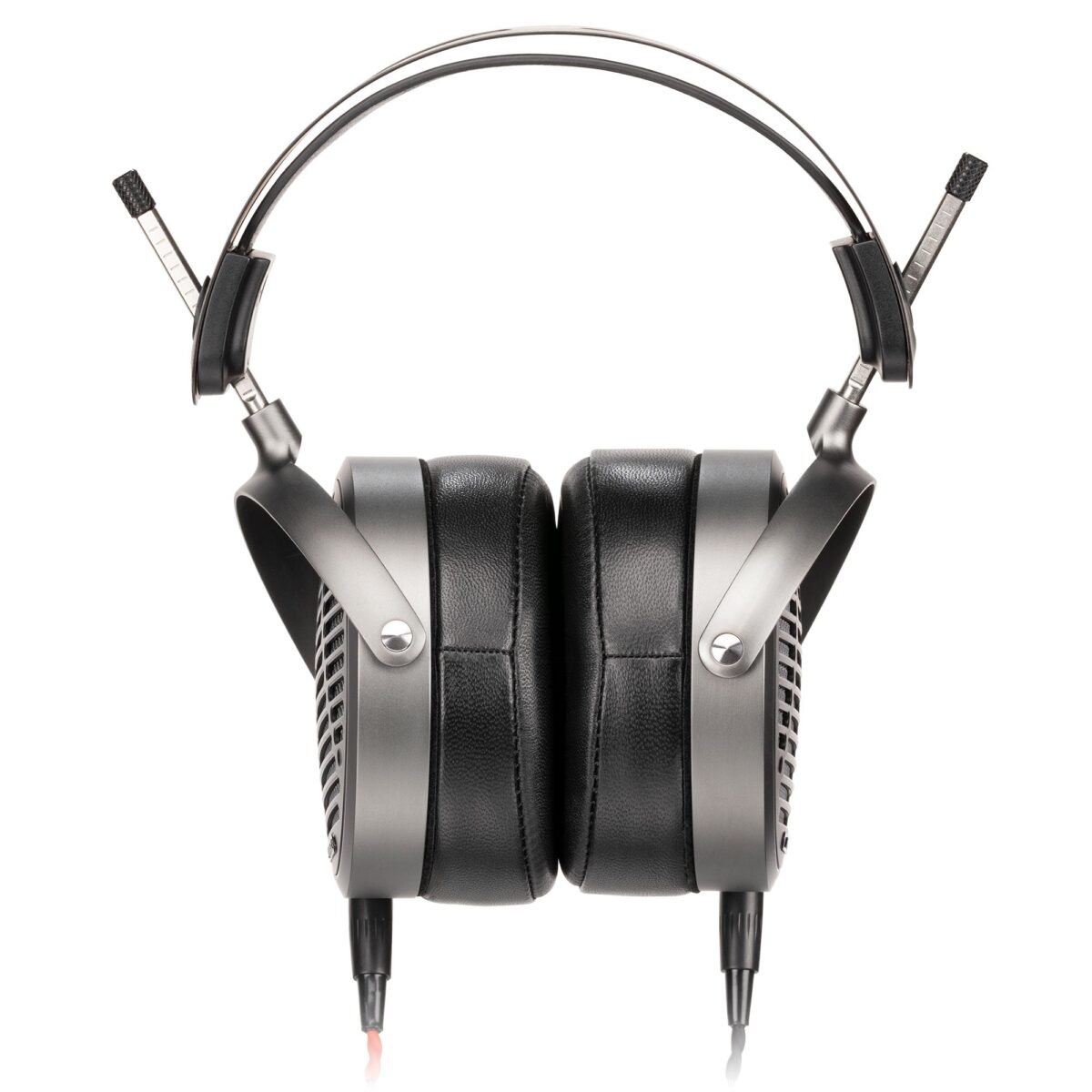 Audeze's Greatest Hit
The MM-500 has been developed by and for studio engineers to reveal everything in a recording. And it also brings pure joy to "ordinary people."
During the development of their first dedicated studio headphones, American company Audeze turned to Manny Marroquin from Larrabee Studios in Los Angeles. Hence the letters MM in the product name. He has fine-tuned the sound for greats like Beyonce, Lady Gaga, Rihanna, SIA, Eminem, Taylor Swift, and Alicia Keys – the list goes on almost endlessly.
For Manny, "world-class sound quality" is essential. Reliable sound that reveals everything in the mix from a pair of headphones that can also be used on the go, without an amplifier, when needed. You must be able to hear the music in its purest form, exactly when you need it, anytime and anywhere.
Audeze MM-500 is a pair of open-back headphones with planar magnetic drivers. These are often faster on transients than normal dynamic drivers.
The Sound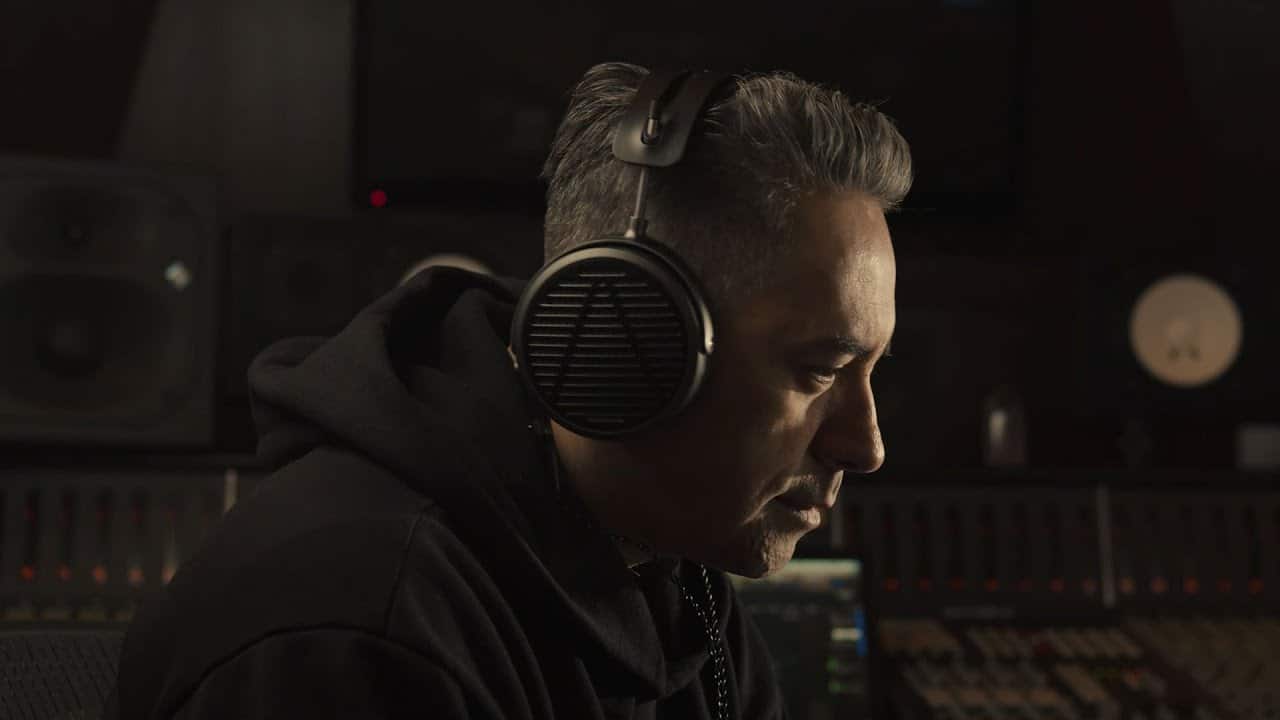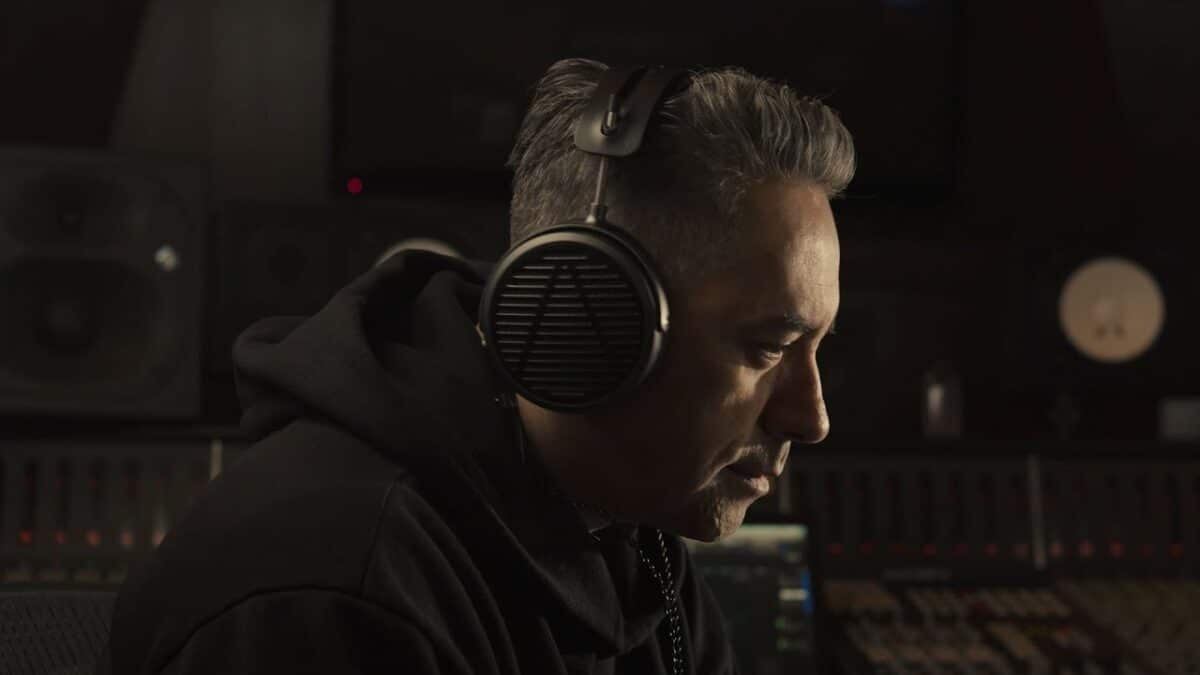 The MM-500 boasts a fantastic attack in rhythms and is also finer in the overtones than the LCD-X, another Audeze model. The MM-500 also has a more natural midrange and in that respect, it is more reminiscent of the top model LCD-5, which is twice as expensive.
Although the LCD-5 has even more microdetails in the overtones, the MM-500 has several advantages that will likely make some choose it over others. Not the least of which is that it costs less than half as much! The MM-500 also has a much larger midrange than Sennheiser's iconic HD 800 S.
A superb pair of headphones designed specifically for mixing, with a somewhat more forward sound than Audeze's LCD‑X.

-Sam Inglis, Soundonsound.com
The Audeze MM-500 headphones shine with their top-tier sound quality and comfortable design. If you prioritize audio excellence and comfort, they're worth the investment, but budget-conscious or highly mobile users might consider other options.

–Cracklingsound.com
Conclusion
The Audeze MM-500 has a neutral tone, with a dynamism and passion that more hi-fi manufacturers should aspire to. You get the truth with these headphones. The downside, of course, is that not all recordings sound good from the start and since the headphones are designed to reveal everything, that will also be heard. But good recordings offer so much more when you can bring out absolutely everything.
The headphones are comfortable enough to be used for several hours at a stretch, and they are light enough to be used even with fairly inexpensive equipment. But it is only with a proper amplifier and a good DAC that they truly flourish.
Focal Bathys
The Best Wireless Headphones of the Year, Highend Category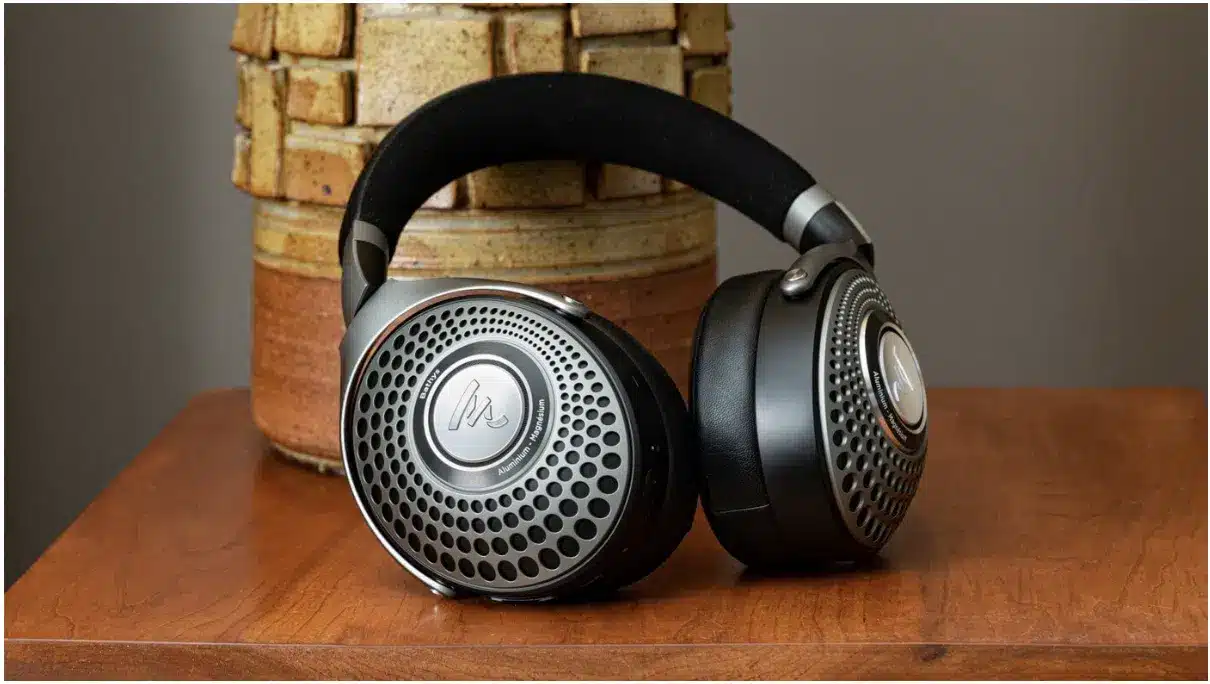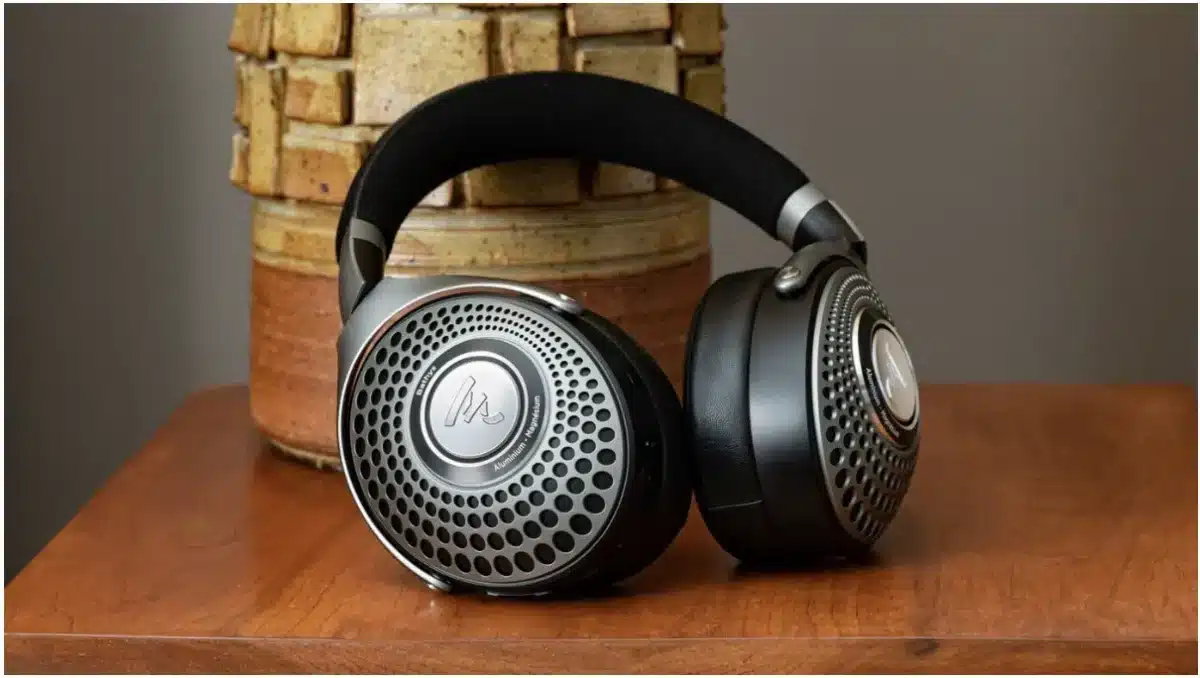 The Best Headphones
Focal Bathys is a "must-have" product with exceptional sound quality, amazing comfort, and brilliant noise cancellation. Focal Bathys really look insanely cool! Among the coolest I've seen of all wireless headphones, I must admit.
Focal Bathys features both active noise cancellation and Bluetooth 5.1 with multipoint connection (can be connected to two devices at the same time), and there is a special DAC mode. This allows the headphones to be connected to a PC or Mac with a USB cable, for genuine uncompressed digital hi-fi sound directly in. Up to 24 bit/192 kHz. They can also be fed with a completely ordinary analog audio cable.
How Focal Bathys Sounds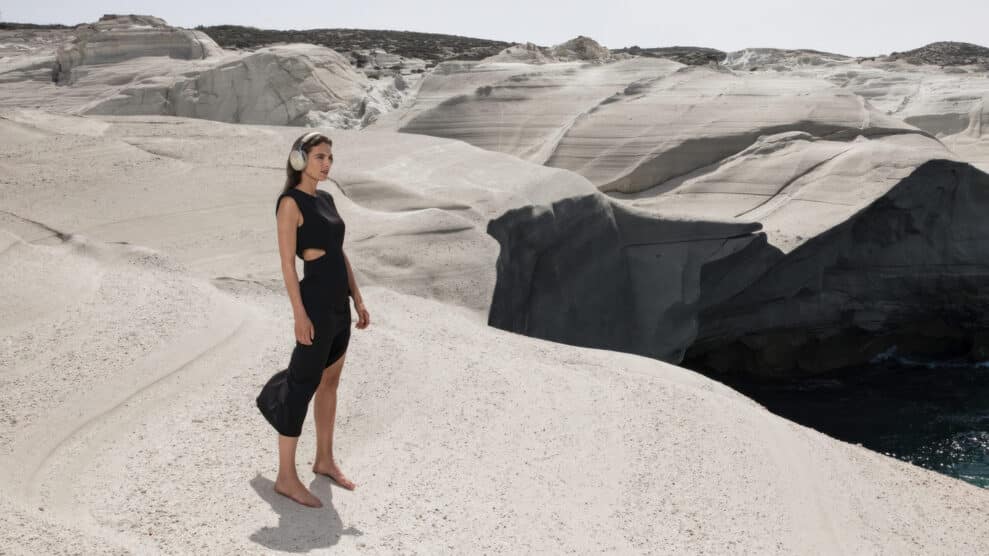 The music reproduced by Bathys is truly crystal clear. The treble is extremely detailed and distinct. Among the clearest I've heard from wireless headphones, without being sharp. Or rather: there are some slightly sharp sibilants here and there, and nasal vocals can be a bit much. Steve Winwood is an example of a singer who makes you want to turn down the volume…
Fortunately, it's easy to fix with the app's 5-band EQ. Lower 4 kHz by 4 dB, regain lost focus in the midrange by boosting 3 dB at 1 kHz. Then the sound remains clear, but a bit softer in the lower treble.
The bass, on the other hand, is fabulous. It's both deep and pleasant, without being bloated. It just adds that extra bottom that you miss in many other headphones. Just listen to the odd percussion in the new Björk song "Atopos." Here, pulsating clarinets go hand in hand with heavy rhythms in a strange soundscape that only Björk could come up with, and the Focal cups keep perfect control of everything. The pumping bass, amidst all the small details.
If you're looking for luxury wireless headphones that put sound quality ahead of everything else and and you like the honeycomb look of the Bathys, then they're easy headphones to recommend. Just don't expect them to be the best of the best when it comes to active noise-cancellation; you can get headphones with more powerful ANC for significantly less.

-Tucker Bowe, Gearpatrol.com
If you're a traveling audio nerd who wants the best-sounding, most convenient noise-canceling headphones, these are the creme de la creme. They're easier to take with you than any high-end wired headphones, and they sound as good as many wired pairs I've tested that cost the same price.

-Parker Hall, Wired.com
Conclusion
Focal Bathys are a pair of truly luxurious headphones that exude quality and finesse. Sure, they cost a bit, but Focal hasn't taken any shortcuts with cheap plastic or other inexpensive materials either.
The fit is exemplary, the noise cancellation is extremely good – albeit not the best in its class – and the total experience is probably the very best we've encountered with a pair of wireless headphones. Simply fantastic.
Also available as Focal Bathys Dune
Bowers & Wilkins Px7 S2e
The Best Wireless Headphones of the Year, Premium Category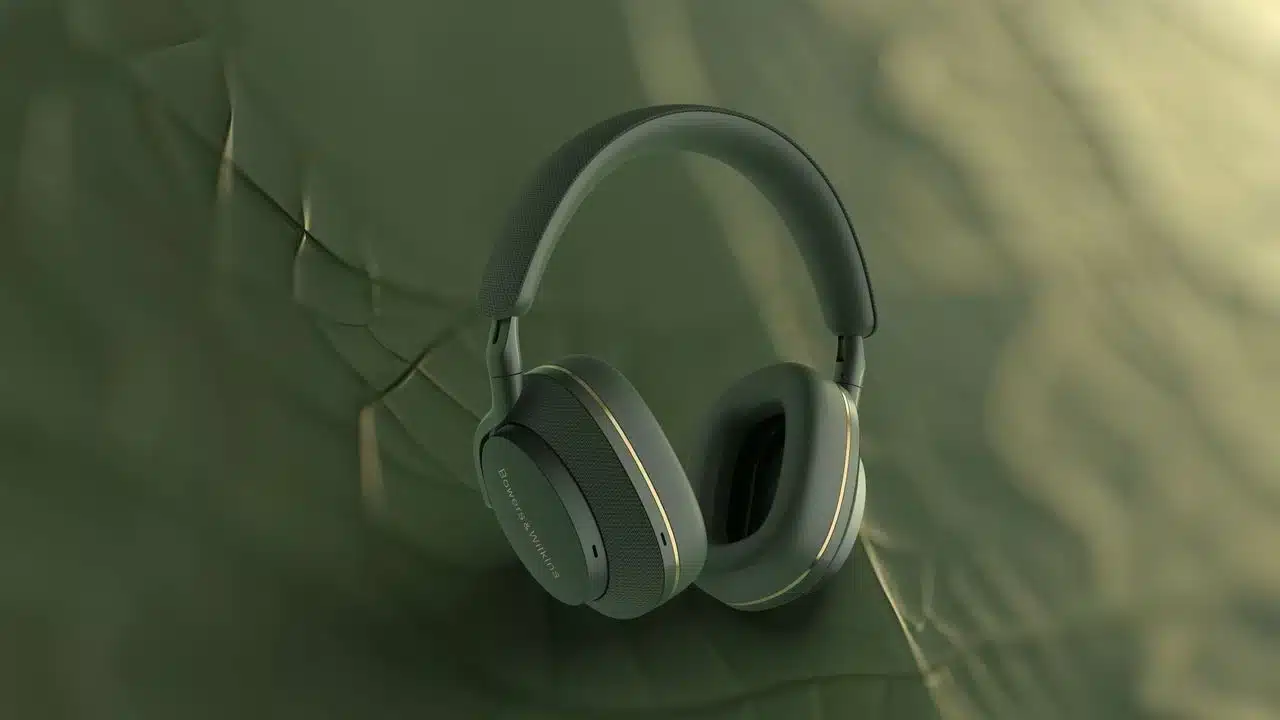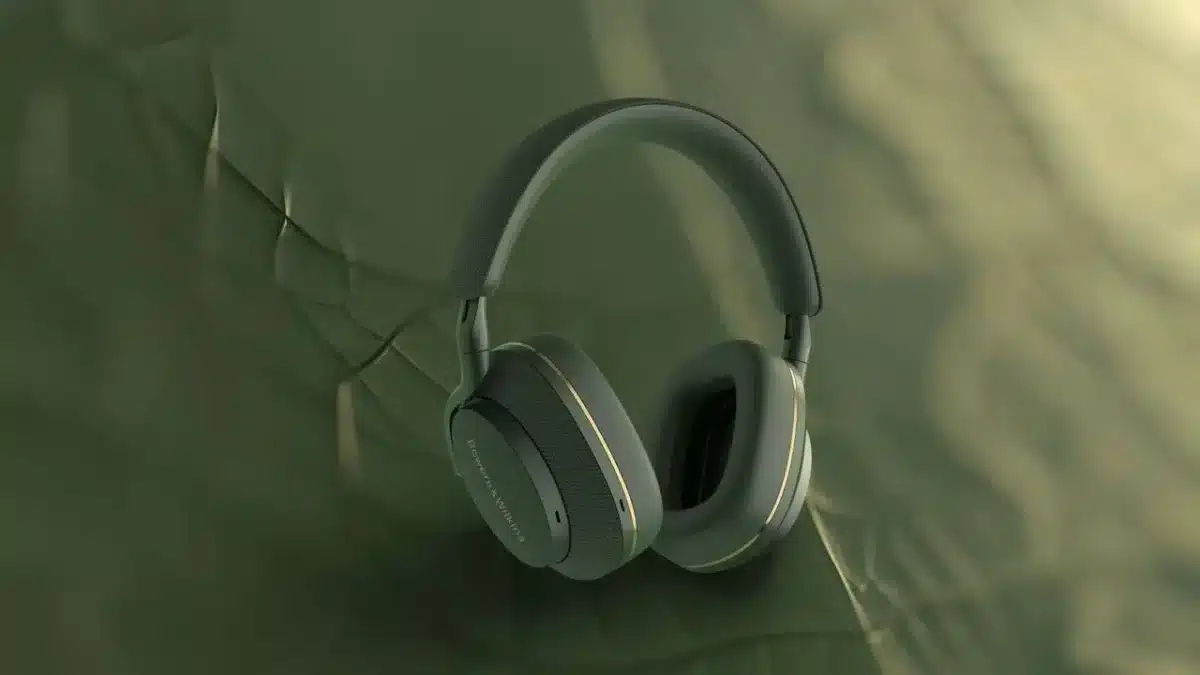 The Best Have Gotten Better
The predecessors were already the most sonorous headphones in their class. The new Px7 S2e are even better. Bowers & Wilkins have retired their best headphone model in its price range, the Px7 S2.
Now they are replaced by the Px7 S2e, where the letter e stands for evolved. B&W has not claimed that this is a completely new model, which is good. Because darn it, it's the same. Same speaker elements, same sound codecs, same battery life. And the same appearance and fit.
Even the quick pairing with Android is the same as last time; on the whole, there isn't much that's new here at all.
The difference is mainly in the DSP, which is more powerful and advanced. However, I have a feeling that the reason B&W has switched to a better DSP is that they want to be more future-proof, so that they can, for example, eventually upgrade to support spatial audio in the future. Hopefully with Dolby Atmos.
The Sound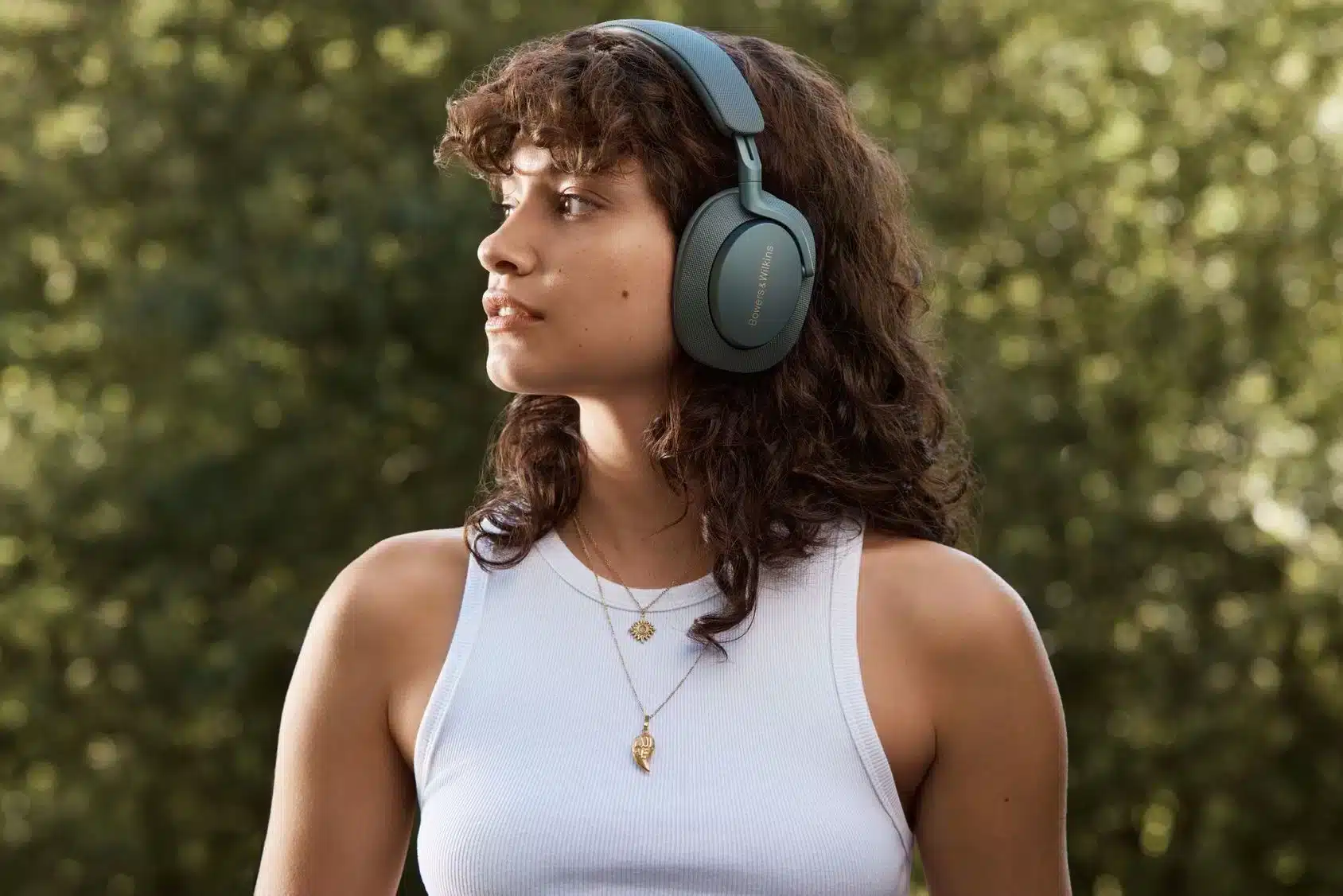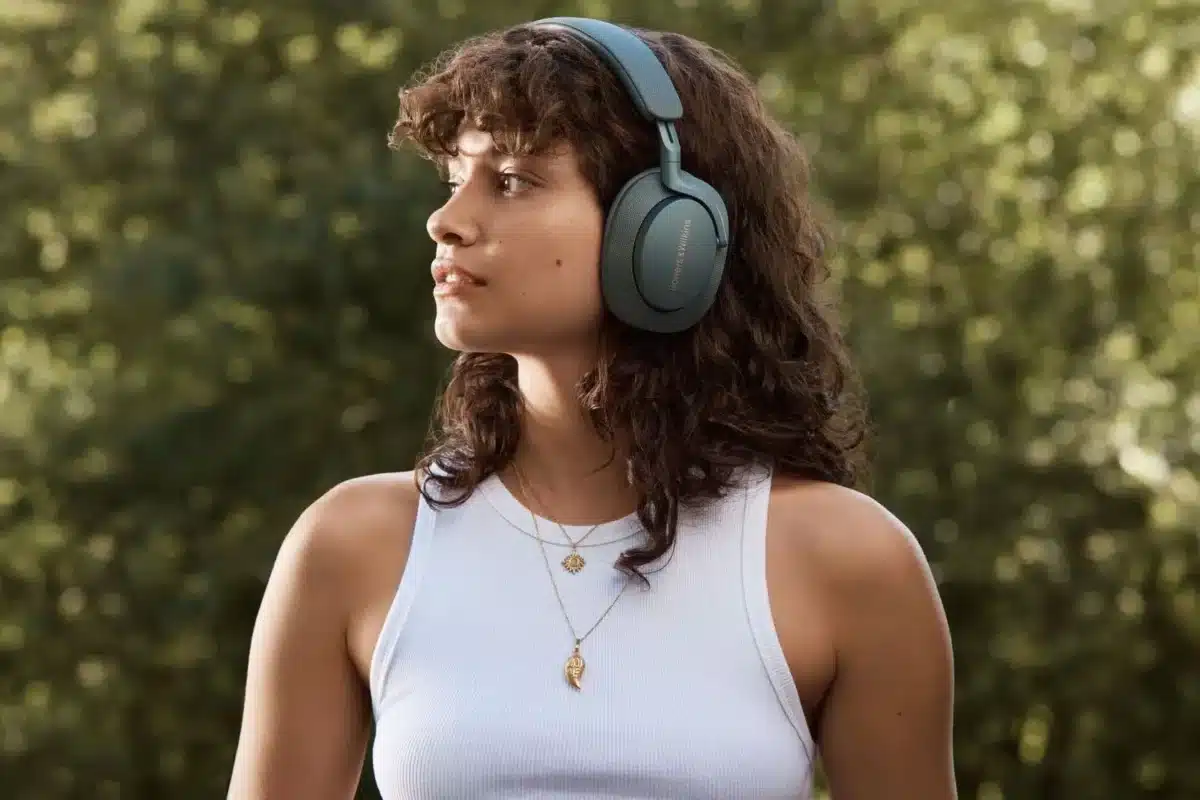 The sound is unmistakably Bowers & Wilkins. The music has a lovely warmth, while there is nice control over the dynamics. There's good speed on the transients, maybe even better than before and much better than archrival Sony WH-1000XM5.
The guitar body rings out nicely and the vocals are beautiful and airy in the middle. The characteristic rasp in Bruce Springsteen's voice is sharp and fine, without stealing too much attention from the rest of the vocal tone.
Ultimately, Bowers has succeeded in tweaking its five-star formula to squeeze even more performance out of its mid-range wireless headphones.

–Whathifi.com
At $400, the Bowers & Wilkins PX7 S2e are a luxury pair of headphones and deliver on that in nearly every way. They're well-built, elegant, and sleek, and are stylish and low profile enough to wear out of the house as a daily driver. The sound quality and ANC are the best yet, so while there's no spatial audio here, the core of the experience and remaining feature set goes toe-to-toe with the best wireless headphones under $500.

-Christopher Coke, Mmorpg.com
Conclusion
The Px7 S2e has amazing comfort, a solid premium feel, and a sound quality that few can match. Unless one goes up even more in price, of course. But if sound quality is more important than the very best noise cancellation (which is very good here too), then these are probably the best headphones in this price range right now.
Why Headphones?
Not everyone realizes this, but a pair of good headphones can give you a much better sound experience for the money than a pair of speakers. This is because you eliminate the room's impact on the sound and instead get the closest thing to a direct injection of music.
The headphone jungle today is dominated by wireless headphones and earbuds, and it is starting to become hard to find any without noise cancellation. Simply because we want it, whether we are sitting on a train, on a plane – or in any other environment surrounded by noise. Noise that we want to get rid of, and that active noise cancellation largely removes for us.
Headphones or Earbuds?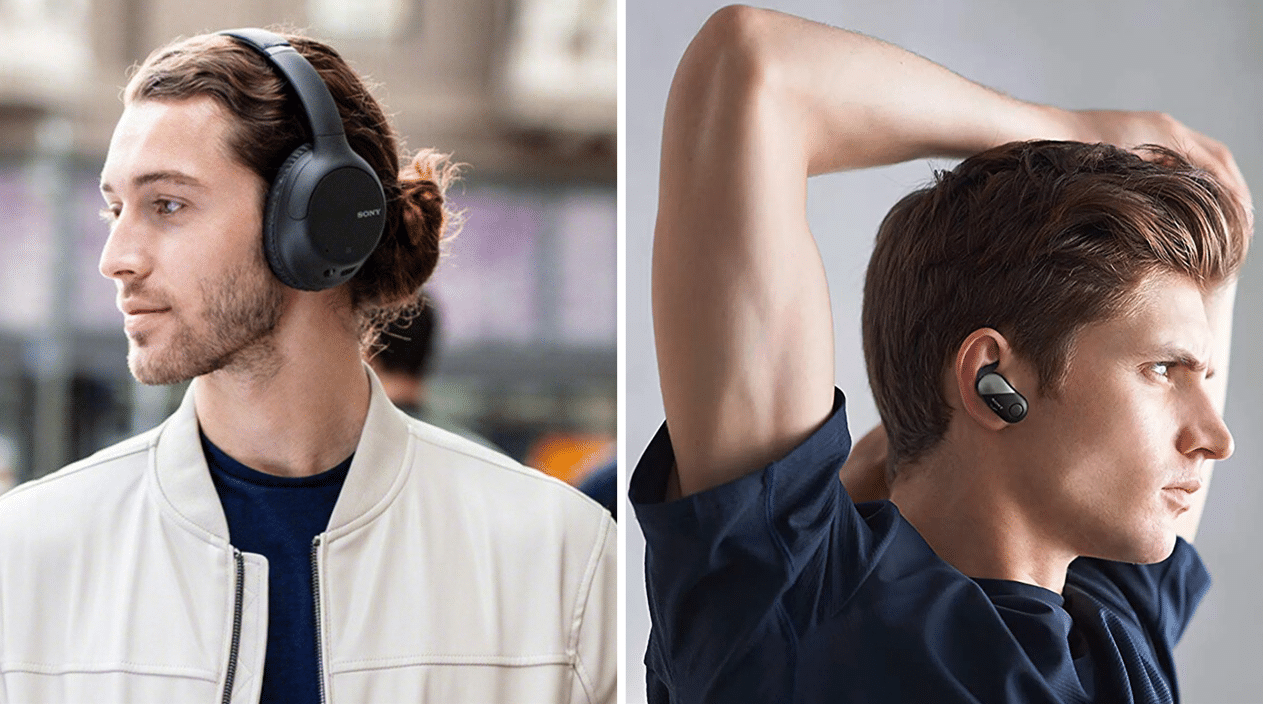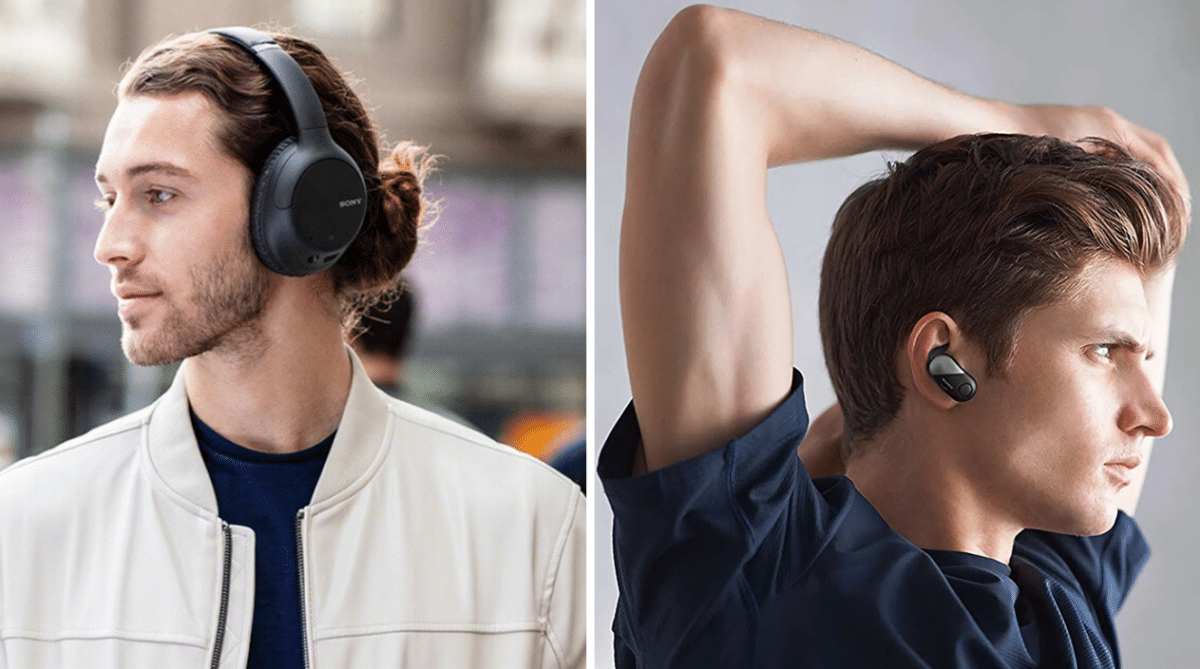 If you want the very best noise cancellation and something that is easy to put on and take off, headphones are still preferable to earbuds. They often have better sound – but not always – and the battery life is often even better in a pair of headphones. The comfort can also be better since you don't need to wear something that blocks the ear canals. A pair of headphones also isn't dependent on the shape of the wearer's ear canals to fit well. Even though the shape of the head obviously plays a role in the fit, you at least avoid the risk of the product falling out of the ear, never to be seen again.
However, wireless earbuds are by far the most sold headphones on the market. The main reason is, of course, that they are so much more portable. In addition, they give a much more minimalist impression when moving among people. When they are often cheaper, and one sees how good the best ones have become, it's not surprising that more people prefer earbuds to headphones.
The More Affordable Have Gotten Better
Whether you're looking for earbuds for everyday use or for working out, or if you prefer a pair of headphones on your head – wireless or wired, open or closed – we have the best tips for you right here.
Last year we tested a lot across all price ranges, and although this year, just like last, we have seen price increases due to high inflation, there is a lot of good value to be found in the lower end of the price spectrum.
Improved Noise Cancellation
Especially among noise-cancelling headphones, we've noticed that the noise cancellation itself has improved. This applies of course to the top models, but even the more affordable headphones and earbuds have received good filtering.
The sound quality has also started to become very good among wireless headphones, and now you can actually get lossless CD quality over Bluetooth – with aptX Lossless!
Some Still Want a Cable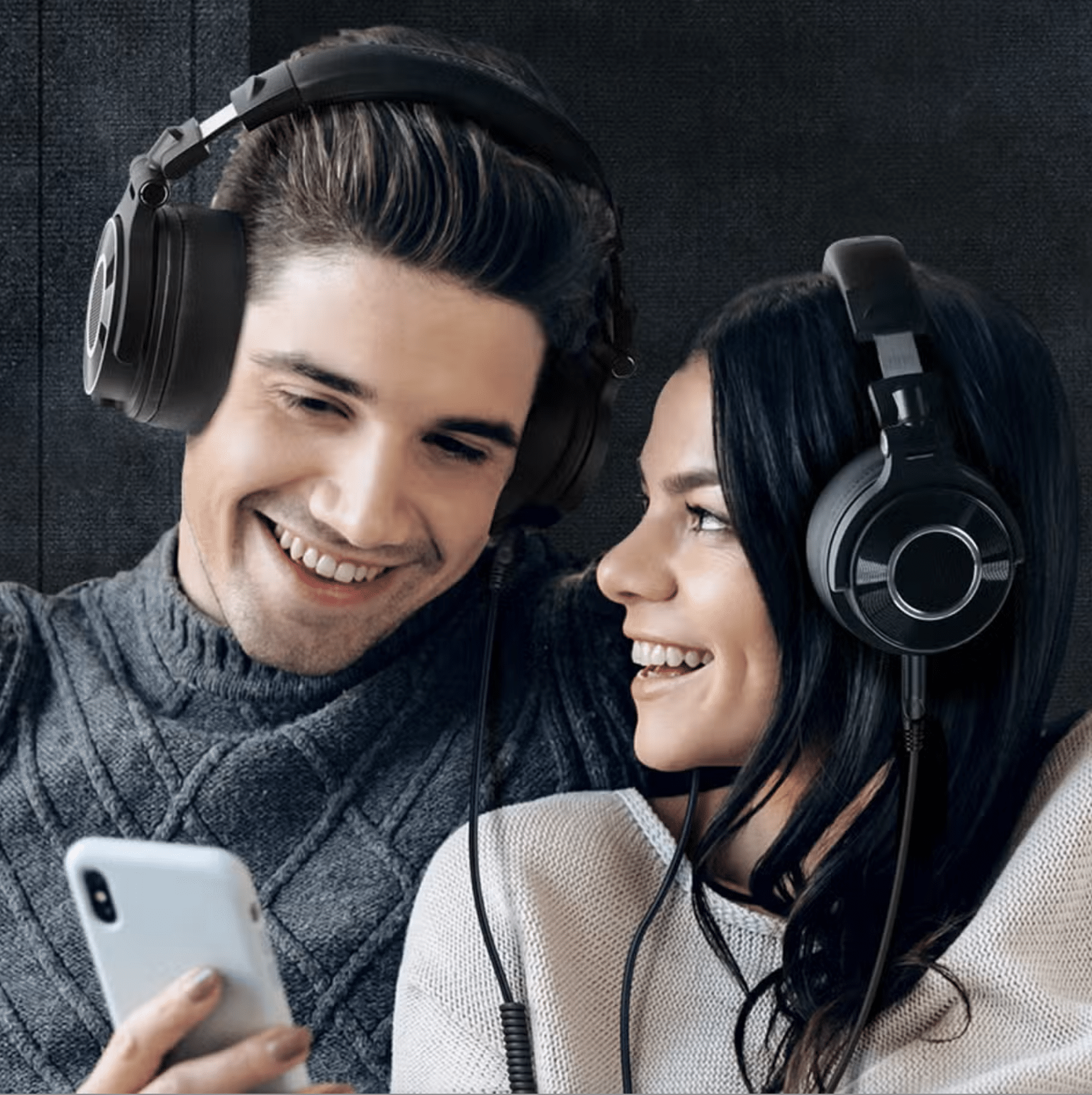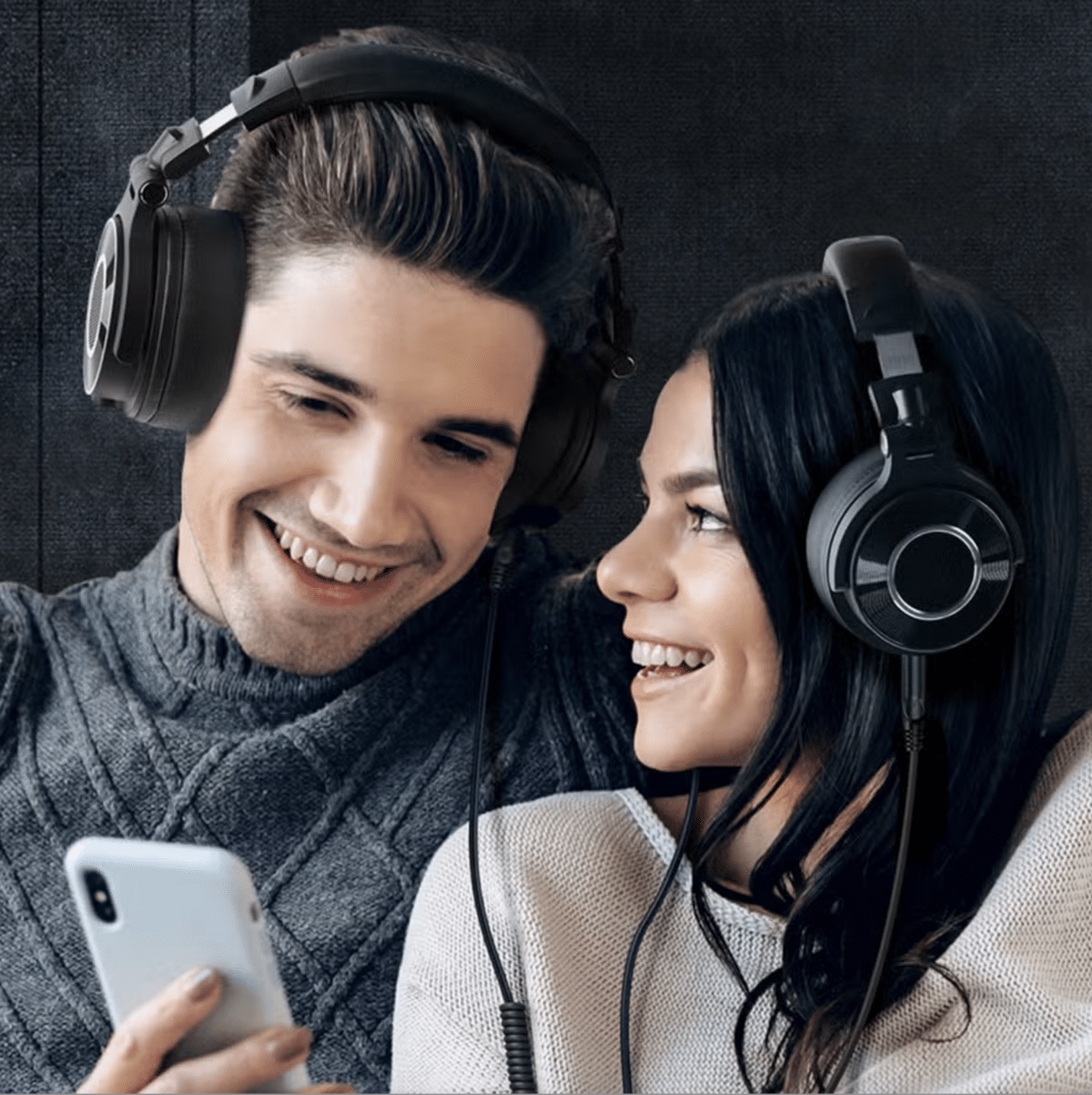 The very best sound still comes from wired headphones, also called head-fi, preferably in combination with a good headphone amplifier. Here you can truly experience how good the sound can get when you shut off the room's influence and instead get real hi-fi sound straight into your ears!
We have tested quite a few wired headphones over the past year, but since these are now more for specialized users, most of the test products have been in the higher price ranges. However, there are some real bargains to be found at the more affordable end.
5 Quick Tips: How to Get the Most Out of Your Headphones
If wireless: choose noise cancellation
It's easy to understand why one would want active noise cancellation in a pair of headphones. After all, who wants to hear noisy airplane engines or annoying bus passengers when you don't have to? Plus, noise cancellation allows you to listen to music at a lower volume level, which can even save you from hearing damage.
Earbuds: choose waterproof
Even if you're not a fitness junkie, having earbuds that are water and sweat resistant can be beneficial. You might decide to go for a run, and since no one can control the weather, it's also an advantage if your earbuds can handle a splash of rain. Look for at least IPX4 certification.
Use EQ for better sound
Some headphones come with an app that has built-in tone control (EQ). This allows you to adjust the sound to your liking. However, we recommend that you choose a pair of headphones that you like the sound of to start with, since EQ can't fix everything.
Bluetooth codecs: Anything is better than SBC!
If a pair of headphones only supports the SBC codec, you should generally abstain – unless you're just after a quick buy for a few bucks. SBC is the lowest quality audio transmission available over Bluetooth.
Apple users should look for AAC codec, while Android users should check if their headphones support aptX, aptX HD, or LDAC. aptX Lossless has also started rolling out, much to the delight of those who want full audio quality over Bluetooth.
Use an amplifier
This tip is only for wired headphones. You get a better and more powerful sound with a headphone amplifier, preferably one with a built-in DAC. Good portable amplifiers cost around $200, but they can also cost three times as much. Desktop ones start at $500, but there's almost no limit to how expensive they can be.
NOTE! Some wireless headphones can play music via the USB cable from your computer. Use it if you can – then you get real hi-fi sound instead of Bluetooth!