More modern than ever: We Are Rewind's cassette player comes with Bluetooth and is compatible with wireless headphones.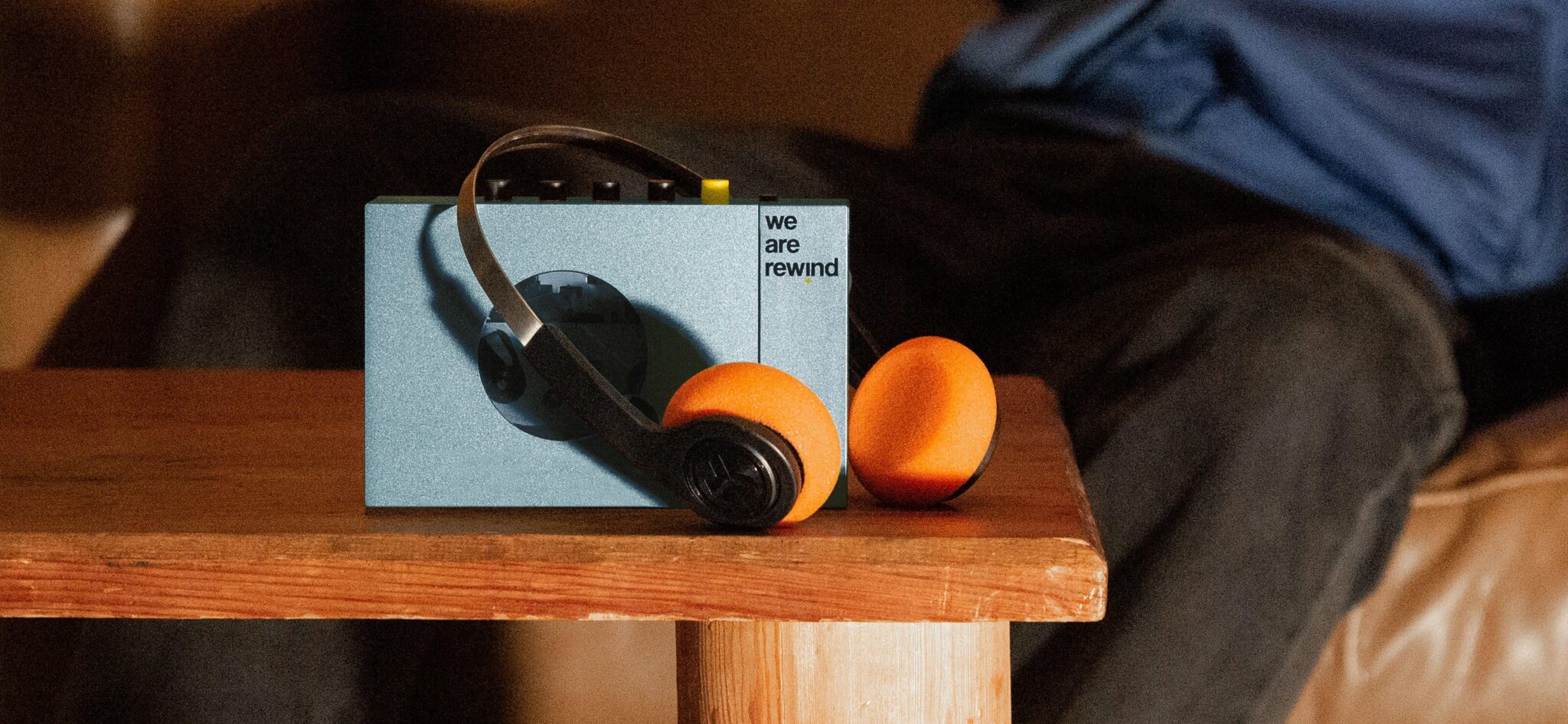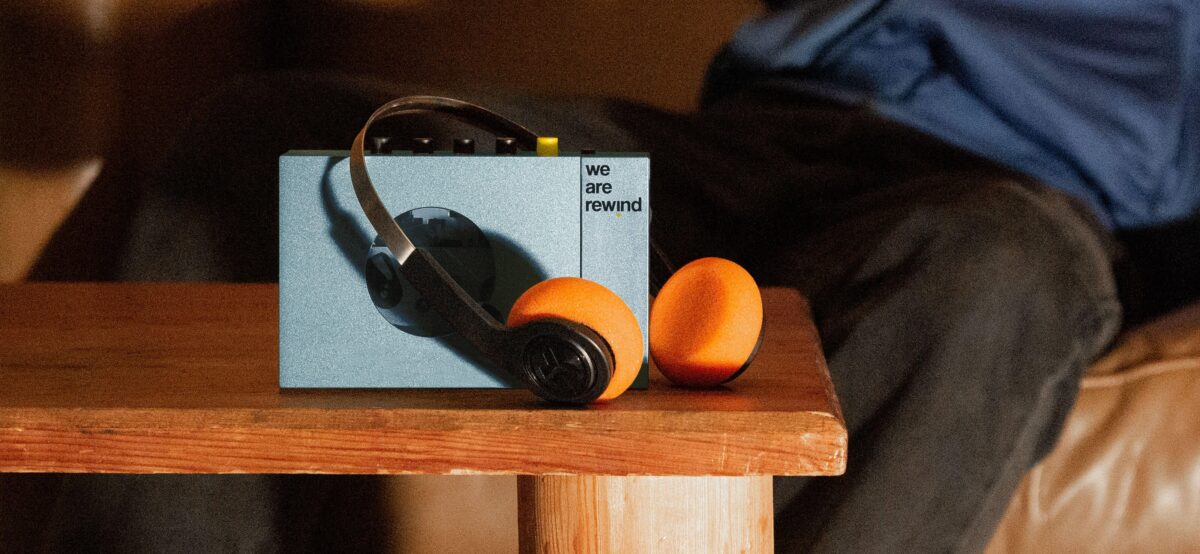 A portable cassette player in 2023? Yes, you read that correctly.
Admittedly, smartphones have long since become the primary source of music for those on the go. But we are a society that constantly craves something fresh, and in the absence of significant innovations in recent years, every so often someone revives an old, nostalgic item and integrates it into the modern era.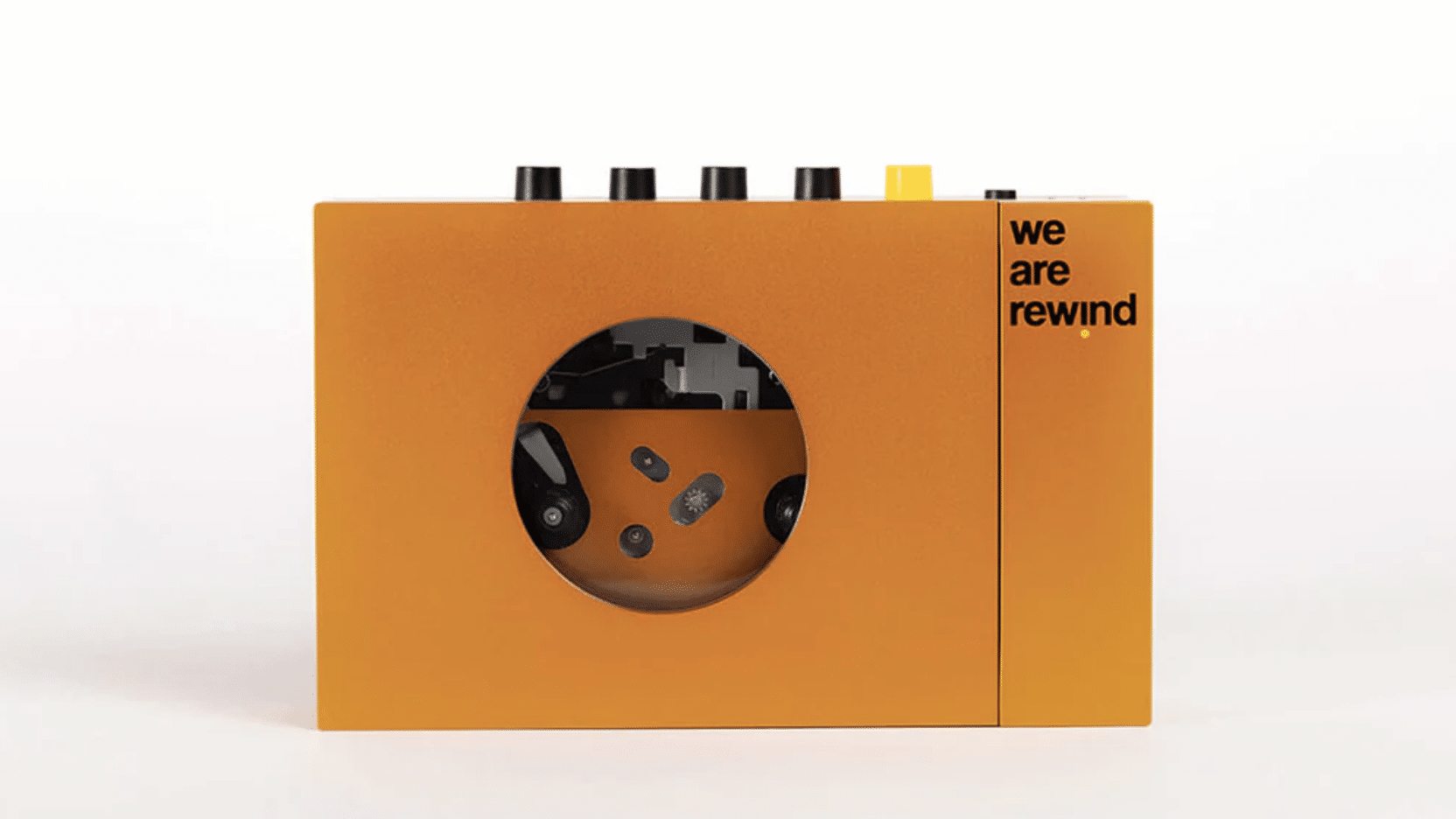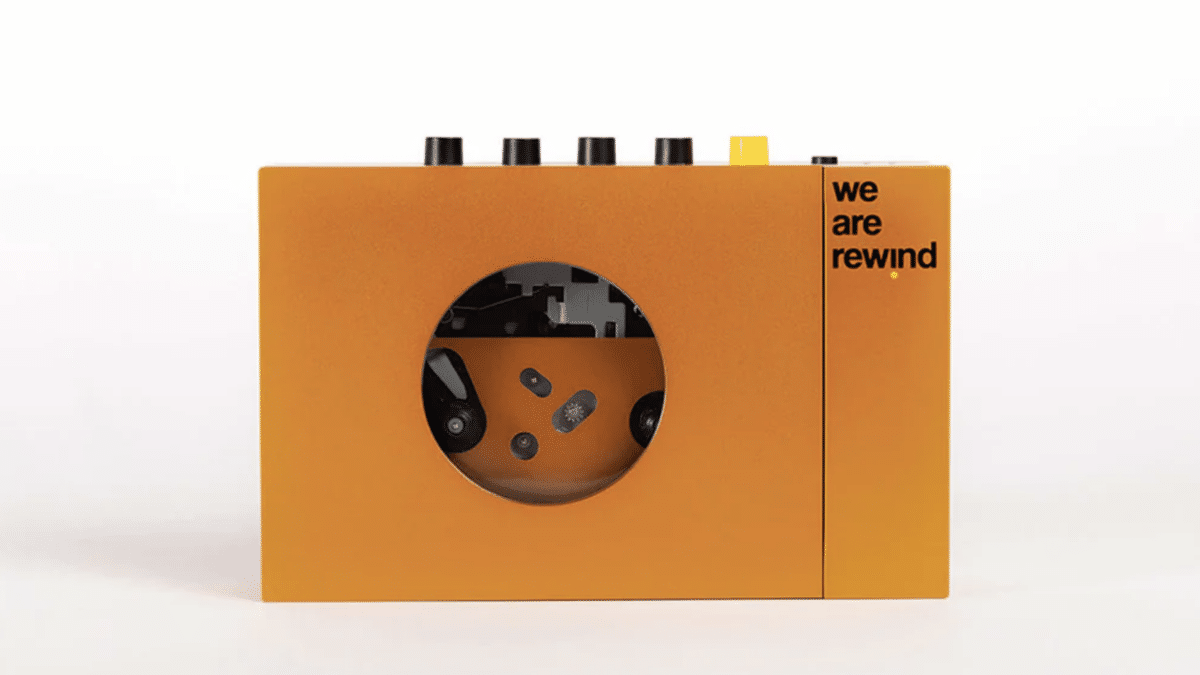 That's what happened with record players, many of which now feature Bluetooth transmission and are compatible with wireless speakers, including Sonos. Modernizing the record player makes sense to most; after all, a fair number of LP records are still being sold.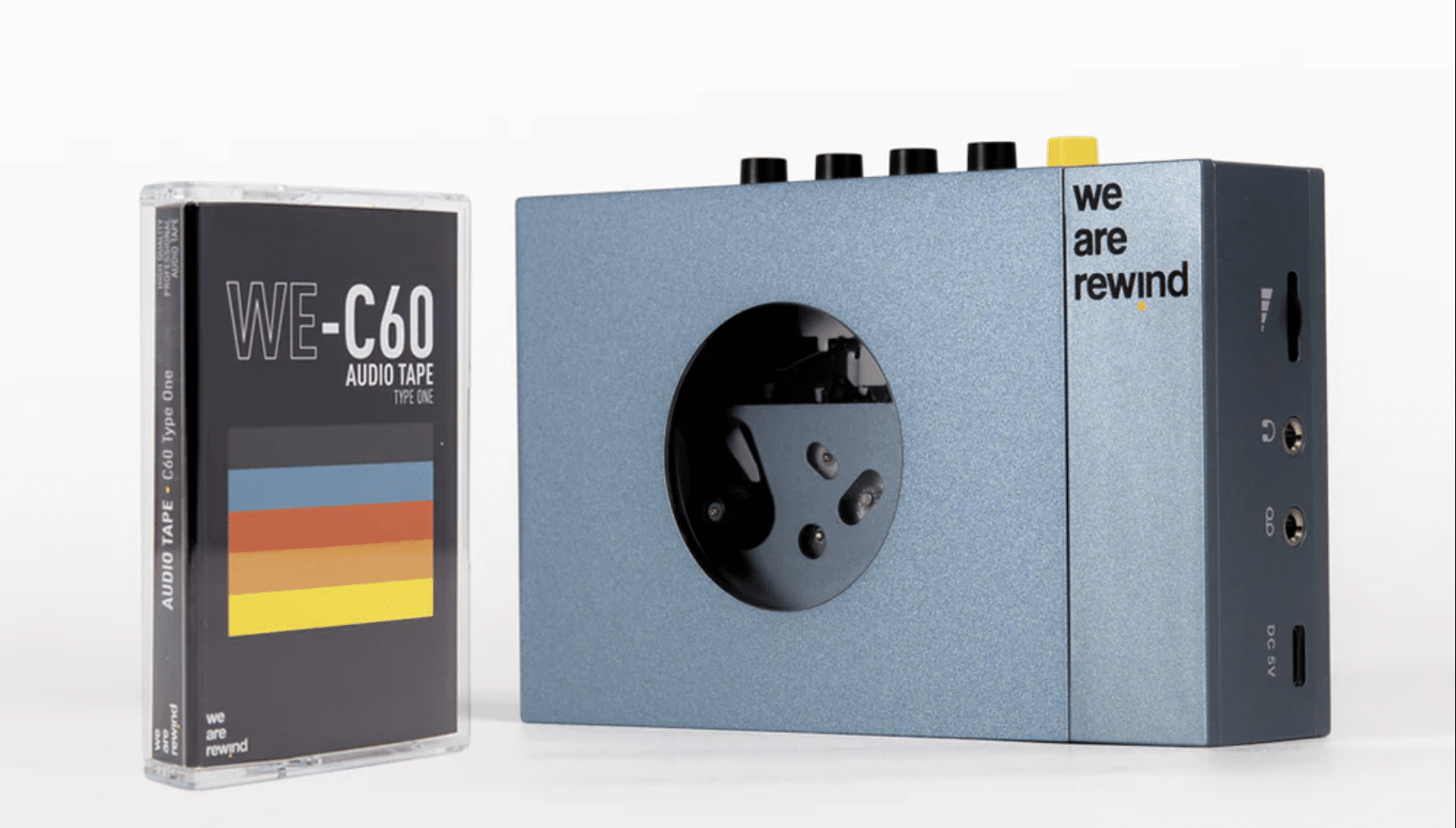 But music cassettes? Hold on, before you dismiss the idea, you should know that cassette sales have actually been on the rise in recent years. Granted, from a very low base, but in 2022, cassette sales reached their highest level in 20 years. Just in the UK, sales surged from less than 4,000 units in 2012 to nearly 200,000 units in 2022.
Nostalgia Trip
The surge in cassette sales is fueled by a wave of 80s nostalgia, partly ignited by cultural phenomena like the Guardians of the Galaxy movie series and the popular TV show Stranger Things. This has, in turn, led artists to release new music on the 60-year-old format. Billie Eilish, Rammstein, Florence + the Machine, Harry Styles, Arctic Monkeys and Ozzy Osbourne are just a few to mention.
Wireless Portable Cassette Player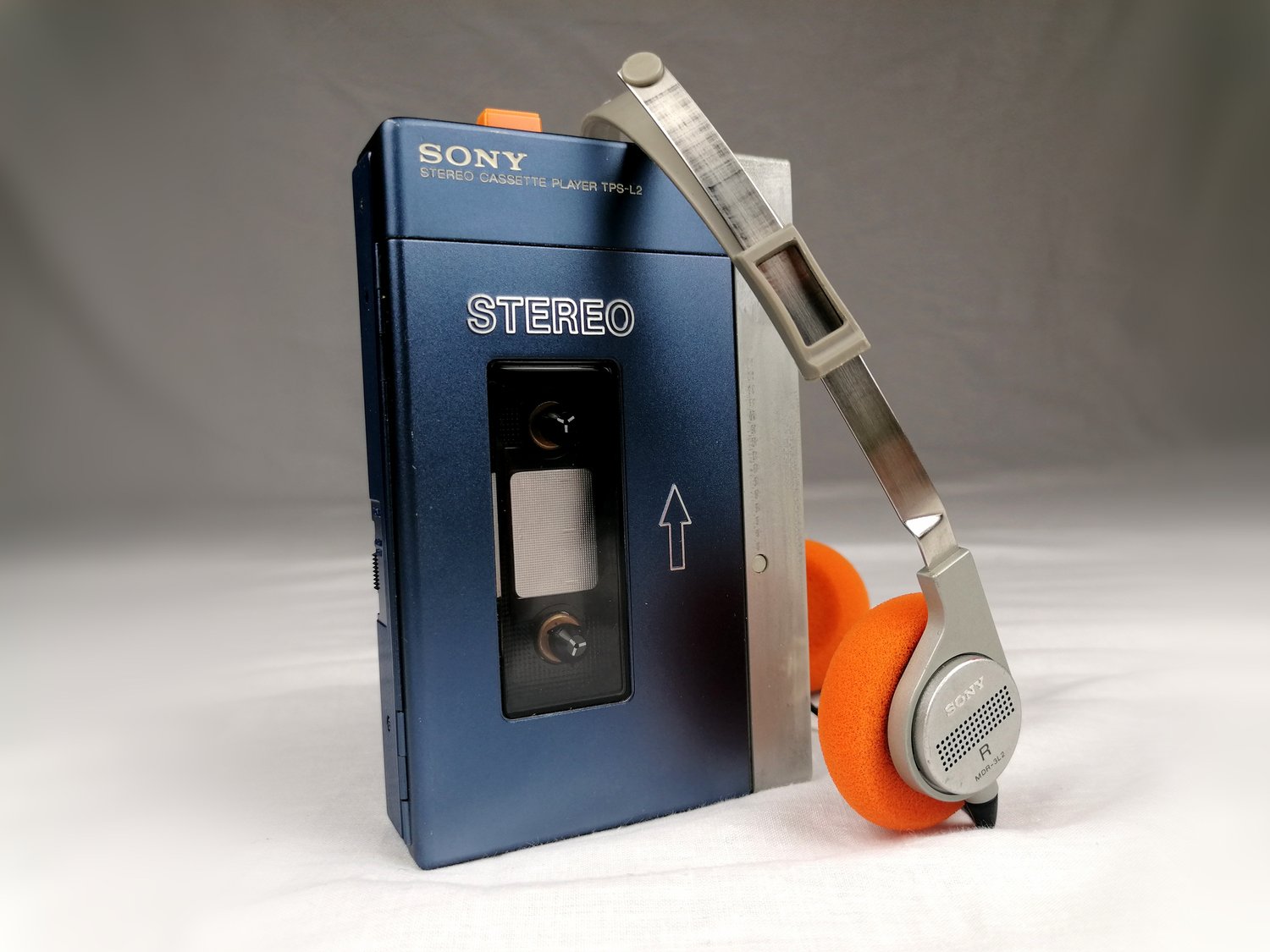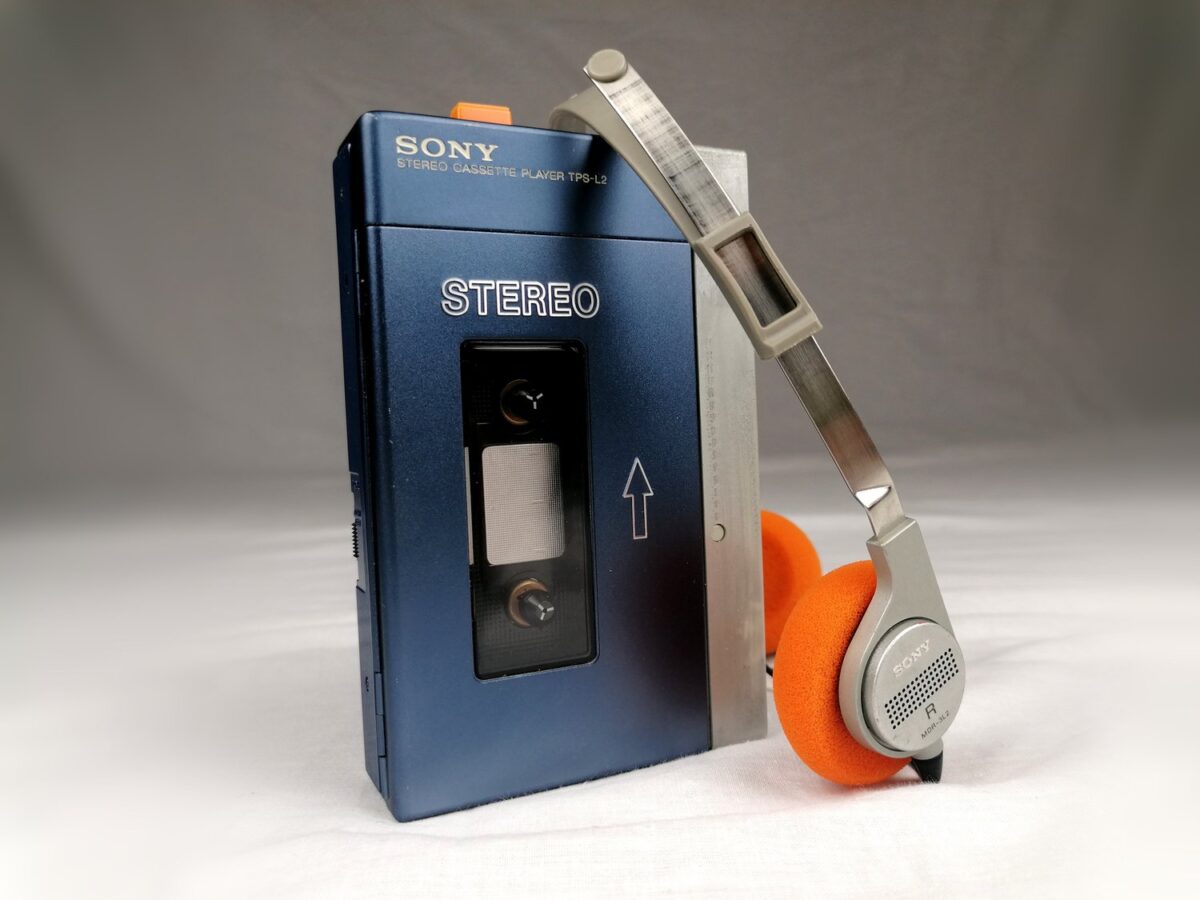 Given this backdrop, reviving the portable cassette player might not be such a bad idea after all. The We Are Rewind Cassette Player is visually inspired by Sony's original 1979 Walkman TPS-l2, but it's crafted from high-quality aluminum rather than plastic, as the original Walkman TPS-12 was also crafted in metal. Traditional disposable batteries have been replaced with a rechargeable lithium battery.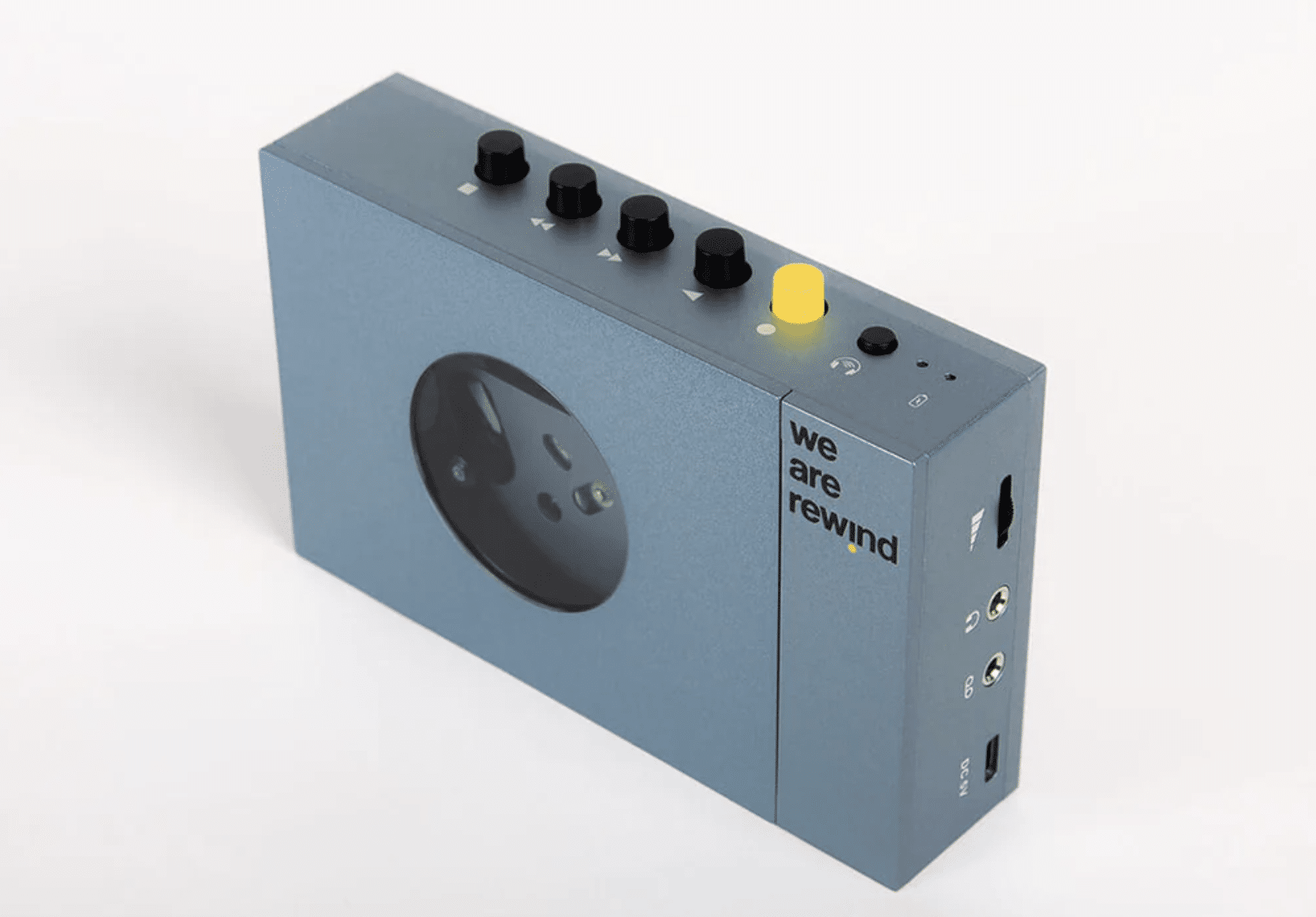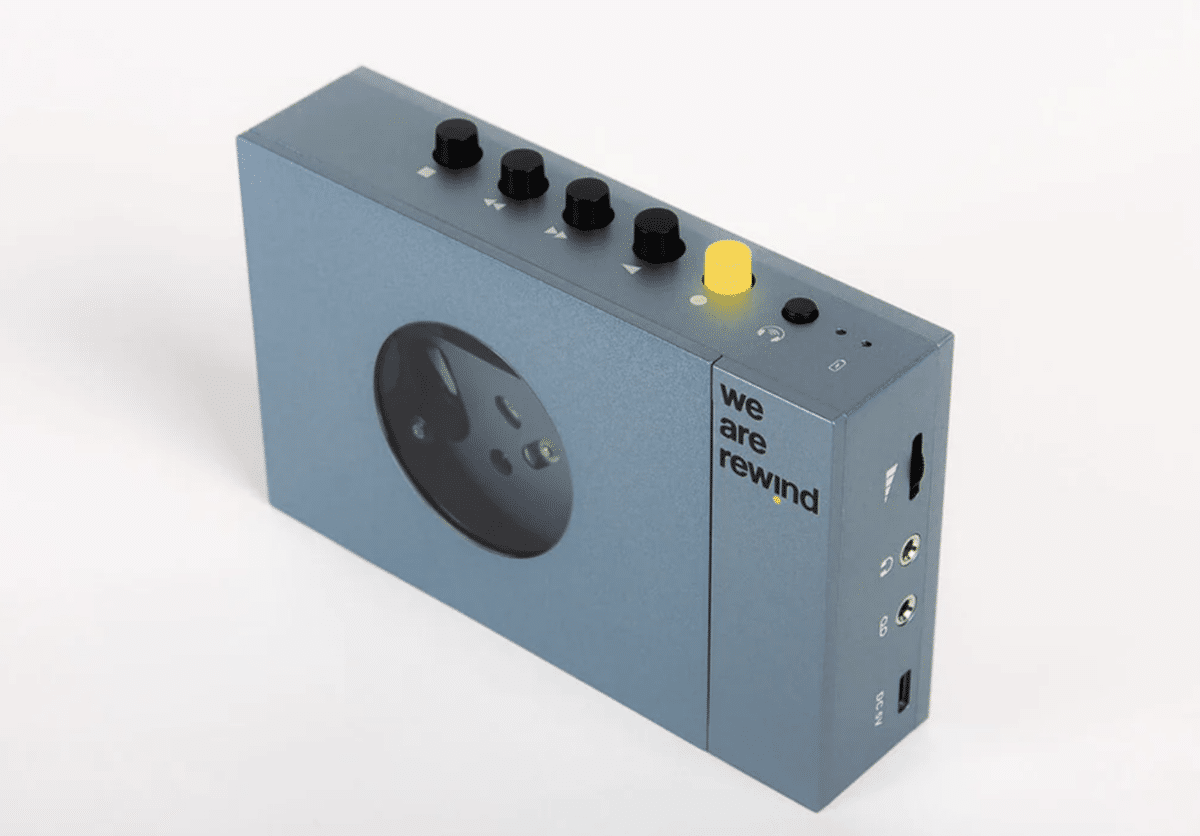 Perhaps most importantly, the player is equipped with Bluetooth, allowing users to pair it with their noise-canceling headphones on the go. For the hardcore nostalgia fans, there's also a 3.5mm jack, so they can use any headphones of their choice.
The cassette player also comes with a recording feature, allowing users to create their own mixtapes! Use the 3.5mm line-in for this purpose. The We Are Rewind Cassette Player supports all cassette tapes, from type I to IV, indicating the tape's metal composition. However, you can not choose a tape position depending on what tape you put in, so in reality, yes you can play any tape in the player but I am not convinced that if you put in a IV metal tape for example, that you actually get the sound quality you should get from that tape.
We Are Rewind Cassette Player: Price and Availability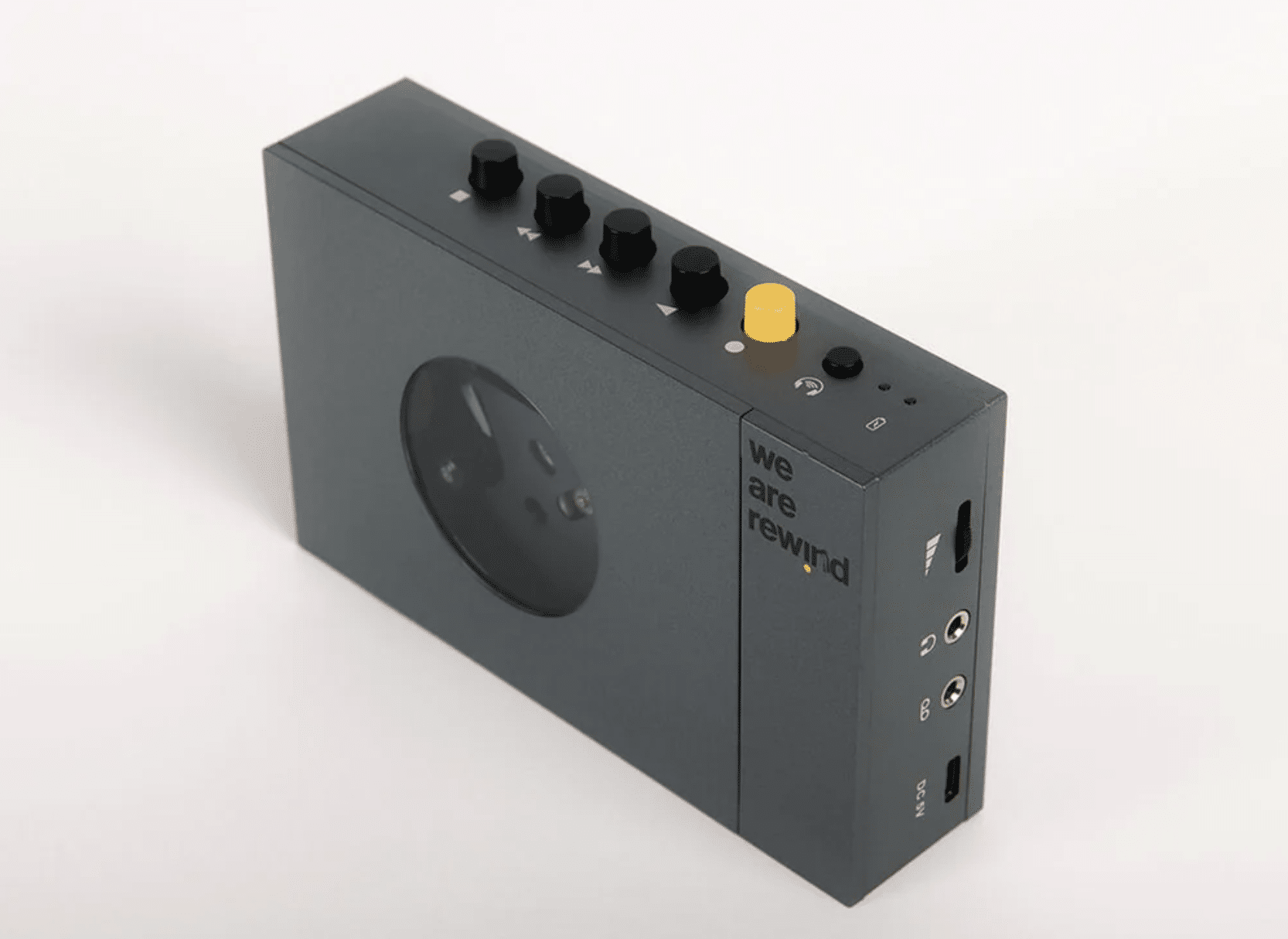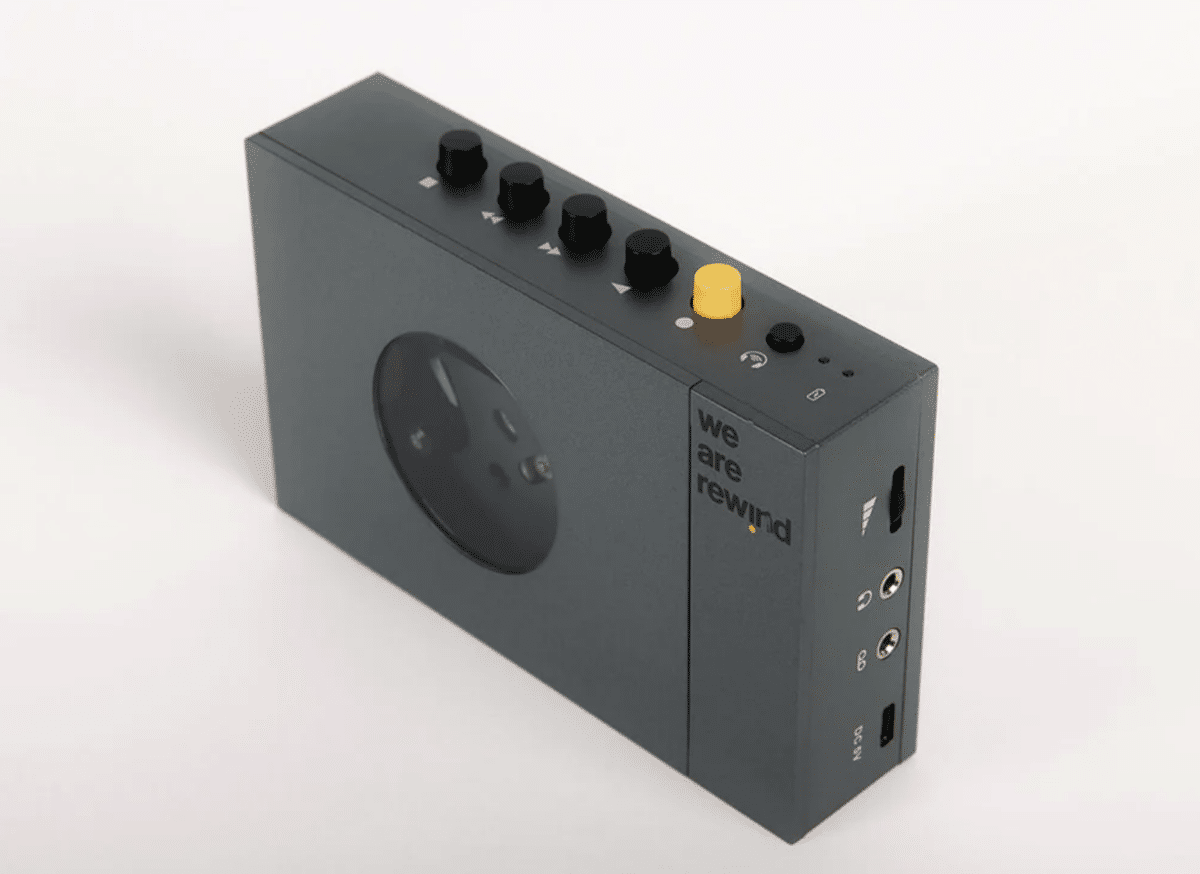 The cassette player is available in three colors: Orange, blue, and dark gray. It can only be purchased from the manufacturer's website at a price of 164 USD. You can also order 60-minute recording cassettes for $8 each or $70 for a pack of 10.
Here is a review by Techmoan:
He showcases that there is clearly a little bit of background noise that you would not hear in an old high end tape player. Also there is some flutter and the speed is a little bit fast. He also concludes that recording quality is not great. Auto stop is for play only, not for fast forward or rewind. All in all he concludes that despite the issues it is probably the best portable, personal audio cassette player on the market today. However, I feel obligated to put in that we are not spoiled with a lot of competition in this area today. Long gone are the days of high end portable cassette players. Hopefully we will be again one day. Until then, this is probably a very good alternative.