The Bang & Olufsen Beosound Explore makes sure to keep with B&O's tradition of unique and premium audio products, and offers a striking and portable listening experience. B&O is known for its high-end audio equipment, and while the Beosound Explore is one of their more affordable portable speakers, it doesn't compromise on quality. Priced at $199, it's designed to be outdoor-friendly with a longer battery life (27 hours), Bluetooth 5.2, and a durable, scratch-resistant shell.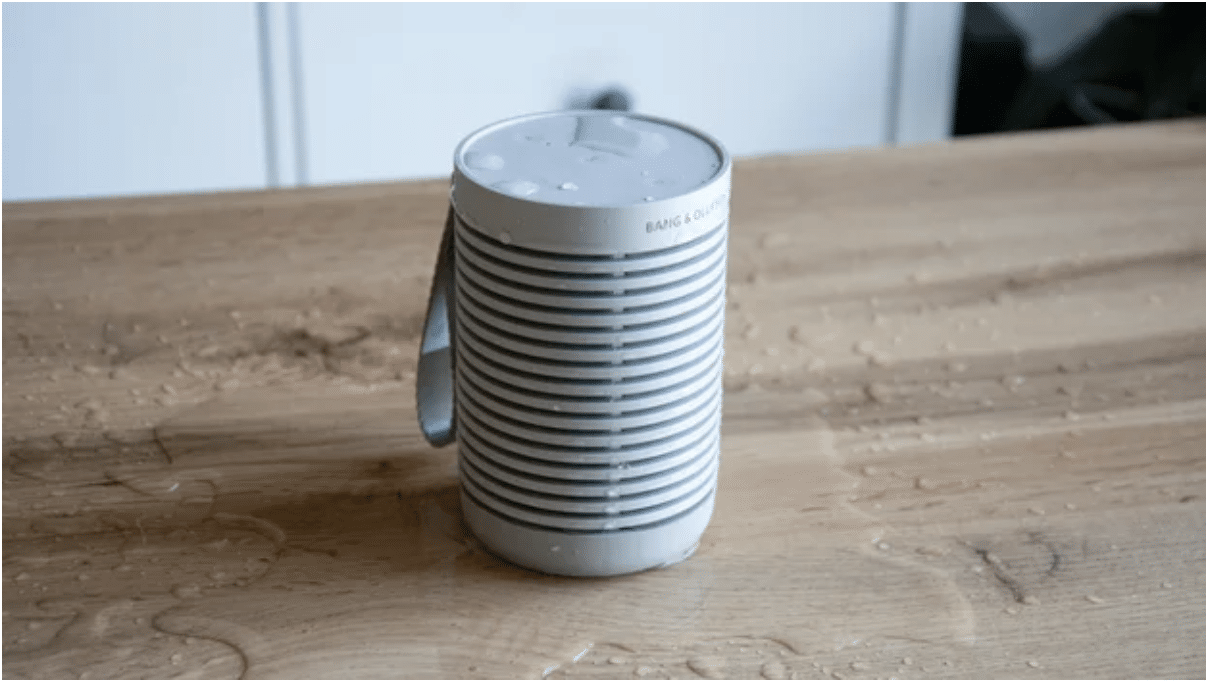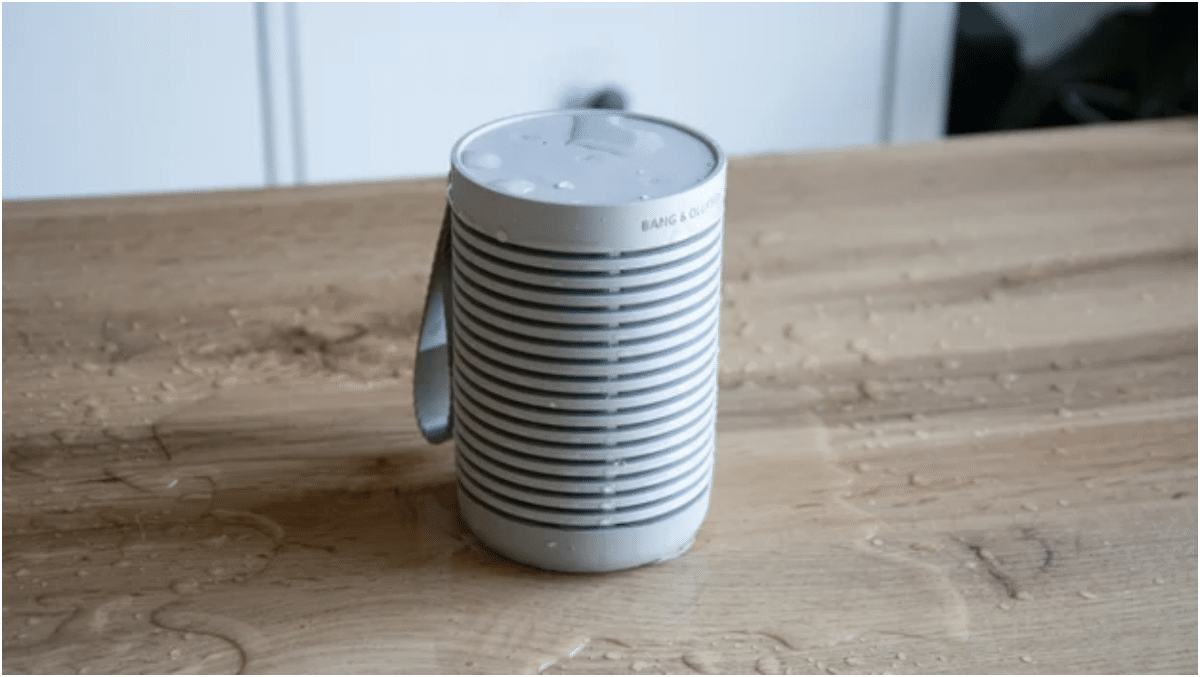 This speaker's aesthetic is not only chic but also functional, featuring a strap and carabiner for easy attachment to various objects. It supports the Bang & Olufsen app, allowing users to customise EQ settings and link music from different sources like Spotify, iTunes, Deezer, and local servers. However, it sadly doesn't support multi-room audio grouping. Despite its compact size, the Beosound Explore is still able to deliver impressive sound quality, with practically its only drawback being slightly weaker bass compared to its pricier counterpart, the Beosound A1 2nd Generation.
Pros
Great musical detail and insight
A lot more durable than it looks
Great battery life, especially for its size
Cons
The bass output is a bit weak
Goes up against some pretty strong rivals
Availability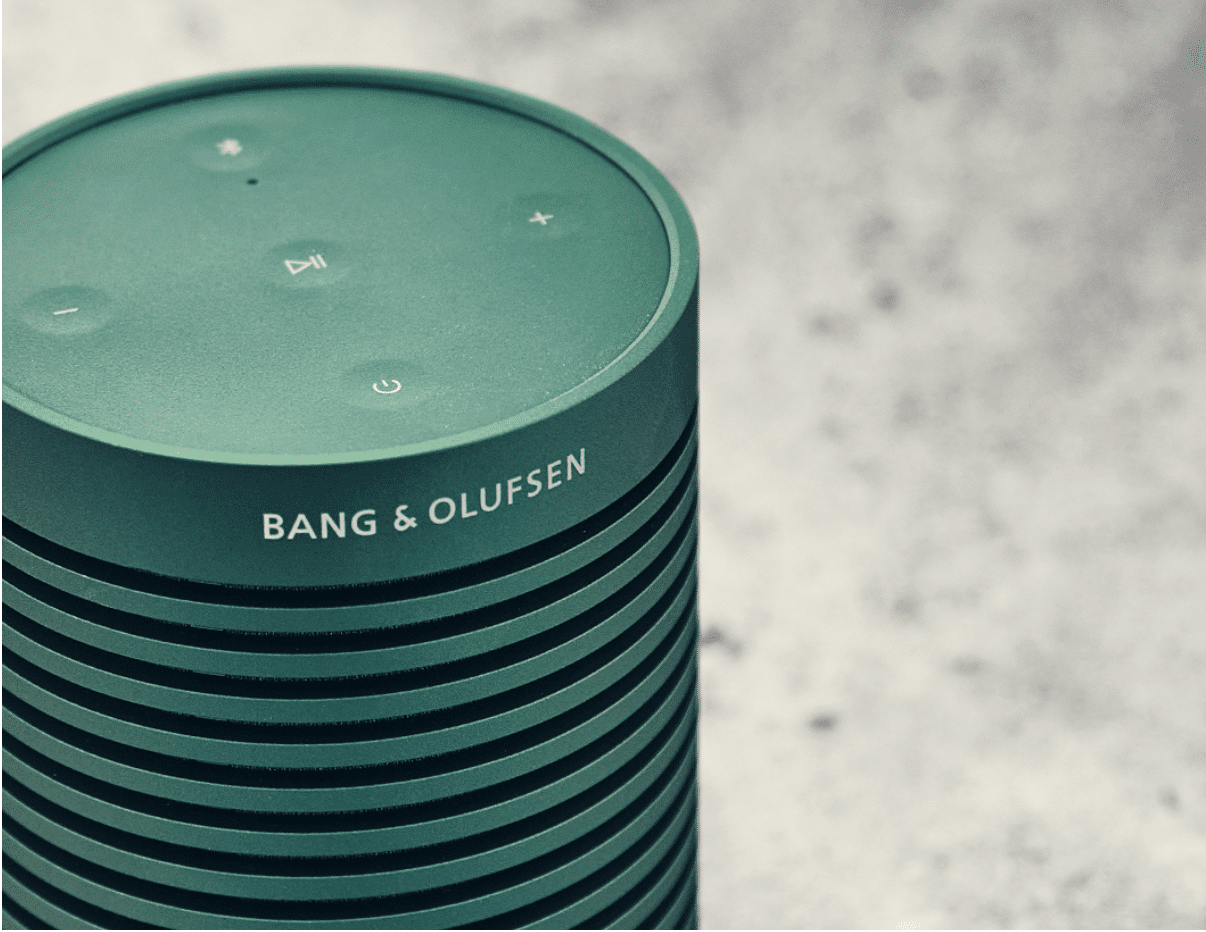 The Beosound Explore first came out in May 2021 and remains a competitive option in the market due to its Bluetooth 5.2 support, USB-C charging port, as well as its fast pairing capabilities with various source devices.
Notably, B&O products are rarely discounted, but the Beosound Explore is the more affordable of B&O's two portable speakers, alongside the Beosound A1 2nd Generation ($250). Being the newer model (the A1 2nd Generation was launched in May 2020), the Explore has omitted Alexa support, which was not so well-implemented in the previous model.
The Explore distinguishes itself with a longer battery life (27 hours compared to 18 hours), Bluetooth 5.2 (an upgrade from Bluetooth 5.1), and a robust build featuring a scratch-resistant hard anodized shell, providing durability and style.
Its Design and Some of its Features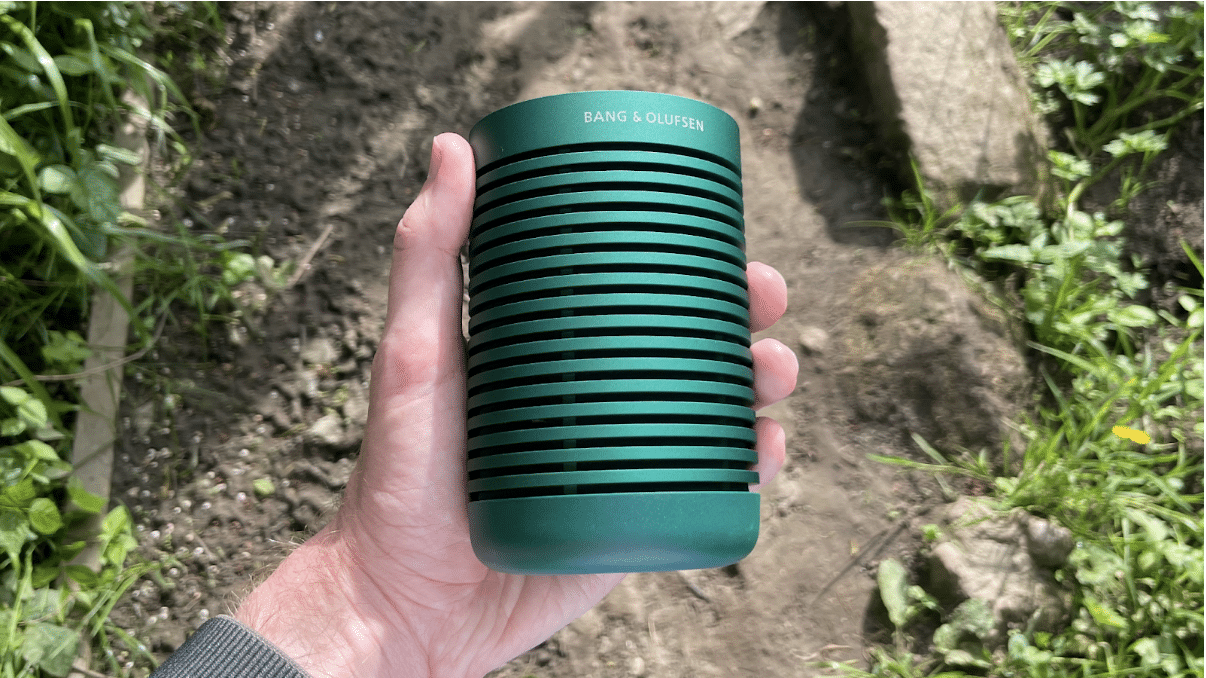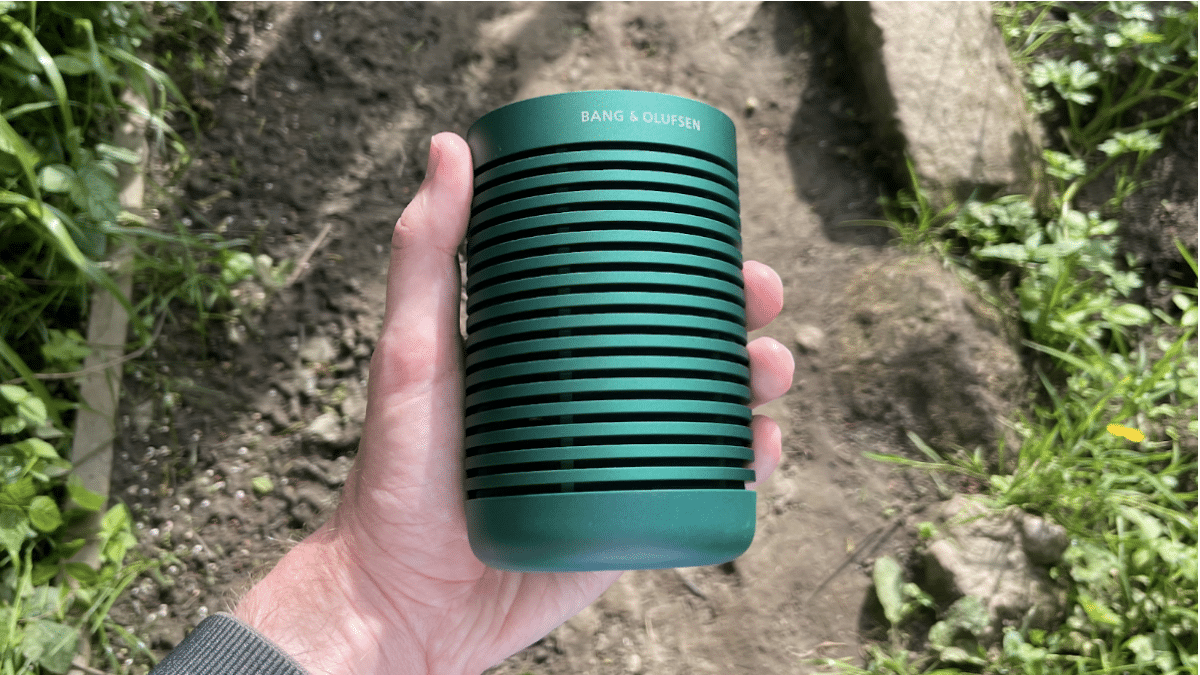 Consider the JBL Flip 6 and compare it to the striking design of the B&O Beosound Explore. Visually, the Beosound Explore stands out with its distinctive brutalist angles, sleek aluminium build, and a high-end B&O-branded metal carabiner. It's an aesthetic marvel, prioritising style over features like speakerphone and power bank capabilities, and it comes at a slightly higher price point.
Inside its stylish casing, the Beosound Explore houses two 1.8-inch full-range drivers powered by two 30-watt Class D amplifiers. However, it's worth noting that despite featuring Bluetooth 5.2, it supports only the basic SBC wireless codec, lacking support for higher-quality streaming like aptX and AptX Low Latency.
In terms of portability, the Beosound Explore is compact, fitting in a bag similar in size to a travel coffee mug or a coke can. It has a substantial weight of 637g with the carabiner attached, akin to the weight of a basketball, which adds to its durability. The metal bodywork and robust battery, offering an impressive 27 hours of playback, contribute to its heft.
The base and top plate are coated with rubberized polymer, creating an appealing contrast with the metallic exterior. The top plate houses essential buttons for power, pairing, play/pause, and volume adjustments, accompanied by a subtle power LED indicator. Under the fabric strap, you'll find a USB-C port for charging, but there are no additional ports.
B&O assures users that the Explore boasts an IP67 rating, ensuring resistance to dust and water ingress. It can withstand being submerged in freshwater at depths of up to one metre for 30 minutes.
The accompanying app enhances the user experience, offering EQ customization and the convenience of consolidating various streaming subscriptions. Notably, the app provides easy access to radio stations such as Linn Jazz and BBC Radio 4, adding unexpected value to the overall package.
The A+ Sounds Quality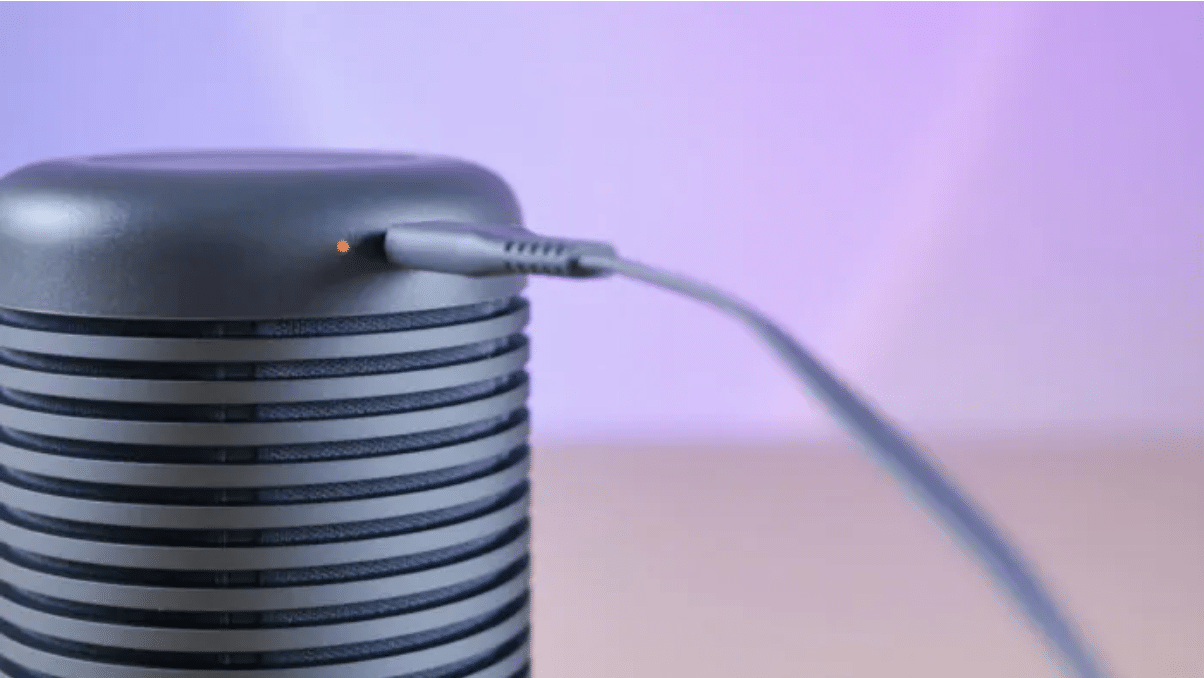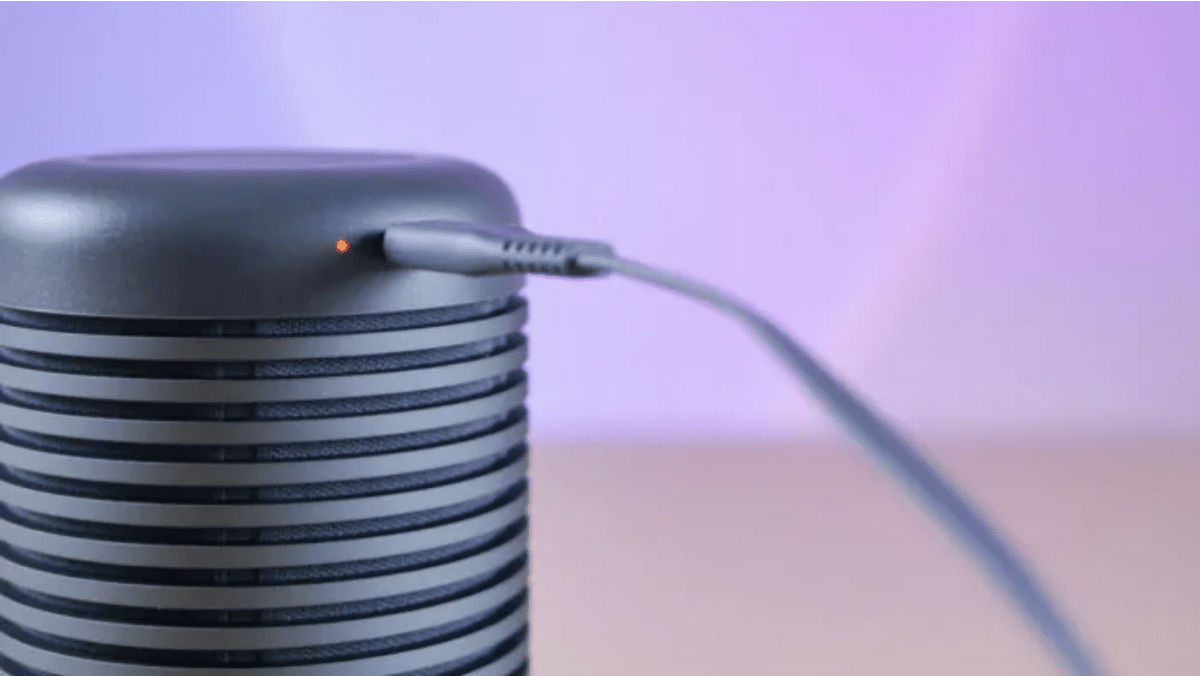 As soon as you put on any song of your choosing, you'll immediately be pleasantly surprised by the impressive soundstage despite the speaker's compact size, reminiscent of a tall latte. Sonic elements emanate from diverse angles, creating an omnidirectional feel as we move around the speaker.
When you're listening to your personal playlist you'll feel the musical elements spring to life with a three-dimensional quality. Backing vocals resonate powerfully in the midrange, and the artist's vocals take centre stage with remarkable detail and spaciousness seldom encountered at this level.
As you may have noticed in the beginning, the article states that the bass isn't the best, but to clarify, the bass isn't muddy or distorted, but a desire for more depth is apparent. Those who enjoy acoustic tracks or opera may appreciate this sound profile, as the midrange and treble exhibit impeccable audio quality. However, for bass enthusiasts, the Beosound Explore may not be the ideal choice. It's worth noting that the B&O A1, which was mentioned earlier, provides deeper bass while maintaining exceptional detail in the rest of the soundstage.
Conclusion – Is it Worth The Money?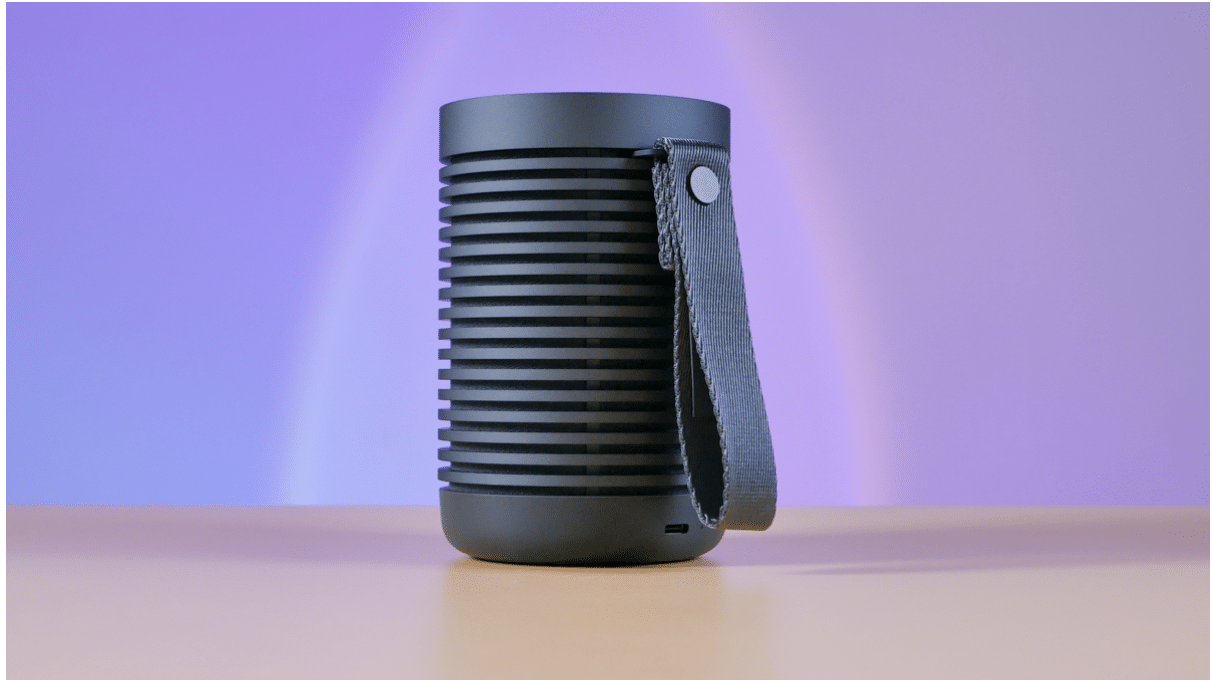 The value of the B&O Beosound Explore depends on your priorities. It's an expensive, high-end option for those seeking a premium look. Its remarkable 27-hour battery life sets it apart in its size category, whereas another premium speaker, such as the Tribit Stormbox Micro 2, offers strong bass at a lower cost but lacks EQ adjustments. For those looking for a larger party speaker with app support, the Tribit Stormbox Blast is a compelling choice. Your choice should align with your specific preferences and the various requirements that you may have in a portable speaker.