In the world of gaming peripherals, where innovation meets immersion, Bang & Olufsen's Beoplay Portal gaming headset has been a game-changer in their arsenal. This special gaming headset that they came out with has been specifically designed to cater to the discerning needs of Xbox players seeking a premium audio solution. The Beoplay Portal by Bang & Olufsen has made waves in the gaming community.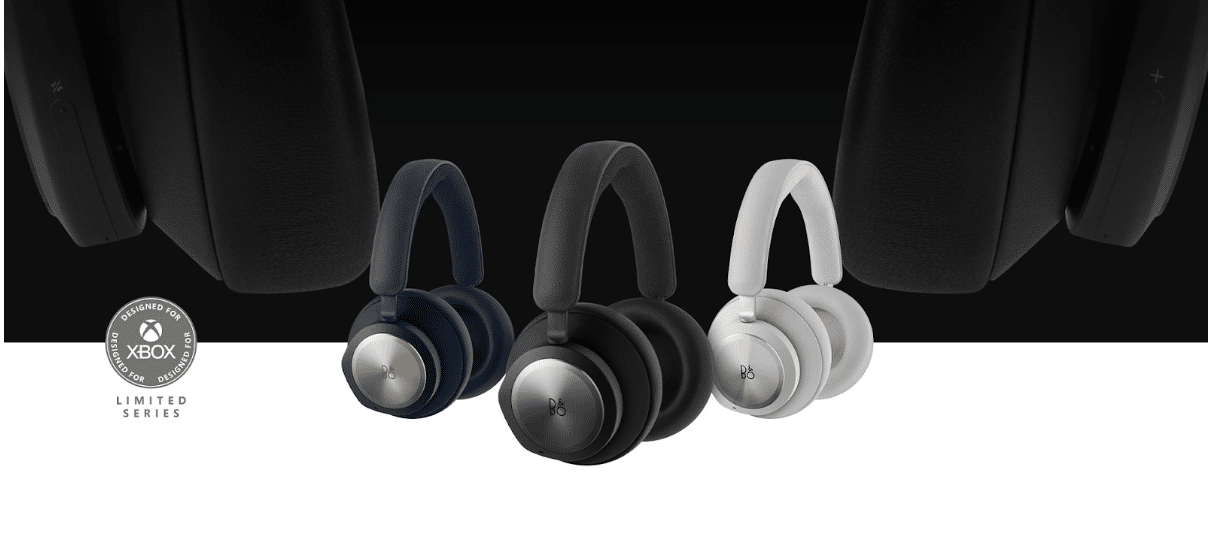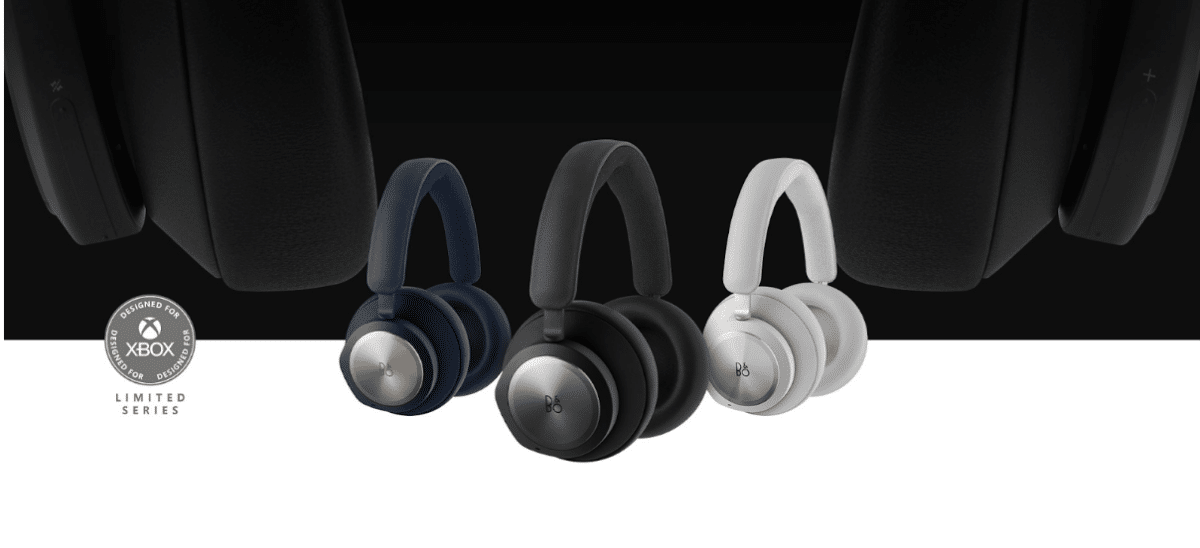 Pros
Extremely comfortable
Great audio quality
Wired and wireless options
Cons
No case is included with purchase
Very expensive compared to rivals
Not Just For Xbox Users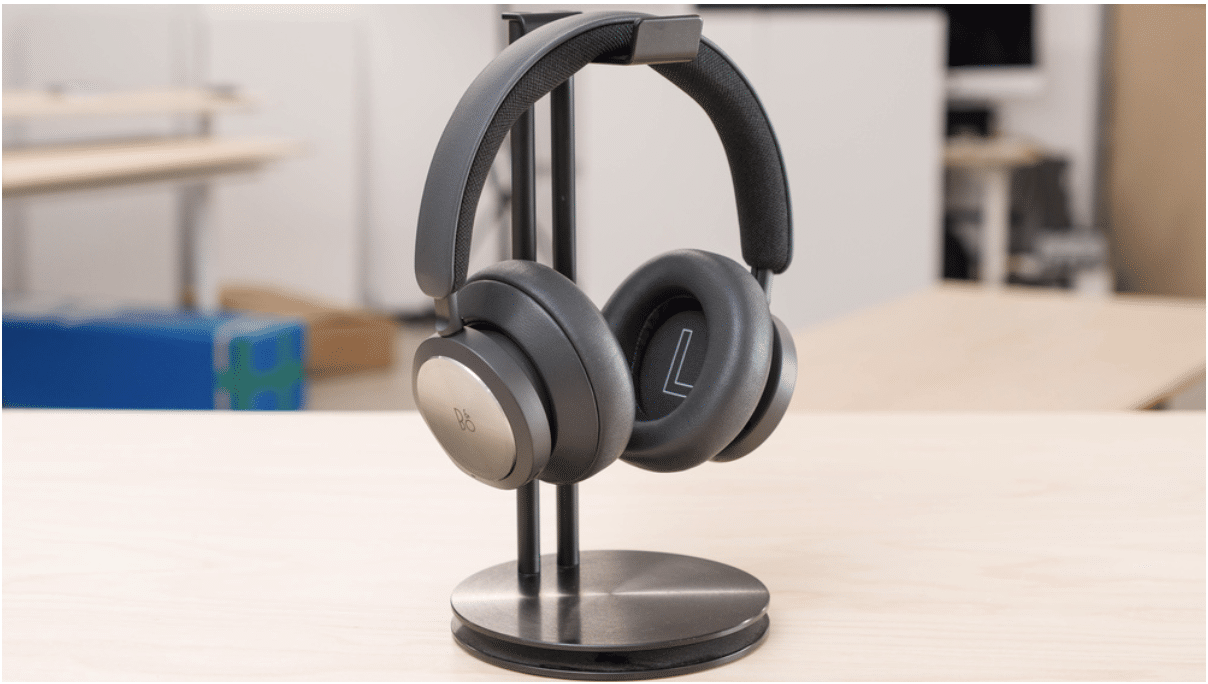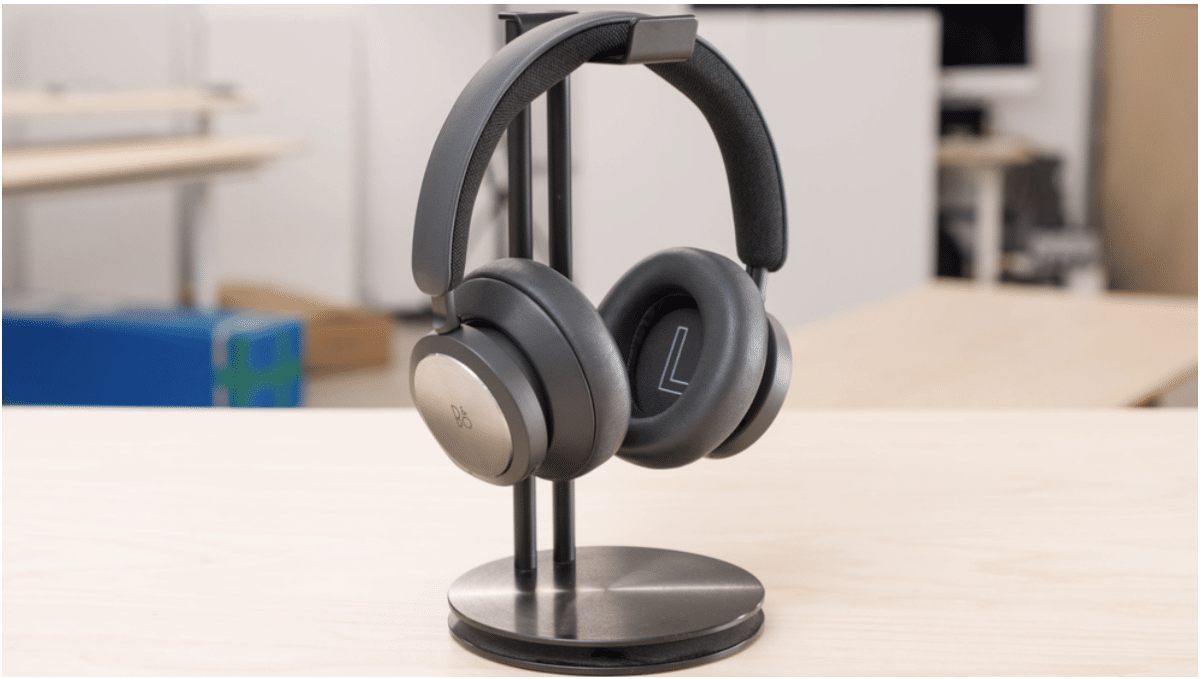 While originally intended for Xbox, this high-end headset offers versatility that extends beyond just the console realm. What sets the Beoplay Portal apart from some of the other gaming headsets out there is its compatibility with a wide range of Bluetooth-enabled devices, which includes tablets, smartphones, gaming consoles, as well as PCs. Thanks to this compatibility, it opens up a world of possibilities for the headset, allowing gamers to seamlessly switch between their devices for various entertainment and communication needs.
The Latency Challenge and a Solution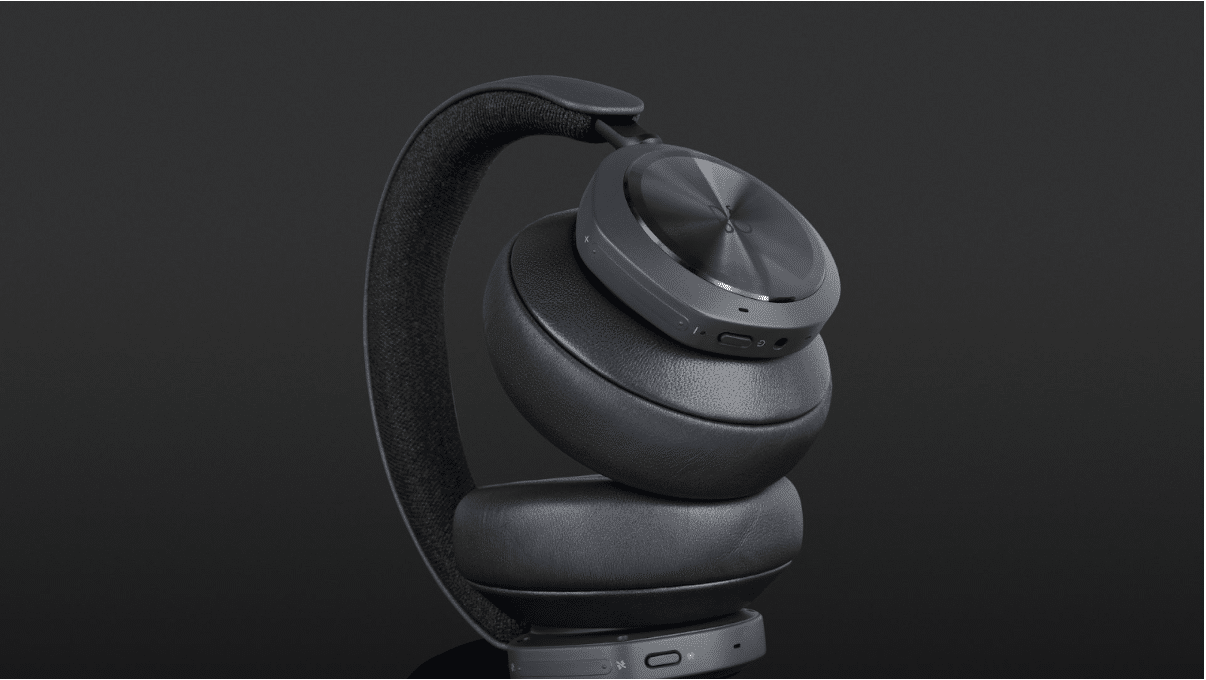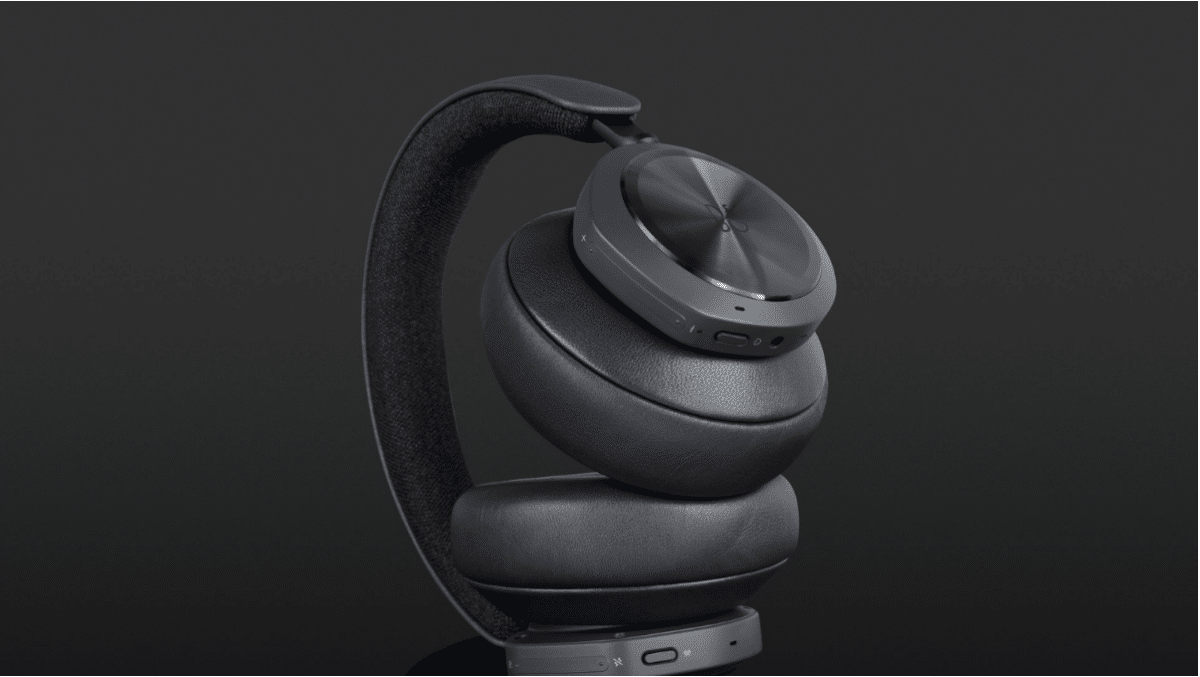 The original Beoplay Portal, from Bang & Olufsen, had a pretty big drawback that plagued a lot of gamers who were in the market for a seamless wireless experience, and this was latency. This was primarily due to its reliance on Bluetooth 5.1 and aptX Adaptive for connectivity. Gamers often found that wireless gaming, especially in competitive scenarios, was hindered by noticeable latency, which you definitely don't want to have during an intense game.
In order to address this challenge and provide gamers with a truly immersive wireless experience, Bang & Olufsen has introduced an innovative solution. The refreshed Beoplay Portal gaming headset now comes equipped with a USB dongle that offers 2.4GHz wireless connectivity. This addition allows gamers on PC and PlayStation platforms to enjoy a low-latency gaming experience, previously unattainable with Bluetooth alone, to make sure that you hear if anyone is sneaking up on you.
Uncompromised Audio Quality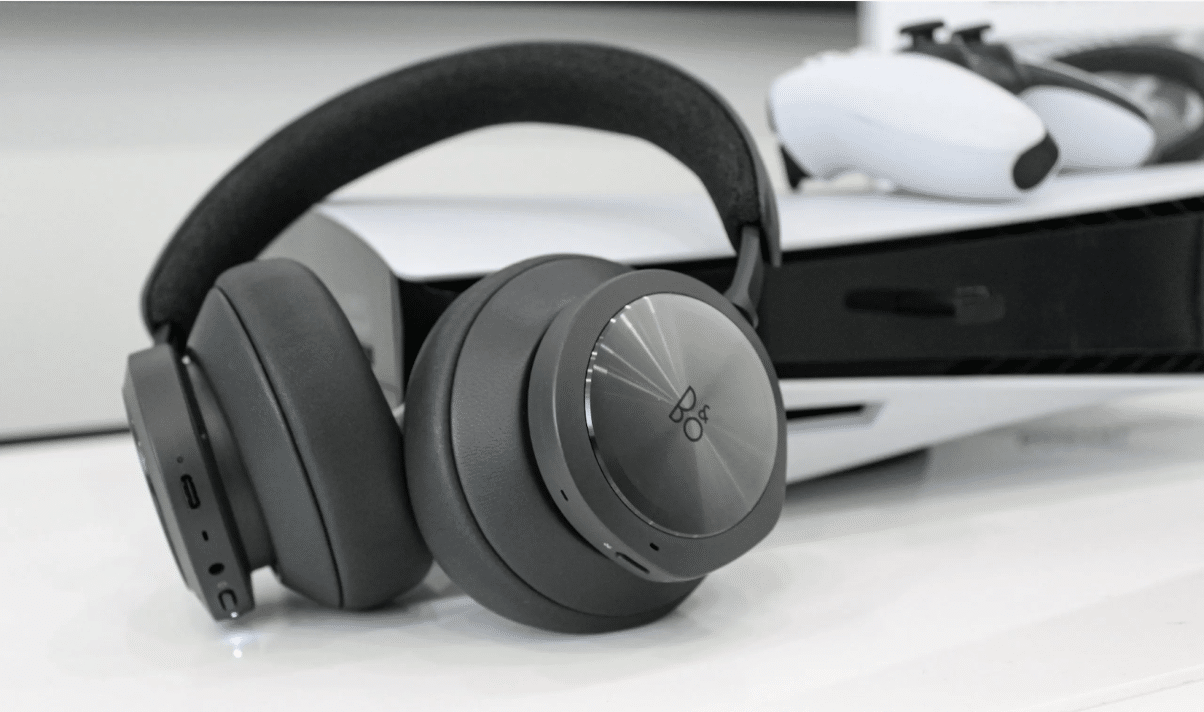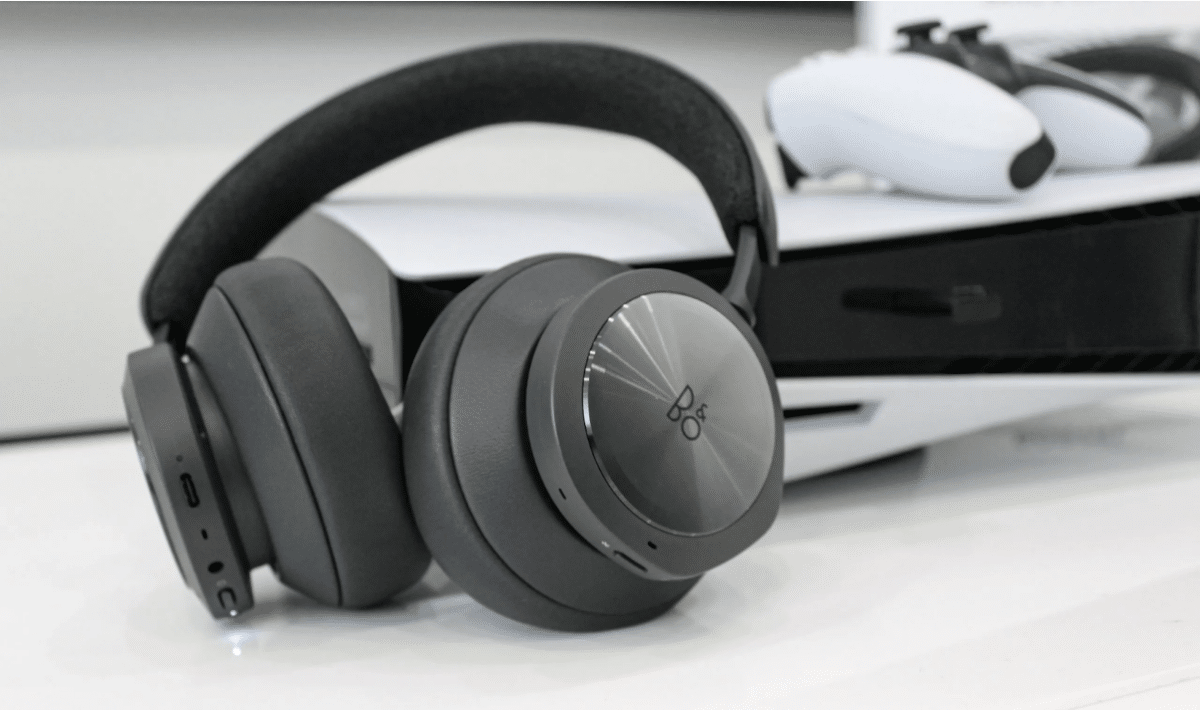 Another feature that sets the Beoplay Portal apart from the rest is its unwavering commitment to audio excellence. The new model retains the dual custom 40mm drivers with neodymium magnets, ensuring rich, detailed sound quality. You'll also be happy to hear that it continues to support Dolby Atmos for Headphones, taking your immersive gaming experience to a whole new level. Gamers will now be able to experience their favourite titles with unparalleled clarity and precision, immersing themselves in the world of sound.
Adaptive Active Noise Cancellation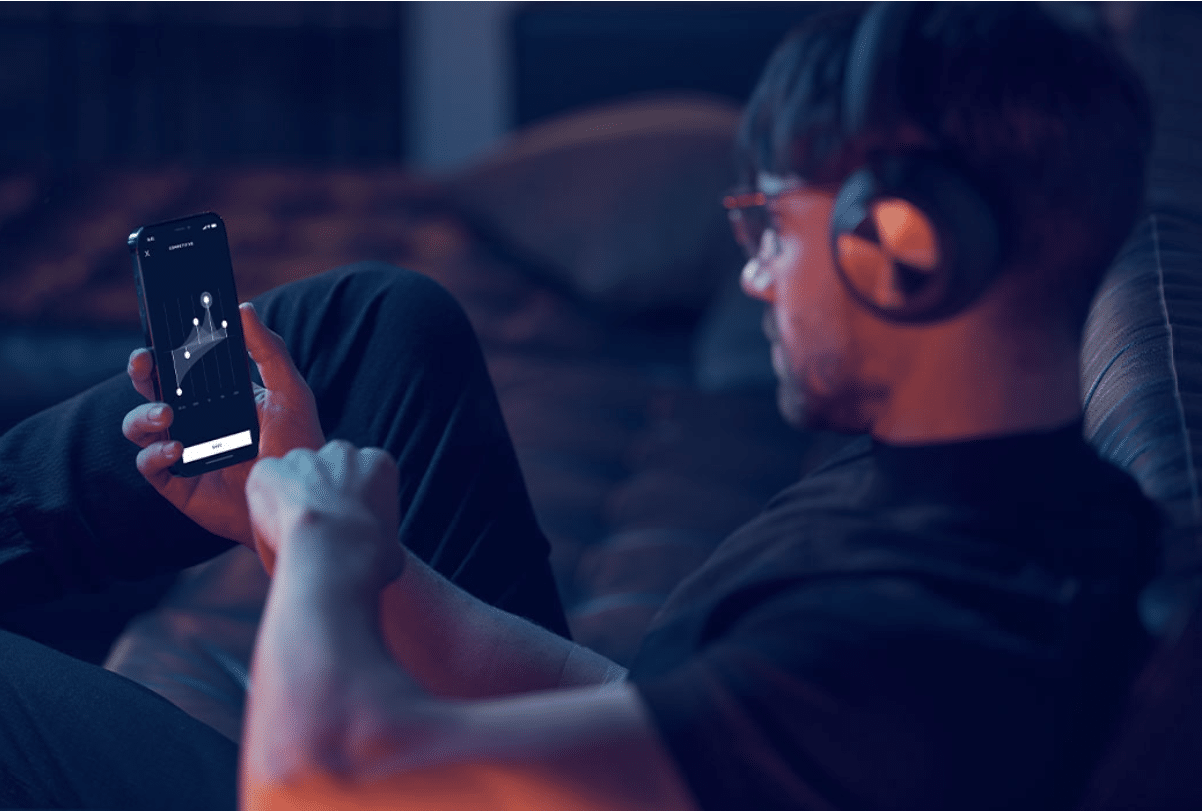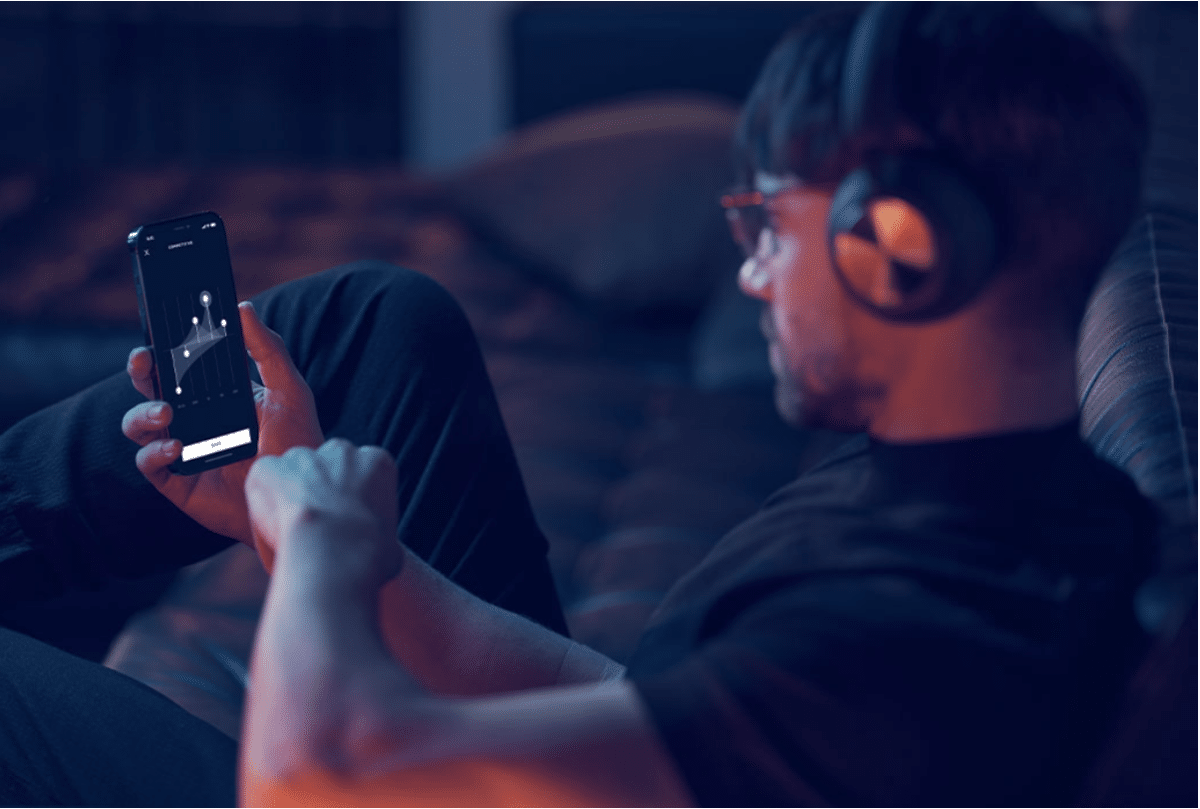 The enhanced Beoplay Portal introduces Adaptive Active Noise Cancellation (ANC) technology, a feature that's becoming increasingly essential in the gaming headset market. This advanced ANC system uses what's called a hybrid solution, which essentially combines feed-forwarding and feed-backing ANC to effectively cancel external noises. Furthermore you'll also get the "Own Voice" feature that allows gamers to hear themselves clearly whilst still benefiting from the noise cancellation, which helps ensure seamless communication with teammates during intense gaming sessions, whilst still keeping you fully immersed in your gaming world.
Luxury Meets Comfort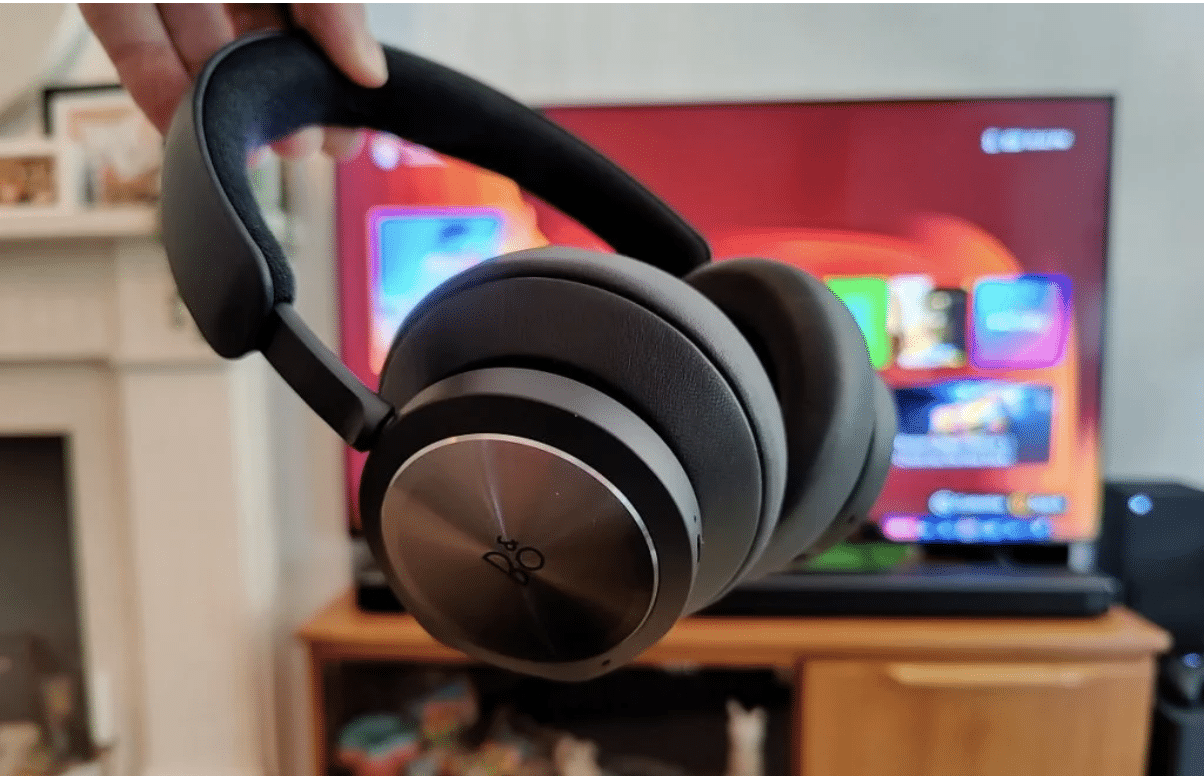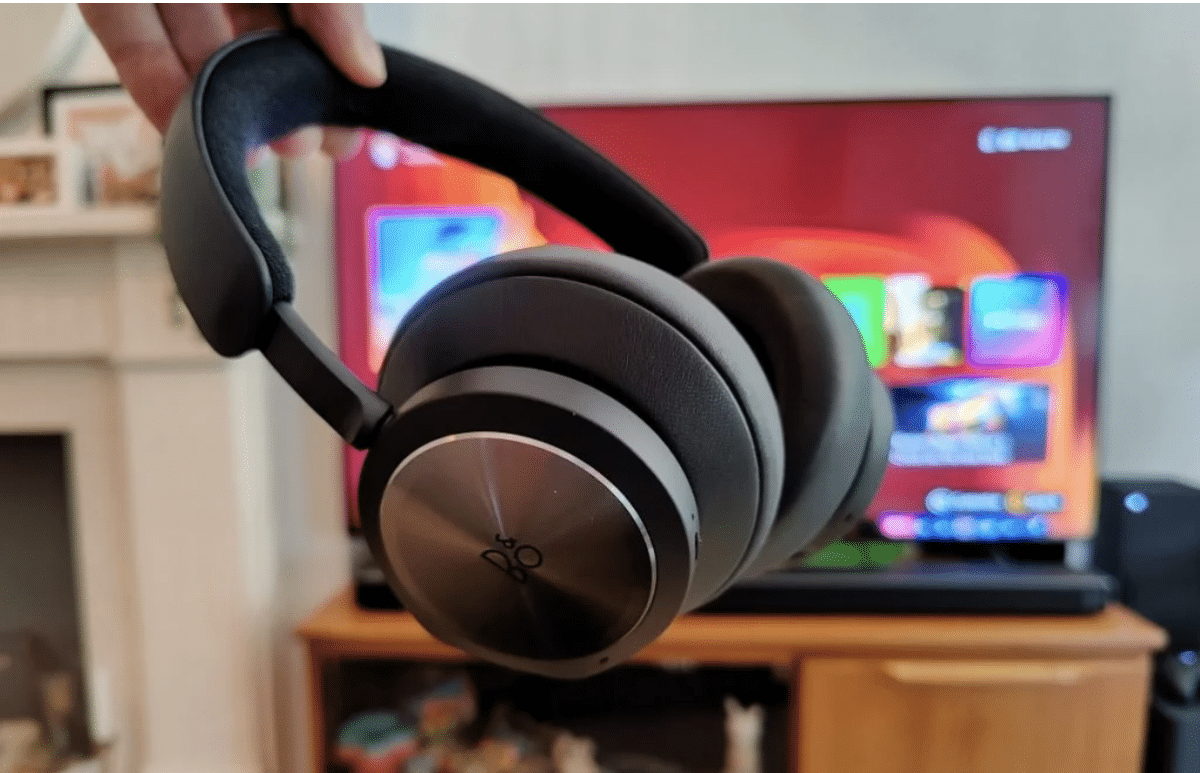 The Beoplay Portal doesn't just excel when it comes to its performance, but it has also been designed with comfort in mind. Its luxurious ear cups feature anodized aluminium discs that provide gamers with not just durability but with style as well. The earpads, wrapped in lambskin and filled with memory foam, offer a level cushioning that will be hard to find in other gaming headsets out there, allowing gamers to enjoy hours upon hours of gaming sessions without any sort of discomfort. Then when you look inside of the headset you'll find some padding on the inner headband that is made from bamboo fibre textile, which ensures that the headset stays comfortably on your head no matter how long you'll be sitting with them on.
Extended Battery Life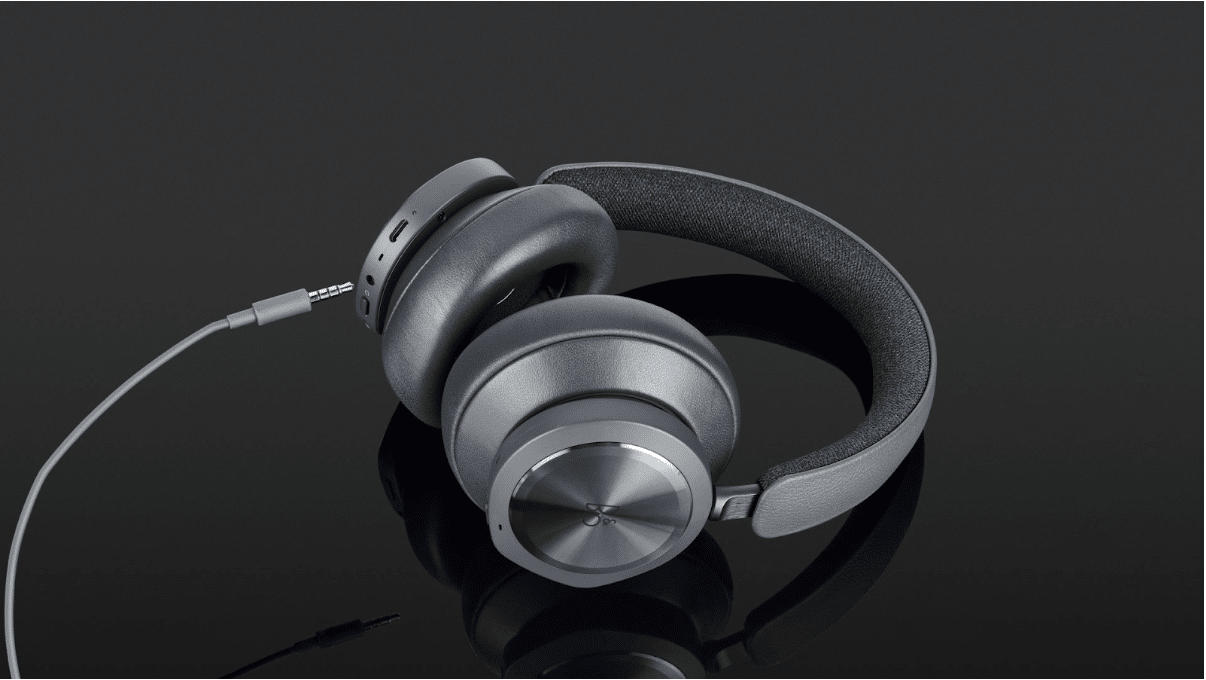 A pretty big improvement that stands out quite a lot with the refreshed Beoplay Portal has to be its extended battery life. Gamers will now be able to enjoy an impressive amount of 42 hours of immersion in their favourite games, with both Bluetooth as well as ANC enabled. Even when using the 2.4GHz wireless option with ANC activated, you will still be able to enjoy a solid 19 hours of uninterrupted gaming. This extended battery life ensures that you spend more time enjoying your favourite games and less time sitting around waiting for your headset to charge up.
Timeless Elegance and Pricing
Bang & Olufsen have managed to maintain the elegance of the Beoplay Portal with its classic colour options, which consist of: anthracite, navy, and light grey. The pricing for the upgraded Beoplay Portal sits at a pretty high price of $499, which does make it a pretty tough product to consider buying for most people. However, for those who are looking for a premium headset that you want to be super comfortable and have great audio quality, this still may just be the headset for you.
Conclusion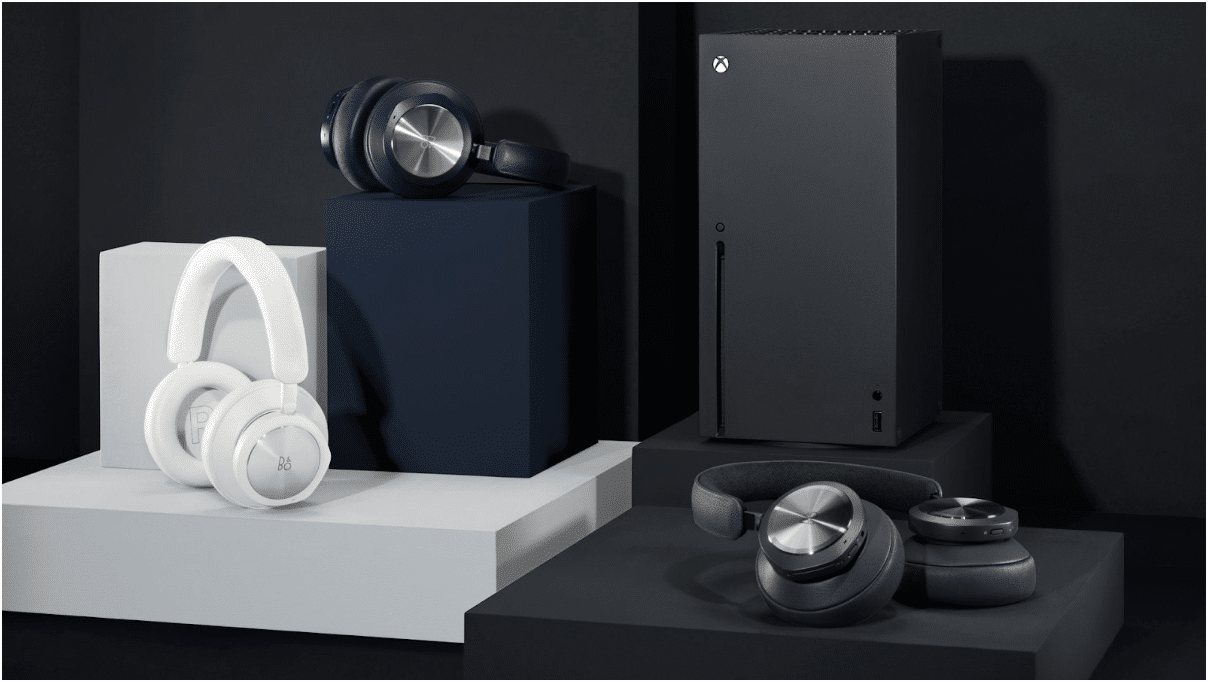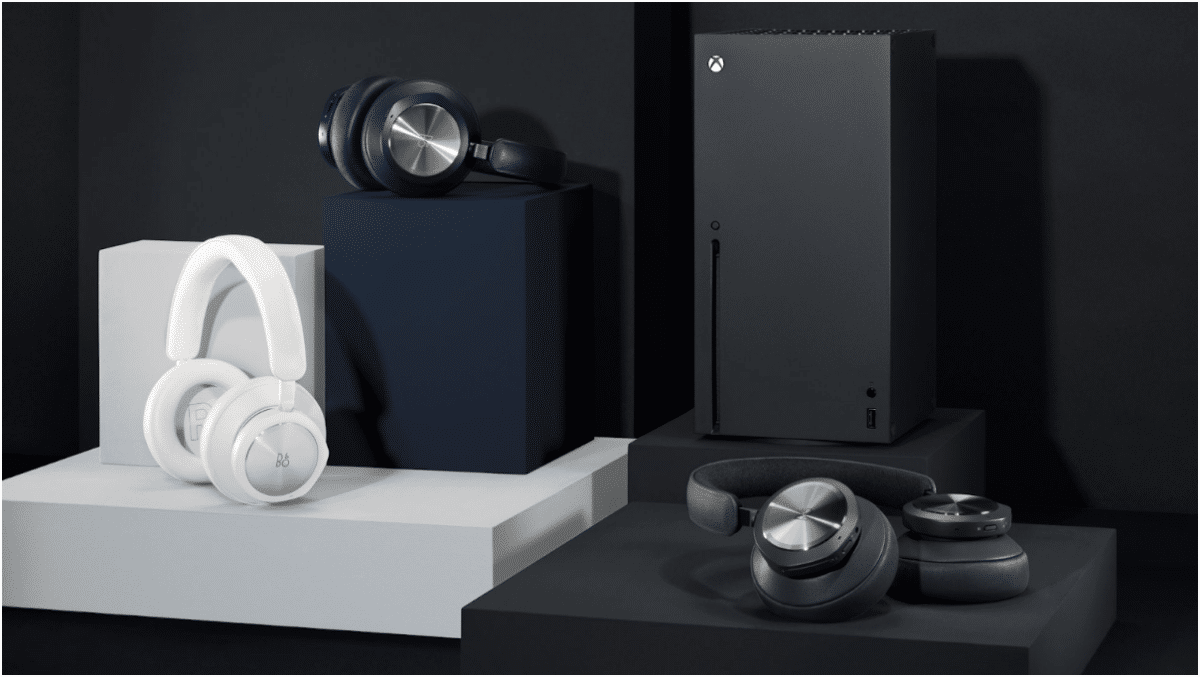 In conclusion, the Beoplay Portal gaming headset continues to set the bar high for gamers who demand both style and substance. With its innovative USB dongle, impressive audio quality, advanced ANC technology, luxurious comfort, and extended battery life, it's the go-to choice for gamers across platforms.
So, if you're in search of a premium gaming headset that combines aesthetics and performance seamlessly, then the Beoplay Portal is the answer to elevate your gaming experience, immerse yourself in breathtaking soundscapes, and conquer your virtual worlds with unparalleled style.