To those that may not have had time to watch the whole of the latest Apple event, where you probably already knew that they were going to announce the iPhone 15, this article has the biggest announcements that you missed from the event. However, just because the iPhone 15 was the main star of the event, doesn't mean that there weren't any other major reveals.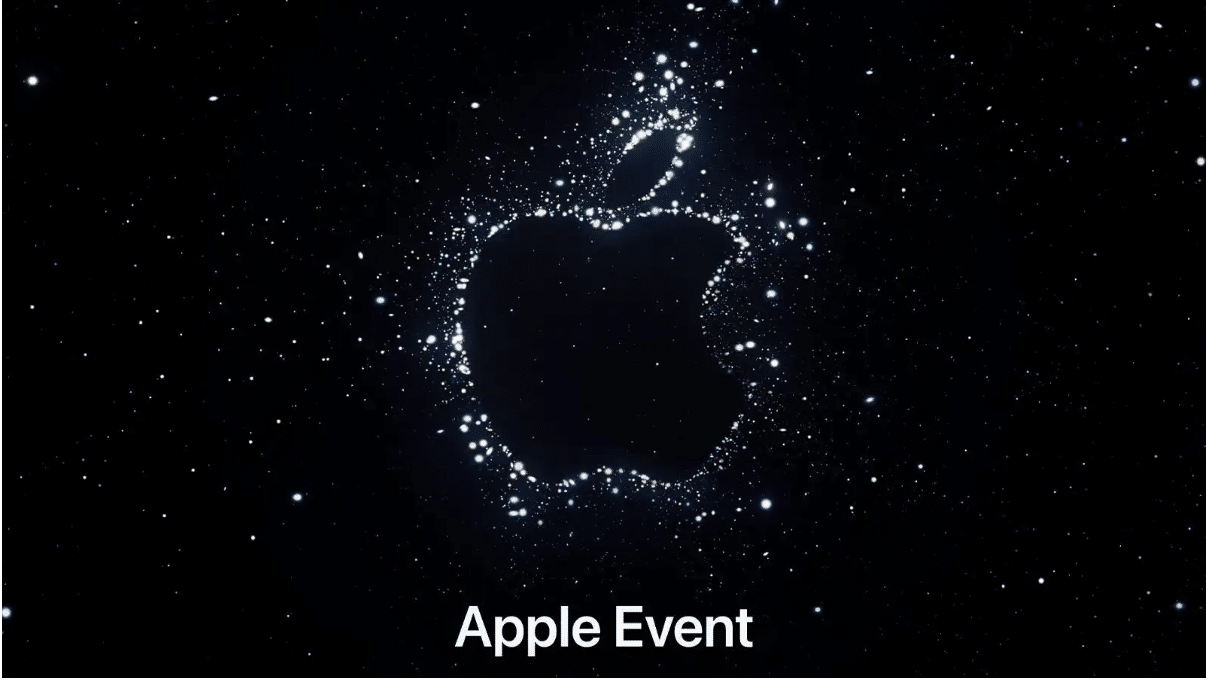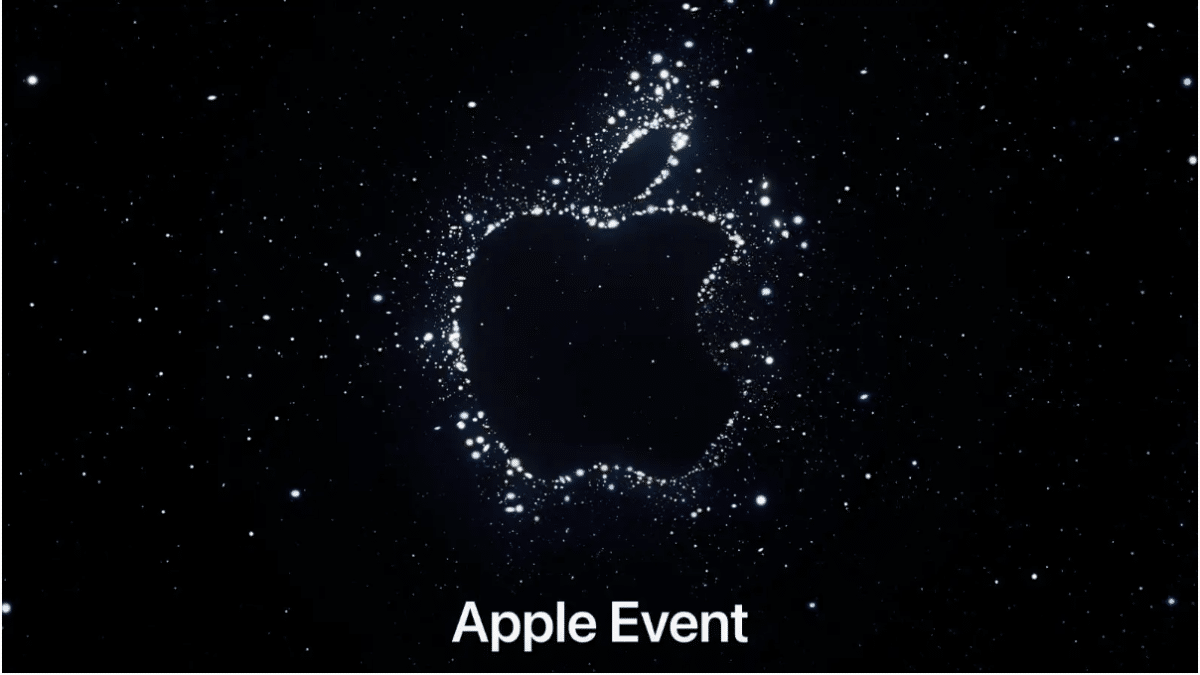 There were many other awesome announcements ranging from a new smartwatch to Apple shift towards USB-C charging, so here were some of the biggest things that you missed.
The iPhone 15's are getting a USB-C, Dynamic Island and even more…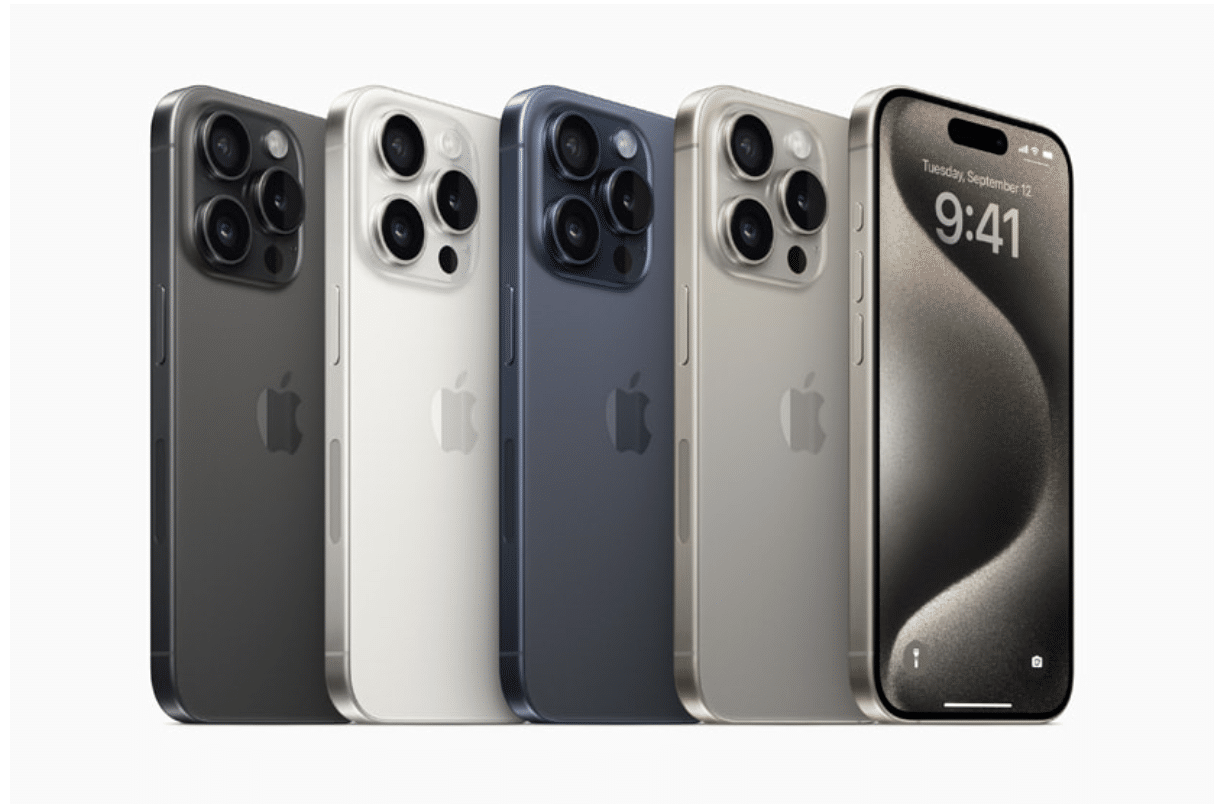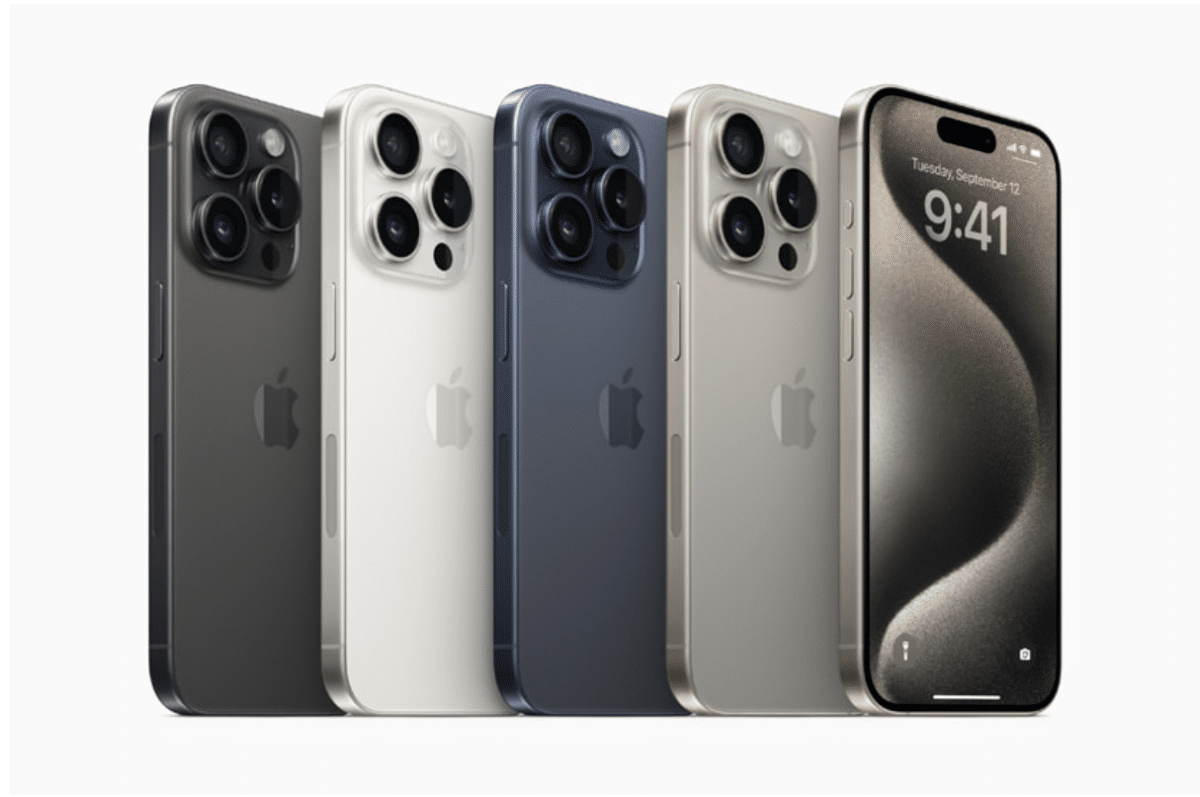 Apple has officially unveiled its much-anticipated iPhone 15 series, which introduces several significant enhancements. Notably, these new devices mark the debut of USB-C connectivity, a departure from the traditional Lightning port. Additionally, the Dynamic Island feature, previously exclusive to the iPhone 14 Pro and Pro Max, has been integrated into the iPhone 15 lineup.
In terms of performance, the iPhone 15 inherits the A16 chip that was introduced with the iPhone 14 Pro, ensuring robust processing capabilities. The standard iPhone 15 boasts a 6.1-inch screen, while the iPhone 15 Plus features a larger 6.7-inch display. Both models sport a formidable 48MP primary camera, promise extended battery life, and incorporate a second-generation ultra-wideband chip.
Starting at an attractive price point, the iPhone 15 begins at $799, with the iPhone 15 Plus starting at $899. Preorders for these devices are set to commence on September 15th, with shipping slated to begin on September 22nd.
An Action Button Replaces The Mute Switch on the iPhone 15 Pro and Pro Max
The iPhone 15 Pro and Pro Max models are set to deliver a host of exciting upgrades. Among these enhancements is the inclusion of a USB-C port, a notable departure from the previous Lightning port, and the introduction of a customizable Action Button, which replaces the conventional mute toggle. These models also feature slimmer bezels and a lighter, titanium-based design for improved portability.
Under the hood, Apple equips the devices with a more efficient A17 Pro processor, ensuring enhanced performance. Additionally, they offer speedier USB-C charging compared to the standard iPhone 15. The iPhone 15 Pro Max stands out with its 48MP primary camera and the addition of a 5x telephoto camera.
Starting at $999 for the 6.1-inch iPhone 15 Pro and $1,199 for the 6.7-inch iPhone 15 Pro Max, these premium phones are available for pre-order starting September 15th, with shipping scheduled to commence on September 22nd.
A Boost in Performance for the Apple Watch Series 9
Apple has unveiled its latest offering to the Apple Watch lineup, the Watch Series 9, introducing notable upgrades to enhance user experience. This advanced timepiece is equipped with an ultra-wideband chip and an upgraded S9 processor, enabling extended "all-day" battery life. A unique "double-tap" gesture allows users to perform actions such as answering calls or snoozing alarms by tapping their index finger and thumb together twice.
The Watch Series 9 will introduce a new pink colour option, alongside a selection of stainless steel case choices. In line with its commitment to environmental sustainability, Apple is transitioning away from leather watch bands and phone cases to reduce its carbon footprint.
With a starting price of $399 for the GPS version and $499 for the GPS and cellular model, the Watch Series 9 offers a range of options to suit individual preferences. These timepieces are available for order starting today, with delivery scheduled for September 22nd.
The Apple Watch Ultra 2 Gets a Small Spec Bump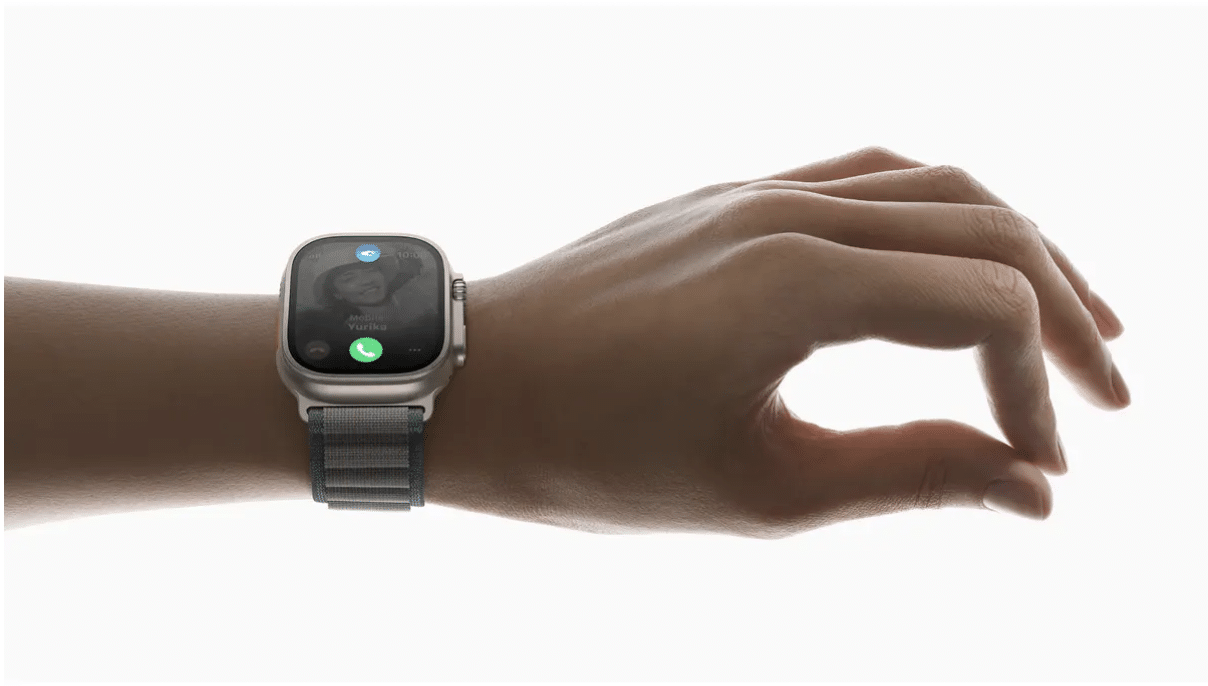 Apple has unveiled the next-generation Apple Watch Ultra, the Apple Watch Ultra 2, building upon the success of its predecessor. Much like the Watch Series 9, the Watch Ultra 2 incorporates an ultra-wideband chip and the S9 processor, enabling the convenient double-tap gesture. Furthermore, this new iteration boasts an upgraded 3,000-nit display, all while maintaining an impressive 72-hour battery life when operating in low-power mode.
Apple also introduced a novel watchface named Modular Ultra, which takes full advantage of the display's outer edges for an enhanced user experience. The Apple Watch Ultra 2 is available for $799, featuring both GPS and cellular connectivity options. Customers can pre-order this cutting-edge timepiece today, with shipments scheduled to commence on September 22nd.
Adding USB-C to the AirPods Pro As Well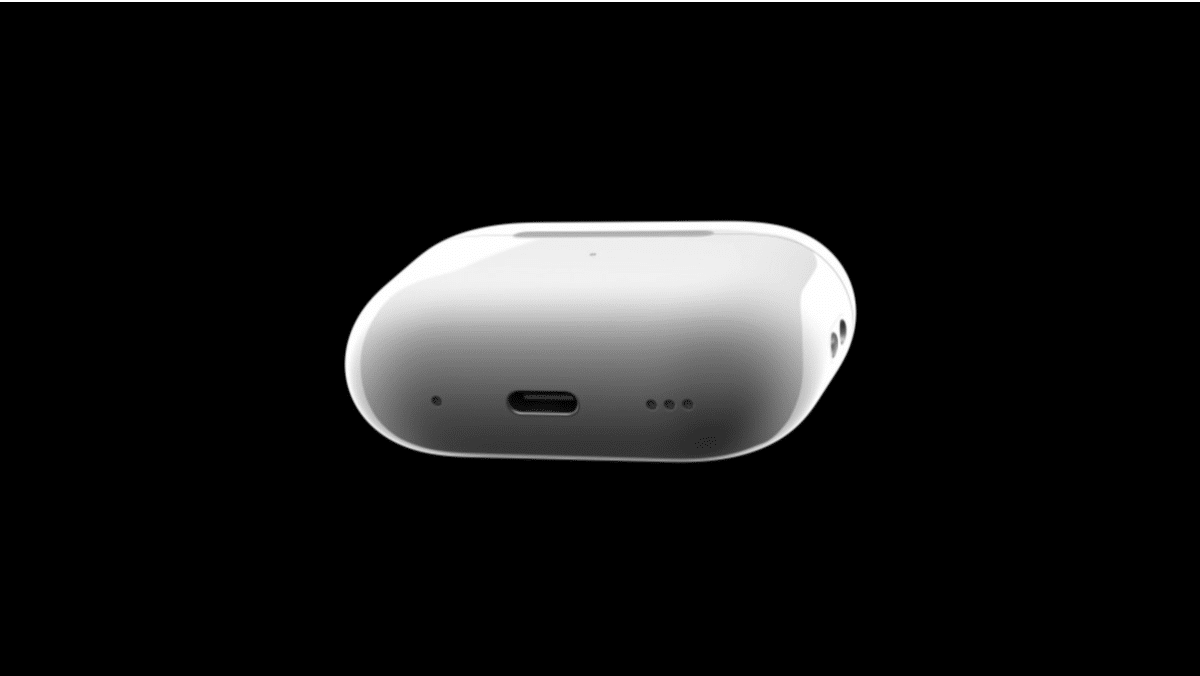 The iPhone 15s aren't the only Apple products that will be getting the addition of the USB-C charging port, Apple have also announced that the new AirPods Pro will also come with a USB-C charging case. If you're someone that still prefers the wired EarPods over these wireless AirPods then you'll be happy to know you'll still be able to use them with the new iPhones as Apple will start shipping these wired options with a USB-C option available. 
Roadside Assistance via Satellite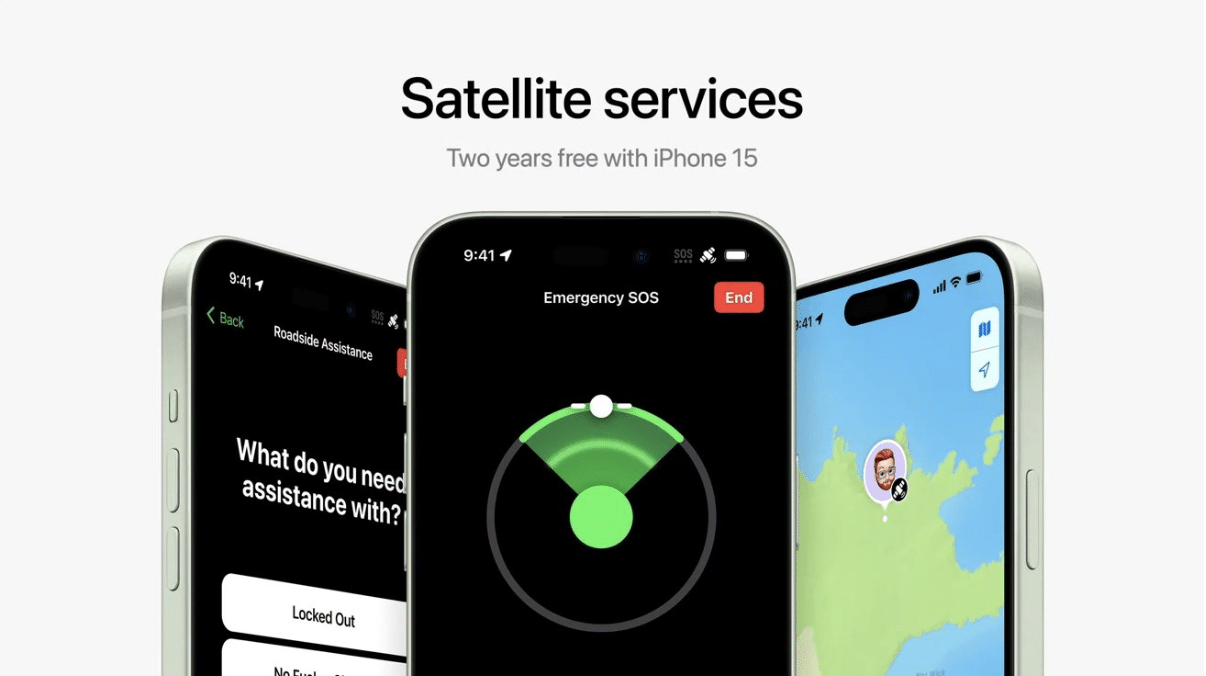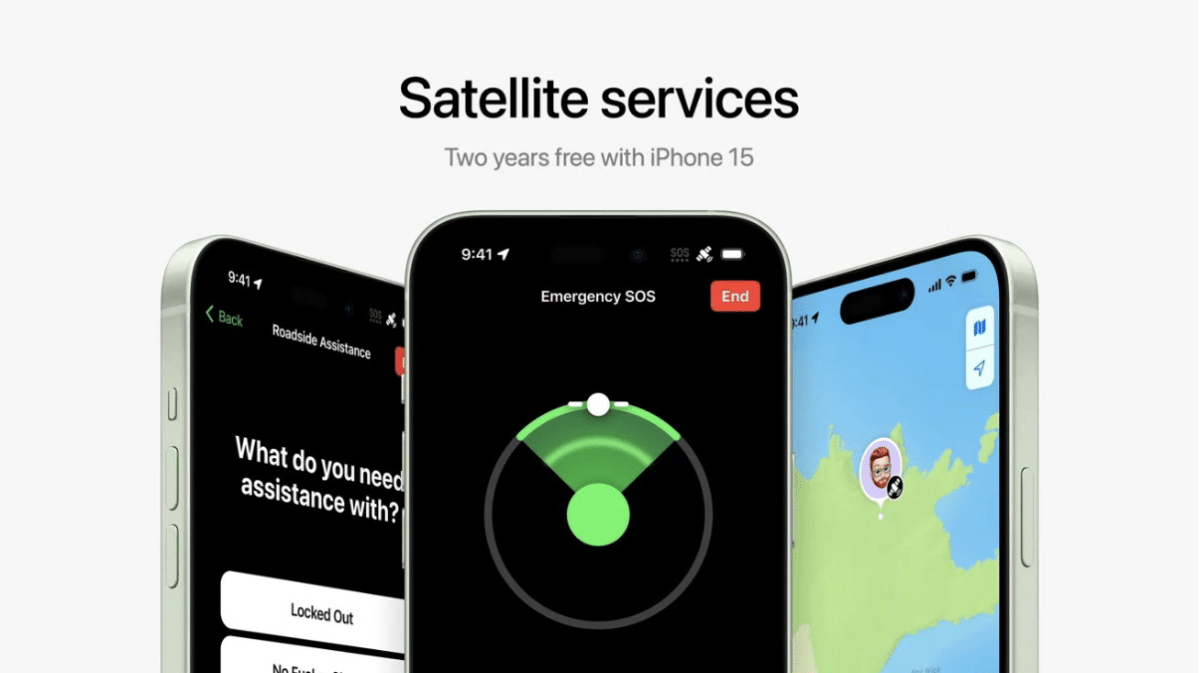 Apple is enhancing its Emergency SOS via satellite feature to incorporate roadside assistance, collaborating with AAA to offer this valuable service. This new functionality enables users to send a text with the message "Roadside Assistance" to request aid for issues such as flat tires or a stranded vehicle. Remarkably, Apple is making this service accessible at no cost for the initial two years to iPhone 15 users.
Final Words
The recent Apple iPhone 15 event was a whirlwind of exciting announcements that extended far beyond the highly anticipated iPhone 15 series. While the new iPhones usher in an era of USB-C connectivity, Dynamic Island integration, and enhanced processing power, other product highlights like the Apple Watch Series 9 and Apple Watch Ultra 2 promise significant improvements in the wearable tech realm.
The addition of USB-C charging to AirPods Pro shows Apple's commitment to versatility and user convenience. Moreover, Apple's collaboration with AAA for roadside assistance via satellite underscores their dedication to enhancing the safety and convenience of their devices. With these game-changing innovations, Apple continues to push the boundaries of technology and user experience, setting the stage for a dynamic future in the world of consumer electronics.