Apple continues with yet another very minor update to its watches. It doesn't seem like there is a black model, but just like the Series 9, the Ultra 2 gets the new S9 chip with improved performance.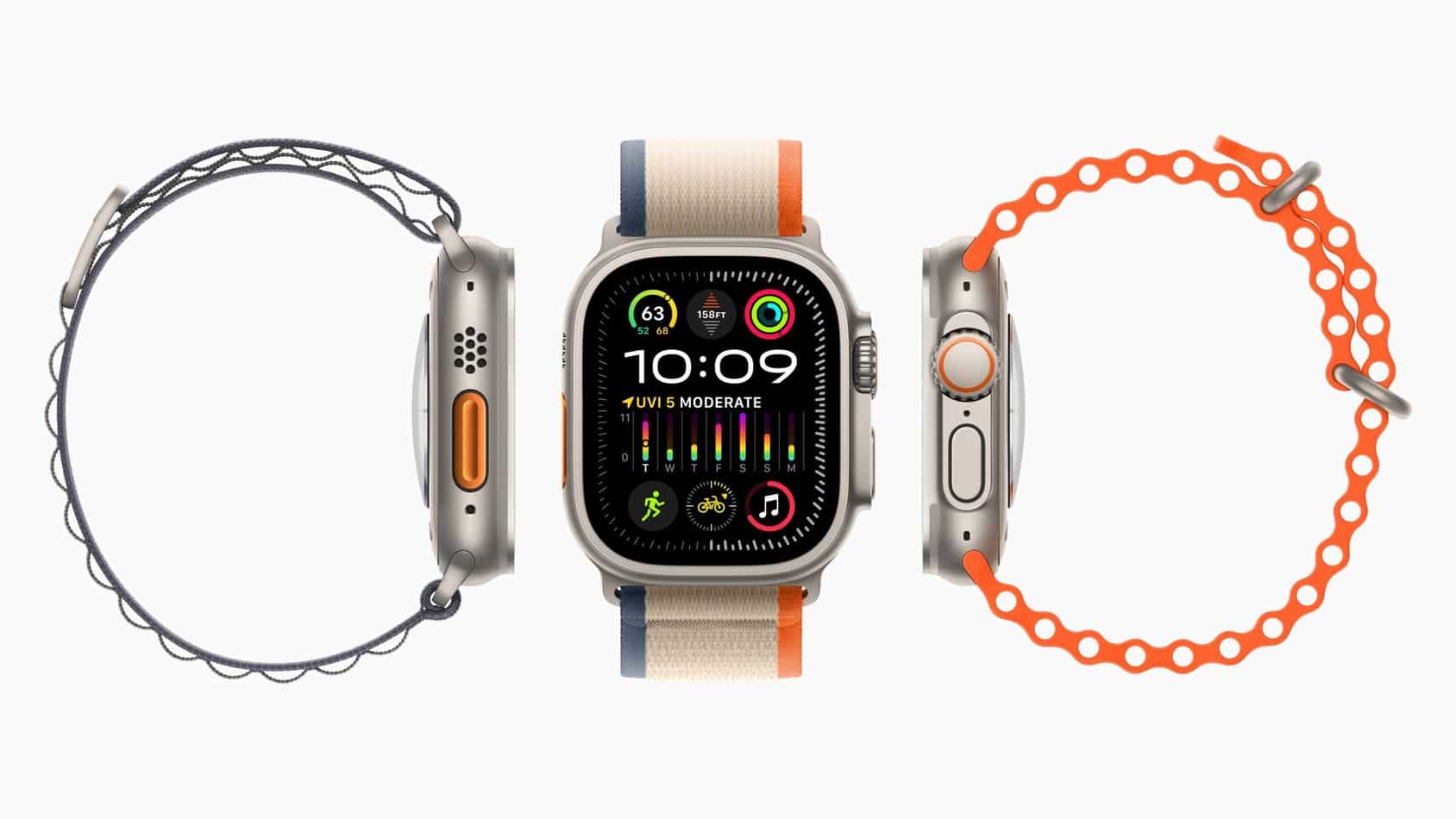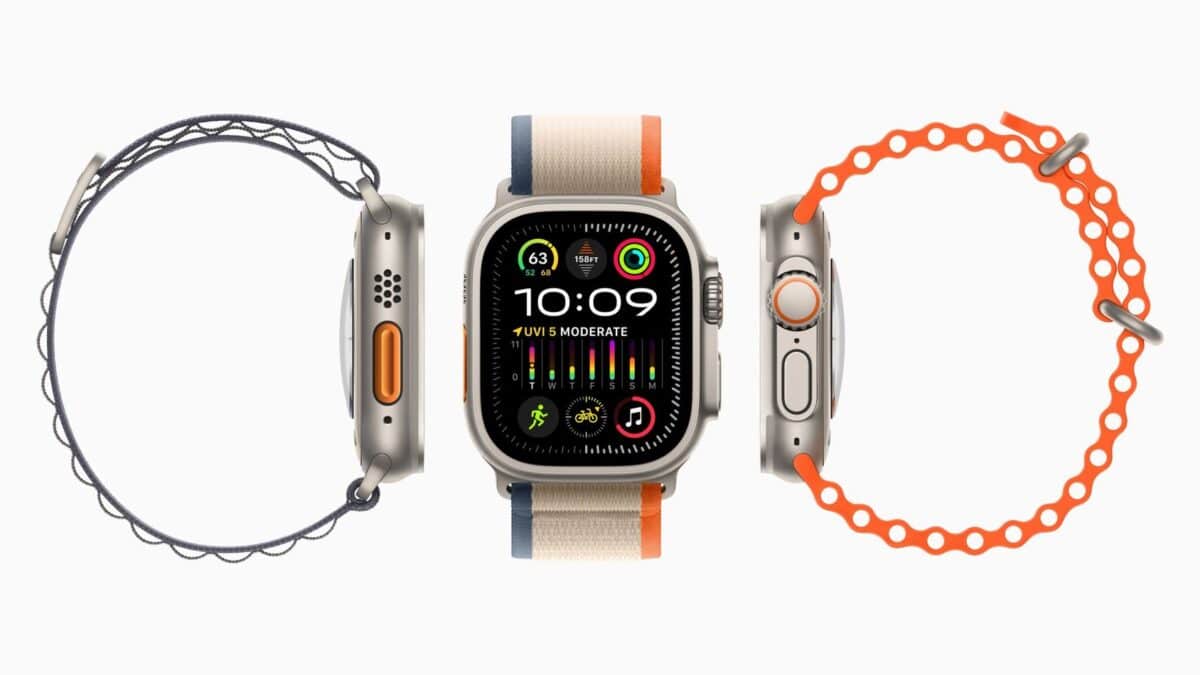 It also retains the same 36-hour battery life as the previous model.
The new Apple Watch Ultra 2 has a larger battery – Update Sep 25, 2023
iFixit has opened up the new watches, the Apple Watch Ultra 2 and the Apple Watch Series 9. The most notable discovery made by iFixit during this process was that the Apple Watch Ultra 2 comes with a slightly larger battery at 564 mAh, which is about 4 percent larger than the previous model. The battery capacity for the 41mm Series 9 remains at 282 mAh, unchanged from the 41mm Series 8.
The new chip enables new features like Double Tap, enhanced Siri, and Ultra Wideband. Ultra 2 also gets a brighter screen at 3000 nits.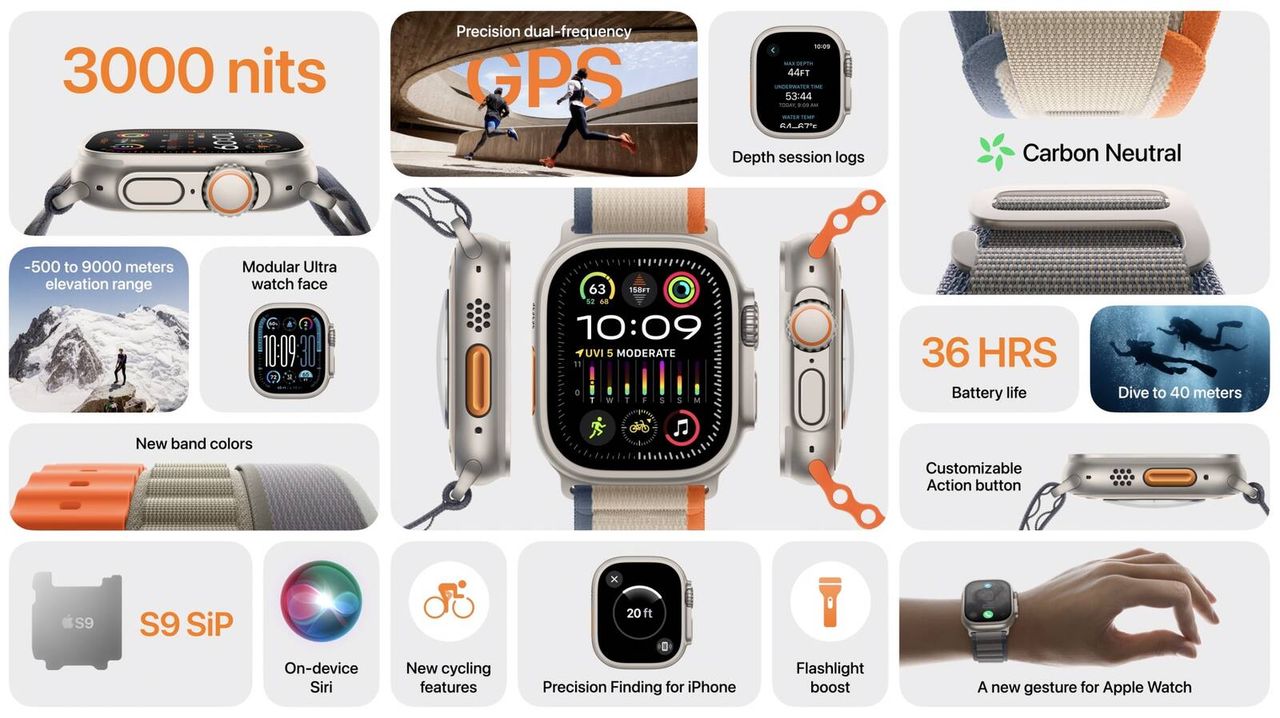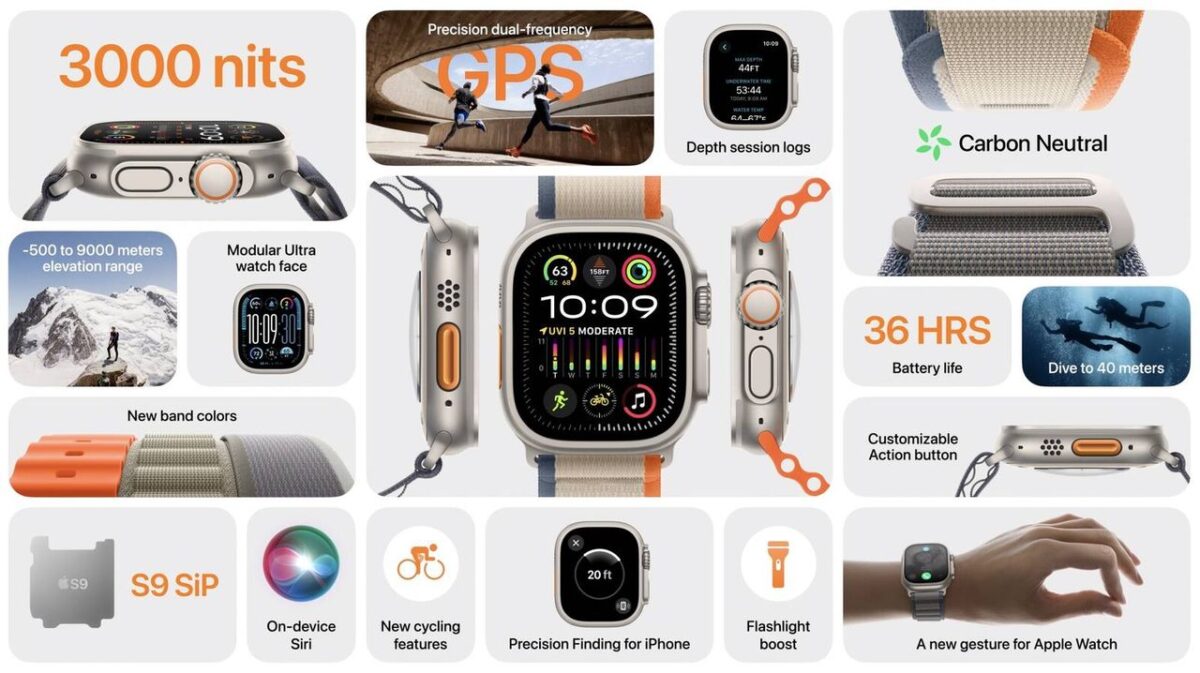 Apple Watch Ultra 2 is available for order today. Delivery will begin on September 22.