Apple has just unveiled its latest high-end smartphones, introducing the iPhone 15 Pro and 15 Pro Max. These cutting-edge devices mark a significant step forward in Apple's mobile technology.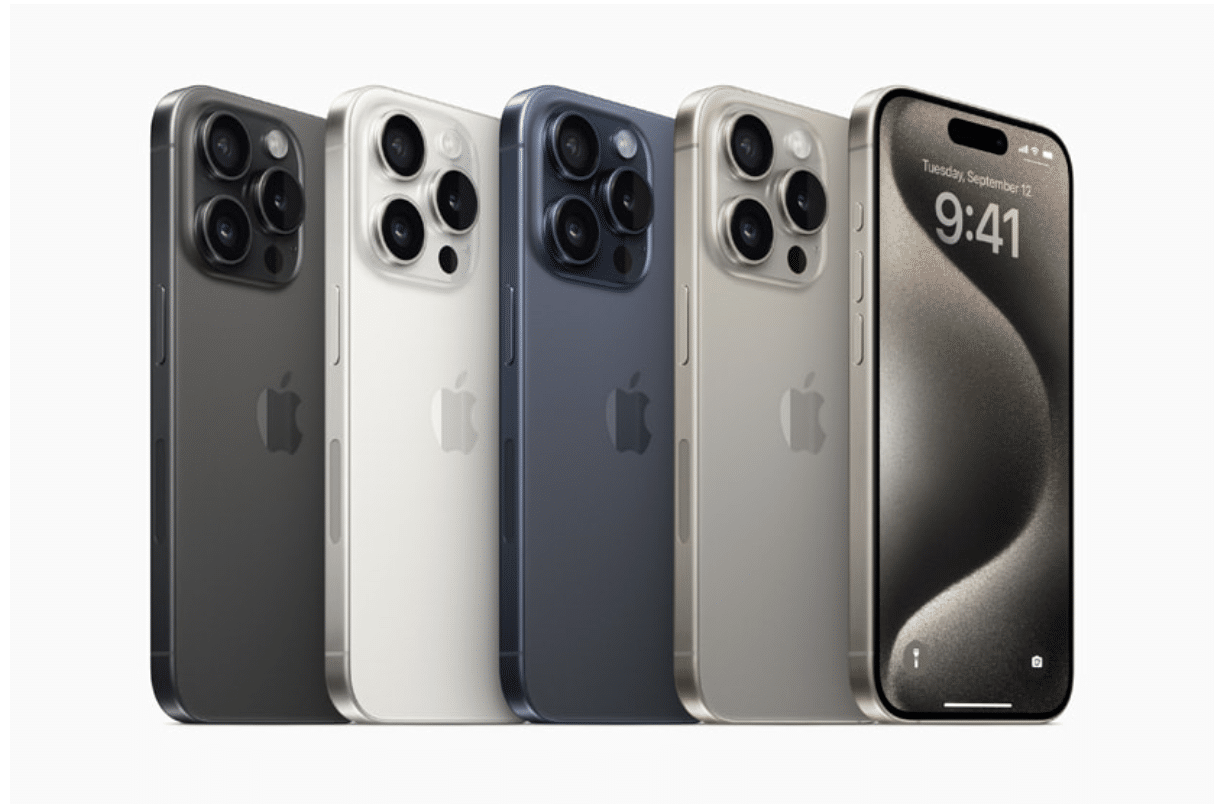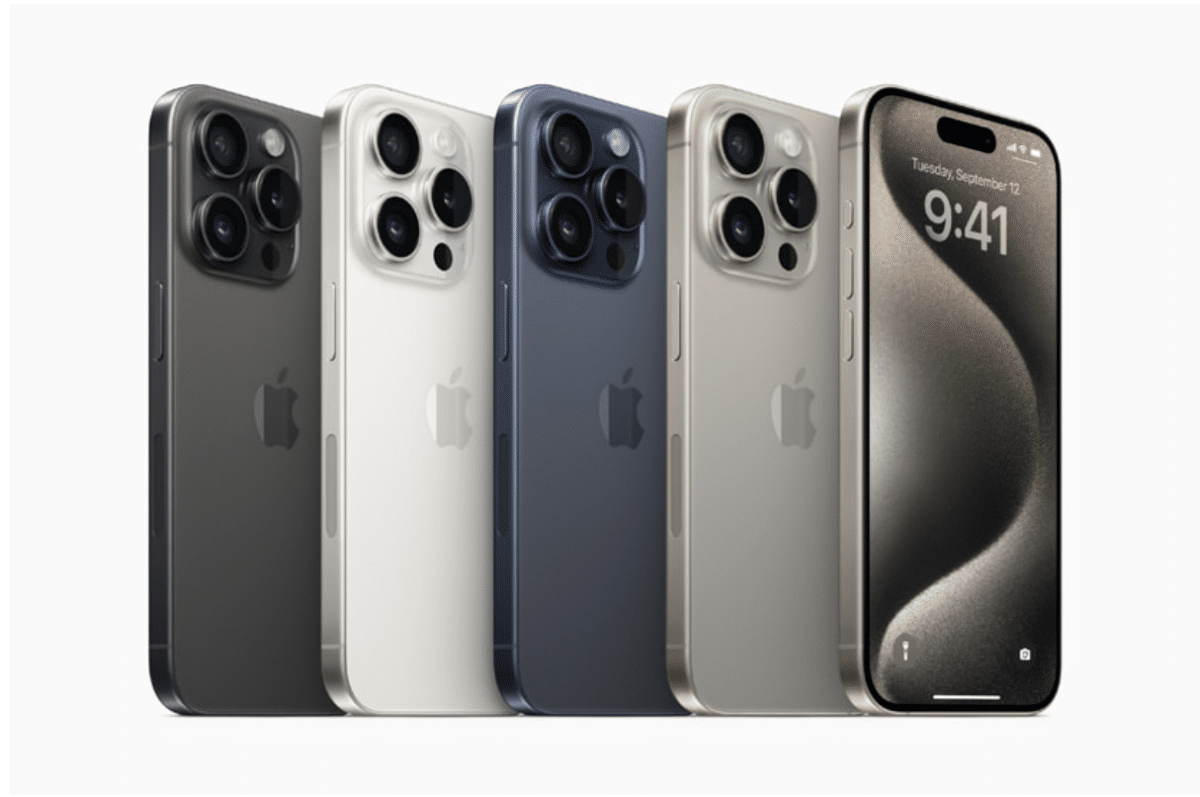 The CEO of Apple, Tim Cook, introduced these new devices during Apple's Wonderlust event at Apple Park in Cupertino, California, though rumours had been circulating for months. Additionally, the iOS 17 that will also finally come out in its final form, promises significant changes in how users interact with their iPhones, with features like StandBy mode, interactive widgets, Live Voicemail, and Contact Posters, which could redefine the smartphone experience.
Premium Build and Powerhouse Performance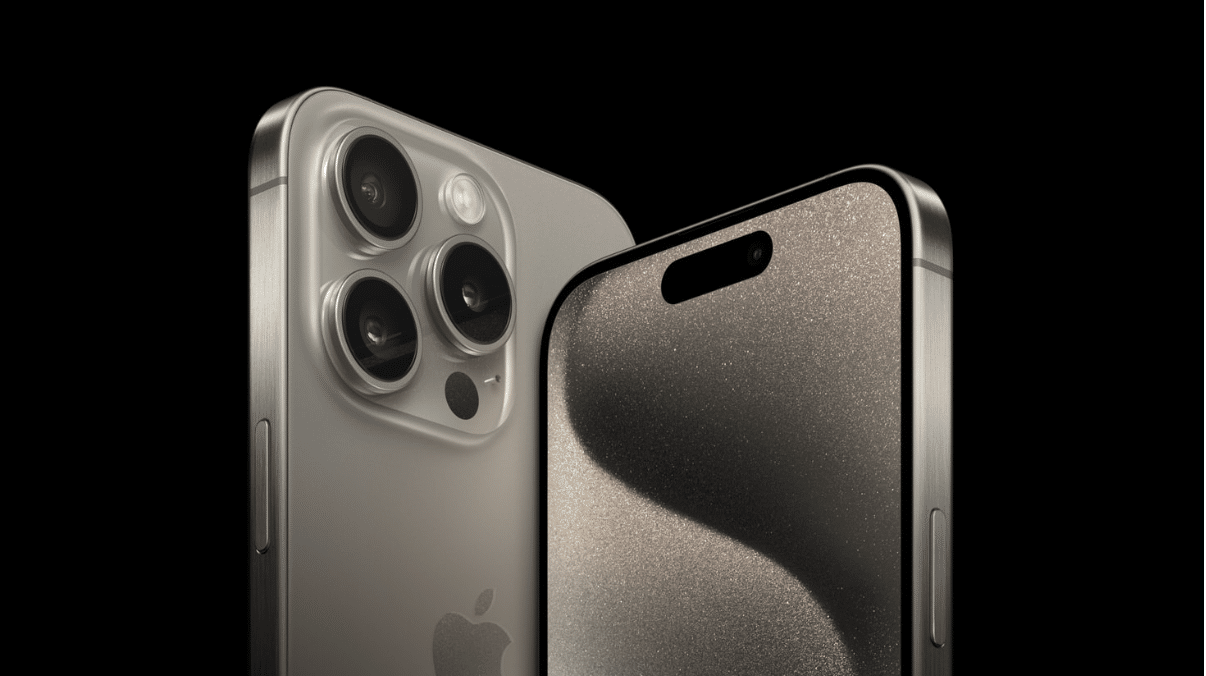 Crafted from durable titanium, these smartphones boast a gorgeous sleek and robust design. Apple explains them as the most powerful devices they've ever produced, as they do with each year's new model. The iPhone 15 Pro starts at $999 and offers 128GB of storage, while the Pro Max is priced to start at $1,199 and provides 256GB of storage. Both models will be available for pre-order this Friday, the 15th of September 2023, with the official release set for September 22nd.
The new iPhones come encased in a reinforced enclosure, said to be amongst the most durable in the industry. These new iPhones are available in a range of colours, although these new colours aren't as bright and out there as some of the previous iPhone models have been, these new colours include; white, black, blue, and a natural finish, Apple emphasises the intricate engineering behind these devices.
Impressive Displays and Performance
The iPhone 15 Pro features a 6.1-inch screen, while the Pro Max boasts a much larger 6.7-inch display, matching the sizes of the new iPhone 15 and 15 Plus. Powering these devices is the A17 Pro chip, which Apple claims delivers unrivalled performance, potentially rivalling high-end PCs. Apple has also revamped the GPU, hinting at enhanced gaming capabilities, although their claims in this regard have been somewhat inconsistent in the past.
Both the Pro and Pro Max feature Super Retina XDR displays with ProMotion support, offering an always-on display and the new StandBy mode, which you may already be familiar with as it was already introduced with the iOS 17 beta version.
USB-C Port for Lightning-Fast Transfers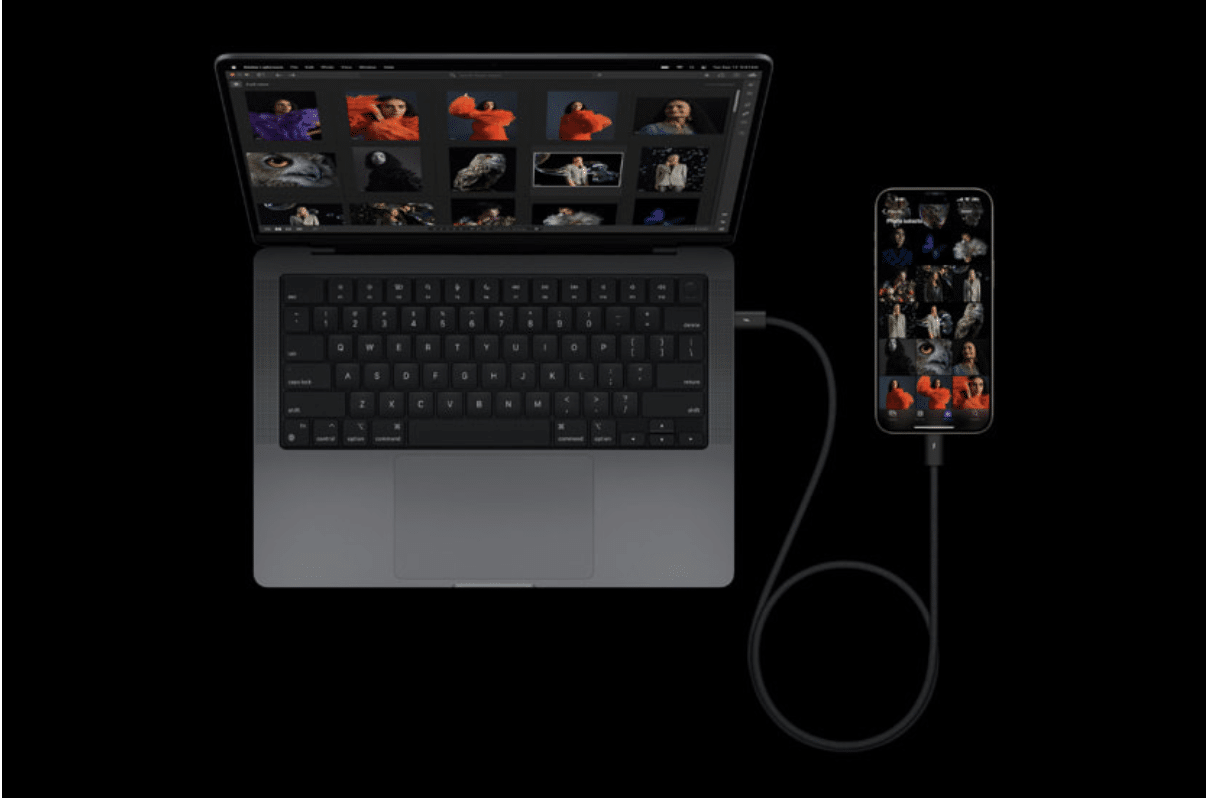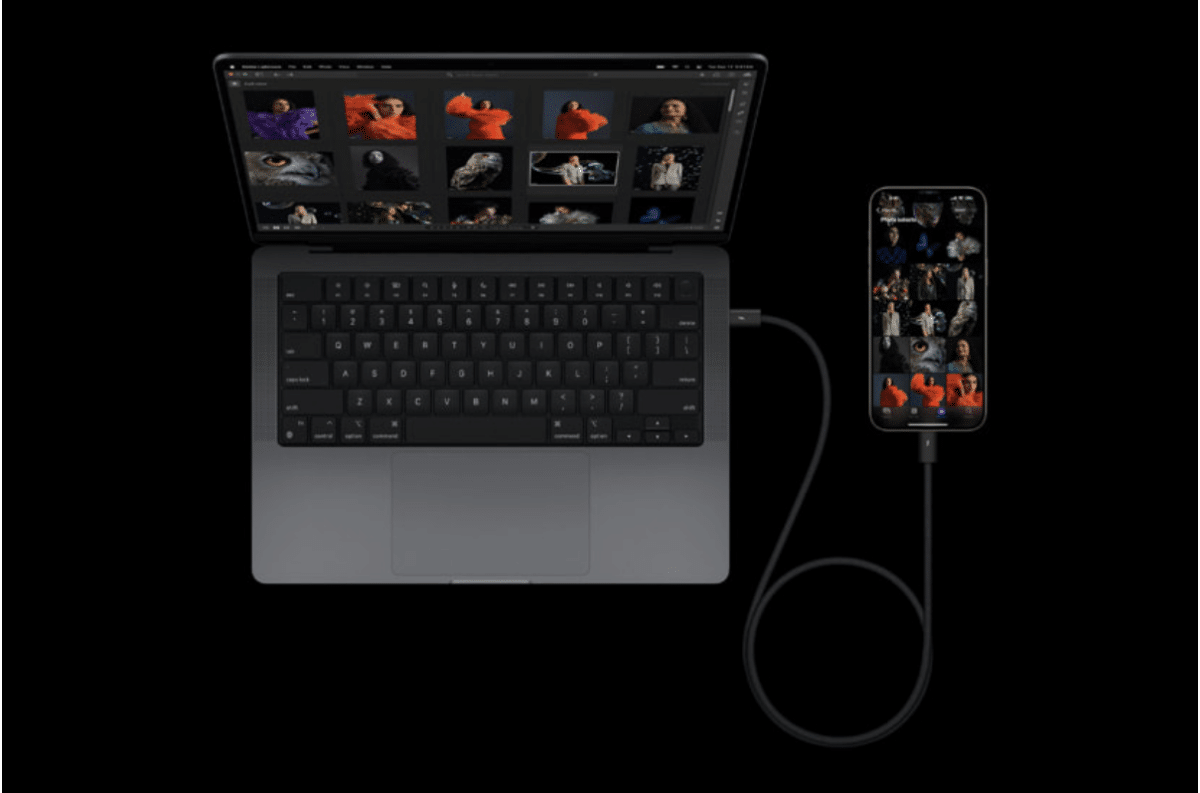 Both smartphones replace the traditional Lightning port with a USB-C port. Notably, the iPhone 15 Pro is the world's first phone to offer lightning-fast 10Gbps transfer speeds, simplifying the process of transferring large files, including photos and videos.
While Apple didn't extensively discuss USB-C, the new port has inspired novel ways to capture and utilise data on the Pro phones. The addition of a 48-megapixel camera makes it easier to work with high-resolution photos, extending their utility beyond Instagram. Joswiak aptly describes the new Pro lineup as "our best and most Pro iPhone ever," showcasing Apple's commitment to pushing the boundaries of smartphone technology.
Introducing the Action Button
An innovative feature in the iPhone 15 Pro is the Action Button, which now replaces the traditional ringer switch. This button can be customised to trigger shortcuts, activate accessibility features, open the camera, turn on the flashlight, and more. While its default function remains as a ringer switch, users will find it valuable for various tasks.
Revamped Camera System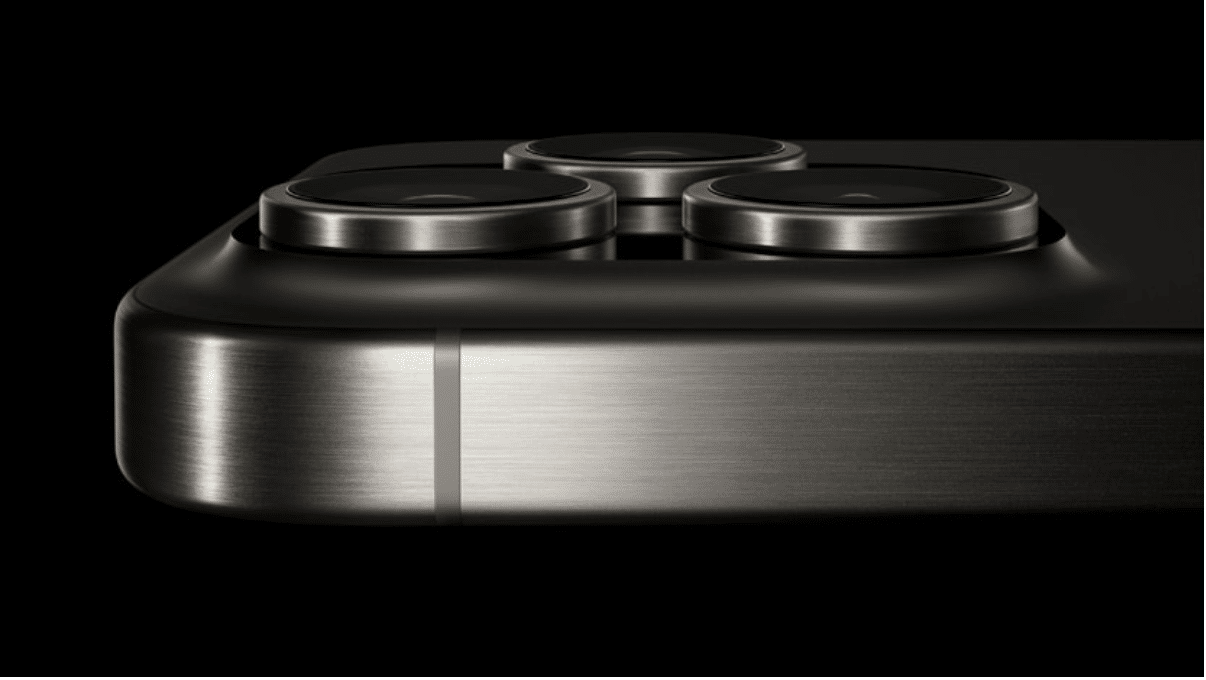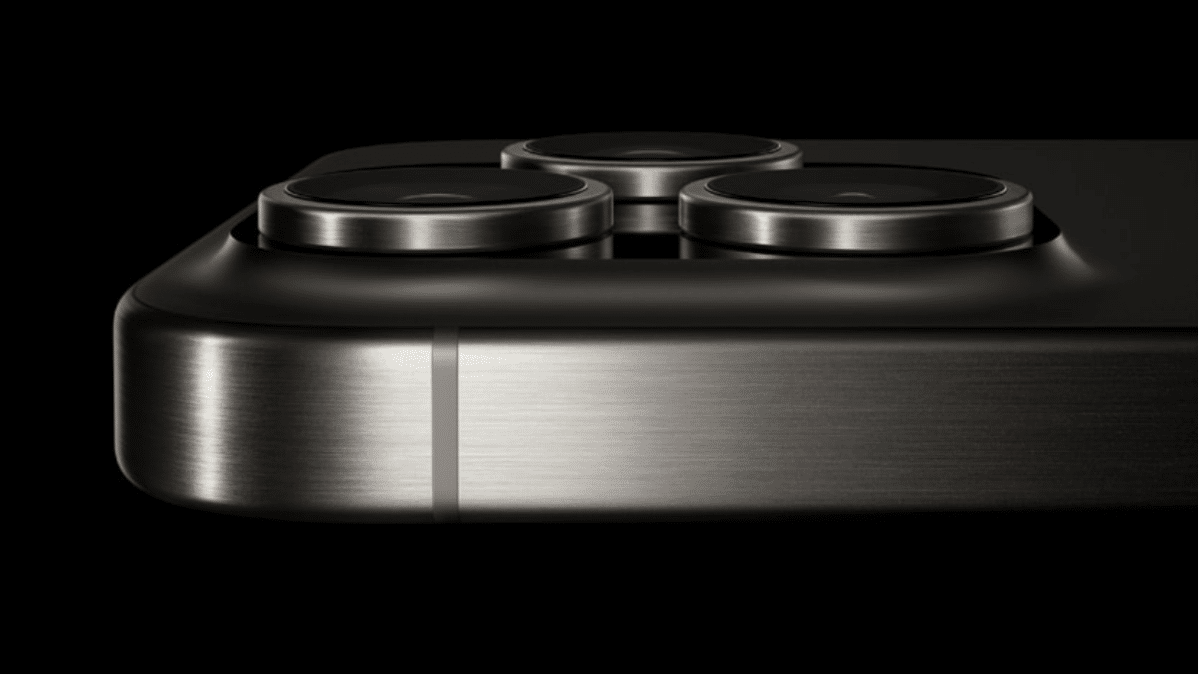 According to Greg Joswiak, Apple's marketing chief, the iPhone 15 Pro and Pro Max boast Apple's most advanced cameras to date, including the equivalent of seven distinct lenses.
Some of the notable improvements include a 48-megapixel camera for better low-light photography, reduced lens flare, and AI-enhanced full-resolution HEIF photos. Users can now select from multiple focal lengths within the main camera, ranging from 24mm to 35mm, along with up to 5x optical zoom, a significant upgrade for iPhone photography enthusiasts.
The devices also offer 4K60 ProRes video recording and support for external drive recording via the USB-C port, opening up creative possibilities for video enthusiasts. Spatial video capabilities, akin to 3D content, are also on the horizon, expected later this year. Apple envisions the iPhone 15 Pro as a versatile tool for both consumers and professional creators.
Final Words
In conclusion, Apple's latest unveilings, the iPhone 15 Pro and 15 Pro Max, represent a remarkable leap in smartphone technology. With their robust titanium builds, lightning-fast USB-C transfers, and groundbreaking camera systems, these devices set a new standard for performance and versatility. Apple's innovative Action Button and the integration of advanced features in iOS 17 underscore the company's dedication to enhancing the user experience.