If new iPhones are hot, refurbished ones are hotter. A 2022 study found that Apple was the most popular brand for refurbished smartphone purchases in the United States. But that was 2022. It's 2023; should you still buy refurbished iPhones?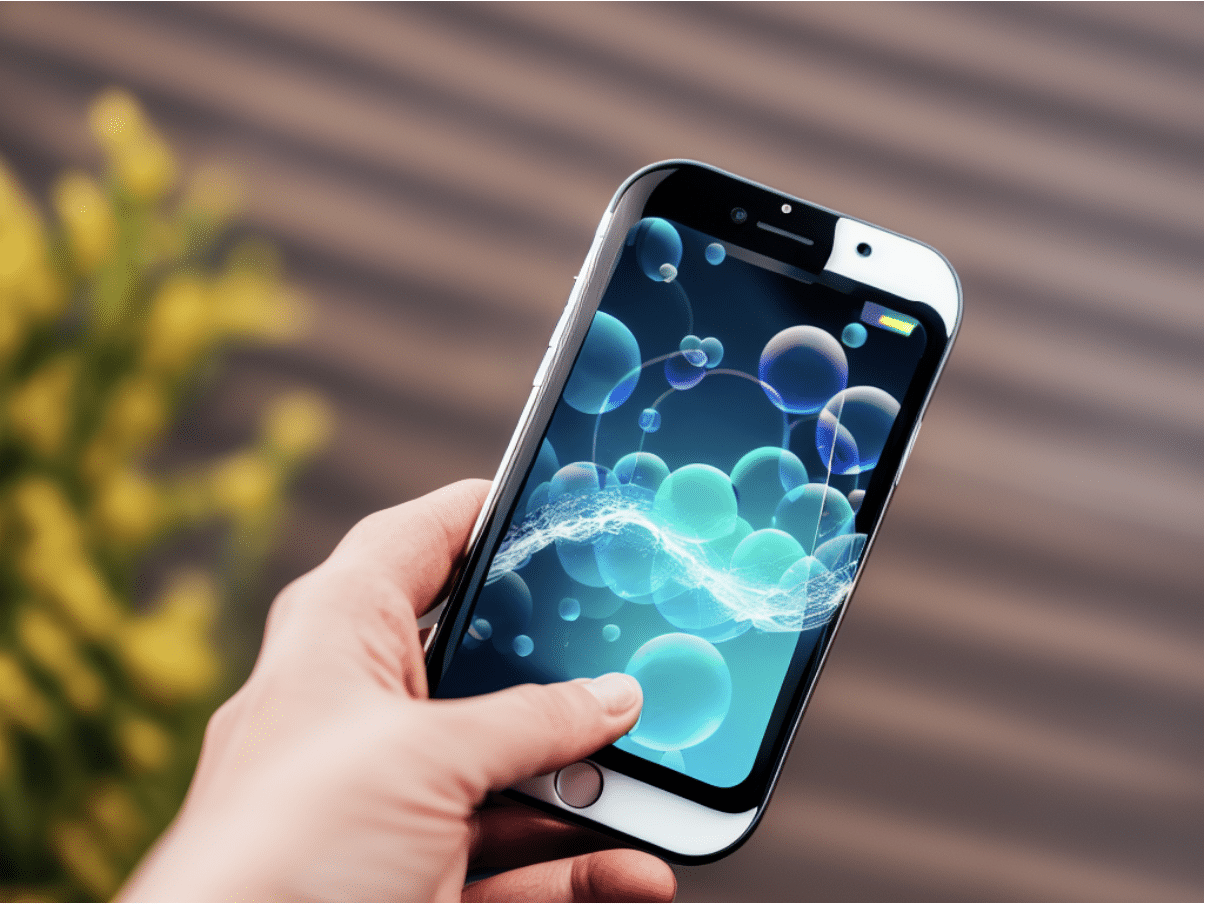 Considering the current global economy, many people are looking to cut costs. By buying refurbished tech, such as iPhones, you can save anywhere from 30% to 60% of the original price. At the same time, you can reduce e-waste and contribute to a more sustainable future.
This article will address the questions or doubts you might have about buying refurbished iPhones. Also, we will discuss the advantages and disadvantages of buying them. By the end of the article, you can make an informed decision on whether to buy a refurbished iPhone in 2023 or not.
What Is a Refurbished iPhone?
Let's say you use an iPhone for a while and then decide you want a different one. So you give your old iPhone back to Apple. Apple takes that iPhone and fixes it. They ensure everything works perfectly and looks like new again.
When done with the fixing, they call it a "refurbished iPhone." That means it's like a new iPhone, but someone else has used it before. Or someone else has pre-owned it.
To be called "refurbished," an iPhone must meet specific criteria. It has to be pre-owned or used as a display, and it has to be restored to complete working condition by Apple's manufacturers.
To identify a refurbished iPhone, look for a sticker or label that says "refurbished" on the box or the iPhone itself. You can also ask the seller or look for information online to ensure Apple has fixed it.
So, Are Refurbished iPhones Same As New Or Used iPhones?
Refurbished iPhones are not exactly new or used iPhones. They may look like either or both, but they are not. Below is a table that shows the differences between them.
| | | | |
| --- | --- | --- | --- |
| Feature | Refurbished | Used | New |
| Condition | Thoroughly inspected and repaired with Apple replacement parts, some aesthetic damage | Previously owned, signs of wear and tear or damage | Brand new and unused |
| Warranty | One-year warranty from Apple or seller | No warranty unless from reputable seller | One-year warranty from Apple or seller |
| Price | Between used and new prices, varies by model, storage, and condition | Often lower than new and refurbished, varies by model, storage, and condition | More expensive than refurbished and used, but quality assurance guaranteed |
You can see that refurbished iPhones are subject to inspection and repair with Apple replacement parts. Besides, they come with a one-year warranty and are priced between used and new iPhones.
In comparison, used iPhones are previously owned and may have signs of wear and tear. Also, they do not come with a warranty unless from a reputable seller and are priced lower than refurbished iPhones and new iPhones.
New iPhones are brand new and come with a one-year warranty. They are more expensive than refurbished and used phones but offer a guarantee of quality assurance from Apple or authorized sellers.
What Are the Stages of Refurbished iPhones?
Refurbished iPhones go through a thorough process to ensure they are fully functional and restored. This includes multiple steps such as preparation, data wipe, and diagnostics check.
Upon receiving a device, it is checked against lost and stolen databases to ensure it is not stolen or lost. If found on any database, it will not be used and will be returned to the rightful owner.
The technical parts of the iPhone are carefully inspected, and any external parts showing wear and tear are replaced, such as the screen, home button, chassis, frames, and camera. After all, repairs are complete, the operating system is updated to ensure it is current, and the phone undergoes a final check to ensure it is functioning properly before being sold.
At Reboxed.co, in-house engineers conduct an in-depth 70-point check on each refurbished iPhone. Once it passes, the phone is reboxed in new Reboxed-branded packaging with a brand-new charging cable included.
Apple also has its refurbishment testing process, called Apple Certified Refurbished. It ensures the product meets the company's operational standards and looks new. Apple Certified products include a one-year warranty for repairs.
Cosmetic appearance determines the grade of a refurbished iPhone, which can be Excellent (Grade A), Good (Grade B), or Fair (Grade C). Grade A refurbished iPhones have little to no visible signs of use. Grade B devices show visible signs of use. Grade C refurb iPhones exhibit heavy signs of use, often seen with scratches.
Should I Buy a Refurbished iPhone in 2023?
You should. New iPhones are expensive, and making them is a hazard to the environment. You could help reduce the negative impacts of the phone-making process on the environment by using a refurbished iPhone. A refurbished phone produces 89% fewer carbon emissions when compared to a new phone.
According to Persistence Market Research, more people demanded used and refurbished phones in 2022. This demand outshined new phones by taking 54.4% of the global market. And out of this percentage, Apple iPhones took a considerable portion.
This demand shows no signs of stopping, as International Data Corporation predicts that used and refurbished phone shipment units will increase to 413.3 million by 2026. This prediction indicates that the future of refurbished iPhones is great, with Apple being the top choice for consumers.
What Do I Need to Know Before Buying a Refurbished iPhone?
Most refurbished iPhones have been used. This status compromises their warranties even if they've only been used briefly.
The warranty of a new iPhone can last up to a year plus three months of technical support, while the warranty on refurbished ones is barely more than a year. They might not even have a warranty if you buy them directly from the previous user and not from a phone store.
Besides, the battery life of refurbished iPhones is lower than new ones. Because they've been used, the battery life will be considerably weaker, and it won't come with 100% battery life. And Apple seals iPhone's batteries, so they're not easily replaceable.
Usually, screen usage and constant use of internet service weaken iPhones' battery health. In addition to that, the length of time the phone was used before being sold as refurbished can affect its battery.
Though the defects of most refurbished iPhones are repaired before being sold, they can't look completely new. There could still be some dents and scratches on their bodies, especially on the screen. These defects might not be repaired because they're considered superficial.
These scratches could be caused by wear and tear during daily use. Also, previous users might not have used a phone pouch and screen guard to protect the phone.
The Best Refurbished Iphones You Can Buy
iPhone 14
There are several options for refurbished iPhone 14 deals. Apple offers up to 15% off refurbished iPhones with a full one-year warranty. Best Buy has open-box and refurbished iPhone 14 Pro phones at different prices. RefurbMe allows you to compare and buy certified refurbished iPhone 14 from multiple sellers.
iPhone 13
If you can't afford the iPhone 14, you can go for its predecessor, iPhone 13. Apple offers refurbished iPhone 13 standard, pro, and pro in its store. You should typically expect $619 for the refurbished 128GB iPhone 13, a 12% off the new one. If you're looking for more discounts, consider buying from retailers such as Back Market that offer up to 70% discount.
iPhone 12
There's little difference between this and iPhone 13. It comes with an excellent OLED display screen and a powerful A14 processor. Back Market and Digital Trends offer good options to find the best deals on refurbished iPhone 12. It is also worth checking out Apple's Refurbished Store or Verizon for unlocked refurbished iPhones.
iPhone 11
You can find websites that sell fixed-up iPhone 11s at lower prices if you search carefully. Some of these websites are Verizon and Apple Store. You can also find unlocked iPhone 11 (64GB) for as low as $200 on these websites. They offer a list of the best iPhone deals and prices, which includes refurbished phones. You can compare prices and features.
iPhone XR
Places where you can buy an older iPhone model that has been fixed up and made to work like new are Walmart and Back Market. Walmart sells a used iPhone XR for $234.99, and Back Market sells them for even less. You can also check Amazon for deals on these refurbished iPhones.
iPhone 8
Released in 2017, Apple has discontinued the iPhone 8. But it's still available in the refurbished phones market. The iPhone supports wireless charging and receives software updates. Though it doesn't have advanced features like the others on this list, it's still helpful.
Frequently Asked Questions (FAQ) on Refurbished iPhones
How do I know if a refurbished iPhone is of good quality?
You know a refurbished iPhone is of good quality when all its parts are working well, i.e. the battery, screen, and buttons are in excellent condition. Also, it comes with a warranty of at least one year.
Are refurbished iPhones original?
Yes. They're original, just that they've been used and restored to a mint condition before the sale.
What does it mean when an iPhone is refurbished?
Refurbished iPhones are described as "like new" or "renewed" on phone sites. It means it was pre-owned or used as a display unit before being restored to its original condition and sold.
How long will a refurbished iPhone last?
Though a refurbished iPhone ideally comes with a one-year warranty, its lifespan depends on when it was made and how long it was used before the refurbishing process. Also, it depends on how you use it after it is refurbished.
What should I look for in a refurbished iPhone?
You should look for functioning phone parts, recent software (it should still be able to receive updates), and above-average battery health. The previous owner's data should have been cleared from the phone. Also, you check for damages and dents that could affect the phone's performance before buying it. 
What Else to Know About Refurbished iPhones?
You can save money with refurbished iPhones and help the environment by reducing carbon emissions. But you stand the risk of buying scruffy and non-refundable iPhones with faulty parts.
So if you want to buy a refurbished iPhone in 2023, you need to be careful, so you don't get scammed. To be safer, you should buy the iPhone from a reputable store. Ensure it comes with a warranty and check if it's factory reset and working well before paying.