Apple announced the new ios 16 on June 6th during their WWDC keynote and now after months of waiting Apple has finally released their latest operating system to the public on September 12th 2022. After having a pretty successful run with their previous OS, IOS 15, Apple was expected to add some sweet new features, and they definitely didn't disappoint.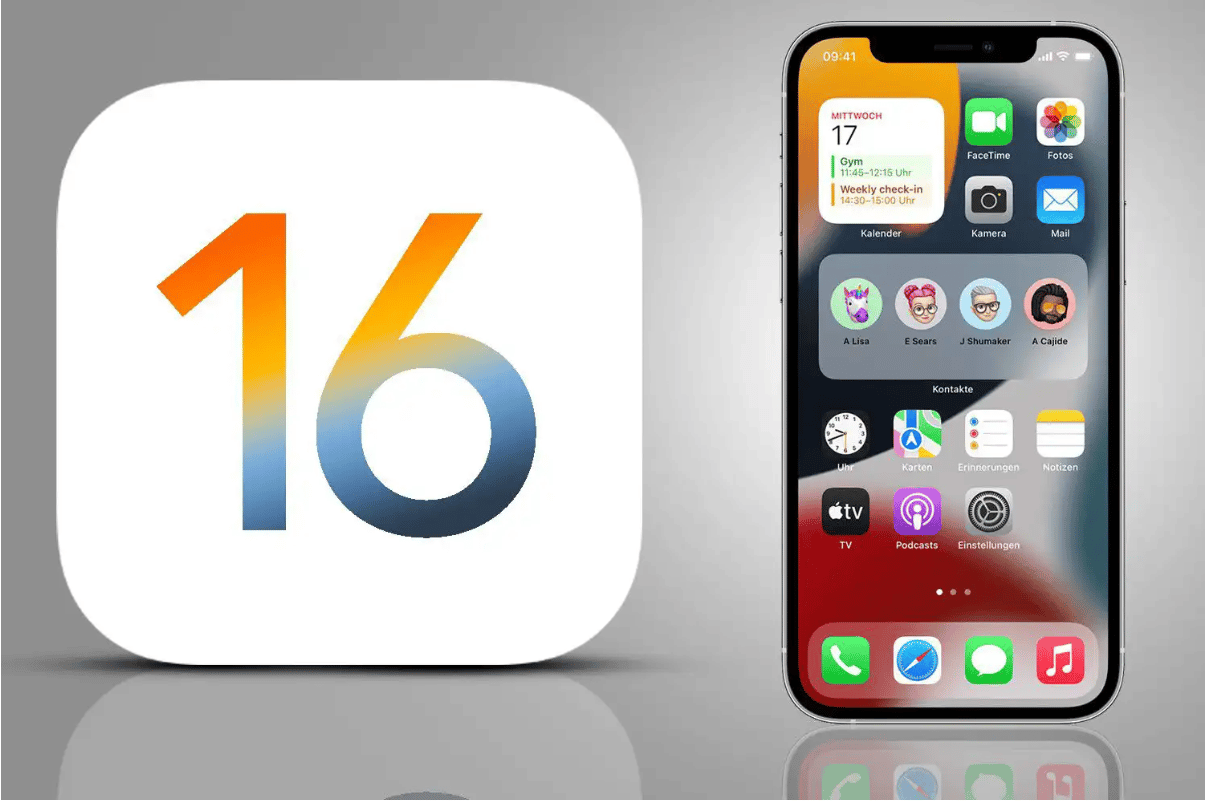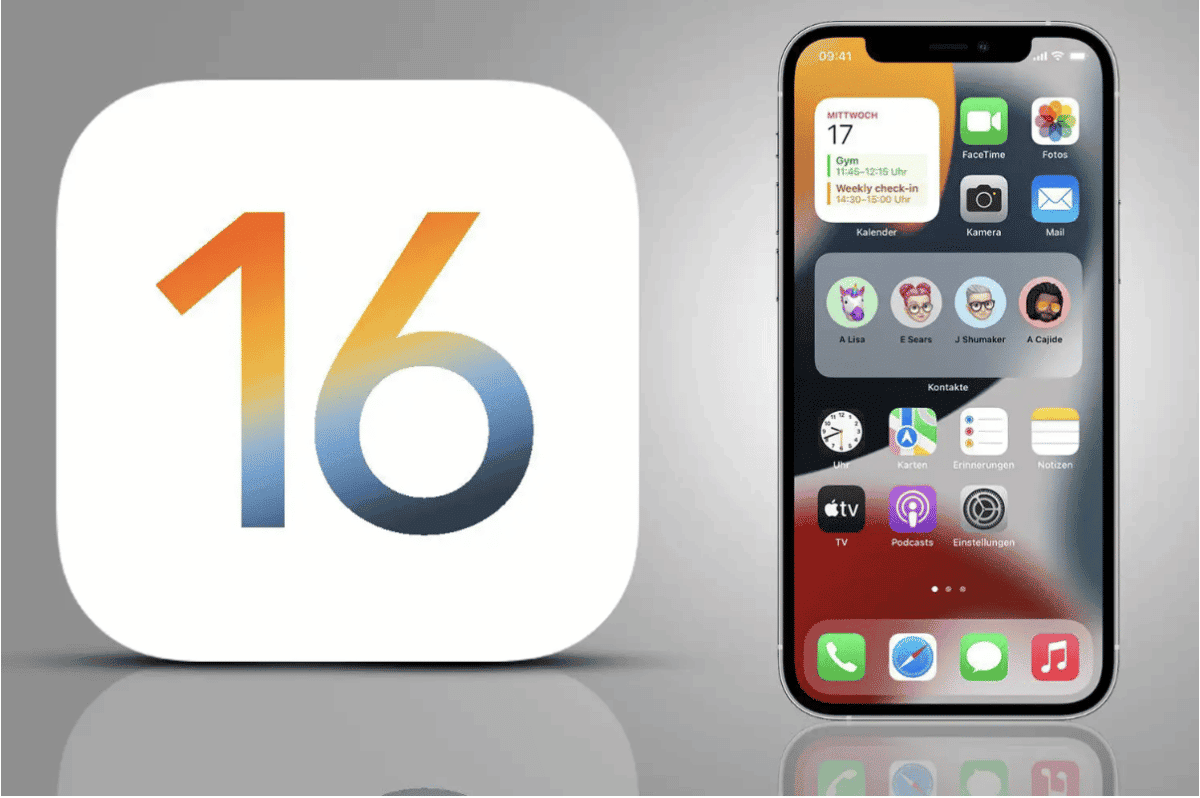 The previous OS was made available for iPhones as old as the iPhone 6s, which was released in 2015, and the iPhone SE, released in 2016. These models have now been left behind and people will be sad to hear that even the iphone 7 is now dropped. So anyone with an iPhone from the past five years, anyone with an iPhone 8 or later, will be able to install and download the new ios 16 update.
So if you're thinking of upgrading your iphone to stay with the times or if you're just still on the fence about installing the new update, here are some of the new features.
Lockscreen
The new ios 16 lockscreen has been one of the most talked about new features. One of the reasons for this is because of how heavily customizable and upgradable the new lock screen has become. From changing colours and fonts to new widgets for weather, activity rings, calendars or whatever you may want to have easy access to or just to have there to make your lock screen pretty.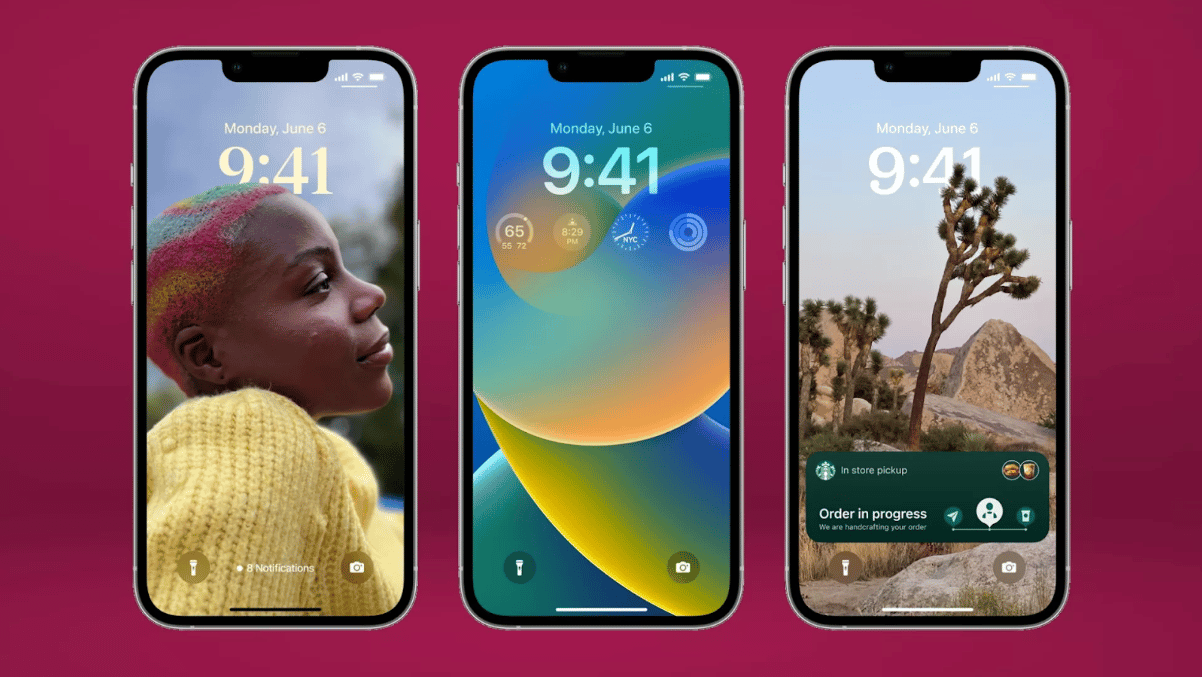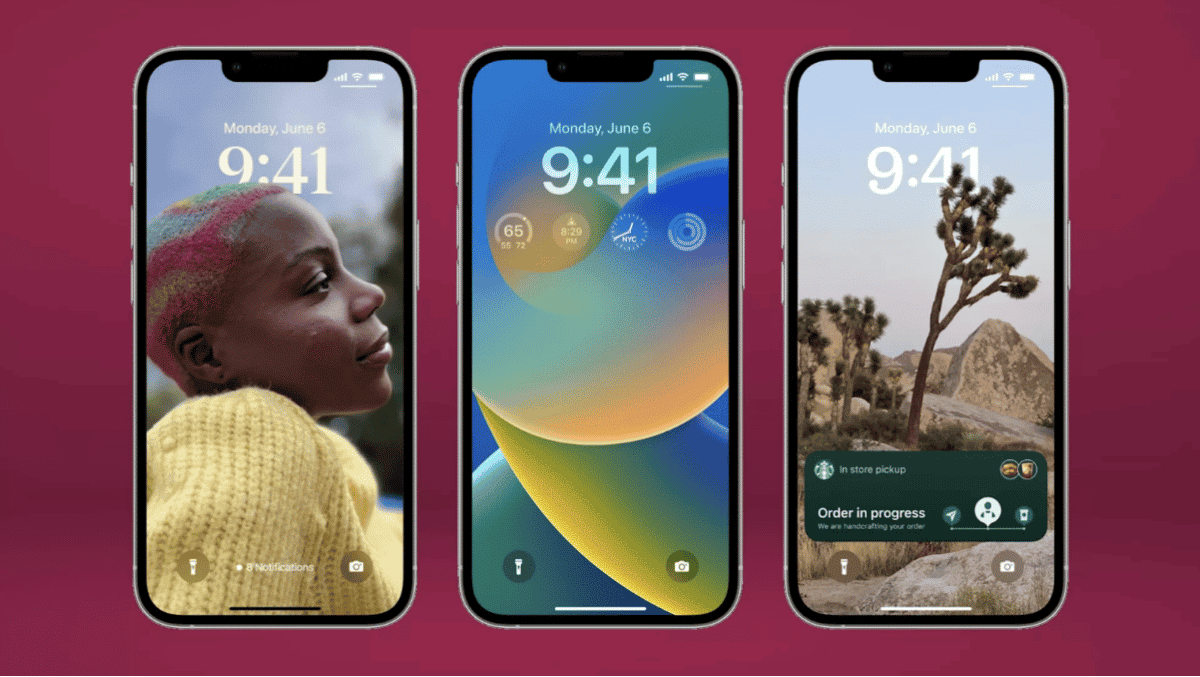 They have also added a feature similar to that of the apple watch where you have the option to create multiple lock screen designs, with different wallpapers and widgets, and then being able to switch between them by holding down on the screen and swiping to the one you'd like.
Battery percentage Indicator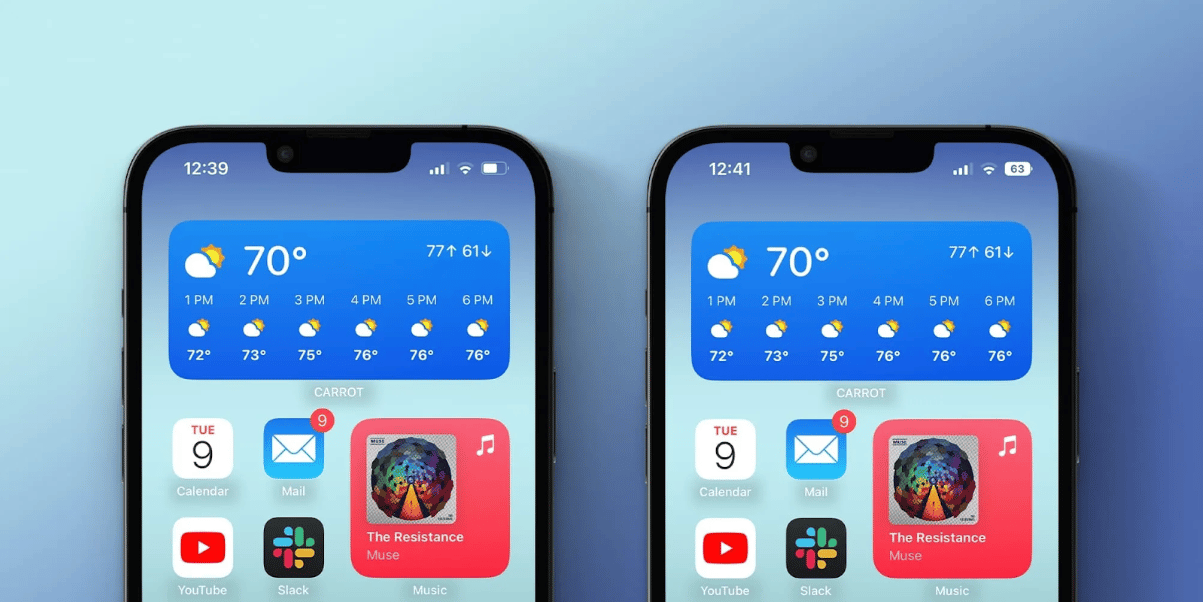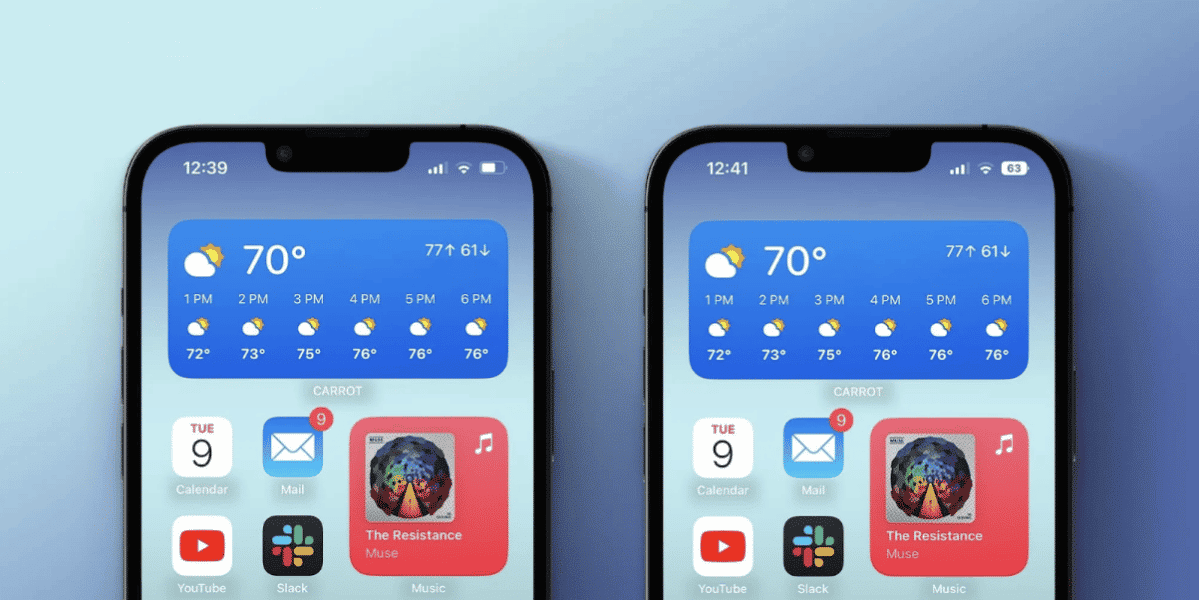 Some people weren't so hurt when Apple removed the option to be able to see your battery percentage at the top of your home screen in 2017 but a lot of users were deeply annoyed. Those users will definitely be pleased to hear that this feature is coming back, although iphone 11, XR, 12 mini and 13 mini will still not be able to get this feature. If you really want to have the option to view your battery percentage from your home screen there is still the option to have it shown on a widget.
Notifications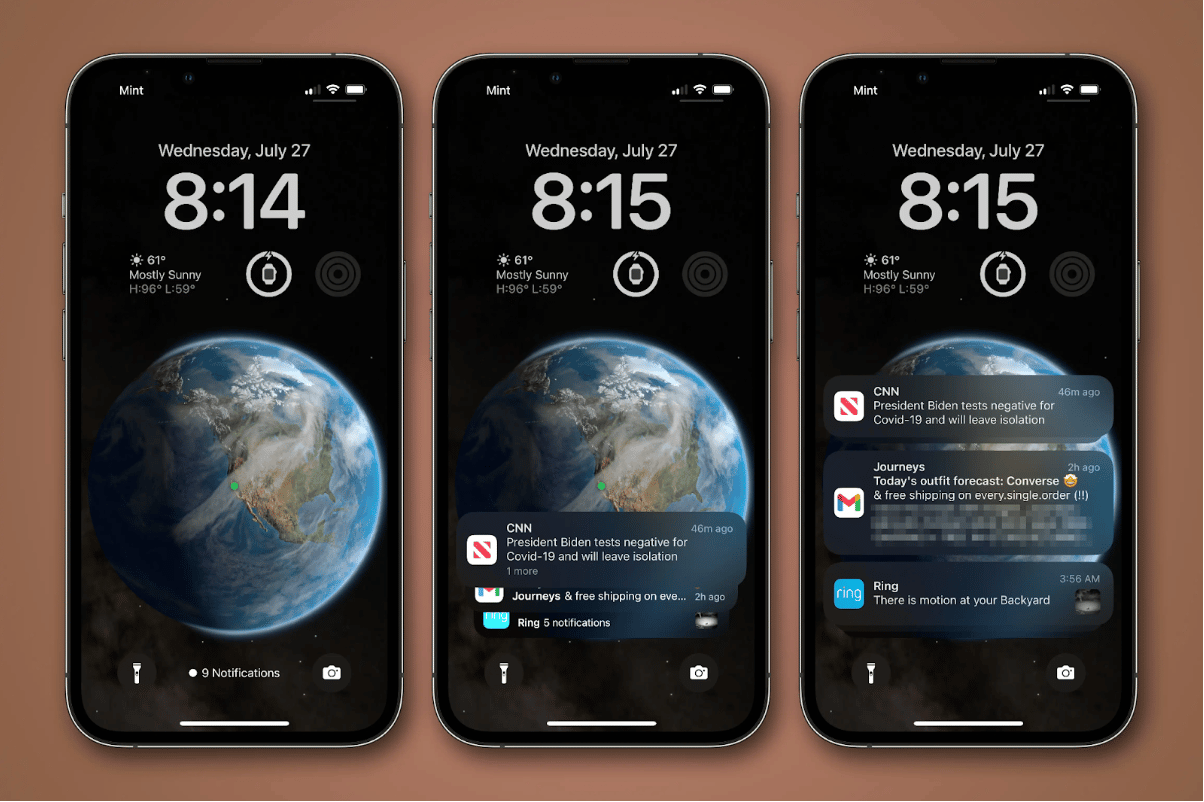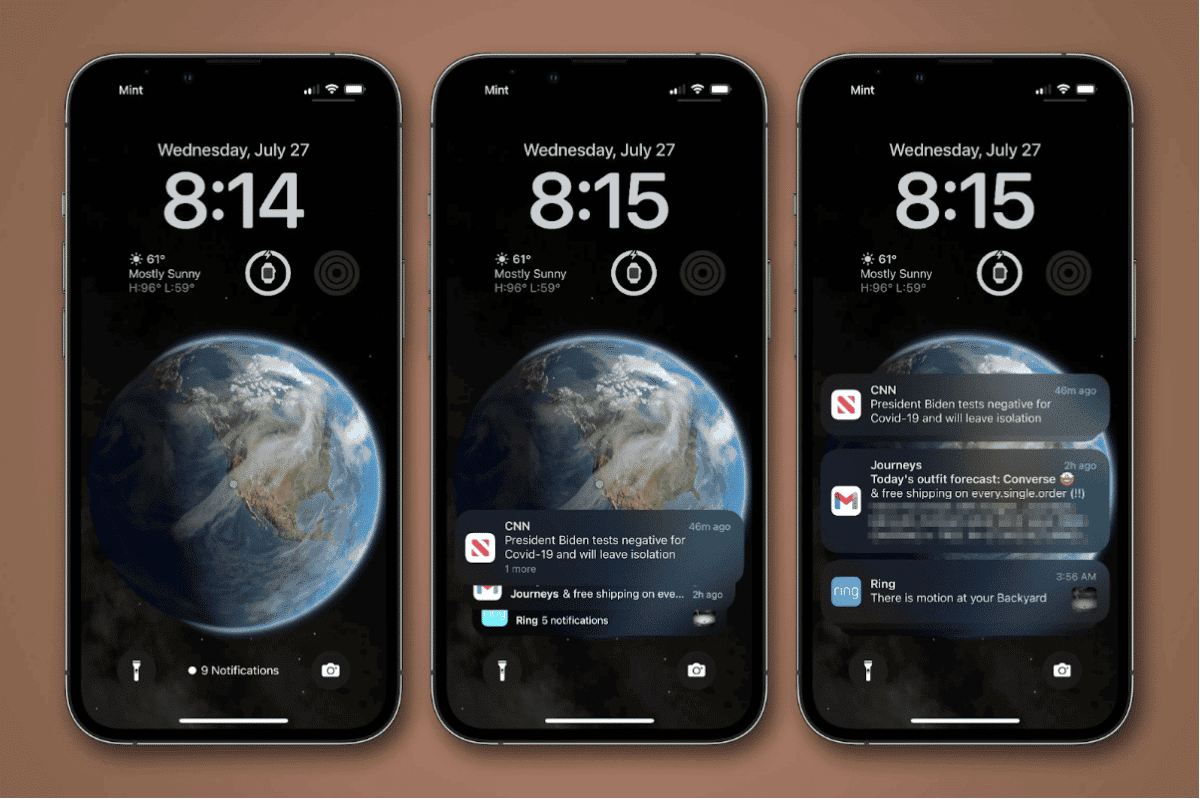 The way that notifications now appear is different, they will appear at the bottom of the screen. This view is going to be enabled by default when the update is downloaded. However if you are not into this new design there is a way to go back to the old notifications style. Go to Settings > Notifications and select List at top to change your notification style back to that of ios 15. Then there is also a third option of the notifications just showing up as an unobtrusive number at the bottom of your screen.
Focus
Focus is a feature that was introduced within IOS 15 already but has been built on in IOS 16. The new update now allows us users to set a different Focus for each Lock Screen if we'd like.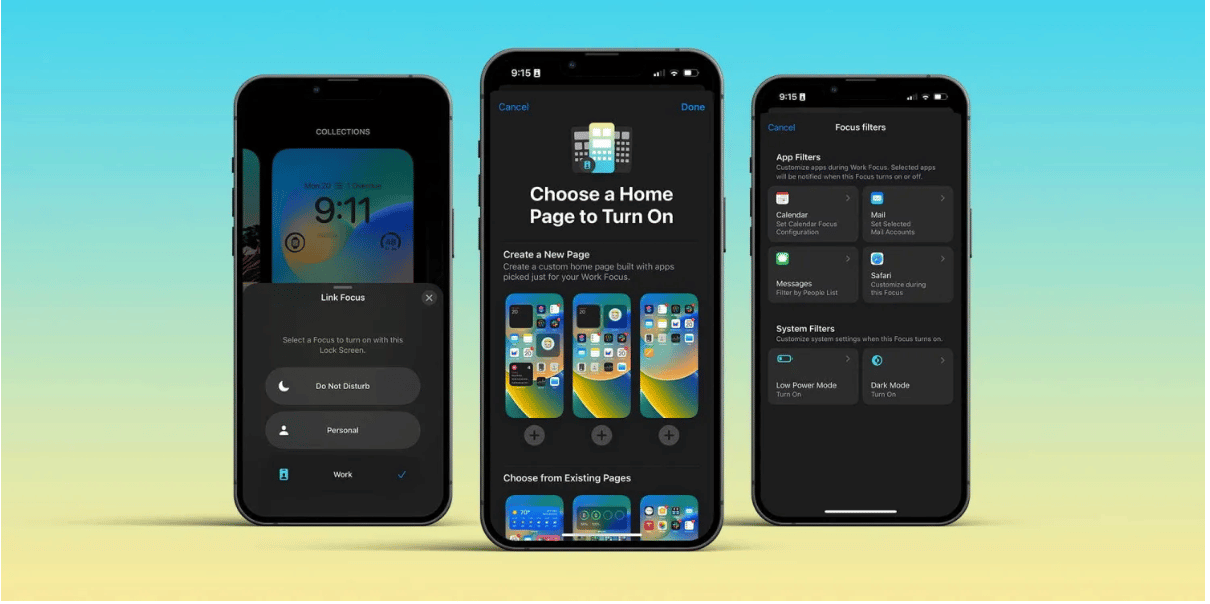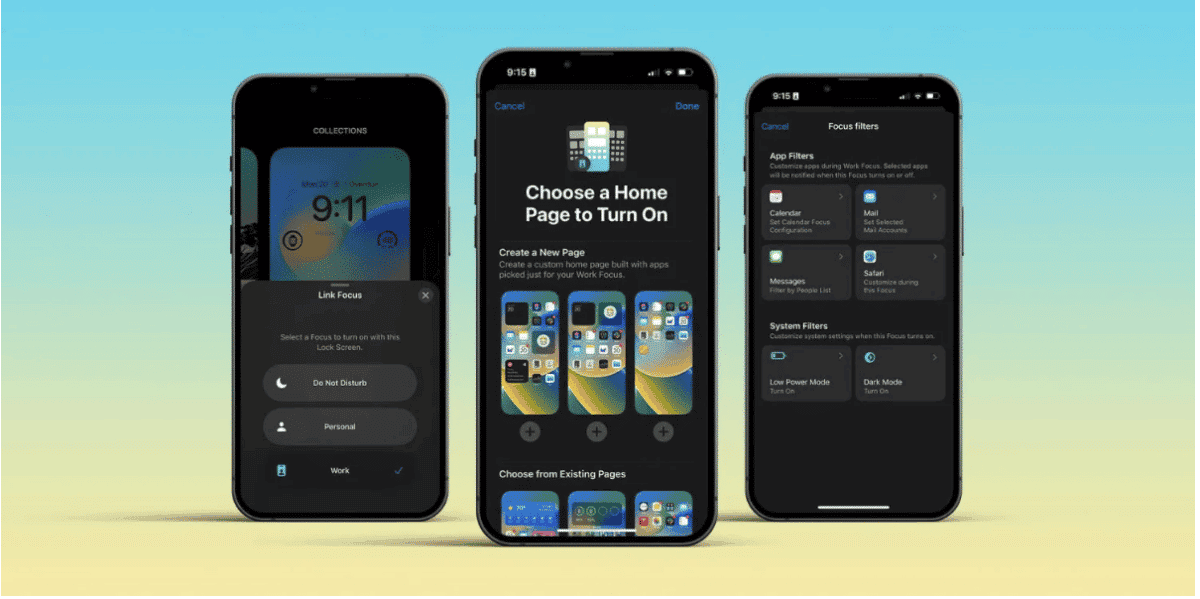 Even deeper than that we also now have Focus Filters. If you're working and you'd only like to see Safari tabs that are related to the project that you're working on, or filter out messages in Messages and Mail that are irrelevant there is now a focus mode for all of that as well.
Personalized Spatial Audio
There is a new feature now called Personalized Spatial Audio and it uses the trueDepth camera on your iPhone which scans your ears and now creates a more personalised version of the Spatial Audio to deliver an even more precise and immersive listening experience.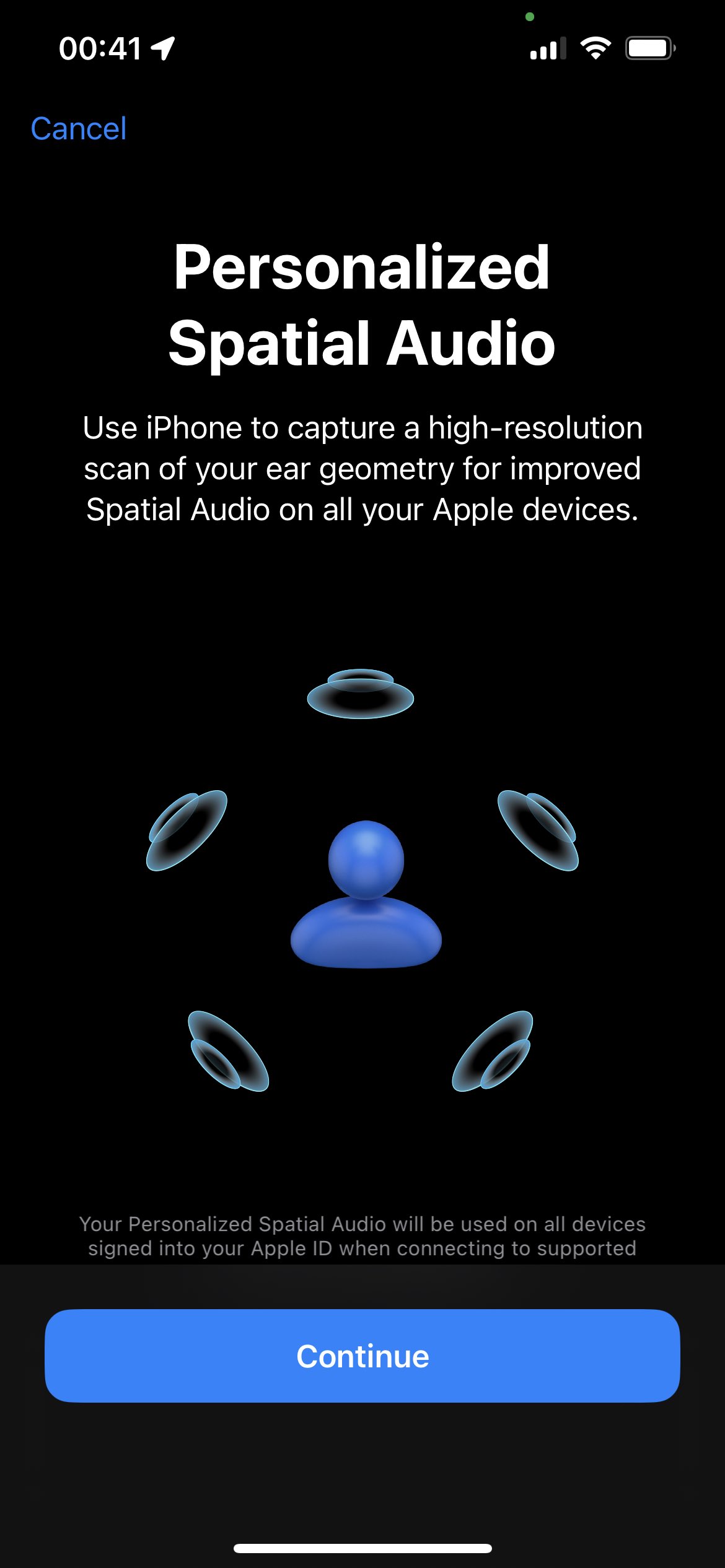 This option is made available to the Airpods (3rd generation), Airpods Pro (1st and 2nd generation) and the new Airpods Max.
Haptic Keyboard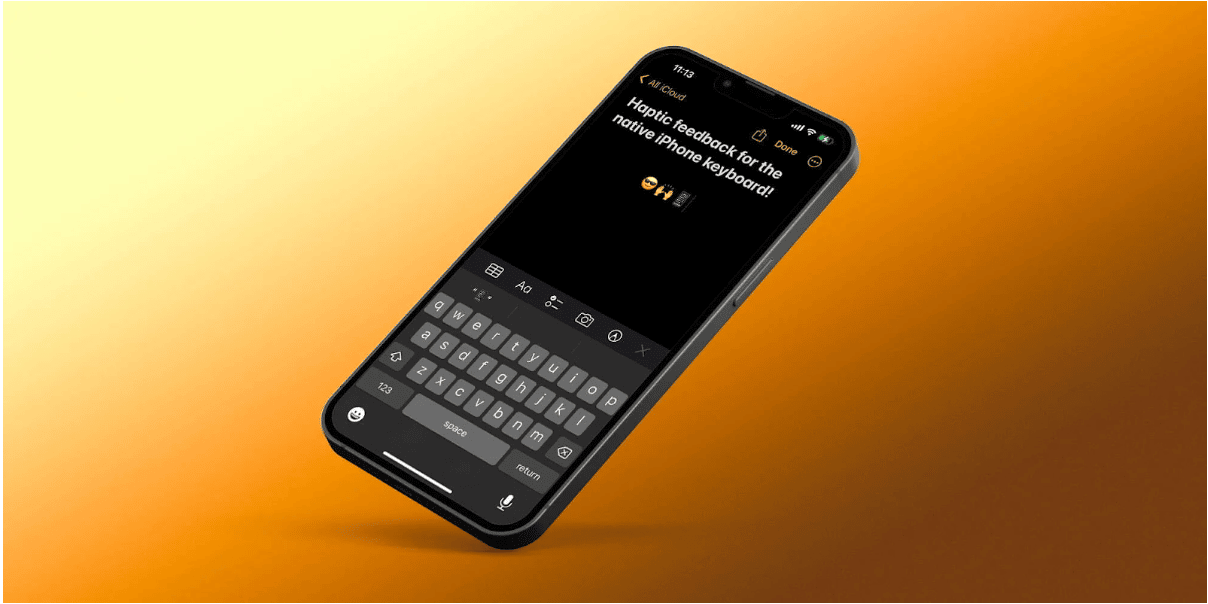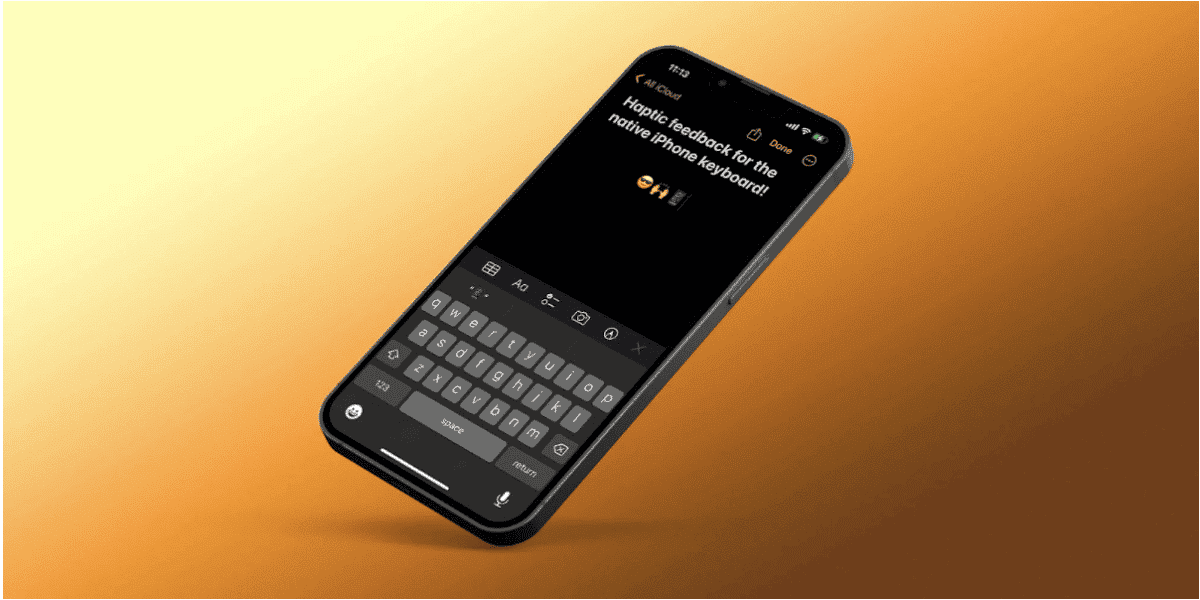 Another long awaited feature that Apple has finally decided to introduce is the haptic feedback you can now feel while you're typing. There is something called the Taptic Engine which is already in your phone and it basically produces this tick feeling when you're typing or touching any keys on your keyboard to produce the Haptic Touch. However, if you do feel that it is uncomfortable to feel this tick everytime you touch your screen you can toggle this option off and revert to the original settings.
Live Text and Visual Look Up
A very helpful feature called live text has now been added on not just videos but on still images as well. You have the ability to copy or translate text that has become 'live' after you have paused a video. Apple had implemented this feature to be able to provide quicker access to translation and currency-conversion tools as well.
The visual Look Up feature was originally introduced with Apples IOS 15 and was mainly used to help identify plants, animals and landmarks which you had in your photos, using a sophisticated AI. The new IOS 16 has improved on this however and can now identify statues, insects and birds.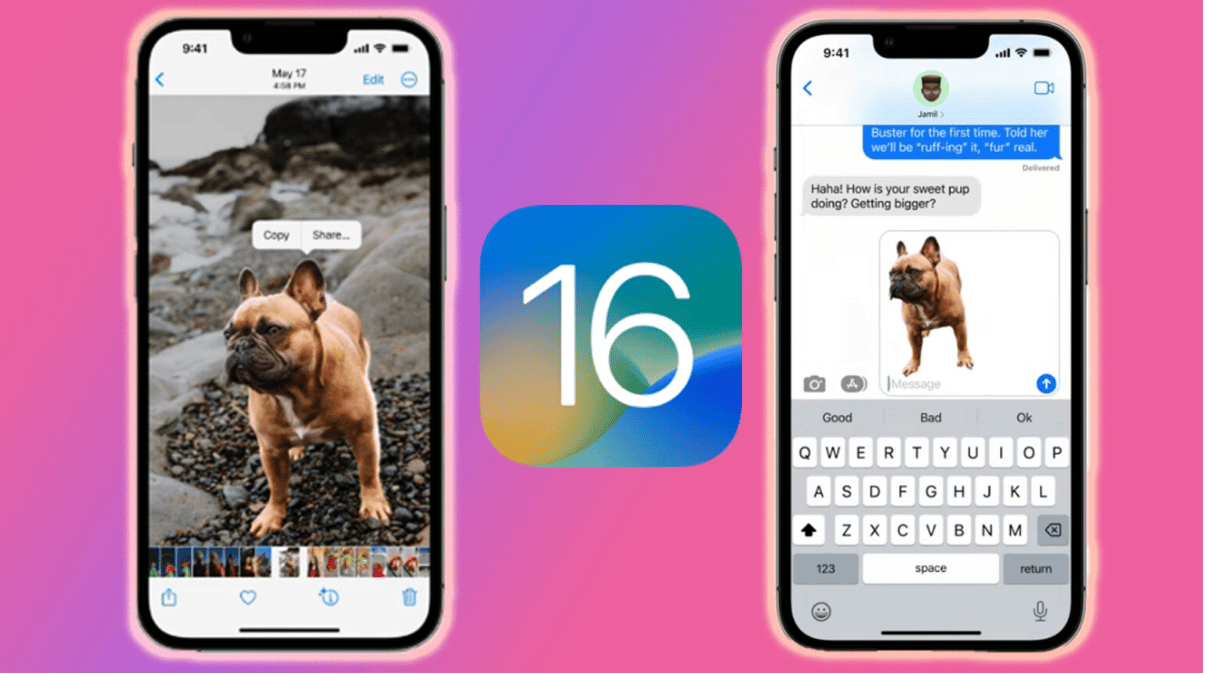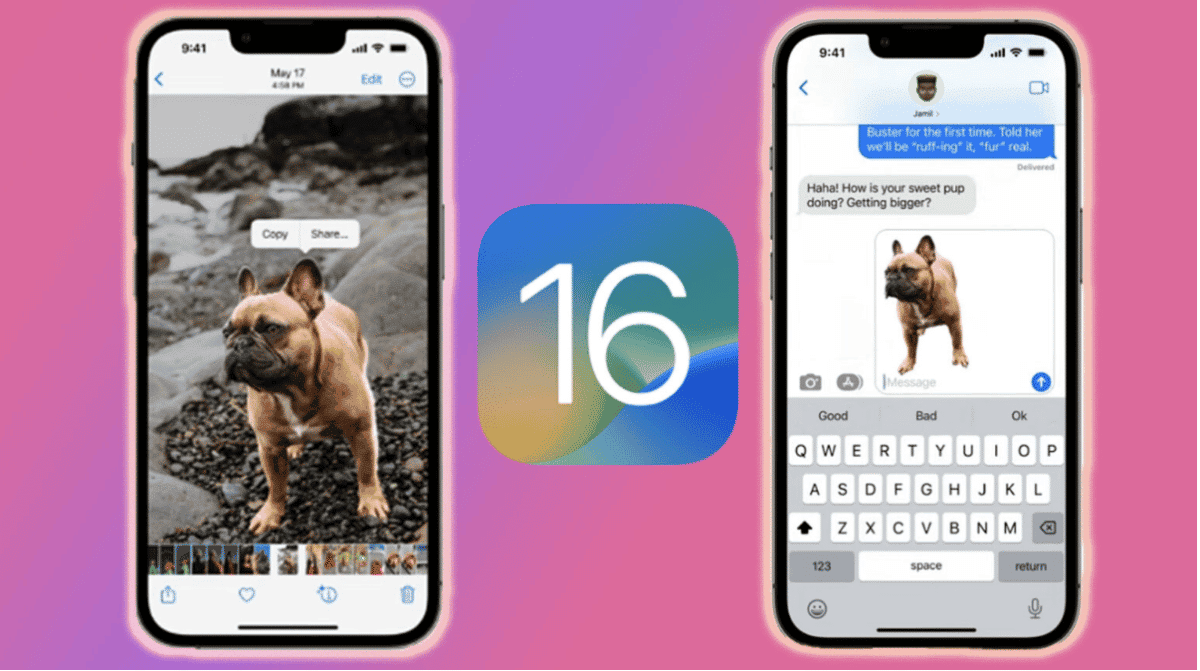 The new update to this AI also allows you to be able to detect the edges of objects in your pictures so that when you tap and hold on them your smartphone is smart enough to cut out that object for you allowing you to copy the object or just lift them out of the photo and into another app such as messages.