In recent years, Apple has filed several patents describing different solutions that could integrate a camera into its smartwatch, the Apple Watch. This week, another such patent was published, showing a camera installed in the Apple Watch band.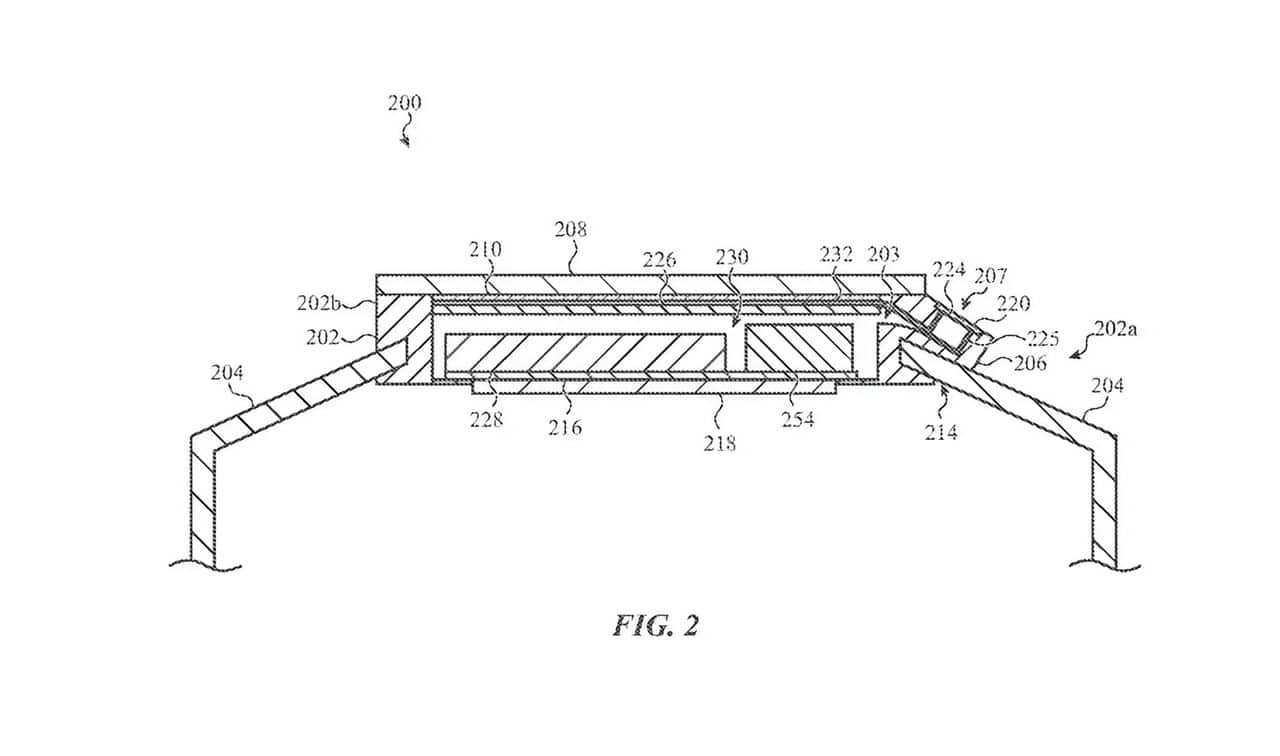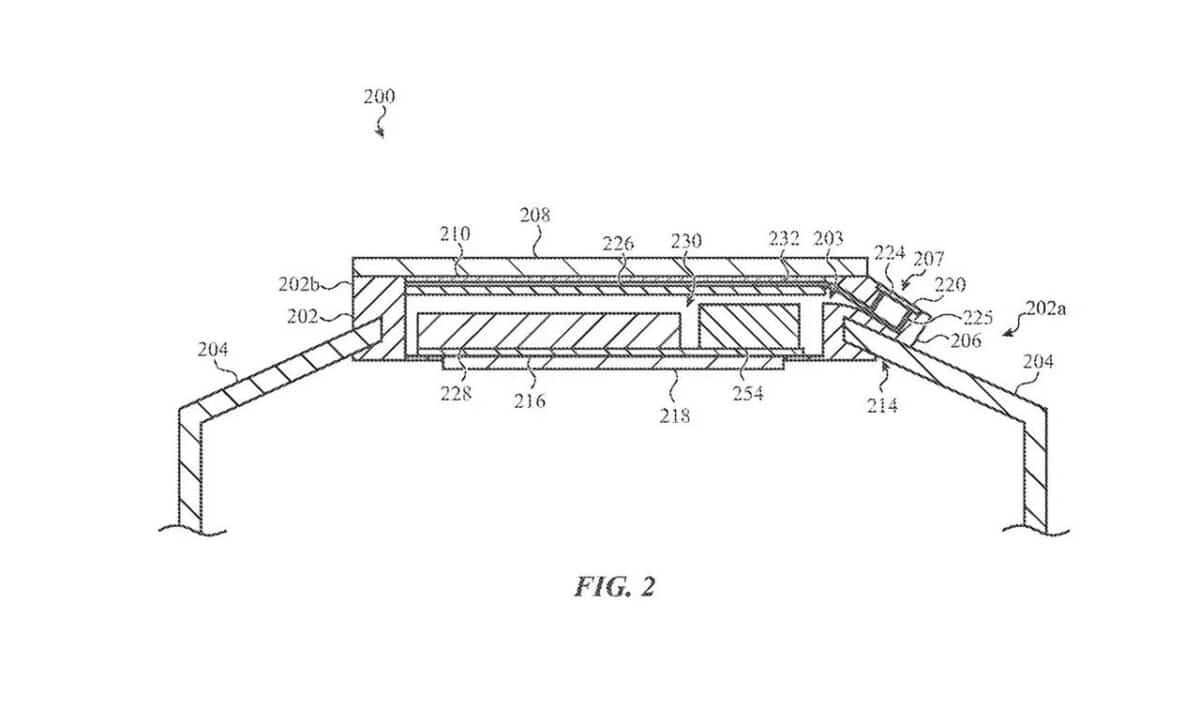 The patent documentation contains several images, one of which shows how the camera is mounted on the band at a 45-degree angle in relation to the watch itself. The idea seems to be that the camera connects to the Apple Watch from the band via some kind of contactless solution.
Furthermore, it is reported that a potential camera for the Apple Watch could have a resolution of 12 megapixels and the ability to record in resolutions of 1440p, 2K, and 4K at speeds of 30 and 60 FPS.
One of the first patents for a camera in the Apple Watch appeared four years ago, but so far, we have not seen any of this materialize. Whether Apple will actually release a camera solution for its smartwatch remains to be seen, but it seems to be something they are putting some development work into.