The new Apple watch, the Apple Watch Ultra, is really the ultimate smartwatch for those iPhone users or just people who are willing to splurge on a smartwatch. The Apple Watch Ultra is Apple's latest addition to the Apple Watch lineup and is their best one at the moment.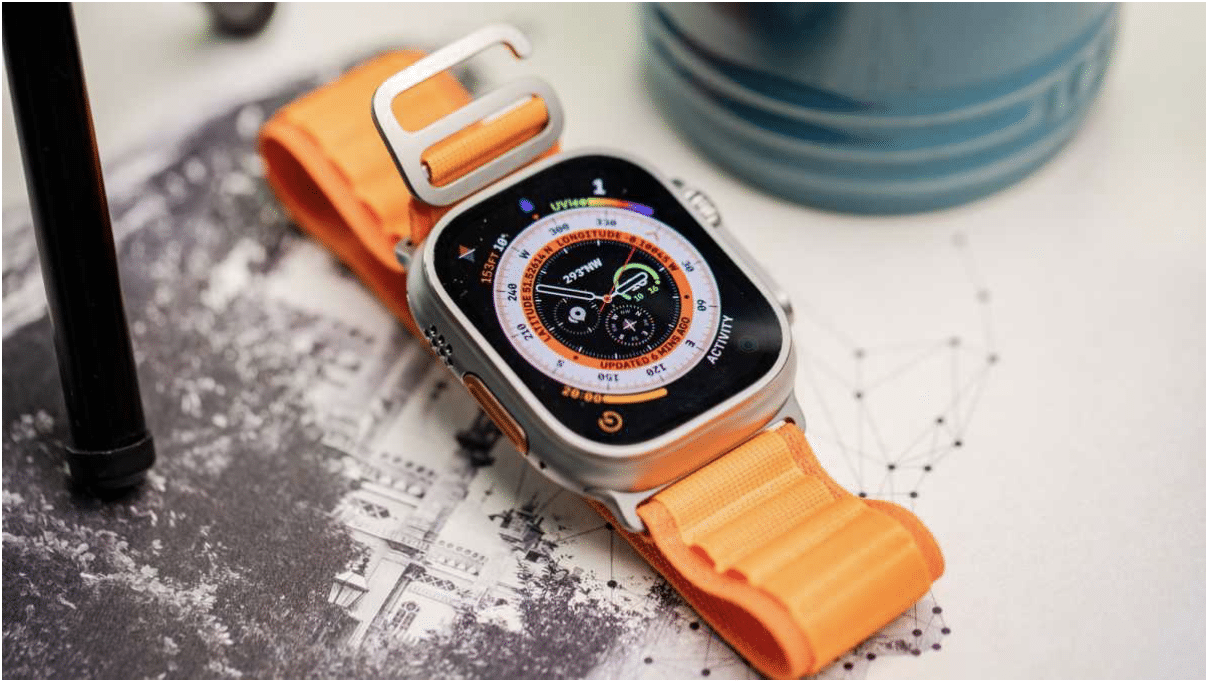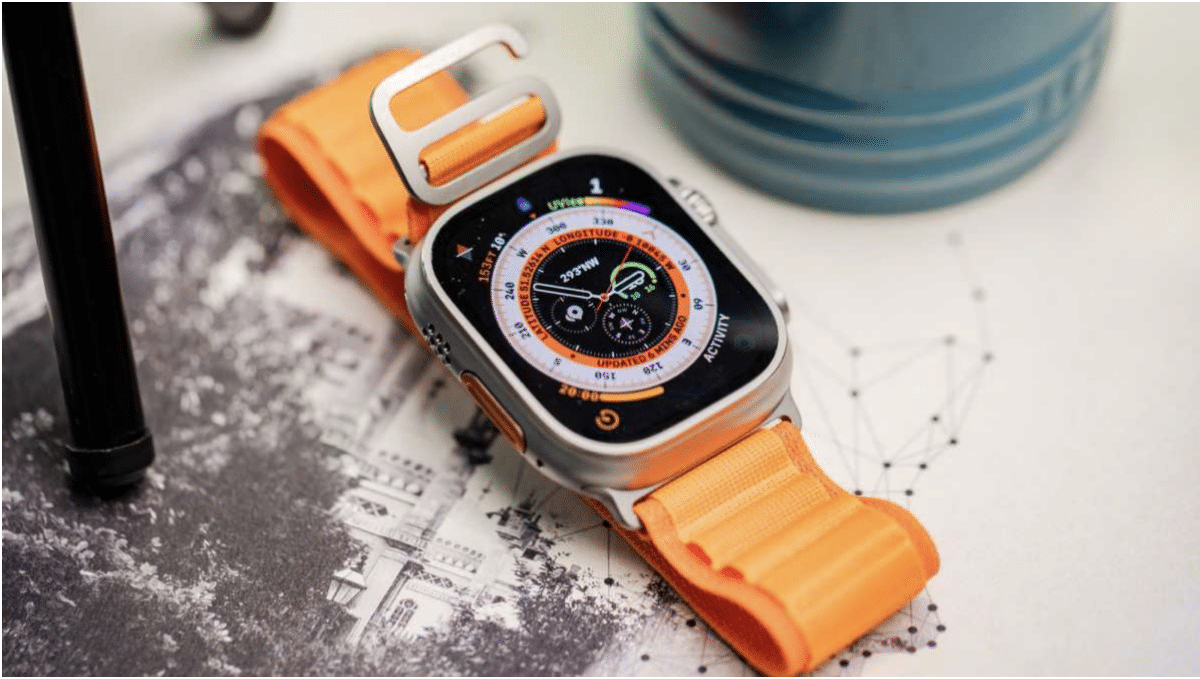 Pros
Large clear display
Impressive call quality
Dual-band GPS
Cellular connectivity
Cons
Battery life, although improved, still lacks
Size may be too big for a few users
Digital crown can irritate skin
Expensive
| | |
| --- | --- |
| SPECS | |
| Display Type | OLED |
| Phone OS Compatibility | iOS |
| Watch OS | watchOS |
| Processor | Apple S8 |
| Display Size | 1.9 Inches |
| Battery life | 36 hours |
| Fitness features | Accelerometer, GPS, Heart Rate Monitor, Blood Oxygen Monitor, Temperature Sensor |
Although there will be a lot of people that won't be able to purchase this product because of it's extremely high price, it has seen a lot of big upgrades over the previous Apple Watch Series 7, very noticeably the battery life. It also has a much better, and more precise, GPS as well as some new features for all the outdoor enthusiasts that purchase this watch, such as waypoints as well as an enhanced compass app.
Although it may not be as good as brands such as Garmin, when it comes to workout recovery data for those extreme sports enthusiasts out there, there are still other features where this Apple watch thrives and other brands should definitely take note of them. If you are someone out there who is looking to try and get into better shape or want to try some extreme activities such as kayaking or scuba diving in the wild then the Apple Watch Ultra is definitely a great choice for those who are able to afford it. For those who aren't really serious athletes or adventurers, who are ready to pay so much for a smart watch, then the Apple Series 8 is still definitely an amazing pick and probably a little smarter for you.
Why People Like The Apple Watch Ultra

Even though the Ultra is a big watch, at 49mm in size and 61.3 grams heavy, on paper it is larger than other Apple Watches and yet when you are using and wearing it it doesn't feel as chunky and big as you thought it was going to. The casing of this watch is made from silver titanium to help with the weight and then it also has a flat face design in order to offset the height of the watch, which is 14.4mm.
Another great thing about this Apple watch, that many users love Apple for, is that even though it has been made to cater for those hardcore athletes and adventurers out there it doesn't feel like an 'extreme' watch, making it very comfortable to be wearing in your everyday life. It's big but isn't too big that it rests heavy on your wrist, and then it's always-on display makes it a great all-day watch to be able to just glance at and then dismiss till you need it again. Overall, this watch gives off both a professional feel and look but is still able to give you that extreme performance.
The display that this watch is equipped with is a 2000-nit display, which means that it is more than bright enough to be able to read in the bright sun during midday. The blacks on its display are very deep and inky, making reading those pop-up notifications a lot easier and even making it pleasurable.
There has also been an addition to the physical appearance of the watch and although it still keeps its regular digital crown and side button, that you see on a lot of other Apple watches, Apple have managed to add one more button to the Ultra, an international orange action button located on the opposite side. This button doesn't just have one function though, you are able to customise it to start and stop workout or the stopwatch set a waypoint whilst you're out hiking, help you retrace your steps if you are lost, begin a dive, turn on the watches torch or even just run any Shortcut that you have preprogrammed. The thing that people use this button for the most is to start and stop a workout that you do on a regular basis or to mark your intervals or laps when you are out running.
Then lastly, since it has been made for the most extreme outdoor enthusiast and athletes out there, this watch has been built to be tough. It has an incredible water resistance of up to 330 feet deep, which is a lot deeper than anyone diving recreationally would find themselves. It's also IP6X dust resistant and its face is made of sapphire crystal, which makes it very tough and resistant to dings or scratches, to make sure that it looks just as great as the first day you bought it.
Its Awesome Active Features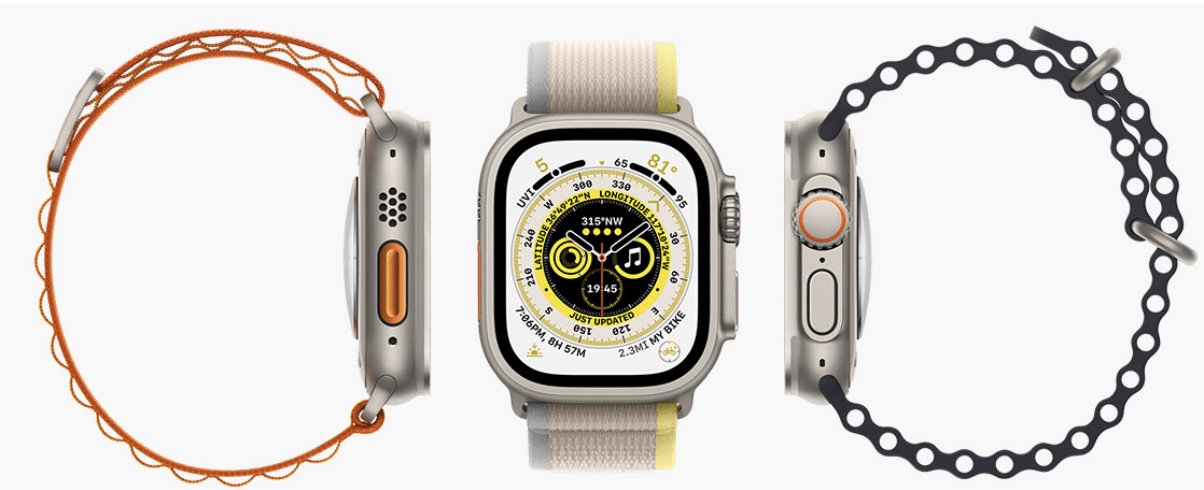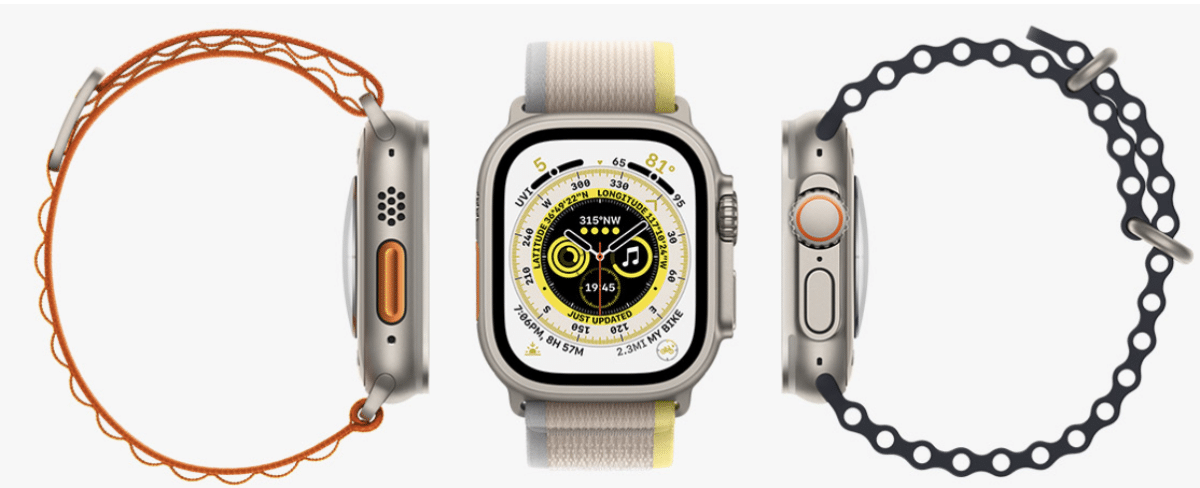 The new Apple Watch Ultra comes with all of the normal Apple Watch features that were introduced to us in the Apple Watch Series 8, which include some awesome features like the new body temperature sensor. Although all of these features are epic, it is expected of the new Apple Watch Ultra, but what is so great about this watch is its super accurate GPS dual-frequency L1 and L5 GPS. If you aren't familiar with these two terms they are basically two bands of GPS, which means that it is able to keep a much stronger signal even when you are in places where you'd normally struggle to get a GPS signal such as in the depths of a skyscraper or in a canyon. This is really cool, especially for athletes such as marathon runners or hikers who would need to send their exact coordinates.
Wayfinder Face
From talking about the GPS capabilities that this smartwatch has it brings us to the Wayfinder face, which is actually unique to the Apple Watch Ultra. This face is basically one that contains a lot of information such as compass navigation, the current weather conditions, sunrise as well as sunset, your famous apple watch activity rings, elevation, longitude and latitude and finally your bearing. This may seem like a lot of information to take in at one time but Apple makes it quite streamline and you'll quickly get used to it.
Backtrack
Then moving onto the Backtrack feature, which is one that builds upon the waypoint feature, which allows you to be able to see the exact route that you've taken, using its amazing GPS capabilities, and then be able to retrace your steps if you happen to get lost. This feature will be automatically switched on when it senses that you are in an area with little to no Wi-Fi or cellular service.
Emergency Siren
Then another feature that it has, that adds onto the Backtrack feature, is the emergency siren feature, which is also unique to the Apple Watch Ultra. If you feel as if you are in any danger or just want to attract someone's attention then all you have to do is hold down the action button and an 86db siren will be emitted from your watch to draw attention to your location.
Depth Gauge
The depth gauge of this watch is rather cool and you can set it to automatically turn on, if you want it to, when you are submerged with the Apple Watch Ultra beyond 3 feet. This feature will basically change your display to show you the current time, depth, maximum depth you've reached, time spent underneath the water as well as the water's current temperature.
Mics
Then finally, to end off with all the cool features that this apple watch has, the Ultra has three integrated mics, which have an adaptive beamforming algorithm that not only improves your voice quality but suppresses background noise as well. The voice quality that you will get from this watch is so good that most people that you will talk to, using the Ultra, will think that you are using earphones.
Improved Battery Life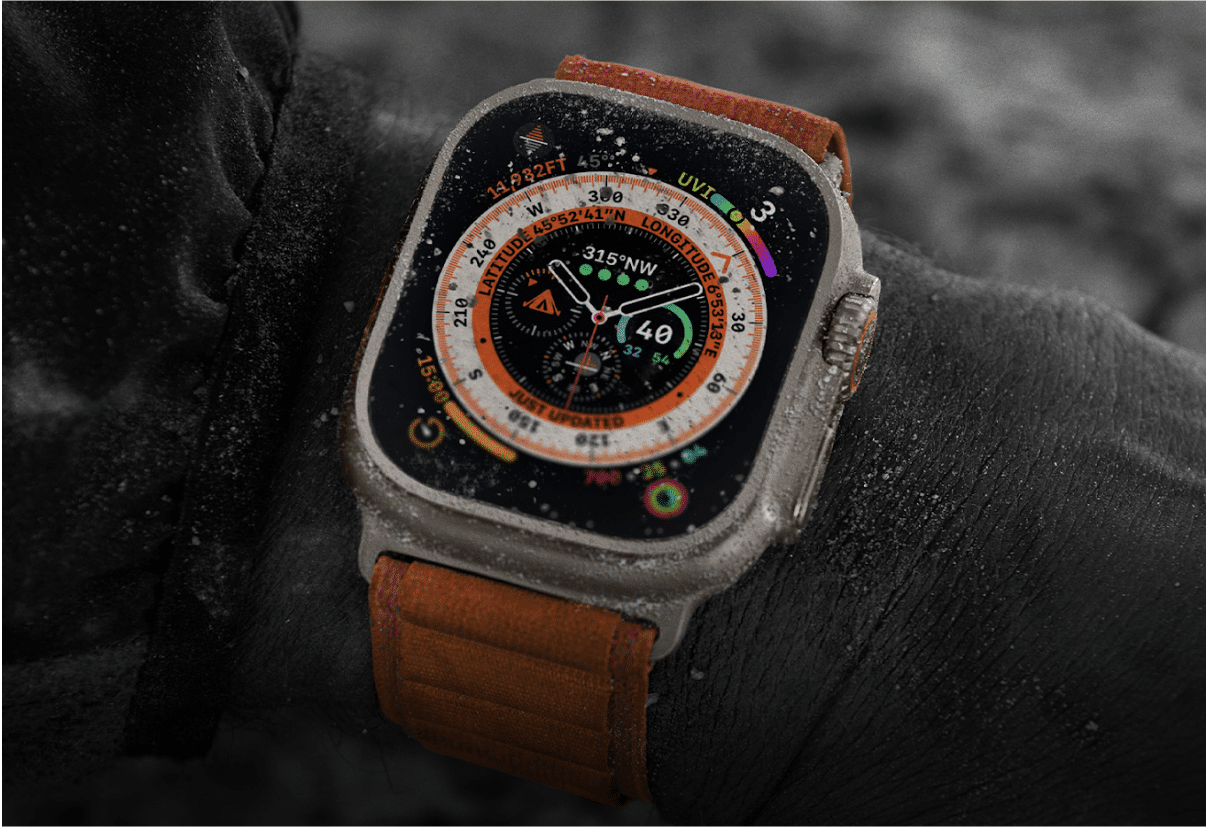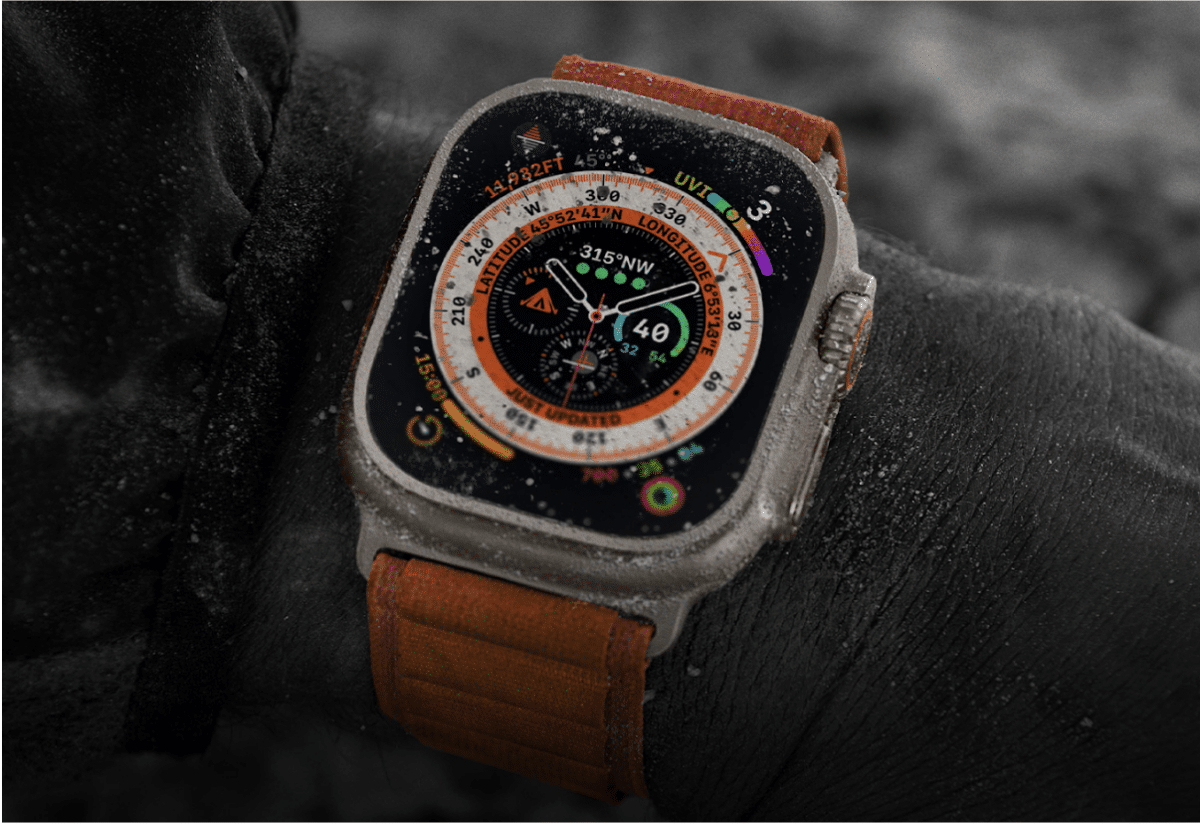 This new Apple watch's battery has proved amazing for most users and even after hiking up and down hills and streets for hours on end and then tracking your sleep you'd rarely have the battery fall below 20%. Apple hasn't just improved the battery life but they've also added a new low-power mode, just like what your iPhone has, and this mode is said to last you up to 60 hours. Overall the battery life of the Apple Watch Ultra is a drastic improvement over the Apple Watch 8 and previous models.
Even though this watch has definitely seen an improvement over other Apple watch models it still doesn't compare to other watches by brands such as Fitbit or Garmin, which last up to days and even weeks. So, if you are just going to go on an all-day hike then the Ultra will definitely be able to serve you, but if you are thinking of going on a multi-day hike you will need to find some way to charge your watch.
What People Don't Like About The Ultra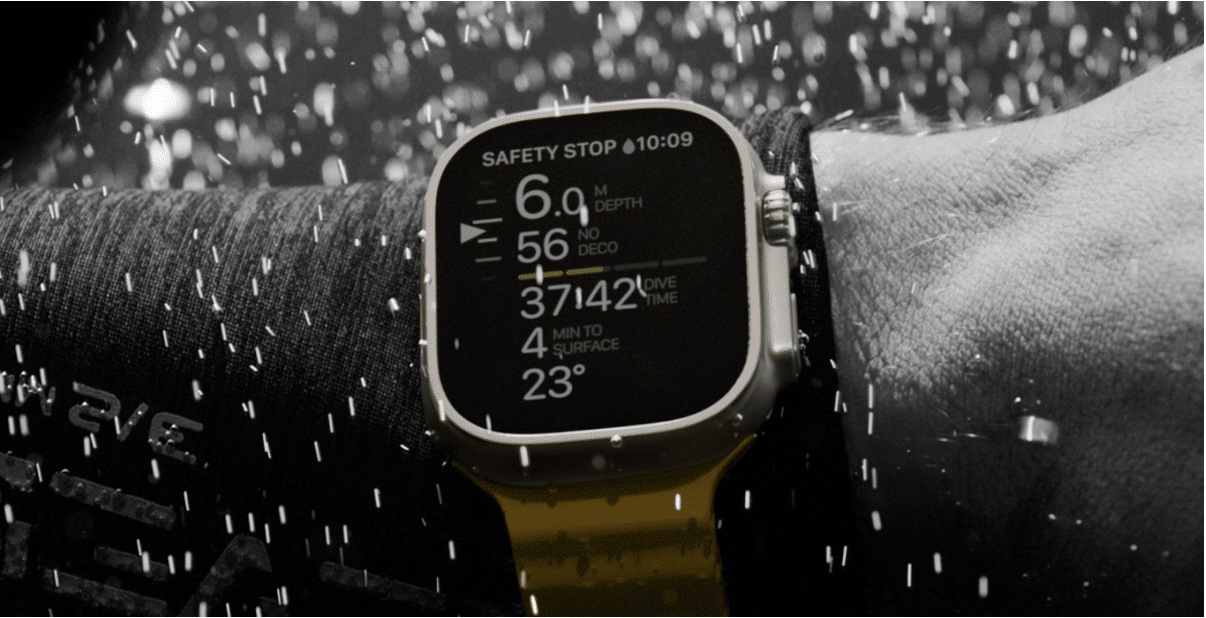 Even though we have seen a lot of improvements with this new Apple watch and we can see that they have put a lot of work into it, the watch still has room for improvements.
The first thing is the bigger size of the watch, and although this might not necessarily be a problem for people who have bigger wrists, it may certainly be a dealbreaker for a lot of people with smaller wrists. The smaller your wrists are the less area the watch's sensors have to work with, which may then lead to the watch giving you inaccurate measurements. The smallest size your wrist can be, and still be able to use this watch, is 130mm in circumference and if you are smaller than then Apple's Ultra bands won't be designed for you.
Then the second big disadvantage that this watch still has after all these years is that it will still not be able to replace a dedicated fitness watch such as the Garmin Fenix 7 or Epix 2. These two watches are able to offer features that the Ultra just simply cannot match, such as measuring activities in greater detail and even offering recovery metrics.
Conclusion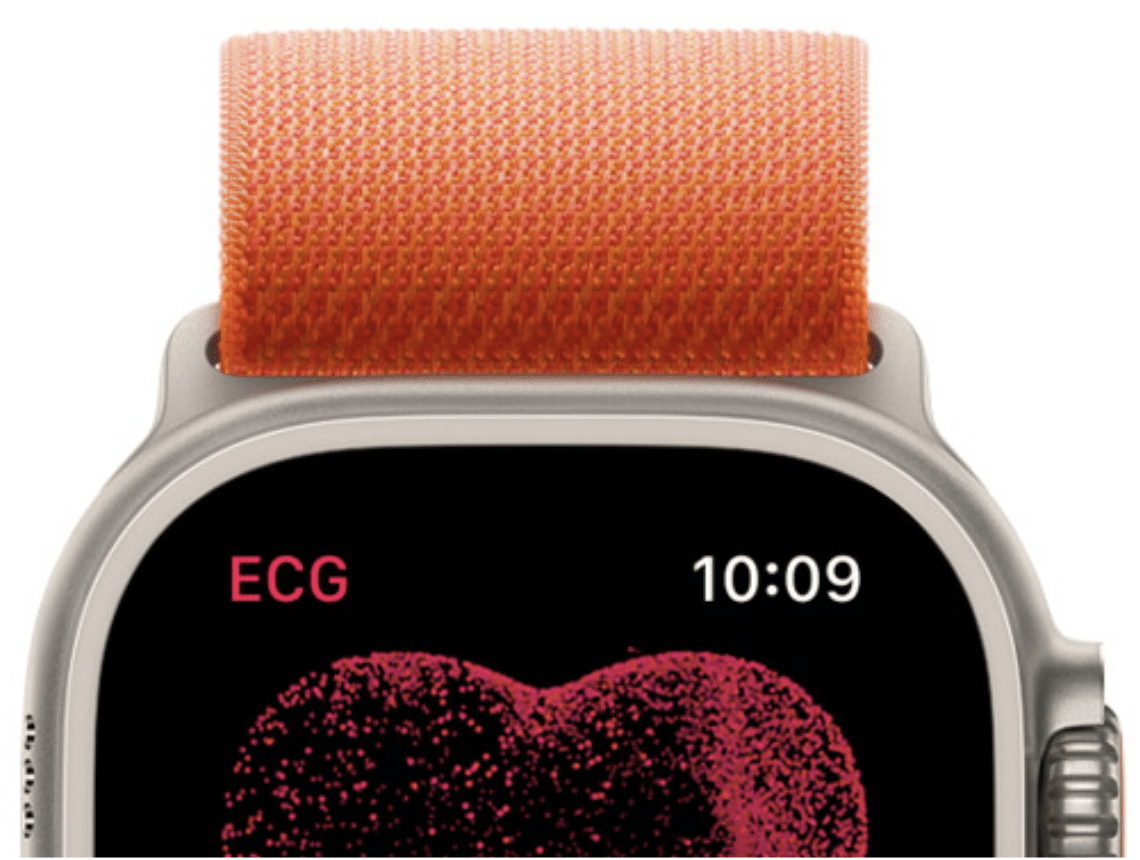 So in conclusion if you are looking for an Apple Watch that looks great, is durable, has extra battery life and if you think the 'extreme' features that it has will make due then the Apple Watch Ultra is definitely the watch for you.
If you are also able to afford the higher price that comes with this watch and if you are an intermediate athlete, who is looking to take their performance to the next level, then the Apple Watch Ultra should be able to give you everything that you need, along with a few other cool smartwatch features, including cellular connectivity.
On the other hand if you are already a top athlete then the workout app, which comes built into the watch, won't be able to offer you as much data as a dedicated fitness watch will be able to do. There are some third-party apps out there that are able to fill in a little of this gap and go a long way but in the end the Ultra is still just an Apple Watch.