Apple has just unveiled their new plans for a mixed-reality wearable experience on the 5th of June, at their annual software conference, the WWDC.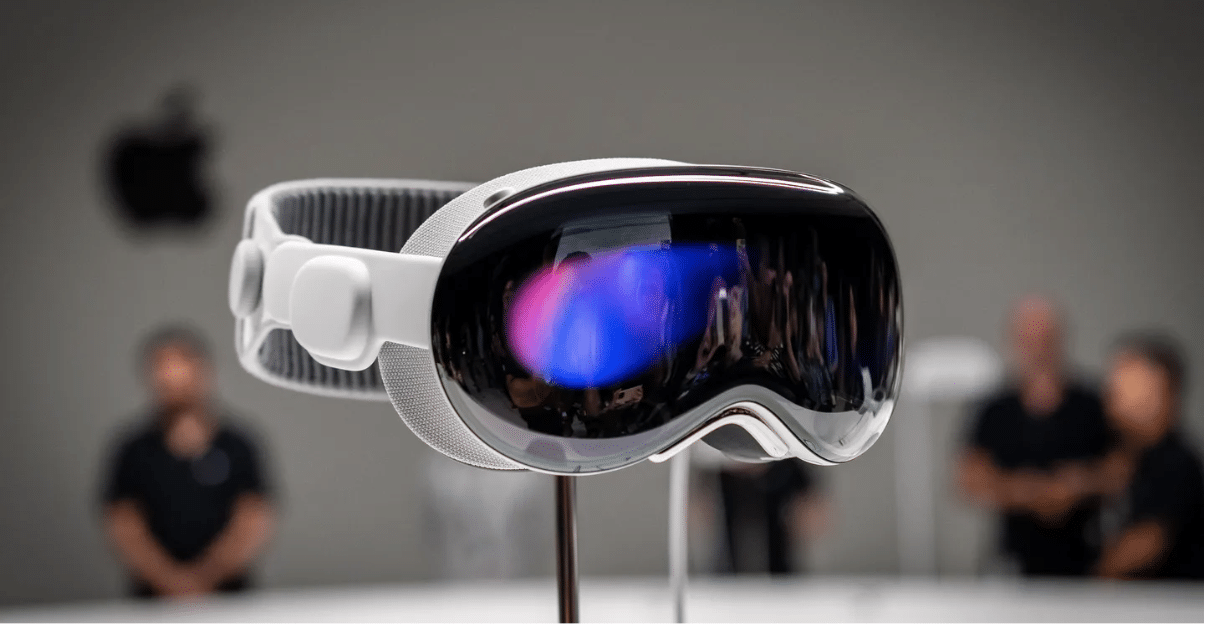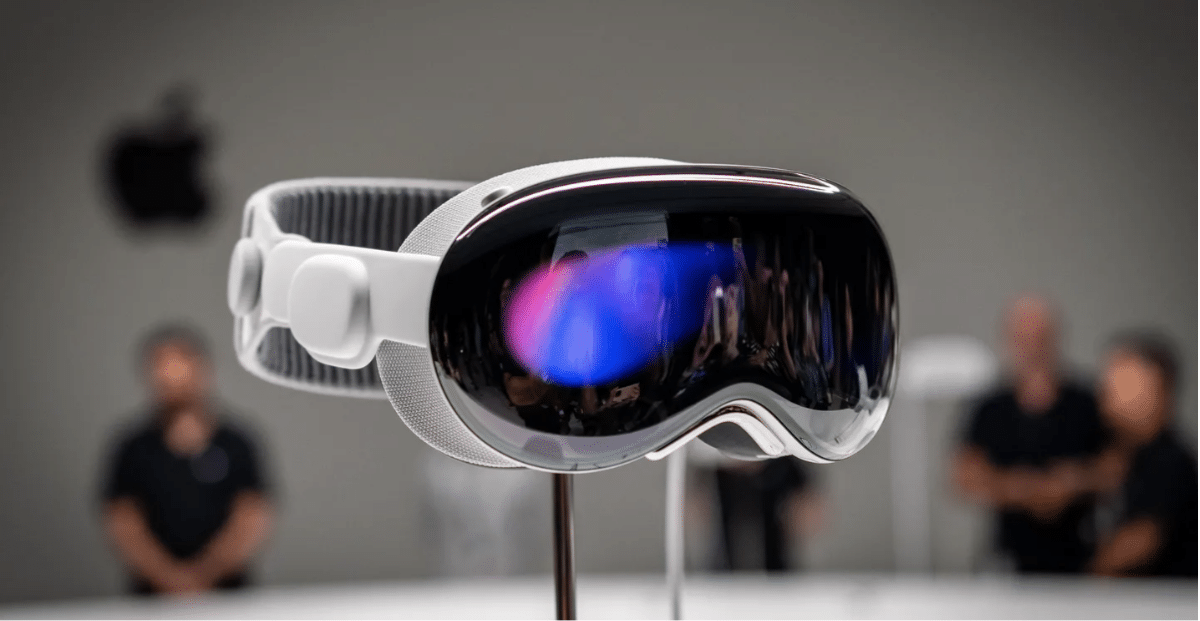 Apple have been working on their new headset, the Apple Vision Pro, for numerous years now and just like with a lot of their products they like to take their time and try to perfect their products before releasing them even though there are other tech companies that are diving straight into the deep end of the AR/VR market and releasing imperfect products. So, with Apple finally entering this market space with this product, other big companies should definitely feel a little bit threatened. 
This Apple product takes the AR/VR space to a whole new level as the Apple chief executive Tim Cook said "It's the first product you look through, and not at," is the perfect way to describe its experience. This statement that Cook says is so true because compared to other VR headsets, you'll actually be able to see, hear and act with digital content as if you were interacting with it in your physical environment. So, with this headset you won't be limited to just your display anymore. 
This awesome headset by Apple will start at $3,499 and according to Apple, it should be available "early next year".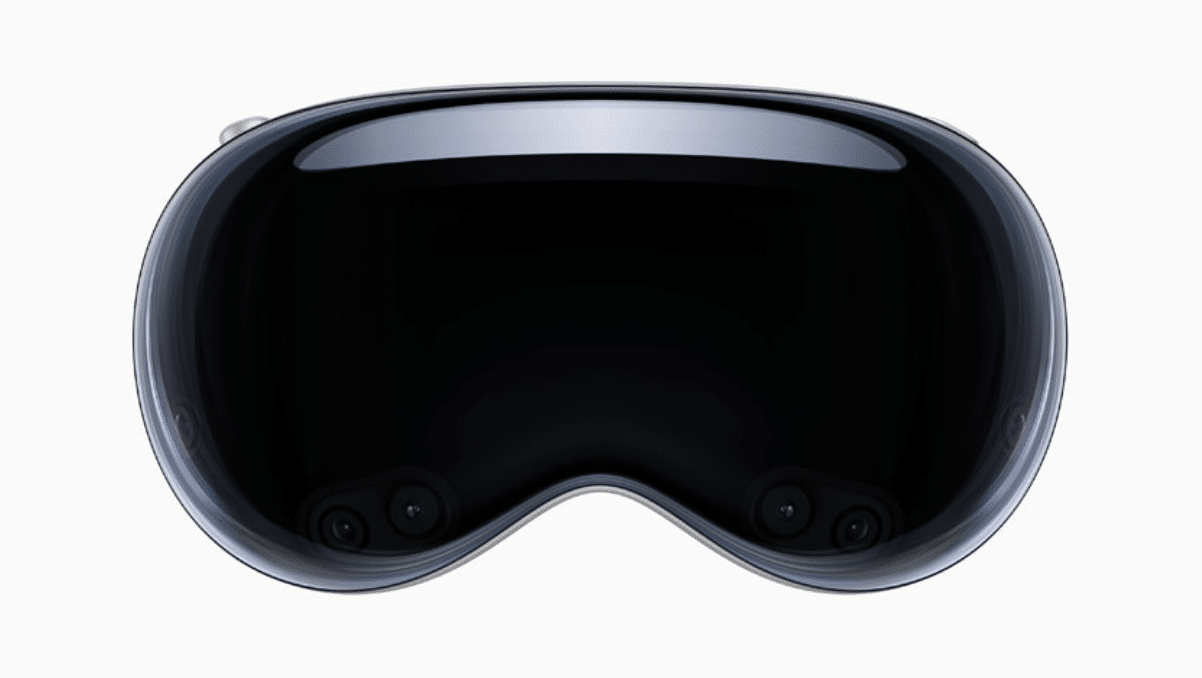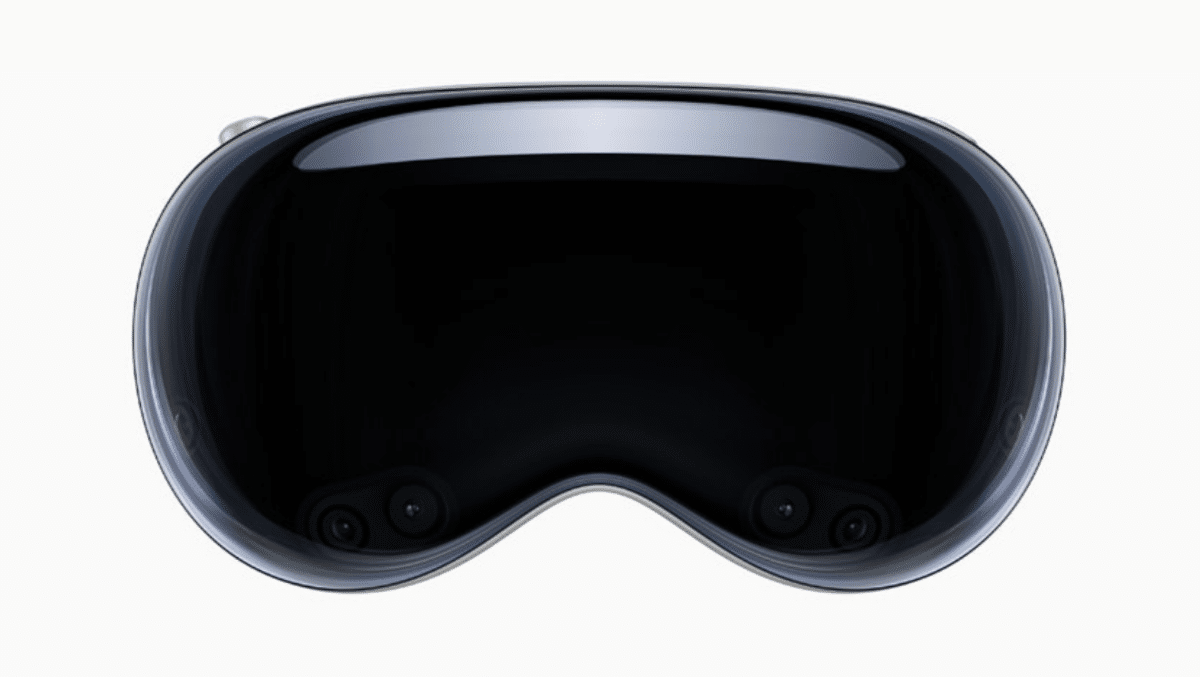 With the Apple Vision Pro, you'll not only be able to see the virtual world but you'll also be able to see the real world around you, unlike the VR headsets that you may already be familiar with, which envelop your face and limit your real world vision. As soon as you put on the Apple headset you'll be greeted with a floating "Home View". In the pre taped video that was shown of someone wearing this headset, we saw them walking around their home and grabbing water from the fridge, which indicates that Apple seems to expect that people would use this during their everyday life.
This headset comes equipped with 4K displays, infrared cameras as well as LED illuminators. During this event it is also emphasised that the field of view with this headset on isn't limited at all, which means that this headset will probably not be using the waveguide lens technology that you'll see in quite a lot of the other augmented-reality headsets (which is a type of technology that refracts light and casts virtual objects into the wearer's eyes.) This headset is powered by Apple's powerful M2 chip as well as their all new mixed-reality-specific R1 chip. 
One of the most popular features that the Vision Pro headset has that has gained a lot of attention is its small dial, which basically allows you to switch between the mixed-reality mode, which is when you are able to see more of the real world, and the virtual-reality mode, which instead offers a more immersive face-computing experience. This Apple headset will also be dependent on voice input, which includes Siri, in order to open as well as close apps as well as play media. This makes controllers useless and in the pre taped videos of people using the new headset we don't see anyone using hand controllers.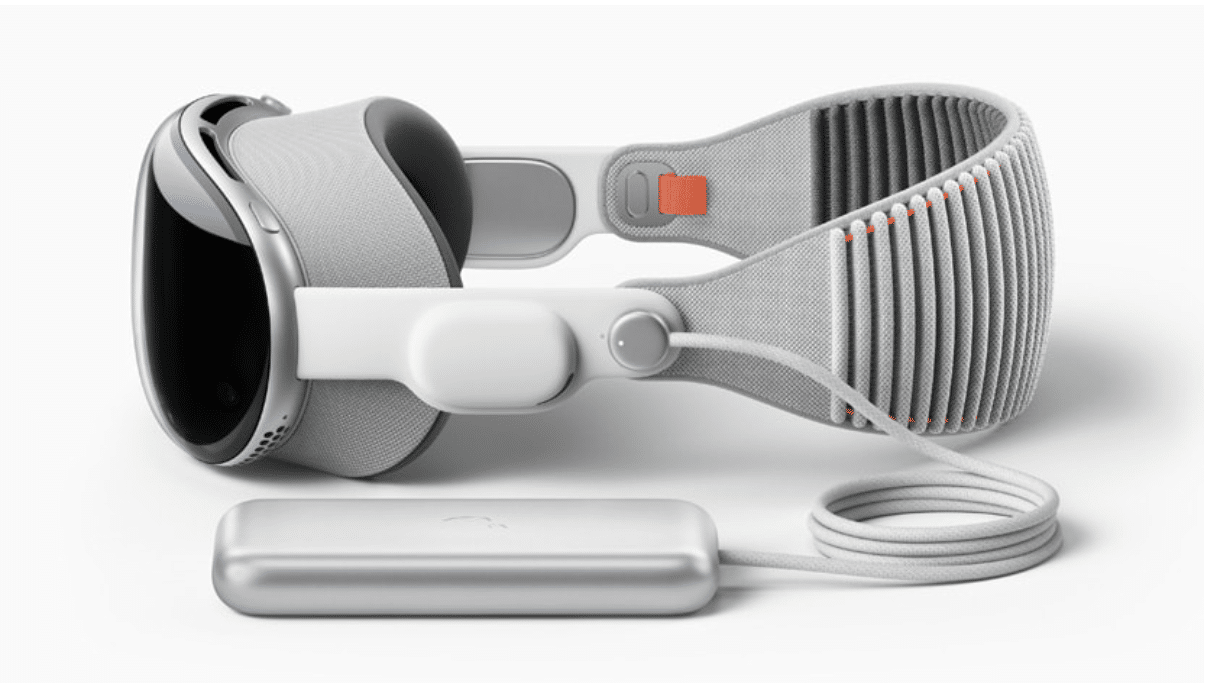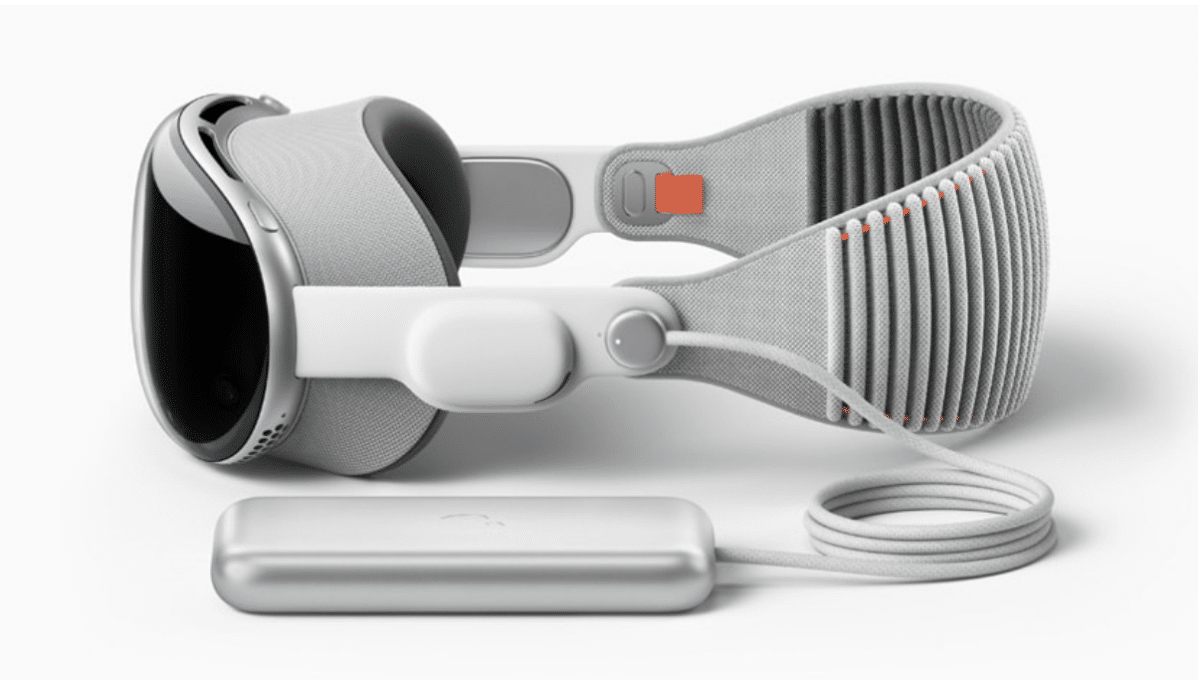 If you are familiar with the design of NReal's glasses and Magic Leap's headsets then you may have seen that the Vision Pro comes equipped with a similar, external battery pack design. Although this may make the overall feel of the headset a little more clunky, it does also make the headset lighter.
In this announcement we also hear Apple emphasise their Vision Pro app experience, and how it uses a new technology, which they call Eyesight. With this new technology the headset will actually sense when someone is nearby and then they'll appear in your view, even if you are in a more immersive mode. Another cool feature that this headset has is that it is able to capture spatial photos as well as videos, thanks to its integrated 3D camera. When you use the 3D camera it will not only capture your environment but it will also capture your image and then create a realistic 3D avatar of you.
In the announcement of this new Apple headset we also saw some native Apple apps being used, such as FaceTime, however they weren't demonstrated in full. Since Apple aims to make this a device that users can use in their day-to-day life, you are also able to do essential things, such as send emails, surf the web and also connect with external accessories for work if you would need too. Thanks to Apple's official launch of this headset, other apps are now able to start tweaking their apps to be compatible with Apple's latest platform.
Final Words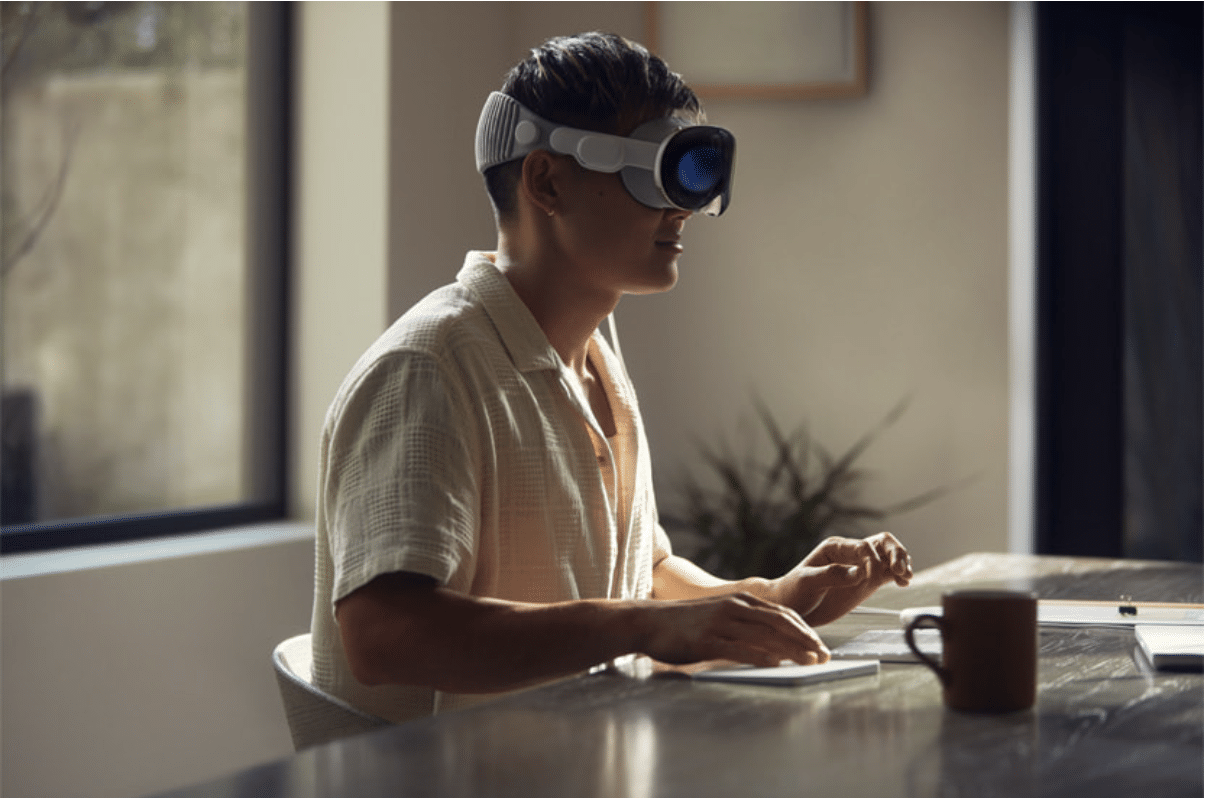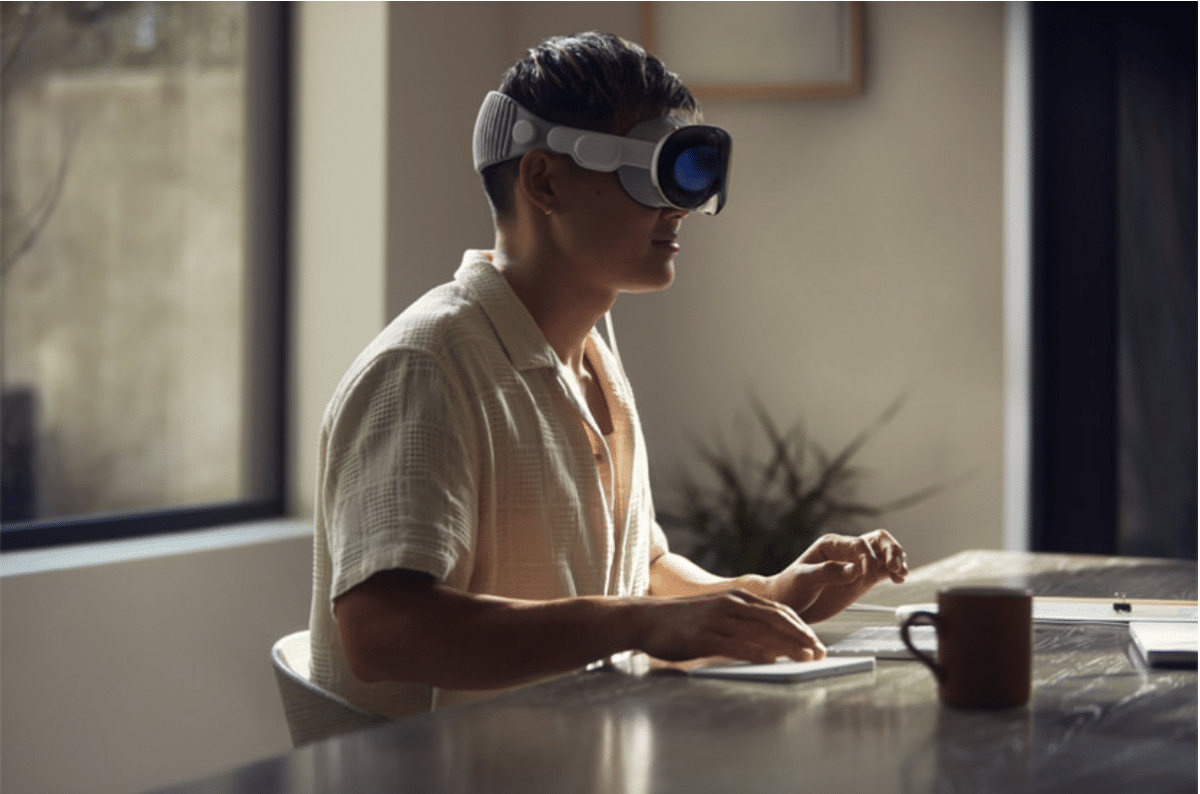 Although Apple's strategy in taking its time before they enter a product category has definitely worked very well for them in the past, this is quite a strange time to jump into the mixed reality market. AR/VR has been around for quite some time now and they still haven't managed to reach mass adoption. So, do you think that Apple's new headset is going to be able to hit the mainstream, or will it just be an awesome device that only a few people are going to own.