With the new vivomove Trend watch, classic analog style is combined with smart features.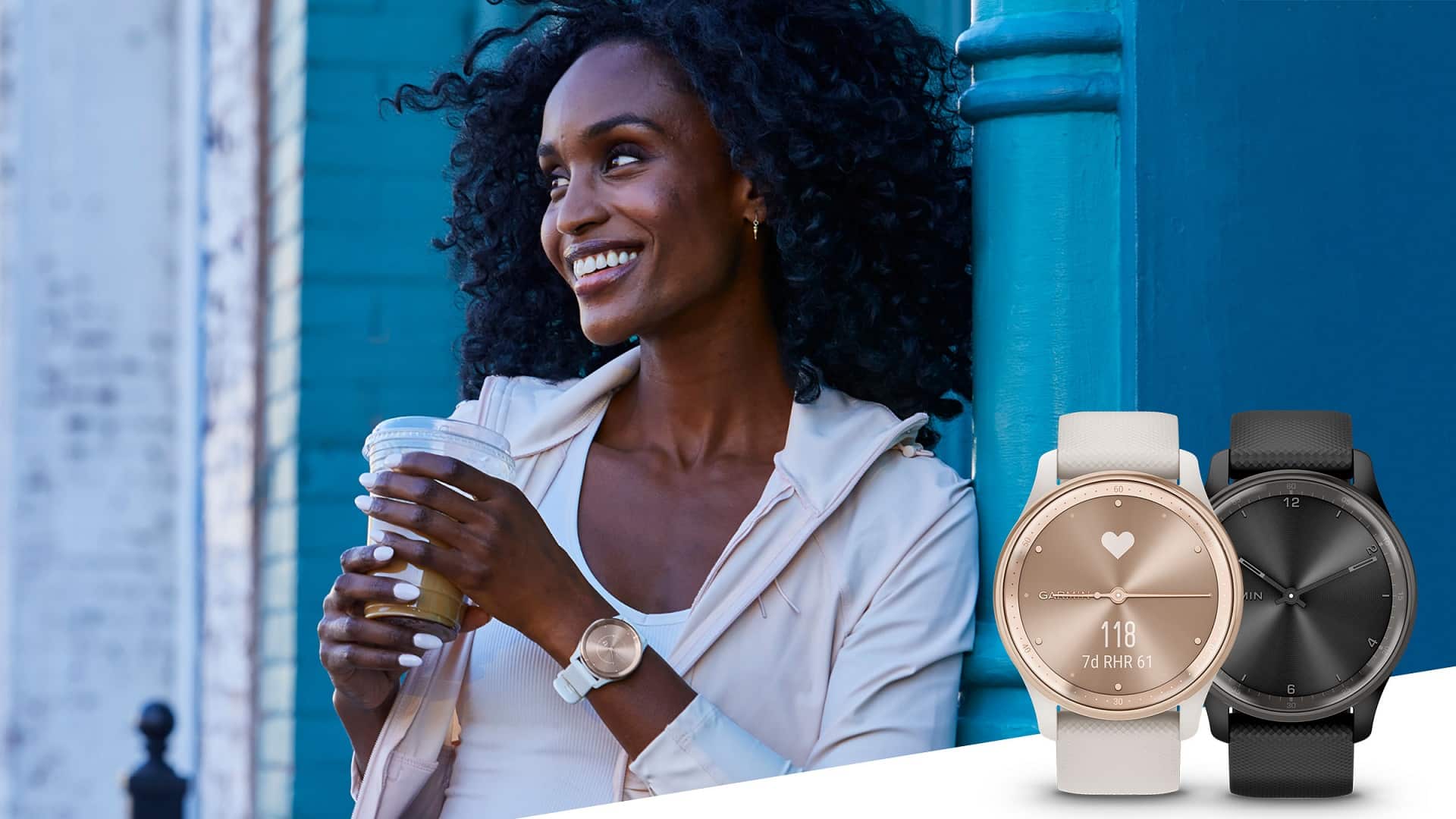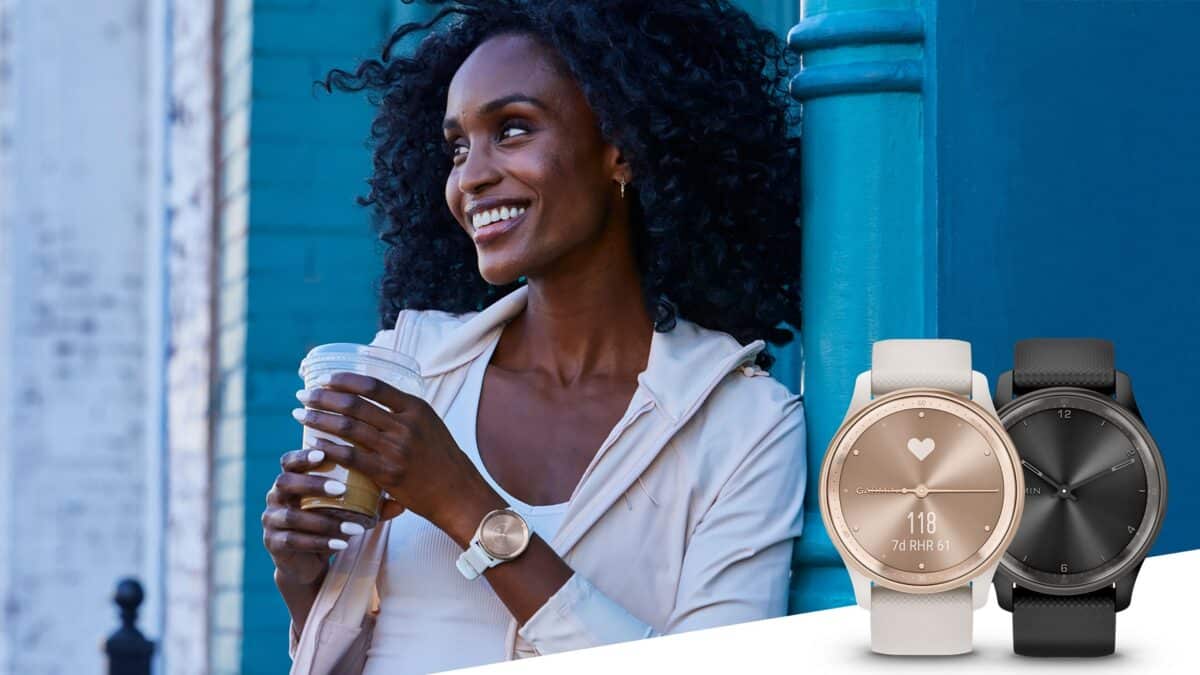 The new vivomove Trend is designed to look like an analog watch with ticking clock hands and has a hidden display that only shows when you need it. When using the touch screen, the hands move dynamically so you can easily see health statistics and notifications.
The watch works with both Android and iOS and if you have connected your watch and phone, you can receive and read text messages, see updates from social media, receive emails and more directly on the watch without taking out your phone. There is also contactless payment with Garmin Pay, so you can pay for that spontaneous latte even when you've left your wallet at home.

Some Top Features
Up to 5 days of battery life
Get texts, calls and calendar reminders when paired with your smartphone
Know your body better. Keep an eye on stress, sleep, energy levels and more
Traditional watch design
Garmin Pay contactless payment solution
Wrist-based heart rate
Sleep monitoring
Hydration tracking
Fitness tracking
Preloaded sports apps
Your health
The Vivomove Trend has Garmin's Body Battery energy monitoring that guides you to the best time for rest and activity. There is also sleep monitoring that gives you personal scores for the night's sleep, pulse measurement, breathing data and more every morning.
The watch can sense when you are stressed and give you a reminder to slow down a bit, perhaps with the help of the built-in breathing exercise.
You can use the Garmin Connect app to track your menstrual cycle or pregnancy. Log symptoms, get tips on exercises, learn more about what you should eat and more. You can use the women's health app on your watch to view and log details directly on your wrist.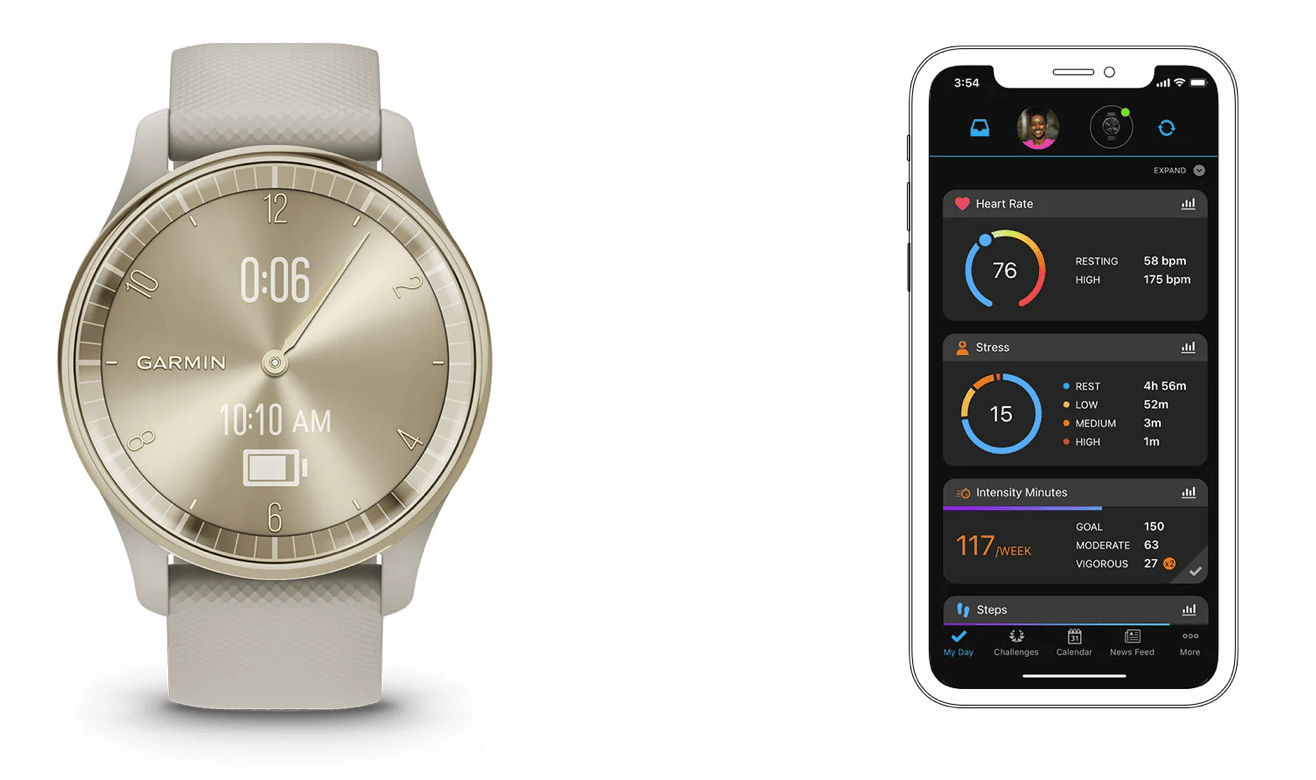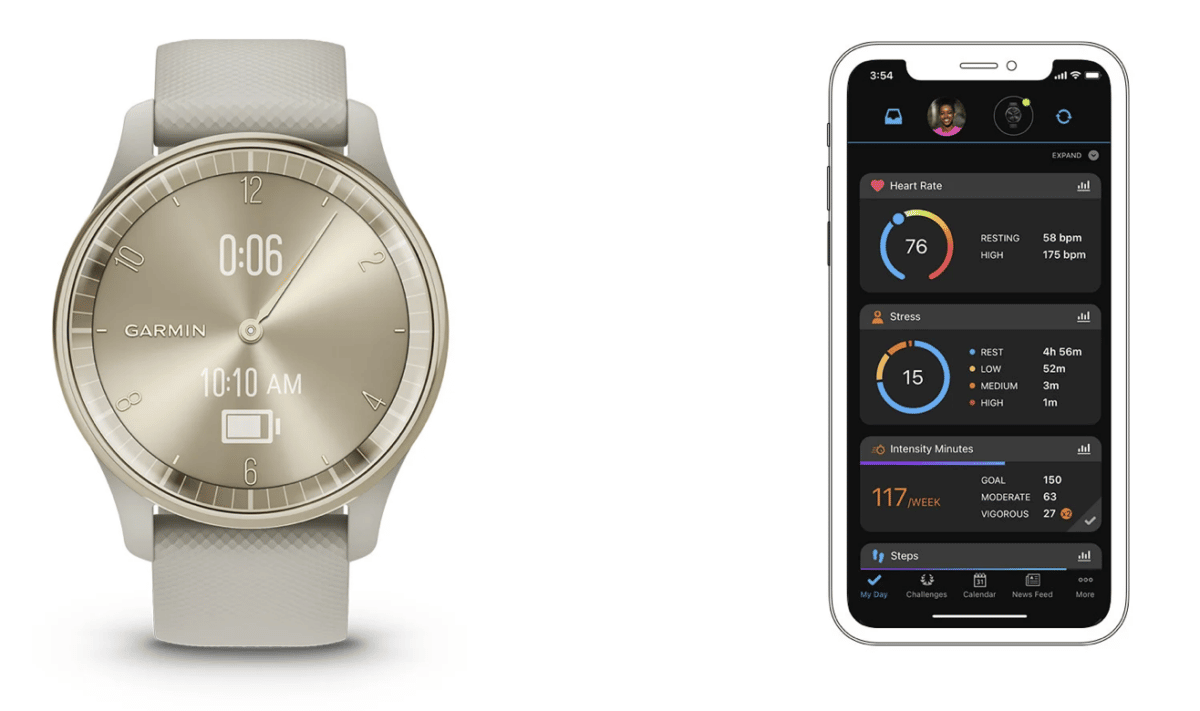 Vivomove Trend is said to be able to assess your metabolic age, where your chronological age, resting pulse, activity per week, and BMI or body fat percentage are taken into account to determine if your body is older or younger than your actual age. You will also receive tips on how to lower your metabolic age.
Your workout
Different activity profiles such as strength training, yoga, running and more are available in the watch. And when connected to your phone, you can use your phone's GPS for more accurate distance measurement if you're walking or cycling, for example.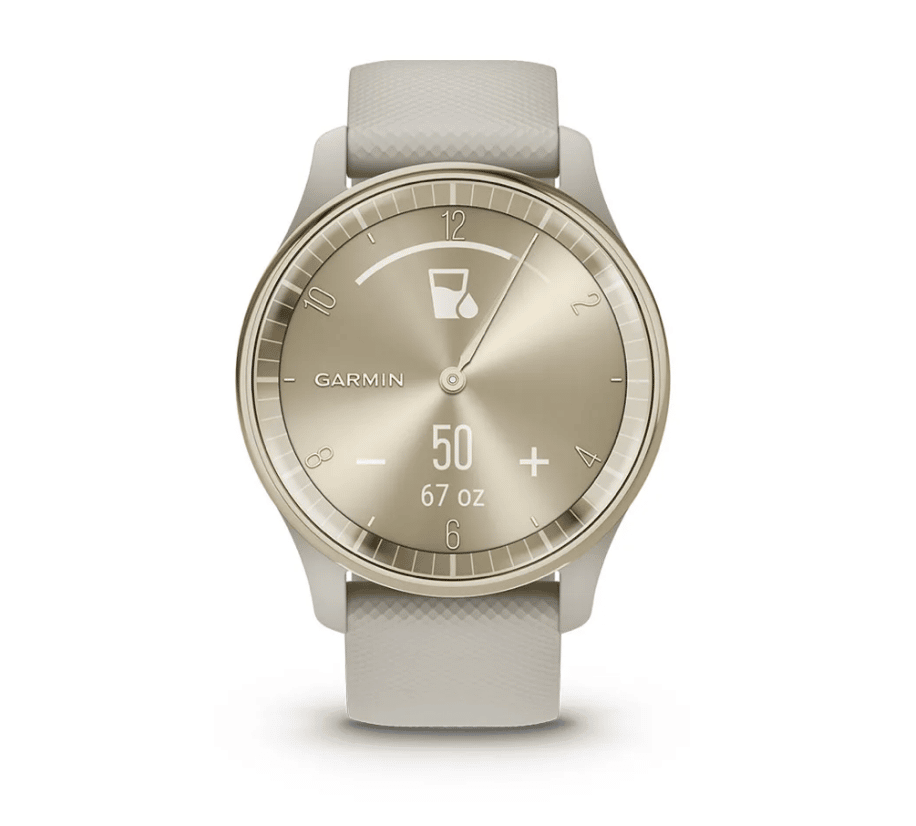 The watch counts steps, number of stairs, burned calories, intensity minutes and more.
Battery life is reported to be up to five days in smartwatch mode and the watch can be charged wirelessly via most qi-certified charging pads.
Recommended reading: