With a whopping 75% market share, to say Android is everywhere wouldn't be a stretch. Android with its flexibility, affordability and choice has not just made the smartphone more approachable but also made our lives much easier.
It's only when you look back do you realize how much Android has progressed in terms of capabilities. The delta between imagining what can be done and being able to actually do it has been blurred.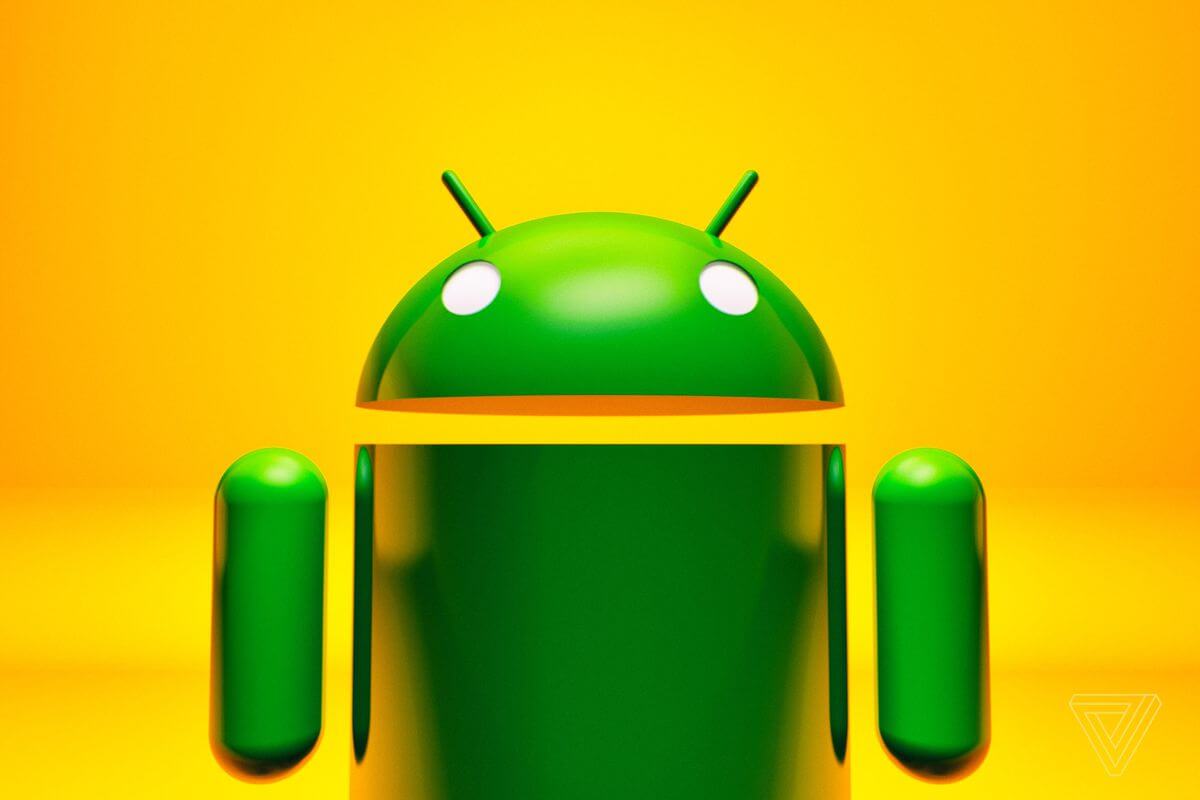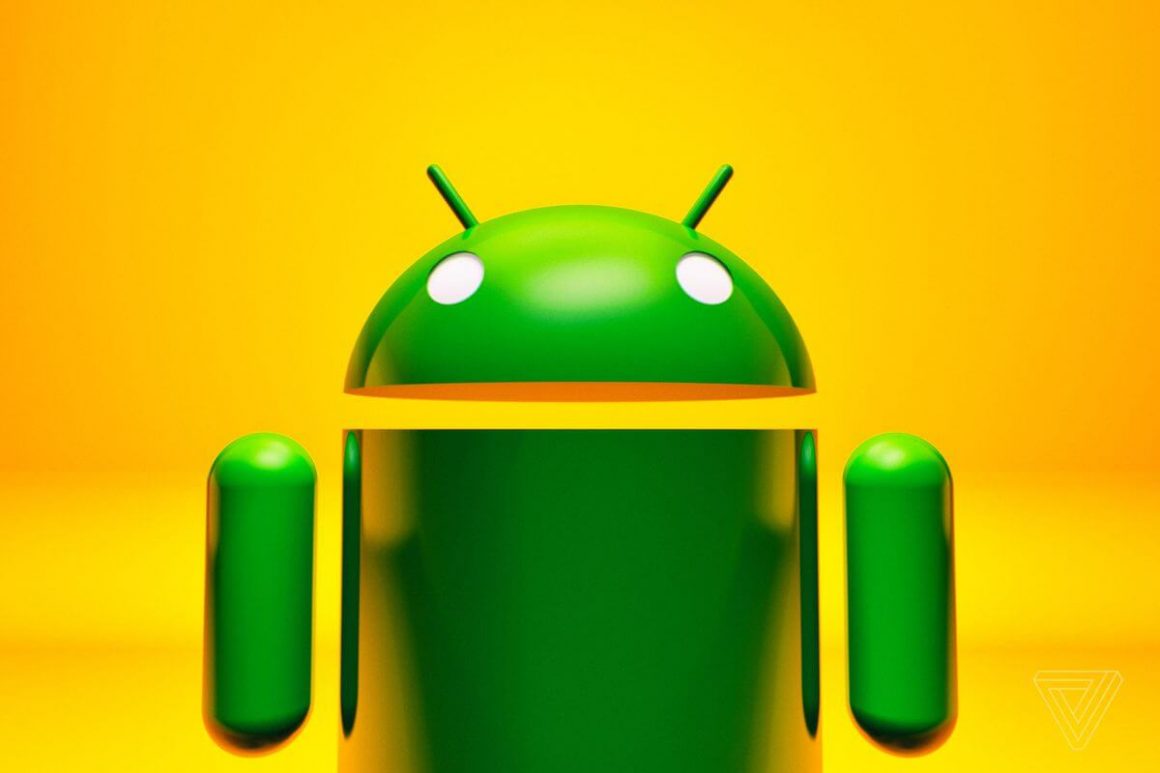 Work began on the Android operating system much before Google bought out Android Inc. which was founded by Andy Rubin, who in recent time has served as the head of Essential Products. Originally designed as an operating system for cameras, Android has gone through many changes before its initial release in 2008.
What separates Google's Android from most other operating systems like iOS and the nearly defunct Windows Phone apart from being open-source is the fact that they are named innovatively after different deserts. Legend has it that Andy Rubin, the brain behind Android loved desserts, therefore, all versions of Android are named after them.
The different versions of Android been alphabetically listed below:
Astro (1.0)
Petit Four (1.1)
Cupcake (1.5)
Donut (1.6)
Eclair (2.0 /2.1)
Froyo (2.2)
Gingerbread (2.3)
Honeycomb (3.0/ 3.1/ 3.2)
Ice Cream Sandwich (4.0 /4.1)
Jelly Bean (4.2 /4.3)
KitKat (4.4)
Lollipop (5.0 /5.1)
Marshmallow (6.0)
Nougat (7.0 /7.1)
Oreo (8.0 /8.1)
Pie (9.0)
Now let us look at the various sweet features and delicious improvements each version of Android brought to the table (pun intended!).
Cupcake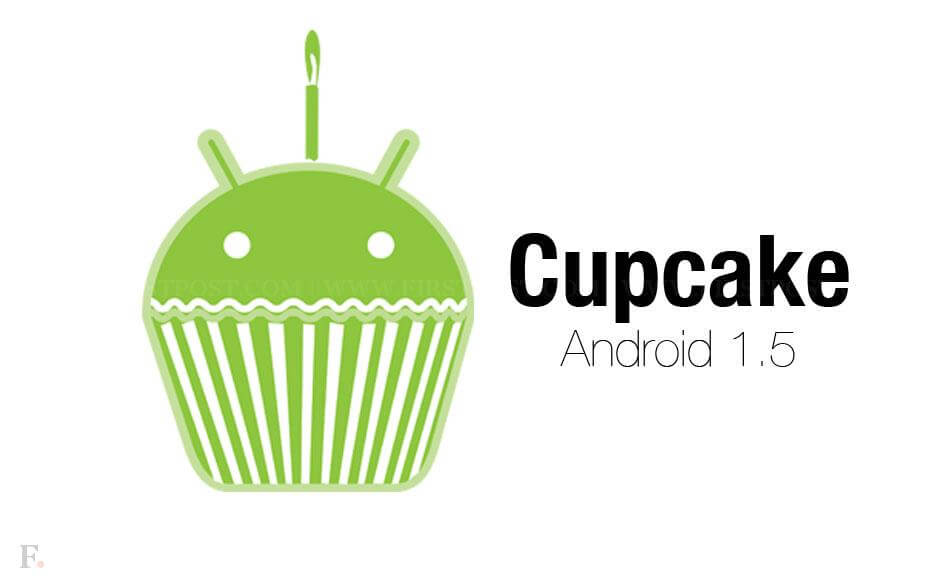 While Cupcake isn't the true first version of Android, it is significant as the first two versions were not seen that much and were considered to be alpha and beta builds (used only by the T-Mobile G1). The trend of naming Android versions after sweets (alphabetically) started from here.
When Cupcake was launched the other dominant operating systems were iOS (Apple), Symbian (Nokia), Windows Mobile (HTC, Motorola), Linux (Motorola, Nokia) and Palm (Palm), while Cupcake managed to gather a fraction of the market share. Today, iOS (22% market share) remains the only major competitor to Android.
Listed below are some of the features that Cupcake brought along:
Supported touchscreen displays
An on-screen soft keyboard that works in both portrait and landscape mode with 3rd party keyboard support
User dictionary for custom words
Home screen widgets support
Auto-rotation option
Animated screen transitions
Live folders
Camera & Gallery support
Video recording & playback in MPEG-4 and 3GP formats
Upload videos and pictures to YouTube and Picasa respectively
Auto-pairing and stereo support for Bluetooth (A2DP and AVRCP profiles)
Browser with Copy-paste support
Shows user picture for Favourites
Specific date/time stamp for events in call log
One-touch access to a contact card from call log
View Google Talk friends' status in Contacts, SMS, MMS, Gmail, and Email applications
Donut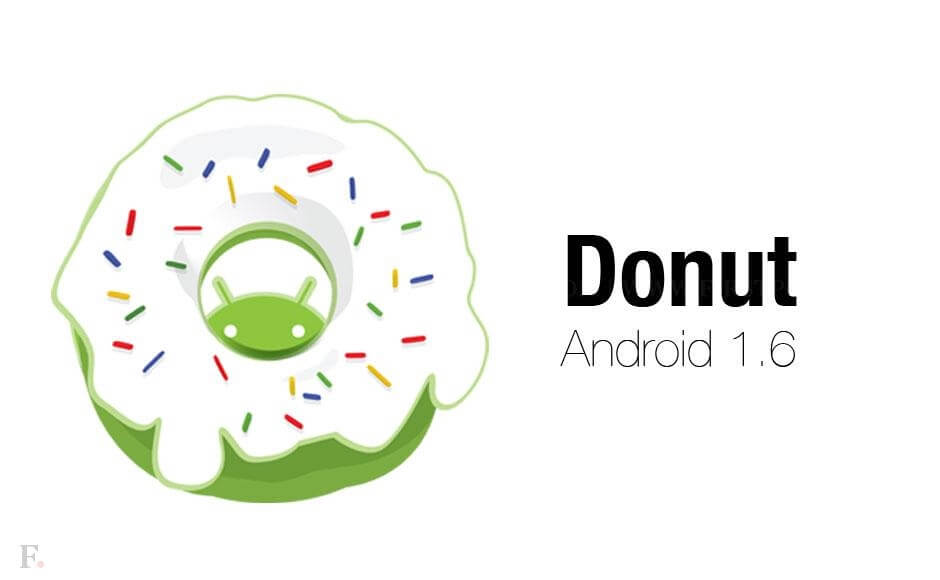 Android Donut was released in September 2009 and was meant as an improvement over the Cupcake release. The improvements also meant that a lot more devices now supported Android, some popular phones from the time were the Dell Streak, Sony Ericsson Xperia X series and HTC Dream.
Listed below are some of the features that Donut brought along:
Added support for larger screen sizes and WVGA resolution
First version to offer Google's turn-by-turn navigation feature
Redesigned search framework (search browser bookmarks & history, contacts, and the web—directly from the home screen)
Supports search by voice
A new battery usage screen
Redesigned Android Market
Gallery integrated into the camera app
Eclair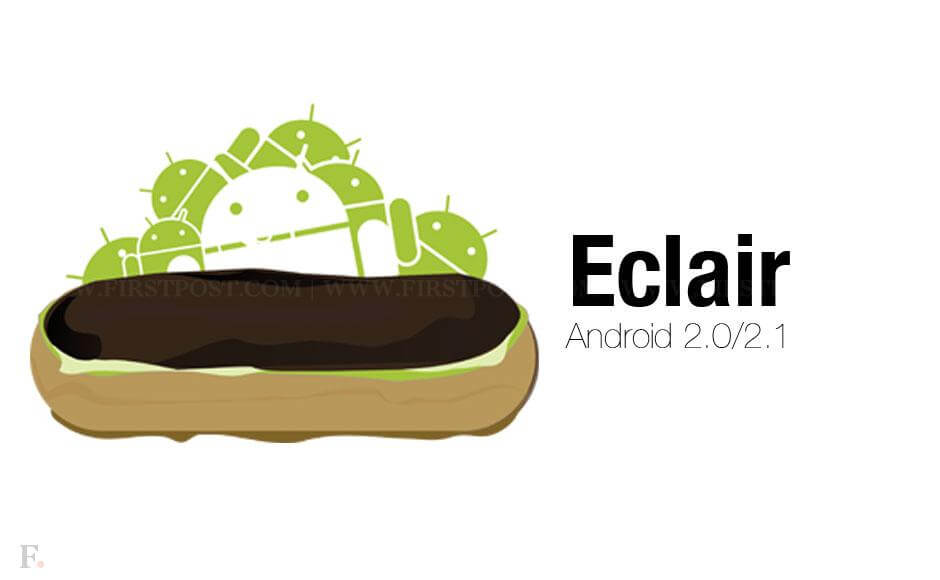 Android "Eclair" is the codename of the fifth version of Android. It is split into 2.0 and 2.1 with the 2.0 version debuting on the hugely popular Motorola Droid/ Milestone and the 2.1 version launching with Google's Nexus One smartphone.
Eclair was no doubt the most important release for Google and the Motorola Droid is what helped push Android and was the stepping stone to Android's success. With Eclair you had many other Android smartphones from manufacturers like HTC, Sony Ericsson, LG, ZTE and Micromax.
Listed below are some of the features that both the versions of Eclair brought along:
The home screen had a persistent Google search bar on the top of the screen.
Speech to text was first introduced in this model
Camera supported included flash support and zoom
Gallery had new filters and basic photo editing tools
Added live wallpaper support
Multiple email accounts could be added
Redesigned launcher with 3D effects (Android 2.1)
Redesigned lock screen
Redesigned browser and camera UI
Browser supported HTML5, DOuble Tap zoom
Supports Bluetooth 2.1
3D Google Maps navigation
Froyo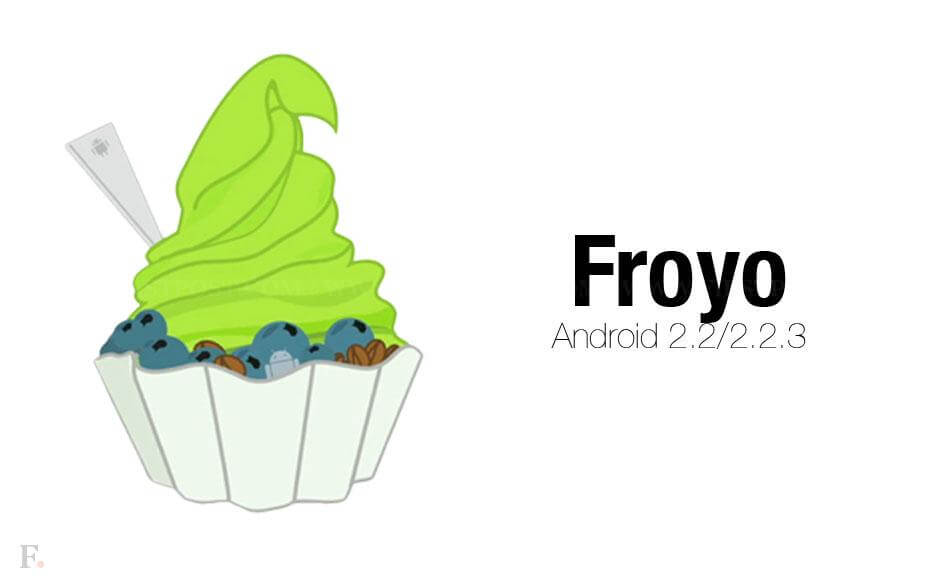 The sixth update of Android added some meaningful features to the previous version. Froyo was meant to overhaul the design, performance and web capabilities of Android and it actually did with a mix of large and minute changes.
Listed below are some of the features that Froyo brought along:
Performance improvements with the help of a JIT compiler
Adobe Flash support in the browser
Support for high DPI displays (up to 320ppi)
Ability to install apps to external storage
New Home screen tips Multi-language keyboard was added for multi-lingual users
Voice dialling over Bluetooth
Ability to share contacts with other users
Redesigned gallery with 3D effects
Password/ PIN lock support
USB and Wi-fi tethering option
Gingerbread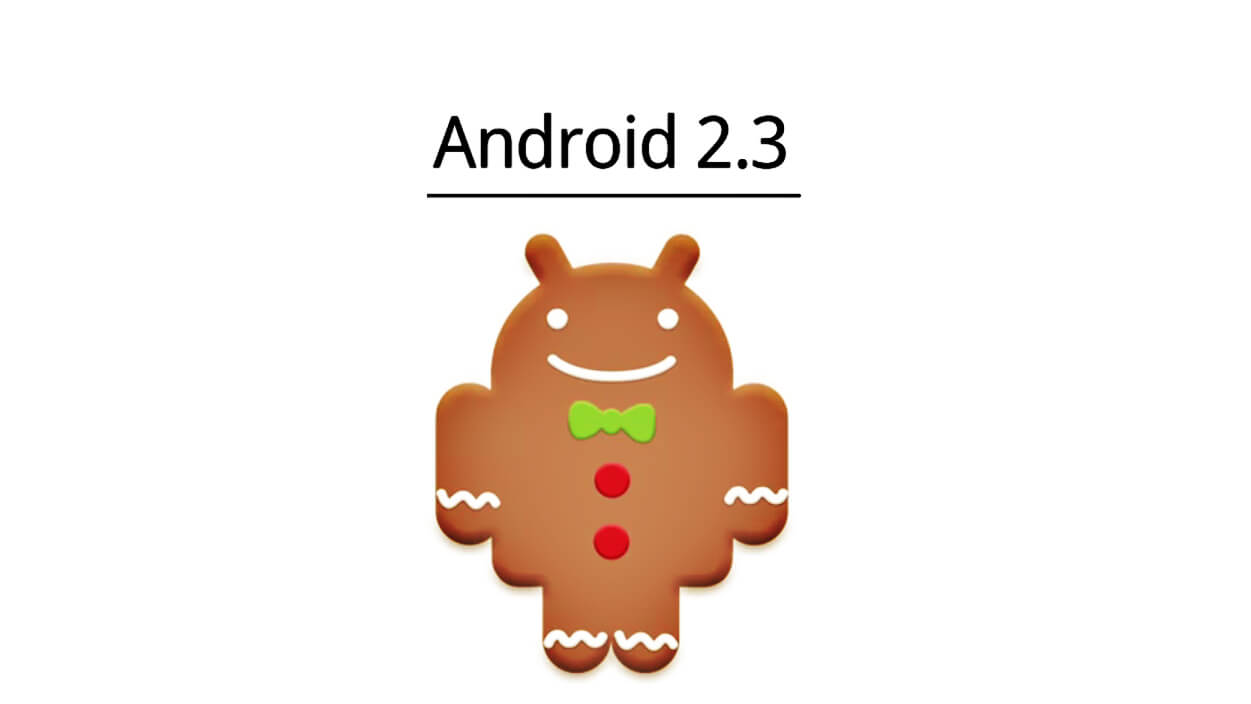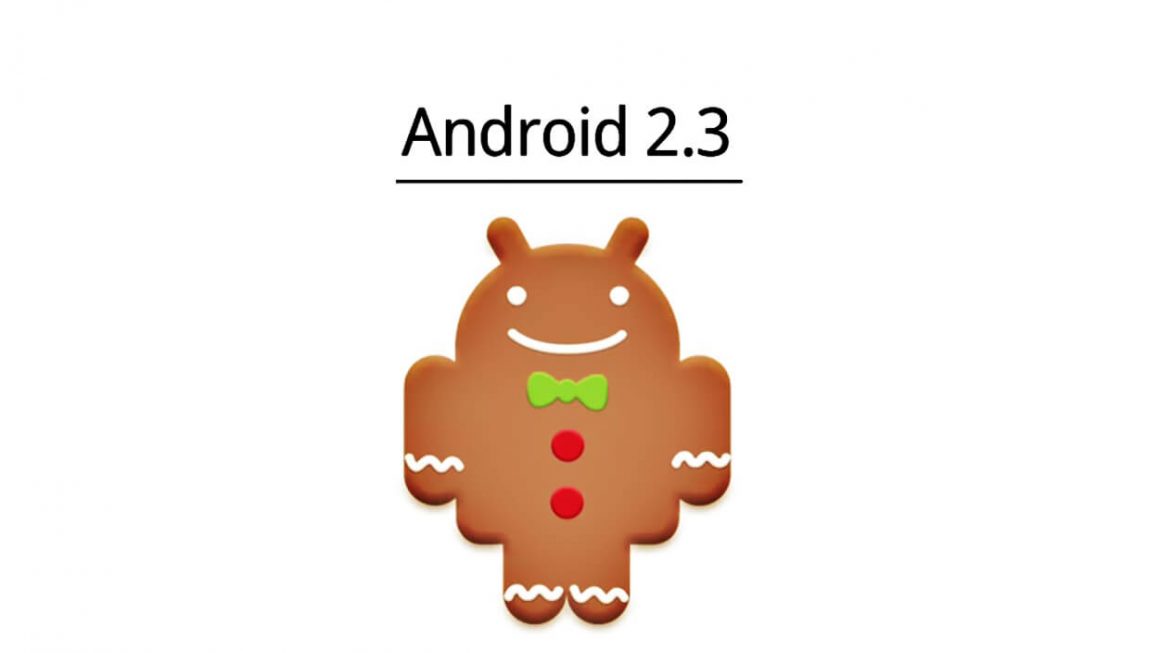 Android versions 2.3 was called Gingerbread and launched with the second Nexus phone -Samsung's Nexus S. Gingerbread was again a minor release that was meant to improve existing features and design.
One big change, however, was that Google finally ditched the trackball with the Nexus S, a feature that was present on the OG Nexus and the HTC G1.
Until Froyo, Android UI had white as the dominant colour, but with AMOLED panels now making a wave, Google started adding the colour black to various UI elements to reduce battery usage and burn-in on AMOLED devices.
Listed below are some of the features that Gingerbread brought along:
Updated System UI with Black and Green accents
Support for larger displays and WXGA resolution
Enhanced copy/ paste support
NFC support
WebM and AAC video and audio support
New audio effects such as reverb, equalization, headphone virtualization, and bass boost.
Improved keyboard
Download Manager
Support for front facing cameras
Supports sensors like gyroscope, rotation vector, linear acceleration, gravity, and barometer
Strict mode
First Android release to come with an easter egg
Honeycomb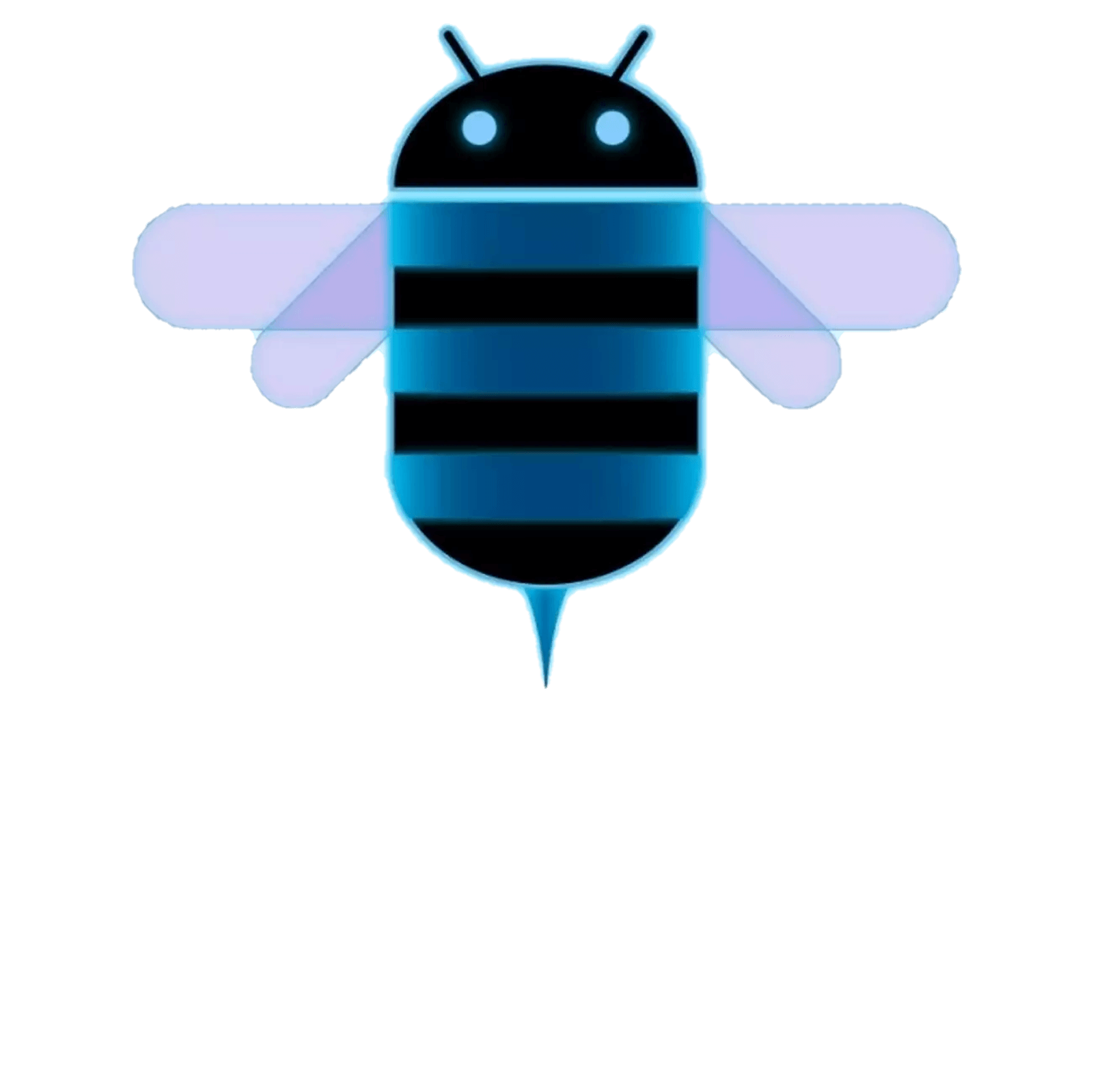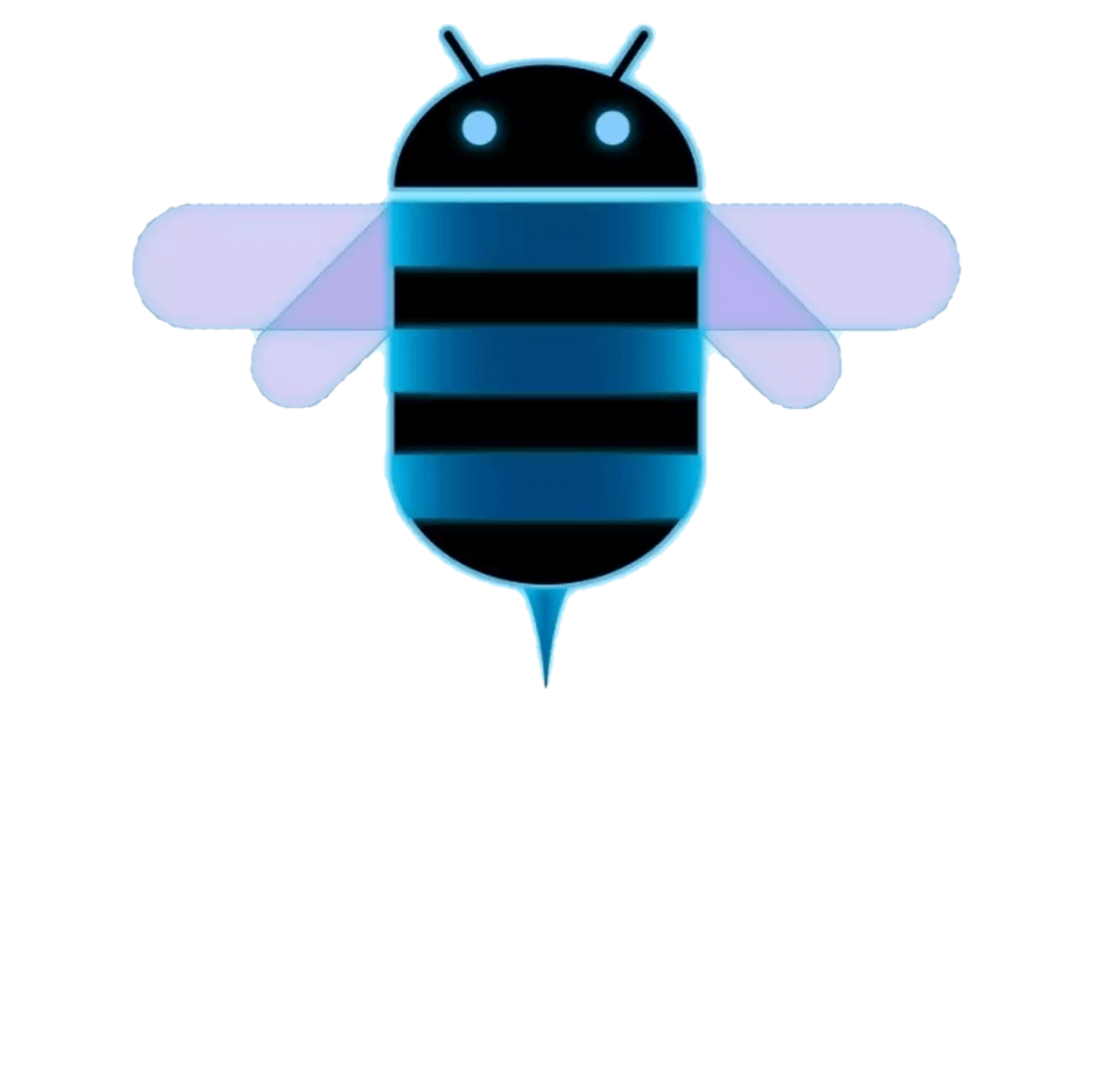 Honeycomb was the first Android release optimised for tablets (and available only for tablets) and the Motorola Xoom was the first tablet to feature it. Honeycomb brought along a fresh new UI that was more modern and had apps that could make proper use of the larger real estate.
While Honeycomb was not as popular, the design laid the foundation for future Android versions which went on to be called the "Holo UI"
Listed below are some of the features that Honeycomb brought along:
Redesigned UI with blue and black accents
Ditched capacitive navigation buttons for on-screen ones
Persistent navigation bar to handle navigation controls, notifications and status
The Gallery app now lets users view albums and other collections in full-screen mode
The Browser app replaces browser windows with tabs, adds an incognito mode for anonymous browsing, and presents bookmarks and history in a unified view, among other features.
Redesigned keyboard to make entering text easier on large screen devices such as tablets.
A Recent Apps view for multitasking.
Customisable home screens
New two-pane Email UI
Support for multi-core processors
USB OTG support
Resizable widgets
Tron-themed Easter egg
Ice Cream Sandwich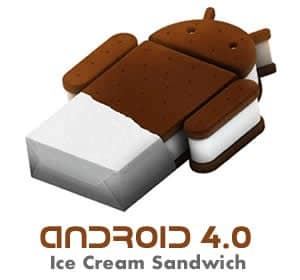 Android 4.0 was codenamed as Ice Cream Sandwich and was developed to bring Honeycomb features to mobile like easy multitasking, resizable widgets, rich notifications and customizable home screen.
Ice Cream Sandwich debuted with the Galaxy Nexus, the third Nexus device and by this time Android was hugely popular due to its customizability, app support and myriad devices for every budget.
Listed below are some of the features that Ice Cream Sandwich brought along:
Brought the completely redesigned Holo UI and the new "Roboto" font
Used on-screen navigation like Honeycomb
Integrated screenshot feature
Ability to kill apps from recent screen
Gestures were added to simplify navigation
Action bar added on top of the screen
Home screens could have folders and favourites tray
Redesigned notification screen with a swipe to remove gesture
Improved camera app with features like zero shutter lag, time lapse settings, panorama mode, ability to zoom while recording and 1080p video recording
Voice recognition.
Android Beam for sharing content over NFC
Wi-Fi direct support
Face unlock
Jelly bean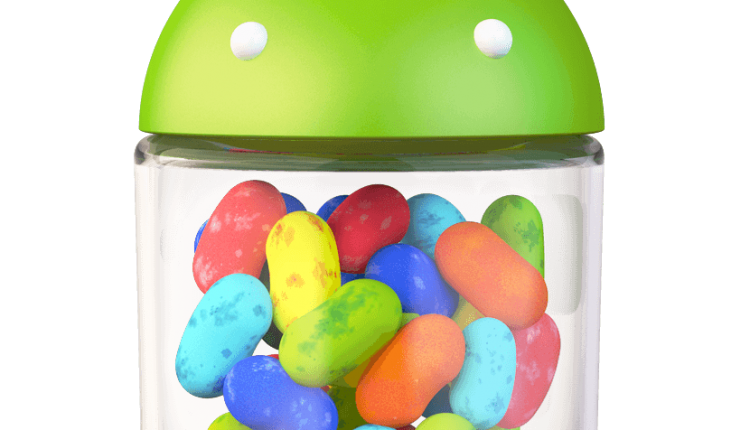 Android versions 4.1, 4.2 and 4.3 were all codenamed Jellybean. Version 4.1 debuted on the Nexus 7, while the Nexus 4 and Nexus 10 shipped with Version 4.2 and the second generation of the Nexus 7 came with Version 4.3 of Jellybean.
Android Jellybean was designed to bring about a faster, smoother and more responsive user interface.
Listed below are some of the features that Jellybean brought along:
Introduced "Project Butter" which aimed to reduce touch lag and improve visual performance
Expandable notifications
Google Now added for the first time
Multi-channel audio, Gapless Playback and USB audio support
Daydream screensaver support
Support for Miracast
Built-in world clock, stopwatch and timer
Bluetooth gamepads and joysticks and Bluetooth Low energy support
Support for 4K resolution
Native emoji support
Photosphere (360-degree panorama)support
Android 4.3 added new developer options to help you analyse your app's performance and pinpoint rendering issues on any device or emulator.
First operating system to support OpenGL ES 3.0 graphics for advanced graphics
KitKat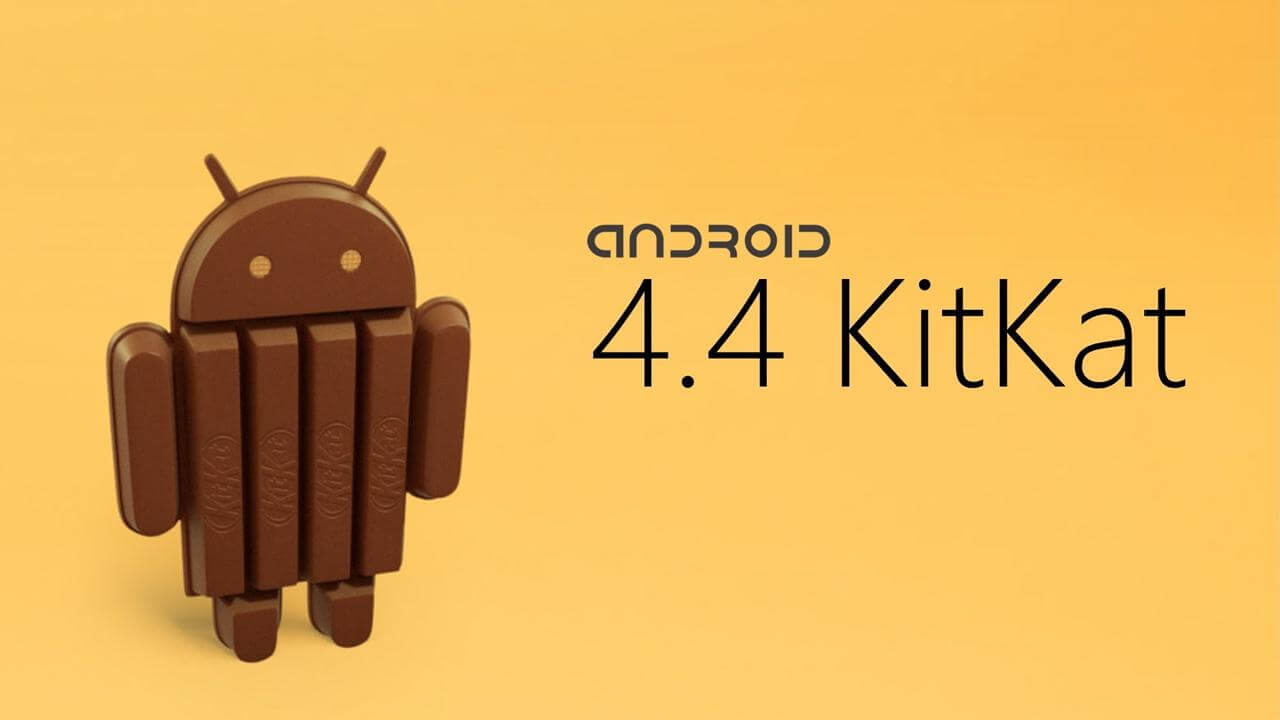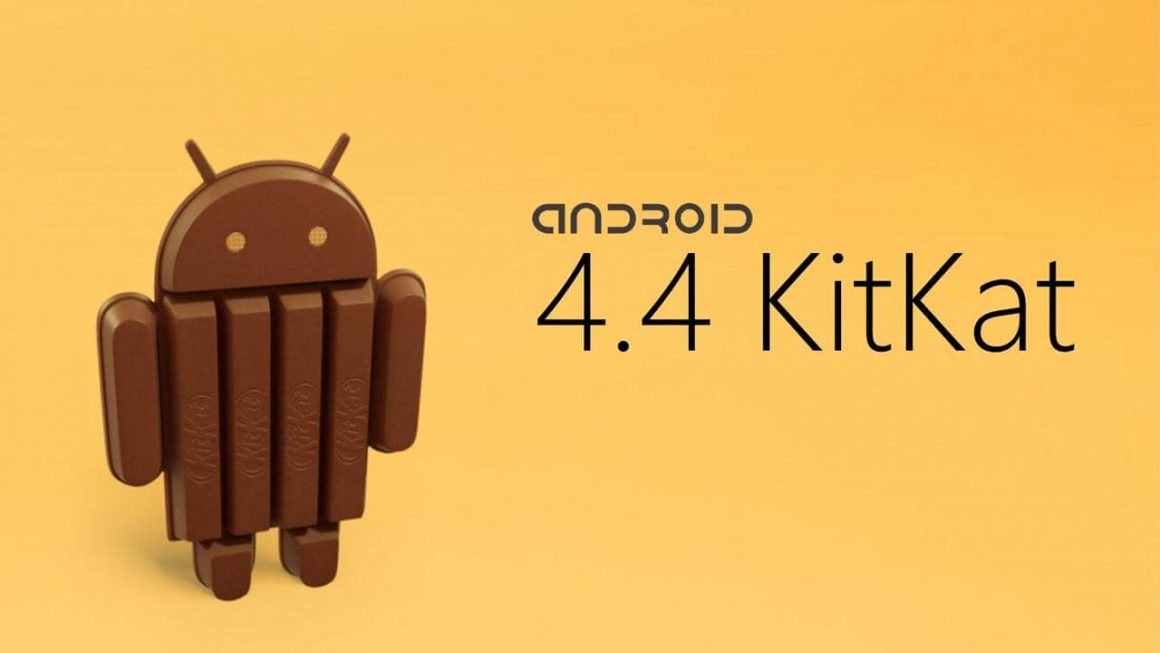 Android KitKat is the eleventh version of Android. KitKat was originally supposed to be called "Key Lime Pie" but was later renamed to KitKat. Android 4.4 debuted on the popular Nexus 5 and brought along a newer user interface with many changes to colour schemes.
Listed below are some of the features that KitKat brought along:
Support for low-RAM devices (512MB)
Redesigned UI and apps with white accents and lighter themes
Translucent status and navigation bars
WebView support
Sensor batching, step detector and counter APIs
Improved Google Now with "Ok Google" hotword detection and Google Now panel
HDR+ support in the camera app
Brought support for Wear OS, an operating system designed for wearables
Lollipop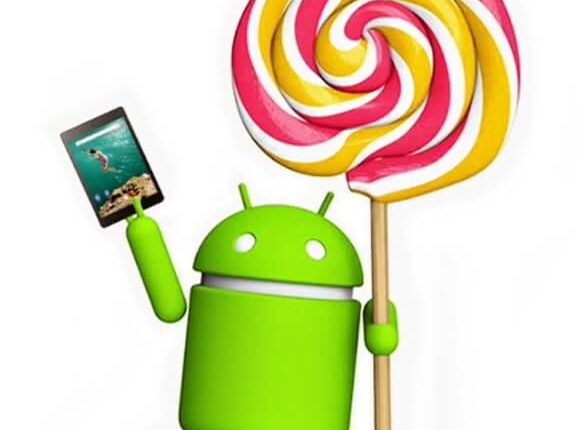 Android 5.0 (and 5.1), also known as Lollipop brought about the biggest change in the user interface when it debuted on the Nexus 6. Called as Material Design, this new user interface focussed a lot on cards, visual hierarchy, shadows and muted colours along with a renewed focus on the colour white.
The new UI was meant to portray the user interface as a piece of digital paper that responded to your touches with innovative animations.
Listed below are some of the features that Lollipop brought along:
New Material design
Support for 64-bit CPU
Fully redesigned system apps
Reimagined multitasking
Card-based notifications with granular control
App pinning
New language support
ART runtime
Smart lock feature
Built-in torchlight
High-performance graphics with OpenGL ES 3.1
Guest login support
Multiple SIM support (official)
Device Protection
Wi-Fi calling
Battery saving mode and Project Volta for battery optimisations
Android TV, Android Auto and Android apps on Chromebooks launched along with Lollipop
Marshmallow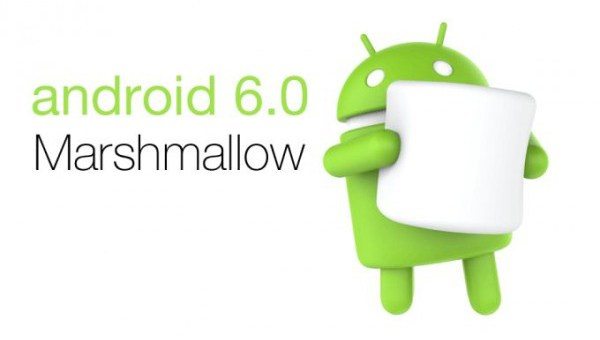 Android 6.0 Marshmallow launched along with the last two Nexus smartphones- the Nexus 5X and the Nexus 6P. While it added only a few new features, it took the Android OS to a new level of stability and refinement.
Listed below are some of the features that Marshmallow brought along:
Google Now on tap feature added
Introduced Doze, a feature to improve standby time
Support for fingerprint sensors
USB Type C support
Unicode 7.0 and 8.0 emoji support
Adaptable storage (format microSD card as internal storage)
Granular app permissions
Updated launcher with alphabetical arrangement
Simplified volume slider
Nougat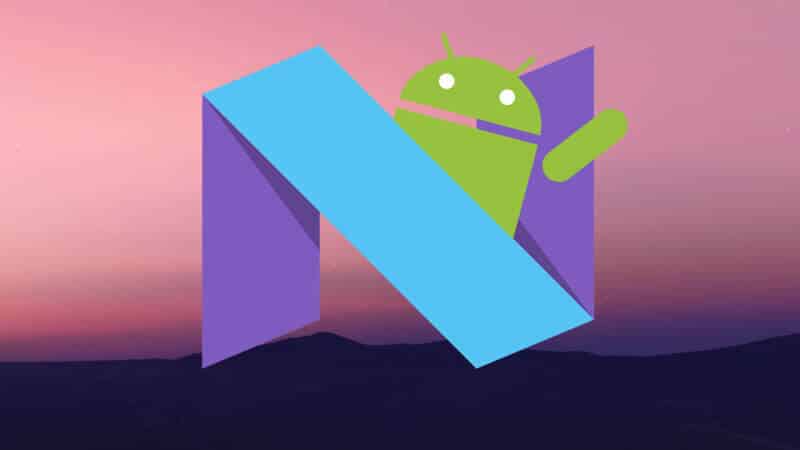 Android 7.0 Nougat launched in 2016 and even today remains one of the most-used versions of Android. Nougat's fame to success was the multi-window multitasking feature that was a boon for productivity and the Google Assistant, Google's latest virtual assistant that could hold two-way communications.
LG V20 was the first smartphone to feature Android 7.0 Nougat, while Google's revamped Nexus lineup, now called Pixel series were the first phones with Nougat 7.1.
Listed below are some of the features that Nougat brought along:
Google Assistant
Split-screen multitasking
Quick switch between two apps
Notification direct reply
Data Saver
Unicode 9.0 emoji
Daydream VR platform
Improved Doze puts motionless smartphones into a deep sleep
Seamless system updates with a separate partition
Vulkan API support for improved 3D graphics
Oreo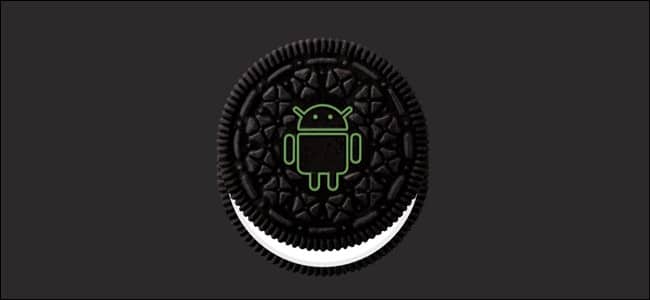 The 8th version of Android, Oreo marks Google's second tie-up with a sweet maker, the previous one being Nestle for KitKit. Oreo came preinstalled on Sony Xperia XZ1 and the Sony Xperia XZ1 Compact, while the Pixel devices received it as an OTA update.
Listed below are some of the features that Oreo brought along:
Notification dots
Snooze notifications
● Bluetooth 5.0 and LDAC support
● Wide Colour Gamut support
● Remove the older blob style emoji and brings support for Unicode 10
● Support for low-end smartphones with Android Go edition
Password autofill with Google
Auto-enables Wi-Fi
Project Treble aims to improve Android updates
Pie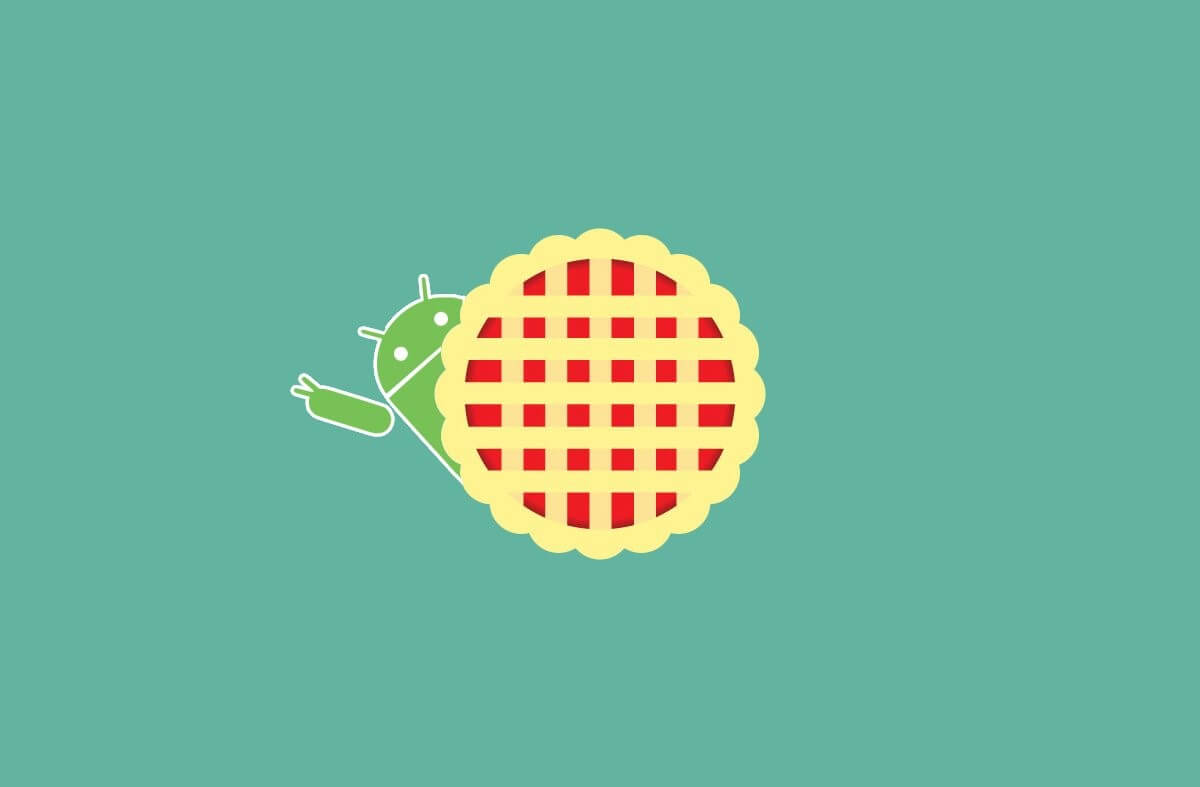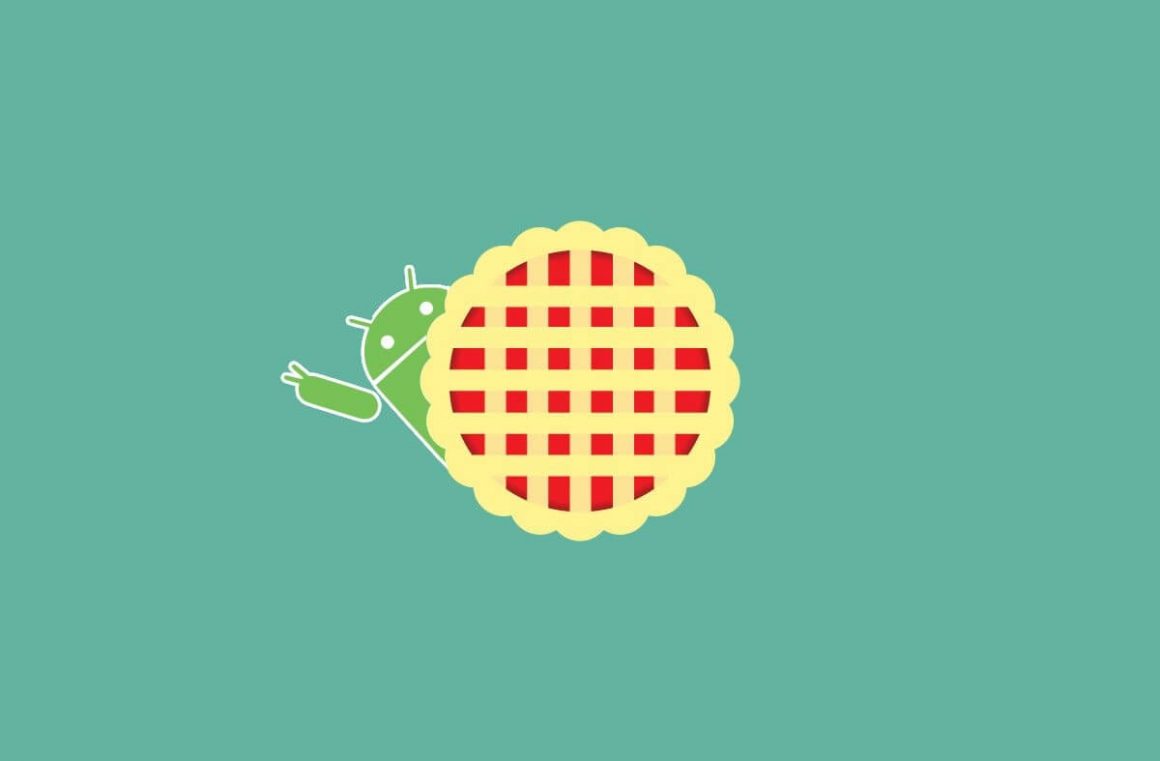 With Android Pie, we come to the 9th and the latest version of Google's
Android operating system. Sony Xperia XZ3 was the first phone to come preinstalled
with Android Pie while the Pixel series and Essential Phone received it as an OTA
update.
Pie aims to bring Android to the modern world by incorporating gestures and even
carries "Digital Wellbeing" a feature to keep a tab on your smartphone use.
Listed below are some of the features that Pie brought along:
Pill-based gesture navigation
Redesigned launcher, status bar, quick settings menu and more rounded corners across the UI
Native support for notches
Vulkan 1.1 support
Redesigned volume slider
Improved adaptive brightness feature
HEIF support
Battery percentage displayed in Always-On Display
Improved support for Indic languages
AptX Adaptive support
In the 10 years that Android has been around it has gone through some massive changes from being labelled as an enthusiast-only operating to being the dominant force in the mobile industry, Android's journey has been a roller coaster of many positives but a few negatives as well.
Android Updates have always been a sticking point but over time efforts are made to improve the scenario, a good example is the fact that Android Pie beta made it onto many phones that are not part of the Pixel or Android One lineup.
This shows that more goodies are in store for Android and we can only speculate what cool new features Android Q will add. Until Q drops, comment down below which version of Android is your favourite and which version of Android your phone is rocking.