You can't go anywhere online these days without running into selfies. Everyone's doing it, and even though duck faces have faded quite a bit in the last few years (thankfully), selfies aren't going anywhere. If you need further proof of this, look no further than the English Oxford dictionary. While they are very popular, it can be challenging to create a selfie that is pleasing to the eye and that doesn't look like a selfie. It's hard to hold natural, relaxed poses and to include a large group of people while holding your phone at arm's length – not to mention not getting said arm in the picture. Selfie sticks were an option for a while, but even they are cumbersome and don't always yield quality, natural looking pictures. And let's not discuss how ridiculous they make their users look.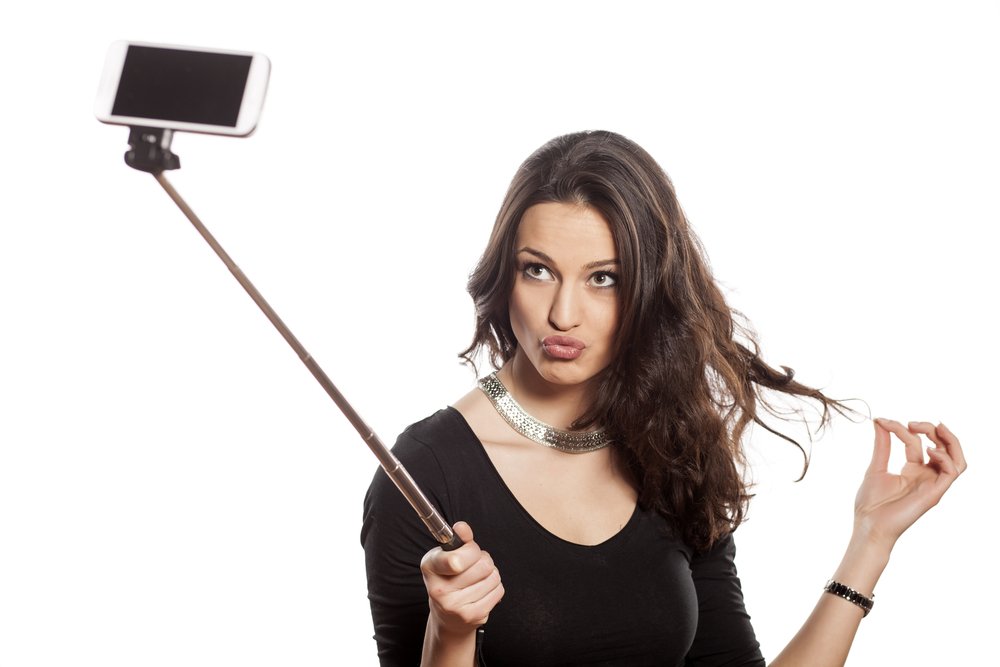 In comes the AirSelfie, a compact, lightweight selfie drone equipped with a powerful camera that allows you to take stunning photographs and videos from the sky. The AirSelfie can fly up to 65 feet (20 meters) in the air, allowing you to take bird's eye view pictures of you and your surroundings, indoors or outdoors. The drone is controlled via a free app downloaded on your smartphone (compatible both with iOs and Android devices), which allows you to position the camera where you want it and take pictures or videos at will. There is even an (up to) 10 second timer option to give you enough time to check the shot, put your phone away and smile before the picture is taken. No one will ever know your perfect shot is a selfie unless you tell them. Here is the AirSelfie in action:
Weighing only 2.8 ounces and with a size of 3.8″ long, 2.8″ wide and 0.5″ thick, the AirSelfie can go anywhere nestled in your pocket. It comes with a USB case which can be used for charging the drone as well as protect it. The AirSelfie app features a tutorial, which I wholly recommend you watch before your first legit flight. You will also need a bit of practice to be able to control the drone effectively, and you should do your practice runs inside, preferably over a soft surface in case you lose control and the drone falls to the floor. This poor guy thought he'd be a natural because he has extensive experience with more complex drones, and he could not have been more wrong. Don't be like this guy. Or if you are, at least use your own drone.
The AirSelfie app also allows users to gain more complex control with three different user modes: easy, medium and expert. It comes with a built-in 4GB micro SD memory card, turbo fan propellers powered by brushless motors and a vibration absorbing system that helps stabilize the device, keeping the camera steady so you get perfectly clear shots every single time. Maybe the best thing about the AirSelfie is that it generates its own 2.4 GHz WiFi the minute you turn it on, which means you can use it in remote areas. Great while out camping or trekking, or even while visiting friends in the countryside. It's portable, versatile and practical. Your arm or the selfie stick are nothing in comparison to this little magical piece of technology. You can get more of the tech specs here.
The AirSelfie's 5 megapixel HD camera ensures that all your pictures and videos are optimal for posting on social media. Its anodized aluminum case makes it as robust as it is lightweight. Its built in 240mAh 7.4 LiPo battery allows for a continuous flight time of 3 minutes, and the powerbank cover can charge the AirSelfie in 30 minutes up to 20 times before it runs out of charge, which means that you can fly your drone for up to one hour before you need to charge the powerbank. This is especially useful when on long trips where power outlets aren't readily available. Alternatively, the AirSelfie can also be charged via the included USB cord. If you own an iPhone (6/6 Plus, 7/7 Plus), Samsung (Galaxy S7 Edge) or Google Pixel device, you can even get a powerbank that will host and charge your AirSelfie device as well as your phone, so everything is in one convenient, easy to reach place.
Even if you're not a selfie kind of person, this little drone is pretty impressive. It will allow you to get close ups of objects or subjects that you might not otherwise be able to reach, and from an interesting perspective. The AirSelfie 2 is already in the works, and rumors are it will be available in four different colors (Black, Rose Gold, Gold and Silver) to suit most any preference. Based on how awesome the original AirSelfie is, one can only speculate as to how much better its successor will be. I'm not sure how much improvement can be made to the original, but I'm eager to find out!