Reddit's mobile app is getting a new interface for users who only want to see posts containing videos. The interface, which can be seen on the right side of the image below, resembles both TikTok and Instagram's feeds, where users swipe up to browse content and can vote up, vote down, comment, and share videos.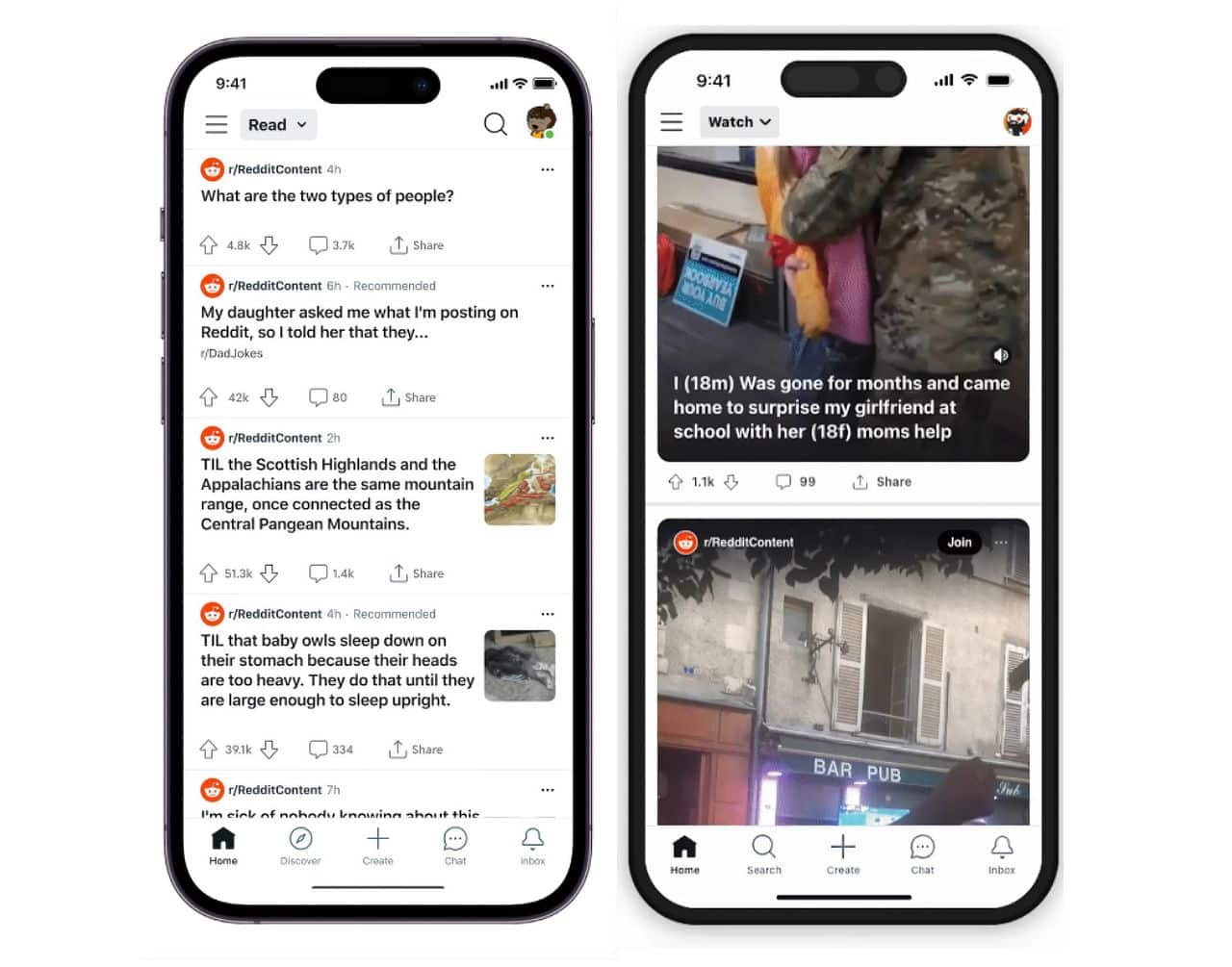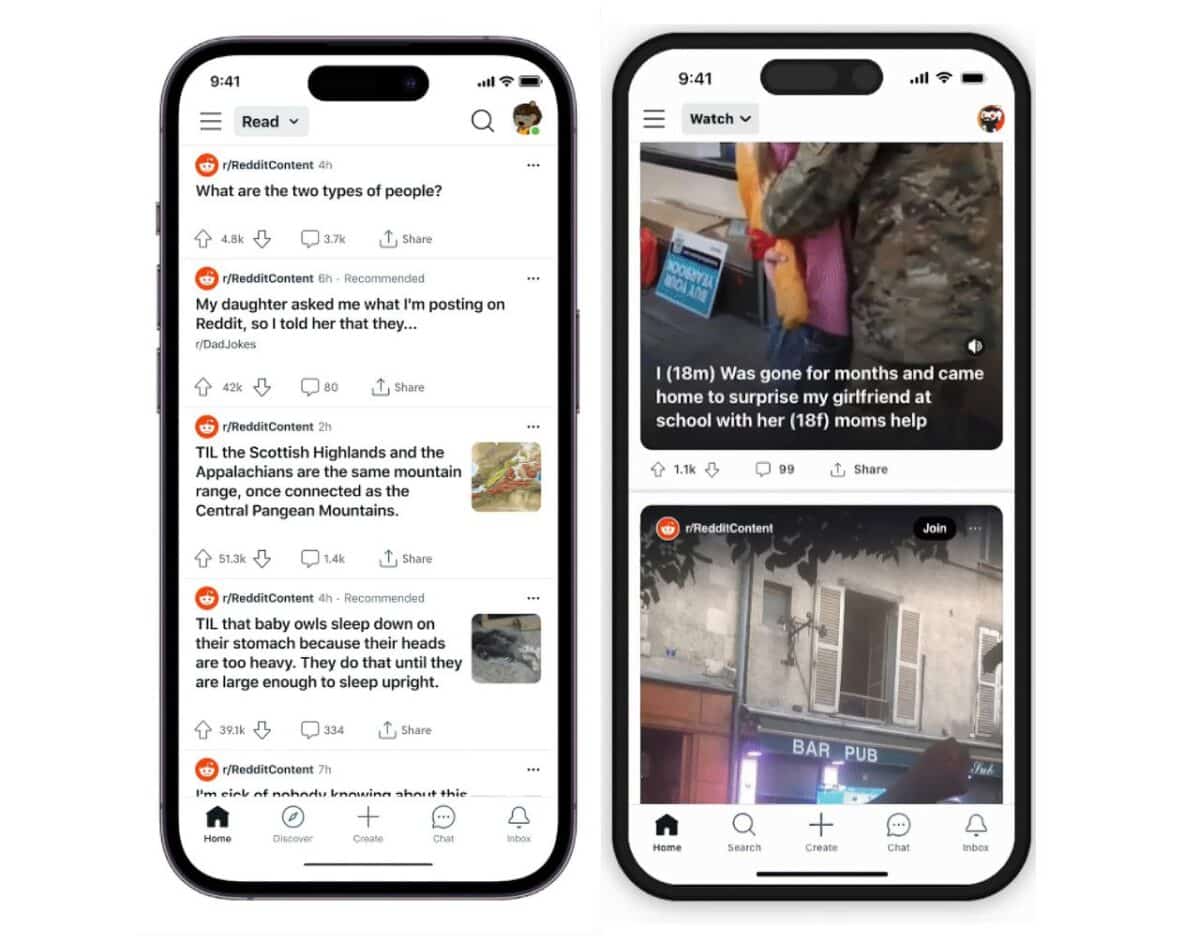 It is currently unclear whether the videos that will appear in the feed are generated from the forums that you are in, or if they are videos that Reddit thinks you might enjoy.
We have an inspiring and enduring mission to bring community, belonging, and empowerment to the world, so we are doubling down on simplifying Reddit – with user satisfaction and international growth top of mind. This means making Reddit easier to use for everyone," said Pali Bhat, Chief Product Officer of Reddit. "By focusing on the core tenets of Reddit, new and existing users coming to Reddit will be greeted by better experiences and options to discover new and interesting content and communities in uncluttered spaces.