The joy of unboxing a new phone is indescribable, especially after surveying the item for quite some time. Besides, the excitement of getting the phone out of the box and carefully inspecting it is a shared universal activity experienced by many.
Moreover, what makes the device more interesting is the app that can be downloaded onto the phone. It would simply be a medium for texting, calling and camera taking only without any apps. Depending on the phone storage, individuals can have as many apps as possible on the device to their heart contents.
Aside from that, there are myriads of apps that can be downloaded that cater to different objectives, such as entertainment, work, daily aid, or health purposes. Nevertheless, you can find whatever you need in Google Play or App Store on Android phone or Apple devices.
If you are wondering what app you should download onto your prized phone, we have laid out some amazing apps that can make your life more satisfying and fulfilling.
Headspace
Being able to run away from stress is a dream, dreamt by many. However, instead of having the privilege to cast the feeling away from our lives, it accumulated which led to emotional disturbance and physical tiredness.
Furthermore, the pandemic has changed our lives differently than how they used to be. This can also contribute to stress. There are myriads of negative impacts stress can have on our lives. Therefore, to reduce the issue and aid in the serenity of our lives, individuals can download Headspace into their phones.
With over 70 million downloads and 4.9 stars rating, it is a trusted app that is designed to help people attain peace of mind. It is a meditation and mindfulness app that contains different sections of choices for one to bask in, such as meditation, sleep, stress, and mindfulness.
Overall, the app offers many great options for individuals to unwind and have moments of tranquility. Therefore, if you have trouble with stress and want an app that can help you cope with such troubles; Headspace is an excellent choice.
Libby
Are you a bookworm or a person who enjoys reading in their free time? If so, then this is a great app to help satiate your thirst for such a hobby. However, as is known by many, reading books can be a costly activity. Moreover, even though we may have allocated a certain amount of money to spend on these books, it can still go over the budget.
Hence, book lovers can download Libby onto their devices to enjoy endless free reading materials to aid in these problems. It is a free library app where users can borrow thousands of e-books, audiobooks, magazines, and many more.
Furthermore, your reading progress will be synchronized across devices. Hence, you can pick up where you last read on your phone, tablet and even your business laptop. To add, Libby is a renowned reading app loved by millions of people all over the world.
There are many genres to choose from, you will always be presented with many choices to suit your liking, be it fiction, romance, and others. Therefore, if you want to shower in endless reading materials, downloading Libby can be a great decision for your enjoyment.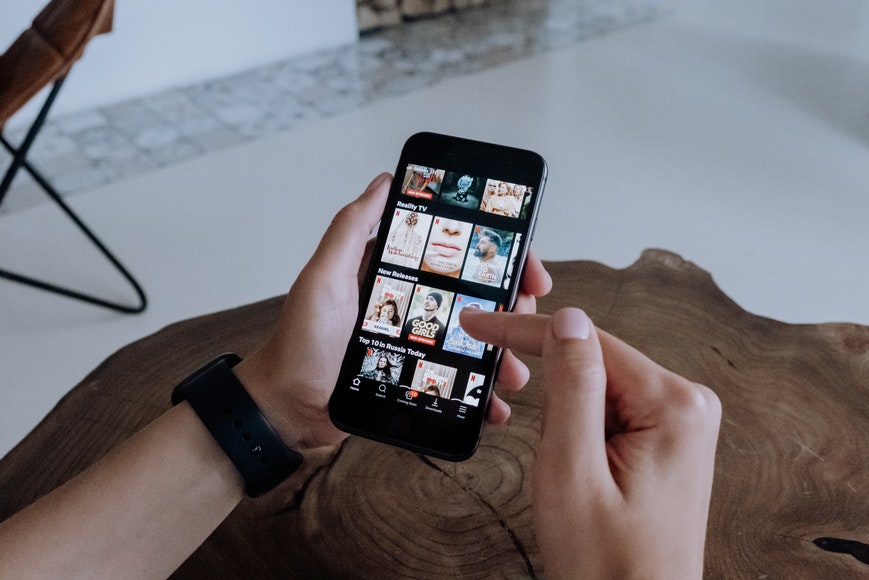 Source: Pexels.com – @cottonbro
Netflix
Do you prefer to watch movies instead of reading? If you do, Netflix is the app for you. Imagine, you are on a long train ride, and there is no other form of entertainment for you to get lost in. Your journey will surely be a boring and tiresome experience.
Therefore, having an app where you can stream countless shows that cater to your preferences can alleviate the feeling of boredom you are suffering from. Moreover, you can stream the shows on different devices such as laptops, tablets, phones, or even your television.
If you are worried about the internet connection at certain places, you can simply download the shows beforehand. Then, you can resume enjoying those films even if you are offline.
Any.do
Living an organized life can be quite a challenge to achieve. However, with Any.do, trying to attain it can be as easy as a breeze. This award-winning app is used and trusted by millions of people to have their lives organized and get more things done.
It is a wonderful to-do list app where users can be aware of what they need to do and take care of. Therefore, you will not have the trouble of forgetting all the necessary things you should be doing. You will no longer be haunted by the thought of overlooking something by having Any.do app on your phone.
Conclusion
There are myriads of amazing apps that you can download on your phone to aid in various purposes of your life. Whether you want to have an app that can contribute to your contentment or health, there are diverse options that can suit your preferences.
Here, we have listed some amazing apps that can fulfill your entertainment needs, health, and daily tasks. Hence, by having these apps on your phone, a happier, healthier, and more organized you can surely be obtained soon.