In order to unlock the Wingardium Leviosa spell you'll have to complete Professor Garlick's Assignment 1 side quest. And if you are in this quest you'd probably be a little confused as to how to find the two requested plants for this quest: the Venomous Tentacula as well as the Mandrake.
The good news is that even though you won't be getting any help at all from your world map you will still be able to find the Dogweed and the Deathcap plants very easily.
This article will be a step by step tutorial for those out there playing the game, looking for a Mandrake and venomous Tentacula for Professor Garlick.
Time to Complete
Required
>2 min
Dogweed and Deathcap store
Enough Galleons
How to get the Dogweed and Deathcap plants
So, if you're trying to receive the Mandrake and Venomous Tentacula, you'll have to make your way to the Dogweed and Deathcap store, in order to purchase them. This store is one that you will find on the northern outskirts of Hogsmeade, actually located directly across the river from the Madam Snelling's Tress Emporium.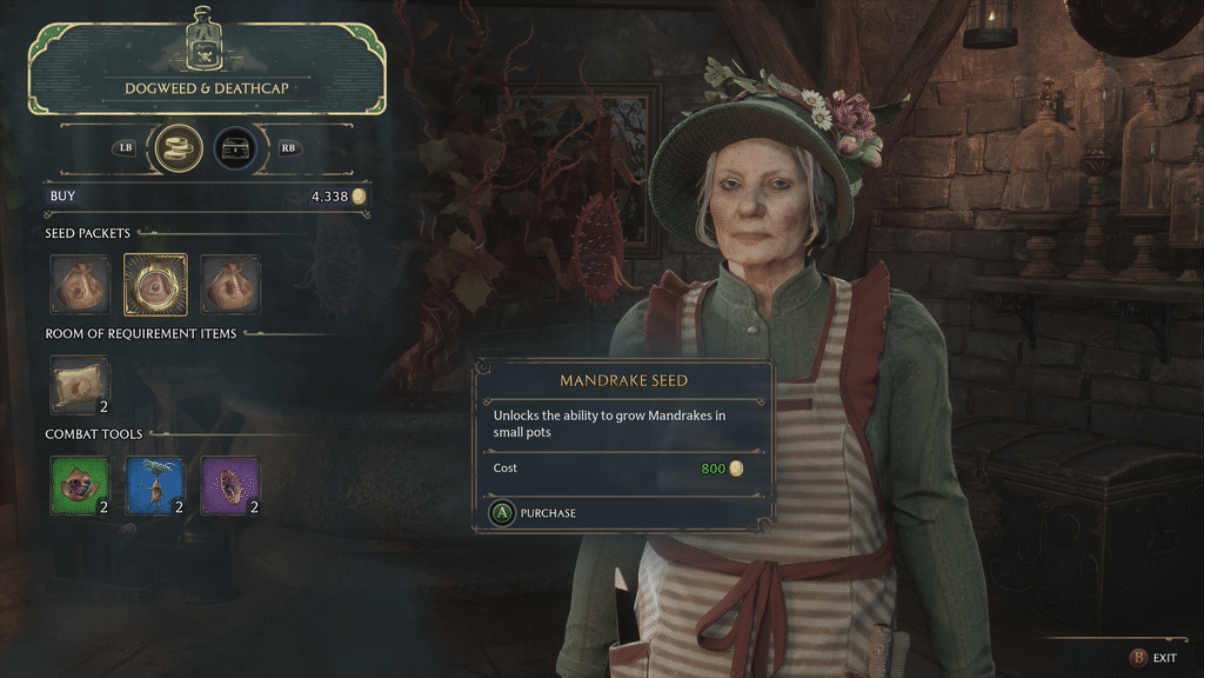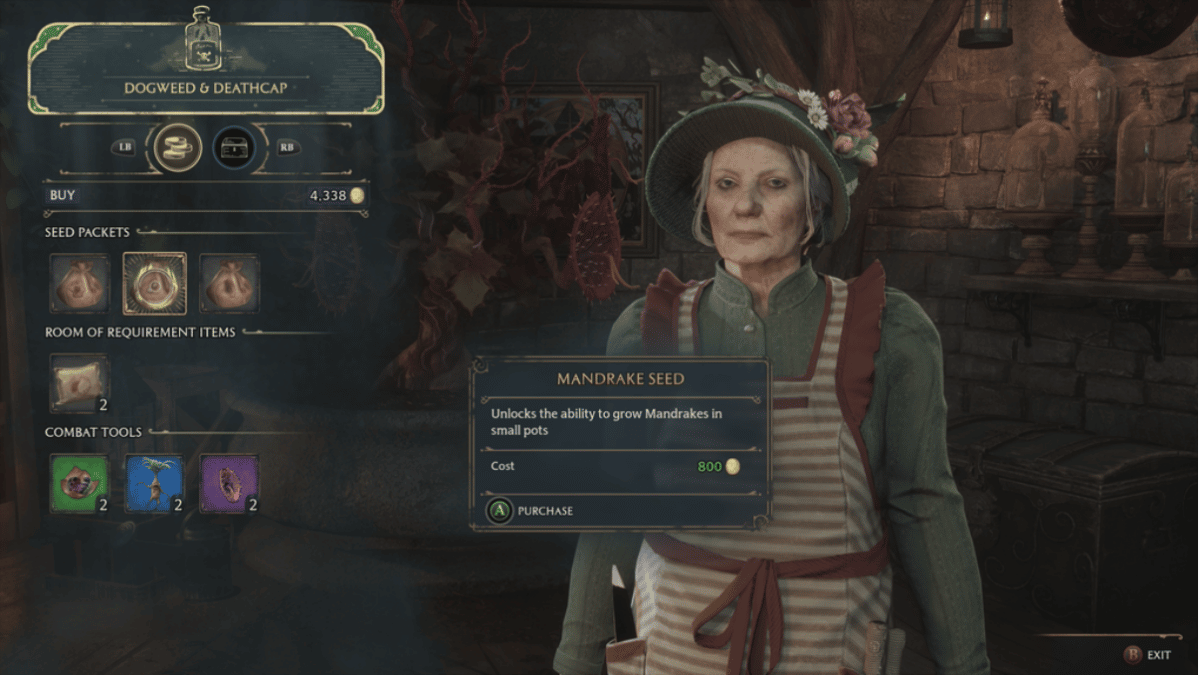 Once you get to this Dogweed and Deathcap store and head on inside and talk to Madame Beatrice Green to see what you can purchase from her. Below you will find a list of exactly what plants, seeds and tools she sells as well as the prices.
Seeds
Chinese Chomping Cabbage Seed – 600g
Mandrake Seed – 800g
Venomous Tentacula Seed – 1050g
Room of Requirement Items
Combat Tools
Chinese Chomping Cabbage(2) – 300g
Mandrake(2) – 500g
Venomous Tentacula(2) – 600g
Final Words
So, there you have the full guide for acquiring the Mandrake and Venomous Tentacula plants in Hogwarts Legacy, whether it be to complete your quest in order to receive the Wingardium Leviosa spell from Professor Garlick, or just for personal endeavours.